Instagram Is Causing You To Spend More Money In The Summer
Look, it's no secret that FOMO is f*cking real, but did anyone know that one in four women spends more in the summer because of FOMO? I sure as f*ck didn't, but a new report from MassMutual is saying just that. I deactivated my Instagram account back in January, and despite writing a self-congratulatory article about how it made me a better person, I did not stick to my guns. I reactivated my IG, and as much as I love revisiting my saved inventory of puppy videos, my FOMO is officially off the charts. I almost forgot what FOMO was because I couldn't actually see my friends frolicking in the Hamptons without me because I was/am too poor to go. Now, it causes me physical pain to see my friends having fun as I sit in the discomfort of my un-air conditioned apartment, because I can actually see what I'm missing out on. 
FOMO has most definitely always been real, it just didn't have a name (and an acronym) until recently. That said, "largely due to the rise of social media, FOMO has been amplified this past decade," says Amanda Wallace, head of insurance operations with MassMutual. But because I refuse to let FOMO keep me from having a good time, I totally feed into it—especially in the summertime—and pour all of my hard-earned cash into the ridiculous weekend plans my friends hatch up. There goes literally all of my money! And I'm not the only one who falls victim to FOMO spending, especially this time of year. Wallace adds, "Summer vacations are in full effect, back to fall shopping kicks into gear, and it is sometimes hard to resist when you see what everyone else is doing on social media." Preach.
In short, Instagram FOMO is making us spend money we don't really have. Not to worry, though. Wallace has some tips, stats, and comments up her financial sleeve that can help us survive the last weeks of summer. Your wallet will thank you, even if your IG feed won't.
How Is FOMO Hurting Our Bank Accounts?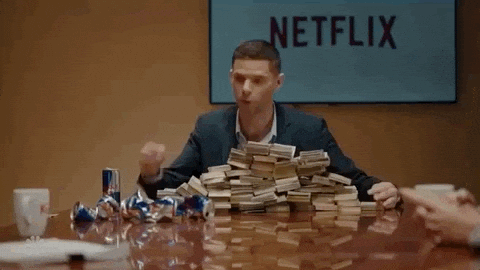 Well, unfortunately for everyone who doesn't live a Succession-worthy lifestyle, yes. Doing things with your friends is really expensive because we never want to just, like, hang out at someone's apartment and talk (look at memes). No. We want to go to the restaurant where Beyoncé just ate and chase that experience with $15 cocktails that look amazing in pictures and match our outfits.
Wallace says, "FOMO is absolutely influenced by social media and seeing photos of others' positive experiences (whether real or staged). However, have you considered the fact that you do not see the whole picture when you see that amazing photo on social media?" *takes deep, introspective breath* Yes, I've definitely considered that, but that doesn't mean I don't want to be a part of this completely fake, staged BS. However, because I'm considering filing for bankruptcy, I can't really live this fake, staged lifestyle for much longer. 
How Can We Satisfy Our FOMO Without Spending Money?

"Retrospect is a gift for future considerations and experiences. Weigh your options, your budget, and be creative," Wallace advises. Be sure to make thoughtful decisions and set some spending limits when it comes to FOMO-induced impulses," Okay, she also has a good point. I'm currently thinking of that time I spent a casual $200 on dinner on a f*cking Tuesday, and the only thing I remember about it is how much money I spent. I honestly couldn't even tell you who I went with. But Wallace is right in that retrospect is a gift. If I'm in a similar situation again, I can look back on my past $200 Tuesday experience and say hell f*cking no. A picture may be worth a thousand words, but it should not be worth a thousand dollars. 
If you want to keep hanging out with your friends but don't want to keep dropping Benjamins, as Wallace says, you'll have to get creative. Luckily, since this is the summertime, all you need for a good IG backdrop is natural lighting, which abounds in the summer. Don't want to spend $20 on one rooftop cocktail? Corral your friends for a BYOB picnic in the park. Take some thirst traps on the beach. You get the point: the beauty of the warm weather is that standing outside is aesthetically pleasing and free!
Why Is Summer Such A Hard Time For FOMO-Sufferers?

Summer is the only time of year I am even remotely social, especially in New York. Being outside isn't physically painful, I can walk everywhere, and I can show my legs without blinding people with my paleness. Summer is the time of year when people actually want to do things, but with that come more FOMO opportunities. All this makes me think that all Instagram is good for is horrible photo editing and making people jealous of your fun plans. That can't be good for anyone's general mental health, can it?
Spoiler: it's not good for your mental health, but that's not the only side effect. While studies have shown a direct connection between FOMO and mental health issues, one emerging way it's impacting people is with their finances—especially during the summer.  Again, not surprising since summer is the one time people enjoy doing things outside their homes. Wallace says, "Our research found that this is especially prevalent during the summer months when we tend to prioritize more costly experiences like vacations and day trips rather than our financial goals, which can leave some feeling stressed and regretful."
 Stressed and regretful is my natural state, so I can definitely relate to this sentiment, but for people who have a more positive approach to life, feeling negative sh*t like this is a downer. 
What Can We Do?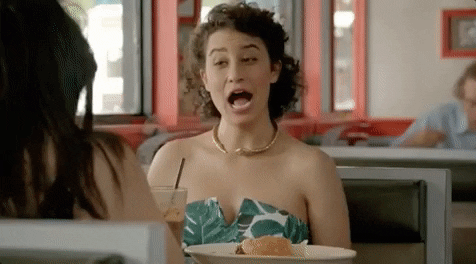 At the end of the day, FOMO sucks and no one likes it. It sucks feeling left out, but so does forking over money to partake in an activity you're only doing #forthegram. It would be cool if we weren't so affected by FOMO—both financially and emotionally—but we live in a society ruled by social media, so what can we do to not let FOMO ruin our lives? It's actually pretty simple. Create a FOMO fund! That's right. Wallace says, "To some, a FOMO fund is the new lingo for discretionary income or 'fun money.' As you use a FOMO fund, you need to make sure you are prioritizing alongside paying down debt and saving for emergencies, retirement or other life events."
Basically this just comes down to budgeting. Don't go into debt just to "keep up" with the people you see on Instagram. (It sounds obvious, and yet, people do it.) There's got to be a balance. You can go to Mykonos, but maybe not this summer. I promise you that, as much as they make it look like it, these influencers did not just pack up one day and decide to go there for 12 days. They probably started planning and saving beforehand. And if you start a FOMO fund and quit blowing your money on every random Instagram opportunity, you can do it too.
Images: Giphy (4); Melissa Popanicic / Unsplash
The Betches' Bachelorette Guide To New Orleans
Planning sucks, and bachelorette parties are a ton of work. So we're taking all the guesswork out of planning a bachelorette party by breaking down top bachelorette destinations. Our guides will tell you where to stay, eat, party, how to get around, and give you a sample itinerary that you can follow. You're welcome.
If you've only been to New Orleans for Mardi Gras and would like to associate the South's soul with something other than plastic beads and flashing strangers on balconies, we're with you. Believe it or not, NOLA is actually a really fun place during other weekends of the year, too! It has all the things you'd generally want in a vacation spot, like good weather (if you don't mind 110% humidity), unreal food, and beyond charming vibes. The only thing is: If you want to have a relaxing weekend to bond and rejuvenate with your best friends for your bachelorette, New Orleans is not the place for you. Now, if you want an expertly stirred hand grenade that will properly f*ck you up by your third sip, we salute you.
In my opinion, New Orleans is the only city that actually looks how Pinterest makes it out to be and is as perfect as it seems. It's not aggressively Southern, either, which, after living in Atlanta for five and a half years, I'm grateful for. Whether you're there to realize your affinity for gigantic cocktails, or diabetes beignets like there's no tomorrow, or taking in the history (lol), you've def come to the right place. You in? We're in!
How To Get There
Fly. Sorry, but unless you want to spend your entire youth in a car for a totally overrated road trip, book a flight and do it early. Feel free to take a shot every time I say I used to live in Atlanta. So back when I lived in Atlanta, I thought it'd be fun for three of my friends and I to do the seven-hour drive from the A to New Orleans for a long weekend, and none of us speak to each other anymore. Fun times! The great thing about Louisiana is that all of the important sh*t like the airport, bars, restaurants, hotels…etc. is in New Orleans. So getting from the airport to wherever you're going only takes like, 30 minutes max.
Where To Stay
I may be mistaken, but every time I've been to New Orleans, the hotel options seem to be either trap houses or five-star resorts. No thx! Your best bet is to opt for an Airbnb so you can all be together in decent lodging without sacrificing your life savings or will to live. Technically, the Big Easy is f*cking huge, which can make deciding where to stay hard, but if you want to party, eat, and walk everywhere, pick a house in the French Quarter. It's also objectively one of the two prettiest hoods in New Orleans, which matters if you plan on taking any pics while you're there.
If you don't know where the French Quarter is, it's the neighborhood surrounding Cafe Du Monde. If you don't know what that is, you don't deserve to go to New Orleans. (Kidding, sort of.) Another amaze neighborhood to consider is the Garden District, which is as beautiful as it sounds. The houses are so f*cking charming with their pastel-painted exteriors, picket fences and immaculate front porches. In my opinion, French Quarter is more convenient if you want to hit a lot of locales in a short amount of time and minimize Uber expenses, but the Garden District is prettier if you want to enjoy the aesthetics of your stay for the weekend. Take your pick. You can't go wrong.
How To Get Around
If it's not raining, you honestly can walk literally everywhere. All of the bars are basically on top of each other, so there's no need to pool your money for a car service or anything fancy like that. Uber is also an option if you're too lazy to walk less ~ten minutes from your house to Bourbon Street. No judgment, though, we stan a betch who saves her energy so she can rage for longer. Getting around is pretty simple here. Praise be.
Where To Eat
Everything. The cuisine here is so good that food just won't taste the same when you go back to whatever sad town you're from. Ok, so because saying that every restaurant in NOLA is amazing prob isn't helpful for anyone planning a trip there, here are three to make sure you visit. First up is Paladar 511, which is basically on the Mississippi River, which, like, yas. It has enormously high ceilings and white-washed exposed brick walls for #vibes. More importantly, the food is a good introduction to what New Orleans is and we're about it. Get the chicken roulade if you want to experience true happiness.
Next up is an incredible brunch spot. Cafe Amelie is so f*cking stunning you may want to consider just having your wedding here. The place was named after Amelie Miltonberger, the first American Princess of Monaco's mom, who lived in an accompanying townhouse in the mid-1800s. There's a little slice of history for ya! So because a legit royal lived here, you can imagine the place is nice. If you want to get a traditional NOLA dish, get the cochon de lait. I am a pickier eater than a 13-year-old boy, and even I love this dish.

Lastly, Court of Two Sisters in the French Quarter is another must-eat. The website describes it a "More than a restaurant—it's a legend." We don't disagree. It's legit authentic cajun and creole food. There's also live jazz, which honestly sounds incredible considering I cannot eat in restaurants that play songs I want to dance to. It's just not okay. Literally everything on the menu is incredible, so you really can't go wrong, but the Chicken and Sausage Gumbo is what they're famous for and once you taste it, you'll understand why. F*ck, I'm hungry now.
Where To Party
Arguably the most important part of the trip is where and how you party. New Orleans understands this, which is why Bourbon Street exists. If you're staying in the French Quarter, Bourbon Street is literally a two-second walk. Maybe four if you're going at a leisurely pace. This street is packed with bars (and an incredible chicken finger joint called Willie's), but the best ones are Cat's Meow, Pat OBrien's, and The Swamp. TBH, they're all pretty similar, so if you end up at different ones, like Fat Catz, you didn't miss anything. One bar to def check out, though is Lafitte's Blacksmith Shop Bar, which is actually the oldest bar in America! Yay, more history! As its name implies, this place used to be a blacksmith shop, but it now serves moderately concentrated cocktails in cute cups! Don't forget to take a pic by the 300-year-old fireplace for the 'Gram.
At some point during the partying, take a time out to get a beignet at Cafe Du Monde. You'll sober up waiting in line, which is prob a plus if you want to remember the best dessert you'll ever have. 
If you're staying in the Garden District, def still go to Bourbon Street for a night, but also feel free to stay in your hood. The Avenue Pub, which is home to some legit good beer (even if you don't like beer), is right in the middle of the neighborhood, so be sure to stop buy and let these giant pours destroy you. Bouligny Tavern is also a goodie that is highly recommended for those who enjoy a fancy bite or two while they slowly black out. They have Vietnamese short ribs that are truly unreal. Magazine Street is packed with amazing shopping, restaurants, and going out spots, so you won't run out of things to do. 
You might be running low on time in your schedule by this point, but if you like live music, you absolutely must go out on Frenchman Street. It's a short walk or Uber, depending on where you're staying, and there's no better place in the US to hear good, inexpensive live music. Hit up The Maison, Blue Nile, and Vaso and you'll probably be out all night. Frenchman is a beloved spot for both tourists and locals, so you really can't go wrong.
Friday, Day 1:
Arrive at the pack, claim thy beds and decorate with penis or normal themed bach decor!

Chill for a little and hydrate the f*ck up.

Bar hop in the French Quarter: Carousel Bar, Little Tropical Isle and any other bars along the way.

Walk to Manolito and stop at more bars along the way. Maybe get some food here so you can keep drinking and not feel like you're slowly dying.

Head back to the house to chill for a little bit/shower/get ready for dinner at Paladar 511, which is a v short cab away from the French Quarter. 

Uber to Ghost Tour on Bourbon Street for a bar crawl of NOLA's "haunted" bars: Cat's Meow, Fat Catz, The Swamp and Pat O'Brien's. For the love of god, keep your wristbands on so security doesn't throw you out. Southerners may be hospitable, but they won't hesitate to literally push you out the door and lock it behind you.

Sweet sleep.
Saturday, Day 2:
Brunch at Cafe Amelie. Carbo-load and order a few mimosas to gear up for the day.

Pick a spot and spend the afternoon at some bars. Good options are Longway Tavern, Bakery Bar, Erin Rose, Bar Tonique and Molly's. Again, all of these bars are pretty similar, so don't feel compelled to go to literally all of them if you don't want to die of alcohol poisoning.

Take a break to go to Cafe Du Monde, the creator of the cherished beignet. Full disclosure, you will be waiting in line for a hot sec, but the fried dough doused in sugar will convince you it was all worth it. And also the line moves faster than you think.

Uber home and chill before dinner at Jack Rose. I could use my English major "show, don't tell" skills to describe how gorgeous this place is, but you can also just check out their Instagram to save my word count and your time. All I will say is that

this

is how jewel tones were meant to be used! The menu is a crossover between French, Italian and Spanish food, which sounds like the most important cuisines if you ask me. Not a soup person, but the crawfish bisque is the stuff of dreams, y'all.

Drinks at Jack Rose's rooftop bar neighbor, Hot Tin, before heading back to Bourbon for any bars you didn't hit the day before.

Goodnight moon
Sunday, Day 3:
Leisurely sober (or not) brunch at Court of Two Sisters before heading back to the house to pack and get ready for the airport

Until next time, New Orleans!
Images: Instagram; Cafe Amelie; Unsplash