Last-Minute Father's Day Gifts Because We Know You Forgot Too
Betches may receive a portion of revenue if you click a link and purchase a product or service. The links are independently placed and do not influence editorial content.
Let's be honest, we all waited until the last minute to find a Father's Day gift. We're all just trying to stay in the present, ok? Speaking of presents… All I have to say is thank goodness for expedited shipping or my ass would be in trouble right about now. It looks like we're on the same page since you're reading this article, so we've taken the liberty of rounding up all the best Father's Day gifts on Amazon Prime for you. (You can thank us later.)
I don't know why, but I feel like if there's something smoked on a cocktail menu, the dad at the table is bound to order it. Bring the buzz home with this cocktail smoker kit. Did I mention there are 4 different kinds of wood to burn?

Bedside Docking Station

TESLYAR
Because we know he'd be a mess without you, help your partner (or dad) get organized with this bedside docking station. It has a perfect little nook or hook for everything he uses on a day-to-day basis. Bonus points: he'll never have to ask you, "Hey, where's my wallet?" again.

Breakfast Sandwich Maker

Hamilton Beach
You know what they say, "If you teach a man to fish…" Well, if you get him a breakfast sandwich maker he'll have fresh breakfast for life. Plus, what Dad doesn't love a good BEC?
Okay, so maybe he's not up for a trip to the spa, but that doesn't mean you can't bring the spa to him. This foot and leg massager is quiet and super effective. It's the perfect gift to show you care without actually having to touch his feet.   
Nothing quite says "Dad" like grilling. This 19-piece grill set is all he'll ever need when mastering the BBQ. It's made from quality material and has a portable carrying case so he can show it off to all his friends.
For the active Dad who's always on-the-go, the Amazon Halo tracker is the perfect addition to his ensemble. It'll track his steps, sleep, and heart rate without being intrusive or distracting.

Waterproof Portable Bluetooth Speaker

JBL
Not only is this speaker portable, but it's also wireless and waterproof—making it a perfect addition to your next family beach day. What more could he ask for?

Wireless Premium Noise Canceling Overhead Headphones

Sony
The father of your children might need some peace and quiet every once in a while, and these noise canceling headphones will do the trick. If he starts telling too many Dad jokes, you can always borrow them to tune him out.

Steel Smokeless Indoor Grill

Gotham Steel
I know we talked about grilling already, but what if it's raining on his BBQ parade? Or, you don't have outdoor space for a grill? Not to fret—this indoor grill has you covered. It's non-stick and dishwasher safe, which means no extra dishes for you to deal with.

Indoor Garden with LED Grow Light

AeroGarden
Give him the gift of a green thumb all year long. Dads that love being on garden duty during the warmer months will love having an indoor version of it for every season.

Double Cotton Hammock with Space Saving Steel Stand

Vivere
Let him relax a little—setting up this hammock in your backyard will make him feel like he's on an island somewhere without you having to fork over the funds for flights. 
Cure his caffeine fix during the hot summer mornings with a cold brew coffee maker. He'll stop complaining about his hot coffee being too watery when he adds too many ice cubes to it. 
Let's get to the point, pickleball is having a moment. It's a great game to play with the entire family. Just make sure he doesn't get too competitive.

Industrial Strength Hand Healer

Jack Black
OK, anything with the phrase "industrial strength" in the name has to be made specifically for fathers, right? We all know that he's probably never going to buy this for himself, but he desperately needs it. 

Insulated Cooler Backpack

SEEHONOR
Let him be the "cool" Dad he thinks he is with a leakproof, soft cooler backpack. Perfect for all the summer picnics, beach days, and boys' nights ahead. 
Image: Cottonbro / Pexels
Holiday Gifts The Men In Your Life Actually Want
If you have a man in your life—whether it be a dad, uncle, brother, or boyf, shopping for him during the holidays is like, really difficult. It's not like shopping for women, where you can get away with candles, artisan chocolate, flowers, and anything sparkly. Sh*t, you can even buy us fuzzy slippers and ugly loungewear and we'll likely be psyched.
But every year, the men (at least in my life) prove increasingly difficult to shop for. So I asked my husband, Kyle; brother, Geoff; and father, Fran about their must-haves and wants this holiday season and why. For reference, Kyle is a 35-year-old almost-hipster construction superintendent (don't ask) who enjoys a nice glass of Scotch, reruns of The Office, and beard grooming. Geoff is a 26-year-old director for a large poultry corporation, nearly failed out of WVU for being too cool and burning several couches, and insists Saturdays are for the boys. My dad, Fran, is a retired 60-something who lives on a lake, is a long suffering Jets fan, was born and bred in New Jersey, and looks like a better-groomed version of Anthony Bordain, RIP.
If you're looking for holiday gifts for him, look no further than the fruits of my own nagging labor. Shall we?
A Couch-Approved Cereal Bowl
Oddly specific, but Kyle mentioned this one because he enjoys eating meals in the comfort of his underwear on the couch (ew). These bowls have indentations so your S.O. can comfortably hold them while eating cereal or soup or whatever the f*ck he's managed to microwave for himself without spilling it all over himself. Cool.

Geoff mentioned these online classes by Gordon Ramsey, the mean British chef that yells at everything. Geoff says, "I want to learn how to cook fancy things, but I also want to work up a sweat and get nervous pretending Gordon Ramsey is over my shoulder, and could call me an idiot sandwich at any moment."

Sounds practical, plus, if you buy a man this subscription, he has no excuse NOT to cook for you. Win-win.
Trips And Vacays
Fran says, "If someone bought me airline tickets to go on a trip, I think that'd be a great gift. Maybe I want a trip to Germany. Then I can go to the Porsche test track and drive around. That'd be very nice." Alright, well, for those of us not in a position to send the men in our lives to Europe, perhaps pieces of a trip—like a night at a hotel or a gift certificate to a nice restaurant—would be in order.
A Utilitarian Pair Of Boots
Geoff and Kyle mentioned these, for good reason. Kyle says, "I don't want them to show too much dirt, but they also need to be steel-toed for when large objects are falling or people try to kick me." Geoff, who spends some days in an, um, animal processing facility, says, "I just need them not to show too much blood." This is getting weird.

Chippewa American Handcrafted GQ Apache Lacer Boot
Concert Tickets
Experiences are probably better options for those in your life that have, well, everything already. Dad says concerts rule because they let him relive his glory days, like when he used to hang out at Pink Floyd concerts (yeaaaaaah buddy) or see Bruce Springsteen in his prime before he got ALL old and sweaty (respect, tho).
A Good Beard Trimmer
Kyle says this is all about the lady's preference (thanks, honey), and being a well-groomed man so as to not embarrass anyone or scare your mother-in-law is important. "If you're a man without a beard, are you even a man?" Like, yes, but I understand the sentiment, even if it is a little chauvinistic. But yes, get the beard trimmers, but add in some nice beard oil and comb, too, so the gift feels more complete.

Wahl 9818 Stainless Steel Beard, Stubble & Detailing Trimmer
A Shearling Bomber Jacket
Kyle says these jackets aren't just warm, but they're "really f*cking cool" and "they remind me of Tom Hardy, and Tom Hardy is the f*cking man." Alright.

Caine Leather Jackets and Bags Men's Brown and Ginger Sheepskin Jacket: Gent
A Nice Watch
"I bought myself a nice watch. I didn't need it, but your mother convinced me to get it. It's not a Rolex or a Patek Philippe, but it's fine." Per Fran, watches are always a nice, practical gift for the dude in your life. These days, you don't have to spend hundreds on one, and there are super cool options, from FitBit watches to hipster-approved craftsman-style pieces made from assorted woods.

Urban Bamboo Zebra and Ebony Wood Watch
Every Flannel Shirt
"Because," say both Geoff and Kyle. That's easy enough, considering J Crew, Woolrich, Banana Republic, and every other store, ever, sells flannel. Plus, they work well dressed up or down, and you can search for options that are warm AF, which will come in handy during the beastly winter ahead.

J. Crew Slim Midweight Herringbone Flannel Shirt
A Good Knife
Every man wants a good, cool knife for, uh, utilitarian projects and other things. Kyle says, "it's in case the boots don't do the trick." For the record, a classic Swiss Army Knife is a WONDERFUL gift if he doesn't have one. Other than that, cool wood-handled pocket knives are awesome.

L.L. Bean Buck 110 Folding Hunter's Knife
Wireless Bose Headphones
For the man who travels a lot, these are a great option. Geoff says they would successfully "block out the sounds of children screaming and seniors hacking up lungs on long flights."

Bose QuietComfort 35 wireless headphones II
Piano Or Guitar Lessons
If your dude is musically inclined, not only will these keep him busy so you can wear sweatpants and ignore him, but he may also earn some skills. "If a jabroni like Billy Joel can pull Christie Brinkley just cause he can play piano, adding music to my skillset can't HURT my chances of wooing Emily Ratajkowski." Thanks, bae.
"Bottom line, I'm at a point in my life where I really like gift cards. Let me buy my own sh*t," says Fran. Although YOU may feel like it's a bit of a cop-out, getting the dudes in your life gift cards along with a few ACTUAL gifts is a great way to go. Maybe $100 to R.E.I. so he can get some weird camping stuff you know nothing about, or $50 to Home Depot so he can pick out a great snow blower. Whatever.
Liquor And Wine
When I asked all three men if booze was a good gift, the answer was "obviously." So, if you notice he loves indulging in a particular brand of bourbon, or ALWAYS orders Spanish reds when out to eat, or just loves craft beer, go ahead and put a big fat bow on it. You know it'll go to good use.

Images: Uncommon Goods; Rebecca Matthews / Unsplash; Giphy; Zappos; Amazon; Caine Leather Jackets and Bags; J Crew; Urban Bamboo; L.L. Bean; Bose
Betches may receive a portion of revenue if you click on a link and purchase a product or service. The links are independently placed and do not influence editorial content.
What To Get Him For His Birthday Based On How Long You've Been Dating
I won't lie, shopping for men is fucking hard. That's not to say that men don't like stuff, because plenty of dudes have more stuff than Khloé Kardashian has butt injections. It's just that we tend to fall into two camps: oblivious dudes who definitely need and even want stuff, but don't realize it; and obsessive hobbyists who very vocally want and need stuff—it's just that all of their shit is incredibly specific and expensive. Ask one what he wants for his birthday, and he'll say something like "I dunno, shoes or something?" Ask the other, and he'll reply with three paragraphs detailing the specifications of the $5,000 modification he wants for his gun, or whatever the fuck he's way too into. Buying birthday gifts for men is hard, and I'm sorry.
That said, one way to make things easier is to break it down by how long you've been dating. That is, your boyfriend's monetary worth to you is based on his emotional worth to you. In other words, the longer you've been humping, the more money you should feel free to spend on him. I've provided some helpful suggestions based on some arbitrary relationship durations, which I just made up, right now. Along with them I've added some ideas that don't cost anything at all for all you broke-ass bobo betches out there.
0-3 Weeks

Gosh, this is awkward as fuck. What's wrong with you, getting involved with a guy so close to his birthday? There aren't a lot of good options here, because it's doubtful that you're even calling this guy your boyfriend yet. If you are, it hasn't been for very long—certainly not long enough to justify buying him anything too expensive. This speaker is as good a choice as any, cheap, useful on its own, and still sufficiently impersonal. It's waterproof and attaches to tile with a suction cup, so he can listen to music in the shower. That's good, because people get naked in the shower, which will make him think of having sex with you.
Free Option: Send N00dz
Totally to your discretion here, as I don't begrudge anyone for not wanting to photograph their naughty bits in an age where everything is permanent. But if you're feeling a little free and/or frisky, a snap won't hurt. The golden rule is that you can show either your face or the parts that would get you banned from Instagram, but not both.
1-3 Months

Ah, that feels better—you're in real, tell-your-friends-and-maybe-even-your-family-about-him relationship mode. You should now feel comfortable spending a little more money on him, which is nice because God knows he's spent enough by now trying to woo you into the sack. A nice way of reminding him of how important to you his wallet is, I think, is to buy him an actual new wallet. These minimalist ones have gotten popular lately, because they don't fuck up our backs when we sit on them and/or they fit in our front pockets. This one is even better, because the aluminum construction and (spurious) military ties will make him feel like a real man as he whips it out pay pay for your fourth frozé of the afternoon.
Free Option: Sex In Public
When I say sex in public, I don't mean like, right on the sidewalk or whatever. That's not a kink, that's deviance. I mean somewhere like a bar bathroom, an apartment balcony, a golf course at night, etc. It's definitely a little trashy and you could still get caught, but that's kind of the fun of it. Just stay away from schools and daycares, and you should be fine.
4-10 Months

You know the drill: more time, more money. At this point in the relationship, you'll start noticing just how barely-together most adult men have their shit. Like, how does this dude have such a good job when he only uses the free toothbrushes from the dentist? Why hasn't a grown man been to the doctor since high school? It's times like these when we might need some help with the basics, and these sneakers are a good addition to the ever-dicey "casual but not, like, gym shoes casual" footwear category. Native shoes are all "beast-free" (i.e., vegan) if that matters to you, and there are lots of good colors to choose from. And since summer's coming up, the beauty of these is that they're ultra lightweight and breathable—important for going sockless without the dreaded swampfoot. I feel like that's an issue men and women can unite behind.
Free Option: Anything New In The Bedroom
We all fall into our sexual routines, and for the most part that's fine. Everyone's happy, you know what you're getting, etc. But variety is the spice of life, so for his birthday shake things up. No one's asking you to cross any personal lines, here—no dry anal or inviting his whole office softball team into the sack—just a nice change of pace. Try introducing a toy to the proceedings, or go out without underwear on and make sure he knows it. Anything to remind him of why he got himself into this situation in the first place, really.
1 Year Or More

Well shit, I guess you guys like really love each other or something, huh? Birthdays get weird in long-term relationships. On the one hand, you want to give him something that at least partially reflects your love and admiration for him. On the other, you'd like to think you're past the point of him needing anything from you to celebrate the fact that he's lived his 31st year on this planet. Split the difference and get him a nice, handsome watch that doesn't break the bank like this one. It's more sentimental than a pack of underwear or whatever, but it's not as try-hard as a fucking Rolex or other absurdly priced timepiece.
Free Option: Get Out Of Town
I don't mean the two of you, I mean you go somewhere else for the weekend. Go visit your parents, or your sorority sisters. Doesn't matter. If you've been together this long you probably spend a shitload of time together, and of course that's nice. But what's also nice is having a weekend to yourself to be a slob, hang out with his friends, and watch porn with the sound turned on. It's the little things, you see.
Head Pro, because he's so cool and not materialistic, doesn't want much for his birthday: just for everyone to follow him on Twitter and Insta at @betchesheadpro, and to email him at [email protected]. And also, to Venmo him $50.
Betches may receive a portion of revenue if you click a link in this article and buy a product or service. The links are independently placed and do not influence editorial content.
What To Get Your Boyfriend For Valentine's Day Based On His Love Language
If you haven't heard about The Five Love Languages yet, you need to take this quiz immediately. Based on a mid-90's book by Gary Chapman, your "love language" reveals what you interpret as love (aka how other people can most effectively make you happy, which seems like very valuable information). Once you're done berating your SO for not having intuited your love language earlier texting your SO with detailed commands regarding your happiness, your next step is to make them take it. Knowing what your boyfriend finds valuable in a relationship is like having the password to the tiny boy-brain cavern that stores emotion, and it's a lot less painful to have him answer 20-ish very generic questions than sitting him down and asking "what makes you happy" like you're a therapist who's terrible at their job. Insight into what makes your boyfriend happy is particularly useful when it comes to gift shopping—don't know what your boyfriend wants for Valentine's Day? That's incorrect, he literally just took a quiz that tells you what he wants. Match his primary love language to the ideal V-Day gift for him below.
Words of Affirmation
This love language is all about verbal affirmation—unsolicited compliments "mean the world," as does "hearing the reasons behind that love." Sidenote: "insults are not easily forgotten" with this love language, so beware because your BF is scientifically proven to be petty. Unfortunately, this means you can't really phone it in gift-wise. Your best bets for a guy with this love language are one of those "I love you because" jars all over Pinterest (take a fancy jar, fill it with notes about why you love him), or if the sight of a mason jar is a little too gag-worthy for you, hide these notes around his room. If you truly can't bring yourself to write this shit down, plan a Valentine's date around a hobby he introduced you to, then spend the entire evening saying "I love you because I never knew how much I loved skee-ball until you showed it to me, and also because of how amazing you are at skee-ball." Basically, turn the focus on his assets/the tangible ways he's improved your life, and he'll be glowing like a prom queen by the end of the night.

Physical Touch
If you're dating a guy with this love language, it's probably pretty obvious. This love language isn't exclusively a euphemism for wanting sex all the time (though it's not NOT that); it means he values touching in general, so he's probably hugely into cuddling, hand-holding, and putting his arm around your waist while walking even though it makes you look like you have a limp and increases your chances of falling over by 200%. Regardless, good gift options for this boyfriend include a nice set of sheets, since you probably spend most of your time in bed and he's definitely still using ones his mom gave him (these are Egyptian cotton and super soft), booking a couple's massage (bonus points if you can hold hands during), and blocking out a solid six hours for Valentine's night sex. Wear something pretty.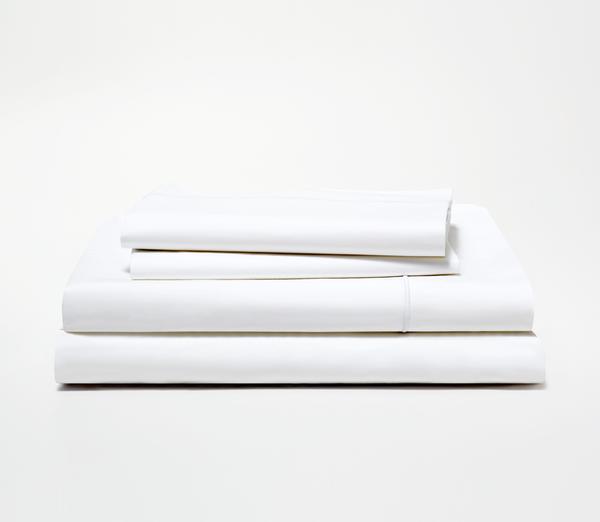 Quality Time
If this is your boyfriend's love language, he thrives on your "full, undivided attention" (so TBH, your gift could just be not 'gramming your Valentine's Day dinner. But if that seems like too much commitment, read on). Your boyfriend will highly value any gift that's based around the two of you spending time together free of distractions, so he'll love any gift that involves the two of you going somewhere far away from roommates, co-workers, and the same three friends you see in rotation. Your first pick should be a weekend trip if possible, but other fun quality-time evenings can be a wine-tasting or taking a cooking class together (this momofuku option is particularly intriguing and not quite as cheesy). Just skip the movie/concert dates where you don't exchange more than 10 words all night.
Acts Of Service
Regardless of your actual quiz results, I recommend telling your boyfriend that this is your primary love language. For people in this category, you express your love by doing shit for them that technically they were meant to do themselves, like vacuuming (literally the first example given). While this person is probably annoying as shit to date 99% of the time, buying gifts for them is actually remarkably simple: opt for one of the five million delivery services designed to make the modern adult's life easier, and it's like you're doing a chore for them every time the package arrives. To decide which one, pick whatever daily/weekly/monthly activity seems to stress them out the most and shop accordingly—good food delivery services include Munchery or Blue Apron, or try a cleaning service like Tidy (West Coast) or Maid Sailors (NYC), or even a monthly shaving kit. Anything that saves him a trip outside his apartment will be a win.

Receiving Gifts
LOL, did I say that knowing your boyfriend's love language will make this easier? I guess four out of five times it does. A guy with this love language feels most loved when he receives thoughtful, unrequested gifts or surprises from you (aka you're not allowed to ask him what he wants, and he will be pissed if you get it wrong), and his profile warns that the "absence of everyday gestures" would be "disastrous." So yeah, good luck with that—you're going to need to do the regular slog of trying to inhabit your boyfriend's brain and figure out the perfect gift. You'll want to find something particularly rare/unique and specific to his interests (trawl eBay for anything 60 years old or "limited edition" and no longer on the market), or start recording all your conversations and listen to them like a podcast in case he's said the words "I've always wanted this" in the past six months. I refuse to link you to anything here, because I'm pretty sure the worst thing you could do for this boyfriend is buy him something you found in an online gift guide. Sorry!

Unless your boyfriend is a high-maintenance psycho "receiving gifts" person, this list should help you find the perfect "how did you know??" gift for Valentine's Day. So click "order" and prepare to feel smug when it's gift-exchange time—then swiftly return the attention to where it should be, on you.