What To Get Your Mom For Mother's Day Based On Her Internet History
Betches may receive a portion of revenue if you click a link and purchase a product or service. The links are independently placed and do not influence editorial content.
I don't know what it is about moms that make them so hard to shop for—they either already own whatever it is you're thinking about buying them or they just buy it themselves the minute you have a good idea (eye roll). Also, I don't want to be one of those daughters who pulls the pajama card every year—mostly because I think I've already exhausted that option. (My mom literally has an entire dresser dedicated to all the "coziest PJ's ever!" I've bought her throughout the years.)
So, I do what I always do when I need advice—turn to social media. I mean, everything we see on the Internet is true (right?!) so I think it's the obvious place to go for inspiration. Plus, your mom has likely slid into your DMs or sent you a video at some point or another, so I'm going to take a hint from her and help you pick a gift based on the shit she sends you. 
If she sends solely videos that have some sort of dog in it…

She needs this faux fur weighted blanket. Not only is she looking for the warm and fuzzies on repeat, but she's probably trying to calm the anxiety you're giving her by not responding to her text within 5 minutes. 
Shop it: Uttermara Shaggy Faux Fur Weighted Blanket, $75, Amazon
If she sends you wedding dress inspiration even though you aren't dating anyone…

She needs a floral arrangement subscription. Let's be honest, she's probably dying to buy flowers so why not do it for her. It'll give you another six months tops until she's forcing you to tour wedding venues without a ring. 
Shop it: Urbanstems Subscription, $55, Urbanstems
If she sends you food porn from all over the world even though she's never left your home state…

Get her these fancy AF olive oils to try. Not only is the packaging super luxe, but it's giving an Italian getaway vibe that'll help her finally pull the trigger on booking the Euro trip she's been dying to go on. 
Shop it: Brightland The Artist Capsule Cold-Pressed Olive Oils, $150, Amazon
If she spends her time doom scrolling and constantly sending you, "be safe!" messages…

Get her this personal safety alarm. The ~chic~, modern design is a perfect addition to her handbag or keychain. And, it's nowhere near as intimidating to use as pepper spray. Do her a favor and get yourself one too. 
Shop it: She's Birdie–The Original Personal Safety Alarm, $29.95, Amazon
If she constantly sends you different GRWM videos…

Get her the Dyson Airwrap. If there's any reason to fork over the cash to get a Dyson, it's this. You can frame it as a gift for her but you'll need to borrow it for your own GRWMs.
Shop it: Dyson Airwrap Multi-Style, $599, Sephora
If she sends you articles with titles like, "5 ways to get a better night's sleep"…

Get her this sunrise alarm clock and sound machine. She's probably a light sleeper (I feel like all moms are??) and this will help lull her to sleep and wake up naturally to a sunrise even if she uses blackout curtains, which we should all be doing. 
Shop it: Hatch Restore Sound Machine and Sunrise Alarm Clock, $129.99, Amazon
If she loves to watch and send you short workout videos…

Get her this mini Theragun. It's easier to hold than a glass of wine after a long day. Plus, if she starts doing all the workouts she sends you, she's going to need help with recovery. 
Shop it: Theragun Mini 2.0, $199, Amazon
If she's DMing you hilarious memes on an everyday basis…

Get her this Cool Mom sweatshirt. Because she's not a regular mom. 
Shop it: Cool Mom Sweatshirt, $50, Shop Betches
If she refuses to log onto any sort of social media and doesn't really send you anything…

Get her this set of bath bombs. Because chances are, her life is a lot less chaotic than the rest of us and she probably has time for a nice, relaxing bath. 
Shop it: LifeAround2Angels Bath Bombs Gift Set, $21.44, Amazon
Feature Image Credit: Andrea Piacquadio on Pexels
The Best Amazon Early Access Sale Products You Can Shop RN
Betches may receive a portion of revenue if you click a link and purchase a product or service. The links are independently placed and do not influence editorial content.
Is it just me, or does it feel like just yesterday we were talking about New Year's resolutions and promising ourselves to take full advantage… and now here we are. I mean, I can't just be the only one who just saw a holiday commercial and went into full menty b mode, right?
The first thing I thought of when I heard there are 75 days until Christmas (yes, you read that right) is how the hell am I supposed to get all the gifts I need? As I've gotten older it feels like the number of people I'm getting gifts for is growing and growing—like, why do I feel the need to buy my doorman's wife a pashmina?! I digress. I guess my Alexa was listening to me because for the next 2 days (October 11-12), Amazon is hosting a Prime Early Access Sale. If you're reading this, I guess you're on the nice list, because I've rounded up the very best holiday deals for you to shop. Maybe get a little something for yourself while you're at it. You deserve it.
Gifts For Her
For the reader on your list, or the person who is always saying they want to start reading haven't picked up a book yet. The Kindle is perfect for traveling without a bulky book or reading in bed.

Kindle Paperwhite Signature Edition

Amazon
Slippers are one of those little luxuries that no one wants to buy for themselves but have always really wanted. These are super comfy and aesthetically pleasing for those who want their life to look like a perfectly curated IG feed.
While not only practical, this bag is incredibly cute and trendy. Did I mention it's made with vegan leather made out of recycled plastics?

Gabbi Ruched Hobo Handbag

JW PEI
Gifts For Him
What guy doesn't want a reason to use a torch? This cocktail smoking kit keeps things interesting (and safe) with four different flavor wood smoker chips of apple, cherry, pecan, and oak without artificial fragrance ingredients.

Cocktail Smoker Kit with Torch

Taigin
Ok, ok… This might be just as much a gift for you as it is for your significant other. Quality coffee in the morning? I'm in.

Pour Over Coffee Maker Set

KitchenBoss
No Shave November is right around the corner and I have a feeling a lot of men are going to keep the beard through the holidays. You're welcome.

Grooming & Trimming Tool Complete Set

Comfy Mate
Home Gifts
I wasn't kidding when I said I was getting this for my mom. It's one of the best purchases I've ever made—especially if you have a shedding dog, a child, or overall are just a mess (like me).
Okay, ice is having a moment on TikTok and we really should all invest in one of these.
For all your cheeseboard, butter board, dessert board, whatever-board dreams.

Bamboo Cheese Board and Knife Set

Smirly
Tech Gifts
Because honestly I feel like anything Kris Jenner Kim Kardashian touches is gold. Plus, I've found all the Beats products to be very functional and good quality.

Beats Fit Pro x Kim Kardashian – True Wireless Noise Cancelling Earbuds

Beats
Adding a record player into your life just makes everything 10 times more classy. This one even has a Bluetooth receiver so you can connect your phone and use it as a normal speaker.

Vinyl Record Player Turntable with Built-in Bluetooth Receiver

Kedok
Make your binge-watching days easier with a smart TV. It's worth it.
Fashion Gifts
Everyone could use a shacket for those in-between weather days. It's a great gift to use as a layering piece or as outerwear for the balmier winter days.

Women's Ruby Jacket

Free People
This dress has gotten me through so many weddings this year. It's perfectly trendy but still timeless, plus the ruffles and neckline allow it to be dressed up or down.

Crossed Halter Neck Tiered Maxi Dress

Endless Rose
Everyone needs a good blazer—they're so versatile and stylish. You can wear it to work, an interview, or just a night on the town.

Blake Long Blazer

Amazon The Drop
Beauty Gifts
The reviews are in—this balm is a 10/10. Get one for yourself, your sister, your aunt, your friend, literally whoever. Everyone needs this Cleansing Balm.

Pro-Collagen Cleansing Balm

Elemis
This stuff smells like heaven. On top of that, it's talc-free and has over 10,000 ratings & reviews. It's a great addition to anyone's beauty routine.

Perk Up Talc-Free Dry Shampoo

Amika
I won't lie, I originally bought these because I liked the look of them, but once I used them I was hooked. They are another little luxury you might not want to buy yourself but are perfect for a gift.

Gold Under Eye Patches

Wander Beauty
Stocking Stuffers
This lip mask is a cult favorite that every person should try at one point in their life. Once you start you won't be able to stop.
Want to put a smile on someone's face every-time they look at their phone? This'll do it.

Pink Dripping Smiles Positivity Radiate Face

MOSNOVO
This feels like something a father-figure would get you, but if we're being honest it's useful and replaces the need for a ton of tools in a pinch.

18-in-1 Snowflake Multi Tool

Desuccus
Father's Day Gifts Dads Will Actually Use
Betches may receive a portion of revenue if you click a link and purchase a product or service. The links are independently placed and do not influence editorial content.
Let's get right to it: Father's Day is coming up, and we know you need ideas for gifts. Sure, we don't know that for fact, since we don't know know you and all, but we can guess you aren't necessarily living and breathing the same shit your dad is living and breathing. That's right, your 65-year-old dad isn't going to have the same batshit crazy reaction you might have to that Milk Bar cake you see all over your basic friends' Instagrams. So, it's on you to do some research and get something he might actually get excited about. But not to fret—we've got those young and hip dads covered in this list, too. We know they're mourning their youth, so the least you can do is get those new dads something cool for Father's Day.

Scentbird Subscription

Scentbird
Scentbird is a subscription that sends new designer/niche fragrances directly to your doorstep each month. We know men love their Old Spice, etc., but this is a great way to force get them to step it up a notch.

Apollo™ Stress Relief Device

Apollo
Dads love gadgets. And being stressed. Enter: the Apollo Neuro Device. Developed by neuroscientists and physicians, the Apollo device offers silent, soothing vibrations that speak to your dad's nervous system, telling him he's safe and in control, meaning it can help him fall asleep, relieve anxiety, etc.

Reparative Moisturizer

Eighth Day
The reparative moisturizer with Peptide-Rich Plasma® is an all-in-one, highly active moisturizing treatment that hydrates and repairs damaged, aging (sorry!) skin. We love a luxurious moisturizing moment, and so will your dad or husband… once you convince him to use it. And if he doesn't, more for you.
This is a minimalist, RFID-blocking wallet. The main cardholder uses elastic to expand to hold up to 12 IDs and credit cards. It literally screams "Hi, I was made for dads".

Tempur-Cloud® Breeze Dual Cooling™ Pillow

Tempur-Pedic
Men—especially dads—always seem to be uncomfortable and hot (and complaining about it). The Tempur-Pedic Cooling Pillow is iconic because it can solve both of those problems (and you can still keep the thermostat where it's at). You're welcome.
This is the nice guy of gifts, because you kind of can't go wrong with monogrammed packing cubes. They're even made sustainably from 16 recycled plastic water bottles. It's a win-win, and if your dad or husband is always the one who's trying to wake everybody up at 6am on vacation, he'll appreciate the organization of this gift.
I mean, let the tee speak for itself. Show off that your dad or hubs is the coolest dad around town in the Cool Dad 2022 Tee. If you're a baby mama reading this, get yourself the Cool Mom 2022 Tee to match.

Cashmere Crewneck Sweater

Nadaam
You can't go wrong with a staple sweater, especially one that's this soft. This specific Cashmere Crewneck is reversible and features a hand-sewn fashion tag, with a contrast seamless stitch. 

Basketball Trucker Hat

Homme Femme
This is for the like, really cool dads (they exist too these days). This is a premium vintage trucker hat with Homme Femme Basketball embroidered on the front. If the dad in your life doesn't appreciate fashion, this probs isn't for him. But the guys that get it, get it…you know the rest.
The movement to make dad sneakers cool again starts here! These Pangaia sneakers are made by repurposing discarded grape skins, stalks and seeds into lightweight grape leather. The sole is made from 86% natural rubber created from industrial waste including unused prototypes and products. They come in a bunch of different colors to choose from, too.

Gold Stainless Steel Watch

Allurez
You knew there'd be a watch on this list, and here is our pick. It's a gold stainless steel mesh bracelet watch that's a great option if you want to go all out this Father's Day, but not ridiculously all-out. You know?
We love a kit, because it requires minimum thinking on our end. This shave kit from Walker & Co. includes the Bevel Safety Razor, Shave Brush, Pre-Shave Oil, Shave Cream, Post-Shave Balm, and 40 Blades. Fancy shit! 
Images: biova-nakou / pexels
4 Holiday Gift Ideas For Your Newly-Engaged Friends
Between the cozy weather, Christmas music that's already started playing, and the abundance of holiday gatherings on the horizon, this really is the most wonderful time of the year. And on top of that, it's become one of the most popular times of year to get engaged. If you're at the point in life where lots of people are getting engaged, there's a good chance that your BFF, family member, or work wife might be getting a ring this holiday season, so there'll be one more reason to celebrate.
While giving gifts is great, when you have a long list of people to remember around the holidays, it's also nice to be able to kill two birds with one stone. It can be tough to think outside the box with gifts, so we're helping you out. Here are some unconventional gift ideas that will make great dual-purpose holiday and engagement presents, 
Anniversary Wine Boxes

Artificer Woodworks' patented Anniversary Wine Boxes or Keepsake Ceremony Boxes are the perfect gift ideas for the newly-engaged. The Anniversary Box is a gift designed to be the perfect wedding or engagement gift. It toasts the couple on their future anniversary celebrations, so it's a gift that's perfectly designed to celebrate the happy couple's love and longevity. The Keepsake Ceremony Box is a great way for the couple to create a new anniversary tradition. Tell the couple to add a bottle of wine each year to open on their next anniversary, and they can also add keepsakes in the larger compartment, either from their wedding day or other big life events. What better way to celebrate your anniversary than looking back on your best memories? 
A Gadget To Protect Your Ring

If your friend just got engaged, she probably doesn't kn0w all the proper ways to care for her engagement ring. While there are lots of times you should take your ring off, you should also be protecting your ring while you have it on. Buffr is the perfect solution for protecting your ring, especially if your friend can't bear to take her bling off while she's at the gym. It's barely even visible while you're using it, so all eyes will still be on the ring, while making sure that it stays safe.
At-Home Wine Tasting Subscription

Okay, what bride-to-be doesn't want wine and a pre-planned tasting party to celebrate with her girls? If your group is always looking for an excuse to drink wine and talk sh*t, getting the newly-engaged friend a wine tasting subscription from Experienced Simply is the perfect gift idea. Surprise her with a one-of-a-kind gift that she is sure to love and will definitely remember, at least after the wine hangover wears off.
Bridal Subscription Box

So your best friend just got engaged and won't stop texting you about how she has no idea how to plan a wedding. Maeven Box is the perfect saving grace to get your BFF in the wedding planning spirit, and off your phone notifications. Sign her up for a monthly subscription box filled with top-notch wedding products and tools to help with the wedding planning process. Each box is guaranteed to have the newest and trendiest bridal sh*t, so she's always up to date on what's in season and on trend. She might never stop texting you about her planning process, but at least she'll have some guidance.
Images: Be Inspired PR
What To Get Your Boyfriend For Valentine's Day Based On His Love Language
If you haven't heard about The Five Love Languages yet, you need to take this quiz immediately. Based on a mid-90's book by Gary Chapman, your "love language" reveals what you interpret as love (aka how other people can most effectively make you happy, which seems like very valuable information). Once you're done berating your SO for not having intuited your love language earlier texting your SO with detailed commands regarding your happiness, your next step is to make them take it. Knowing what your boyfriend finds valuable in a relationship is like having the password to the tiny boy-brain cavern that stores emotion, and it's a lot less painful to have him answer 20-ish very generic questions than sitting him down and asking "what makes you happy" like you're a therapist who's terrible at their job. Insight into what makes your boyfriend happy is particularly useful when it comes to gift shopping—don't know what your boyfriend wants for Valentine's Day? That's incorrect, he literally just took a quiz that tells you what he wants. Match his primary love language to the ideal V-Day gift for him below.
Words of Affirmation
This love language is all about verbal affirmation—unsolicited compliments "mean the world," as does "hearing the reasons behind that love." Sidenote: "insults are not easily forgotten" with this love language, so beware because your BF is scientifically proven to be petty. Unfortunately, this means you can't really phone it in gift-wise. Your best bets for a guy with this love language are one of those "I love you because" jars all over Pinterest (take a fancy jar, fill it with notes about why you love him), or if the sight of a mason jar is a little too gag-worthy for you, hide these notes around his room. If you truly can't bring yourself to write this shit down, plan a Valentine's date around a hobby he introduced you to, then spend the entire evening saying "I love you because I never knew how much I loved skee-ball until you showed it to me, and also because of how amazing you are at skee-ball." Basically, turn the focus on his assets/the tangible ways he's improved your life, and he'll be glowing like a prom queen by the end of the night.

Physical Touch
If you're dating a guy with this love language, it's probably pretty obvious. This love language isn't exclusively a euphemism for wanting sex all the time (though it's not NOT that); it means he values touching in general, so he's probably hugely into cuddling, hand-holding, and putting his arm around your waist while walking even though it makes you look like you have a limp and increases your chances of falling over by 200%. Regardless, good gift options for this boyfriend include a nice set of sheets, since you probably spend most of your time in bed and he's definitely still using ones his mom gave him (these are Egyptian cotton and super soft), booking a couple's massage (bonus points if you can hold hands during), and blocking out a solid six hours for Valentine's night sex. Wear something pretty.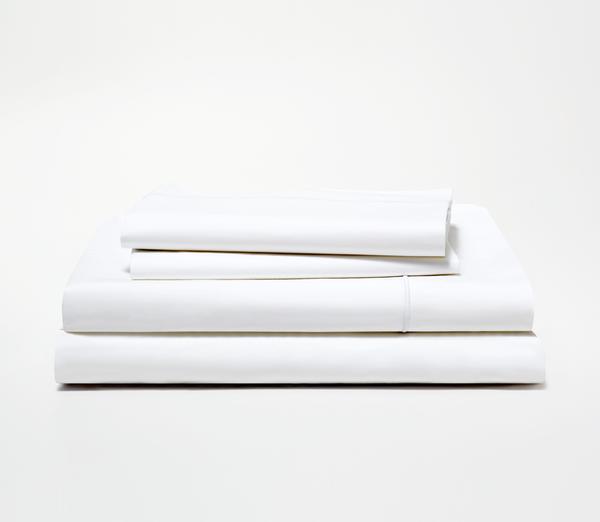 Quality Time
If this is your boyfriend's love language, he thrives on your "full, undivided attention" (so TBH, your gift could just be not 'gramming your Valentine's Day dinner. But if that seems like too much commitment, read on). Your boyfriend will highly value any gift that's based around the two of you spending time together free of distractions, so he'll love any gift that involves the two of you going somewhere far away from roommates, co-workers, and the same three friends you see in rotation. Your first pick should be a weekend trip if possible, but other fun quality-time evenings can be a wine-tasting or taking a cooking class together (this momofuku option is particularly intriguing and not quite as cheesy). Just skip the movie/concert dates where you don't exchange more than 10 words all night.
Acts Of Service
Regardless of your actual quiz results, I recommend telling your boyfriend that this is your primary love language. For people in this category, you express your love by doing shit for them that technically they were meant to do themselves, like vacuuming (literally the first example given). While this person is probably annoying as shit to date 99% of the time, buying gifts for them is actually remarkably simple: opt for one of the five million delivery services designed to make the modern adult's life easier, and it's like you're doing a chore for them every time the package arrives. To decide which one, pick whatever daily/weekly/monthly activity seems to stress them out the most and shop accordingly—good food delivery services include Munchery or Blue Apron, or try a cleaning service like Tidy (West Coast) or Maid Sailors (NYC), or even a monthly shaving kit. Anything that saves him a trip outside his apartment will be a win.

Receiving Gifts
LOL, did I say that knowing your boyfriend's love language will make this easier? I guess four out of five times it does. A guy with this love language feels most loved when he receives thoughtful, unrequested gifts or surprises from you (aka you're not allowed to ask him what he wants, and he will be pissed if you get it wrong), and his profile warns that the "absence of everyday gestures" would be "disastrous." So yeah, good luck with that—you're going to need to do the regular slog of trying to inhabit your boyfriend's brain and figure out the perfect gift. You'll want to find something particularly rare/unique and specific to his interests (trawl eBay for anything 60 years old or "limited edition" and no longer on the market), or start recording all your conversations and listen to them like a podcast in case he's said the words "I've always wanted this" in the past six months. I refuse to link you to anything here, because I'm pretty sure the worst thing you could do for this boyfriend is buy him something you found in an online gift guide. Sorry!

Unless your boyfriend is a high-maintenance psycho "receiving gifts" person, this list should help you find the perfect "how did you know??" gift for Valentine's Day. So click "order" and prepare to feel smug when it's gift-exchange time—then swiftly return the attention to where it should be, on you.
5 Gift Ideas For Friends & Family That Are Really Gifts To Yourself
The holidays are the main time of year when we all have to pretend like we're totally on board with the whole "'tis better to give than to receive" thing. Sure, it's great to totally nail a gift, but it's even greater when that gift is kind of a present to yourself, too. Here's what to buy for the people on your list if you're high-key selfish and want to take the gift of giving philosophy literally.
1. Party Games
Everyone who isn't a wet blanket loves party games, but nobody ever really wants to buy them for themselves. Your apartment will now be the ultimate pregame palace, but you totally can pass it off as a gift to your roommate. It's like killing two birds with one pong ball.

2. Cooking Classes
Give a man a fish and you feed him for a day. Teach a man to fish and you will feed him for a lifetime. Gift your boyfriend or girlfriend cooking classes and your lazy ass will never have to feed itself. It's like, an ancient proverb or something. Look it up.
3. Photography Stuff
Cool little photography things like iPhone lens kits and instant cameras are a great way to achieve dope Instagrams all of the time. Your best friend would obv love a gift that would get her more likes. Plus, you can definitely just be like "Hey, can you bring that to brunch?" and casually make her take killer shots of you all of the time, too. Everyone knows what's good for your BFF's Instagram is good for yours, too.

Urban Outfitters Mobile Lens Kit
4. Concert Tickets
This is the most obvious mutually beneficial gift in the book. Nobody wants to go to a concert alone, so get the friend with the same musical taste as you tickets to see your favorite band. Duh.
5. Boujee Sweats
You already steal all of bae's sweatshirts, anyway, so why not just start buying some with yourself in mind? Blowing tons of money on loungewear isn't ridiculous when it's technically a present, so just pretend this is a gift and steal it a few weeks after the holidays.

North Face Campshire Pullover Hoodie
5 Terrible Gift Ideas Your Boyfriend Does Not Want & What To Get Him Instead
Head Pro will gladly accept your gifts, even if they're shitty. Email him at [email protected], and follow him on Twitter and Insta at @betchesheadpro.
This time of year, the internet is pretty much nothing but porn and gift guides. That's because buying gifts for people sucks ass, because deep down none of us really care that much about other people or bothering to think of something thoughtful. Hence, gift guides. Here, have this Applebee's gift card, because when I look at you, I think "2-for-1 appetizers."
The problem is, the gift guides suck too! They're usually written by either a) an editorial staff utterly divorced from the real world, or b) more dark-money input than the latest shitty tax bill. It's all "here, buy your boyfriend this leather pouch for his Pokémon cards, he'll love it!" No, dumbass, I will not.
Instead, here are a few common recommendations, and some better options for when you want to at least pretend you give a damn.
I've seen a few outlets put this bathrobe from Snow in their gift guides, based on the fact that it's soft and comfortable. I'm not going to lie, the idea of hanging out in an oversized towel does sound pretty appealing, but it's impractical: After I take a shower, I'm not going to want to try to make dinner or cut my toenails or whatever in a big bulky robe.

Much more practical (and no less comfy) would be a pair of pajama/lounge pants, like these from Bonobos. They're cut to fit men (read: they can accommodate our junk), and while comfortable enough to sleep in, they're stylish enough for a trip down to the corner store if need be.

The latest Xbox is on a lot of lists because a) people assume all guys are video game-loving idiots, and b) it contains more computing power than all of NASA. The problem, though, is that it costs a fuckton of money, and you probably already know if your boyfriend is the type of person to park himself in front of a game console for an entire lunar cycle. Sure, there's a chance you could surprise him and turn him into a gamer (good for you, I guess?), but more likely he'll dick around with it a bit, and then it'll sit on a shelf, beautiful yet unused like Melania Trump's vagina.

If you want to do something video game related, the SNES Classic is the hot toy of the season. It's not a game console (the pictures don't do it justice, but it fits in the palm of your hand), but rather, an emulator pre-loaded with a bunch of well-known games from the 90s. They're fun and simple to play, and the best part is you know damn well you got down on some Mario Kart and Donkey Kong Country when you were a kid, too. The best gifts are the ones you derive equal benefit from, IMHO.

The thinking here makes sense. Whether your boyfriend already works out or wants to start, a fitness tracker will help by relaying his heart rate, calories burned, miles traveled etc., providing both motivation and real-time coaching. The problem is that even in 2017 these things are inaccurate as hell, especially for what they cost. If your boyfriend doesn't work out, a goofy wrist computer isn't going to get him off the couch. And if he already has the body of an Adonis, well, he was doing just fine without one, wasn't he?

Rather than a gadget that does nothing, why not one piece of equipment that does everything? Moving your body through space is the most sophisticated form of resistance training, and a TRX strap allows for that and so much more. You're unlikely to find this at most gyms, but it's portable enough if he wants to bring it with him. Otherwise, he can use it at home to develop upper and lower body strength, and get a killer ab workout.

Everyone loves coffee, and there's nothing more convenient than a Keurig, right? Well, sure, until the stupid touchscreen stops working, at which point you have a $90 paperweight. Not to mention, the thing itself is made with a bunch of rare, environmentally damaging materials, and the K-cups themselves with overfill our landfills and bury us all. No thanks.

Cold brew is just a superior form of coffee. It's smoother and tastes sweeter, and I drink it all year 'round because I'm not a little bitch who makes his beverage choices based on the ambient temperature. Rather than shell out for it at Starbucks every morning, get this little contraption that can make it for you at home—it's literally as simple as putting some coffee grounds in water and letting them sit there for a while. Tbh you can get by with much simpler, cheaper makers, but it's nice to show you care.

Accessories are low-hanging fruit on any gift guide. They're slightly less personal than something that actually touches your skin, and like, who doesn't need a coat? That's fine, but it's a little too impersonal, and I personally am 100% not here for these stupid sewn-in bibs they're putting in men's coats this year. I can wear my own big like a big boy if I want to, thank you very much.

You probably know the deal with Stitch Fix, and they do the same thing for men: Fill out a questionnaire about your style, price range, which way your penis curves, etc., and a personal stylist will send a box of shit they think you'll like. Send back what you want, and the $20 fee goes toward anything you buy. It puts him in control of his style (while still leaving him in capable hands), which is a win-win.

Head Pro will gladly accept your gifts, even if they're shitty. Email him at [email protected], and follow him on Twitter and Insta at @betchesheadpro.
What His Gift Says About Your Relationship
My general philosophy when it comes to gifts is to 1) figure out what you want and 2) email out a detailed registry tell the people in your life what that is. Unless all your loved ones are some combination of rich, stylish, and psychic, or you genuinely don't give a shit (LOL), this is the best way to ensure you don't end up pouting through Christmas day and getting a lecture about your "attitude." Also, people will probably thank you for saving them hours of half-hearted Amazon scrolling dedicated research, so it's a win for everyone.
When it comes to SOs, though, this is a little trickier.  You can chant "it's the thought that counts" to yourself all you want while your boyfriend hands you a gift, but there's going to be a little part of you that's disappointed if the gift he chose doesn't demonstrate that he's willing to spend a lot of money on you he pays attention to your style/interests/Pinterest board and thoughtfully found something that you genuinely love. And of course, because boyfriends are meant to be life-completing soulmates who know you better than you know yourself (thanks a lot, Disney/patriarchy), he'd ideally have found this gift without your help. Personally, because I'm shallow AF, I still opt for giving clear and direct guidance here—but if you care about your gift being a surprise, I'd give general guidelines (e.g. "stuff" gift vs. "experience" gift, all your relevant sizes) and then set him loose. Here's what the gift he comes up with says about your relationship.
Disclaimer: These analyses don't really apply if you've been together forever/told him what you wanted and he got it. This is specifically for unrequested gifts from short- to medium-term SOs.
1. Clothing
There's a bit of a range here, depending on what exactly he got you. If it's an okay-but-not-great sweater, he likely enlisted his mom's help for this gift and yet isn't sure he sees a future with you—he just talks to his mom a lot. If it's a gorgeous cashmere sweater, or a dress you're actually excited to wear out, he has good taste and knows what you like/look good in. He also actually gives a shit and was probably really excited for you to open this (aka lock it down). If he buys you jeans or athletic wear (like, sports bras, not cool joggers/leggings you've ordered in front of him 40 times), he's either an outdoorsy/CrossFit guy who has a tiny orgasm every time he saves five cents and thinks gifts should be "practical," or he's secretly a life coach hired by your mom. If the jeans were under $150 and any kind of boot-cut/flare, I'd dump him immediately or look forward to 20 years of shopping Black Friday sales at Old Navy.
2. Makeup/Shoes/Lingerie
This is a suspect gift, because there are very few straight males who would actually do a good job of picking this out. So, assuming he picked this out himself, he's either gotten you an eye shadow palette that doubles as clown paint, or the G-string and stilettos he saw on PornHub last night, because that's his understanding of "girly shit," and he has no idea who you are as a person. And if he gets you legitimately nice makeup, shoes, or lingerie, you have three troubling options to consider: 1) this is a gift his ex-girlfriend really liked/requested 2) he has a way-too-involved female friend who's secretly in love with him 3) he's gay he legitimately knows more about fashion, beauty, and women's underwear than you do, which is something you'll have to decide if you're okay with. Basically, nice makeup or shoes is a sneaky red flag and you should def investigate further.

3. Jewelry
I know girls aren't supposed to ask for jewelry and it raises up engagement ring-related issues and blah blah but honestly, I think jewelry is a classic gift that, with some subtle nudging, is hard to mess up. If you're even semi-serious and he makes enough money to afford better quality than Claire's, a simple, pretty necklace or bracelet demonstrates that he's invested (literally) and that he'll probably get really happy whenever he sees you wear it. He's also likely a pretty traditional guy who probably waited three dates to get to Bone Town and opens doors for you a lot—so if you've spent all week romanticizing the nuptials of someone who pretty recently donned a full Nazi uniform in public swooning over Prince Harry's engagement to Meghan Markle, this guy is probably a good match.
4. Concert/Event Tickets/Day Trip
In recent years, there's been a strong trend toward these "experience gifts," largely consisting of people who voluntarily skydive (by which I mean, unlike Bachelor contestants who are forced into it) looking at you with pity and condescension when you mention the leather jacket you've been eyeing for three months. I mean, I guess experience gifts make for better Instas, but please don't pretend you actually find it "more meaningful because the gift is the memory" or whatever. (Clearly, I am a "stuff gift" person, and I accept that it's less cool because I have nicer stuff than you. Stop making me feel bad that I haven't been to a concert in five years.) Ranting aside, these do have the ability to be very cool gifts that relate specifically to your interests (aka he listens when you talk, and doesn't hate all music you love), and are an excellent sign that the guy in question sees a future with you, since he likely purchased tickets well in advance of the time he'd be attending, with full confidence that you would still be together when that date rolled around. These gifts are less cool if it's clearly an event that only he will enjoy (one of HIS favorite artists, anything sport- or beer-related that you haven't specifically mentioned you share an interest in), and he's using the whole "experience gift" mythology as a way of pretending this is a thoughtful gift anyway.

5. Homemade And/Or "Trinkets"
Again, if you're the kind of person who does actually think it's the thought that counts (anyone?), this could be the best kind of gift to receive and has the potential to be very well-thought-out and sweet. On the other hand, if you're the kind of person who is dead inside can appreciate sentiment but also likes nice things, even a sweet and thoughtful version of this will make you feel doubly like shit: first, for not appreciating the gesture; and second, for being with a guy who probably doesn't understand why you need to bring more than underwear and a toothbrush for a week-long vacation. If he gets you this kind of gift and you're disappointed with it, this is probably a sign that you two aren't very compatible long-term. I've found that guys who insist on treating you as though you're low-maintenance (when you've made it abundantly clear that you're not) often don't have a ton of respect for your values or priorities, and inherently view their mindset as "objectively correct." You don't need to settle for that, and it's perfectly okay to want more than a handwritten note and a cookie from the Starbucks where you met for Christmas.
The most important test is obviously whether or not you like the gift he gives you: whatever category it falls into, gifts that make you happy are good gifts and no one else's opinion matters. But if your winter cuff has slid over into just-serious-enough for gifts territory and you want to use this as a Hunger Games-type trial for his worthiness, feel free to rank his choices using the above scale—and if you drop ANY hints about gift-giving in the upcoming weeks, lead with the fact that gift receipts and lax return policies are always a good investment.