What Holiday Gift To Get Based On Their Zodiac Sign
Is there anything more telling about a person than their Zodiac sign? Maybe their holiday wishlist. Luckily, we've got you covered with the most accurate gift guide ever. Even if you don't know enough about each zodiac sign's strengths and weaknesses to make a highly accurate snap judgment about a person's entire life and personality, at least you know exactly what to get your stubborn-ass Taurus sister this holiday season.
Aries

As the first sign in the zodiac, the Aries in your life is obsessed with being number one in pretty much everything. So for this self-proclaimed trendsetter, give them the gift of what they love most—showing up first—with this new fast-drying Shark hair dryer. Not only will they love the fact that they're 10 steps ahead of everyone else who's still gushing over their Dyson hair dryer (Aries knows that's sooo last year) but they'll also love the quick efficiency of this fast-drying, heat-damage-free Shark hair dryer.

Since Aries have an immature, childlike need for attention, you can contribute to their insatiable need to constantly be the center of everything by gifting the Aries in your life a gorgeous statement coat like this floral one from Hutch. Not only does the coat capture everyone and anyone's attention with its bold, vibrant colors, but Aries will also find comfort in the kitschy flower print that plays to their more youthful desires.
Taurus

Honest x Vanity Planet Aira Ionic Facial Steamer
The Taurus in your life knows a thing or two about being pampered, and is obsessed with everything luxurious. So let them life live every day like it's a treat-yo-self spa day with this gorgeous facial steamer from the Honest x Vanity Planet collaboration. Of course, said Taurus will stubbornly insist that nothing compares to the expensive facial they got at the Ritz that one time, but even they will be pleasantly surprised with the high level of at-home luxury that this steamer offers.

Barefoot Dreams CozyChic Cheetah Spot Throw Blanket
Tauruses (Tauri?) will accept nothing short of the best of the best, so be sure to meet their high standard of luxury by treating them to the pinnacle of luxe living with a Barefoot Dreams blanket this holiday season. It's one of those things that any sane person feels ridiculous purchasing for themselves because of the price point, but to receive as a gift? Well, even a stubborn Taurus won't argue with that.
Gemini

Liverpool Los Angeles Hooded Plaid Boyfriend Blazer
To put it nicely, the Gemini in your life is a bit unpredictable. They like variety and options because their taste can change on a whim. So since no one knows which way the wind will blow with a Gemini on any given day, just cover your bases and get them this versatile jacket that's a blazer/hoodie combo and fittingly as adaptable as they are.

Bright Cellars Monthly Wine Subscription
As we've established, the Gemini in your life craves variety and excitement, so what better gift for a Gemini than a wine subscription service? With this Bright Cellars wine subscription, Geminis will never get bored because they can pick four new wines every month. Not to mention, Geminis iconically love to drink and party, making this gift idea an all-around no-brainer.
Cancer

Smudge Wellness 10 Days of Magical Self Care Advent Calendar
Since Cancers are extremely intuitive and sensitive to the energies around them, give them a gift that allows them to tap into their more mystical side with this chic self-care crystal kit. Even if they're not into the whole mystical crystal thing yet, the fact that you knew enough about them to know the traits of a Cancer to even come up with this gift idea is sentimental enough to make Cancer tear up over the thoughtfulness.

The Cancer in your life is sensitive, sentimental, and nostalgic. So give them what they love most, a chance to have even more sentimental possessions by gifting them a Polaroid camera. As if they weren't hoarding enough already (please finally toss those 7th grade "love" letters, I beg of you) now they can enjoy taking fuzzy retro pics of you two in the name of creating more precious memories. Just don't be surprised if you now get a mushy scrapbook with some of these photos for next holiday. 
Leo

Represented by a lion, an aggressively obvious trait of Leos is that they love their mane AKA their hair. So treat Leos to a silk pillowcase which will help protect their beloved tresses while they sleep, plus it adds an element of glamour to their daily sleep routine.

If I could imagine a bag for a Leo, this would be it. This bag is everything that a Leo loves: glitz, glamour, and style. To put it simply, the bag is as over-the-top and attention-seeking as they are. 
Virgo

LILYSILK Trimmed Silk Short-Sleeve Pajama Set
Nothing quite guarantees a Virgo's restful night sleep like the mental comfort of knowing they're in a matching pajama set. The successful execution of their Type-A perfectionist tendencies trickling all the way down to their nighttime outfit gives a Virgo a high that could only be matched by giving them an organizer. Speaking of…

House of CB To Do List Planner Sheets
Virgos are lovers of organization, aesthetics, and getting shit done, and this cheeky House of CB stationary feels like it was designed for their sign specifically. As your resident Virgo here, I can attest to the fact that I'm legit getting excited over the idea of crossing things off this highly aesthetically pleasing to-do list.
Libra

Juliette Has A Gun Perfume Wardrobe Discovery Set
Notoriously indecisive, let your Libra indulge in their helpless indecision by giving them a gift that allows them to explore options. With this perfume sampler set, they can thoughtfully ponder which perfume they like best from this beloved brand without actually having to commit to a full-size bottle. Not having to choose is the best gift you could possibly give.

NickyDionCo Balance Healing Crystal Candle
Libras love to beautify their surroundings with harmonious things, so what better gift than this gorgeous healing crystal candle? This one in particular has the intention for balance, something Libras basically invented and will certainly appreciate.
Scorpio

Scorpios get stereotyped as aggressive, but for good reason—because it's true. Not to be that girl again, but have you ever dated a Scorpio? Yeah, exactly. Ironically, Scorpios have no tolerance for games and manipulation when it comes to relationships, so play this game to figure out what their dealbreakers are. Maybe you'll actually learn a thing or two about this sign that's normally secretive and mysterious.

Storets Esther Faux Leather Strapless Top
Another great option for your Scorpio friend is this sexy faux leather strapless top. This top screams hot-Scorpio-about-to-ruin-your-life and they'll love owning that energy all night at the bar while potential suitors hopelessly buy them drinks. 
Sagittarius

Get the restless and adventurous Sagittarius this stylish wintry belt bag, which is perfect for all of their #wanderlust adventures. Since they're always on the go, they obviously can't be bothered with an actual purse, so they'll love the ease of this convenient Lululemon belt bag.

Cream Yoga Charlotte Bra + Angela Legging Set
Since Sagittarius is the most high energy of all the signs, you can be certain that they're actually making it to that 6am Barre class you both signed up for… unlike yourself. So for your Sagittarius friend, gift them a cute workout set that you know they'll wear to the five million different workout classes they attend. Plus, that way, when you inevitably bail on the class because you're too hungover, you can rest easy in bed knowing independent Sag still made it to class without you and looked cute as hell while there.
Capricorn

4th & Reckless Neva Single Breasted Blazer Beige Check
Probably the most obvious gift I'll suggest in this gift guide is this stylish tailored blazer for the hardworking and ambitious Capricorn. Even if said Capricorn is still in a work-from-home situation, they'll probs still wear this subtly printed blazer just for the Zooms, if only to remind everyone of what a boss they are.

Capricorns are very disciplined, and as such, they value skin care. So get them a gift only a diligent Capricorn would appreciate: a LED face mask. You know you'll get your money's worth since they're the only person you can actually count on to use it regularly enough to get results.
Aquarius

WHILE WE'RE aWAKE Bodega Crewneck
Your non-conforming Aquarius friend will adore the understated irony of this casually cool Bodega-inspired crewneck. The nonchalant streetwear graphic is anti-mainstream, perfect for your alternative Aquarius.

Aquarians have always been into all things sci-fi, but now it's actually trendy to be into space shit. Since it's currently cool, there are lots of space-themed fashion pieces you can get them, like this celestial-inspired necklace they're sure to love. 
Pisces

Pisces will appreciate both the dreamy artistic design and sustainable worldliness of this top from independent designer, Ecru. They'll love the imaginative design inspired by the Peruvian mountains and take pride in this artistic gift.

Uncommon Goods Beach Day Paint-By-Numbers Kit
Pisces seek to constantly express themselves creatively, so get them this paint by numbers art set which is a combination of everything they love: art and the beach. They'll love being able to lose themselves in the activity of painting, plus they'll get a wall-worthy image at the end of it, unlike some of their other free-spirited, emotionally-inspired art that they currently have on display.
Betches may receive a portion of revenue if you click a link and purchase a product or service.
Image: BONNINSTUDIO / stocksy.com
WTF To Get Them For The Holidays Based On How Long You've Been Together
Whether you're quarantine-casual or in it for the long haul, gift giving in a relationship is never an easy feat. But what should you do when your casual hookup happens to coincide with the holiday season? Do you get them a present? More importantly, are they getting you a present? The timeframe in which you have been hooking up can help decipher whether you need to bother buying them a gift or if sending nudes will suffice. I say whether you've been getting intimate for one month or for one year, if you're breaking social distancing for this person and a major holiday is approaching, gifts are kind of expected. 
Also, it should go without saying, but absolutely no one should take an agreed upon "no presents" rule seriously. Just buy a damn present. You don't have to empty out your savings account, but you should put a bow on something. If you're strapped for ideas, don't freak out, I got you. Consider this curated cheat sheet my gift to you. 
Dating: 1-2 Months


Breckenridge Seasonal Christmas Ale
Together for only a month or two? It's new and you're both having fun, so there's no need to overthink it. This early on you can probably get away with a few strategically placed bows on yourself and call it a night. If you want to go in a more tangible direction, then I recommend playing it safe with something edible, like cookies or a seasonal six-pack. You made an effort, it's on theme, and it doesn't send any overly serious signals. It's holiday cheers all around. 
Dating: 3-5 Months

Ripple Junction Grateful Dead Tour 74 Vintage Light Weight Crew T-Shirt

Fujifilm Instax Mini 11 Camera
You don't need to feel pressured to define the relationship, but you should probably be exchanging presents. In the early stages of dating, casually or exclusively, it's the thought that counts. If you're just hitting the three-month mark, take note of their Spotify roundup and go for a graphic tee of their favorite band. It's casual and shows that you're paying attention to their likes. Nearing closer to five months of being together? Then it's time to start documenting! What better way to capture proof of your relationship than with a Polaroid camera?
Dating: 6-9 Months

Crosley Voyager Bluetooth Record Player


Brookstone Frienship Lamp – Set Of Two
Hi. Sorry to break it to you, but this is not just a hookup anymore, you should probably reference an inside joke and hit a store. Another way to ease into the gift exchange is to choose an interactive gift, one that the two of you can enjoy together. Take your hookup playlist to the next level with a Bluetooth compatible record player. If you're feeling extra splurgy, you can even throw in their first record from their favorite band. If you're working with a long-distance situation, then go for what I'm dubbing the love lamps. A set of lamps—you keep one, your partner keeps the other—and when you tap your lamp, the matching one lights up. Easiest way to tell someone that they light up your lif—k sorry, I'll stop.
Dating: 1-2 Years

Herschel Supply Co. Duffle Bag

Alright, this has surpassed the hookup stage. This is full-on monogamy, so congratulations! And with commitment comes a higher level of gift giving. It's time to give a gift with some longevity. Gift them a duffle to tell them that you fully accept their baggage. For a hidden bonus, you can even slip in a future travel itinerary (pandemic permitting). Or what's a subtle way of telling your person that you're sick of them being late to everything? Get them a watch! It's sleek, thoughtful, and they'll never be able to tell you that they lost track of time again. 
Dating: 3-4+ Years


Safe to say that if it's gone on this long that this is a fairly serious commitment, which means that it's time to get thoughtful, and dish out some more dough. Welcome to the big leagues, kids. Handwrite a love letter, or transcribe your favorite DM, and print it on a blanket. It's a gift to show the grandkids one day. Or, on a not-so-sentimental track, if you can get your hands on a coveted PlayStation 5 Console, then you are guaranteed to be crowned partner of the year. It may not be super original, but I actually think it's illegal to not include a PS5 in a 2020 gift guide. Sorry, I don't make the rules. I recommend investing in two controllers, so you can at least both play. 
Remember, it's the thought that counts—and it counts even more when it comes with a gift receipt.
Betches may receive a portion of revenue if you click a link and purchase a product or service. The links are independently placed and do not influence editorial content.
4 Holiday Gift Ideas For Your Newly-Engaged Friends
Between the cozy weather, Christmas music that's already started playing, and the abundance of holiday gatherings on the horizon, this really is the most wonderful time of the year. And on top of that, it's become one of the most popular times of year to get engaged. If you're at the point in life where lots of people are getting engaged, there's a good chance that your BFF, family member, or work wife might be getting a ring this holiday season, so there'll be one more reason to celebrate.
While giving gifts is great, when you have a long list of people to remember around the holidays, it's also nice to be able to kill two birds with one stone. It can be tough to think outside the box with gifts, so we're helping you out. Here are some unconventional gift ideas that will make great dual-purpose holiday and engagement presents, 
Anniversary Wine Boxes

Artificer Woodworks' patented Anniversary Wine Boxes or Keepsake Ceremony Boxes are the perfect gift ideas for the newly-engaged. The Anniversary Box is a gift designed to be the perfect wedding or engagement gift. It toasts the couple on their future anniversary celebrations, so it's a gift that's perfectly designed to celebrate the happy couple's love and longevity. The Keepsake Ceremony Box is a great way for the couple to create a new anniversary tradition. Tell the couple to add a bottle of wine each year to open on their next anniversary, and they can also add keepsakes in the larger compartment, either from their wedding day or other big life events. What better way to celebrate your anniversary than looking back on your best memories? 
A Gadget To Protect Your Ring

If your friend just got engaged, she probably doesn't kn0w all the proper ways to care for her engagement ring. While there are lots of times you should take your ring off, you should also be protecting your ring while you have it on. Buffr is the perfect solution for protecting your ring, especially if your friend can't bear to take her bling off while she's at the gym. It's barely even visible while you're using it, so all eyes will still be on the ring, while making sure that it stays safe.
At-Home Wine Tasting Subscription

Okay, what bride-to-be doesn't want wine and a pre-planned tasting party to celebrate with her girls? If your group is always looking for an excuse to drink wine and talk sh*t, getting the newly-engaged friend a wine tasting subscription from Experienced Simply is the perfect gift idea. Surprise her with a one-of-a-kind gift that she is sure to love and will definitely remember, at least after the wine hangover wears off.
Bridal Subscription Box

So your best friend just got engaged and won't stop texting you about how she has no idea how to plan a wedding. Maeven Box is the perfect saving grace to get your BFF in the wedding planning spirit, and off your phone notifications. Sign her up for a monthly subscription box filled with top-notch wedding products and tools to help with the wedding planning process. Each box is guaranteed to have the newest and trendiest bridal sh*t, so she's always up to date on what's in season and on trend. She might never stop texting you about her planning process, but at least she'll have some guidance.
Images: Be Inspired PR
What To Get Him For His Birthday Based On How Long You've Been Dating
I won't lie, shopping for men is fucking hard. That's not to say that men don't like stuff, because plenty of dudes have more stuff than Khloé Kardashian has butt injections. It's just that we tend to fall into two camps: oblivious dudes who definitely need and even want stuff, but don't realize it; and obsessive hobbyists who very vocally want and need stuff—it's just that all of their shit is incredibly specific and expensive. Ask one what he wants for his birthday, and he'll say something like "I dunno, shoes or something?" Ask the other, and he'll reply with three paragraphs detailing the specifications of the $5,000 modification he wants for his gun, or whatever the fuck he's way too into. Buying birthday gifts for men is hard, and I'm sorry.
That said, one way to make things easier is to break it down by how long you've been dating. That is, your boyfriend's monetary worth to you is based on his emotional worth to you. In other words, the longer you've been humping, the more money you should feel free to spend on him. I've provided some helpful suggestions based on some arbitrary relationship durations, which I just made up, right now. Along with them I've added some ideas that don't cost anything at all for all you broke-ass bobo betches out there.
0-3 Weeks

Gosh, this is awkward as fuck. What's wrong with you, getting involved with a guy so close to his birthday? There aren't a lot of good options here, because it's doubtful that you're even calling this guy your boyfriend yet. If you are, it hasn't been for very long—certainly not long enough to justify buying him anything too expensive. This speaker is as good a choice as any, cheap, useful on its own, and still sufficiently impersonal. It's waterproof and attaches to tile with a suction cup, so he can listen to music in the shower. That's good, because people get naked in the shower, which will make him think of having sex with you.
Free Option: Send N00dz
Totally to your discretion here, as I don't begrudge anyone for not wanting to photograph their naughty bits in an age where everything is permanent. But if you're feeling a little free and/or frisky, a snap won't hurt. The golden rule is that you can show either your face or the parts that would get you banned from Instagram, but not both.
1-3 Months

Ah, that feels better—you're in real, tell-your-friends-and-maybe-even-your-family-about-him relationship mode. You should now feel comfortable spending a little more money on him, which is nice because God knows he's spent enough by now trying to woo you into the sack. A nice way of reminding him of how important to you his wallet is, I think, is to buy him an actual new wallet. These minimalist ones have gotten popular lately, because they don't fuck up our backs when we sit on them and/or they fit in our front pockets. This one is even better, because the aluminum construction and (spurious) military ties will make him feel like a real man as he whips it out pay pay for your fourth frozé of the afternoon.
Free Option: Sex In Public
When I say sex in public, I don't mean like, right on the sidewalk or whatever. That's not a kink, that's deviance. I mean somewhere like a bar bathroom, an apartment balcony, a golf course at night, etc. It's definitely a little trashy and you could still get caught, but that's kind of the fun of it. Just stay away from schools and daycares, and you should be fine.
4-10 Months

You know the drill: more time, more money. At this point in the relationship, you'll start noticing just how barely-together most adult men have their shit. Like, how does this dude have such a good job when he only uses the free toothbrushes from the dentist? Why hasn't a grown man been to the doctor since high school? It's times like these when we might need some help with the basics, and these sneakers are a good addition to the ever-dicey "casual but not, like, gym shoes casual" footwear category. Native shoes are all "beast-free" (i.e., vegan) if that matters to you, and there are lots of good colors to choose from. And since summer's coming up, the beauty of these is that they're ultra lightweight and breathable—important for going sockless without the dreaded swampfoot. I feel like that's an issue men and women can unite behind.
Free Option: Anything New In The Bedroom
We all fall into our sexual routines, and for the most part that's fine. Everyone's happy, you know what you're getting, etc. But variety is the spice of life, so for his birthday shake things up. No one's asking you to cross any personal lines, here—no dry anal or inviting his whole office softball team into the sack—just a nice change of pace. Try introducing a toy to the proceedings, or go out without underwear on and make sure he knows it. Anything to remind him of why he got himself into this situation in the first place, really.
1 Year Or More

Well shit, I guess you guys like really love each other or something, huh? Birthdays get weird in long-term relationships. On the one hand, you want to give him something that at least partially reflects your love and admiration for him. On the other, you'd like to think you're past the point of him needing anything from you to celebrate the fact that he's lived his 31st year on this planet. Split the difference and get him a nice, handsome watch that doesn't break the bank like this one. It's more sentimental than a pack of underwear or whatever, but it's not as try-hard as a fucking Rolex or other absurdly priced timepiece.
Free Option: Get Out Of Town
I don't mean the two of you, I mean you go somewhere else for the weekend. Go visit your parents, or your sorority sisters. Doesn't matter. If you've been together this long you probably spend a shitload of time together, and of course that's nice. But what's also nice is having a weekend to yourself to be a slob, hang out with his friends, and watch porn with the sound turned on. It's the little things, you see.
Head Pro, because he's so cool and not materialistic, doesn't want much for his birthday: just for everyone to follow him on Twitter and Insta at @betchesheadpro, and to email him at [email protected]. And also, to Venmo him $50.
Betches may receive a portion of revenue if you click a link in this article and buy a product or service. The links are independently placed and do not influence editorial content.
Valentine's Day Gift Ideas For People Who Are Impossible To Shop For
Finding Valentine's Day gifts that aren't insanely tacky is almost as difficult as finding someone who doesn't seem like a potential serial killer on a dating app. Your options are basically that stupid Pandora princess ring or a box of Lindt chocolates. Ew. It's even worse if you're looking for a V-Day gift for yourself; browsing the CVS seasonal aisle alone is pretty effing depressing. Luckily, Shop Betches has a Valentine's Day collection, so you don't have to be overly mushy or borderline pathetic. You're welcome.

If your Valentine's Day plans consist of posting thirst trap mirror pics to your Snapchat story in the hope that someone else who's super single will see it and hit you with that "u up?" text, you might as well throw a dope phone case into the frame. Not included: a bottle of Windex. Nobody wants to see those little dots that accumulate from you popping zits like a fucking animal, so please wipe it down.

This card is definitely dual purpose. You can either give it to bae with a cheesy love note on the inside, or you can use it as like, an extremely culturally relevant way to break up with someone. Just write "I WANT MY PINK SHIRT BACK" on the inside, and hope they get the message.

Maybe your idea of the perfect V-Day is spending the night totally by yourself and watching JonBenet Ramsey conspiracy videos on YouTube. If that's the case, fill this mug up with black coffee and Baileys and avoid the love that's in the air like the flu. Katy Perry JonBenet would probably approve.

Whether you're bringing home a Hinge match or your boyfriend of what feels like 100 years, set the mood with this vanilla scented candle. It's like, way more romantic than the glow from your laptop while the Netflix "are you still watching?" screen waits for an answer.

It's 2018, which means that manspreading is 100% cancelled. Remind the love of your life of your status as a strong, independent betch with this pillow case set that sets some very obvious boundaries. Then, steal the entire duvet in the middle of the night.
Shop the entire Shop Betches Valentine's Day Collection.
6 Valentine's Day Gift Ideas For Him Based On How Long You've Been Dating
A very popular practice among old people and conservative brown-nosers is to feign concern over the way we celebrate holidays. In their warped, parasite-addled minds, everything has a deeply serious purpose: Christmas is for reflecting on the birth of Christ (who wasn't even born in December). Thanksgiving is for earnestly thinking about all the things in life we're thankful for. Independence day is for being grateful for our "freedom" and what that means to us. The Jewish holidays are for, uh… Jewish things (I apologize for my gentile ignorance)? And it's BULLSHIT. Against all odds, our ancestors knew better—the proper response to the inevitable oncoming death and loss during winter, a bountiful harvest, or winning a major war isn't solemn reflection. It's to fucking PARTY HARDY. If Thomas Jefferson saw your Instagram story of you going around ambushing military dudes on July 4 by saying  "sir, SIR! Thank you for your service," he'd slap you silly. Then he'd probably see to increasing the national debt to purchase French butt wine and inquire about the nearest slave sex quarters, but that's neither here nor there.
Similarly, Valentine's day gets a lot of shit for being a "fake" or "commercial" holiday, which is just as dumb (what's Arbor Day done for you lately, anyway?). Oh no, a "holiday" where we celebrate by expressing our love for each other and exchanging tokens of affection, however will we survive? The point is, if you have a man in your life (whether a steady boyfriend or as the result of "cuffing season," which I maintain is not real), it's ok if you want to buy each other presents. Valentine's day is tough because no one wants to attach too much meaning to it, so the endless sea of generic gifts can be a lot to sort through. I've pulled out a few suggestions, and helpfully broke them out by how long you've been dating (and therefore, price). As usual when I do one of these, I offer one nice thing you can do for him, plus a couple of actual gifts. You're welcome.
Zero-Three Months
Stop Being Suspicious Of His Ex
Look, he's dating you and not her, ok? He chose you. As long as he's stopped starting every other sentence with "Well, Madysynn and I used to…," it's time to give it a rest. She's not gonna stop following him on Insta until she's good and ready, and him blocking her would be insane. Let him bitch about her when he's drunk if he needs to; it's part of the healing process. Just don't pile on yourself. Remind him of why he's better off with you, not worse.

We all carry a bunch of shit that needs electricity nowadays, but Congress has repeatedly ignored my motions for a public infrastructure initiative that would install wireless charging modules under every American street and sidewalk (I see no flaw in this plan). Until they come to their senses, it's nice to have a little insurance policy in the form of a portable charger. I'd rather eat my own big toe than watch my phone switch into low power mode.

Everyone's a fucking foodie now, aren't they? I feel like that's just how it is—either cooking is as foreign and unknowble to you as an uncontacted Amazonian tribe, or you spend your free time rage-commenting over how to properly make your own lump charcoal in your back yard. But if your man is One Of The Good Ones (i.e., into cooking but not an asshole about it), this book is a perfect gift. It's less a collection of recipes, and more a nerdy scientific explanation of why shit tastes better in restaurants than it does at home—and how to bridge the gap. The Food Lab website has been my go-to when I want to be a snobby, know-it-all food jerk for a while now, and the book is even more in-depth. Plus, he can use it to make you nice things, so that's a win-win.
Three-Nine Months
Give Him A Goddamn Drawer
Assuming you're not a couple of lunatics who've already shacked up/gotten married by now, odds are you're not living together, but you are spending most of your time at each others' abodes. That's fine, but do you know how annoying it is to have to pack up a bag every time you want to spend a night Netflixing (chilling optional)? It sucks! Most likely, you're spending most of your time at your place because you probably have your shit a little more together, whereas he might still live in a house with like six other bros that should have been condemned during the Clinton administration. Clear out maybe a dozen of your old sorority philanthropy t-shirts, and make space for him to keep some pajamas, a work outfit, a weekend outfit, and some basic toiletries. I'd say he should do the same for you, but you know damn well you planted a flag in your drawer after like the second week you were dating.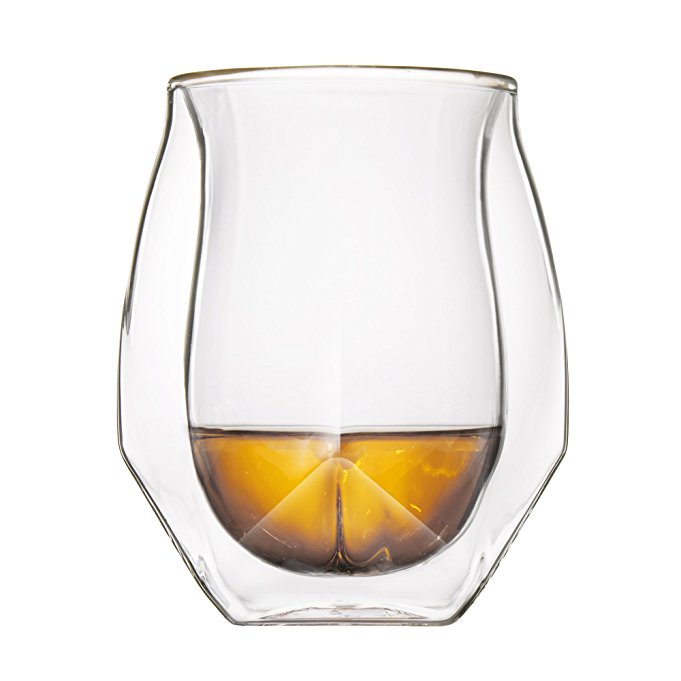 For the forseeable future, it looks like men are going to have to pretend that whiskey is something we enjoy drinking. It's not that I can't appreciate a decent scotch or whatever, but like, have you ever even had a gin and tonic? Much more refreshing. Anyhow, for as long as we have to keep up this charade, these glasses greatly improve the whiskey drinking experience by keeping his grubby paws from warming it up. Ice won't melt as fast if he uses it, and if not, the room temperature hooch will remain… room temperature. It's pretty weird when that's the nicest thing you can say about something that's twice the price of gasoline but tastes basically the same.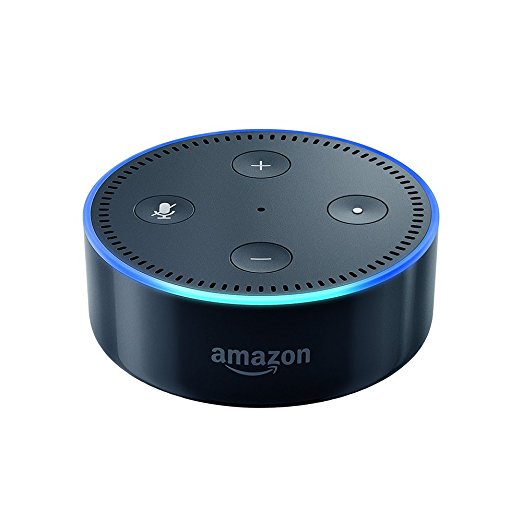 Broke: Fucking so loud your neighbors can hear you. Woke: Fucking so loud Jeff Bezos can hear you. Of all the creepy, always-listening Echo products, the Dot presents the best value. It does all the things the more expensive ones can do, and provided he has another, nicer Bluetooth speaker, its relatively weak sound quality shouldn't be a problem. By simply speaking out into the ether like a crazy person, he can use it to check the weather, stream music, look up sports scores and even order shit like Ubers and takeout food. I use mine maybe once per month, but the technology is a little cooler and more advanced than I give it credit for. Signing your entire life over to one of a handful of mega corporations is somehow one of the least dystopian futures facing us (given current events), so you might as well embrace it.
Nine Months +
Couples who've reached this stage are really annoying, because they want so desperately to be taken seriously as a couple despite not being married, or even engaged. Things like moving in together or getting married may indeed be on the horizon, however, which means you're involved in Very Adult Things like planning your career tracks, looking at houses/apartments and like, talking about your retirement accounts or whatever. The point is, with stability and familiarity comes routine. And while that's necessary and not a bad thing in and of itself, it's not exactly fun. Think back to when you started dating—you were probably doing shit in bed that would get you arrested in most NATO countries. You don't have to turn into a porn star, but throwing on something a little flirtier and sexier than your go-to baggy t-shirts and sweats could deliver a big ROI. Just don't let him pick it out. All the underwear will be crotchless and putting it all on will require more time and assistance than a medieval knight's armor.

One mark of getting older and wiser is accumulating nicer versions of all the shit you never even considered important when you were younger. If he's been carrying to the gym the same ugly, smelly company-issued bag he got at orientation five years ago, he'll really appreciate an upgrade. It's plenty roomy, but it's still structured so it doesn't flop around the way your boyfriend does when he's playing pickup basketball. Plus, it looks nice enough to use as carry-on luggage without looking like a hobo. I don't have this, but I have some other stuff from Herschel and can testify that it seems nice enough to justify paying these prices for a canvas sack.

I can personally attest that getting rid of my bulky, obnoxious wallet was one of the best things I ever did. There's just no reason for it, because probably 90% of the shit we carry in there is shit we don't need. But men are creatures of habit, so most of us will continue to give ourselves sciatica and develop that white-collar skoal ring in the rear pockets of all our pants. This Bellroy wallet still holds everything he needs (if not more): Up to 12 cards and a little bit of cash folded in the middle. I mean, how many cards does one man need to carry? I'm thinking a debit card, credit card, subway pass, ID badge, insurance card, and (maybe) a corporate credit card. That's six. If your boyfriend carries more than that, I have some bad news about your financial future. Similarly, if he carries around more than a few bills in cash, he's either a drug dealer or he thinks the government is tracking his purchases, neither of which are optimal. Either way, this will hold all his shit while staying slim enough to not ruin the line of his suit. Jk, we both know you're not dating the kind of guy who wears a suit often (or ever).
---
Betches may receive a portion of revenue if you click a link in this article and buy a product or service. The links are independently placed and do not influence editorial content.