The Betches 2019 Gift Guide: $150+
If the proliferation of Christmas music through my eardrums is any indication, it's holiday season. That means it's the one time of year when you have to think about other people and not just yourself (bummer). However, as a conceited person, I'll say that there is no rush quite like the influx of praise you receive from buying someone the perfect gift. But that is hard to do, so I've rounded up some gifts that will get you those compliments you so badly need, organized by price point. Whether you're ballin' on a budget or straight ballin' you can find something on this list.
On this list, you'll find luxe gift options for all the people you really feel like you need to splurge on. For gifts that won't hurt your wallet so badly, check out our other Gift Guides, with options under $50 and under $150.

F*ck an Ugly Christmas Sweater, an Ugly (but not actually ugly) Christmas Onesie is so much better. This has a hood, pockets (you know a bitch loves pockets), suede sleeve and elbow patches, and a two-way zipper closure (meaning, you don't have to get completely naked to pee). This is the kind of gift that you get for your bf, but really, you get it so you can steal it… if he'll let you once he feels how f*cking cozy it is.

The chances you actually want to leave your house to get a cocktail in the winter are basically slim to none. However, I know there is no shot in hell I'd be able to make myself a cocktail I actually would enjoy drinking at home so this is where I run into a problem. But we have found the solution to that with the Drinkworks® Home Bar by Keurig®, which is exactly what it sounds like. Now you can make cocktails from the comfort of your own home without knowing a thing about mixology. The liquid-filled pods that you put in the machine come with all the ingredients already in it so you just have to stick it in the machine and voilà – a craft cocktail!

La Mer is the sh*t, and even though it's pricy AF, it's worth the money. This three-piece mini regimen includes the Replenishing Oil Exfoliator, Moisturizing Soft Cream, and Renewal Oil, plus a chic little carrying case that you can definitely use as your go-to travel beauty case once you've gone through all the La Mer products.

Yeah, we getting bougie bougie in this section. To be honest, these kind of look like the sh*tty Skull Candy in-ear headphones I used to buy from Sam Goody, only without cords. But we as a society have decided AirPods are aspirational, so here they are on this list. You can get these engraved for free, which really ups the gift factor.

Nameplate necklaces, so hot right now. Don't just get a crappy one from Forever21, get a real, 14K gold, customizable nameplate necklace from the Kardashians' jeweler. You can get it in yellow, white, or the still-somehow-trendy rose gold. I have one of these, and it's legit my favorite thing.

I feel like this dress is something one of the witches in AHS Coven would have worn when they were testing to see who the next Supreme would be, and I mean that in the best way because I honestly want it rn. And if you haven't heard of the designer yet, pay attention, because Hale Bob has been featured in the likes of Vogue and Elle (and now, Betches!) and been worn by celebs like Jenna Dewan and Cheryl Burke.

This bag is perfect for holding all the sh*t you need to travel with, or take to the gym, but it's still lightweight. It comes in a number of cute colors and patterns, including the oh-so-trendy camo. (It's also important to note that it isn't an obnoxious camo.) Anyway, I feel like everyone needs a solid weekend bag, and this one from MZ Wallace is that bag.

Before you come at me for this one, let me just say that all the luggage I've ever owned in my life has been a gift from my mom. So, this holiday season, maybe return the favor? This luggage is made by the same people as Swiss Army Knives, and is seriously legit. It's got built-in space-saving features, plus a USB port, SIM card replacement tool, ID tag, and pen. 

I've participated in enough wedding gift giving that the thought of giving my college friend a crock pot infuriates me. I helped that girl do her first keg stand and now I'm supposed to act as if she's some delicate homemaker? Chances are she's going to want a pair of fancy AF shoes to change into at her wedding and these sneakers are the perfect gift to give as a group. So hit up those other bridesmaids and split the cost of this pricey but comfortable sneaker. Give the gift early enough and she'll have these for her bachelorette party too. And you know she'll be living in these on her honeymoon.
Betches may receive a portion of revenue if you click a link and purchase a product or service. The links are independently placed and do not influence editorial content.
The Betches 2019 Gift Guide: $50-$150
If the proliferation of Christmas music through my eardrums is any indication, it's holiday season. That means it's the one time of year when you have to think about other people and not just yourself (bummer). However, as a conceited person, I'll say that there is no rush quite like the influx of praise you receive from buying someone the perfect gift. But that is hard to do, so I've rounded up some gifts that will get you those compliments you so badly need, organized by price point. Whether you're ballin' on a budget or straight ballin' you can find something on this list.
Here are our best picks this holiday season between $50 and $150. For gift ideas that are a little more expensive or a little less expensive, check out our other two 2019 Gift Guides.

I feel like when you get a wine cooler, you'll know you've made it. Like, yeah, I need to cool my $12 wine, what about it? It's imported and made of 100% marble, which just sounds fancy af. There's also a white marble version if you're not into the black… but like, if you don't prefer black, who tf are you?

If your boyfriend is still going to sleep in boxers that have holes in them, get him a pair of decent pajama pants, for god's sake. They're super soft, made of cotton, and come in a couple of festive patterns. They also come in a simple dark blue and green plaid if the recipient in question is allergic to patterns that are not a neutral.

Because all the fads you loved in the 90s but have since thrown out are BACK, tie-dye is in, so get you and your BFF a matching custom tie-dye sweatshirt. All BFFS & BABES sweatshirts are hand dyed and made to order, so you won't have to worry about any gift overlap.

Composed of a #getwoke exfoliating cleanser and mask, #areweclear skin refining essence, and #youfeelme hydrocream moisturizer, this kit will seriously improve skin—but the names are so cute, it won't seem like a backhanded gift. Plus, this sh*t really works, and smells amazing.

It's hermiting weather, and what piece of attire is more perfect for that than a super-plush robe made of Turkish cotton? What about a super-plush robe made of Turkish cotton WITH POCKETS for your snacks?! Ya love to see it.

For those of you who might poo-poo this idea, I literally gave my mom a Fitbit years ago, and she's worn it every day ever since. I feel like there's nothing worse than spending money on a gift for someone, and having them never use it. 

This collab between Italian wine producer Ruffino and Brooklyn-based fashion designer Stickybaby is billed as "the ultimate gift for the Prosecco lover in your life," but I think you should cut out anyone you know who doesn't like Prosecco. Included are six mini Prosecco bottles and a transparent glitter tote—clear bags, so hot right now. Between the bag and the Prosecco, it's a two-in-one gift.

I'm a skeptic about most things in life, so please trust me when I say that using a silk pillowcase has actually changed my life. And by life, I mean skin and hair, mostly. You know when you get a blowout and you spend two hours trying to devise a way to sleep that won't f*ck it up? Yeah, you don't have to do that anymore if you have a silk pillowcase. This travel set comes with a pillowcase and a sleep mask, and it also comes in—you guessed it—black.

I am decidedly extra, hence why I'm obsessed with the rose gold. This water-resistant watch has a vegan leather strap that's made from 100% recycled materials, so you can feel good about giving it to someone. You can also personalize the band to make it that much more special. 

These leggings are so cute, so comfortable, and if you wanted to buy them individually and not as a set, the $72 price tag is not terrible. Plus, as someone with wide hips and no waist, the M/L fit perfectly—no muffin top, and they're not sliding down either. 

Look, am I the type of person who would drop a Benjamin (and then some) on a comb? No, but I also don't believe in crystals, and I feel like the same type of person would appreciate this gift. According to the Briogeo website, rose quartz is "is a symbol of loving energy that clears away negativity." So if you detangle your locks with it, you can "Comb away the day's stress and tension to rebalance and restore your scalp and hair harmony." At the very least, it looks pretty.

Yeah yeah, it's a little gender-normative, but you can give this crate to anyone who's into whiskey, regardless of gender. The crate includes a personalized hand-made whiskey decanter, 2 personalized Heavy Bottom Rocks Glasses, 2 Ice Sphere Molds, 2 Slate Coasters, a Whiskey Drinking Journal (helpful), and some nuts. I'm a tequila girl, but that all sounds pretty f*cking legit.

I f*cking love ColourPop because it's legit the same lipstick as Kylie Cosmetics but for like, $5. That was not a typo. While you could spend a million dollars (not an accurate figure) getting every Colourpop lipstick you think you'll look good in, you could just get ColourPop's Big Box of Lippie Stix, which includes 48 of their best-selling universally flattering shades, for the lipstick lover in your life. That's a $240 value, if you can do math.
Betches may receive a portion of revenue if you click a link and purchase a product or service. The links are independently placed and do not influence editorial content.
5 Customizable Bridal Gifts For Every Type Of Bride
One of the hardest things about weddings (other than nosy guests, dress codes, and unexpected bridal party costs) is figuring out the perfect gift for the bride. You want your gift to stand out from everyone else's (duh), but not in a "I spent $5,000 on this just because I can" kind of way. (Or in that way! If you're attending my wedding, certainly in that way. I just can't afford to return the favor.) Anyway, when it comes to bridal gifts, you don't want to phone it in and get her something average that everyone else will get her (how many Instant Pots does one couple need?). Customizing gifts is an easy way to make it seem like you put in a ton of effort and prove to everyone what a good friend you are (without spending that much more money or time). If that sounds interesting to you, check out these five customizable bridal gift options below. You'll find something even your fussiest friend will secretly covet, guaranteed.
Rae Of Light is a brand offering small, customizable handbags, and they just rolled out a full bridal collection. Yes, that means clutches that say "Bride" (pictured above) "I DO," "Mrs." etc., each in a more hype shade of glitter than the last. And those are just their pre-made designs; you can (and should) also order custom bags with the bride's new last name, wedding date, or bachelorette party hashtag. Because frankly, the only thing better than a clutch that reminds people you're getting married is one that also reminds people of how f*cking epic your bachelorette weekend in Tulum was. These bags don't only make a great gift for the bride, but also for the entire wedding party as well. And for a limited time, Betches readers can get their first bag for 10% off using the code BetchesBrides at checkout! So, really, you have no reason not to get one.

Does the bride's bachelorette party take place at a beach locale, by any chance? Great, your work is done here. These sun hats can be customized with each person's name (and are affordable enough that you can splurge on a set for the full bridesmaid crew). Have a few members of your crew who are terrible at putting on sunscreen, burn on day 1, and complain about it the whole time? Not anymore. Tie this hat on them and tell them the bride says they're not allowed to take it off. Once they see how cute group pics are with these matching hats, I doubt they'll be complaining.

I'm giving you more than one option for a customizable beach bachelorette gift, both because I'm incredibly generous and because the beach-bound bachelorette trip is a classic, and you'll definitely go on more than one. (Thank god! Isn't going to the beach all anyone wants to do anyway?) These swim suits from CuteSayings have a bridal line with logos like "Team Bride," "Bride Squad," "Final Fiesta," or whatever the f*ck you want. It's fully customizable, so feel free to put some inside joke from 5th grade that you have with the bride, or go for more a more neutral theme if you're shelling out for a group.

Is the bride more of a city girl? Does she call bridal showers "too girly" and insist she doesn't want any gifts (then freak out over the ones she really loves)? Yeah, you'll want to get her a Shop Betches jacket, and customize it so well that she feels like she designed it herself. If that sounds impossible, just take a look at the customizing options. If you're friends with someone whose personality doesn't revolve around champagne, pizza, dogs, diamonds, and being rude to people, is she even really your friend?

Finally, a gift that ~truly~ every bride will thank you for. I feel very strongly that stemless wine glasses are the way of the future—and if you've ever been in a room full of drunk women, I imagine you understand why. The customizing on these glasses means you can take them in pretty much any direction: if they're functioning as a bachelorette party gift, spring for colored glass and raunchy slogans (or bridesmaid initials, if you're feeling cute); if you're hoping they'll actually last the couple a while, you can do a sleek monogram on clear glass (pictured above). Either way, I've never heard someone say "sh*t, why do I have so many wine glasses?!" Have you?
There you have it, my friends. Easy (and shockingly affordable) customizable gifts that tell the bride in your life "I love you, I made this just for you, and I want you to remember how good at gifts I am when my own wedding comes around." The best part? You can get them all without leaving your couch—as God and Jeff Bezos intended.
Images: @raeoflightcustom; @weddingfavorites / Instagram, @CuteSayings / Etsy, Shop Betches, Mark & Graham
Betches Holiday Gift Guide 2017: The Best Gifts For Everyone In Your Life
It's the most wonderful time of year again, ho ho hoes, when your mind is filled with beautiful ideas of all the amazing things you can buy yourself, and on occasion, some cool things you can buy for others. If you need some help figuring out what to buy for whom, yeah same, we put our heads together and came up with kind of a perfect list. We have products that are great for all the different people in your life, and if we're missing someone, idk, that's just not our problem anymore. Try to get through this list without wanting everything for yourself, k? Here we go.
FOR YOUR FRIEND WHO COMPLAINS ABOUT BEING OUT OF SHAPE BUT NEVER GOES TO THE GYM: BARRY'S BOOTCAMP

Time to get your shit together. We get it, working out or committing to a workout class sounds like a lot. You've probably heard of Barry's Bootcamp, and if you haven't, you should. It's not as terrifying as it sounds, so don't let your friend think you've signed them up for 10 classes of hell. It's actually a really fun place (I'm serious) and an amazing workout that has the Betches stamp of approval. Even the laziest of us enjoy it. It's basically a one hour HIIT workout that combines treadmills and strength training. If you literally never workout, you can pace yourself and choose your own speeds, but the instructor is so motivating you will actually push yourself, I promise. Best part: The studio is dimly lit, so when you need to take that extra five seconds to catch your breath, no one will notice.
FOR YOUR DAD WHO WANTS TO BE A COOL DAD: TWINKLY

This is his opportunity to become a cool dad forever, because this is the most incredible thing we've ever seen. Twinkly has created the world's first app that controls LED lights with unlimited combinations of colors and patterns that you can choose from your phone. We are shooketh. There is nothing more Instagrammable than this. Rock Center will have nothing on your tree if it has Twinkly lights. Do you celebrate Hanukkah? Get a tree anyway, and make the lights blue and white. Get a tree in July for Independence Day, and make it red, white, and blue. Get a tree for Valentine's Day, and make the lights black (that just means don't turn the lights on, but still). We are literally so obsessed and can't wait for it to provide endless hours of entertainment.
FOR YOUR FRIEND WHO HAS NO FILTER: SHOP BETCHES

If you haven't perused Shop Betches yet, first of all, you are a moron, but seriously you're missing out. Not to toot our own horn, but looking through all our shit is like, a really fun time. Here are some ideas for the perfect gift: our shot glass set, our lashes beanie, and our candles. The shot glasses will hands down be the center of attention at any party. The lashes beanie is 100% guaranteed to receive compliments (this has been scientifically tested). The candles are the easiest way to add personality to your room without overspending or trying really hard to figure out what your personality even is. And since we're so fucking nice, we're giving you 10% off your order if you use the code GIFTGUIDE2017, valid until 1/1/18. You're welcome.

This might help. If you've ever dreamed (ha) of sleeping on silk but figured it was a little too fahncy for your lifestyle, think again. Slip makes beautiful, high-quality silk pillowcases at reasonable prices. Plus, it comes in so many colors; it's hard to choose just one. What's the benefit of sleeping on silk? It slows aging, doesn't cause sleep creases on your skin, and won't give you bed head (aka won't damage your hair like cotton cases do). And if you love your pillow cold, you won't have to worry about flipping it over to get to the cold side with these. And besides all those health benefits, please tell me what is more chic than a bed with silk pillowcases. I'll wait.
FOR YOUR BROTHER WHO IS TERRIFIED OF THE DENTIST: QUIP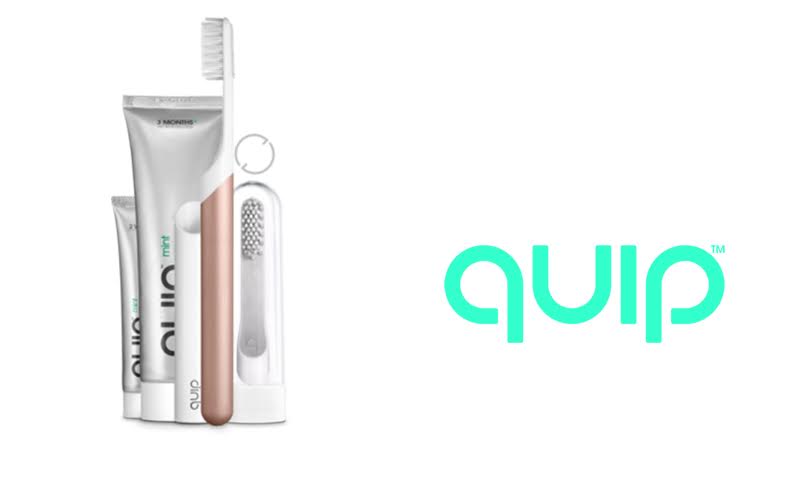 He'll never be nervous about cavities again if you get him a Quip toothbrush. It's the perfect gift for literally anyone because you know they need it, you know they'll use it twice a day, and they're just the chicest toothbrushes you'll ever find. Quip refreshes the head every three months, plus you can opt in to get toothpaste refills! If you don't dread running out of toothpaste and milk that tube for all it's worth, then you're not as lazy as I think you are. It's so easy that you can even pre-pay for a year's subscription, and deliveries will be sent straight to your door. Our whole office uses Quip and is obsessed, so like, trust us—this is a really nice gift.

There is nothing wrong with treating yourself. If you're like any other betch in this universe, every morning when you're going through your underwear drawer, you think to yourself, "K, I really need new bras and underwear." Naturally, you never actually order any. Now is your time to shine. While you're at it, check out all the other amazing products Pink has (that you now realize you need) like the Sherpa Boyfriend Quarter Zip, which looks like something I could live in for the rest of the winter. And if you're one of those psychos who enjoys running, they have super cute fleece lined leggings, so I guess we'll see how much you like running outside in the cold. And if you just can't decide what you want, don't forget you can buy yourself (or a friend) a gift card.
FOR YOUR ROOMMATE WHO KEEPS STEALING YOUR MAKEUP: BOBBI BROWN

What highlighter does she use? Bobbi Brown. Well maybe she doesn't yet, but now she will, every single day. Never again will you have to passive-aggressively ask if your roommate has been using your makeup, but now, you might want to get Bobbi Brown's Highlighting Trio for yourself. The colors are Nectar Glow, Pink Gold Glow, and Gold Bronze Glow, and they look amaze on all skin tones. Just ask anyone at Betches HQ, our faces are looking v illuminated these days. Shine bright, shine far.
FOR YOUR BOYFRIEND WHO THINKS HE'S HUGH HEFFNER (RIP): PARACHUTE ROBES

You may think you know Parachute, but you could be wrong. You probably know them because of their amazing bedding that everyone swears by. But here at Betches HQ, we like to be a little more luxurious. Extra, if you will. So we're going to introduce you to the most amazing robe you will ever meet. It's made of 100% long-staple Turkish cotton (no idea what that means, we just know it's soft) and has two pockets. Fucking love pockets. So you could get this for your boyfriend, and you could get this for yourself, or literally anyone because who doesn't love a fuzzy robe?
FOR YOUR SISTER WHO HAS HER SHIT TOGETHER 100% OF THE TIME: GLAMSQUAD

You can help keep up her appearances by giving her a gift card to Glamsquad. Located in NYC, Miami, LA, and DC, Glamsquad provides hair, makeup, and nail services, anytime, anywhere. Does that mean you could get your hair blown out in your own bathroom? Yup. Fun fact: Glamsquad HQ is located right below Betches HQ in our building, so you know we've become friends with them. They're awesome, and we always feel like Kim K after a service with them. Lucky for you, they're giving new users $25 off with code BETCHESLOVEGLAM. Valid through 12/30/2017, so get on it.
FOR YOUR SISTER-IN-LAW WHO TRAVELS A LOT FOR WORK: SEVEN DAUGHTERS WINE

Yeah that blows, but she can pack a couple cans of wine for the train ride. Yup, I said cans of wine. Seven Daughters is changing the way we think about drinking wine. It's not just something you enjoy after a long day when you finally get home, or to the hotel, but you can pack it up and whip it out whenever, wherever. So if she's on a three hour Amtrak full of coughing, sneezing, and a screaming baby, she can crack open a can of pinot noir and pretend this isn't her life. Side note, they also make a really cute stocking stuffer. BONUS: You betches can get 20% off your order when you use code BETCHES7D for any order of Seven Daughters product on uncorked.com. You're so welcome.
FOR YOUR UNCLE WHO SINGLE-HANDEDLY CAUSES YOUR WEIGHT GAIN OVER THE HOLIDAYS: TOVOLO

Stop fucking baking me cookies for the love of ALL THAT IS HOLY. Okay, don't actually stop, though. We've been obsessed with Tovolo for a while now—it's this chic kitchen and cookware brand that makes the coolest products. Some products you actually need, and some products you just NEEEED, OMG. They make super cute cookie cutters that are dishwasher safe, food safe, and BPA free. The cookies come out of the oven looking very legit, so your Uncle is gonna be pumped about this. Other Betches favorites are the Stainless Steel Cocktail Shaker for some highly fancy entertainment and the Skull Ice Molds, because why not? They're literally us. You honestly can't go wrong with anything from Tovolo.
FOR YOUR MOM WHO DRINKS A BOTTLE OF RED BEFORE BED: MARTHA STEWART WINE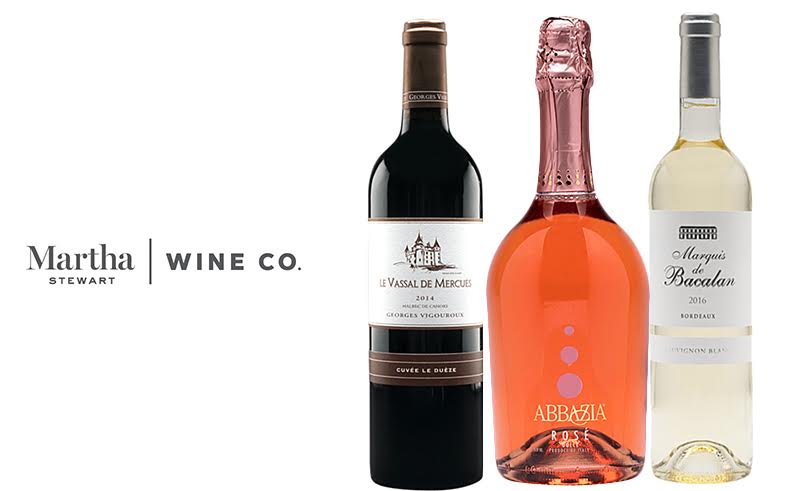 That's a lot of wine…for a mom. Betchy. She probably has to make runs to the liquor store as much as she runs to the bathroom, so save her the hassle and sign her up for Martha Stewart's Wine Club. Have you ever heard of anything more motherly? Idk, I haven't. Launched in April this year, Martha Stewart Wine Club sends you wines and pairing suggestions every six to eight weeks. Who handpicks the wine? Martha. Who makes the serving, pairing, and entertainment suggestions? Martha. Can you choose your preference of red, white, or both? Yup. And if you're a psycho and don't like the wine you receive, they'll replace it for free. But you'll love it all because if you can't trust Martha, who can you trust? And trust us, your mom will love it.
What His Gift Says About Your Relationship
My general philosophy when it comes to gifts is to 1) figure out what you want and 2) email out a detailed registry tell the people in your life what that is. Unless all your loved ones are some combination of rich, stylish, and psychic, or you genuinely don't give a shit (LOL), this is the best way to ensure you don't end up pouting through Christmas day and getting a lecture about your "attitude." Also, people will probably thank you for saving them hours of half-hearted Amazon scrolling dedicated research, so it's a win for everyone.
When it comes to SOs, though, this is a little trickier.  You can chant "it's the thought that counts" to yourself all you want while your boyfriend hands you a gift, but there's going to be a little part of you that's disappointed if the gift he chose doesn't demonstrate that he's willing to spend a lot of money on you he pays attention to your style/interests/Pinterest board and thoughtfully found something that you genuinely love. And of course, because boyfriends are meant to be life-completing soulmates who know you better than you know yourself (thanks a lot, Disney/patriarchy), he'd ideally have found this gift without your help. Personally, because I'm shallow AF, I still opt for giving clear and direct guidance here—but if you care about your gift being a surprise, I'd give general guidelines (e.g. "stuff" gift vs. "experience" gift, all your relevant sizes) and then set him loose. Here's what the gift he comes up with says about your relationship.
Disclaimer: These analyses don't really apply if you've been together forever/told him what you wanted and he got it. This is specifically for unrequested gifts from short- to medium-term SOs.
1. Clothing
There's a bit of a range here, depending on what exactly he got you. If it's an okay-but-not-great sweater, he likely enlisted his mom's help for this gift and yet isn't sure he sees a future with you—he just talks to his mom a lot. If it's a gorgeous cashmere sweater, or a dress you're actually excited to wear out, he has good taste and knows what you like/look good in. He also actually gives a shit and was probably really excited for you to open this (aka lock it down). If he buys you jeans or athletic wear (like, sports bras, not cool joggers/leggings you've ordered in front of him 40 times), he's either an outdoorsy/CrossFit guy who has a tiny orgasm every time he saves five cents and thinks gifts should be "practical," or he's secretly a life coach hired by your mom. If the jeans were under $150 and any kind of boot-cut/flare, I'd dump him immediately or look forward to 20 years of shopping Black Friday sales at Old Navy.
2. Makeup/Shoes/Lingerie
This is a suspect gift, because there are very few straight males who would actually do a good job of picking this out. So, assuming he picked this out himself, he's either gotten you an eye shadow palette that doubles as clown paint, or the G-string and stilettos he saw on PornHub last night, because that's his understanding of "girly shit," and he has no idea who you are as a person. And if he gets you legitimately nice makeup, shoes, or lingerie, you have three troubling options to consider: 1) this is a gift his ex-girlfriend really liked/requested 2) he has a way-too-involved female friend who's secretly in love with him 3) he's gay he legitimately knows more about fashion, beauty, and women's underwear than you do, which is something you'll have to decide if you're okay with. Basically, nice makeup or shoes is a sneaky red flag and you should def investigate further.

3. Jewelry
I know girls aren't supposed to ask for jewelry and it raises up engagement ring-related issues and blah blah but honestly, I think jewelry is a classic gift that, with some subtle nudging, is hard to mess up. If you're even semi-serious and he makes enough money to afford better quality than Claire's, a simple, pretty necklace or bracelet demonstrates that he's invested (literally) and that he'll probably get really happy whenever he sees you wear it. He's also likely a pretty traditional guy who probably waited three dates to get to Bone Town and opens doors for you a lot—so if you've spent all week romanticizing the nuptials of someone who pretty recently donned a full Nazi uniform in public swooning over Prince Harry's engagement to Meghan Markle, this guy is probably a good match.
4. Concert/Event Tickets/Day Trip
In recent years, there's been a strong trend toward these "experience gifts," largely consisting of people who voluntarily skydive (by which I mean, unlike Bachelor contestants who are forced into it) looking at you with pity and condescension when you mention the leather jacket you've been eyeing for three months. I mean, I guess experience gifts make for better Instas, but please don't pretend you actually find it "more meaningful because the gift is the memory" or whatever. (Clearly, I am a "stuff gift" person, and I accept that it's less cool because I have nicer stuff than you. Stop making me feel bad that I haven't been to a concert in five years.) Ranting aside, these do have the ability to be very cool gifts that relate specifically to your interests (aka he listens when you talk, and doesn't hate all music you love), and are an excellent sign that the guy in question sees a future with you, since he likely purchased tickets well in advance of the time he'd be attending, with full confidence that you would still be together when that date rolled around. These gifts are less cool if it's clearly an event that only he will enjoy (one of HIS favorite artists, anything sport- or beer-related that you haven't specifically mentioned you share an interest in), and he's using the whole "experience gift" mythology as a way of pretending this is a thoughtful gift anyway.

5. Homemade And/Or "Trinkets"
Again, if you're the kind of person who does actually think it's the thought that counts (anyone?), this could be the best kind of gift to receive and has the potential to be very well-thought-out and sweet. On the other hand, if you're the kind of person who is dead inside can appreciate sentiment but also likes nice things, even a sweet and thoughtful version of this will make you feel doubly like shit: first, for not appreciating the gesture; and second, for being with a guy who probably doesn't understand why you need to bring more than underwear and a toothbrush for a week-long vacation. If he gets you this kind of gift and you're disappointed with it, this is probably a sign that you two aren't very compatible long-term. I've found that guys who insist on treating you as though you're low-maintenance (when you've made it abundantly clear that you're not) often don't have a ton of respect for your values or priorities, and inherently view their mindset as "objectively correct." You don't need to settle for that, and it's perfectly okay to want more than a handwritten note and a cookie from the Starbucks where you met for Christmas.
The most important test is obviously whether or not you like the gift he gives you: whatever category it falls into, gifts that make you happy are good gifts and no one else's opinion matters. But if your winter cuff has slid over into just-serious-enough for gifts territory and you want to use this as a Hunger Games-type trial for his worthiness, feel free to rank his choices using the above scale—and if you drop ANY hints about gift-giving in the upcoming weeks, lead with the fact that gift receipts and lax return policies are always a good investment.