Time To Shake Sh*t Up: Weekly Horoscopes January 25-29
Just when you thought you had this whole "January" thing figured out, Uranus is here to shake sh*t up. This week, Uranus is causing conflict all over our charts, showing us that some of the stuff we said we left in 2020, may have actually hitched a ride into 2021. Plus, Thursday's full moon in Leo helps us all step into the spotlight. Even if that spotlight is just the Zoom feature.
Aries

The full moon in Leo is shining directly on your house of sensuality this week, Aries, so don't be surprised if you find yourself firing up the apps, or reigniting a flirty convo with an old flame. Aries who are already in relationships are in luck and can skip straight to the good part: all-day sex marathon. Be sure to tell your partner to send the moon a thank you when they get a chance.
Taurus

Should you toe the party line, or strike your own path? You may face this exact conflict this week as the Sun in your house of career clashes with Uranus in your own sign. Translation: you may end up having to stick to your guns, even if it gets awkward. Famous Taurus Gigi Hadid didn't get where she is today by letting people walk all over her, did she?!?
Gemini

The Aquarius Sun has you marching to the beat of your own drum these days, but beware. Sneaky Uranus is lurking just around the corner this week to rain on your parade. Beware of fake friends, two-faced coworkers, f*ckboys, and shady-ass DMs. Anything that sets off alarm bells, shut it down ASAP. And anyone who doesn't like it is just proving your point.
Cancer

There's a snake in your group! This week, Uranus is bringing all the haters to the forefront so that you can finally know them and cut them out of your life. Think toxic friends, annoying exes, and anyone who has gone on multiple vacations in quarantine. Nobody needs Meaghan's fifteenth set of beach pics in their feed. Trust me.
Leo

Uranus is playing games with your relationships this week, Leo, so be sure to check yourself before you wreck yourself with your significant other. Accidentally saying stupid shit, purposely saying stupid shit, and a whole range of other fight-starters are on the table while Uranus tangles with the Sun in your house of partnerships. (Please don't mention any of that in your inevitable apology text.)
Virgo

This week you will be faced with the age-old question: do I finish my work, or procrastinate just a little bit longer? Thanks to Uranus in your house of not giving a f*ck, the temptation to turn off Slack and turn on Real Housewives will be great. Honestly you might as well just call out sick now.
Libra

Stunting on Zoom? Don't mind if you do. This week you'll be feeling the urge to indulge your glam side, whether that be at an outdoor brunch with pals or a Zoom happy hour. If all else fails, bust out your favorite looks from back in the days when you actually went places and post 'em on the 'gram. Weren't you just saying you needed a reason to use your ring light again?
Scorpio

Trouble in paradise, Scorpio? This week pesky Uranus is bringing trouble to your domestic realm, meaning if you don't play your cards right there could be a house meeting in your future. And we all know nobody wants that. Try to exercise patience at home until Uranus is done trying to ruin your life. Better luck next time, ass planet!
Sagittarius

If you find yourself feeling a little more "you" this week, thank the Leo full moon, which is helping you feel empowered and ready to take on the world. Are we still saying "girlboss"? Because if so, that. Now is the perfect time to go even deeper with your visions for the future, even if that means becoming one of those people who keeps a dream journal. You know you want to.
Capricorn

Your usually budget-conscious self may want to throw caution to the wind this week thanks to a little nudge from shopaholic Uranus, so do your best not to buy up everything in sight. And maybe just go ahead and set up your laptop to block all late night Amazon purchases for the next week or so. That's when you're likely to do the most damage.
Aquarius

You've been grooving along with the sun in your sign for a week now, but now Debbie Downer Uranus is here to crash your party. This week you may encounter a friend, relative, or just like, random person on the street who wants to use you as an emotional dumping ground. Do your best to limit these vent sessions to fifteen minutes or less. Unless we're talking about the random person on the street, in which case feel free to walk away.
Pisces

Drama is coming straight for your social sector, making you want to run and hide. Avoidance is all well and good, but there are only so many episodes of House Hunters you can watch before you go fully dead inside, and there are only so many texts you can leave unanswered before someone calls the police. Face your issues now so they don't get worse down the line.
Images: Giphy 
Stay Away From Big Decisions: Weekend Horoscopes for June 29-July 1
Thursday's full Moon in Capricorn will have lasting effects into the weekend. Let's just say, it's not the best time for you to be making any major life-changing decisions. Like, if your boyfriend proposes, tell him you have to get back to him at a time when you can think more clearly. Sure, it might be embarassing for him to say his proposal was ruined because you're really into horoscopes, but if he really wants to marry you he should be OK with that. Here are your weekend horoscopes for June 29-July 1.
Aries
Prepare for a dramatic weekend. Mercury combined with theatrical Leo in your house of expression will have you hair flipping, getting vocal, and probably snapping in a z formation. Warn your boyfriend, bosses, and besties not to press your buttons, because you will make a scene.
Taurus
It will feel good to get something off your chest this weekend. Open up, but make sure you pick the right person to vent to. Find a confidant who's trustworthy and has nothing to gain from the information you're about to divulge. There's nothing worse than your secret getting out and having to drop a friend because they're untrustworthy af.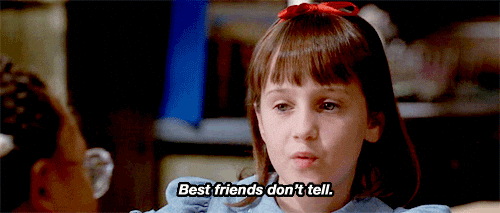 Gemini
Whatever you do, don't hang out with your Taurus friend. They'll be in the mood to reveal their darkest secrets, and you're in the mood to spill the tea on everything and everyone in your life. What liquor is your truth serum? It's best to avoid that too. If someone starts a convo with "Can you keep a secret?" Fucking run, betch. You cannot.
Cancer
With the Moon opposite your sign, social situations might be a little bit of a struggle. You'll have events and parties and shit to attend, but it might be difficult to find a groove for conversation. Don't let a few awkward moments ruin your whole vibe. Offer to make drinks and then give everyone a really strong pour. If everyone blacks out, no one will remember how fucking awkward the party was.

Leo
The Moon in Capricorn motivates you to focus on activity and health this weekend. You'll be happier if you fill your agenda with stuff that gets you moving, out and about. Tell your friends you're sorry, but your ass needs a break from greasy food, beer, and watching soccer. Drink some green shit and walk around the woods instead.
Virgo
Mercury is hidden in your chart, meaning you're just not in a chatty mood this weekend. Wearing big sunglasses, hats, and having everyone leaving you the fuck alone is the best course of action. If someone dares to get on your case about not listening, just tell them you have a lot on your mind but you don't want to talk about it. That way they feel bad and you can go back to ignoring them.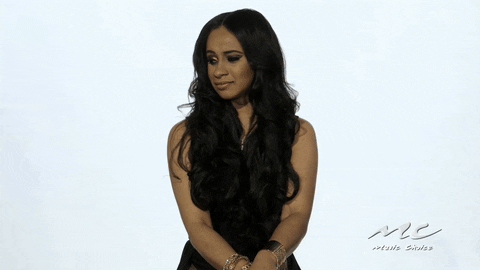 Libra
The elephant in the room will be addressed this weekend, whether you're ready or not. It might be in the form of a DTR chat or a friend might confront you about why you've been weird toward them lately. Just picture the most awkward conversation you could have at this point in your life and prepare for that. Yikes.
Scorpio
Mercury in Leo in your house of status has you doing some social climbing this weekend. You might have an opportunity to network and make a great impression on a current or potential client. You might make a friend who has a lot of hookups. Play it cool so you don't come off like a loser. Or a try-hard.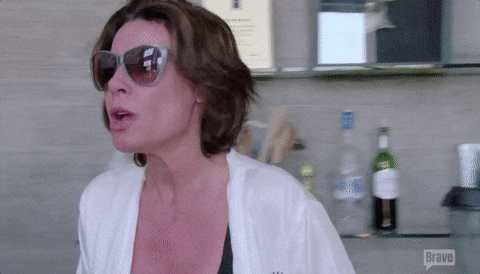 Sagittarius
The Moon merging with Saturn in your house of income has you being thoughtful about where and how you spend money. Like, you don't have to act broke af this weekend. Just spend your money on activities instead of things. In fact, Leo in your house of exploration will bless the cash you spend on travel, vacations, and adventure.
Capricorn
The Moon in your sign can make you easily excitable. News or info you weren't expecting can really throw you for a loop. Take deep breaths, drink cocktails with rum in them without worrying about calories, and rely on your friends for advice and fun. This too shall pass, and it's probably not as bad as you think.

Aquarius
Fiery Mars in your sign continues to give you a shitton of energy. Nevertheless, the Moon hiding in your chart can make things a little confusing and fuzzy. So, no, it's not just all the weed you smoked. It's like, you have a lot of passion and drive so you're just missing focus and direction. It can feel like you're running in circles. Try to relax until the planets change course and you can move forward in a clear direction.
Pisces
Changes to a plan you had this weekend will really piss you off. Normally, as a Pisces, you're mellow enough to go with the flow. This situation grinds your gears more than usual, thanks to the Moon in Cancer turning up your emotional responses. Since you never, like, throw a fit about stuff like this, it's probably okay to get your panties in a wad. Just this time though.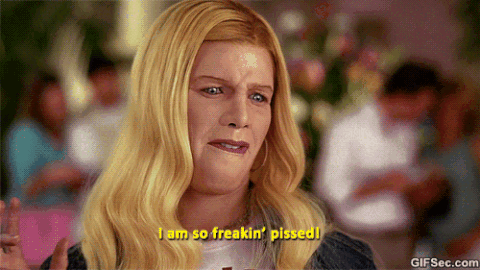 Images: Giphy (6)
Enjoy Your Hangover: Weekly Horoscopes May 28-June 1
The Tuesday after a long weekend is somehow so, so much worse than any Monday. This Tuesday might even be shittier thanks to the full moon. Your problems peak with the full moon and start to diminish or disappear after it ends each month. So look on the bright side: things get better the closer you get to the weekend. Wait, that's how it always is. Anyway, here is your horoscope May 28 through June 1.
Aries
With a lucky Moon/Jupiter/Neptune combo in your chart, you'll get payback for all the positive deeds you've done recently. This is the fruition of all things karma related. You'll find cash on the ground or have the dude in front of you at Starbucks pay for your non-fat latte. If you haven't done anything nice for anyone ever, I guess you'll find out about that too. Karma is almost as big of a bitch as you are.
Taurus
Avoid drawing attention to your accomplishments this week. A humble-brag will fall flat and you'll just look like a try-hard. Avoid the embarrassment and let your successes stand on their own, The people you need/want to notice (like bosses and superiors) will notice, and they'll probably appreciate that you're a "team player" or "unpretentious"  or some shit.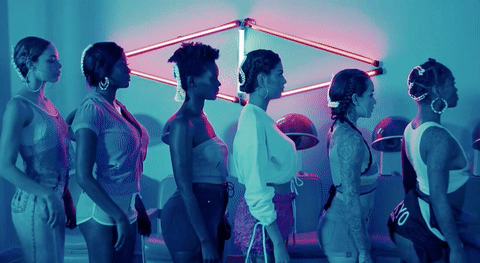 Gemini
The Full Moon is opposite your sign, meaning relations with partners and close friends are a little dicey right now. If you do decide to rock the boat—which, let's face it, you will—pay attention to what you say. You're more likely to project what you're feeling onto the other person. So maybe your boyfriend hasn't been suffocating you, you're just needy and are worried about ever being alone again. Whoa, too real? Deal with your shit, betch.
Cancer
Avoid getting sucked into those Memorial Day sales and deals. The Sun is at odds with your money zone, meaning you're more likely to compensate for not feeling noticed with some retail therapy. Of course, I'd never advise anyone to miss out on a really great sale, but maybe keep yourself from maxing out your cards on some shit you'll forget you even ordered.

Leo
Your desire to protect those close to you will be in full force this weekend. Before you start sharpening your claws, Leo, consider the repercussions. Snapping back at someone else's Twitter troll won't make you seem like a fierce defender of their honor. It could actually make the person you set out to defend upset with you for not minding your own business. Ya feel? At least ask before stepping in.
Virgo
Your kindhearted nature will dominate this week. You'll be empathetic and emotional. Gross. Your main goal this week should be not crying at work. This will be especially difficult if you start watching animal videos on Facebook. If you get the sense that a video features a soldier reuniting with his or her pet after being deployed, click away. Watch that kind of thing at home where no one will judge you for ugly crying.

Libra
You're all about getting other people on board with your ideas this week. In fact, it's so important to you that if someone disagrees with you, you'll question your entire friendship. Don't do that. Blame the full moon for your irrational reaction to Lisa saying she wants to go to a different rooftop bar for happy hour. She's not undermining you to your coworkers, she just wants to hook up with the bartender there, probably.
Scorpio
The Moon in your sign is lined up with Jupiter, making you feel generous toward others. That's great if your generosity extends to having the waiter put the app on your tab instead of splitting it with the group. It's not so great if your idea of generosity is blowing a fuckboy you don't even really find attractive because he told you a sad story about his family. I'm sorry your grandma is dying, Kyle, but a sympathy sex sesh is out of the question.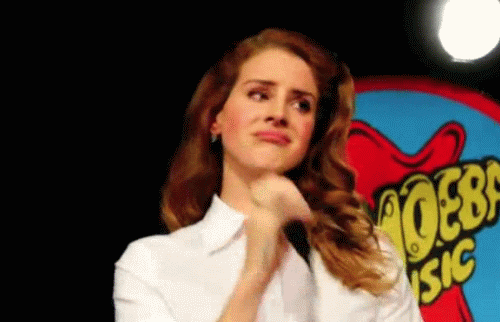 Sagittarius
Mercury moves opposite your sign at the beginning of the week, giving you a chance to clarify and explain issues with those who are close to you. Instead of blowing up your boyfriend's phone with pages of block text like the full moon wants you to do, fight the urge and bring up your issues calmly and in person. Plus, it's really hard for him to not just agree with you and your cute face when he sees it in person.
Capricorn
Love is your drug right now. And, like and addict, you'll go to great lengths to get it. Downloading each and every dating app isn't just wasting space in your phone, it's wasting a lot of your time. This week, stop swiping for like, a quick second and actually go outside and do something fun. You have a cosmic chance to meet someone in the wild when your eyes are not glued to your phone.

Aquarius
The lucky Moon/Jupiter/Neptune combo in your reputation zone will increase your popularity with important figures in your community or profession. It's not the time to get flashy or braggy. Instead, your quiet confidence and principles will lead you toward success. So, yeah, this is the time to look at national news about politicians as "what not to do" instead of a guide for living your life. If their name is in the news, they're not a role model, honey.
Pisces
If your love language is Acts of Service, you're in luck. Doing shit for others will really get you ahead this week. Be the one to pick up donuts for the office. Send a thank you note or some of that Emily Post shit. Don't worry about being the office brown-noser, all the other signs have so much other shit going on this week they'll just be appreciative and leave it at that.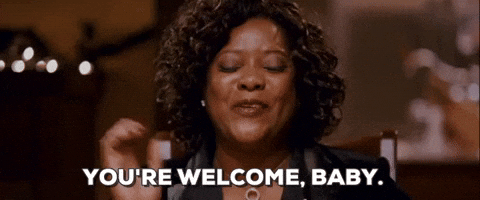 Images: Giphy (6)
Here Are Your Weekly Horoscopes For October 30th-November 5th
Is it cold in here or is it just your heart? Saturn enters its own sign this week and Saturn is totes like, THE winter sign. It might be a great week to stock up on fuckboys mood lighting and fuzzy blankets. I mean, also, we are entering cuffing season, so don't be shocked if your thirst is at an all time high this week. Oh, also, it's a full moon at the end of the week so be prepared for that to fuck up some shit.
Aries
This is the week where you need to confront shared expenses. Ew. It's the first of the month so maybe this just means reminding your roommates to pay rent, or, maybe this is serving as your reminder to pull your own damn weight and pay rent yourself. The full moon at the end of the week falls in your money house while Mars is opposite your sign. Mars can promote arguments, so go with the flow and pay up where you owe money. If you need to ask someone else to quit being fucking cheap and pay their share, maybe wait until next week so they'll be more likely to be understanding.
Taurus
The full moon at the end of the week is the only full moon to take place in your sign all year! As per usual, the full moon means you might have some bumpy roads ahead when it comes to your relationships. You really need to take a fucking chill pill as the weekend approaches, because the problem actually isn't with other people right now—news flash, the problem is you. You're just a little bit more easily annoyed than usual. That's totally fine. Just veg out with Xans/wine until your annoyance passes.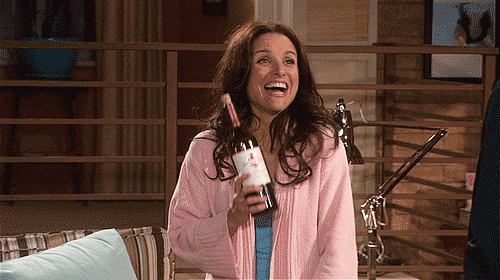 Gemini
In typical Gemini fashion, you've got two different forces at play in your life this week. One is all about that party life. Half of you is sociable, extroverted and ready to keep the Halloweekend party rolling all week. The other influence at play makes you want to work hard and get shit done. This is such the stereotypical "work hard/play hard" week for you. The full moon might create some difficulties with your health, though, so stock up on that Emergen-C for after you indulged your "play hard" side.
Cancer
The things you love most—parties, friends, romance, sex, etc—will cause you the most stress this week. Fuck that shit, right? So, yeah, you'll get to enjoy all the best things about your life, but the full moon at the end of the week also makes sure those things come with strings attached. Don't worry too much about that tension, though; it should totally dissipate by next Sunday/Monday. In fact, since shit won't end up being a big deal to you, try to be somewhat accommodating to the other signs because the full moon is impacting them in bigger ways. Ugh, you are just such a good friend.

Leo
When most signs are fucked up because of the full moon, the lucky Leo betch actually gets a boost from Venus and Mars. The planets promote your ability to communicate effectively. Like, you're normally the "take charge" sign, but, as most other signs will be slacking this week, you'll really have to step up to your leadership role. Seriously, no one is doing this full moon better than you are right now.
Virgo
Shit continues to be fast-paced for you this week. Like, what's new, right? There are parties to attend, errands to run and general fun to be had. You have a strong need to communicate with others and express yourself this week. Of course, the things you want most are the things that get fucked up most by the full moon. Expect some flubs when it comes to your travel plans and communication. Wires get crossed. Shit happens. You'll pull out of it by Sunday.

Libra
The full moon on Friday will make you stress about your finances. Wait, is pay day this week or next week? Shit. You might even have some disputes when it comes to where you make money or how you spend it. Fortunately, most of this shit really clears up and resolves itself by next Sunday. Also, Mars makes your sign feisty this week. Which might be a good thing in the bedroom, but won't serve you well in the boardroom. Keep a lid on the attitude at work.
Scorpio
YAS QUEEN! This is your motherfuckin' time! You are empowered as shit, because the Sun is in your sign along with Mercury and Jupiter. Sort of unfortunately, the full moon at the end of the week is the only one opposite your sign all year. You'll most likely be stressed about something going on in your relationships with significant others and your best friends. This week's stress will be gone by the start of next week, so you can go back to fully enjoying your best time of the year.

Sagittarius
Some signs take a direct hit from the full moon. In your sign, though, the full moon impacts you in more sneaky, sinister ways. WTF? You'll probably have that shitty feeling that you're forgetting something or something just isn't quite right. You might be slightly more forgetful this week, so just like, double-check that you turned off your straightening iron when you leave the house for work. That weird agitation caused by the full moon will disappear by the start of next week. Whew!
Capricorn
You're kind of, like, the social queen of everything this week. Good for you, Capricorn betch. Your audience might be a little younger than you. Yes, you do have so much to teach and share with them about what makes for the best chaser and how to cure a hangover. Since the other signs are going all crazy with the full moon, they'll probably want to vent and bitch to you about other people. Don't get in trouble by playing the middle man or stirring the pot, you little pot-stirrer, you. Try to keep the peace until everyone's mood gets better by Sunday.

Aquarius
The Sun is still pretty fucking high in your chart so people are keeping their eyes on you. Don't worry—it's in a good way. Still, you'll feel pulled between daily demands of work/school and the fun shit you want to do. You might have to turn down an awesome invite this week so you can like, IDK, keep your job or not fail out of college or something. That totally sucks, but you should probs remember that you can't keep everyone happy.
Pisces
The full moon is making you clumsy AF. Maybe just pack an extra shirt with you to work when you inevitably spill your coffee or crack an ink pen all over yourself. Also, you're more likely to be distracted when it comes to transportation, so here's your friendly reminder to put your goddamned phone down when you're driving. Like, do you want to be a PSA? I didn't think so. Be careful when it comes to slips of the tongue, too. You're more likely to mouth off in the week ahead and get in trouble for it. Good news: Things get a lot better for you after Friday and you're in the clear by Sunday!