What His Room Decor Says About Him
I consider myself a realist. Therefore, I do not expect the room decor of a 20-year-old male to resemble that of an IKEA showroom. Most people, in fact, don't expect to be blown away by the interior decorating skills of a college boy, and would be really impressed if they even had a fitted sheet on their bed. What I'm trying to say is that the expectations are LOW.
That being said, whether heinous or slightly less heinous, a guy's room "decor" (and I use that term loosely) can reveal a lot about him and tell you the kind of f*ckboy you're dealing with. Without further ado, let's judge a book by its cover.
SAFTB Flag

It's only fair to begin with the most common f*ckboy room staple piece. This flag is like the male equivalent of having a tapestry from Urban Outfitters. The "Saturdays are for the Boys" (SAFTB) flag is the epitome of douchebaggery, especially if it ever gets brought out in public. If you're in college, you've definitely experienced the SAFTB flag f*ckboy and the type of sh*t he likes to pull. Drunk texting you annoying sh*t while you're out with your friends. Making you Uber to his house at 2am, only to pass out in a puddle of half-eaten pizza and his own vomit, leaving you outside shivering in your cop top. And, god forbid, actually muttering the words "Saturdays are for the boys". Basic decor. Basic f*ckboy. 
Records/Music Walls
The problem with this type of guy is that he thinks he's "edgy" and "different" when in reality he fails to notice that Frank Ocean and The Lumineers are not, in fact, underground artists. This f*ckboy will likely attempt to model his outfits after, like, Tyler the Creator, and he'll own more cross-body fanny packs than you do. He will pretend not to notice you whenever he has his AirPods in and will sh*t talk you for listening to Adele. You may have a few fun dates and convince yourself that you're ~branching out~ with both your taste in men and music, but before you know it you'll grow exhausted of his pretentious conversation topics, drop him, and start to crave trash pop music again. 
Beer Boxes
At least one wall in every f*ckboy's dorm/apartment/house is covered in boxes from whatever beer is the cheapest rack at the local liquor store. Unless he's in a frat, in which case, at least two walls will be plastered with beer boxes. Anyone with eyes can see this "decor" is just trash taped to a wall, but this f*ckboy sees this collection as a point of pride, and not an ode to all the empty calories he's consumed that semester (not to mention, all the brain cells killed).
This is the guy who thinks getting blackout drunk is a personality trait. He will always be found at the party next to the keg, being weirdly protective over it and criticizing everyone's pours. He'll sh*t on you for liking White Claw, but drink Natty Light like it's water. The one upside of this guy is that he's generally pretty fun to party with if you're both hammered… until he inevitably gets way too hammered. He's a great date for any events or mixers up until the point when he gets way too drunk, vomits in front of all your friends, and you're stuck apologizing for the drunken idiot you now have to force into a cab because he insists he's "fine". 
Excessive Sports Pennants/Posters
Though also incredibly basic, the excessive sports regalia f*ckboy is not to be confused with the SAFTB f*ckboy. This guy actually cares enough about a specific team to display a flag/logo/whatever in their room, whereas the SAFTB f*ckboy is just slapping the universal symbol for misogyny on their wall. The excessive sports paraphernalia is a dead giveaway that this is the kind of f*ckboy who peaked on his high school basketball team and will probably tell you stories about games and constantly claiming he "could've gone D1." Sure, Chad.

When it comes to a room drowning in fan gear, certain cities will spell doom for you. For example, if he is from Chicago or backs Chicago teams, be prepared to hear him whine about sports teams that consistently suck. This guy will probably have a minor gambling addiction and ignore your texts during football games while he loses a few hundred dollars. If he's from Boston, get ready for a giant superiority complex. 
"Witty" Political Posters
Political posters signal a f*ckboy who took a single political science class and suddenly thinks he's smarter than you. Picture Connor Roy from Succession. This guy will allllways have piping-hot "hot takes" that are really more half-baked than hot. He'll ask to not use a condom after saying he doesn't support Planned Parenthood, or refuse to pay for dates because "capitalism is a scam" or some sh*t, and he will generally talk to you like you're inferior. No matter what side of the aisle he finds himself on, you can bet that he will hang up a few political posters. But pay attention to the specifics, because those are the most revealing. For example, if he has a JFK poster, he's likely from the East Coast, and any money he's spent on you probably came right out of his parents' pockets. A Reagan/Bush '84 poster means he saw it on another guy's T-shirt once, and he only identifies as a conservative because his parents do. 
This obviously isn't a definitive list, and I'm not saying that there isn't still hope for these guys. But the sad reality is that most of us are dealing with some disturbing hodgepodge of all of the above f*ckboy traits. May we pray that one day these guys evolve and branch out to something a bit more civilized. Like a wall of LaCroix boxes or an Anthropologie candle.
Images:manny PANTOJA  / Unsplash; Giphy (2); @barstooluconn (Instagram: 1)
5 More Types Of F*ckboys You'll Meet In College
"I'm not shocked, just disappointed." – My dad, after I drove my car into the fridge in our garage. Also, me when I realized there were even more types of f*ckboys to write about. 
If you recall, a few months ago, I wrote an article about 6 types of f*ckboys you are likely to meet in college. Honestly, we should have known that my initial list was not comprehensive by any means. As dumb as most college-aged guys are, they're super innovative when it comes to things like making bongs out of random objects and screwing over women. And, like that one scientist said, species must change if they are going to adapt and survive. 
First things first, I'm going to refer to the original article a few times throughout this one. Think of this as a higher-level class and the original post like a prereq. If you haven't read it yet, you might want to go back and read it first.
You've dealt with the basic f*ckboys. Now it's time to educate yourself on the advanced level f*ckboys. 
The Wannabe F*ckboy
Definition: If a classic f*ckboy is the king, the wannabe f*ckboy is like the guy who plays the trumpet every time the king enters a room. He's a total bro, in the ironic sense of the word, and lives to impress his friends. For reasons that elude understanding, he genuinely wants to be a f*ckboy, but he just doesn't have it in him.
AKA: "Brad's Wingman," "The Funny Friend," or, "The Less Hot One." 
Where to find them: Hyping Brad up for beer pong and awkwardly standing near his friends…poor guy. 
How to spot them: His outfits are either a little dorkier than a typical f*ckboy's or make him look like he's dressing up as a douchebag for Halloween. He wears shorts in the winter and loooves his Miami Heat LeBron Jersey, even though he isn't from Miami, and LeBron plays for the Lakers now. 
 You know he's a Wanna-Be F*ckboy if:
-He's always forced to be the wingman. And I mean always.
-He tells you, mid-hookup, that he's, "kind of a f*ckboy so you shouldn't get attached." As if you were planning on it. Like, okay, Jordan, thanks.
-Despite telling you not to get attached, after you hook up, he becomes super obsessed with you and texts you all the time.
-He tries really hard to be funny because it's usually the only way he gets attention.
-He introduces himself by his last name or a nickname he came up with that no one else uses. 
How to deal with them: Like a classic f*ckboy, you know what you're getting into with this one. Unlike a classic f*ckboy, you might actually enjoy being around him when he isn't trying to seem like an asshole. But don't forget, him making you laugh a few times behind closed doors doesn't make him any less likely to stop trying to get his friends to think he's hot sh*t. Usually that means making gross comments about women and actively trying to hook up with other girls in public. 
A wannabe f*ckboy will try to justify his behavior with the fact that he's still messed up from when his eighth-grade girlfriend was in love with a high schooler. Maybe one day he'll go to therapy and sort out why he feels the need to seek out Brad's approval, but until then, he's not worth your time. 
The Sugar Daddy In Training
Definition: Kind of like a finance bro, yet somehow dumber. He likes preppy clothes, has good taste in restaurants, is incredibly out of touch for a 21-year-old, and has no problem swiping his daddy's credit card. 
Where to find them: They're probably in the business school and are likely in a frat (even though they're too snobby to drink Natty Light). They like to go to bougie restaurants on the weekend as their version of a pregame.
How to spot them: A sugar daddy in training will be wearing dark-wash jeans, an expensive watch, and a name-brand shirt. Bonus points if he has an Off White or Gucci belt! These guys are often overly nice but have a bit of a creepy vibe as a result of their low-key sugar daddy energy. 
You'll know you're involved with one if: 
-You're not even dating, but he takes you to really nice restaurants and offers to pay for the full meal.
-You say no to plans because you have to study, and he brings up that he's paying as if that will make your exam not matter. But like… is he wrong?
-He orders absurd drinks at your sh*tty college bar and requests top-shelf alcohol. In reality, he can't tell the difference between Patron and Jose Cuervo.
-He'll always pay for your drinks, which is kind of cute. But he acts like it's his own money (it's not) and like you owe him something in return. You literally never ever ever ever owe a boy for drinks or anything else!!
How to deal with them: A sugar daddy in training might be fun. They usually have some personality and honestly, as a broke college student, a free meal might be hard to pass up. However, getting involved with these guys can get pretty icky pretty fast. If you do choose to hook up with these guys, more power to you, but the minute he starts treating you like you owe him sh*t or using a date to pressure you into anything, walk tf away. 
The One Who Just Broke Up With His Long-Term Girlfriend
Definition: After a two-year relationship, homeboy is single and not-so-ready to mingle. The types to be in these long-term relationships when they're super young tend to be serial daters. However, the trauma of a breakup (which was probably not his idea) makes him lose all sense of self.  
Where to find them: Blacking out EVERYWHERE. At a bar. In a frat house. During a tailgate. On a Tuesday afternoon. It's like Green Eggs and Ham, but if it were about Natty Light and taking shots. 
How to spot them: Well ladies, sad to say, but these guys often dress in civilian clothing, which makes it hard to tell whether or not he'll ruin your life. He's going to be acting like a 15-year-old boy who was put in charge of grocery shopping: all impulse control, no rationality. 
Here's how you can tell when a breakup is about to turn a boy into a total douche:
-He hooks up with any girl with a pulse, just because he can.
-He talks about how great "freedom" is. A lot.
-Because he's a "relationship guy," he ends up getting into a long-term thing with, like, the fifth girl he hooks up with post-breakup.
-He calls his ex "crazy," but still talks about her allll the time.
-He likes to remind you he just got out of a long-term relationship and isn't looking for anything serious. This likely happens right after he asks you to sleep over for the third time that week. 
How to deal with them: Repeat after me: you are not his therapist! He's not looking for his next girlfriend, he's looking for some form of stability as he attempts to get over his last relationship. I'm sorry to break it to you, but you're probably not the only life raft he's grabbing on to, if you know what I mean. If you have any expectations from him beyond a rebound hookup, you're playing yourself. 
 The One With Super Close (Girl) Friends
View this post on Instagram
Definition: If a guy is spending all of his time with a girl and claiming they're "just friends," it might be true, but he could also be full of sh*t. There's nothing inherently wrong with having friends of the opposite sex, however, more often than not, at least one of them has some not-so-platonic feelings. 
To get this out of the way: "Babe, you don't need to worry about her, seriously she's just a friend," is only okay when I say it, k?
Where to find them: At every sorority event as someone else's date, surrounded by girls at the bar, helping his 'friend' do random sh*t throughout the day.
How to spot them: He dresses exactly how every girl wants a guy to dress, and that's because his girlfriends are there to pick out his outfits. This guy is charismatic and good with girls, but it's only because he has a whole squad of (gorgeous) girl friends always by his side. 
He might be in love with one of his friends, or vice versa, if:  
-He gets really jealous when any guy talks to one of his girl friends.
-There's a weirdly sexual/romantic part about one of his "friends" in every story he tells.
-He has blatantly admitted to hooking up with one of his "good friends" in the past, but now "she's just a friend."
-If you do ask about any of the girls, he gets really defensive and kind of gaslights you into thinking you're crazy for being a little jealous.
-His girl friends are not fans of yours and have made that extremely clear to either him or you.
-His friends are the type of girls who hang out with guys "because there's less drama." *Barf.* 
How to deal with them: First of all, never give him an ultimatum unless you're really ready to walk away from him, because 99 times out of 100, he will pick his so-called friend over you. The best way to figure out what the deal between him and his alleged BFF is would be to try (in a way that isn't overly crazy) to become friendly with her. You'll be able to tell if either of them gets uncomfortable. If it comes to a point where you are in a real relationship, and he always picks her over you, walk away. 
 The One Who Glowed Up
Definition: Maybe he lost a ton of weight, got a good haircut, or finally started taking Accutane. But, overnight, the sweet, ugly-ish guy you used to flirt with for notes in Intro to Econ started looking really f*cking good. You and your friend walked past him this semester, and you had to ask if that was actually Adam. It was, and at some point recently, he went through a hugeeee transformation. 
Where to find them: These guys typically can be found near a bar, or at a frat party, they're always seeking out places they can find girls, just to show off their new looks. 
How to spot them: Guys who just got hot can occasionally be hard to tell apart from classic f*ckboys. At a darty (or anywhere where it is semi-socially acceptable), they'll be shirtless. If they aren't, they're wearing something that really screams for attention. After all, why work would they work that hard to get hot if girls still won't give a sh*t about them?  
You can tell he is very aware of his new good looks if: 
-He goes from being almost like a puppy dog in your presence to acting like he thinks he's too cool for you.
-He always blows you off for gym sessions.
-If he gets caught flirting (or, worst-case scenario, hooking up) with someone else, he tries to excuse it by blaming his actions on his new self-confidence.
-He's like a vegan now or on some equally as obnoxious diet to keep up his new look. 
How to deal with them: I would say he needs a significant blow to his ego, but it seems just mean to take something away that he worked so hard for. If you can find a way to subtly let him know that he's not the greatest thing to grace this planet, let me know, because I haven't really figured out how to do that without being a massive b*tch. 
Listen, as someone who has fallen victim to many a f*ckboy in the last 2.5 years, I don't suggest avoiding them altogether. Not only is it pretty much impossible, but I actually find f*ckboys totally fascinating. You can learn a lot from getting involved with a f*ckboy, that's what college is about after all, learning. However, to prevent emotional fallout, you must know how to deal with them and put them in their place. 
If you have more f*ckboy stories to share (whether or not they relate to these categories), write-in to the @offcampus insta stories or email them to [email protected]. 
Images: Eliott Reyna / Unsplash; offcampus / Instagram; Giphy
Is Justin Bieber Still A Fuckboy? An Investigation
Today is Justin Bieber's birthday, and birthdays are a perfect time for reflection. Justin is 24 now, but has he really grown up at all? It's a perfect time to look back on the past year in Justin's life, and ask the all-important question: is Justin Bieber a fuckboy? Obviously he was in the past, but does time really heal all wounds? Let's see.
Justin didn't put out new music of his own in the last year, but he was featured in a few big songs, most notably "Despacito." Justin sings in Spanish on the song, but we were unsurprised to learn that he didn't really know the words at all. Lots of people took offense at Justin supposedly mocking Hispanic culture, which is definitely something a fuckboy would do. We're just getting started, and already it's not looking good for Justin.
Fuckboy Points: +1
Last summer was a weird one for Justin Bieber. He was still on his Purpose World Tour, but he announced in July that he was canceling the rest of the tour dates due to mysterious "unforeseen circumstances." His manager posted on Instagram saying that the dates were canceled to protect Justin's "soul and well-being" and John Mayer also came to his defense. As much as it sucks for the fans, mental health is incredibly important, and we don't know all the details of what Justin was going through. Unfortunate, but not a fuckboy move.
Fuckboy Points: -1

Soon after canceling the tour, Justin found comfort in the form of the Lord Jesus Christ. Lol same. He started spending a lot of time with his creepy hipster Pastor Carl Lentz, and he also got a cross tattoo on his fucking face. There were even rumors that Justin and Pastor Carl were ~romantically involved~ but I guess it just wasn't what the Lord intended. So is Justin a fuckboy for Christ? Through God, all things are possible.
Fuckboy Points: +1

All of this other stuff is great, but clearly the most important thing that happened to Justin Bieber this year was his much-publicized reunion with Selena Gomez. Selena dumped The Weeknd sometime back in October, and within days had apparently rekindled her flame with Justin. They started going to church together (so pure!), which was just what they needed to go back to the way things were.
Fuckboy Points: 0 (Getting back with your ex while she's on the rebound is undoubtedly a fuckboy move, but Church seems (dare I say) wholesome, so they cancel each other out.

But Selena's mom wasn't having it. Mama Mandy didn't invite Justin to the Gomez family Christmas in Texas, and she was reportedly even hospitalized over the stress of her daughter getting back with him. While all of this is evidence that Selena's mom is a huge fucking drama queen, does it mean that Justin is also a fuckboy? Yes. Yes it does.
Fuckboy Points: +1
So, is Justin Bieber a fuckboy? For those of you with basic arithmetic skills, you'll notice our final fuckboy points count is at two, which is more than zero, which points to fuckboy status. I have nothing personal against Justin (slide into my DMs anytime), but if your girlfriend's mom is so scarred from the relationship that she's going to the hospital, you probably did something wrong. In the past five years, Justin has given us plenty of evidence that he's a major fuckboy, and people don't change overnight. He may have a beautiful, tatted body and the voice of an angel, but don't be fooled. Justin Bieber is still a fuckboy, sorry 'bout it.
Images: Giphy (3); Justin Bieber / Instagram
How Hinge Helped Me Get A Fuckboy To Apologize For Screwing Me Over
A few things happen as one glides gracefully (or, in my case, not at all gracefully) through her twenties: you find out you can no longer drink a full bottle of tequila without ending up in a body bag; you realize Forever 21 bodycon dresses are flattering on exactly no one, and, my personal favorite, you just stop giving a fuck about what people think. And by "people," I mean every fuckboy who's told you, at 9:23pm on a Friday, to meet him at a just-above-shitty bar, where he'll proceed to "generously" ply you with vodka soda after vodka soda, after which he'll order an Uber and escort you back to his kingdom…aka, the crappy fourth floor walk-up he shares with two guys from his college lacrosse team.
What. A. Gentleman.
In my Oprah-esque quest for basic bitch brand spiritual enlightenment, I recently decided to make some changes. In addition to switching from 12 iced coffees and a cheese stick per day to one kombucha and an organic cheese stick per day (#mybodyisatemple), I committed to living out the one piece of advice even Buddha did not think of: "You teach people how to treat you." (Thanks for that, Dr. Phil.)
The universe must have been listening, because this email landed in my inbox last week:

First, why do I pay $600 a month for therapy? I obviously just need a Hinge subscription. Or a job there. These people understand how to practice self-care as it relates to mending my cold, dead heart.
Second, which prince in my Rolodex of not-so-charming suitors should receive this box? While the old me would never dream of calling out a fuckboy's fucked-up set of behaviors (no good text is ever accompanied with a wink face emoji, girls), I was about up to here *points to the top of the Empire State Building* with these dudes getting away with murder.
So I entered my credit card information, hit "order," and had it sent to the most recent offender: a lacrosse-playing, vodka soda slinging, finance working "good guy" who had, two months earlier, spent an entire evening professing his "love" for me. And not just any old love…a burning, unrequited love that had apparently been "eating him up inside" for the better part of five years.

PRO TIP: Don't believe any guy if he makes a speech like this at 4am on the street corner adjacent to your apartment.
Because I refuse to accept I'm not Cameron Diaz in The Holiday, I believed him.
To make a long story short, our "romance" fizzled approximately three weeks later when I explained I needed some level of commitment from him beyond "I'll text you this weekend." This didn't seem like a tall task considering he was "in love with me" from afar for five years, but I have a real talent for underestimating the power of someone who played a rich person sport at a NESCAC school.
Back to the Fuckboy Kit—that week, I kept an eagle eye on the package tracking. When it arrived at his doorstep (probably along with a Bonobos delivery, tbh), I imagined several scenarios playing out: either I would receive a condescending text calling me "nuts," or I would hear nothing. Which would obviously be worse, because I require constant attention.

Approximately eight hours after the package arrived at Mr. Wonderful's den of fuckery, my phone rang.
No, you are not reading a piece of fiction. My fuckboy actually picked up the phone to share a reaction beyond "haha."
And would you believe the next part? He apologized for being a grade-A, immature douche canoe.
"I guess I kinda freaked out," he said. And then, in the least surprising statement of 2017, he admitted the following: "I've definitely avoided commitment of any sort. This was a pretty funny way to call me out. Sorry for being a massive dick."
If you believe in fairy tales, we're going to dinner next week. Can't wait to tell this story at our wedding, where he will most definitely be wearing the "Husband Material" hat.
What His Choice Of First Date Activity Says About The Kind Of Fuckboy He Is
It's 2017, and we live in a relentless era of fuckboys. Thanks to a society that lets men feel like they rule the world (Google: The Patriarchy), guys generally suck. Dating is a minefield of trying to avoid the worst of them, and this has all been put on steroids by the prevalence of social media. Now, there are entire websites dedicated to the worst in fuckboy pre-date behavior (@byefelipe), but what about when an IRL meet up is already scheduled? It's important to keep your guard up from the first moment, and analyzing his first date choice is a crucial part of this. Like, don't assume everything is all good just because he didn't send you an unsolicited photo of his erect penis. That is not the standard of good behavior we want to promote. It's not even the bare minimum. It's like always shitting in a toilet, as opposed to a hole you dig in the ground—just expected as a productive member of society. Here's how you can tell what kind of fuckboy you have on your hands based off that very first date.
Fancy Cocktails: The Wall Street Fuckboy
He's got a great job, so you might want to keep him around for a while. Just beware that along with the job, he probably also two other girlfriends who won't be afraid to get territorial. Conversely, he'll def get jealous and think you're "flirting with the waiter" wherever you go because he figures you're always on the prowl for a hookup, just like he is. Get him to buy you some nice shit, but don't get too involved, because he knows how to play the game just as well as you and def has one of those rich guy inferiority complexes you read about in Gossip Girl.

Tailgate/Sporting Event: The Frat Fuckboy
No matter his age, he will show up wearing a frocket tee or a polo, and you will hate every minute of it. Quit acting like a chill girl and demand better for yourself. Sorry fellas, but if we have to drink out of a fucking red solo cup on a first date, that's going to be the last date. Ever. Dating is cancelled. And unless we're sitting courtside at an NBA game, we don't want to watch sports with you.

Bowling Alley: The Fuckboy Who Lives At Home
If your Uber pulls up at a fucking bowling alley, run like the last Lululemon store in the world is having a clearance sale. He absolutely still lives with his parents, maybe even by choice, which makes it even weirder. As a semi-functioning adult with your life semi-together, you have absolutely no time for date ideas that are just repurposed from the birthday parties you attended in second grade. (Also includes: mini golf, ceramics painting, etc.) Also, he's probably sober, and not for a good reason like, "suffering from alcoholism," but for a stupid reason like "I wouldn't want to disappoint my mom."

Live Music Club: The Hipster Fuckboy
He might not seem intimidating at first, but the hipster fuckboy will constantly judge you for not knowing about rando "jam bands" and not being a vegan. Sorry dudes, but we'd rather eat meat and dairy than hang around to "hear music" until 3am. You guys will barely be able to talk at all because of all the noise pollution around you, and that's probably a good thing because this fuckboy has very little to offer outside a good IPA recommendation.

Casual Hangout: The Fuckbuddy Fuckboy
If you are going to his house for the "first date," then call Ashton Kutcher because you've been punk'd. This is not a date, it's a glorified booty call that he felt too awkward to be honest about. Even if he seems cool, he's obviously not interested in anything serious. That's not necessarily a problem, but don't lie to yourself. Being delusional went out of style in like, 2013.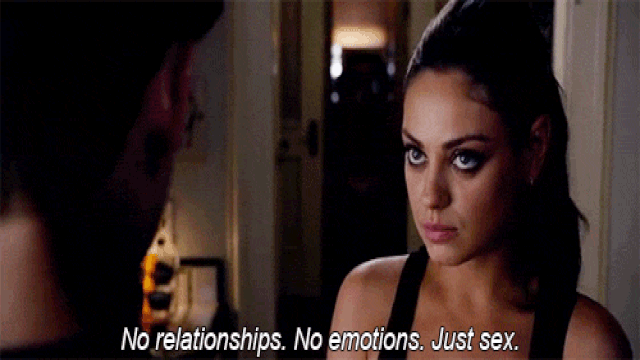 Dive Bar: The Has-Been Fuckboy
This man may be 24-30 years old, but mentally he's still stuck in college. He could clearly afford to take you someplace nice (or at least someplace without sports memorabilia on the walls), but instead he chose this. He probably still drinks shitty beer because it makes him feel young. You know what your future will look like, and this is not it.

The Movies: The Antisocial Fuckboy
We like going to the movies as much as the next person, but why pay $11 to not talk to someone for two hours when you could just stay in bed and do a face mask? You deserve a man who can hold a decent conversation, so seeing a movie before the third date is a major red flag.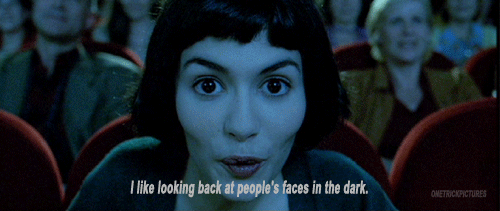 Coffee: The Cheap Fuckboy
If a guy suggests coffee as a first date, just cancel immediately. Is this dude Mr. Krabs? The difference between a cup of coffee and a beer is like, $4. This guy thinks he's being casual by setting up a coffee date, when it's obvious he just doesn't want to "invest" in you so early on by buying you a cocktail like a goddamn adult. If you go out with this fuckboy and don't put out or agree to a second date, he'll probably send you a formal invoice for the vodka soda he bought you. Sure, it will be fun to roast him in your group chat, but it's going to come at a price. Literally. Not to mention, anyone who drinks coffee after like, 5pm is a psycho. You don't have to date the poor; you can just donate to Unicef or something.

Nice Restaurant: The Too-Good-To-Be-True Fuckboy
You know what they say: if something seems too good to be true, it usually is. But you can at least let it buy you dinner first before you find out? If a man offers to take you to a restaurant with 3 or more dollar signs on Yelp, make sure you show up with a pointed list of questions designed to show his flaws. Whether it's chronic bad breath or he's got bodies hidden in his freezer, you need to get to the bottom of these things.

What kind of fuckboy should you date based on your horoscope? Find out here!
15 Signs You're Dating A Fuckboy
Fuckboys are not always easy to spot in the wild, given their highly adaptive nature and ability to blend in. Any betch that's been through the Amazon jungle of dating knows that meeting a fuckboy now is like finding a Rattata in the original Gameboy Pokemon—it's common AF but you always hope it's something better. The key to getting rid of the fuckboys in your life is to know how to identify early signs of fuckboyism before you get too attached. Here are some telltale signs the guy you're dating is a fuckboy you should def ditch.
1. He asks you to hang out but doesn't text you to follow up, and when you ask if you're still on he's just like, "sure where should I meet you".

2. He says things like, "we should hang" but never initiates an actual date.
3. He says things like, "let me know when you're free" rather than proposing an actual time and place.

4. When you ask him if he's seeing anyone else, he avoids answering and says something like, "you don't have to worry about that"
5. He uses phrases like, "keep me posted" and, "let's stay in touch" when you invite him to come out instead of just giving you a straight answer.

6. His friends don't seem to know who you are, which means chances are slim he's raving about you to them.
7. Or his friends all know who you are but act like they know something you don't because they do: They know he's seeing other people.

8. He'll disappear for days without you hearing from him, and when he finally resurfaces he offers no explanation, like it's perfectly normal.
9. When you ask him what's up, he over-explains why he's been so busy and offers specific details like, "hey! just been super busy with this work presentation and my cousin's in town and also my dog is sick so I haven't been sleeping what's up with you?" which really translates to, "please don't ask me to hang out."

10. When other guys flirt with you in front of him he seems totally unfazed, not in a chill, do-whatever-you-want-because-I'm-a-feminist way, but in the honestly-could-not-care-less-about-you way.
11. When you run into other girls when you're out, he definitely doesn't introduce you as his girlfriend, and sometimes doesn't introduce you at all.

12. He's always texting other people when you're together, and they're def not all bros.
13. He shadily will not respond to you during prime date hours of 7-11pm, because he's obvs on other dates.

14. His friends avoid direct eye contact with you when there's other girls flirting with him, and more than likely some of them are also hooking up with him.
15. He's never initiated taking a picture with you, and he's never posted one of you guys hanging out on his social media.

If you spot, like, more than three of these behaviors, it's time to reevaluate your life and your choices (not to mention your relationship). For more dating advice, buy our new book, I Had A Nice Time And Other Lies, and stop falling for fuckboys.
Images: Elsa Donald on Unsplash; Giphy (18)
Which Fuckboy You Should Date Based On Your Horoscope
As modern women, we are all doomed to hit it with a fuckboy at least once in our lives, if we want to maintain the steady stream of sexual attention TV and movies say we should be receiving at all times. But which type of fuckboy is the best for you? Well what better way to find that out than to base it on the approximate locations of the planets when you were born? Honestly, seems like a much more accurate system than basing it on the two best photos of someone that may or may not be from 15 pounds ago and a bio that their best girl friend wrote that is almost 100% lies.
ARIES: THE EMOTIONAL FUCKBOY
Aries betches are all drama, so they're going to want a fuckboy who can keep up. What's the point of having a drunken screaming match in the middle of an Arby's if the guy you're yelling at isn't even going to throw fries at the cashier? Aries enjoy bringing excitement into others' lives, and what could be more exciting than showing up at someone's window with gasoline and a lit match demanding to know if he's sleeping with other people? Your friends will absolutely hate this guy and dedicate entire groupchats to how to get him out of your friend group, but they shouldn't worry. You will eventually get bored of this fuckboy and impulsively block him on all socials so that you can start the process all over again with one of his closest friends.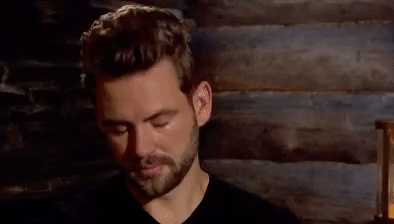 TAURUS: THE WEIRDLY OLD FUCKBOY
Taurus betches are down to earth and don't like inviting instability into their lives. For this reason, they're going to need a fuckboy who is a little bit more of a fuckman if they want their relationship to work. Sure, his hair may be receding and there's gray in his beard, but he also has a savings account with over $5 in it and a real apartment that he like, owns. Tauruses are also notoriously bad at breakups, which is why it might be better for you to find someone who is more likely to die before that happens. Don't make the mistake of thinking this guy wants a real relationship, though. He may be old enough to be your dad, but that doesn't mean he actually wants to be a dad. You know?

GEMINI: THE FOREIGN FUCKBOY
Gemini betches are unpredictable and need constant excitement to avoid being bored, which is why the best fuckboy for a Gemini is one that fully does not even go here. This fuckboy can slip in and out of your life without doing something annoying like becoming friends with your friends or "wanting to know what you're up to." Hooking up with this fuckboy is always exciting because you know your time is limited, and his accent is so thick you're not 100% sure what he's saying most of the time. If one of you does make the mistake of catching feelings, all you have to do is say Trump won't let you leave the country and stop answering his texts. Ghost this bro with impunity knowing there's almost 0 chance you'll awkwardly run into each other at your local bar.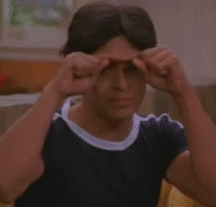 CANCER: THE MAN-BOY FUCKBOY
Cancer is the mommy of the zodiac, meaning a Cancer betch is going to want a fuckboy that she can take care of—aka "tell what to do." The best fuckboy hookup for you will be one where you somehow end up staying all day and cleaning his apartment after. For whatever reason, you want a man who needs help setting up his own email account. Luckily, thanks to Judd Apatow & Co., the man-boy thing is very popular amongst men these days so you should have no problem finding one of your very own. Seriously. Just go to like, any bar with a $5 beer/shot special and you'll be picking his ass up from soccer practice in no time.

LEO: THE AGGRESSIVELY HONEST FUCKBOY
As a Leo betch, you are proud AF and have no time for people who want to fuck with you. That's why the fuckboy in your life needs to be the rare kind that are aggressively honest about everything. Like, the type of dude who will stop you mid-bone to tell you he'd prefer to have your pelvis at a 45 degree angle. Coded messages and random 3am sad face emojis are not going to work for you. You'd rather have a guy whose dating profile says "My girlfriend doesn't know I'm on this site" than some d-bag who waits three dates to tell you he's actually in an "open relationship" by which he means "My girlfriend doesn't know I'm on this site." Honesty you can work with. Bullshit mind games you cannot.

VIRGO: THE FUCKBOY FROM CLASS
Virgo betches are highly intellectual, meaning that you're going to want a fuckboy who can stimulate both your body and your mind. That's why when a scruffy looking semi-hipster from your Politics of Developing Nations class slides into your DMs, you won't hate it. The two of you can be boning one minute, then discussing your professor's latest lecture series the next. He might even be down to Netflix binge all the fucked up documentaries you usually save for private time. Just don't be surprised if he starts asking to copy your notes, and def don't expect this guy to stick around into next semester, no matter how good your thesis is.

LIBRA: THE RICH FUCKBOY
Libra betches have expensive tastes, meaning that any fuckboy who even dreams of hitting it with a Libra better come correct with the budget to do so. If a guy wants the honor of sporadically answering your texts for a period of several months, then he needs to make sure that when he does finally decide to answer he's inviting you to dinner at the nicest restaurant in town. Any man who thinks he can bring you back to the shitty rowhouse and mattress on the floor that he shares with his 15 unemployed roommates and still get in your pants is fucking delusional. You'll be uber-blacking home before he can say "Sorry, we're out of toilet paper."

SCORPIO: THE HORNY AF FUCKBOY
Scorpio is the horniest of all signs, meaning that scorpio betches are going to need an equally horny fuckboy if the relationship is going to be even remotely rewarding. If he's not down to exchange nude snaps at work, he is not the fuckboy for you. You don't even really need to know this fuckboy's name, TBH. All you need to know is if he's up and has a semi-functional dick. The two of you will get exactly what you want out of this relationship, and part ways on good terms, until one of you has to inevitably call the other three years later to let them know they should probably get tested for HPV.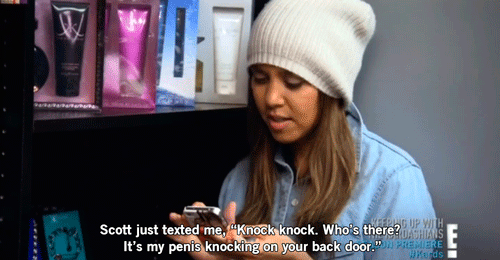 SAGITTARIUS: THE PARTYING FUCKBOY
Sagittarius betches are aggressively fun, so you're going to need a fuckboy who can keep up the pace. You don't need some lame-ass dude who is going to show up to the club and immediately start badgering you to go home and smoke weed. You need someone who is going to show up with a stolen bottle of Everclear and a friend who says he knows where you guys can "get a boat." Just please try to remember to tell your friends where you're going because you two might seriously end up dead in each other's company.

CAPRICORN: THE INSTA-FAMOUS FUCKBOY
Capricorns, like Slytherins, are very ambitious betches. That's why you're going to need a your man to have a certain amount of social credibility before you agree to be his fuckwoman. Anyone with less than two thousand followers on Twitter and Insta, with an average of 3 LPM (likes per minute) is not going to cut it. If you're going to be hanging out with some dude all night, you need to make sure that dude's Snap stories are being seen by DJ Khaled levels of people. Otherwise, it's just not worth it. This way you know that when you unfollow him, he'll definitely notice and be pissed off for weeks.

AQUARIUS: THE FRIEND/FUCKBOY
Aquarius betches DGAF what anybody thinks of them, which is why you are more than down to break the cardinal rule of not fucking your friends in favor of totally fucking all of your friends. You like to have deep connections and personal history with the people in your life, which is why the friend/fuckboy is perfect for you. The two of you can hop into bed together knowing the full catalogue of shitty things you've said about previous lovers, and when you're done you can just roll over and commence talking shit on The Dud or that kid you were friends with in high school who is like, super Christian now.

PISCES: THE REFORMED FUCKBOY
Dating a fuckboy is tricky for a Pisces betch because pisces, generally, are looking for a real commitment. That's why you're going to need to find yourself a fuckboy who has turned his back on his fuckboyish tendencies and is ready for a relationship that also exists outside the hours of midnight and 3am. Does he still wear a flat brim and pounds of body spray that somehow smells both good and bad? Sure. Is he going to freak out when, one week in, you casually bring up that your parents are in town? Nope. He's all about it. In fact, he has personalized gifts for each member of your family and already knows all their names from memorizing your social media profiles. Just don't expect him to be good at texting. No man is actually good at texting.

A Comprehensive Ranking Of The Biggest Fuckboys Of Bravo
It's no secret that we love to hate on Bravo. We talk about how miserable everyone on VPR is, and how fucking dumb and boring everyone on Southern Charm is, and yet, here we are, watching every trash heap Andy Cohen slings our way. Except Sweet Home Oklahoma. Even I'm not that loyal. And while most time the HBICs of Bravo get all the credit for keeping shit interesting, there are a handful of fuckboys that fucking suck, but like, are entertaining af to watch from a distance. So here you have it. A definitive ranking of Bravo's biggest fuckboys.
12. Peter Thomas
The RHOA star isn't the first piece of shit Bravo boy you think of, but he def deserves a spot on the list. When he was married to our girl Cynthia he admittedly went to the strip club like, every damn week. That's just gross. I get for bachelor parties and shit, but reel it in dude. You have a gorgeous queen of a wife at home and you'd rather be watching Cinnamon, who is probs no more than a solid 6, get dollar bills shoved in her ass? Smh.
11. The Jersey Joes
Joe Giudice and Joe Gorga get to share the #11 spot because, let's be honest, what's the fucking difference? They both are guido meatheads who pretend to do construction even though we all know they're in the mafia. We've seen The Godfather before. We know how this shit works. Joe Giudice is worse, I guess, because of the whole prison thing and he called his wife a cunt once. But then again, Joe Gorga flips his shit when Melissa doesn't have a sandwich and a blow job waiting for him upon his arrival, so like, it's a tossup.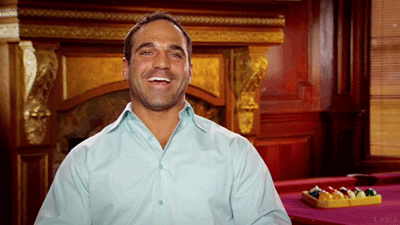 10. Tom D'Agostino
What kind of dumbass makes out with a rando at a place all you and your brand new fiancée's friends hang out? So you're a fuckboy and an idiot. I see. If cheating on Luann like, a day after getting engaged wasn't enough, he got with her while he was screwing her fellow RHONY castmate Sonja, while she and Lu fucking lived together. And further, he was also dating Ramona at the time. I mean, is there anyone in NYC you can sleep with who isn't a Housewife? There's gotta be a few.
9. Mario Singer
Mario flies under the radar as one of Bravo's prime fuckboys, but I'm here to call his shit out. He's your typical midlife crisis fuckboy who started up an affair with a chick like, 30 years younger than him and did it in his and his wife's own house. Fucking gross. After Ramona caught him, he pulled the whole back-and=forth on whether they could work it out, but ultimately ended up dating his mistress. GTFO.

8. Jason Hoppy
Ugh, Jason is the fucking worst. When Bethenny first started dating him, he was kinda cute in the whole "I don't mind having a strong woman and taking the back seat kind of way" but damn did that fade. As soon as they broke up, Jason actually became Satan and tried to take all Queen B's money, her apartment, and her daughter. Because of his petty, greedy ass, the divorce was dragged out over almost four fucking years. And even though shit's been settled, he's still being a fucking psychopath, allegedly stalking Bethenny and sending her threatening messages and shit. Jason would top the list except that his behavior goes way beyond garden-variety fuckboy shit and into scary af psycho-who-will-kill-you-and-wear-your-skin territory.
7. Slade Smiley
While Slade has recently been outdone, he's truly the OG Bravo fuckboy. With a name like Slade Smiley, it's practically destiny that this guy would turn out to be a douche. We first met him when he he was dating Jo, who he wanted to stay at home all the time and clean in a fucking French maid costume. K. Then he became fuck buddies with RHOC #2 Lauri. And now, he's shacking up with his third housewife, Gretchen. He's like the original West Coast version of Tom. He lands higher on the list because he's been accused of dipping out on child support and I don't have time for a fuckboy AND a deadbeat dad.

6. Brooks Ayers
I take back my previous statement about Jason. Brooks is the actual worst human on all of Bravo. And I don't say that lightly. He mooches off Vicki for her money, fucks 20-something-year-old porn stars when they're on a break (vom), and fucking FAKES CANCER to try to get people to like him. That would all be pretty par for the course if we were talking about an episode of MTV's Catfish, but you are a Real Husband, for fuck's sake. WTF is wrong with you? If that wasn't enough, he told Vicki's son-in-law that he should beat his wife aka Vicki's daughter to keep her in line. Brb taking off my earrings to go whoop some misogynist Mississippi ass.
5. Ben Robinson
Ben is a quintessential fuckboy because he tries to screw everything in sight and just treats women like shit in general. Not to mention, he calls everyone "baby" in an Austin Powers voice which honestly gives me nightmares to this day. If you're on a boat in the Caribbean or the Mediterranean, and you have a vagina (or any hole probs), Ben will try to fuck you. Idk the exact number of stews he's hooked up with, or at least tried to, over the years but I feel like it's a solid 75% at minimum. Plus, can we get him a Xanax? Anyone who has a literal mental break over the exact time breakfast is served—WHEN YOU ARE EMPLOYED AS THE GODDAMN CHEF OF THE BOAT—needs to build a very large bridge and get over themself.

4. Shep Rose
Shep is the kind of guy that makes you hate yourself because you know he's a fuckboy who's just trying to get laid by the entire town of Charleston, but you still fuck him anyway. He's funny, he's smart-ish and despite the whole "sex with anything that moves" thing, he actually doesn't treat women terribly unless you're expecting him to call you back. What a concept. But there I go again, making excuses as to why a legit fuckboy isn't as bad as other fuckboys. *Slaps self repeatedly until realization of making the same mistakes over and over again occurs* Okay, we're good. Shep is the most dangerous type of fuckboy because he's actually charming. Unlike Jax and James (we're getting there) you don't have to be a self-loathing human to fall for him—you just have to be a little drunk and having a fat day. DANGER.

3. Thomas Ravenel
Ah ha! Another terrible person. First things first, he managed to impregnate a gold digging 20-year-old not only once, but TWICE. That's borderline impressive and at that point you can't even blame Kathryn for gold digging when he made it so damn easy. Thomas is like, 60 and tells other 20-year-olds besides his baby mama to take their tops off and shit. He was arrested for doing coke back when he was holding some form of office. Tbh, the fact that South Carolinians elected him in the first place makes me think even less than them as a state than I did before, which is also impressive. He's the creepiest of creepy old dudes, like Jack Nicholson minus the cool Hollywood connections and Lakers tickets. His worst offense, however, is his desire to speak godawful French at random times every episode. Like STFU grandpa.
2. James Kennedy
The white Kanye West himself finds himself almost topping our list of Bravo fuckboys. Honestly, this list could be of every fuckboy on earth and DJ James Kennedy would no doubt still be top 10. James has the standard qualities of a classic fuckboy including having sex with tons of women, like pretty much every SURver at this point; cheating on his girlfriend; and bragging about his sex-capades to his friends—or in his case, the Bravo producers with a camera pointed at his face for side commentary. He calls women fat, spits on them when arguing, and is just and all in all asshole. Most of his fuckboyness (fuckboyery?) is directed at Kristen, so like, it's usually kinda funny though.

1. Jax Taylor
I know what you're thinking: "But James got in a physical fight with Kristen" and "he told Katie to work on her summer body." Here's the difference. James is 25. Jax is like 40, and he's still doing this shit. Sure, modern day Jax appears to be in a committed relationship with country bumpkin Brittany and like, he's not as terrible as he was. But let's go through his Bravo resume, shall we? 1) Pretty much everything that comes out of his fucking mouth regarding women. 2) He fucked—I'm sorry, "banged"—his best friend's girlfriend while he was sleeping in the other room. Please note: said girl is also his on-again-off-again girlfriend's best friend. And finally… 3) He got a porn star pregnant in Vegas and paid for her to have an abortion all while he was with Stassi. I mean, I didn't even know shit like this happened IRL other than on Jerry Springer. And there's more. I know there is, but my mind just blew itself when I typed that last one, so I think that's enough for today.

Congratulations, Jax. You are King of Fuckboys. As if any of us are surprised.