5 Little-Known Ways To Make Money And Get Free Sh*t In College
"Broke college student" is a stereotype for a reason. Many of us don't have jobs, or if we do, we're being paid minimum wage. Tuition, books, room and board, and everything else our parents we have to pay for are f*cking expensive. But there's good news, too. College students are the future. The tremendous power we hold can and should be exploited! Brands know this, and companies view universities as the perfect test market, a place of young tastemakers whose opinions matter. We are as relevant as we'll ever be in college, and it's up to us to take advantage of that. And that means finessing as much free sh*t as we possibly can before our powerful student status runs out. If you're wondering how your friend with under 1,000 followers is able to post #ad on her latest Instagram, or simply looking to save money, here are six ways to make money and get things for free in college. 
1. Become A Campus Brand Ambassador
The days of being an unrealistically hot Instagram model in order to be an ambassador are long behind us. Today, the standard for entry is lower—MUCH lower. Companies are on the quest of gaining brand awareness. They're increasingly willing to pay or give free sh*t to students to be campus representatives. Free bar tabs, merchandise, and even food can be major perks that come with being a rep. Your feed is probably sprinkled with subtle yellow Bumble hats, #Beanoutsider, and #Aeriereal captions. However you choose to embark on your ambassador career, make the most of it! Becoming an ambassador is as easy as sliding in a brand's DMs on Instagram or applying to be part of the ambassador directly through their website. 
2. Be A Notetaker

Are you literate? Do you attend classes? Do you have a laptop? If you answered yes to these three questions, which I sure hope you did, you're qualified to be a notetaker! By being a student notetaker, you can make hundreds of dollars for your class notes by the end of the semester. Make money for something you would be doing anyway! Whether it's through an academic center to help someone who is actually unable to take notes, or a dumb rich douche who doesn't show up to class—money is money! There are general platforms, like OneClass, that let you apply to online, or you can reach out to your campus's version of the Student Accessibility Services Department to see which classes are in need of notetakers. 
3. Join A Research Study
I'm not talking about a Stanford Prison-type experiment. You won't be locked up by some power-hungry fraternity dude or forced to do anything that requires crazy bodily commitment. I mean you can volunteer to be a test subject for various surveys and in-person studies on campus. Often times you can find out about these studies via flyers posted around campus hubs or by simply searching online for "research opportunities" at your university.
There are some really low-key research studies, and some are actually pretty fun. Payment for participation varies depending on the study and level of commitment. But honestly, any added value to your college bank account is worth it. For example, I made $300 just for talking about my feelings for two hours. It was like the therapist was paying ME for once. Win-win! 
4. Pocket Points
Sitting in class. Texting your ex retracting the drunken Snapchats you sent. Making eye contact with the professor every few minutes to make it seem like you're paying attention. Typical lecture behavior.

We've all done it, but if every few classes you feel guilty for having learned nothing, you're in luck. Pocket points is an app that gives you rewards for turning your phone off during class. You just have to open the app while you're on campus, then lock your phone. A few hours of actually paying attention and you can earn points. Points can be redeemed at a variety of local stores, restaurants, and even Lyft. What's better motivation than that?  
5. Student Discounts
Beyond a great education, the second most valuable thing your tuition gets you is a little plastic card, aka your student ID. Not only is your ID a lifeline to school, it also often gets you at least 10 percent off at salons, clothing stores, restaurants—you get my drift. You'll either have to flash the merchant your student ID, enter a student email, or login through UNiDAYS to get the deals. But seriously, a sh*t-ton of places offer student discounts, you just have to do a little digging to find them. Hoooowever, since you didn't read this whole thing to be shortchanged on intel, here's some places I know off-hand* that give student discounts:
Clothes: Madewell, J. Crew, Steve Madden, Urban Outfitters, Toms, H&M, ASOS
Workout: Corepower Yoga, SoulCycle 
Media: Wall Street Journal, New York Times
Tech: HBO, Apple Music, Spotify, Adobe Software, Amazon Prime
Transportation: Student Universe, Amtrak
Food: Dairy Queen, Arby's, Chipotle, Buffalo Wild Wings
*Sometimes, participation may vary by location, but I haven't had any problems with this list thus far!
As you can see, student status presents a multitude of opportunities for capitalization! Be creative, think outside the box, and reach out to random brands you love. Hell, maybe become an ~elusive~ female club promoter. Society values its ability to exploit youth and for the next four years, we're here to provide it.
Images: Joel Mott / Unsplash; Giphy (2)
9 Wedding Favors That Are Never Acceptable To Give Your Guests
Being invited to a wedding is like, usually super fun. There's free food, dancing, awkward family interactions, and a chance to dress up and try to steal attention from the bride celebrate the new couple. As a bride, wedding favors—if you're doing them—are important. It's the last little bit of the wedding someone will see/hold/eat, and getting the formula right will totally make or break your wedding (probably but not really). Don't think that giving out just anything is going to be appreciated and super okay and your guests will love it. In reality, your guests will be receiving these gifts after several hours at an open bar (if you don't have an open bar at your wedding, did you even get married?) and drunk people are the world's harshest critics. They are known to yell "Fuck this!" at nothing in particular and start crying because someone in their vicinity is "too ugly." Don't skimp on trying to impress them. They are quick to anger and will tweet their feelings. In our extensive binge drinking research this wedding season, we've discovered there are some very bad, awful, and shitty excuses for gifts that many people still consider acceptable. Don't make the same mistakes.
1. Monogrammed Anything
Nobody wants anything with your name, the groom's name, and the day of your wedding on it. Sorry, but no one is going to display that shit proudly in their home for years to come except maybe your grandmother and slightly offbeat friend. Also like, your initials are not my initials. A napkin with someone else's initials on it is quite literally useless to me.

2. Coasters
Does anyone even use coasters anymore? Except for your mother, who practically faints anytime a glass even threatens to sweat on her recently treated mahogany antique farm table, there's really no point to these. Take off extra points if the coaster is monogrammed, or displays the bride and groom's engagement photo. Do you really want me to put my can of rosé on your face, Karen!?!? I appreciate you trying to drag me into adulthood with your party favors, but no. Just no.

3. Paperweights
Well, if your guests work in wind tunnels, outdoors, and on top of mountains, I guess I'm wrong in saying these are useless. As it stands though, most of us sit in small, airless, and less-than-5mph wind zones while we work, so the idea of a paperweight is pretty fucking dumb. Next.

4. Pens
Omg I'll always remember your wedding with this pen reminding me of the date of your unending love! Every time I fill out a check for a couple pledging their undying eternal commitment I'll remember how much FUN I had at your super awesome wedding! Seriously though, way to give the one gift people are literally guaranteed to lose in the next week. The only way you could have done worse was if you'd given out tiny Bic lighters. You have failed.

5. Photos Of The Bride/Groom In Any Capacity
I love you. I love you so much I just spent a shitload of money on wedding attire and travel for your nuptials, but I don't love you enough to keep a small photo of you in my wallet, on my fridge, in my purse, on my keys, or on/near my person in any capacity ever. I have social media for when I miss your face, and I don't need a reminder that you took some engagement pics.

6. Wine Stoppers
Do you know how many open bottles of wine are in my home at any given time? Either six or zero (the limit does not exist) so giving me another wine stopper is really not necessary. I know you spent all of $0.30 and a tiny child in Vietnam crafted this heart-topped wine accessory with the utmost detail and love, but it really wasn't necessary. I'll use tin foil to cover my alcohol, which will be open and available for only 1-2 days before I drink it.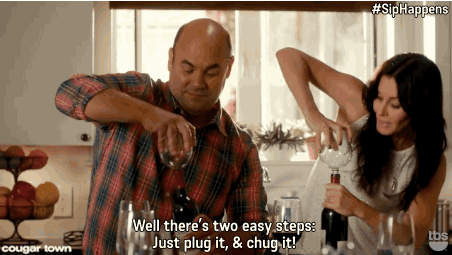 7. Keychains
Does anyone have keychains anymore? I saw an article on the dangers of heavy key chains on car keys and am now super fucking scared the weight of that last Paw Patrol accessory will be what it takes to rip off my key ring and leave me unable to stop my vehicle. Also, anyone can go to the dollar store and get a keychain. Don't offer these at your fucking wedding in any capacity.

8. Homemade CDs
I wouldn't have believed people did this if I didn't see it listed as a horrible favor on The Knot, Huffpost, and Reddit multiple times. WHAT'S WRONG WITH YOU? Why would anyone want a CD of the songs you played at your wedding or, even better, a mix of songs celebrating your love? I literally don't even have a CD player. You basically just handed me circular trash. Get this shit gone, immediately.

9. Jordon Almonds
Jordon almonds were cool back in the 1960s. There are people who still like them, and those people are your mom and her friends. That's fine, but please don't give these out as a favor. Sure, have a lil bowl full of them and some pouches for people to take. But if you're offering a real favor, this better not be it.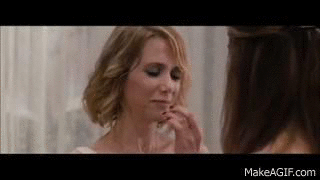 We're Giving Away A Free Trip To Mexico
As anyone who's anyone who follows our Instagram would know, The Betches went to the Hamptons this summer and shit was crazy. There was alcohol. There was drama. There was a crack themed pool party. Also, there was alcohol. Did I say alcohol? Idk. The author of this post may or may not have short-term memory loss from the aforementioned crack themed pool party. Suffice to say, we had a great time. Like, if you see someone out on the streets of NYC looking tan AF and living their best life, it's probably us. Being that we are like, such good friends, we're now extending the opportunity to have an insanely fun vacation to you and a friend. Yep, that's right. We're incredible. We're offering the chance to win an all-inclusive 4-day trip for two to the Unico 20.87 Hotel Riviera Maya in Tulum, Mexico. Yep. Just process that for a sec. Sounds pretty good, right? All you have to do is tag anything related to our Summer of Betches promotions and post it on Insta with #summerofbetches. It's literally that easy. Just make sure to invite your absolute craziest bestie, or just like, some dude with an iPhone 7 camera. Watch our video below and see just how lit a vacation can get.