A Decades-Old Pyramid Scheme Is Making A Comeback On Instagram
One thing I love about the 2000s is how every trend just gets regurgitated. Tie-dye from middle school? I never thought that would be popular again, but here we are and it's all the rage. Chokers had their moment in the early 2000s and again for the past few years. But not all reemerging trends are good ones—some should just stay buried. For example, I really never wanted to see low-rise jeans make a comeback. And another thing? Chain emails. Although in modern times, chain emails tend to be less of actual emails you forward on to everyone in your contact list, and more of random memes that circulate the internet that your parents and older relatives fall for (like that one that claims drinking water will kill coronavirus because… stomach acids kill the virus). Well, there's a new chain in town—and by "in town" I mean "circulating the internet", one that promises a return of $800, guaranteed, if you just "buy in" by sending $100 to a stranger via Cash App. That's right, folks, we've got a good old fashioned pyramid scheme mixed with a chain email on our hands. We love a good crossover episode. But before you fork over $100 of your stimulus check, let's think through why this "new" money-making scheme might be a bad investment.
Because I'm deeply fascinated by multilevel marketing and pyramid schemes (some people would call it "unhealthily obsessed"), I caught onto a sort of meme making its rounds on the internet, and therefore, within anti-MLM circles called the Cash App circle or Cash App wheel. It starts with a picture of a wheel that's divided into 15 different sections, each section assigned to a different person.

And then there are the instructions.

Okay, first of all, if you have to insist that the moneymaking initiative you're running is not a pyramid scheme, I feel like that's a pretty good indicator that it is, in fact, a pyramid scheme.
Second of all, while this seems simple to execute, I'd argue that it's far from easy. Have you ever tried to recruit two people to dinner plans, pre-quarantine? Not exactly easy to get people to commit, is it? And then you have to get a bunch of other randos who also need to buy in, all before the scheme collapses or gets shut down?
Now, I'm not a financial expert, nor do I work in the FBI fraud division (yet). But I can tel you that this Cash App scheme looks a lot like other pyramid schemes. Same premise, different shape.
In the late 1980s, something called the "Airplane game" started popping up around the country in places like Oklahoma, Miami, Tampa, Rochester, Los Angeles, and others. The idea was this: someone, who would be later referred to as the "pilot", would start the game. They would then recruit two people to pay into the game and become "co-pilots". A 1987 Associated Press article reported that the entry fee to become a co-pilot could go up to $1,000 or more, but was typically $100. Sound familiar yet?
The pilots would then recruit two players each, who would also pay the entry fee. Those four would become "flight attendants". The flight attendants would then—you're probably getting the hang of this now—recruit two passengers each. Here's how the pilot would get money, per AP: "When a plane is full – say, with 14 entries – the pilot has $1,400 and the pyramid splits in half, with the co-pilots becoming pilots, flight attendants becoming co-pilots, and passengers becoming flight attendants." The flight attendants would then have to recruit new passengers, who would pay the $100 entry fee, so "the pyramid continues splitting and growing."
Or, if you need a visual interpretation:

In 1987, the Associated Press called the airplane game "the newest twist on the age-old illegal pyramid scheme." It led to at least 17 arrests in New York and four in Los Angeles. In other words, it was not legal.
But 1987 is practically ancient history, believers might say. And plus, this is a circle, not an airplane. Totally different shape, totally not a scheme. And to you, I see your argument and raise you: one Blessings Loom. The Blessings Loom is basically the exact same scheme as the airplane scheme, and it's existed since at least 2016. It's also been referred to as a Christmas Wheel, Snowflake Blessing, or Infinity Loom, and guys, it's the exact same sh*t as this Cash App circle. According to a 2016 Consumer Affairs article, "Facebook users must deposit at least $100 into a PayPal or Whatsapp account. They're promised an $800 payout if they can recruit two other people to do the same." I would take this time to facetiously ask you if that sounded familiar, but I'm not going to insult your intelligence, because they are exactly the f*cking same. This is a half-hearted rebrand of the same scheme.
Even back in 2016, the Mississippi Attorney General at the time called it a "pyramid scheme", and the FTC called it a Ponzi scheme. Whatever type of scheme you prefer to classify it as, promoters can face fines or even jail time, depending on the state, and it can also lead to your Facebook or Instagram account getting shut down, since it violates the Facebook terms of service.
And remember how I said I'm not a financial expert? That's still true, so I spoke to a Bank of America expert who warns, "The risk of falling victim to a fraudulent money scheme can increase during financially stressful times, as scammers aim to take advantage of vulnerable people and uncertain situations." While it may sound tempting, Bank of America advises, "Never send money or give out personal information to an unknown recipient, especially in response to an unexpected request, and don't pay upfront for a promised return." Don't deposit a check into your account so you can wire someone back a couple hundred dollars, don't pay some person in your DMs $100 with the hopes of eventually getting $800—just don't do it, ok?
The Bank of America expert emphasizes, "When it comes to personal finance—especially at an uncertain time like this—focus on tried-and-true tactics. Keep your budget updated, track your spending closely and remember: if it seems too good to be true, it probably is."
So, listen. The next time a girl who bullied you in high school tries to slide in your DMs to sell you on a pyramid scheme, just say no. You won't get your money back, you could end up in jail (jail, Ron, jail)—even though that seems kind of unlikely given the times, but whatever—and you could lose your Facebook or Instagram account. And worst of all? You'll look like an idiot, and I can guarantee that whatever number of people you manage to recruit, double that number will be talking sh*t about you for falling for this scheme.
Images: Giphy; cashappcircle_1 / Instagram
Theranos Scammer Elizabeth Holmes May Have Secretly Gotten Married
Elizabeth Holmes is many things: a Stanford dropout. A founder of a company that was, at one time, worth $9 billion. An alleged fraudster. And now… a wife? Perhaps, if a recent report in Page Six is to be believed. Though Holmes is currently awaiting trial for wire fraud, due to the fact that her blood testing company, Theranos, could not perform nearly any of the tests it claimed to the public and investors to be able to do, she is still living a pretty luxurious life in San Francisco. (This is white privilege.) Redditors claimed she is out and about, taking her fake wolf-dog, Balto, out to dog parks. She is currently living in a high-end apartment. And, to top it all off, she was noticeably engaged to hotel heir Billy Evans—but now they might be secretly married. Why is it that scammer Billy McFarland has a girlfriend, murder-commissioner Gypsy Rose Blanchard is engaged, and fraudster Elizabeth Holmes is married, and yet I have not committed a high-profile felony, and I can't even get out of the f*cking booty call zone???
Perhaps that is precisely the problem. If you'll excuse me, I need to go make a hit list of everyone who has ever wronged me and devise no less than six fake companies.
Just kidding, I won't do that (right now). But is Elizabeth Holmes really married? It's possible, but so far neither she nor fiancé Billy have confirmed anything. The news comes from a live recording of Bitch Sesh, a Real Housewives podcast. Apparently, the Bitch Sesh event had an open mic where people could come up and share gossip *jots down notes for my next work happy hour gathering*. A friend of Billy's got up and said that he and Elizabeth are already married.
The girl who shared this tea claims to have had Friendsgiving at Billy's apartment with Elizabeth also in attendance. Another audience member told Page Six, "She was sharing details like the fact they have a stripper pole in their apartment. The room audibly gasped, and this girl got a standing ovation. And a shirt!"
A free shirt for selling out your famous friends? Sign me the f*ck up. Just kidding, I don't have any famous friends! Damn, now I need to go make some so I can share their secrets in exchange for clothing.
Anyway! Holmes and Evans reportedly met at a party in 2017, and it's unclear why Evans would choose to shack up with someone who is currently facing wire fraud charges (maybe he, heir to the Evans Hotel Group, thought to himself one day, "hmmm, I have too much family money to blow—maybe I should get in a relationship with someone who can help me take care of that problem"). Not surprisingly, Evans' family is reportedly not pleased about the engagement.
For everyone asking about Holmes's social media. It's private. But here are a few screenshots of her and her fiancé we found online. (I personally find it crazy that she's being charged with 11 felony counts, thousands of people's lives were harmed, and she's as happy as can be.) pic.twitter.com/6nYfjltLt4

— Nick Bilton (@nickbilton) February 21, 2019

"His family is like, 'What the f–k are you doing?' It's like he's been brainwashed," a source told the New York Post. Still, Evans reportedly insists that the media "has it wrong" about Holmes (and I guess, by extension, the criminal justice system does too). But just like when your mom and dad tried to tell you the 21-year-old who still hung out behind the high school was not a good person to date, Evans doesn't seem to care what his family thinks. A source told the NY Post back on April 6 that wedding invitations had been sent out about two weeks prior. And although Billy could afford to give Elizabeth a huge rock, he gave her his MIT signet ring, because, the source claimed, "it could end up owned by the feds if she has to give up her material possessions." I mean, that's actually kind of smart, but so would be not getting engaged to someone charged with fraud.
If Holmes and Evans are indeed married, I think I speak for all of us when I say that I need all the details of their wedding immediately. Was Balto the ringbearer? Was Sunny Balwani, former Theranos president and Elizabeth's ex, in attendance? Did Elizabeth still use her fake voice when saying her vows? And, most importantly, what the hell will happen if Elizabeth is indeed sentenced to the 20 years of prison she's currently facing? No matter what happens, I'm going to need multiple documentaries on every streaming platform out there about Elizabeth's life behind bars.
Images: nickbilton / Twitter
UPDATED: This College Student Found A Strange Man Hiding In Her Closet
When I think of my college living arrangements, there are a few things I miss (not paying rent, being a 10-minute walk from everything I ever needed), and a few things I don't miss (campus security stealing my bong, mostly). Of course, some people have legitimately traumatic experiences with campus living, and I'm not even talking about getting stuck with a roommate who won't shower. Just this week, Maddie, a junior at University of North Carolina at Greensboro, found a random man hiding in her closet. I'm barely okay with watching fictional crime shows about break-ins, so I can't imagine how these girls are holding up. Here's what we know about this batsh*t crazy situation so far.
Before they actually discovered the man in their apartment, the girls had noticed a few small things. First, some of their clothes were missing—but given that they lived with several other girls and probably stole each other's sh*t all the time, I doubt this was that alarming. Next, they noticed "handprints on the bathroom wall." Again, not great—but not sure I'd immediately call the cops. I mean, we've all done weird things when drunk. Maddie (the one who actually found the man in her closet) told Fox 8 that they suspected a ghost. Yeah, that's the likely option. How good was this guy at hiding that they suspected a ghost before a human intruder? Or are they just obsessed with American Horror Story?
How they opted to handle the situation: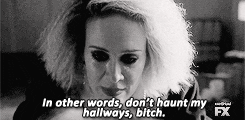 Obviously, it was decidedly not a ghost, which Maddie found out the hard way. She told the following to Fox 8: "I just hear rattling in my closet. It sounded like a raccoon in my closet." When Maddie goes on to ask "who's there," as all white people in horror movies do instead of just running away and calling the cops, the intruder answers, as though they're besties already, "me." A second later, he realizes Maddie has no idea who the f*ck he is and follows up with "oh, my name is Drew."
Umm, okay Drew. This girl might need a bit more of an introduction considered she just learned a stranger was hiding in her closet. You're not introducing yourself to her at a bar, for goodness sake!
At this point, Maddie might've still assumed it was a drunk, entitled frat kid who somehow wandered his way into her closet. But when she opened the door, she found Andrew Swofford, 30—decidedly not a college student, both wearing and holding a bag full of her clothing. Maddie, exhibiting a heroic level of calm, called her boyfriend to come over and stayed with Swofford in the mean time. I think I speak for all of us when I say, girl, WHAT?! You found out a man was in your closet and wearing your clothes and your first response was to stay there and chat?? Wow. And here we all are, tagging each other in memes about wanting to die—Maddie is really living that life.
UNCG student thought there was a ghost in her apartment, but it was a man living in her closet and wearing her clothes https://t.co/WR3EXmIuvW pic.twitter.com/7MkLFINJdD

— FOX8 WGHP (@myfox8) February 4, 2019

Maddie reports that Swofford "started to try on one of her hats," and went to the bathroom to look in the mirror. The tone seems absurdly friendly: "You're really pretty, can I give you a hug?" Swofford asks at one point. (Maddie assures Fox 8 he never touched her.)
Swofford, trying to Mean Girls his way out of this: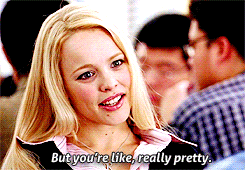 Swofford is now facing 14 felonies: identity theft, larceny, and possessing stolen goods, among others. In a shocking twist, Maddie revealed that their apartment has been broken into before. A few months back, the roommates found "two strange men in their living room." Maddie insists "their doors are always locked," and has no idea how this keeps happening. Well, I think there are two very easy and very likely theories as to why your apartment keeps getting broken into. Theory 1: the locks do not work! Change them. Theory 2: there are non-door points of entry that need to be sealed up. I would have also invested in an alarm system like, yesterday. I understand being new to the whole "living on your own" thing, but Jesus Christ. How many bed intruders does it take before you think "maybe I should do something about this"?
On a slightly more serious note, it sounds like Swofford may be in need of psychiatric help, and I hope he gets it. But for Maddie, who still appears to be sleeping in that apartment and complains that her room has a "bad vibe:" there is only one move when you find a man hiding in your closet, and it's to get the f*ck out.
Update: An earlier version of this article stated Swofford was living in the closet for an extended period of time. This is incorrect, and we have amended the article to reflect that.
If you're obsessed with true crime, listen to Not Another True Crime Podcast and follow it on Instagram.
Images: Giphy (2); myfox8 / Twitter; Lifetime
This Guy Who Scammed His Friends & Family Out Of $750K Is The New Billy McFarland
It's almost Super Bowl Sunday, and we all know what that means. For most of America, it's time to throw on your favorite jersey, scream at your TV, and eat your body weight in wings for a few hours. For Georgia businessman Ketan Shah, however, it's time to pull off a months-long Super Bowl scam, hustling friends and family out of $750K for Super Bowl tickets, and then skipping town. (Hmm, what's that? A well-to-do businessman taking money from people who trust him for an experience he can't deliver? Where on earth have we heard that before?)

According to WSBTV2 in Atlanta, Shah owns a digital printing shop and "sits on numerous community boards" in Gwinnett County. He had a "squeaky-clean" business reputation—as all victims of this alleged scam point out—and was generally a well-regarded, active member of the community. Back in November, Shah began collecting payments from these community members, promising them "one hundred level seating," "access to the concierge lounge and a few pre-parties," and in one case, "a chance to host an arena Super Bowl event." Mutual friends and acquaintances started sending Shah down payments, and Shah's own mother gave him $36,0000. When the time came to deliver on his promises, the victims claim Shah disappeared.
Now, at this point in a normal internet scam, McFarland Shah could've just gone dark: stopped responding to emails, blocked all calls, and done his best to make himself untraceable. But since he was literally stealing from friends and family, Shah took it a step further and just f*cking took off, leaving his poor wife, Bhavi, to deal with the consequences. (A woman cleaning up the mess a man created? Where have we heard THAT before?) According to Bhavi Shah, she had no idea her husband was selling Super Bowl tickets. As another fun surprise, Bhavi also discovered after her husband's disappearance that he had taken out a half-million dollar loan against the business. Wait—you're telling me this guy is both financially troubled AND a terrible husband? Color me shocked.
View this post on Instagram
Currently, Bhavi maintains that she has no idea where her husband is, adding that he's been "roaming all over the town." Ketan Shah's family suspects he went to Vegas "as part of a midlife crisis," but it's unclear whether he's there now. Gwinnett County investigators have said "they want to hear his side of the story," adding that "it's a very odd situation that you would take people this close to you and scam this kind of money." I mean, maybe in 2015 it was an unusual situation, but I'd say it's a growingly popular move nowadays, when 90% of old high school classmates reaching out to you via Facebook are trying to involve you in some kind of pyramid scheme.
Whenever Shah chooses to reappear, the police department seems to have plenty to go on to charge him. His victims have gone to numerous police departments, as well as the FBI, with even Shah's mother reporting her $36,000 loss to the police. (She didn't press charges—or anyway, didn't press charges YET. I'm holding out hope.) In the meantime, his friends and family will be left wondering whether any American businessmen can still be trusted (no). And hopefully, asking themselves why they were ever willing to spend upwards of $20,000 to attend a sporting event. As we dive into this Super Bowl Sunday, let's all be grateful for not having sons who rob us, and remember to do your research when putting down money for something that sounds too good to be true. In 2019, it probably is.
View this post on Instagram
Images: tenor; Giphy; girlwithnojob, sodawaterpls / Instagram
This Story About A Fake Socialite Who Scammed All Of New York Is Wild
Fans of Gossip Girl and/or The Bling Ring, you are in luck. Over the past few months, the story of the first big "scammin' for the 'Gram" con artist has come out, and it is wild. I'm already excited for the movie. Here's the story. On the surface, Anna Delvey (born Sorokin, age 27) is basically everyone you follow on Instagram. She was rich, she always dressed in designer clothes, and she frequented restaurants whose entrées cost more than your rent. She also happened to be a massive fucking fraud (allegedly), and is currently in jail on charges of alleged grand larceny and theft of services. So, how did this complete rando casually adopt the lifestyle of a Kardashian? (No, this is not a how-to guide. Note the part where she's in jail.) Let's take a look. The Cut did an amazing job reporting on it, and you should definitely read the complete story, but if you don't have time to read it all right now but don't want to sound stupid at happy hour when literally everyone is talking about it, here's our shorter breakdown for you to read first.
What Did Anna Delvey Do?
What's sad/brilliant is how fucking easy it all sounds. Anna shows up with her "ambiguously accented" English, giant Céline sunnies, and a seemingly endless supply of cash. Naturally, people fall all over themselves to befriend this assumed trust fund baby. They spend a few months enjoying extravagant gifts, dinners, and weekend getaways—until Anna's credit card "stops working," and someone needs to cover the bill.
In total, Anna allegedly scammed an estimated $275,000, including at least $50,000 in unpaid NYC hotel fees alone. Am I appalled for the individuals Delvey ripped off? Absolutely. Am I the tiniest bit impressed at her innate gift for spending money like a billionaire? Um, yeah. The list of Delvey's purchases—not including the thousands on airfare, hotels, and decadent vacations—covers a $3,500 private jet rental, multiple Tesla rentals, $4,500 personal training sessions, Gucci sandals, Alexander Wang leggings, Supreme hoodies, $800 highlights, $400 eyelash extensions, cryotherapy, multiple iPhones, and a case of 1975 Dom Perignon. Wait, is this my Pinterest page or someone's rap sheet? V confusing.
Actual footage of Delvey walking through her hotel lobby: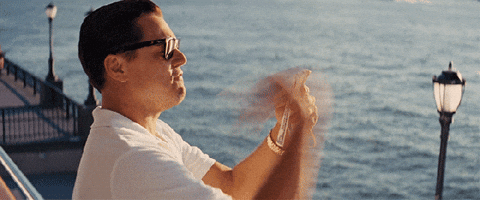 So, Who TF Was This Girl?
As for the origin story of Anna Delvey, we know she grew up in Russia, went to school in Germany/London, and then got an internship in Paris at Purple magazine. As I assume happens to most people who intern at fashion magazines in Paris, this is where Anna took a turn into becoming a horrible person. The next few years of her life are hazy, but basically she emerges into New York's social scene. By 2013, she was a Fashion Week regular, attended "all the best parties," hosted celebrity dinners with random guests like Macaulay Culkin and Martin Shkreli, and was, as one acquaintance put it, part of "the 200 or so people you see everywhere." Delvey was reportedly not, as you might expect, "superhot…or super-charming; she wasn't even very nice." All that mattered was that she was in the right places, wearing the right clothes, and appearing to spend the right amount of money.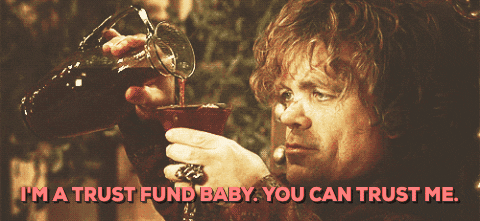 Why Did No One Stop Her?
The big question, obviously, is how she kept the alleged scam up so long. At the rate she was burning money, the fact that she didn't have the capital to back it up definitely should have come up sooner. And the reason it didn't is definitely not because she had an airtight story or was particularly good at lying. To begin with, this girl was claiming to be a German heiress without really speaking German. As this Independent article points out (a little too gleefully IMO—we get it, Americans are dumb), "a quick quiz in German could have cleared it all up very speedily." But honestly, no one who was around Delvey had any interest in finding out if her story was fake—people just wanted her to keep buying shit, trusting that the payment would eventually come through.
As for how she covered it when payment didn't come through—which was often—Delvey allegedly claimed unsuccessful wire transfers from a (nonexistent) trust fund in Germany. She also reportedly fabricated a financial adviser named Peter W. Hennecke who corresponded on her behalf when she attempted to get a loan of $25 to $35 million from various banks. The phone number associated with Hennecke was found to be a burner from a supermarket, his email was an AOL account, and when people started asking questions, Delvey literally pretended Hennecke had died. I cannot make this up. Ultimately, her debts caught up to her, and she was arrested outside rehab facility Passages in Malibu. How very Lohan of her.

What's She Doing Now?
As mentioned, Delvey is currently in jail, a turn of events she's taken surprisingly well. "People seem to think it's horrible," Delvey says about literal prison, "but I see it as like, this sociological experiment." Many quotes from Delvey's time in jail give me pause, like when she marvels over her cellmates' accounts of identity theft ("I didn't realize it was so easy"), and the tidbit that "the murderers were the most interesting to her."
Essentially, this girl is troubled—a fact equally on display in her still-existing Instagram account, which features terrible selfies interspersed with pictures of literally blank white space. Also, most of the comments on these pictures are from clearly fake accounts, with 5-10 posting the same comment verbatim within minutes. This is not the Instagram account of someone who is okay. If there's a lesson to learn here, it's that owning designer athleisure and keeping a stack of $100 bills handy is a great way to convince people you have a trust fund. Seriously though, it's an extreme example of how the Instagram existence we crave is more often than not an illusion, specifically designed to blind people with displays of money while obscuring the reality underneath. Maybe if we were less desperate to make our lives LOOK wealthy and fabulous, we wouldn't be so eager to believe someone like Delvey, who displayed more than a few red flags. And maybe we could stop breeding criminals whose primary goal is to spend more money on bottle service and sweatpants from Supreme. Just a thought.
Images: Giphy (5)