The Betches' Honeymoon Guide To The South Of France
Aside from your funeral, your wedding is really the only time in your life when everyone you love most in the world is in the same place and celebrating you… and your partner, I guess. Here's the thing, though: weddings are as much about the guests as they are about the couple. Honeymoons, on the other hand, are actually 100% about the couple. The only thing that kind of sucks about honeymoons is that they are stressful to plan, especially because you'll likely be planning it while also planning your wedding. Like I said, stressful. So let us plan it for you! 
If Bali or Thailand aren't really your scene because they have become the honeymoon destination for every single newlywed, consider the South of France. It is my personal opinion that nothing is more romantic than the French Riviera. If you are officially interested, you're not alone, and this is what you and your new husband/wife should do.  
How To Get There
If you want everything to go smoothly, I highly suggest booking a non-stop flight, because the only thing that sucks more than a layover is losing your luggage on a connecting flight. Plus, layovers are brutal, so just get the non-stop and fly into Nice, not Charles de Gaulle Airport, which is in Paris and nowhere near where you're trying to go. Because you'll be traveling from city to city, renting a car once you land in Nice is the move.
Pro tip: Make sure whoever will be doing the driving is the one signing the rental car contract. 
Which Cities To Hit
France's entire southern coastline is so gorgeous and you really can't go wrong when planning a trip here, but a few cities are slightly better for honeymooning than others. I don't know why; they just have a certain je ne sais quoi. Once you land in Nice, definitely take a few hours to explore on foot. Even if you don't give a sh*t about architecture, you'll still be in absolute awe of the Belle Époque and Art Deco era buildings. If nothing else, Nice will provide a nice backdrop for your "we made it!" Instagrams. 
After that, take a drive to Èze, which is a commune in the Alpes-Maritimes, a cute little village on a mountain. Èze looks like an untouched medieval town complete with uneven stone streets, narrow passages, and low arches connecting buildings. Also, there's a five-star hotel and Michelin-starred restaurant. A few other cities to make sure are on your list are Monaco, Provence, and St. Tropez. All the cities in the SoF have a similarly coastal French feel, but also have their own unique qualities that separate them from one another. 
Where To Stay
This, of course, depends on which cities you're in, but for the few we highly recommend, you have a few options. If you're starting your trip with Èze, definitely book a room at Château Eza, the five-star hotel mentioned one paragraph ago. It's behind the gates of the Old Village, which is exactly what you'd think it is, plus no cars are allowed. It really fits with the elevated, medieval feel of the rest of the town. Into it. Also, remember the Michelin-starrred restaurant we discussed? That's in Château Eza. Génial!
In Provence, Château de Berne looks exactly like the house in Under the Tuscan Sun, which, I know took place in Italy, but it literally looks the exact same, down to the turquoise-painted window shutters. The only difference is that, instead of one huge house, Château de Berne is three huge houses that are surrounded by lush greenery from every angle with a giant pool in the middle of them. This place is super light and airy, and the vibe is more botanical than medieval. 
St. Tropez has a few options, but before making your final selection, here are a few things to consider: everything is a little more spaced out in St. Tropez than in the other cities, so your ideal hotel should provide complimentary shuttle buses to restaurants, beaches, clubs, etc. Your hotel should also book all of your restaurant and beach club reservations because getting one yourself can be tricky. Our top recs for hotels that do all the above are Hôtel Byblos and Hotel Sezz. Both hotels kind of look like they could be in South Beach, but after staying in Old World hotels for the past few days, walls made of something other than 500-year-old stone could be a nice change. 
Monday, Day 1
Arrive in Nice and pick up your rental car.

Drive along the PCH equivalent of southern France and slowly make your way to Èze.

Check into Château Eza, drop your bags off, and explore the hotel's grounds, which, by the way, overlook the historic village of Èze. Make sure to spend a few minutes on your balcony for one of the most gorgeous ocean views you'll probably ever see. 
Shower, change, do whatever newlyweds do until dinner at the hotel's Michelin-starred Restaurant Château Eza. 

If you can, play the "It's our honeymoon" card so the maître d will give you a legit VIP seat on the balcony. It's not very French to eat before, like, 9pm, but try to sit down before sunset, because this sunset is no ordinary sunset. (Say sunset again.)

Jet lag is real. Go to bed.
Tuesday, Day 2
The great thing about the South of France is that all the cities are pretty close together, so you don't have to book a hotel in each one you visit. Case in point: taking a day trip to Nice and Monaco, which are both 20 to 30 minute drives from Èze. And yes, Monaco is just as glitzy and glamorous as you'd imagine it to be.

At exactly 11:55am, make sure you are at the Palace Square to see the Changing of the Guards, which is a little touristy, but also like, you're a tourist. It's cool to witness the guards in full uniform moving in perfect sync. 
Either walk or take a cab to Casino de Monte-Carlo

. If you're wearing comfortable shoes, the ~30-minute walk could be nice, but if you're all dolled up for the casino, maybe just take a cab.

Lose all of your money at the roulette table.




Take the train to Nice

Make your way from the train to Maison Auer for an espresso and pain au chocolat. Make sure to snag a seat outside so you can people-watch as you recharge. 
Walk around the winding streets, take a dip in the ocean or get some culture at Musée Matisse until you are too exhausted to do literally one more thing.

Take a train back to Èze and PTFO.
Wednesday, Day 3
Wake up early, grab a croissant for the road, and drive to Provence, which is about two and a half hours away. 

On the way, check out the famous Hotel du Cap-Eden-Roc. The only way I can describe this place is "legendary." Seriously, I cannot imagine who is fancy enough to even work here, let alone actually sleep under its roof. If you aren't literally royalty, don't waste your money on a room here (because there's a five-night minimum), but definitely throw a few bucks toward lunch at Eden-Roc Grill, an outdoor restaurant perched on a rocky cliff overlooking the ocean.


View this post on Instagram

Finally, arrive in Provence and check into Château de Berne. 

Drop your stuff off in the room and head to the pool with views of the hotel's very own vineyard. Have a chill and relaxing day by the pool.

Shower and get ready for dinner at the hotel's Michelin-starred restaurant, Le Jardin de Benjamin, which has a revolving menu every day. Afterward, head to the bar for a glass of very local wine.

Good night moon!
Thursday, Day 3
Château de Berne estate spans 1,235 acres, and some of those acres span mountains and hills. There are six footpaths and four mountain bike trails, but unless you feel really comfortable on a mountain bike, just hike.  
Take in the unreal vistas along the way before making your way back down to the hotel for a refreshing dip in la piscine (that's the pool, I don't get enough mileage out of my high school French).


View this post on Instagram

Shower up and enjoy night two at the same restaurant rocking a totally different menu. 

Bonne nuit!
Friday, Day 4
Check out and say goodbye to Provence and all the

wine

beauty it has to offer. 

Drive to St. Tropez and check into Hôtel Sezz. 
Drop your stuff off in the room and make your way to Le Club 55, which is not at all what it sounds like. It's a beautiful beach club that feels like a super upscale version of what you'd find in Cape Cod. It's casual, laid-back and very beachy. 

Make sure to book a chaise by the water, because it may not be worth renting one otherwise. The ocean view is definitely the main selling point, so you don't want to be in the back and in the shade. 

Make sure to eat lunch at the club because it's delicious—like, the freshest fish you'll ever have. It can definitely turn into quite a scene and get a little crowded, but the staff maintains control and keeps it pretty chill. 

Call your shuttle back to the hotel for dinner at L'Opéra. It's a fun restaurant that turns into a f*cking banger by a certain point in the evening. There are dancers on the tables, loud music, flashing lights…you get it. It's fun!


Once you hit your threshold, call your shuttle to take you home and go the f*ck to sleep.
Saturday, Day 5
Wake up, ideally not hungover, and make your way to Bagatelle, where I hope you had your hotel make a reservation. Also,

bring your passport

.




View this post on Instagram

Drink, eat, take Instas, you know what to do.

After you're feeling

drunk

tan enough, make your way back to the hotel for your final night in France! *weeps quietly*
Sunday, Day 6
Check out, mourn the end of your honeymoon and head to the airport. A bientôt!
Images: @_entreprenerd / Unsplash
Who Is Camila Morrone, Leo DiCaprio's New Girlfriend?
In all the news of celebrities getting engaged after .25 seconds of dating, you might have missed that Leonardo DiCaprio has a new girlfriend. And yes, before you even ask, she is a model. She and Leo DiCaprio have actually been dating for almost a year now, so we decided that it was finally time to do a little investigating and actually get to know this lucky b*tch. Her name is Camila Morrone, and before you go typing who is Camila Morrone into Google, we did some digging. We discovered everything there is to know about the stunning 21-year-old, so you don't have to do your own research. You're welcome.
#LeonardoDiCaprio y #CamilaMorrone, enamorados en #SaintTropez: paseo en yate y lomazo https://t.co/dP7vJjhyZX #fielinks

— mabgia (@mabgia) July 30, 2018
Who Is Camila Morrone?
Needless to say, Camila Morrone is an actress and model. She's obviously gorgeous and slightly age-inappropriate for the 43-year-old Leo, but at least she can legally drink. Camila is starring in campaigns for Topshop, Desigual, and Ay Not Dead jeans. Naturally, she's besties with some other famous models like Hailey Baldwin, Kendall Jenner, Bella Hadid, and Kaia Gerber, to name a few. So basically, she's not that different from Leo's other model ex-girlfriends.
Morrone is currently making the segue from model to actress (eye roll). Even though she never took an acting class in her life, she was cast in the action movie Death Wish starring Bruce Willis and made her starring debut in the comedy-drama Never Goin' Back alongside Maia Mitchell, which premiered at the Sundance Film Festival. I haven't seen either movie, so I can't determine if she's any good at acting, but hopefully she's better than Cara Delevingne.
Who Is Her Family?
This is not Camila Morrone's first brush with Hollywood royalty. Her mom, Lucila Solá, is a former model and romantically linked to an actor you may have heard of… Al Pacino. In fact, Pacino is credited with introducing Morrone to DiCaprio. The guys my parents' friends introduce me to are all ugly with emotional intimacy issues, so I'm impressed with Al for this. Camila's dad was also a model, starring in ad campaigns for Dolce and Gabbana in the 90s, which explains her perfect appearance. Is it too late for me to get adopted by them, and will it make me better looking by association? 
When Did Camila Morrone Start Dating Leonardo DiCaprio?
The two were first reported as romantically linked when Leo was spotted leaving her house in mid December. I know, you've been out of the loop for a long time! It's okay, we all are. After that, Camila and Leo spent the holidays together in Aspen and were seen getting off his private plane together in LA. The following month, they were together again, celebrating Ellen Degeneres' birthday. This summer they've been spending time together on a yacht in the South of France and around the Italian Riviera, sometimes with her mom, which is the only possible buzzkill we could find in this whole scenario.
Is There A Future?
I mean, who really knows. On the one hand, just yesterday, Camila and Leo were spotted snorkeling together in Italy. On the other hand, this is Leo DiCaprio. The dude goes through ex-girlfriends like I go through shampoo. I would honestly be shocked if Camila was Leo's last much younger gorgeous girlfriend. But then again, given what's been going on in Hollywood lately, maybe they'll get engaged two days from now. It's anybody's guess.
Images: camilamorrone / Instagram
Rihanna Just Struck A Deal With France Because There's Nothing She Can't Do
Rihanna is a living goddess, sent down from the heavens to bestow unto us the gifts of Fenty Beauty and an endless supply of straight bangers (if your inner middle school self doesn't still get hype over "Pon de Replay," you're wrong). In addition to making us fully support a completely see-through curtain of diamonds as an acceptable outfit choice, she also spends her free time being a major advocate for important causes. Truly, we are unworthy.

Our noble Barbadian queen just made the world a better place again by striking a deal with France to fund education for girls in underprivileged countries. Rihanna is an ambassador of the Global Partnership for Education, and took her passionate work work work work work ethic to their Financing Conference in Dakar earlier this month. There, she was spotted hugging French President Emmanuel Macron because what person in their right mind would pass up getting to touch Rihanna's gorgeous, talented, (presumably) silky smooth skin?!

Actual footage of Macron seeing Rihanna in person
JK, the real reason for their hug was Macron's agreement to Ri's personal request that France would contribute $250 million to the GPE's efforts to ensure that every child receives a basic education – especially those living in the poorest conditions and in countries plagued by conflict and tragedy. Rihanna tweeted her thanks at Macron, who responded, "When I commit, I deliver. @Rihanna, France will always side with those fighting for a better education. #FundEducation" Honestly, I feel you, Macron. If RiRi @-ed me on Twitter I would literally empty my pockets at her feet and beg her to take my next 10 paychecks, my rent, and my first-born child.

Rihanna ended her conference visit with a speech, saying, "We've made tremendous progress today, but of course, our work is never done. We have a long way to go. This is a fight we're never gonna stop fighting until every boy and every girl has access to education." Pop a quick drum beat and a feature from Drake under that and we have our next Top 40 single.
Seriously though, if the same woman who has been nominated for 33 Grammys can get entire foreign nations to hand her money for noble causes, we might have to reevaluate where we need her most and use this power for even more good. You heard it here first…#Rihanna2020

Heads up, you need to keep up with the news. It's not cute anymore. That's why we've created a 5x weekly newsletter called The 'Sup that will explain all the news of the week in a hilarious af way. Because if we weren't laughing, we'd be crying. Sign up for The 'Sup now!
European Parliament Just Make It Harder For Americans To Take A Eurotrip
Say goodbye to all those drunken plans for spontaneous Euro tours, because the European Parliament just voted to end visa-free travel around the EU for Americans. Basically, we're no longer welcome to sit at the lunch table across the pond, and given America's rapid descent into nationalist hell, who can blame them?
In the past, travelers from the U.S. could traipse around the EU all they wanted without a visa. Last week, though, Parliament voted to end the agreement, and we only have ourselves—well, our shitty ambassadors—to blame. In theory, visa-free travel was supposed to go both ways, but the good ole US of A has refused to reciprocate for citizens from Bulgaria, Croatia, Cyprus, Poland, and Romania, even though they're part of the EU.

The European Commission found out about all this nonsense three years ago, and for some reason, it's taken until now for anyone to do something about it. Maybe because they couldn't believe the U.S. would be such a spectacularly shitty friend? Maybe because they didn't have to worry about a massive influx of Americans coming in without a visa for indeterminate amounts of time under President Obama?

Finally, though, Parliament decided to temporarily reimpose visa requirements for American citizens because what the hell, America? Canada and Australia were also doing the same thing, but they're in the process of lifting their visa requirements now that they've been called out.
The good news is that the vote isn't binding; Parliament is basically just peer-pressuring the European Commission into doing something about the whole situation. So your spring break plans aren't totally fucked yet, but you might want to get your ass to Paris and take that tacky Eiffel Tower photo—or, IDK, book a one-way ticket to Italy and "forget" to buy a return trip—ASAP. 
France Is Opening Three New Wine Museums, Pack Your Bags
Finally, there's a museum betches can get behind, and obviously, it involves the ancient art of getting drunk. Burgundy (in case the education system failed you: the region in France, not the color) just approved the opening of not one, but three new wine museums in Beaune, Macon, and Chablis. At this time, please take a moment of silence for all the betches who did/will do their study abroad in France before the museums open in 2020, because being so close and yet so far is a fucking tragedy.

Wannabe French betches already know that the Bordeaux Cité du Vin has a bunch of information about wine, but the Cités des Vins de Bourgogne is different because it's specific to Burgundy, aka the place where literally all your fav wine comes from. Regional officials decided that this was the best way to increase tourism to the area, and tbh they're not wrong. The museum will basically tell you everything you need to know about Burgundy wine if you're a pretentious asshole, but after the snoozefest, you can taste different varieties and drunkenly buy it in bulk at the end.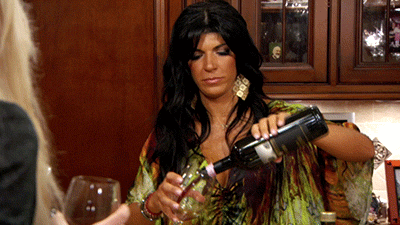 Between the museums and the wine theme park in Bordeaux, there's basically no reason not to start applying for French citizenship ASAP.