The NYC Restaurants Where You're Guaranteed To Run Into Everyone You Try To Avoid
You'd think that in a city of over eight million people, you'd rarely, if ever, run into anyone you know—"you'd think" being the operative phrase here.
But even in a city like New York, with amazing restaurants on virtually every corner, it seems like everyone I know is still going to the same 10 or so. And if I had to guess, a restaurant or two just popped into your head as soon as you read that sentence.
What? I don't make the rules.
Don't get me wrong: Most of these spots are actually really great, and I'd be lying if I said I don't go to a majority of them pretty frequently, too. But if you're planning on showing up to any of them thinking you're going to have a low-key night and stay under the radar, well, I've got news for you. Be prepared to run into your best friend from camp's college roommate's friend from high school, with whom you'll inevitably have to make small talk and consider merging reservations.
Momoya
If I had a dollar for every time a girl in Golden Goose sneakers walked into Momoya (Chelsea location, always) and said, "We'll get the spicy tuna crispy rice and/or the spicy tuna pizza for the table, and then I'll have a spicy tuna naruto roll and a spicy salmon hand roll without rice," I could buy a full-price retail Chanel double flap bag, new price increase included. This is like, the unofficial meeting spot for anyone who went to Syracuse, Michigan, Penn State, or Wisconsin.
Kotobuki
Kotobuki is the Momoya of the east side. Chances are you also have very strong opinions about which one you prefer and will defend it like you're rooting for your Color War team during Sing Night. You were probably introduced to this place because a friend of a friend is from Roslyn, and now you'll rave about how good the spicy tuna sandwich is to anyone who will listen. (But also, the K-Mac slides are fire. I would know. I'm literally from Roslyn.) When you come here, expect to run into a group of 22-year-olds who are all rooming with their best friends from college in Windsor Court. That is, if they ever look up from their phones.
Sushi Seki
If you didn't know any better, you might think Momoya, Kotobuki and Sushi Seki were the only sushi spots in all of New York City. You're going here if you want a slightly more ~upscale~ experience than the first two, and to eat spicy tuna crispy rice while listening to the table of girls next to you talk about how they need to make a return at Zara tomorrow. They're probably at least in their mid-20s and work in marketing or media buying but are considering going to law school. Naturally.
Marinara Pizza
Ok, technically you won't really run into anyone you know here because getting delivery is always the move, but you get the gist. I mean, if you ordered Marinara but didn't post a picture of the MVP cauliflower pizza and house salad to your Instagram story, did you really order Marinara? I think not. The free marketing they're getting from girls who live in one-bedroom flex apartments in Murray Hill is truly next-level.
Sadelle's
You're going here for the bagels and lox tower, and also maybe to spot Arielle Charnas. Honestly though, the bagels and babka here are worth the run-in with your best friend from middle school who you haven't seen in 10 years but *promise* that you'll grab lunch and catch up with (soon!!). 
Mark's Off Madison
We get it: You miss Barneys. Tell us more about how you dream about the Madison Avenue Salad from Freds on a daily basis. But while you're at it, get an order of the Belgian fries, a margherita pizza and probably some bagels and lox for good measure. You're virtually guaranteed to see that girl you stalk on Instagram but don't know personally—you know, the one who just got engaged and posted a picture of herself in the jean jacket.
Hillstone
There's no thrill like finally seeing that 7pm Resy notification for the Park Avenue location pop up on your phone and knowing that the kale and rotisserie chicken salad, spinach and artichoke dip, and coconut shrimp roll are just a few short hours away. Word to the wise: Order yourself a martini so that you're prepared to inevitably run into the finance bro you once went on a few Hinge dates with before he ghosted you.
American Bar
Is it just me, or did this place just appear out of the blue one day and now it's… everywhere? Specifically, that damn chopped salad with the sun-dried tomatoes. Yes, yes, I know: Order it SFK style with the negroni. Noted. It goes without saying you're pretty much guaranteed to run into one of those girls you grew up with who wants to be the next Bravolebrity.
Pastis
You're coming here to break your low-carb diet and get your hands on that burger and fries if it's the last thing you do. That is, after you awkwardly wave hi to the girl in your sorority a year or two older than you that you a) never exchanged more than five words with, and b) haven't seen in at least five years. But that encounter will be worth it if you spot Tinx while she's in town.
Lola Taverna
Dinner at Lola Taverna is like walking into an unplanned high school reunion. You're coming here to order a Greek salad and a side of the scene. It's not Scorpios Mykonos, but it's pretty damn close. Prepare to see girls who are really just here for Instagram and wouldn't go near the pita bread with a 10-foot pole.
Tasti-D-Lite, Murray Hill
Need I say more?
Images: Javier Díez / Stocksy.com
The Betches' Bachelorette Guide To Boston
Presented by Moxy Hotels
Planning sucks, and bachelorette parties are a ton of work. So we're taking all the guesswork out of planning a bachelorette party by breaking down top bachelorette destinations. Our guides will tell you where to stay, eat, party, how to get around, and give you a sample itinerary that you can follow. You're welcome.
Bahstan really comes alive in the fall, and so will you, on an all-out bachelorette trip to B-Town. If you reside in Mass, are from the East Coast, or just looking to party it up on the cheap(er) side and not travel far, Beantown is a solid destination. It's an easy year-round quick getaway. It's a walkable metropolis packed with quality hotels, restaurants, bars, and adorable cobblestone streets made for impromptu photoshoots. Believe it or not, you can actually have a pretty epic girls trip in the "City of Champions".
Boston's really been stepping up their hospitality, culinary, and nightlife game, and they even have a Vegas-style club where you can order bottle service, dance on tables, and act like girls gone wild until you're kicked out it's time to go home. If you can avoid behaving like a total Masshole, or getting into any fights with the ones who live there, kudos to you. You're not trying to get arrested on your last fling before the ring and have to dip into the wedding fund for bail money. With that being said, here's our ultimate bachelorette guide to Boston.
How To Get There
Good news: Boston is a major city, so it's not terribly hard to get to. The main airport is Logan if you happen to be flying from the South or the West Coast, but if you're on the East Coast, you can also drive, train, or a take a boozy limo because it's your bach and you do what you want! From NYC you're looking at a 4+ hour drive and honestly around the same number of hours if you take Amtrak, but then you can pregame, so there's that. Flying will get you to Beantown in closer to 2 hours from NYC, or approximately 5.5 hours from LA. Boston is wicked cheap to get to, though. Flights from the East Coast can be found for as low as $180 (or $130 from NYC), but pro tip—book on a Sunday. It's the new Tuesday for bookings.
How To Get Around
Boston is a walking city, but obviously Uber, Lyft, and cabs work when your heels don't. Another way to get around is the good ol' T. The T isn't as gross as the subway in NYC and for some places you go to, can take shorter than driving. Another option we love? Safr, which is ridesharing for women, by women. So if you don't feel like dealing with some aggro Uber driver canceling on you when you're just trying to find him when you're blackout drunk, go with a local Boston lady who will probably compliment you on your outfit and give your squad tips on where to party all weekend. They're friendly like that.
Where To Stay
The Moxy: The Moxy Boston Downtown just opened recently, and it's already the place to stay if you want to take advantage of everything Boston has to offer. The location could not be more central, but tbh, you might not even want to leave the hotel. Between the industrial chic design and theatrical decor, the space is a perfect backdrop for your insta. There's even a  food-truck themed photo booth (because, why not?) if your phone is a dinosaur like mine. This is obviously ideal, because you know you'll hate the pics you drunkenly decided would be so cute at the club after a few too many. Like all Moxy Hotels, the party starts as soon as you step into the lobby, with a video wall, games, and a free cocktail when you check-in.
The Moxy's bar, appropriately named Bar Moxy, is the perfect spot to kick off your night with their signature "Got Moxy" cocktail. By the time you're ready to hit the town, the hotel's location is walking distance from all of the best food and drink in Downtown Boston. And the Moxy also has you covered when you come back at the end of the night, with 24-hour grab and go food inside the hotel. They even have a special "Curtain Call" menu, filled with dunchie delights, because the Moxy gets it. God bless. Combined with brand-new rooms with amazing floor-to-ceiling views, your bach group is going to be very happy with this hotel choice.
Hotel Commonwealth: This popular hotel is basically on top of Fenway Stadium, so it's prime turf for taking in games and being in close proximity to all the Kenmore Square bars. It has a craft cocktail bar onsite, The Hawthorne, where you'll start and end your nights. Two in-house restaurants (Eastern Standard and Island Creek Oyster Bar) also round out the list of perks, because when you're hungover you need to be as close as humanly possible to mimosas and eggs Benedict. As for the digs, their posh 245 guest rooms, suites, and signature suites are spacious AF.
XV Beacon: The tone at XV Beacon Hotel is swankkky, so if you and your crew are some fancy betches, this is where you wanna check in. Important info to note: they allow pets for any four-legged friends looking to jump on the party bandwagon; they have a chic little roof where popping bottles of bubbly is a must; and in-house restaurant, Mooo, is next-level for group dinners. 
The Godfrey Hotel Boston: The Godfrey is super cute and all, but let's be serious—we check in here for the Bloody Mary bar cart that comes to your room at the press of a button. You can even request meeting rooms like the Blake and Amory as "get-ready" rooms, to blast single lady anthems and discuss life important outfit decisions before you hit the town. For dinner, there's RUKA Restobar downstairs, which is a Peruvian-Japanese option that brings Nikkei cuisine to the forefront in Boston. 
Where To Eat
Real talk: Bach'ing in Boston isn't like bach'ing in the Hamptons, Miami, or on some tropical island where you have to be in a swimsuit 24/7, so get ready to eat. A lot.
Fox & The Knife: James Beard award-winning chef Karen Akunowicz of Myers+Chang fame just opened her first solo venture, and it's pretty badass. It's been named one of 2019's Best New Restaurants by Food & Wine and Eater, so reserve in advance, if you want any shot in hell of getting in. As for the eats, there's this cheese-stuffed focaccia situation on the menu that will make your life complete and pastas so good, you run the risk of getting into a fight with the bride over the last bite.
Uni: If you've ever wanted to nom on crazy good sushi while listening to old-school rap, go here. It doesn't get any better than Uni in Boston, and they offer a private dining room so you can be as debaucherous as you want. JK, keep it together—you want to be semi-sober to enjoy this. P.S. There's late-night ramen on the menu, so keep that knowledge in your back pocket when the munchies strike.
Peregrine: Peregrine is the new kid on the block—the Beacon Hill block, to be exact—in The Whitney Hotel. It's basically a love letter to the Italian islands of Sardinia and Sicily and their ever-changing seasonal menu highlights include: pappardelle with braised chicken, steak with addictive rosemary garlic potatoes, and Catalonian tomato bread—just like nonna used to make. Oh, and you'll want to get dressed up.
Myers+Chang: This upscale Chinese, Taiwanese, Korean, Asian-ish restaurant is uberrrrr famous and has a million dim sum-y things on the menu that you'll dream about long after you crawl back home in a post-bender state. Word to the wise, though: maybe save this one for last and wear stretchy pants unless you want to be in a food coma after.
Bistro du Midi: The posh 10-year-old French bistro overlooks the Boston Public Gardens and has Le Bernardin alum chef Robert Sisca manning the kitchen, so you know it's legit. Go for a ladies who boozy brunch moment when you want to #roséallday and devour platters of charcuterie, flatbread, and pommes frites. I mean, a bachelorette party is technically a food tour, right?
Committee Ouzeri + Bar: Nestled in the middle of the Seaport district is Committee, a modern Greek ouzeria GEM that's become a go-to hang in the past few years. It's spacious (aka good for groups), has delish mezze, and some of the most insane craft cocktails in the city. Evidence below.
Toro Boston: This big deal Boston tapas restaurant brings the Barcelona vibes HARD, thanks to celeb chefs Ken Oringer and Jamie Biss. And seriously, what's better than bonding over a massive pan of paella? Not a whole lot TBH.
SRV: Come for the cicchetti (Venetian-style) bar snacks; stay for the $45 tasting menu that's one of the best in the city. You'll feel like you're in Italy, only you're in Boston, most likely on your 4th glass of vino, licking your plate clean.
Barking Crab: This place is an institution in Boston, parked below The Envoy Hotel, smack dab on the waterfront. An "urban seafood shack", if you will. Slam a few oyster shooters, then order the New England-style clambake, plus all the lobster rolls, chowdah, and fried fish sandwiches that will fit on the table.
Where To Party
Boston loves themselves some moody, brooding, speakeasy lairs. Among the winners are Wink & Nod, Yvonne's, and Lion's Tail, so be sure to allow yourself plenty of time to hit them all before passing out. Then there are the other tried-and-true fan favorites and one very Vegas-y club.
Alibi at The Liberty Hotel: Any bar that looks like a jail cell, is housed in a former prison, and has mug shots of Lindsay Lohan and Frank Sinatra hanging on the walls is our kind of place.
The Pour House: The Pour House is literally the greatest place on earth—when you're in Boston. In fact, Rihanna visited THREE f-ing times on her last trip to Boston! The Po Ho is as neighborhood watering hole as it gets, but in that special "I can't wait to go back" kind of way.
Lookout Rooftop and Bar: Their catch phrase says it all: Today's forecast: 100% chance of cocktails. The best rooftop views in Boston, a cool kids kinda crowd, and heated igloos (in the winter) made for imbibing, while getting that high-performing content for the 'gram. Need we say more?
Yvonne's: You can't go to Boston and not go to Yvonne's. It's a rite of passage. Located in the former Locke-Ober space, this sexy supper club flows from dinner, to drinks, to lounging and their menu is all about the sharable plates. Prepare to spend all night here and LOVE IT.
The Hawthorne: The Hawthorne's curated cocktail menu is filled with wild concoctions, thanks to mixologist wizard Jackson Cannon. So getting the bride toasted from off-the-cuff libations and rare cognacs, mezcals, and well-aged rums is par for the course. Be sure to hit up Swizzle Sundays or Sunday Sips, depending on the season. It gets lit.
The Grand: The Grand is Boston's version of a Vegas nightclub. Drawing international DJ talent and names like Tiësto, Aoki, Hardwell, R3HAB, Marshmello, etc., it's worth a stop on your bach weekend. Grab your girls and get yourself a table because once the bottle service starts following, you're going to want to keep partying all night. Or at least until 2am. when the bars shut down. COME ON, BOSTON.
Friday, Day 1
Pro Tip: Make Friday your city day for shopping, doing touristy stuff, etc. You ain't got time for that on Sat.
Swing by the hotel, drop your stuff off, and hit the bar at the Moxy for the first of many rounds of the weekend. Pro tip: Bar Moxy's "French Spritz" is super tasty and light enough to fend off any mini-hangovers in the afternoon.

Make your way over to the Newbs (Newbury Street)/Boylston St. for shopping with a side of lunch. Top spots include: Parish Cafe, Stephanie's On Newbury, Pour House DUH (Rih loves the wings), and Lolita Back Bay.
Get the bride toasted at lunch, then go drive an amphibious vehicle through the water. No really, this is a thing here. Boston Duck Tours are land-meets-water historical tours of Boston in replica World War II vehicles that look (sorta) like ducks. And they're basically asking for wasted bachelorette groups to be on board, since all you do is scream QUACK QUACK at innocent people the whole time.
Chill at the hotel, try to nap, then pop bottles and let the glam begin.
Work the Seaport circuit via dinner/drinks at Committee and Lookout Rooftop.
Party at Grand like it's your job, then collapse in your bed.
Saturday, Day 2
Pro Tip: Grab coffee to go from your hotel (and maybe chug a mimosa or three), then head over to Charles St., the cutest street in all of Boston, for group pics on The Hill before you spend the rest of the day getting schwasty-faced.
Brunch on Charles at The Paramount (if your crew is small) or at Scampo at The Liberty Hotel, or back over by the park at Bistro du Midi.
Proceed to eat and drink all the things.
If your squad is the spa type, book afternoon treatments at Exhale Boston in Back Bay or Battery Wharf.
Or book the Bridal Dash Boston scavenger hunt where you'll try not to go mad have a good time because you're a good friend, damnit.
Another option for later: Keep drinking on a booze cruise around the harbor. The Boatonian has DJs, dancing, and all the cape codders you can handle (without vom'ing) for $30 per person (NOT including the cost of drinks, ugh). Country Saturdays features the best live country bands in New England—if you're into that sort of thing—and they start boarding at 8:30pm and shove off at 9pm sharp. Contact Matt at (617) 306-3347 for the group discount hookup.
Do a late dinner (Fox & The Knife, Toro Boston, Uni, Yvonne's), then hit the speakeasies for a few, before ending at the Boylston bars for last call.
Sunday, Day 3
Pro Tip: Ask for a late check-out in advance (some hotels let you pay more) so you can capitalize on Sunday Funday.
Wake up, raid the mini bar for all the water in the room (and maybe more champagne), pop some Tylenol and get ready for brunch! It's a marathon, not a sprint!
Go out with a bang at Dim Sum Brunch at Meyers+Chang.
Pass out on your flight, bus, train, car ride home—unless you're the driver. Don't do that.
Until next time, Boston!
Images: todd kent / Unsplash; hotelcommonwealth (2), xvbeaconhotel, godfreyboston, foxandknife, uni_boston, whitneyhotelboston, myersandchang, bistrodumidi, committeeboston, toroboston, srvboston, barkingcrab, alibiboston, thepourhouseboston, lookoutrooftop, yvonnesboston, bar500a, thegrandboston / Instagram
5 Desserts You Have To Instagram Before Everyone Else Does
Follow Tess on Instagram @foooodieee for the latest in desserts to die for and all other Instagrammable foods
When it comes to ordering desserts, my first thought is like many of yours: "Can I Instagram this?" If you aren't Instagramming your dessert to all of your soon-to-be-jealous followers, was it even worth the carb consumption? NYC has so many places to buy these kind of desserts that my mouth is watering just doing my research. By the time you have finished reading my rundown of the most Instagrammable desserts New York City has to offer, you'll be grabbing your phone and heading for the door… Like me. Uh. BRB.
Taiyaki NYC is known for their Japanese ice cream in a fish-shaped cone. I can tell you firsthand that these are soooo delish and definitely stand out from everyone's Starbucks pink drink pics on the 'Gram. Taiyaki NYC is also known for their unicorn cone (pictured below and still in a fish-shaped cone… so like a unicorn fish? IDK, just go with it). Some of the flavors you can choose from include Matcha, chocolate, vanilla, strawberry, and black sesame. As far as toppings go, your soon-to-be fat ass can choose from sprinkles, fruit, and even mochi. You can also get mochi on a stick to add flavor to the ice cream and to the photo.

OKAY, SO THESE ARE SERIOUSLY THE BEST COOKIES IN THE WORLD. FIGHT ME ON THIS. Plus, we all know that the "warm cookie oozing with chocolate chips" photo is the money shot for any IG foodie. Ranging from chocolate chip to blueberry cheesecake, these cookies will change your life.

If this isn't Instagrammable, I don't know what is. WELCOME TO THE NUTELLA CRACK MILKSHAKE. Holy shit, I got a heart attack just writing that. Yep, these bad boys include Nutella, chocolate, pretzels, whipped cream, hot fudge, peanut butter, strawberry shortcake, OREO and a food-induced coma if you eat the entire thing (not included with your purchase). Some people even call them freakshakes. I can't tell why, can you?

If you haven't been to Magic Hour at the Moxy Hotel, you are 1000% missing out. Not only is this place super cute and Instagrammable, but these desserts are probably some of the most delish treats I've ever seen or tasted. Their most to-die-for dessert is their GIANT ice cream sandwich, pictured below, which is literally bigger than my head. This cookie sandwich is a mixture of sprinkles, ice cream, and overall deliciousness and probable diabetes.

CoolMess is another gorg place on the Upper East Side whose interior is enough to be 'Gram worthy on its own. But the best part about this place? You get to make your own ice cream! Whether it's a simple ice cream cone or a giant sundae, your Instagram will be rolling in with the likes. And there are toppings for all of your heart's desires. Cookie dough, brownie bites, sprinkles, pound cake, fruit loops, gummy worms… AM I MAKING YOU HUNGRY? BECAUSE I'M MAKING ME HUNGRY. HELP.

If you're looking to share a dessert after date night or simply just craving sweets in general (which okay, you caught me, I always am), these are the top 5 places I recommend. Not only for a delish dessert, but so your dessert post on the 'Gram makes everyone else's look like *insert poop emoji here.*
Follow Tess on Instagram @foooodieee for the latest in desserts to die for and all other Instagrammable foods
I Ate Like Gwyneth Paltrow For A Day And I'm Still Hungry
People give Gwyneth Paltrow a hard time for her alternative wellness methods and her super organic diet, but she's obviously doing something right. Like, this woman is literally the face of all things healthy, and she looks better in her mid-forties than I do in my early twenties. I mean, Gwyneth has admitted she'd "rather die" than let her kid eat Cup-a-Soup. Those words straight-up came out of her mouth. It seems extra, but let's not forget that kid's name is Apple. But is Gwyneth Paltrow's diet realistic for the normal person? I decided to find out firsthand.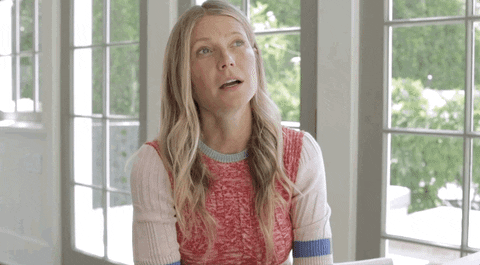 The Experiment
For this experiment, I decided to eat like Gwyneth for a day. Well, I actually considered doing a full week, but by the end one day one, I was over it and was severely craving a piece of milk chocolate. But more on that later.
I studied up on Gwyneth's wellness company, Goop, and I even bought one of Gwyneth's cookbooks, filled with some of her go-to recipes. I also read about her tragic dietary restrictions, but more on that later, too. I stocked my fridge with organic veggies and farm-raised fish, and lived a day according to Gwyneth Paltrow's diet. Here's how it went:
Breakfast
The first thing you should know is that I cheated before 9am. I'm sorry, but I just really needed a coffee. Because of her food sensitivities, Gwyneth tries to stay away from all caffeine, alcohol, dairy, gluten, corn, nightshade vegetables, soy, sugar, shellfish, white rice, and eggs. So, basically everything sold in a grocery store. I told myself I'd stick to Gwyneth's rules all day, but caffeine would be my one cheat. I feel bad about it, but it was one cup. Let's move on.

Gwyneth says she starts every day with a green juice that she makes from scratch at home. She calls it "The Best Green Juice" and it consists of kale, apple, lemon, mint, and ginger. I personally don't own a juicer, but I conveniently live down the street from Pressed Juicery, so I bought a bottled green juice with those ingredients. For $6.50 it wasn't bad, but it also wasn't good.

Aside from her green juice and some supplements, Gwyneth doesn't eat a real breakfast. This was sad for me to learn because as I mentioned in my Intermittent Fasting experiment article, I love breakfast. Gwyneth snacks occasionally, which was good news for me because I was still starving after the juice. She likes to eat raw almonds soaked in water, since apparently regular dry almonds are hard to digest. I ate my wet almonds while my tummy rumbled. It was a sad morning.
Lunch
Finally, lunch. Gwyneth likes to eat a "low-carb lunch," and it's usually a salad. I wasn't mad about this because salad is my preferred lunch anyway. In fact, Sweetgreen recently sent me a branded SG hat and a pin for spending so much money at their establishment. You're welcome, Sweetgreen.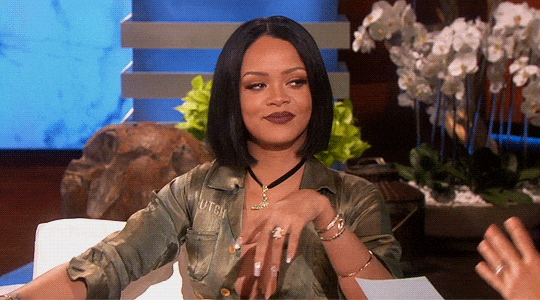 So anyway, knowing I would cook something from Gwyneth's cookbook for dinner, I decided to pick up a salad for lunch and make it as Gwyneth-esque as possible. I chose a custom salad with kale, romaine, butternut squash, quinoa, apples, carrots, and broccoli. I went with just olive oil and a lemon squeeze for the dressing, and obviously no bread, because *low-carb.*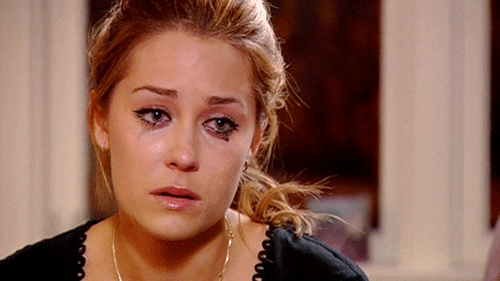 Snack
The salad was good, but I got hungry again couple hours later. I started browsing through the Goop website to see if I could find a snack Gwyneth would approve of. I was craving something sweet, so a post about sweet potatoes caught my eye. I love sweet potatoes, so if Gwyneth snacks on sweet potatoes, it was happening.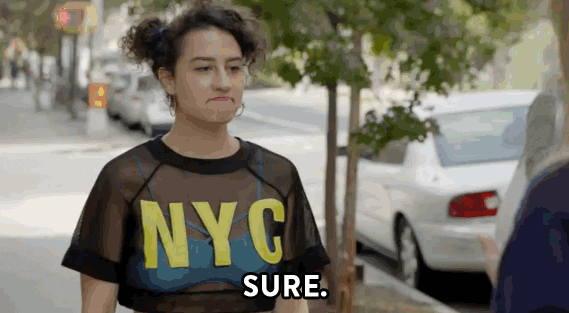 I sliced a Japanese sweet potato, which are the ones that are purple on the outside and white on the inside (game-changer, by the way), and I popped it in the oven at 400 degrees. It sat in the oven for 35 minutes, and I ate it in three minutes. I immediately regretted not making more.
Dinner
By dinnertime, I was frankly quite tired of this lifestyle. I'm usually a healthy eater, but even some of my fav daily staples like eggs and Greek yogurt weren't allowed because of Gwyneth's food sensitivities. I did some more stalking on Gwyneth's daily routine, and it turns out she doesn't actually follow this diet all the time. Although her doctor tells her what to eat and what not to eat, she lets herself have red wine and carbs when she wants. She even Instagrammed a picture recently of some cheesy pasta dish that looked bomb (but that I'm not completely convinced she actually ate). But most of the time, it's lean proteins and veggies and wet almonds.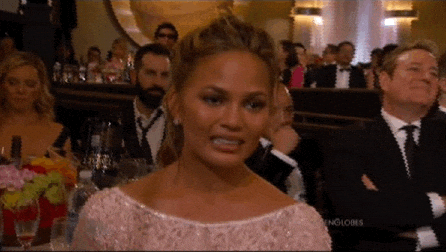 For my dinner, I decided to find a simple fish recipe in her the cookbook, It's All Easy. Turns out it's not actually A easy. I flipped through the book and looked for a recipe that involved the least amount of prep time and the least amount of ingredients. Call me an over-achiever.
I settled on the Nicoise Petrale Sole, which sounds super fancy and complicated, but it's really just a white fish prepared with capers, cherry tomatoes, olives, basil, white wine, olive oil, and some salt and pepper. I let it bake in the oven at 400 degrees for about 12 minutes, and then enjoyed my dinner. It was actually really good. Usually I'd roast some veggies on the side, but apparently Gwyneth doesn't eat "nightshade vegetables" and I didn't feel like exploring the depths of Google to find out what would be allowed and what wouldn't.
I had an apple with almond butter for dessert and started daydreaming about the Venti cold brew and bowl of oatmeal I would inhale the next morning. Sorry Gwyneth.

The Takeaway
Gwyneth is obviously killing it, and if this lifestyle is the reason for her insane bod and glowing skin, there's obviously something to it. But I think it's also important to keep in mind that Gwyneth drops a ton of time and money on fitness trainers, massage therapists, acupuncturists, estheticians, and other professionals. Although I enjoyed everything I ate (excluding the wet almonds), I was still pretty hungry after each meal, and all I wanted was an afternoon iced coffee. It's obviously not the diet for me, but some of her recipes look amazing and I'm down to try a few others. But like, only the easy ones. Don't push it.
Images: Giphy (8)
10 Food Trends That Deserve To Die Slow, Painful Deaths
2017 was a tough year for a lot of us. We had to settle with the fact that a large orange Gremlin that someone fed too much Fox News and Diet Coke became president. We also came to the realization that like, 75% of men think it's cool to rub your shoulders or have lengthy convos about dicks with you at work. We felt a shiver of hope when black women literally saved Alabama. Then immediately fell down a dark hole of sad when net neutrality died.
Regardless, though, of the news both good and bad, we were faced with an alarming number of food trends this year. Some were okay (I see you, queso everything) but some were fucking stupid. Let us now reflect on these, our horrible food trends of 2017.
1. Burgers That Aren't Burgers
"Oh, I really want a burger, but not like, a burger." Oh I totally know what you mean, 2017. Let me fetch you a burger on an avocado bun, or a burger made of sushi, or a burger made of ground-up legumes and beets. If you want a burger, eat a fucking burger. It ceases being a burger when you get rid of one of the two main ingredients—burger and bun. If I see my medium rare beef burger sitting on a "bun" of avocado, I will tell you to go fuck yourself. Then I'll find a bun, sandwich all that shit together, and enjoy it the way it was made to be enjoyed.

2. Activated Charcoal
If you love eating the ingredients of a face mask, this trend is for you. For some reason, activated charcoal had a moment this year—we assume pushed by doctors who concluded that too many people would try to drown their sorrow in alcohol this year and needed a way to soak up the poison. The cool thing is that this turns everything black, but the not cool thing is that it makes birth control less effective, which we basically need to live.
3. Matcha
I know you love your matcha soy latte and your matcha hot chocolate and your matcha colored hair and your matcha matching socks, but fuck off. Do you know what matcha actually is? It's a type of green tea that blah blah can help boost your memory and improve cholesterol, but to most of us, it was just a weirdly sweet, chalky tasting substance that made us look cool at Starbucks. Hard pass.
4. Unicorn And Mermaid Shit
Apparently, 2017 became a 12-year-old girl and everything had to embody a nightmare starring Lisa Frank and pastel Care Bears. That horror bled over into our coffee this year, and I for one hope to never see it again. My hatred also applies to the differently named—but same concept—Mermaid anything. When you crave artificial coloring, lack of flavor, and sugar flavored sugar, this is what happens. This is why we can't have nice things.

5. The Instant Pot
This year, we were faced with what would happen if we fed meth to our slow cookers. The answer was the instant pot, and I think everyone over at Bon Appétit and Food & Wine collectively jizzed themselves over the sponsorship dollars that poured in when they declared this the biggest culinary wonder of 2017. Is it cool to cook eight different things in one vessel? Yah. Is it cool after a week when all I want is some spaghetti and Rao's? Not really. You will use this once, just like the wine aerator you were spurred to buy in 1998 and the spiralizer you scraped dollars together for in 2009.
6. Fucking Stupid Oreo Flavors
You know what ISN'T necessary? Improving on something that literally already makes a billion dollars (I assume) per year. Is it good to expand a little and see what you can convince stupid Americans to buy? Yah, totally. But branching into flavors like FRUITY PEBBLES and COCONUT CRÈME or even fucking JELLY DOUGHNUT are 100% unnecessary and an insult to the very people who inhale sleeves of these chocolatey godsends nightly to take the pain out of everyday life. Leave me my dignity, Nabisco.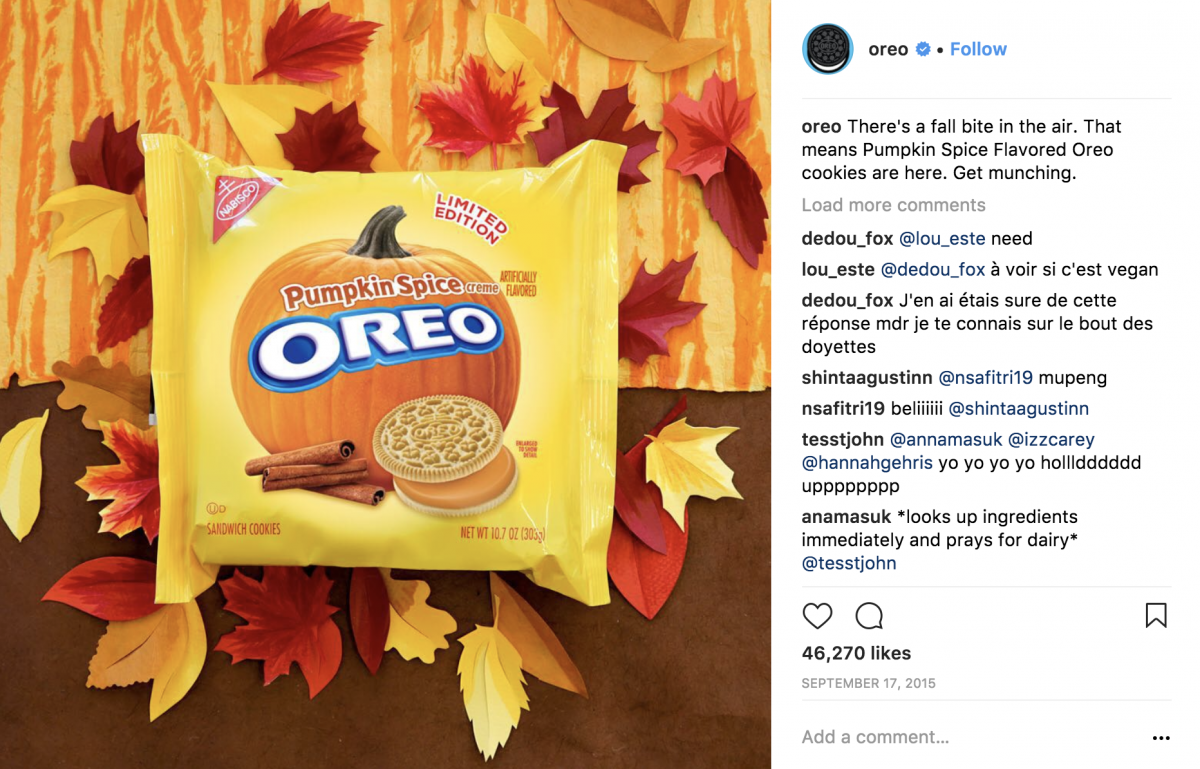 7. Cauliflower
"I LOVE SHITTY PALE BROCCOLI," said no one ever. Can we collectively come to an agreement that cauliflower rice, potatoes, pasta, pizza crust, coffee, chocolate, hope—whatever—needs to stop? I love carbs, and I know you do, too. There's literally no reason to pretend you're enjoying a big bowl of smooshed and sculpted wet vegetable matter over the fettuccini Alfredo you actually wanted. And if you're crazy enough to actually make a time-consuming cauliflower pizza, then you should be committed.
8. Cloud Eggs
Remember this shit? It popped up around January/February of this year, and it's just as stupid now, nearly 11 months later. Cloud eggs are what happens when you have too much time on your hands decide to beat and fluff the whites of an egg without disturbing the yolk. Do you know how time consuming that is? Do you know how not impressive it tastes? Picture an unsweetened meringue with an over easy yolk in the middle. I'll take my avocado toast elsewhere.

9. Ube And Other Purple Shit
If you missed the purple trend, it's okay because I slept my way through most of it. This purple yam from tropical parts of Asia was used in desserts all over my Instagram feed. I won't be sorry to see purple shit go, although Pantone seems to have a different opinion. Sidebar: the color of the year sucks. Nobody likes purple.
10. Avolattes
This one came and went in a flash—and for good fucking reason. It's exactly what it sounds like—a latte served in a fucking avocado. STOP. Put my coffee in and around my mouth and stop trying to combine breakfast trends.

The 8 Best Places For A Fire Avocado Toast Instagram In LA
Whether you live in LA or are just on vacay there, you can't leave without gramming an avocado toast at brunch—that's just like, the rules of feminism. Lucky for you we have done the hard work of "researching" the best avocado toasts, and by researching we mean getting drunk at brunch and eating avocado toast, obvs. Here's the best places to go if you want to enjoy California's other favorite green plant.
1. Sqirl
The avocado toast here is hands down the most photogenic in LA. It's definitely hyped up, but for a good reason. The wait is going to be annoying, but the line moves fairly fast. Still, be prepared to wait at least an hour before ordering. But trust us, it's worth it. You'll probably spot Marisa Tomei or Kristen Stewart here, which will def help you get those eyes on your Instagram story.
2. Jon & Vinny's
This is like the LA version of a typical Italian diner, which is to say it is nothing like an Italian diner at all. It does, however, have a delicious avocado toast option on Ciabatta bread. The place is small and laid back, so don't expect to bring a big group here. They also have pizza options, but come here for brunch and get the avocado toast—it's a light option with olive oil and lemon and it's what we imagine the Godfather would have eaten if he was a hipster teenager in a punk band.
3. Zinc
Zinc has one of the best ambiences in DTLA. It's also very spacious, which means you don't have to wait very long for a table. The avocado toast here hits all the right checkmarks. It's a classic and hearty choice with radish, chives, lemon, and avocado. You def want to get the egg on it, unless you're trying to lose three pounds. It's also right by the climbing gym, so you could also just do that afterwards and then the calories don't count. Right?
4. LA Chapter
This is great because it's in the Ace Hotel and you can 'gram yourself drinking a cocktail at the Upstairs pool bar after brunch. This is a great place to take your parents when they come and visit. They make their avocado toast with Aleppo pepper, which doesn't mean anything to us or to Gary Johnson but probably means something to people who care about that stuff. Definitely get a poached egg on this one, at least for the picture.
5. Stir Market
This is a large Italian market much like Eataly in New York. The avocado toast is simple here, but still totally grammable. This is right in the heart of Weho, which means don't wear your flip flops and leggings unless you're trying to hide from the paparazzi. You'll probably want to grab a coffee afterwards and day drink along Santa Monica Blvd afterwards.
6. The Hart & The Hunter
No, this isn't a new band playing at Bonnaroo this year, it's the name of a Southern themed restaurant.  Obvs if we're going southern you know this isn't for the betch on a diet. Their avocado toast comes with pickled onions and capers on sourdough (obvs) bread. It's one of those cute places that make you feel like you should be wearing a sundress, so plan accordingly. Also plenty of light in here for good pics.
7. Tar & Roses
This is another popular place that will have a wait, but their avocado toast is always with a twist so it's worth coming here. Like yes, there's a wait at the Louvre in Paris too, but are you just going to not see the Mona Lisa? Exactly. Their avocado toast options have included crab and Atlantic sardine, so they're not fucking around.
8. Commissary
The LINE hotel is a gem of a place in K-town for many reasons, but Commissary is the best reason when you're hungover on a Sunday morning, probably from dancing in the lobby the night before. The avocado toast comes with goat cheese and is surprisingly spicy, so watch out if you're not into hot stuff. It is a little pricy, but it's a hotel, get used to it.
The Rainbow Food Trend Is Back, And This Time It's More Extra Than Ever
Food trends are weird. Sometimes, it's basically just everyone discovering a food that already existed, like avocados in approximately 2011. (Seriously, what did we put on our toast before? I honestly can't remember.) But some trendy foods are a little more questionable, like turning every kind of food into sushi, or a burrito, or the invention of cronuts. But while these fad foods are a bit strange, this new food craze is fucking batshit. It's basically the rainbow food trend of 2016, only this time it's somehow even more hipster-y and annoying. Brace yourselves.
People on Instagram have started using weird ingredients to make foods that look like a "galaxy" pattern, or with super bright colors to look like "mermaid" or "unicorn" shit. Yes, this is real. We've already exposed the horror that is mermaid toast, and unfortunately, moldy-looking cream cheese on bread is only the beginning. People Hipsters are not stopping at toast, and there's no telling what they will fuck up next in the name of a few Instagram likes.
These monstrosities foods as a whole have been dubbed "Lisa Frankenfoods," and that's scary accurate, but also it makes us want to kill ourselves. These nightmare people spend way too much time and energy making all their food weird colors, and in case that wasn't extra enough, they usually add some stars and moon shapes on top for good measure extra basicness. Because it's totally normal to spend hours wandering the sprinkles aisle at Kroger to find some stars to put on your fucking toast. 

The most popular example you've probably seen is the rainbow bagel. But like, why does it need to be a rainbow? The colors don't even taste like anything, and you know it's a complete pain in the ass to make. But either way, some hipster in Brooklyn had an idea and now the damn thing is Instagram famous. Honestly though, that's just the tip of the iceberg, and we've been dealing with the rainbow bagel for a year now, so it's nothing new.
"I've got 99 problems, but a bagel ain't one" [email protected]__christina

Enjoy the world's most beautiful bagel! https://t.co/Q62XrT0JeQ #NYC pic.twitter.com/fxXAW7ve4l

— The Bagel Store (@thebagelstore) March 26, 2017
The real issues are the new mermaid and galaxy foods because they typically combine the two worst people alive: hipsters and vegans. These people love foods like chia pudding and smoothie bowls, and they ruin them by adding this powder shit called "Blue Majik," which is apparently an Australian superfood but we're not convinced. Really, should you be eating something from a company that spells "Majik" like that? No? We didn't think so.
Blue Mermaid Smoothie Bowl with E3Live Blue Majik https://t.co/fTYetXm7cb via @GOTSA_ pic.twitter.com/QvzbKiyG1N

— Oh Snap! Let's Eat! (@ohsnapletseat) August 16, 2016
Also, how does the above bowl qualify as "mermaid," exactly? It's just blue.
Introducing the latest foodie trend – vegan galaxy toast https://t.co/7jScKL0Vff pic.twitter.com/dBQQuPZA3n

— Harper's Bazaar UK (@BazaarUK) March 20, 2017
We won't lie, the galaxy shit looks kind of cool, but wouldn't you rather have it on like your computer background, or maybe some basic leggings if you're going to EDC Vegas? There's really no need to ruin your cream cheese by adding swirls of black food coloring, so just don't. We like visually appealing food, but it's food, not your fucking middle school art project. Also, please stop trying to make everything into a mermaid or a unicorn or Lisa Frank. Like, we get it, you miss the 90s and you can't let go of your childhood and you have some lingering daddy issues that you're attempting to deal with by eating your feelings, literally. But please stop assaulting my Instagram feed with this nonsense. Just do what everybody else who still harbors resentment towards their absent father does, and fuck a bunch of old dudes. Or buy a Disney princess bikini. Your call.
Mermaid Toast Is The Latest Hipster Food Trend That's Ruining Bread For The Rest Of Us
Every so often something so extra comes along that it's almost hard to even believe such extraness can even exist. The past year alone has given us succulent nails and permanent freckle tattoos for the face. Usually these stupid fads are relegated to the beauty realm, but occasionally they seep into the one thing we love most: food. Remember rainbow bagels, rainbow grilled cheese, and Oreo bagels? Yeah, we tried our best to forget, but our memory-zapping devices had a glitch so we couldn't quite erase these bastardized hipster foods from our memory. After the shit show that was 2016, we thought we'd seen it all. But nothing could have possibly prepared us for what's currently sweeping the blogs and Instas of foodies girls with an iPhone everywhere: fucking mermaid toast.
Your first question is probably "wtf is mermaid toast?" and if you'd just slow your roll for a second, we will get to it. But first I'd like to give a shoutout to whichever unhappy, bored white girl thought of this, because this is truly a testament to how far we as a race have come in our basicness. We all thought avocado toast was the be-all and end-all of basic white girl foods, but mermaid toast blows this toast out of the water. Pun intended, because I'm the worst person alive. So the next time someone tries to make fun of you because you ordered avocado toast at brunch, kindly show them this shit and let them know it could be a hell of a lot worse:
Move over rainbow bagels, mermaid toast rules the internet now: https://t.co/RcgomziEdV pic.twitter.com/4kSNF5GX8p

— Eater (@Eater) March 13, 2017
I KNOW. Don't be fooled; this shit may look pretty, but it sounds gross af. It starts with toast (groundbreaking I know) then is smeared with almond milk cream cheese—because, of fucking course you can't just use regular cream cheese that comes from a cow—and finally the mermaid part: blue algae powder. That's right. What you thought was just blue food coloring (because that's what normal people would do) is actually made from sea plants. Fucking ew. Talk about eating for the Insta, because who in their right mind would eat that for the taste? You're left with a swirly blue-green piece of toast that's kind of pretty I guess but also kind of looks like that time I forgot to throw out a tub of Philadelphia five months past the expiration date.

Also, can we fucking stop with the mermaid obsession already? Like, I get it. You wore a mermaid crown to Coachella and Ariel is your fave Disney princess and you live for a beach vaycay and moisture is the essence of wetness and wetness is the essence of beauty. But none of that shit makes you a mermaid. Sorry, it just doesn't. But if you want to spend your life thinking you're half fish, half person, be my fucking guest. Just please stop with the mermaid toast. It's gross, no one cares, and you look basic af.