12 Canned Cocktails, Wines, & Seltzers For Your Socially Distant Summer
If you asked anybody last fall what they thought their summer would be like, I'm sure nobody could have predicted we'd all be relegated to our homes, avoiding a deadly virus. (And if you did, give me your number because I need some advice on stocks.) Bars may be opening to varying degrees where you live, but maybe you don't feel comfortable venturing out just yet. Or maybe you just prefer drinking in the comfort of your own home, which, before quarantine happened, we all complained was a better way to pass the time anyway! So if you're not an overachiever who has taken this time to learn how to bartend (and who wants to buy random sh*t like vermouth and bitters anyway?), then it's time to stock up on canned drinks for summer. They're portable, they're delicious, and you don't have to make them yourself. Here are some canned drinks you can take to your next socially distant park hang.
Cocktails

Created in Los Angeles and produced in Ventura, CA, Livewire canned cocktails are created by top bartenders and the cans are designed by tattoo artists, which is good for your Instagram but bad for my hoarding tendencies. (What, I like to save pretty things…) Three drinks are now available: the Heartbreaker, a mix of vodka, oroblanco grapefruit, kumquat, jasmine, and ginger; the Honeydew Collins, which contains gin, honeydew, lime leaf, coconut, and elderflower; and the Golden God, which is made of Rye whiskey, brandy, apricot, green tea, and elderflower. Fancy. They're available at select stores in Los Angeles, San Diego, and New York, or you can just buy a 4-pack online.

So basically you'll never have to buy a bottle of liquor ever again if you just stock up on Cutwater Spirits, because they've put pretty much every cocktail imaginable in canned form. From a Bloody Mary to a tequila paloma to your basic vodka soda and so many f*cking more, they legit have it all. I sounded like an infomercial just there but it's legitimately true. I the grapefruit vodka soda, which has a nice flavor kick without being too abrasive like ahem other grapefruit canned drink varietals, as well as the tequila margarita, which knocked me on my ass at 12.5% ABV. Truly something for everyone. They're currently available in a bunch of states and on Drizly and Reserve Bar.

I love the design of these cans because they kind of look like you're drinking an old-timey soda and not a cocktail with 5% ABV. Just in case, you know, you might need to disguise the fact that you're getting buzzed…in front of your mom, not anything illegal, of course. Prairie's canned cocktails come in three varietals, all made with Prairie Organic vodka or gin. The cucumber lemonade and grapefruit are made with vodka, and they are pretty self-explanatory in terms of flavor and ingredients. If you're a gin person I don't trust you you can try the Minnesota Bootleg, a blend of gin, mint, lemon, and lime flavors. So like, kind of a gin fizz, maybe? Find them at a local retailer.

Speaking of super cute packaging, Two Chicks is a female-founded company that makes a number of equally tasty and pretty canned cocktails, and they're all sparkling, because obviously. What I love about this brand (aside from what I already said) is that they have cocktails you're not really going to find anywhere else, like a sparkling apple gimlet and vodka CuTea (vodka with peach, cucumber tea, and thyme). They also have your classics like a citrus margarita and paloma, though. I'll take one of everything. Buy locally or through services like Drizly.

Started by Shay Mitchell, Noah Gray, Max Dworin, and Kelli Adams, this sh*t looks and tastes like summer in a can. Their canned tequila soda has 5% ABV and 100 calories, and it's made with blanco tequila from a woman-owned distillery in Mexico and uses real lime and grapefruit juice. You really can't go wrong with either of the two classic flavors, lime and grapefruit.
Wine

McBride Sisters was started by (you guessed it) sisters Robin and Andréa McBride, who had no idea the other existed until 1999. I'm going to need a movie about their life ASAP, and it will be the new Parent Trap. While they have a bigger bottle collection, they offer canned sauvignon blanc and rosé. The sauv b is a New Zealand wine and the rosé is a California wine, a nod to how one sister grew up in New Zealand and the other in California. I'm telling you, they need a movie!! You can bu the cans directly through their site, and stay on the lookout for SHE CAN spritzers.

If you're more of a wine drinker, Cupcake wines have three types that come in a can: the sauvignon blanc, rosé, and sparkling rosé. All are perfect for summer and can be purchased at your local liquor store or, again, online. As an extra bonus that literally seems too good to be true, the cans are 375mL which means there is half a bottle in every can. Let me repeat that: HALF A BOTTLE IN EVERY CAN.

Speaking of wine, 14 Hands Unicorn Rosé Bubbles is pretty much the cutest canned drink ever, and that's all there is to it. I am told the flavor is "light, fruity and crisp," but I'm going to level with you guys: all wine tastes the same to me unless that wine is Chardonnay, which I categorically hate. This wine has scents of cranberry, pomegranate, and Bing cherry, but again, I went to a wine tasting once and was literally Michael Scott being like "this tastes like a red." Regardless, this rosé is cute and it tastes good, and you can get your hands on some online or through Drizly.
Seltzer

We have now reached everyone's favorite portion of the article: seltzers. And I'm not going to cover the obvious ones, but I do feel the need to include Bud Light on here. The thing is that these are actually good!! And they're one of the only companies that has a strawberry flavor, which is a personal favorite. You can pretty much get it wherever you can find Bud Light—I trust that you don't need my advice on this one.

Tequila drinkers (hi), this one's for you. Volley is the first clean spiked seltzer since it's made with only three ingredients: 100% blue agave tequila, sparkling water and organic juice (as if I care, I'm putting alcohol in my body). It's made with 100% blue agave tequila, so to me it tastes like a tequila soda, which happens to be my go-to bar order. They're basically like if you want the taste of tequila without all the commitment, and there are four flavors: zesty lime (tastes like your standard tequila soda with lime and it is, in fact, zesty), sharp grapefruit (like your skinny girl paloma), tropical mango (which is surprisingly really good and kind of tastes like soda), and spicy ginger (like a tequila mule). Check out their website where they will direct you to a third party retailer that ships to your state.

Another hard seltzer that is kinder on the body (well, as kind to your body as an alcoholic beverage can be) is Vizzy, which contains Vitamin C. This is bad news for me because I am known to drink when I am getting sick, because I subscribe to the "alcohol kills the germs" mentality. So now that we have alcohol that contains vitamin C, it's game over. In any case, Vizzy has more ~elevated~ flavors like pineapple mango, black cherry lime, blueberry pomegranate (it's getting wild over here), and strawberry kiwi. You can order through Drizly, Instacart, or at a retailer near you.

From spiked lemonade to tea to soda to coconut (water, I guess?) Crook & Marker has basically every type of hard fizzy drink you could ever want. I can always get down with a hard lemonade, and their classic, blueberry, raspberry, and watermelon flavors are a definite step up from the hard lemonade you stole from your parents in high school (not naming any brand names, but I think you know the one). You can find them at a local grocery store or similar retailer.
Images: Maria Oswalt  / Unsplash; sipwhiskey.com; cutwaterspirits.com; prairieorganicspirits.com; twochickscocktails.com; drinkonda.com; mcbridesisters.com; cupcakevineyards.com; 14hands.com; budlight.com; jensensliquors.com; vizzyhardseltzer.com; crookandmarker.com
6 Drinks You Need To Know How To Make To Be Considered A Functioning Member Of Society
As we get on into the scary shit that is adulthood, there are certain skills every betch should possess. Knowing how to fold fitted sheets (still unsure if this can be done), submit taxes, unload a dishwasher, book appointments, and even take care of an animal are all on the list. Feeding, and more importantly, drinking like a king are also up there. Knowing how to make classic drinks without consulting the internet so as to keep yourself and your friends drunk is super fucking important. Here is our definitive list of the drinks you need to memorize and know how to create for whoever walks through your door.
1. Gin & Tonic
It's two goddamn ingredients, and if you can't figure it out you don't deserve to share space with those who do. Add about 2 oz. of gin to a tall glass filled with ice. Squeeze in 2-3 lime wedges, then add them to the glass. Add 3-4 oz. of tonic water and stir.

2. Margarita
Ah, the margarita: a great and terrible decision, all wrapped into one. Luckily for you, making one isn't really that difficult, since we're going the classic route and not the blueberry burnt orange top shelf tequila dusted with fair trade sugar route. Run a lime wedge around two glasses and dip the rims in salt (or sugar if you're a lil bitch). Set aside. In a cocktail shaker filled with ice, combine 4 oz. white tequila (NOT Jose Cuervo), 2 oz. Cointreau, and 1 ½ oz. fresh lime juice. Shake that shit for about 15 seconds. Fill the rimmed glasses with ice and strain the margarita into the glasses. Garnish with lime wedges and serve.
3. Martini
A real martini is made with gin, which, while making you a psychopath for drinking it, isn't all that bad when added to a simple concoction like the motherfucking classic dry martini. Combine 2 oz. of dry gin with 1 oz. dry vermouth and 1 dash of orange bitters (optional) in a cocktail glass that's been chilled. Stir well and twist a piece of lemon peel over—then use as garnish. Olives are a faux pas, BY THE WAY.

4. Old Fashioned
Since this is like, probs the OG cocktail, you better know how to make it. Classic recipes abound and it's not all that difficult. Put 1 tsp sugar in a glass, douse with 2-3 dashes of bitters and a few drops of water. Add whiskey and stir until the sugar is dissolved. Add ice, stir to chill, and garnish with an orange slice.
5. Cosmo
We admit Sarah Jessica Horseface ruined this one for us, but it actually isn't that bad of a cocktail. I mean, it's kinda sweet, kinda tart, and kinda really fucking easy to make. Fill a cocktail shaker with ice and add 1 ½ oz of citrus vodka, ½ oz. Cointreau, ½ oz. cranberry juice, and ¼ oz. fresh lime juice. Shake that shit well and strain into a cold cocktail glass.

6. Mint Julep
So this may be the most difficult of the bunch, and that isn't saying much. If you live in the dirty south or raise horses/make bank on horses in Kentucky, you better know how to make this recipe as well as you can stalk an ex's girlfriend's mother's brother within 30 seconds of finding out their middle initial. Place 2 tsp. simple syrup in a tall glass and add about 10 fresh mint leaves. Muddle that shit until they're bruised, but not totally destroyed. Half fill the glass with crushed ice and add 3 oz. of good bourbon, stirring to combine. Add more crushed ice and add a few sprigs of fresh mint on top. Serve with a short straw.
Congratulations, and welcome to society, ya filthy animal.
8 Healthy Smoothies That Won't Make You Vom
Smoothies and juices are always going to be a top tier food item in the pyramid de betch. Like, how else are we expected to get all of our servings of vegetables and fruits before noon? Unfortunately, if you're stopping at a smoothie place or grabbing one at the store, it's probs full of added sugar, weird tasting protein powder, and questionable combos which taste like you licked the underside of a trash can. Even if it's in the pursuit of being skinny, we can't get past the gag factor. We're here to guide you through the produce section and supermarket so you can low-key become master of the store-bought smoothies.

Packaged as a pouch, you can either add this powder to yogurt and ice or just go the water route. It's made from enoki mushroom, wild blueberries, and 14 additional super foods so you know that shit is good. PLUS, it only has about 35 calories per pouch, so you have plenty of room to add other shit to it. (But like, you probs shouldn't.)

If you're not into the whole sweet smoothie thing, grab a savory gazpacho combining tomatoes, onions, peppers, and other salsa-worthy ingredients. At only 100 calories, you literally can't afford NOT to drink this shit.

Stay with me here. At about 210 calories, it's a bit more than we want to choke down, but the yummy factor and the fact that it's full of fresh berries make it worth it. If you must go to McDonald's, grab this to keep you from hand-palming a burger into your face hole.

If you just finished an especially punishing cycling sesh, grab this shit at the nearest Whole Foods. Along with 12 grams of protein, it's only made with vanilla bean, water, hemp, and dates. At 290 calories treat this shit like a meal replacement. Upside is that it only has 9 grams of sugar, so you won't be crashing later.

I mean, it's a combination of orange, pineapple, and mango, so if you wanted to add a lil' Malibu we totally won't tell. Plus, it has no artificial sweetners and you get a shit ton of vitamin C, which will make your skin hella amazing.

If you're into the whole green juice and veggie thing, try this mix of beets, carrots, apples, and oranges. It's a tiny bit spicy, sorta savory, and sorta sweet. Plus it has tons of vitamins and antioxidants which will def help if you're driving the struggle bus after a weekend of fried food and pizza.

Found mostly in Europe and places not ruled by a toddler with a combover, this bottled bev has only 188 calories and about 35 grams of sugar. The Super Purple is loaded with beets, avocados, and fruit, so you get a one-two punch of healthy fats, vitamins, and natural fruit sugar to take the vegetal taste down a notch.
8. Your Own
Literally, your best bet for a healthy, non-gag-inducing smoothie is to make your own. We recommend our fav combo of bananas, peanut butter, non-fat Greek yogurt, and fresh raspberries. It'll taste like the greatest PBJ you've ever had AND it'll give you a shit-ton of protein needed to boost your energy. Allergic to that shit? Try a classic combo of celery, cucumber, honeydew, and mint for a refreshing smoothie that you can def add alcohol to if needed.
A Definitive Ranking Of The Betchiest LaCroix Flavors
In the past few years, LaCroix has gone from something I'd only vaguely heard of before to literally taking over the world. Betches have ridded their fridges of Diet Cokes (JK not really) and flavorless flat water (God forbid) and replaced them with brightly colored cans of effervescent deliciousness. The good news? All LaCroix is pretty fucking betchy. They're calorie-, sugar-, gluten-, sodium-, anything bad for you-free so they're not going to make you fat like other sodas. They make amazing mixers. And who doesn't love bubbles? The bad news is that all flavors are NOT created equal. But that's what you have us for.
So we bring you: a definitive ranking of the betchiest LaCroix. Two things before diving into this: 1) There are a million fucking flavors so they're not ALL on here. 2) If you disagree with our ranking, that's fine. If it really upsets you, however, you need to relax and either pretend this list never happened, or make a life change and send us a box of LaCroix as a thank you. Preferably option 2.
10. Cran-Raspberry
Does anyone even drink this? Out of all of the flavors, this one is the fakest tasting and it's just not good. If you go to someone's house and they offer you a LaCroix then whip out this bad boy, it's time to go home and reevaluate the friendship.

9. Peach Pear
It's not necessarily bad—if I'm being perfectly honest, I think it's pretty good. I'm a Southern betch though, so anything peach is my shit. It's just that it tastes SO MUCH. It's like a transition drug for people trying to break into the world of sparkling water except they just can't give up their sugary soda ways. I feel like Peach Pear people probs keep a secret stash of Mountain Dew in case of emergencies.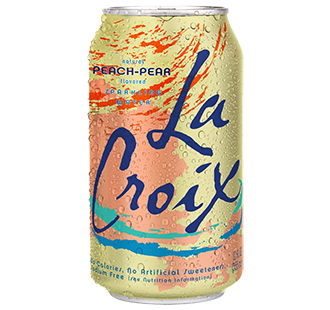 8. Coconut
The problem here is the way it smells. I literally crack open a can and start gagging because it's like cheap tanning oil and when I think about drinking it, I want to vomit. The only excuse for drinking this one is that it's a skinny option for a tropical mixer, but like, can't you just use coconut rum?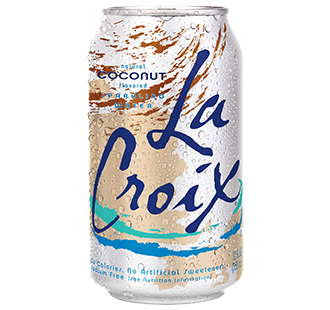 7. Pure
The OG LaCroix is a little boring because it has no flavor whatsoever, but I can definitely appreciate people who are hardcore enough to drink plain sparkling water. Best part about this one is you can throw it in any drink you want and it won't fuck up the taste, just make it a little bubbly.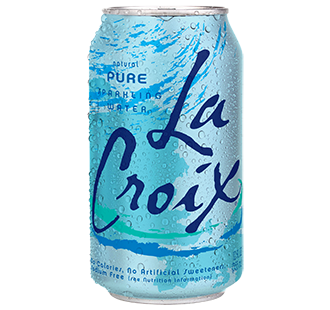 6. Piña Fraise
Ah. The first one from LaCroix's Cúrate (it's pronounced coo-rah-tay, btw). I feel like some people are gonna hate on these and be Team Original, but idc because they're amazing. This one mixes pineapple and strawberry so it's a little on the sweet side for my taste, but it has a good bit of flavor without fucking punching you in the face. It says "I'm not quite a LaCroix pro, but I'm not a lame AF newb either."

5. Melón Pomelo
If you couldn't tell by the name, this is another of the Cúrate variety. It breaks into the top five because of its uncommon mix of fruits that actually works and isn't totally nasty (looking at you, Cran-Raspberry). It's like a mixologist handmade your sparkling water for you. I mean, who knew cantaloupe and grapefruit combined could be so damn tasty?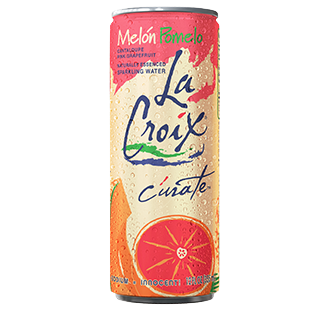 4. Cerise Limón
This one is literally like a calorie-free cherry limeade from Sonic. Well not quite, but close. The subtle flavors are usually the betchiest, but because it's all tart and no sweet, it doesn't taste as fake as some of the other flavor-heavy options. A vodka soda with a cerise limón instead of standard club is never a bad idea. But you can just say cherry lime so you don't sound like an asshole who's trying to speak Spanish.

3. Lemon/Lime
These two are tied because they're pretty much the fucking same. They're basically only liked by LaCroix snobs because they kind of taste like a fountain Sprite when it's running low on syrup. Tbh, these two are okay, but not my faves. The only reason they're up this high is because they're awesome mixers and go with pretty much any kind of alcohol.

2. Múre Pepino
Surprise! It's another member of the Cúrate fam and it is fucking incredible. The mix of blackberry and cucumber is like something you'd get at the spa. It's so damn refreshing and it's relatively unknown so you look betchy AF and slightly hipster, but not overtly, so when people go in your fridge and stumble across the lavender and lime cans. If you like crafty cocktails with herbs and shit, make this your new go-to.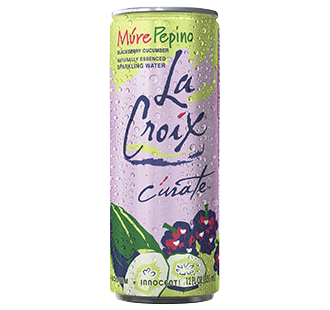 1. Pamplemousse
This should come as a surprise to no one. Pamplemousse (grapefruit, if you speak English) is an OG LaCroix and has managed to stay the betchiest. It has a little more taste than lime and lemon, but it's still super light and exclusive to veteran LaCroix drinkers. It's also one of the bubbliest which is always a good thing. Plus, the name is fancy AF. Long live the pamplemousse.