How Workout Classes Trick You Into Thinking You're Burning More Calories
In a bizarre turn of events, we're living in a time when Donald Trump is our president $34 workout classes are normal. Boutique fitness is taking over the workout world, and whether you're a cult follower or just someone who needs a 45-minute sweat before the workday, you've probably been drawn in by a class or two. With so many studios in the market, getting you to book a spot in class is getting competitive, and studios love exaggerating the effects of their workout classes to get you through the door. Here are some ways these workout classes might be tricking you into thinking you're burning more calories than you actually are.
1. The "Fat Burning Zone" Obsession
A lot of fitness studios use new technologies to track your heart rate and count how many calories you burn in each class, and honestly, these numbers aren't always indicative of a good workout, and just because your heart rate isn't in a certain zone, doesn't mean you're not burning calories.. If you're working hard in any class, you'll know when you're getting a sick workout, and you don't need to be told that you're in a specific "fat burning zone" to accomplish that. Trainers have literally come forward and admitted that although you could be burning a few extra calories while your body is in a specific fat-burning zone, it's a waste of mental energy to worry about it, and it doesn't make that big of a difference when it comes to burning fat. If you're particularly into the heart rate monitoring, go for it, but if it's not your thing, it really doesn't matter.


2. The AC Issue
The air conditioning of a studio depends on specific factors, like the building it's in and what the weather is outside, but if you feel a little warm as you're walking into the class, it's probably on purpose. A lot of spin studios and other bootcamp-style classes make the rooms hotter than normal to make sure you start sweating as soon as the class starts, and you end up drenched by the end of the workout. This doesn't mean you're not getting a good workout, but sometimes if you're dripping in sweat, you're tricked into thinking you burned more calories than you actually did. (Unless you signed up for a hot yoga class—obviously.)
3. The Class Right Before You
This goes hand in hand with the AC issue, but honestly it deserves some recognition because it's SO true. Ever notice that you're already kinda hot and sweaty if you walk into a fitness studio right after the previous class just ended? That's because the room is literally warmed up. And it also probably smells disgusting, but let's discuss that another time. While some studios leave 20-30 minutes in between classes for the staff to clean up and air out the room, a lot of busy studios have back-to-back classes without letting the room breathe in between. You end up sweating more and thinking you're burning more calories, but you're not getting a better workout just because you're drenched in sweat. Odds are, you're just doing the same shit in an already sweaty room. Sorry.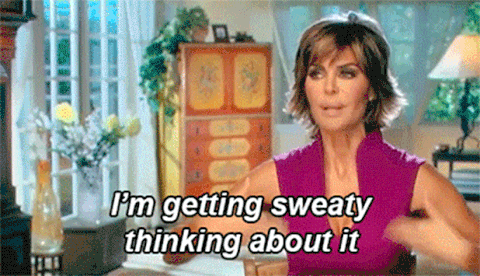 4. The Burnout Effect
In strength training, there is a legit and effective concept called "burnout sets," where you perform a certain exercise repetitively to exhaust the specific muscle. However, group workout classes have taken this idea and used it to make you think you're burning more calories than you might actually be burning. If you've ever spent like, 10 minutes in a barre class doing pulsing squats or felt the burn in your shoulders from the 2-pound weights in spin class, the fire in your muscles is from these burnout-style moves. However, this burning is not always indicative of how effective the workout actually is. You're fatiguing the muscle, but that can be done just as effectively with less reps and heavier weight, so you're just spending more time focusing on the burn. You're literally exhausting your muscles, but that doesn't always mean you're accomplishing more than you would with a regular-timed exercise set.
5. The "Full Body" Trend
This is another fad that workout classes use to draw you in and convince you you're getting some ultimate, total-body sculpting sweaty workout. The "full body" buzzword sounds like you'd be burning a ton of calories, but sometimes targeted workouts that don't work out your entire body can burn just as many calories. It's a marketing strategy, and it's working on you. Full body workouts are great for you, but don't think that if you're just doing an upper-body strength workout that you're not getting as effective of a workout. In fact, sometimes studios just add in moves that target extra body parts to make sure you're super sore the day after, which, once again, isn't always proof that it was a good workout.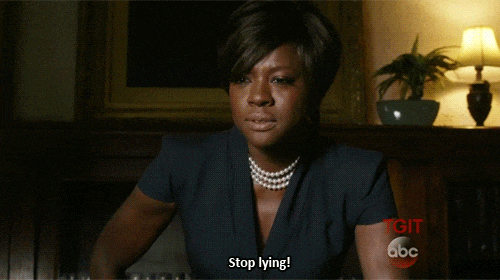 6. The Extra 15-Minute Class
After every Upper East Side mom tried the regular 45-minute classes and still had an extra 15 minutes before the 12pm rush hour at Whole Foods, studios decided to make their classes longer, adding in another 15 minutes to get an even better workout. While these longer classes obviously burn more calories because logically you're working out for a longer amount of time, don't think that these extra few minutes are necessary. HIIT style classes in particular are meant to push you to your limits in a short amount of time, so if you know you're sticking around longer, you might end up pacing yourself (aka not trying as hard the whole time) and burning the same amount of calories that you would have in the shorter class where you'd go all-out from the beginning. Class timing isn't everything, so if you don't want to do burpees to a Meghan Trainor song for another 15 minutes, don't feel guilty about it. We certainly don't.
Images: Martin Barak / Unsplash (1); Giphy (6)
How Many Calories You Really Burn At SoulCycle, Barre & Other Workout Classes
Ever since Lady Gaga replaced her personal trainer for her own SoulCycle bike and we started shopping at Bandier instead of Lululemon, there's been a shift in the world of working out. Boutique fitness is trendier than ever, and betches across the world are drinking the organic sugar-free Kool-Aid. I mean, there's a Barry's Bootcamp open in Milan, so you know this shit has gone global. Workout classes are the new jog in the park, but are they really worth the price tag? We've been dying to know how many calories we actually burn in these classes, so we did some digging and the results are in. Keep in mind that everyone's bodies are different so it's hard to give you a straightforward number, here's how many calories you (approximately) burn in your go-to classes:
1. Spin
Spin classes have surprisingly been around for decades, but they didn't really get big until SoulCycle developed a cult following the size of China's population and was then followed by Flywheel, Peloton, Swerve, and a few other wannabes. A lot of these studios tell people they can burn up to 1,000 calories in a class, but that's ambitious, even if you're like, really pretty athletic. If you're working as hard as the teacher is telling you to work, you're probably burning around 500 calories in a 45-minute class. This obviously varies depending on the person, the class, and how much effort you're putting in, but just think logically. Like, if I'm drenched and crippled by the end of a spin class, I know I burned a shit ton of calories. I mean, It's like I have ESPN or something. Can I take all these free bananas now?

2. Circuit Training & HIIT
Circuit-style classes are becoming more and more popular recently, and it's not just because girls have realized they'll look good if they step off the treadmill and start lifting some weights. HIIT classes are short and effective, because the class is scientifically built to make you work in short, intense intervals that are meant to spike your heart rate and keep your body burning calories for a day after the workout. The scientific term for it is called EPOC, and the results are dope. So, even if you're only burning like, 300-400 calories in a 40-minute HIIT class, your body is put in a calorie-burning mode, which can last up to 36 hours, depending on how hard you worked. Thank you, science.
3. Barre & Pilates
Barre and pilates classes are obv different in many ways, but they're both focused on muscle toning and pulsing movements, so we're grouping them together for convenience reasons. Basically, whether you're on a pilates reformer or doing pulsing squats with a bouncy ball in between your legs, you're doing resistance training, which means you're damaging your muscles in class. Afterwards, the muscle fibers repair themselves, which makes your muscles grow and your body get toned AF. So, these classes usually burn only 200-300 calories, but the point of them is to spike your metabolic rate and strengthen your muscles, so don't freak out if you're not soaked and exhausted by the end of class—you're getting more long-term results that are not just about the amount of calories you burn in class.

4. Boxing
Boxing has had a trendy revival lately, so we've been dying to know what's so damn life-changing about these classes. Gotham Gym and The Dogpound have always been packed with celebs like Gigi Hadid, Shay Mitchell, and Karlie Kloss, but now new studios like Rumble and Shadowbox are taking over the NYC fitness scene, and it's not just because the trainers literally look like the strong versions of Victoria's Secret models. Boutique boxing studios incorporate traditional boxing drills in their classes, but they also usually have HIIT and strength training segments built into the class. With the cardio of boxing and the effects of weightlifting combined, these classes can burn anywhere from 500-800 calories. It's also a cheaper form of therapy if you're particularly angry at the moment. Just saying.
5. Hot Yoga
We know there are a lot of different types of yoga classes out there, but we can't sit here and dissect the caloric differences between Vinyasa, Bikram, and Ashtanga (pretty sure that's the name of a bomb sushi restaurant, though). We're talking about hot yoga because people tend to think they're burning a million calories due to the yoga poses being done at such a high temperature. While it's true that hot yoga classes take place in rooms set at over 100 degrees, the extra heat just makes your body lose extra water, not fat. If you're taking a rigorous yoga class, you could technically burn up to 400 calories, but most probably clock in at around 200. Basically, the "hot" part doesn't mean more calories burned, it just means one more day that you can't rely on dry shampoo again. Kind of a bummer.

6. Dance Cardio
Although Zumba hit its peak in 2009 and pretty much died since then, there are a lot of types of dance-based workouts that burn a ton of calories. Again, everyone's bodies are so different, but if you're really jumping around and kicking your legs in the air for an hour straight, you can probably burn up to 500-600 calories. 305Fitness in NYC claims you'll burn 800 in a class, but that's probably a stretch, unless you're that annoying person in the front row who does the absolute most the entire time (you know the one). Most dance cardio classes take breaks and have active rest periods, so it's obviously not as intense as spin or boxing. But then again, a workout is a workout, so if you'd rather dance than peddle on a bike until your quads feel like they're literally on fire, we totally get it. Do the dance class.