5 Wedding Hair Mistakes To Avoid At All Costs
When it comes to your wedding day lewk, I'd just like to throw out an unpopular opinion and hope for the best: your hair is just as important as your dress, mmkay? You can't show up to your wedding in a Princess Mia-worthy outfit just to eclipse it with a half-assed 'do. I don't make the rules, y'all. Look, I fully embrace au naturale beauty looks that are definitely having moment right now, but there's a difference between loose, tousled waves and "I just woke up after sleeping on wet hair." Even if you think you're safe from this kind of epic f*ck-up because you're going for glam updo or some kind of fancy braid situation, you can still learn a few things from the pros, so listen up. 
Am I calling myself a pro? Lol, no. Of course not. For a sensitive topic like wedding hair, I decided to call upon the legit experts: Giovanni Vaccaro, Artistic Director at Glamsquad. Unless you are a hairstylist and have full confidence that you know exactly what you're doing (teach me your ways), I highly suggest reading on to learn a thing or two so you don't show up to your wedding stealing Bellatrix Lestrange's look. Whether you're going for a minimalist, easy style or an all-out Met Gala situation, all of the below apply to you.
1. Don't Shampoo On Your Wedding Day

I know what you're thinking: why, though? Until talking to Vaccaro, I just assumed that everyone washes their hair on their wedding day. According to Vaccaro, "I tell all of my clients to shampoo the day/night before the big day because second-day hair behaves the best—especially for an up-style." He has a point. If I have a big date—meaning, like, dinner with my parents or something—I usually adjust my shampoo days around so that I can wash my hair the day before, so why wouldn't I do the same on my wedding day? Also, in case you're wondering, he adds, "For those ladies who get oily quickly, dry shampoo will be your savior."
2. Don't Go Au Naturale
Ok, hear me out: this is completely your choice, so if you feel like extensions just aren't for you, we won't judge. However, all extensions do is add life, volume, and thickness to your hair and, honestly, who doesn't want that at their wedding? SHOW YOURSELF! Vaccaro says, "Regardless of how long or thick your hair is, you should still consider wearing extensions on your wedding day. Great for up-styles (ponies or chignons) or down styles (retro waves or boho chic texture), extensions help create a thicker, fuller look that will instantly elevate your camera-ready appeal." You also don't have to opt for an Ariana Grande look. Instead, you can do something a little more subtle with your wedding hair that's easy to take out at the end of the night. 
3. Don't Ask For Too Many Opinions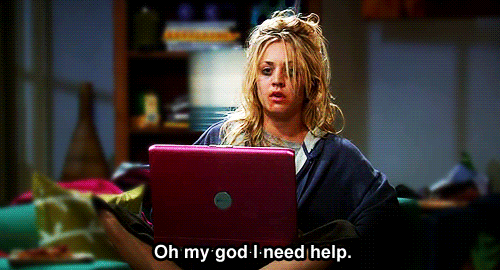 At the end of the day, how you wear your hair is your business. Ask for a few opinions for people who value honesty, but keep it to a minimum. "Asking 20 friends plus your mom, soon-to-be mother-in-law and grandparents, what they think about your wedding day beauty look is a big mistake and guaranteed to drive you nuts. My suggestion: solicit the opinions of your closest friends who have a similar style and aesthetic and really get you," advises Vaccaro. 
4. Don't Get A Trim
If you only want to pick one thing to listen to in this entire article, dear God, let it be this point. Vaccaro says, "If the ends are too healthy and soft, your hair may not hold the style all night. A little fatigue on the ends will help your hair hang onto the style. So get that final trim 5 to 6 weeks before your wedding day." As someone who gets a trim before nearly every minor life event, this one was a tough pill to swallow. But I'm going to trust the expert here.
5. Don't Forget About Your Comfort
Fancy 'dos are great and everything, but you will be rocking this hair for nearly an entire day, so remember that when you're trolling Pinterest for Marie Antoinette-style looks. Vaccaro says, "If your wedding day hairstyle hurts or doesn't authentically feel like you, even though it's the hottest hair trend of 2019, you've got a problem! You should feel like the most beautiful version of yourself, so make sure to express that desire during your hair trial." To put it simply, your wedding isn't the time or place to experiment with a new beauty look that you've never worn before. He adds, "Also, if a bobby pin is poking you in the skull, kindly ask your stylist to take it out." Fair. 
Images: Sweet Cream Ice Cream Photography / Unsplash; Giphy (2); glamsquad, giovannivaccaro (2) / Instagram
You Can Wear A Weed Flower Crown To Coachella, But Please Don't
If you've ever even thought about attending Coachella, you know that the flower crown is the most basic of festival accessories. Like, if you wear a Northface and leggings daily say the word "hashtag" out loud, then you're probably wearing a flower crown at Coachella. It's like, for two days every girl gets to pretend she is a unique and special woodland nymph by dressing exactly the same as 3,500 other girls in a 50-acre radius. Another thing you may know about Coachella is that people smoke weed there. Like a lot. Like, early 90s Snoop Dogg levels. So it'll probably come to no surprise to you that some geniuses (and by "geniuses" I mean "weed farmers") at Lowell Farms in California thought to combine these two things by creating the weed flower crown, and I'm gonna come right out and say that this is going to be a hard no from me. 
Weed vodka exists, but will it get you crossfaded? Find out here!
So, okay, wearing a weed flower crown probably sounds fun in theory. The weed is right there! In your hair! And everyone will know what a cool woodland stoner you are! But if you pause to think about the weed flower crown for more than one second, you'll see that it's a pretty fucking stupid idea.
— The Cut (@TheCut) March 30, 2017
For one, you're going to reek of weed, and not in a fun way. After three full days of weed-scented sweat baking into your scalp, there's no amount of dry shampoo that will get you back to being presentable for work on Monday. Also, while weed is cool to smell in like a party situation, nobody actually wants to smell like weed. They call it "skunk" for a reason. 

Second, weed, if it's at all decent, is sticky. Do you really want all the THC crystals getting wasted on your hair? By the end of the weekend you'll probably be washing like, three bowl packs worth of weed right down that drain, and that's just plain wasteful.
Finally, there is just no way having weed on your head is more convenient than just keeping it in a sandwich bag in your fanny pack and then doing a quick changeover into your bra right before the security line like any normal festival goer. And you'd better believe all the drunk, rolling Coachella attendees will have no problem just reaching out and snagging a chunk off of your crown. Best to keep that shit under wraps so you can be sure to only share your stash with people you actually know, or incredibly hot strangers.

So look, if you want to smoke weed and wear a flower crown at Coachella, that's your right. It's like, in the Constitution or some shit. But please, whatever you do, keep that shit separate. Unless you're trying to be extra. In which case, you're on the right track. 
What Your Favorite Snapchat Filter Says About You
Snapchat filters have come a long way since the days of the rainbow barf, and at this point we all have our personal favorites that we use on the regs. We love Snapchat filters so much, that they're basically the only thing keeping Snapchat afloat now that Insta stories got into the game. And much like perfumes, lipsticks, and literally every other customizable things on the planet, the filters you use most say a lot about you, which is why we're here to let you know what all your followers are already thinking. Read on for what your favorite Snapchat filter says about you.
The Puppy: You're Very Loyal
Because dogs are loyal, right? Wrong. Loving the puppy filter means you respect the things in life that don't let you down, and looking like a cute animal next to your bestie is one of them. You can count on this filter to improve any situation because you've personally tested it out in all of them. Whether you're sitting on the couch or full-on blackout out at the club, once you layer on some puppy ears you're morally obligated to send that image to every contact in your phone.

The Pretty One: You're Great At Gaming the System
Any betch that defaults to the pretty filter is both vain and highly resourceful, basically two of the best qualities to have. This filter instantly makes everyone look hotter, even if you're not wearing makeup, which means you can be extremely lazy about your appearance and still send thirsty pics to your crush. If this one's your favorite it means you're not above using special effects on your face instead of getting ready which is basically the definition of winning at life.

The Flower Crown: We Get It, You Went To Coachella
Honestly, enough already. If you're sporting the flower crown more than once every six months then you've made it abundantly clear that you're a festival betch. Even though it gives you a facelift and lash extensions, you can easily overdo this filter so you may want to chill out for a bit and pretend to be a hippie elsewhere.

The Face Distorting Ones: You Give Zero Fucks
If you're just sending these to friends that's one thing, but if you're proudly displaying your busted face for all to see then you've clearly given up on life in a very public way. On the bright side, your normal selfies probably look amaze in comparison.

The Sunglasses/ Partying Ones: You Stay In a Lot 
No one uses the party filter while actually at a party, so if you've memorized the lyrics to those catchy songs by now then it might be time to leave the house. At the very least don't send these out multiple Saturday nights in a row because that's just depressing AF for everyone receiving them.

The Bunny: You're Having A Life Crisis.
No offense, but if your favorite filter is the dancing bunny then you def want to rethink your choices. This is a one-and-done kind of Snapchat that's best used for posting an embarrassing vid of someone else. If you're repeatedly sending Snaps of you with a scary bunny face, or God forbid, Storying it, then you're likely in the midst of a mental breakdown.

No Filter: You're Really Brave, Or Really Old
If you prefer to never use a filter then you either have the strongest selfie game on the planet or just don't understand how to use Snapchat. While we all enjoy sending pics with #nofilter, it's not something we would choose to do all the time because it's a) kind of boring and b) the pretty filter exists. Time to get with the CGI programming, betch. 

What To Wear To A Music Festival That's Not A Flower Crown
Music festival season is in full force, so brace your social media yourself. While I usually like to avoid 16-year-olds in crop tops, some festival lineups are hard to ignore. Besides, weren't we all once 16-year-olds in crop tops? Also, it is hard to deny the allure of lots of day drinking. Plus, I heard Kendall Jenner goes to music festivals in army pants and flip flops, so I go to music festivals in army pants and flip flops.
So, if you find yourself feeling the ~desert vibes~ or ~farm vibes~ or just general ~vibes~ this year, take notes. Here are 5 trends to lookout for in 2017, and 5 trends you should burn with the memories of taking bad molly at Coachella and licking strangers' faces. Or was that just me?

1. Instead of a flower crown, try a felt hat.  

Felt hats def master the whole "I'm unapproachable but still chill af" vibe. They're relaxed, edgy, and the bandana trim lets people know you spent just as much money on your ensemble as you did your ticket. You're probably saying but what's a music festival without a flower crown? A place I'd much rather be at, that's what. How did we let a bunch of Frida Kahlo nightmares parade around with fake daisies in their hair, ruining festival fashion for everyone? Last time I checked, you're not a Game of Thrones character or Lana Del Rey, so log off Etsy, get tf out of Forever 21, and throw out your flower crown. Also, a felt hat will keep the sun out of your heavily dilated eyes, which you'll def be grateful for. 
2. Instead of body jewelry, try a statement necklace.

Can we all agree that jewelry is doing just fine where it's supposed to be sitting on your body?  Call me old fashioned, but I'm fine wearing a necklace that goes around my neck, no thigh-gap chains necessary over here. This wrap necklace from Pritiworld is a perfect accessory—pair it with any simple outfit and look effortlessly festival-ready. The arrowhead accent makes a statement and the delicate beads keeps the necklace from trying too hard, bless. 
 
3. Instead of rave boots, try platform sneakers. 

I sometimes wake up in a cold sweat in the middle of the night, haunted by all the rainbow fuzzy rave boots I've seen in my years. Like, thanks for reminding America that your dad hates you. I don't think the full back tattoo was doing a good enough job. And while you can LITERALLY PUT ON ANY OTHER SHOE and it'll be better than a rave boot, why not try out a platform sneaker this festival season? A flat, closed toe shoe is always the safest bet for standing around and walking all day. It's like when your mom told you to wear sensible footwear, but now you don't have to ruin your fire outfit with a not so sick pair of New Balances. Platform sneakers add just a little height (you're welcome, booty) without killing your legs. And the metallic stars subtly add that girly-grunge feel to your outfit without doing the absolute most.
4. Instead of eye jewels, try a cool pair of sunglasses.

93% sure I've read somewhere that the right pair of sunglasses is scientifically proven to a) bump you two points hotter and b) give you way more Insta likes. These thick-framed marble sunglasses look great with sundresses or tank tops and will distract from the fact that you've sweat off all your makeup. Consider swapping jewels for sunglasses the next time you decide to draw as much attention to your face as possible. You're not performing drag, and you're not Zenon Girl of the 21st Century, so frankly I just don't know why you think gluing colorful gems, glitter, and crescent moons all over your t-zone would be chill.
5. Instead of high waisted shorts, try overalls.

High waisted shorts are like the hookup you promise yourself you won't crawl back to. It's easy to say you won't text him when you're sober, but now it's 1am, and you and I both know you're not asking if he's up out of concern for his sleeping habits. With more ways now than ever to wear denim, we're better than high waisted shorts. They've always been there, and they will always be there, and I'm telling you there's more to life. Easily style this patched overall dress with a lace bandeau or crop top underneath. Now you're showing just enough skin to low-key dress like a slut.