7 Instagram Live Workouts That Are Almost As Good As The Real Thing
There are two things that everyone has become obsessed with in quarantine: baking banana bread and at-home workouts. Let's face it. We have no control over what's going on in the world, so we're turning our focus to the things we can control, like canceling our gym memberships and tuning into Instagram Live workouts instead (whether or not we actually do the workouts is another story, but we'll still watch).
With the overwhelming amount of Instagram Live workouts that are available to us every single day, it can be hard to know which ones are actually worth it. Don't worry, that's what I'm here for. Below are the best Instagram Live workouts, so you don't have to risk accidentally tuning into a live that sucks, being the only person there, and having to frantically exit out before you get called out.
Hot Pilates
View this post on Instagram
The popular LA pilates studio full of A-list celebrities, models, and your favorite influencers tops this list. Offering classes every day, I promise you your abs, arms and butt will definitely feel the burn.
@HotPilates instructors go live for a 30-40 minute body-based workout. With the hottest music, amazing energy, and moves that will make you sweat in seconds, it almost feels like you're in the luxury studios, working out next to the hottest people in Hollywood. Instead, you're working out next to your dog in your living room, but it is what it is. 
Classes are offered every day of the week, usually beginning around 10am ET and through to the evening. The times, types of classes, and instructor information is posted daily on the Hot Pilates Instagram account. 
If you really want to feel like you're in a Hot Pilates class, crank up your heat to 85 degrees, dim your lights and light your sexiest candle. It might jack up your utility bill, though. 
Barry's At Home
Known as the best workout in the world, Barry's Bootcamp now offers Barry's at Home on IG live. 
Barry's At Home typically offers two workouts per day, at 12pm or 3pm ET, every day of the week. Depending on the class time you choose, it will most likely be a total body or band workout. Both can be done without any equipment, but if you want the exact bands they use in the workouts, you can buy them through the Barry's website.
Classes are around 25 minutes long, followed by a cool down, and are taught by Barry's instructors across the country. To no surprise, their energy is just as high and the music is just as good in their living room as it is in the Red Room. 
If you really want to feel like you're in the Red Room, buy red LED lights and turn them on during the workout. Is it just me, or does working out in red lighting make you so much more attractive?
The only con to this workout is that we can't go to the fuel bar and pick up our skinny b*tch smoothie. Really can't wait for that day.
Torch'd
Torch'd creator @isaacboots hosts Instagram live workouts everyday at 11am ET. Torch'd is a workout full of targeted repetition and body resistance. Celebrities like Kelly Ripa and Vanessa Hudgens swear by it, so that's when you know it's worth it. For this hour-long workout, no equipment is needed, but Isaac will usually wear ankle and wrist weights for that ~extra~ push.
If you love the workout, Isaac asks his followers to consider paying it forward and donate to the No Kid Hungry campaign. Together, over $140,000 has been raised so far. You can donate here.
@Karaliotta x Women's Health Magazine
View this post on Instagram
Ever heard of paper circuits? Me either, until I found Kara Liotta workouts on the @womenshealthmag Instagram. Every Monday and Friday at 12pm ET, the CO-Founder of KK Sweat and celebrity trainer (NBD) Kara Liotta hosts a 25-25 minute workout on Women's Health IG live, and all you need is an 8.5×11 piece of paper and a wall. The workouts are usually total body or booty inspired, and don't require a lot of space.
#COREntine
Every day at 9am ET, Co-Founder of Cyc Fitness and Barry's Chief Instructor Keoni Hudoba hosts #COREntine on his IG live. All you need is your body, so no excuses! You can expect a 20-30 minute core intensive workout. Keoni always ends the IG Live with an inspirational message which really helps you get out of a quarantine funk. 
Keoni is raising money from #COREntine and is directly distributing it to small businesses, organizations, and charities that need help due to COVID-19. You can send the donation to @keoni-hudoba on Venmo. His motto during this time is "socially distant, but emotionally connected".
Tyler Cameron x Phil Fit
I mean… duh. America's sweetheart, Tyler Cameron, has Instagram live workouts with his friends and trainer Phil Fit almost every day. Sometimes they're outside with palm trees swaying in the background (jealous), and sometimes they're in his living room working out with his dining room chairs. There isn't a set schedule throughout the week, but Tyler always goes live for the workout at 11am ET. 
Expect to see Phil Fit break out into a TikTok song or say "Turn Up", which I really appreciate. I miss turning up.
Most of the Instagram Live workouts are around 30 minutes long and you may need a chair or wall, but that's it. The cardio usually consists of jogging around Tyler's living room (okay, brag that you have a living room), and when they are tired they actually take a second to breathe. #Relatable
Obé Fitness
Although it's not IG Live, I just needed to mention Obé Fitness. It's an online workout experience with instructors who really know what they're doing. Some classes you can expect to see are sculpt, barre, dance, cardio, and yoga. Classes are around 28 minutes long, and you can either tune into a live class which are available every day, or pre-recorded sessions. Depending on the day, you'll be able to join live classes starting at 7am throughout 2:30pm ET on weekdays, and 9am to 4:30pm on the weekends. Obe Fitness even has wine bottle workouts. They're currently offering a 7-day free trial, so trust me on this one—you'll be obsessed. 
Images: Jonathan Borba / Unsplash; hotpilates, barrys, isaacboots, womenshealthmag, keonihudoba, tylerjcameron3, obe_fitness)
5 Fitness Apps That Are Actually Worth Downloading
Every year, on December 31, just before the clock strikes midnight and you're preparing to chug a bottle of champagne, you vow that this is the year you finally get in shape. Never mind that you'll probably wake up tomorrow and completely forget WTF happened on NYE, let alone say "no" to that leftover Chinese take-out in your fridge. I know, because like, me too. Diet starts in 2019, amiright? But for those of you who believe that eighth time's a charm, here are some fitness apps to help you get that New Year's body. It's time to use your phone for something other than cyber-stalking your ex and his new girlfriend.
1. Sworkit
Sworkit hit it big on Shark Tank when Mark Cuban invested $1.5 million in the company. At one point the app was free, but now they're charging $29.99 a quarter or $79.99 a year. They may sound like greedy f*cks, but they're actually the cheapest option of the paid apps on this list. Sworkit has a bunch of fans, averaging an impressive five stars on the App Store. With the price you pay, you get access to a trainer who can answer all your burning fitness questions. That's kinda cool if you're lonely and bored of bugging Siri or the personal trainer you're hooking up with. Also, Sworkit utilizes only bodyweight moves (no equipment) so you can literally do their workouts anywhere. That means if you're looking for an app to use in the gym, you have better options. In order to utilize all the equipment, keep reading.

2. MoveWith
MoveWith is like having a personal fitness class right on your phone. A lot of the most popular trainers from boutique studios around the country are coaches on this app. Basically, you get a similar workout for a fraction of the price and in the comfort of your own home or gym. The workouts range from yoga to HIIT to weightlifting to guided meditation. They even have life talks, so clearly the variety is insane. You can choose which body parts you feel like working on, and the amount of time you have to work out. The trainers' voiceovers also make it sound like they're right there with you, yelling in your ear. Very realistic and motivating for those of us who need to feel a little fear to get moving. Depending on the class you choose, you might need some gym equipment. This app isn't free, though, and will cost you $12.99/month or $95.99/year.
3. DailyBurn
DailyBurn is not good for commitment-phobes. Instead of starting a workout, the app makes you start programs that last 8 weeks *nervous laughter*. I'm here for a good time, not a long time. But for those of you who need that kind of structure, this app is for you. Each program also comes with its own nutrition guidelines and meal plan to make sure you really see the results. The thought of all this commitment and cooking is giving me hives, low-key, so let's wrap this up. Once again, this app is not free and will cost you $19.95/month.
4. Nike Training Club
Finally, a free app. Thanks, Nike! Although, I really do spend way too much money on your shoes anyway. I'll consider this just a mild favor from you to me. This app allows you to pick individual workouts or set a plan that is tailored to your goals. You can choose if you want to do no equipment or full equipment workouts. All that is cool and whatever, but the main reason I am downloading this app is because it lets you workout alongside side Nike sponsored athletes. That means celebrities like Serena Williams, Kevin Hart, Michael B. Jordan, and Cristiano Ronaldo will be sweating it out with you. This is like the ultimate workout porn. If self-love can't get me to exercise, then the thought of Michael B. Jordan's abs f*cking can.

5. Jefit
Do I know how to pronounce the name of this app? No. Do I use it? Semi-regularly. My ex-boyfriend introduced me to Jefit, and to this day I maintain that it is the only positive thing to come out of that year-long nightmare. But I'll save the details for my therapist. If you want to tone up but are too afraid to venture into the weight machines section of the gym, Jefit is the app for you. You can search basically any machine in existence and it will explain how to use it with written instructions and an accompanying gif. It also does the same for many free weight exercises, if you've ever wanted, for instance, to learn how to do a barbell deadlift without breaking your lower back. It also has preset workouts for each muscle group (think abs day, chest and triceps day, etc.). And the best part: it's free. Download Jefit and you just might be posting memes about "when you skip leg day" in no time. Change your name to Tyler, effective immediately.
Bonus: MyFitnessPal
Okay, MyFitnessPal is so popular that I had to include it on the list, but this app's main function isn't even really about exercise. It is a virtual food diary so you can stay on top of your intake. If you purchase the premium version, you can also add in your exercise so that it can calculate your expenditure. The forums and message boards give you that community feel if you're into chatting with random strangers on the internet (and honestly… strangers on the forum board are way quicker to congratulate you on losing two pounds than your bestie over there putting out wine and a cheese plates). There are no exercises or workout plans for you here, though, so maybe use this with another one of the apps above to really stay on top of things.
Images: Nathan Cowley/Pexels; Giphy (2)
5 Fitness Apps That Are Just As Good As Workout Classes
Could it be that everything old is new again? I mean, when it comes to the fitness world, yeah, kinda. If you're over the age of 20 then you can probably recall when fitness videos (yes, like on VHS) were a thing. Maybe you remember your mom jumping up and down in your living room imitating Richard Simmons (with the big hair to match) or possibly you yourself begged your parents to purchase Darrin's Dance Grooves so you could "work out" aka learn all of the slutty dance moves to every Britney Spears song (guilty). Welp, it looks like we've come full circle because the act of working out under the guidance of an instructor on a screen in the comfort of your own home has resurfaced. That's right, more and more people are starting to turn to fitness apps and platforms to get their workouts in from home, versus making the trek to their local gym or studio. And thank fucking god, because have you seen how fucking expensive fitness classes have gotten? (If you have and you're in NYC looking for a cheap alternative that isn't super crowded, click here.)
But honestly, I just got another email from SoulCycle the other day informing me that the price per class in NYC has gone up to $36 a pop. And like, whatever, no shade to SoulCycle, that's fine to pay every once in a while, like when you want to look cool and fit and trendy when you have friends visiting from out of town. But seriously, I don't know many people who can afford to make that their go-to daily workout. I, for one, can think of plenty of other things that I rather spend 36 bucks on than a cycling class packed with basic bitches who really probably only attend the class for the IG stories. But I digress.
Anyway, as an alternative—a cheaper, way more convenient, alternative — we've rounded up the five best fitness apps and platforms that feature live (and some scripted) classes that you can use to get your workout in from the comfort of your own home. And I promise you, each app is far more advanced than Richard Simmons' Sweatin' to the Oldies videos.

So read on if you're in need of cheap, effective workouts you can do from your living room.
Cost: $27 a month
Obé is a fitness app and platform that streams 6-8 hours of live workouts every morning lead by an instructor in their Brooklyn-based studio. Each workout lasts a quick, yet efficient 28 minutes. The app specifically offers live workouts during the morning hours because, as you probably already know, working out in the morning increases productivity throughout the day. But if sweating before noon isn't exactly your thing, no worries, the app has a library of quick workouts that last anywhere from 10 to 28 minutes. Obé's workouts are streamed from the inside of a pastel-colored lightbox by some of New York's hottest instructors like Megan Roup, as a way to give non-NYC residents the same sort of experience provided by the boutique fitness studios found here in the city. The platform offers three different types of classes: Sweat: a combination of dance and cardio, Define: provides strength and muscle building exercises, and Flow: a mix of stretching, yoga and mat Pilates.
Cost: $12.99 a month
Tone It Up founders Katrina Scott and Karena Dawn have created Studio Tone It Up, a fitness app available in the iOS store where you can receive weekly access to exclusive classes like yoga, barre, kickboxing and various other classes with their all-female cast of fitness trainers. The app also allows you to track your goals and workout with "accountability partners," aka other app users. If you're familiar with the Tone It Up community, then you probably already love their workout merch and accessories, bathing suit line, and protein and nutrition plans. The app allows you to fully immerse yourself in the community and work out like the founders as well.
Cost: $39 a month or $288 a year
Fortë has a curated list of boutique studios that they place tiny cameras in (in a non-creepy way) so that they can live stream classes on their site that may not be available in your city. So, if you're into boxing and pilates but your local gym only offers geriatric Jazzercise, then Fortë is there for you. They offer classes from studios like Exhale, RIPPED, Body Space Fitness, My Stryde, JoyRide, Center City Yoga, Powerumba, Aerospace and Project Physique, so you're bound to find a class you like.
Cost: $15 a month
If you've ever visited (and obsessed over) Barre3's West Village location, then take the experience home with you with the studio's app that gives you unlimited access to hundreds of their sculpting workouts. The exercises last anywhere from 10-6o minutes and come along with other perks like custom workout schedules, programs, and challenges. And no worries if you don't have a ballet bar randomly installed in your apartment because you don't need any equipment to complete the classes on the app.
Cost: $40 a month for the "tone" option, $60 a month for the "sculpt" option
Okay, so we couldn't leave our yogis out. However, if you're looking for a zen, meditative yoga practice to do at home, then Buti probably shouldn't be your first option. But if you are looking to quickly tone and sculpt by doing a workout that infuses yoga, tribal dancing, and plyometrics (like jumping exercises), then Buti should be your go-to. While the app doesn't offer live classes, it does offer a very large archive of their exclusive workouts. If you go with the app's "tone" subscription, then you have access to 50 hours of Buti workouts for $40 a month. If you go with their "sculpt" option, then you have access to an additional 50 hours of workouts that combine Buti routines with HIIT-based exercises.
Images: toneitup, barre3, butiyoga / Instagram
What I Learned From Living Like A Bodybuilder For A Week
After nearly starving to death on Gwyneth Paltrow's low-carb diet, I decided to try something different for my next experiment. I thought about other celebrities' diets to try, but they all looked so boring. Ever since I started lifting weights, I began following some female bodybuilders on social media to get workout ideas, and I remember being floored by how they train and how much they eat. Like, these girls look amazing and they're definitely not ordering a juice cleanse before the holidays. So I thought, is the bodybuilder diet (and lifestyle) realistic for the average person? I obviously had to find out for myself.
The Diet
I did some research into the typical bodybuilder's diet, and as you'd expect, there's a lot of protein involved. Lesson one is macros, which is bodybuilding slang for macronutrients. These macronutrients consist of protein, fats, and carbs, and the typical bodybuilder works with a coach to figure out the exact macros they should be eating each day. But apparently the bodybuilder diet changes throughout the year, depending on if you're "cutting," "maintaining," or "bulking." From what I've gathered by eavesdropping on dudebros at the gym, cutting is getting leaner and losing fat, bulking is gaining a bunch of muscle, and maintaining is staying the same (duh). Basically, you eat according to your fitness goals. Once you have a certain number of each macronutrient, you try to hit that number every day. Plus, in addition to hitting macronutrient goals, most bodybuilders drink a gallon of water each day. That's a lot of water. I'm all for staying hydrated, but like, all this eating and drinking sounded exhausting.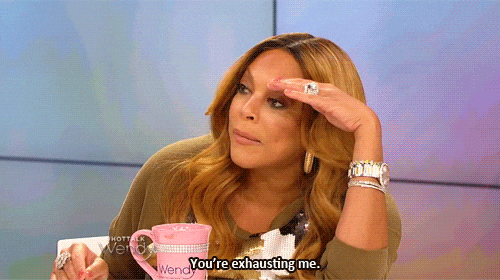 After a quick Google search, I found an online macro generator, filled out a few things about me, and found out my maintenance numbers for each macronutrient. One thing that bothered me is that I noticed a lot of the products these people love are packed with artificial sugars and additives. There are plant-based, clean-eating bodybuilders out there, but the majority are stocking up on protein bars and Halo Top. I decided to do a slightly cleaner version of the typical bodybuilding diet while still hitting my macronutrient goals.  
The Workouts
Anyone who knows me is pretty aware that I like working out. But this week would be different, because bodybuilders follow "workout splits," where they work certain body parts on each day of the week. They also take one or two days off, or "active rest days," which basically means light jogging and foam rolling. I did some research on a typical workout split, and decided to break up my workouts into two leg days, a day for back and biceps, a day for chest and triceps, and a day for shoulders and abs. That gave me room for two rest days in which I would stretch my crying muscles and judge all the girls on the elliptical. I even met with a trainer in my gym who showed me the most effective exercises for each body part and told me how many sets and reps I should be doing for each day. I was ready to go.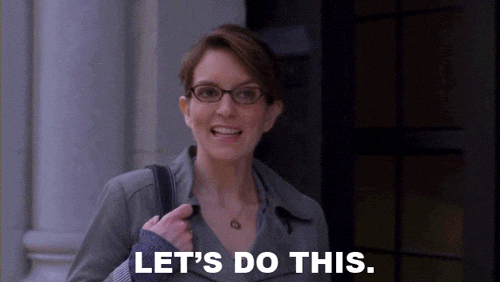 Day 1
As I expected, the first day was the biggest adjustment, mainly because bodybuilders usually eat 5-6 meals per day. I had to figure out how to squeeze in my meals, my workouts, and my gallon of water while still being a functioning member of society. Lesson one is that breakfast has to be a substantial meal. These girls aren't running out the door with half a Kind Bar and a cold brew. I read that it's important to incorporate proteins, fats, and carbs into the first meal of the day, so I went with a coffee, three sunny-side up eggs, a sizable bowl of oatmeal, and an apple. The eggs provided the fats and protein, and the oatmeal and apple are both carb sources. Bodybuilders don't eat that much fruit and prefer to get a lot of their carbs from rice and oats, but like, it was 8am and I wanted a piece of fruit. I also managed to get down a liter of water with my breakfast, so I was off to a decent start.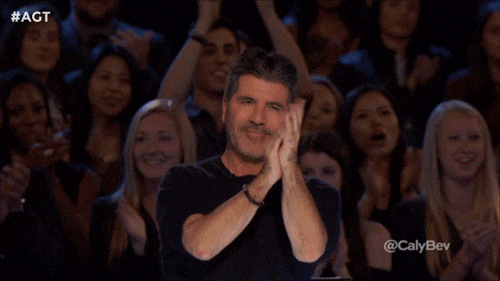 Apparently the next golden rule of bodybuilding is that the most important meals of the day, contrary to what you heard in kindergarten, are your pre- and post-workout meals. It sounds fair, but I struggled with the pre-workout part. I was still pretty full from my breakfast, and I don't usually like working out while feeling full. I also wasn't down to start taking the pre-workout supplements that a lot of pros take, but I still wanted to feel that sort of energy boost that a pre-workout drink provides. For dramatic effect. I went with a rice cake, a plain Greek yogurt, and another cup of coffee. IDK what pre-workout feels like, but after two large cups of coffee in three hours, I was sufficiently buzzed.
Then came the workout. It was leg day. Looking back, this day was probably my best workout of the week because I wasn't sore yet and I had a ton of momentum going. I did a leg and glute workout that resembled this one, but I used heavier weights and did fewer reps to focus on slowing down the movements (instead of getting my heart rate up). I basically did simple barbell squats and deadlifts on the Smith machine instead of using dumbbells, and I took out the kettlebell swings and jump squats to substitute them with the leg press machine and the hamstring curl machine. My legs were shaking by the end, but I felt good about it.
The rest of the day wasn't that important, so let's fast-forward to 7 pm. I struggled with dinner because I'm not much of a meat-eater, but I figured I couldn't go through this week without meat because like, #gainz or something. Plus, meat is an easy source of protein, so I can see why these bodybuilders are pounding steak filets after their workouts. You get like, all your macros in one sitting and don't have to think about scarfing down Quest bars later on. So, I bought a raw chicken breast from the grocery store and cooked it on a grill pan with some olive oil, lemon juice, salt, and pepper. I had brown rice on the side for carbs, and chugged water until I thought I was gonna puke. At the end of day one, I looked in the mirror and still wasn't jacked. Just full. 


 Day 2
I knew I had to be smarter about eating day two, because I didn't want to get to the end of the day and want to die. I had the same breakfast as day 1, but I skipped my pre-workout meal to feel a bit lighter and more energized in the gym. This day was the back & bicep workout, which basically consisted of a few rowing variations, lat pulldowns, and bicep curls. I was pretty hungry by the end of the workout, but it was still too early for lunch so I went with a post-workout shake. The post-workout meal is supposed to be a protein and carb together, and most bodybuilders avoid all fat sources during this meal because something about fat slowing down muscle-protein synthesis. Bodybuilders swear by their whey protein shakes, but TBH whey doesn't agree with my stomach. I bought a vanilla vegan protein powder instead, which seems fine. I mixed it with almond milk and had a banana on the side. Protein and carb. Check. And obviously more water.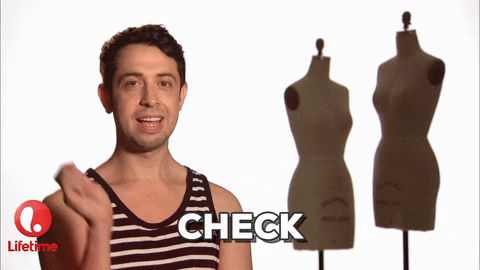 By lunchtime, I wasn't even super hungry, as opposed to my regular "about to pass out in the Sweetgreen line" starvation level. I picked up a huge piece of grilled salmon with roasted sweet potatoes from Whole Foods. Even though I wasn't that hungry, I basically forced myself to eat the whole salmon because I realized I was way behind in my protein count. Salmon is a protein and fat source in one, and sweet potatoes are carbs. I was killing these macros.
I had leftover chicken and rice from the night before, which came in handy because I was NOT down to start cooking again. IDK how these bodybuilders do it. Down went the chicken and rice, but I kinda wished I was eating sushi instead. I finished the whole portion to hit my macros for the day, but honestly it was kind of nauseating. I def could've done without the last few bites, but I wasn't backing down at that point. I'm a pusher.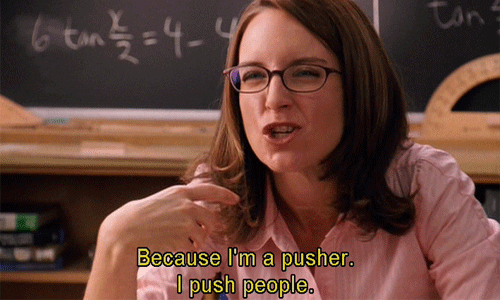 Days 3-6
If I went through every moment of this week, we'd be here forever. So I'm just gonna sum up the next few days because they were pretty consistent. The first thing I realized was that I was getting super sore from my workouts, so I made sure to stick around the gym for a few minutes after the workout to stretch and foam roll and take selfies. I also realized that hitting my carb goal was pretty easy, but the fats and proteins were harder to incorporate. What saved me were these vegan protein bars called No Cow Bars, which have like 22 grams of protein per bar and don't taste like complete shit, so those were helpful.
I also realized that I never wanted a huge dinner, but I always wanted a little dessert, so I had to figure out how to factor that into my macros. I usually have a sweet tooth at the end of the night, but most bodybuilders don't believe in the whole "one square of dark chocolate before bed" motto that all the healthy celebrities swear by. Instead, most of the bodybuilder girls I found online like to create a sweet concoction with protein powder that helps them hit their protein goals for the day. Most nights I nailed my carbs and fat, but needed more protein to hit my macro goal. I learned that you can mixed a scoop of vanilla protein powder with almond milk and some baking powder and pop in in the microwave for a little makeshift mug-cake. I made my concoction and it definitely came out kinda grainy and weird, but it wasn't terrible. On day four I caved and bought a Cookie Dough Halo Top. I ate the entire pint in one sitting. That's the point, right?
Day 7
I was really fucking happy to reach the last day of this experiment. Every muscle in my body hurt and the thought of that post-workout shake was making me gag. I also have to admit that I was barely drinking any water by the end, so I definitely failed on that front. If it were summer I may be compelled to drink more, but at this point I couldn't stomach the gallon. It was a lot. I did manage to finish my No Cow bars despite buying a 12-pack, so call me a hero.
The last day was also my rest day, which was convenient considering I could barely sit. I'm also pretty sure I tore something in my left shoulder. The basic betch inside me couldn't wait to get back to SoulCycle and hot yoga. But first I need like, a three week nap.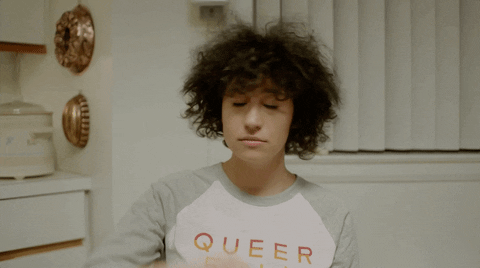 The Results
After a week of eating a ton of protein and pushing in the gym, I can confidently say that the bodybuilder lifestyle is respectable. It's also not for me. One positive thing I'll say is that I really enjoyed the weight-lifting, despite my tragic soreness. The more I learn about weight training, the less I feel compelled to do cardio to burn a million calories. Getting stronger is so much more rewarding than cycling off the cheesecake you ate last night. I intend on keeping up with this sort of training, with maybe a couple extra rest days in between.
I'll also mention that I weighed myself before and after the week, and I only gained about two pounds. For me, that's nothing. My weight fluctuates all the time, so two pounds is like, having an extra cup of water before bed. I was pretty pleased with this, not only because I wasn't looking to gain weight, but because it's cool to know that by eating a little more and doing less cardio, you're probably not gonna get fat. I think that's something a lot of people are scared of (including myself), so that's important to note.
The Takeaway
In the end, I'm retiring as a bodybuilder. Aside from the fact that I'm actually *not* one, I don't want to live in a world where I crave a salad after eating chicken and rice all week. People obviously get amazing results from eating and training this way. It's also a huge commitment to be so particular about all the macro numbers you have to hit. I'm not sure I need that stress in my life. And what's with the bullshit protein desserts? Can't we just eat cake and not tell our coaches about it? Am I too invested in the role?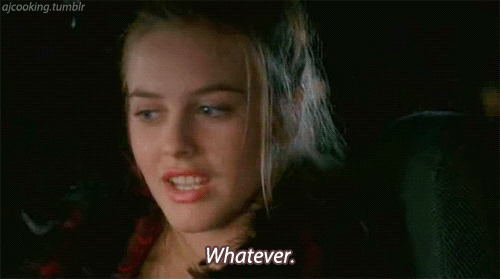 Anyway, LMK what I should try next. I'm gonna go eat a carrot stick.
Images: Scott Webb / Unsplash; Giphy (6)