Social Distance Stories: I Tried To Walk 10,000 Steps Without Leaving My Apartment
I've been social distancing since last Wednesday, when I've been working from home. I haven't been doing too bad: I work, chill, stalk people I don't like on Instagram for an amount of time my therapist considers "unhealthy", go on a run to get outside for a few minutes—all in all, not that different from my normal routine (on the rare occasions when I decide to lay low and not black out at brunch). However, as of late, going on runs outside has made me more anxious because every single f*cking person in my neighborhood is also out and about. Staying six feet away from a stranger at any given point is impossible. I tried it all: running in the morning. Running at night. Running in the middle of the afternoon. Same problem. So I decided to kick the social distancing up a notch and not leave my apartment, at all. (Also, to be real, I'm just lazy and don't love running to begin with.) The only problem? Getting enough exercise. I do workout videos, but I like measuring my activity in steps. So on Friday, I attempted to do the impossible: get 10,000 steps without leaving my apartment. Oh, I should mention, I live in New York City (pauses for collective gasp). Conveniently, my roommate and I had just measured our apartment, and it is about 600 square feet. Prognosis: not good. 
These are my stories.
9:17am: I begin my day with 251 steps. This is going to be hard.
9:36am: I have to write an article, ya know, do my job. This makes it hard to get up and move in any capacity.
10:20am: Decide to make scrambled eggs on a low heat because they take longer to cook that way. I first walk, then jog back and forth in my kitchen until they are cooked, scrambling occasionally. It works decently well: I'm up to 1,314 steps.

11:11am: Unlike every other day where I've been too lazy to get up to get more water once I finish mine, I'm going to the kitchen every 10 minutes. I've started making long loops around my apartment for no reason (going to the kitchen, heading all the way back into my room before going back to sit down at my desk). Current step count: 1,605. The goal is to get 1,000 steps per hour for 10 hours #math.
11:25am: I do suicides in my kitchen while waiting for my tea to warm up in the microwave (a minute and a half). Step count: 2,107. I am out of breath. My kitchen is maybe 10 feet long. Don't judge me.
12:20pm: I am quickly falling behind on my 1,000-steps-per-hour goal. I make more tea (I don't really want it, but it's an excuse to move some more). I do suicides in my hallway this time, which is a lot creakier than my kitchen and therefore more likely to piss off my downstairs neighbor, but my hallway is a lot longer than my kitchen. Still not good enough; I'm only at 2,300-ish steps. I run back and forth in the kitchen a few more times. Still not making a huge dent: 2,444.
12:26: I pace around my apartment a bunch more times. 2,535. I need to do something crazy to get up to 3,000. I've taken a poll on my Instagram story on whether or not walking in place counts; most people think it does. Still, that feels kind of like cheating to me, so I'll save it for a last resort.
1:10pm: I've tried to make as many unnecessary laps around my apartment as I can, but I'm still only at 2,874. Need to magically figure out a way to get 1,000 more steps in in the next 20 minutes so I can stay on track. Oh yeah, and do my job. That.
1:14pm: The downside of drinking so much water (to get more steps to the kitchen) is I'm peeing constantly. On the upside, this bitch will be hydrated af.
2:21pm: 3,231 steps. Gonna have to take drastic measures.
2:50pm: 3,371, but to be fair, I've been like, actually sitting at my desk doing work for a while.
3:01pm: Decide to call my internet company to ask them a question. (This will later prove to be a grave error.) But while I'm on hold with Spectrum, it is a good time to start pacing again. Downstairs neighbor must think I'm going through it.
3:10pm: Still on hold. Graduated from pacing to kitchen suicides. Step count: 4,143.
3:20pm: I give up on Spectrum. Nothing is that important.
3:30pm: I get an email that the fitness mat I had ordered a couple days ago says it's arrived. Time to put on sneakers and go downstairs the three flights to check—not touching any banisters. 
3:34pm: I consider running up and down my steps a few times, but ultimately, laziness wins out. 4,315. 
5:12pm: Currently at 4,819 which is almost half (for those of you who can't do basic math). The good news is I still haven't done my workout video yet, which should bring me very close to my goal. The bad news is that I have zero desire to move my body at all. Maybe after a snack the motivation will suddenly appear.
5:13pm: A King's Hawaiian sweet roll and peanut butter is a healthy snack, right?

5:55pm: Workout time. I'm debating between a 305 Fitness video (which they put up on Youtube after the daily live streams), which I know will get me to the goal, vs. Sweat440, which is my personal favorite and more HIIT/toning than straight cardio like 305. I low-key hate cardio. Plus, I can't booty pop or body roll, which makes up a significant part of 305's repertoire. What I'm saying, is, I can't dance!! Double plus, my downstairs neighbor is… shall we say… vocal… and all the jumping with 305 seems like a bad idea. I choose Sweat440.
6:35pm: I finish the workout, dripping in sweat—the studio lives up to its name, that's for sure. I check my step counter: 6,069. Welp. All that, and only like, 1,000 extra steps. I am basically giving up at this point.

10:18pm: Finishing a Netflix documentary before bed (it's true crime, why do I do this to myself) so I'm going to walk around my living room, but hitting the goal is not looking likely. Current count: 8,255. If I can get to 9,000 I'll feel accomplished. But now I have something to prove, so maybe I'll resort to walking in place.
10:27pm: No. I won't go down without a fight. Back to the kitchen it is, where I can put my laptop on the island and walk back and forth with minimal creaking.
10:45pm: Victory!

While it is possible to get 10,000 steps without stepping foot outside, it is not exactly easy and I had to get creative (read: a little loose with my definition of "walking"). It's not a bad alternative if conditions worsen and you really cannot go outside, but I would only do it again if I like, was once again motivated by the idea of doing something seemingly impossible. Otherwise, I'd just go about my normal indoor routine and disregard my step count. Or just go on a walk or jog outside as long as officials say that's safe. Stay safe, everybody!
Images: George Rudy / Shutterstock.com; Sara Levine (2); Giphy (2)
Breaking Down The Different Types Of Cardio & Which Is Right For You
Fitness is so subjective. It's a personal journey that looks different for everybody. As a professional, all I can do is put out the best information I can that is scientifically backed. If it's anecdotal then I will tell you straight-up that I haven't been able to find scientific evidence supporting or negating a theory or claim. Not all information I put out will always support everybody's fitness regimen. So many of my articles (including the most recent one on running) have a poppin-ass comments section because everyone has their own way of working out. I will always write the truth about what works for me from MY own experiences and also as a professional, from being a part of other people's journeys. What works for me and my clients will not always work for everyone. I think the discussions being had are fantastic, and this is the biggest sign that people are finding what works for them and staying true to their own path. If my writing gets you considering ways to be healthier or sparking health-related conversations then I have achieved my purpose. However, if this article, and any of my other articles do not resonate with you, it doesn't mean I am saying what you're doing is wrong. Follow what your body tells you, first and foremost and forever.
With that said, let's talk about cardio. There are two sides to every story, just like the story of your Tinder date's last relationship's demise (if he said "she was crazy" she probably wasn't, FYI, she probably just caught him cheating and left). When it comes to cardio, some people love it, some people hate it. I'll let you figure it out for yourself.
Cardio is any activity that elevates your heart rate. So anything from pacing anxiously after sending a bold text to running after your Uber after the club closes technically counts as cardio. But let's break it down further into different TYPES of cardio.
Low Intensity Steady State Cardio
If you guys go on a cardio machine such as the treadmill or the elliptical or whatever else, you might see this chart that correlates your age with your current heart rate and that determines what kind of zone you're in (there's "fat burn" and "cardiovascular" zone). For a long, long time, people thought that to burn fat and lose weight you have to your ass in the fat burn zone for hours. The fat burn zone is not tiring for the average population (if you're healthy and don't have any disorders). That's like a chill walk around the neighborhood. Boredom and stalker-ish tendencies aside, you can do that for hours, right? You're not going to be out of breath or anything. Low intensity steady state cardio is basically the kind of cardio that you can do without too much effort, for a long time. And yeah you're in the "fat burn" zone because most of the calories is coming from fat metabolism, but you're only burning like, 200 calories in an hour. When new information came out the inaccuracies about the "fat burn" zone and about the benefits of HIIT or high intensity interval training, everyone jumped the LISS ship and now it seems like the only people every chill walking on a treadmill in the gym are somebody's grandparents.

So is LISS a complete waste of time?
Not exactly, not even for fitness experts that train constantly. LISS is so damn chill that you don't need any time to recover from it after. You can actually use it TO recover after a day of lifting heavy or strenuous work. It will still increase your circulation and get you feeling active, but not completely drain your energy reserves. LISS is perfect for beginners. The main goal for anyone starting their fitness journey is to GET MOVING in any way, shape or form. It is also great for anyone easing their way back from an injury or illness. Personally, I use LISS as a way to wake my body up on certain days. I usually work out pretty much right after I wake up, and sometimes your girl is not trying to jump into anything crazy right away. I'm still trying to get my life together. So I'll jump on a treadmill first, and start walking. I'll check my emails, check IG and Twitter, ignore any "wyd?" texts I got while I was asleep and then put on Schitt's Creek on Netflix on my phone. I'll progressively pull up the incline (remember, I'm not a beginner, so if adding incline makes this no longer something you can do for a full hour, it's no longer LISS) throughout the cardio session. Afterwards, I'm awake, my blood is flowing, I'll be ready to move on with my workout or with my day, depending on the schedule. Now, not every day will be LISS, and it doesn't have to be. If you're someone that does HIIT a lot and love it, you don't have to ditch it completely. LISS is just another tool you can use on days where you need or want a more gentle approach. It's effective in a different way and you're certainly not going to be huffing and puffing, so you might not FEEL dead but it's effective all the same. You don't always have to feel dead after a workout to for it to be effective. 
High Intensity Interval Training
This baby came in hot. Barry's Bootcamp, SoulCycle, Rise Nation, etc. are all designed around HIIT training, it's a very lucrative cardio approach.
While LISS you can do the whole time with no breaks, with HIIT breaks are a crucial part of the whole training because otherwise you might die the body requires oxygen. When you're sprinting on a treadmill or a bike, your body is quickly running out of oxygen, turning the state of your cells acidic (all that carbon dioxide, honey!) which is why you're out of breath. The work phase of HIIT shouldn't last more than 90 seconds, mainly because you shouldn't be physically able to. While LISS uses fat as its primary means of energy, HIIT is considered to be so high intensity that we're working with depleting your carbohydrate stores because carbohydrates provide quicker energy. Now, this doesn't mean you won't lose fat with HIIT. In fact, you're working so hard you're probably burning equal the number amounts of an hour long LISS session in half the time with HIIT. There is also something called EPOC or excess post-exercise oxygen consumption. When trainers tell you to do HIIT because you're burning calories for hours after you're done training, this is what they're talking about. It's the body's way of restoring the oxygen levels back to normal, and it requires calories to do so. EPOC is only activated during intense exercise—the duration of exercise doesn't matter so this isn't something that can ever be achieved with LISS.

Do You Ever NEED To Do Cardio?
It's the 21st century, you don't ever NEED to do anything. But you probably should. If you're lifting weights and doing circuit/HIIT training, LISS could be a good recovery tool for you. It's also a good jumping off point for beginners, so if you're trying to get a friend or family member started on working out you can have them join you on your LISS day. It's also such a great multi-tasking tool. You can do so much sh*t in the time you're walking on the treadmill, guys—reply to emails, call your girls or your mom and catch up, read the news. You can't multi-task while doing HIIT unless you're open to seriously injuring yourself. HIIT is so killer, it's great for amping and switching up your workout routine so you can continue to progress. It can be incorporated into your resistance training routine so you can do a little two-in-one situation. In fact, many people do cardio and don't even realize they're doing cardio with HIIT (but more on that a little later).
I've found the best way for me to do cardio is to combine LISS and HIIT. I'll do LISS (which is pretty much the traditional cardio… walking on the treadmill, using the elliptical, etc.) then add some HIIT fundamentals into the weights portion. According to science (and my experiences), the best results in exercise come from a combination of cardio and resistance training. I mentioned before in an article that without cardio I looked "puffy" so I make it a point now to do cardio. Some people will say this is super misleading and weights don't make you puffy.

Hear me out.
At that time, I was lifting heavy and slow for muscle growth. When your muscles grow, it is holding onto more glycogen stores (because it knows it needs it for the work, our bodies are incredibly smart) which holds onto water (should I write about this little phenomenon? Lmk in the comments!). That's why I got that "puffy" look. I also wasn't losing fat at the same rate I was building muscle, so it was double the puff. If all you do is lift heavy weights and never do "cardio" in your whole life, and you're not "puffy", I'm willing to bet that you're doing some sort of HIIT in your workouts. You're doing 3 sets of 30 seconds of jump squats? Are you doing battle rope intervals? You're doing cardio, baby. Welcome to the club, so happy to have you. 
Images: Clem Onojeghuo / Unsplash; Giphy (3)
Fitness Gear That Will Make You Want To Go To The Gym
I'm the first to admit it, I f*cking despise working out. Every time I leave for the gym I think, "hmmm or I could just accept my fate of morbid obesity and go to Krispy Kreme and eat an entire dozen in my bed." It's super tempting. But aside from vanity, working out helps your heart, your posture, and regulates your hormones. Whatever. I work in animation and the sight of the obese, permanently hunched-over men from spending their lives drawing and eating donuts (why are there always donuts in film studios???) traumatized me and now I go to the gym. I've been going 3-5 days a week for 5 years, and I'm still waiting for the "endorphins" and the "you'll start to miss it if you don't go" bullsh*t we're fed. Hasn't happened, every minute sucks, and yet, I still go. BUT. Sometimes having fun products or new outfits makes me feel better about wasting so much of my life lifting things and putting them back down. Here are some things you should buy to get you motivated to get back to the gym.

I love, love, love these leggings, and they're 32% off. Nike is my favorite brand for workout clothes because everything is always cute, fits perfectly, and makes me look thinner than I am. The only downside is the price tag, which is why I wait for the sales on Hautelook or Nordstrom Rack. If you're paying full price, you're doing shopping wrong. These pants are so comfortable, cute, and suck everything in so I feel like all this working out is actually paying off.

S'well bottles are the best. They stay ice cold for 24 hours, which is essential when you're trying to work out in 100 degree weather (side note: this is why you shouldn't live in the valley, trust me). Plus, they come in a lot of fun colors and patterns. I am obsessed with mine and I love that I can even leave it in my car without it getting warm.

You need a cute gym bag to lug around your workout accessories—towel, boxing gloves, S'well bottle, weapons. I mean, I do martial arts sometimes, so that's not even weird. This bag is hilarious and big enough to fit whatever you may need, especially if you're the kind of psycho who showers at the gym (for the love of God, please bring shower shoes).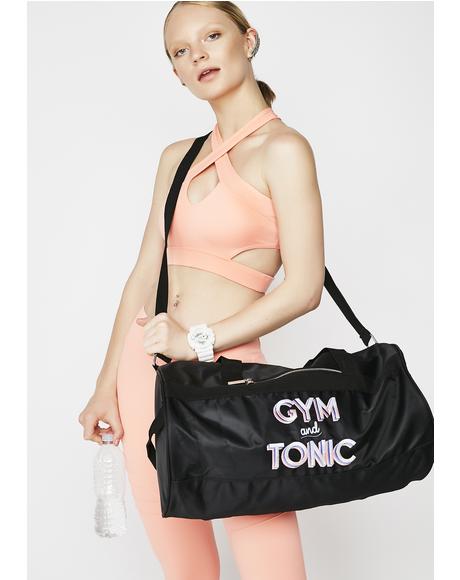 Gym shoes are always expensive af, but I guess you get a lot of use out of them (mostly for athleisure outfits, but it counts). This is another item I wait for the sales to buy. I don't run because 1) it sucks, 2) it makes your breasts sag, 3) it's bad for your joints, 4) I have a heart condition and can't do high-impact activity or IDK I guess I'll die or something (unclear). In that order. But with cute running shoes I look like a cool athletic chic who runs. These Nikes are so chic and are half price (depending on size).

Fitbits are super trendy, but they're actually a good purchase if you need some motivation. They remind you to get up and move if you've been stagnant too long, track your calories, and give you goals to meet (like steps or whatever). Even if you're super disciplined, it's nice to have your progress tracked. I sit crumbled up in ball in my office chair, hunched over my screen, drawing or writing all f*cking day (and sometimes night). This is why I'm going to end up with back problems. I get so sidetracked it's nice to have a reminder to get up and walk around. I love this one that looks like a chic watch but actually is keeping your ass in shape.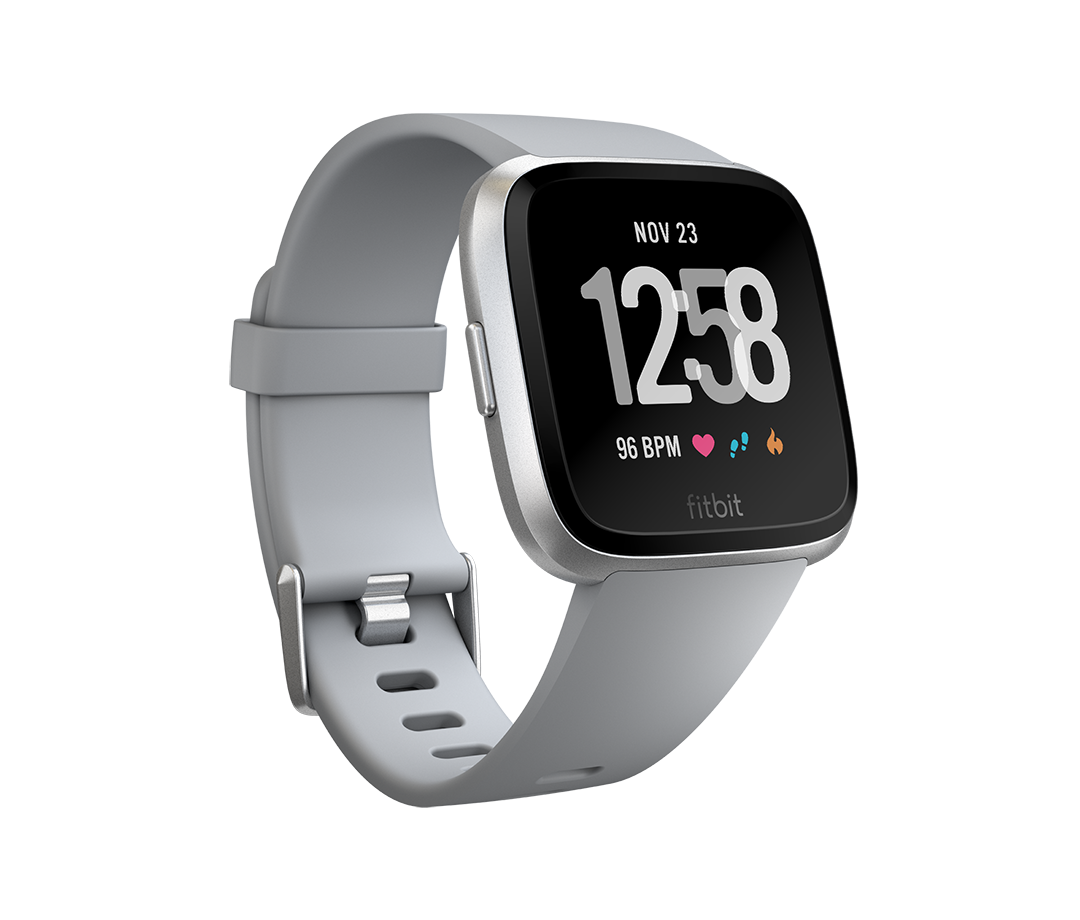 Beats are one of those products that I really, really wanted to hate. They were just so trendy and seemingly overpriced that I instantly despised them. Unfortunately, then my friend got a pair and they were such good headphones that I got jealous and bought my own. Also? They look so sleek and cool and come in a bunch of fun colors. Mine are old now, but if I were to buy a new pair, these wireless rose gold ones are beautiful and won't get tangled while you're being active.

Betches may receive a portion of revenue if you click a link and purchase a product or service. The links are independently placed and do not influence editorial content.
Is Sex A Good Workout? I Wore A Fitbit To Find Out
Let me start this off by saying, if you don't want to hear about my sex life, then you're just jealous you should probably read something else. Now, let's talk about what you all are dying to hear about: the time I courageously wore a Fitbit while having sex and decided to document it on the internet.
My boyfriend and I have been dating for two years and we've done it 298 times a lot, qualifying myself as a very sexually experienced person. What am I not as knowledgeable in, you may ask? Exercise. I'm the girl who gets out of breath walking up a flight of stairs, running to catch the subway, or dancing at the club.
Needless to say, I don't own a Fitbit so I had to borrow one for this experiment (thanks, mom).

Call me crazy, but I'm much more motivated to work harder in bed than I am to work off that pizza. But hey, to each their own. Since I am that dedicated to my craft, and my boyfriend's over-enthusiastic cooperation, we did it twice—once when I wore the Fitbit, and once when he did. And like any guy, he definitely did not complain.
We learned a lot during our night of research. I even had to stop to take notes… romantic, right?
When wearing a Fitbit, it takes about 10 minutes of movement for it to begin tracking your movement as exercise. Therefore, after 10 minutes of making out and some foreplay, our Fitbits started tracking our activities as "aerobic workouts." Within the next 22 minutes or so, I burned an average of 173 calories during the two times we had sex, while my boyfriend burned an average of 181 calories. This included sex that lasted an average of 8 minutes—impressive, right? I'm a lucky gal.

As predicted, both our heart rates spiked, high enough to be in the fat burning zone, during our respective orgasms. My heart rate escalated as well when I was on top, while my boyfriend's heart rate decreased. These numbers were reversed when the position was flipped since whoever was doing the most banging at the time got the most bucks—er, beats.
To put this into perspective, my resting heart rate is 77 beats per minute, while my boyfriend's is 71 beats per minute. During our fooling around session, my average beats per minute escalated to 119 and my boyfriend's to 122.
But seriously, what the fuck does this mean? In short, although sex may be fun, it cannot replace your regular run on the treadmill where you'd burn over 230 calories in the same amount of time.
So what did we learn? We should have more sex reserve sex for pleasure and the gym for exercise. What you do between the sheets is not equivalent to what you do at the gym. It just isn't. But the harder you work, the more you can justify skipping the gym to yourself.
Fuckboys Can Now Buy A Fitness Tracker For Their Penis
If you thought your boyfriend got too obsessed with shit like fantasy football, March Madness, and falling asleep while watching golf on Sunday, you might not want to give him this new fitness tracker that will have him even more obsessed with the intricate functionings of his own penis. The i.Con Smart Condom is a Fitbit for a dick. Yes, this is real. Welcome to 2017, where doctors cannot pinpoint what precisely causes bacteria vaginosis—an infection more common than yeast infections—but we have dick fitness trackers. Cool. Thanks. Love it.
This smart condom answers those pressing questions guys face on a daily basis like:
What's my thrust velocity? — You know what they say, it's not the size that counts. It's the thrust velocity. 
How fast are my thrusts? — Umm maybe just ask the person you're with?
What's my girth? — Ew, that word is disgusting. Plus, couldn't you just figure this out with measuring tape?

UM, OKAY WHOEVER MADE THIS. The last thing I really want when trying to get it in is the guy hammering away at my vag to be preoccupied with keeping his numbers up. "A guy who pays attention to my G-spot is nice, but what I really what is someone who indiscriminately pounds away like he's trying to break a world record for pelvic thrust speed," said no woman ever. Another thing no woman has ever thought: "What's really missing from my sex life is a more competitive attitude."
Second of all, I don't need a "smart" condom. I've seen the Matrix. I know what happens when machines get too smart. Do we really want this with our dick technology? I'll keep my condoms dumb, thanks. Also, are we not going to even mention how this supposed "smart" condom doesn't even zap your fuckboy of all his sperm so you can't get pregnant? No? Okay.
The i.Con Questionably Intelligent Condom also allows men to compare their sexual abilities with their friends and men from around the planet, which is what I thought locker rooms were for. This takes the "who has a bigger dick" competition thing and turns it into a whole new rodeo. But like, if I wanted my man training for a marathon in the bedroom I'd buy a fucking treadmill. Would prefer to not actually be the treadmill, TBH. 

If you're like me, you're definitely wondering how the eff this thing even works. I think it's just a ring-type thing that fits over a condom. Great, that sounds comfortable for everyone. So it's basically like every time your Nuvaring fell out mid-smash and you had to peel it off your guy's ween. Only, this time, he put a weird ring on his dick on purpose.
The thought that instead of getting an unwarranted dick pic in your DMs, you might now get unwarranted sex stats is unsettling to say the least. But, hey, at least you would get to know what you were signing up for beforehand. 
"Hey dude, you seem nice and all, but your girth to thrust speed ratio is all over the place. I'll hit you up in a month or so if I notice your stats change."