The Best 'Bachelor' Recap You'll Ever Read: Am I… Actually Entertained?
Well, well, well, here we are again. We are just days into this new year and ABC has already went and said "fuck your new years resolutions." That's right, a new year means a new season of our favorite American horror story: The Bachelor! It's time to put all of your new year's progress on hold (all three days of it) and indulge in last year's trash. By "trash" I am of course referring to our new Bachelor, Clayton Echard, a man so bland and mediocre that even the audience base who still shops at Vera Bradley and measures the weight of their existence solely by the presentation of their monograms was like "ugh, this guy? Seriously?" Yes, seriously. 
By the time the episode's opening credits roll, it's clear that ABC is still working overtime to sell us on Clayton. What does this "overtime" consist of, you might ask? Well, I'll tell you what it doesn't consist of. Instead of asking Clayton any personal questions to capitalize on, finding out if, say, he has a quirky hobby like that he secretly learned Elvish during a college recruiting trip, or that he has some sort of fun interest in the art of charcuterie–they decide to double down on the shit we already hate about him. They tell us that Clayton is just a simple guy from a simple town and then show us footage of a town that could have doubled as the one that banned teens from dancing in Footloose. 
CLAYTON: I just want a soul mate to show my hometown to
THE HOMETOWN: 

My god there are so many white people in this town. And so many white people doing white people things! A middle-aged woman bleaching the shit out of her hair, teen girls somehow—in the year 2022—wearing Aeropostale's spring line from 2007, two middle-aged guys manspreading in front of an American flag draped over a fire truck. Is this a real town or a manifestation of one of my stress dreams from when CNN used to show too much footage of Trump rallies?
Next up on ABC's highlight reel for Clayton: his journey on Michelle's season. Not sure you can use the term "journey" for a stint of time that's shorter than a CDC recommendation for COVID quarantine, but okay. Clayton himself even jokes that he was only on the show for eight minutes. I worry that he doesn't understand the actual joke he just made. The joke isn't that you only lasted on The Bachelorette for a brief amount of time and then somehow landed a leading role on the next season. The joke is that ABC, knowing they had already picked you to be said lead, could not find more than eight minutes of footage to air about you. The most interesting parts of you amounted to a total of eight minutes. That's how dismal the state of this season is. 
We are also reminded that even though Michelle didn't love Clayton, kids loved Clayton. Kids also love eating dirt and leaving skid marks in their underoos. What's your point, ABC? The producers took special care to air the footage of the "children" writing Clayton a pity note about how awesome he is after Michelle dumped him. This is the only evidence they have that Clayton is worthy of being our Bachelor. That's their story and they're sticking to it. Speaking of the "children," the producer who had to write a letter to Clayton in the voice of a kindergartner probably has a tenuous grasp on his  mental health right now. Can we get someone to check on that guy? I'm worried. 
Despite the fact that ABC signed us all up to watch the consequences of drinking whole milk your entire life embark on a journey to find love, I was actually pleasantly surprised by the episode. Dare I say… I was even entertained? *immediately waits for God's smiting* Look, just because I took mild pleasure in viewing this episode that doesn't mean I was able to find any sort of narrative arc to adhere to this recap. Sorry. This first night had all of the structure and organization of some sort of demonic entity breaking down the gates of hell and it must be recapped as such. No, instead I shall touch upon the night's highs and leave it at that. Let's get into it:
The Girls Have Gone Wild Feral
I thought Matt had it tough last season when he tried to find love in the middle of a global pandemic. During his season the women were still getting human interaction through zoom happy hours and so seeing a real live human man—not just sending sexts through Snapchat to an ex or emotionally masturbating to the IG accounts of the cast of The Outer Banks—was like watching the unraveling of the human psyche in real time. But if I thought those ladies were unhinged and horned up, it's nothing compared to the stock of psychos they found for Clayton's season.   
View this post on Instagram
Normally on the first night we see a few kooks, but I am genuinely recommending a wellness check for every woman on this season. You can tell that half of these women have not been on a real date since March 2020 and the other half have been on dates and are appalled at the caliber of men the pandemic somehow left untouched. Take for example, Daria, a Yale law student, who says—looking directly at the camera with all of the feeling of someone who just crawled out of a bunker—to hell with getting an education, she needs a husband. I mean I think her exact words were something like "Clayton looks like the type to be a protector, a provider, and that's really attractive to me" which is… sinister to say the least. Daria, sweetie, you were smart enough to get into Yale law but you want to hitch your wagon to a man who definitely answers spam calls and then, like, gives them the time of day? Put down the banana bread and let's talk this out. 
And the gimmicks! Don't even get me started about the quality of the gimmicks this season. The girls have not just gone wild, they've gone absolutely feral. One girl brings a boa constrictor, which has to violate several wildlife protection laws. 32-year-old Kate asks Clayton to feel her "nips" and then produces airplane bottles of whiskey straight from her bra. Kira, A DOCTOR, shows up in a lab coat and red lingerie. Gabby brings a pillow with Clayton's face on it and says it's because she wants to—and I quote!—"sit his face." Another girl brings in her ex-boyfriend's ashes and casually insinuates that she murdered him. Like, where are they finding these women? Under bridges selling their souls to magical trolls for passage?
Not only are the women going completely off the rails, but it's clear that ABC will just be allowing the inmates to run the asylum. There are no rules anymore. Case in point: Salley's storyline. Before we even get to limo entrances we're introduced to Salley, whose job title is "formerly engaged." Goddamn, these producers are ruthless. We learn that Salley recently broke off an engagement because of "trust issues", which means her fiancé definitely cheated on her with the ex from high school he told her not to worry about. Not only was Salley recently engaged, but she was actually supposed to get married ON THE FIRST DAY OF FILMING?! We absolutely know that ABC rearranged their filming schedule to psychologically torture this girl for ratings. In fact, I think the producers might also be making her capture her tears in little airplane bottles so they might chug them before particularly grueling filming schedules to boost their life force. 
SALLEY IN THE LIMO ON THE WAY TO THE BACHELOR MANSION: 

And this is not even the most shocking part of the Salley storyline. The most shocking part is that Salley is allowed access to Clayton BEFORE THE LIMO ENTRANCES. That's right, they give Salley Clayton's room number and then encourage her to breach his safe space as if she is not a complete stranger. This is right up there with storming the Capitol in terms of violating the sanctity of our societal norms. 
Why does Salley need access to Clayton, a man she's never met and only heard of a few days ago when her mother admitted that she accidentally sent her American Idol audition tape to The Bachelor instead? Well, Salley feels that Clayton deserves to know why she's leaving before filming even started despite there being literally no need for this confession. In fact, if she never said anything to him, his life would actually not change at all because he didn't even know she existed. That's just facts, honey. 
SALLEY: *emotionally diarrheas on Clayton's couch*
CLAYTON: If you don't mind, could I step away for a second? 
Please tell me he's leaving to go scream into a pillow. Anything else and I'll think less of him (if that's possible). ABC, he asked for a wife, not a head case!!
Here's how I know Clayton is too simple to be our lead. After Salley, a stranger, shows up at his door and delivers the plot line to a Lifetime movie, he handles the situation by *checks notes* giving her a rose?! Okay, this is the wild fucking west now. They aren't even at the Bachelor Mansion yet! You can't just give out roses off the premises unless you want to enact a centuries-old witch's curse! Everyone knows that! And Clayton, the answer to this woman's deep-seated emotional trauma is not gifting her a rose you stole off the housekeeping cart mere moments before. My god, read a book. 
To no one's surprise, Salley declines his pity rose and goes home early where (hopefully) she can take her pain and channel it into something more productive. Like, carving her name into her ex's car. Good luck to ya, girlfriend!
View this post on Instagram
Senior Superlatives: Bachelor Edition
My bar for being impressed this season seems to rely on two factors: one, the absolute willingness of these ladies to debase themselves and their reputations for our viewing pleasure; and two, watching literal stars be born. Mark my words, Clayton deserves the human equivalent of low-fat yogurt for a romantic companion, but in the process of giving him that ABC has actually found some genuine talent. Let's reflect on the biggest wins of the episode:
Most Grounded: Susie. Never did I ever think I would associate the word "grounded" with a girl who spells her name with an "ie"—and the "i" most definitely had heart over it for the majority of her life. As the rest of the girls gamely asked Clayton to lady and the tramp uncooked sausages with them, Susie watched on in abject horror. Throughout the evening you could see her mentally calculating how she ended up in this hellscape and recoiling at her unfortunate life choices. I'm awarding her most grounded because she seems cute and super judge-y. A winning combo, IMO. I'm sure she'll go on to get the villain edit (as all the best hoes do) but for now I'm truly enjoying her presence on my screen. 
Best Vibes: Teddi. Teddi reminds me of every character Mindy Kaling has ever written about herself—the smart and charismatic horny virgin. Clayton is immediately gobsmacked by her presence and even ends up giving her the First Impression Rose. I already can't wait for Fantasy Suites when production layers audio of her whispering "okay, but only the tip!" over footage of discarded khakis (Clayton's) and a half-drunk bottle of champagne (Teddi's). 
Most Deserving Of A Purple Heart: Claire. Last night I watched a hero be born in the form of Claire, a 28-year-old "spray tanner" from Virginia. We all have our origin stories, I suppose. Claire had the audacity to say what we were all thinking out loud, which is that Clayton ain't shit. It started when she put together a cornhole, tailgating moment for the two of them, and Clayton allowed another woman to derail their alone time by stealing him for a sec (FYI my master's degree just physically recoiled at watching me write that sentence). Claire's response? To down a chicken wing and drunkenly declare "I could never date America's sweetheart." Iconic. Thank you for your service. 

Most Romantic Gesture: ABC, for capping the episode at just two hours. That's right people, despite rumors of a three-hour opening episode, ABC actually showed they do understand the concept of self-restraint. This episode clocked in at exactly two hours, and, dare I say, all 120 minutes were actually enjoyable? Is this me eating crow?
And that's all she wrote, kids! The trailer for this season looks positively delicious. If I thought the women seemed emotionally unbalanced on night one when they knew absolutely nothing about Clayton, that appears to be nothing compared to the emotions we'll witness later in the season. You know what they say: There's nothing like a mediocre white man to bring out the worst in women. Until then!
Images: ABC/John Fleenor; Giphy (2); @bachelorettewindmill /Instagram (1); thebetchelor /Instagram (1);  @Schitt's Creek /Netflix (1)
The Best 'Bachelorette' Recap You'll Ever Read: There Are Some Things You Can't Unsee
Welcome back to the best Bachelorette recap you'll ever read! Keep in mind that the title of this recap has not at all been endorsed by any governing body or organization and is mostly just a manifestation I'm shouting into the abyss after my third glass of wine. I just want to be upfront about that. 
Moving on! For those of you who went into this season blind (you're not better than me), you'll want to meet your new Bachelorette: Katie Thurston. If you're thinking to yourself "who?" and "no, seriously who??" Katie was the girl from Matt James' season of The Bachelor whom I benevolently dubbed "Dildo Girl" in every single one of my recaps. On night one, Katie came out of the limo wide-eyed and fresh-faced, looking less like a girl fit for reality TV and more like a girl who would work the register at a Panera Bread. And I say that with love! I'm thrilled to be watching a girl who looks like she buys her makeup at CVS and has never once in her life heard of a lip filler dare to find love on national television. In fact, if not for the sparkly, average-sized dildo she waved in Matt's face like a baton from her senior year marching band routine, we probably never would have heard from her again. But alas, Dildo Girl was born! 
Unlike previous contestants we've seen on this franchise, Katie did more than just cry and bring general shame to her family name. During her time on The Bachelor, she took on girl-on-girl crime in the house by banishing the words "whore" and "slut" even though that was the majority of the script the producers provided to the girls. (And they would have gotten away with it too if it weren't for that meddling kid!) She tried to normalize sex toys by mentioning it one time as a gimmick and ABC never letting it f*cking die. She wore an ankle length parka to her one-on-one date. The woman was breaking boundaries everywhere she went! So, you could say that I have high hopes for her season.
With that in mind, let's get into last night's episode: the good, the bad, the cringe, and the things that will haunt my spirit until my last dying day.

The Good: First Impressions & The First Impression Rose
Let's start off with the positives from last night (however slim they may be). The theme of this season is clearly "average," if the beginning montage of Katie f*cking up normal day-to-day activities is to be any kind of indicator. Our preview of the men is in much the same vein. Sure, we get some former pro athletes, some CrossFitters, a 40-year-old virgin whose massive bedazzled cross barely hides his repressed sexuality, but there are also just as many teachers, dudes who probably ride New Jersey transit, guys who talk to their grandmas and play with kids. ABC is trying very hard to show us that they've selected average guys who do average things and are totally not at all looking to add thousands of followers so they can become full-time Instagram influencers. 
Even the limo entrance gimmicks were tamer this season, which just goes to show that the ABC intern reading Instagram DMs has finally passed along my demands. Out of the first impressions, there were a few standout guys to me. There was Brendan the Toronto firefighter who looks like he would cheat on you with a Ruby Tuesday waitress if given the chance, but who is so attractive I don't think any of us would care. There was Justin the investment sales consultant who scored the first kiss of the evening. While this is in no way an endorsement for Justin, I would feel remiss if I didn't at least mention him. I mean, who among us hasn't made out with a "sales consultant" early in the night and then promptly forgotten about him for the next guy to buy us a vodka cran?
Andrew S was also memorable as the man who decided that he wanted Katie's first impression of him to be that he lied straight to her face. Bold move, cotton. In fact, one of my favorite moments of the evening was when, after absolutely butchering an English accent in a way that would send chills down the spines of the Windsor family, he asks Katie if the accent is no good and in response she tries to disintegrate into the nearest wall. Let's just say I've witnessed better accents in Winning London. Know your strengths, buddy.
But the real winner of the evening is the first impression rose recipient: New Jersey's Greg Grippo. He came out of the limo looking like a brunette Devon Sawa, handing out macaroni necklaces from his niece, and blushing every time Katie made direct eye contact with him. Honestly, the state of New Jersey hasn't had a win like this since Vinny rebranded himself as the Keto Guido. Look, am I rooting for Greg? Yes. Do I think it's rude that in all the time I spent trolling bars in Red Bank I never once met a Greg, only a man named Lorenzo who flirted with me only long enough to see if I'd pay for his Rolling Rock? I mean, it's something I'll be bringing up with my therapist. It does feel a little kismet the moment Greg and Katie first meet. Greg says Katie looks like a girl from a bar and Katie tries to hide her arousal from the cameras when she says he looks like her ex. If that's not love at first sight, then I don't know what is!! 
View this post on Instagram
The Bad: The Hosts
Look, I know Chris Harrison is bad, bad, bad and we love women supporting women, but the new hosts just didn't work for me. For those of you who weren't aware, while Chris Harrison is off googling racism for the first time in his life, former Bachelorettes Tayshia and Kaitlyn took over as hosts this season. Here's the thing, Tayshia and Kaitlyn's presence makes for a lot of feminine energy that Katie then has to compete with. Tayshia is STUNNING and even though Kaitlyn looked like her lips were struggling to let her speak through all of those fillers, she has the sex appeal of an off-brand Megan Fox. It's a lot of chaotic energy to bring into the mix. 
View this post on Instagram
Then there's the fact that a hero always needs a wise old spirit guide to help them navigate their journey. Where would Buffy be without her watcher? Where would Frodo be without his Gandolf? Kim without her momager? I have makeup brushes older than Tayshia's engagement. What seasoned advice could she possibly give to Katie? At one point in the evening, Katie says her relationship with the hosts feels more like a sisterhood, but I'm not sure that works here. As a person with a biological sister and who spent her entire undergraduate career knee-deep in sorority chants politics, a "sisterhood" only ever encouraged me to hook up with a guy who publicly went by Ugly Paul. But, you know, I'm sure it will all work out for you, Katie!
The Cringe: ABC's Take On Sex Positivity
If there's one thing I hate about Katie being the new Bachelorette, it's that ABC will not stop referring to her as "sex positive." Sex positive makes it sound like she's blazing some sort of trail, holding seminars on the clitoris, and doing Instagram ads for the Kama Sutra. Is she normalizing talking about sex on national television? I guess. But she's not the Wife of Bath, for Christ's sake! She's a twentysomething who owns a vibrator. Welcome to 2021. Maybe she shattered every man in America's ego by insinuating that sex toys facilitate orgasms, not the dude asking "you good?" after ramming a finger into your cervix for five minutes of "foreplay," but the women back home are not surprised! 
As if to highlight Katie's sex queen status, they've dressed her in whore red for her Bachelorette debut. Subtle, ABC. Very subtle. Then there were the limo entrances. Dear god, those limo entrances. I would say the moment it all went downhill was when a grown-ass man decided to bring a blowup doll to the Bachelor mansion. A BLOWUP DOLL. IS NOTHING SACRED ON THIS SHOW ANYMORE?? I think he was trying to do what Katie did with the dildo, as if a tool for female pleasure is similar to a man sticking his penis into a faceless woman made of plastic. Do go on though, pal. 
And the night only goes downhill from there. The remaining men test out every sexual pun they learned in middle school because apparently that's the only mature way to respond to female pleasure. 
MAN WHO THINKS BECAUSE A WOMAN IS A LITTLE WET SHE SQUIRTED: I can't wait to stroke it out with you… with my paintbrush!! Because I'm an artist but you masturbate, get it?!
KATIE: Lol, yeah I love the sexual puns!
ALSO KATIE:

Honestly, Katie, I would quit while you're ahead. 
The Things That Will Haunt My Dreams: The Catastrophe 
There are some things on this franchise that you can't unsee. The string of saliva the cameras zoomed in on after Carly and Evan's first kiss. Kendall Long introducing Arie to her taxidermy collection. Chad waking up on a Mexican beach with a suspicious brown smudge on his shorts.  But the thing that will haunt me until my last dying breath, and perhaps even beyond the grave itself, is Connor B licking his paws on national television and then smearing his cat makeup all over Katie's face. Connor B, a Nashville-based teacher and person who never should have been let out of the cave he grew up in, walked out of the limo in a full-blown cat suit, complete with drawn-on whiskers and an underlying cry for help. Though he looked like a walking, talking fetish, Katie seemed to be into it—proving there is a lid for every pot, even if that pot is probably on a no fly list somewhere. 

And that's all she wrote, friends! Katie called it quits with Austin, Brandon, Gabriel, the man who sells skins out of his van, Landon, Marcus, and Marty. Here's hoping the man who coughed up a fur ball is next!
Images: ABC/Craig Sjodin; Giphy (2); ABC (1); @tvgoldtweets / Instagram (1); @bachelorettewindmill /Instagram (1)
The Best 'Bachelor' Recap You'll Ever Read: Baby, Vibe Wit Me
Welcome back, Bachelor Nation! Though can it truly be considered a "welcome back" situation when the break between seasons has been shorter than my hangover was after New Year's Eve? (By the way, yes, you can still be hungover even if you only spent the night drinking Trader Joe's champagne and binge watching Cobra Kai. Welcome to your late 20s, people!). Part of the reason ABC was able to churn out content faster than my 14-year-old cousin's TikTok account was that, instead of choosing the next Bachelor based on whichever loser from last season lived closest to the Bachelor mansion *cough* Peter *cough, cough*, they instead cast completely outside the franchise. I would say "what a novel idea", but this feels less novel and more like someone put an ounce of energy into doing their job—but by all means let's congratulate them with fervor nonetheless! 
And who is this nobody looking for love whom ABC decided was a better option than giving Nick Viall a 12th shot at love? Matt James! Matt is a former North Carolina college football player-turned-NYC transplant whose profession is being ridiculously good looking and famous-adjacent with Tyler Cameron. Sorry, I meant to say commercial real estate. His profession is totally that and not the sponsored deals he got through his time with the Quarantine Crew. He's also the first Black Bachelor ever (we love to see it) and the only man to make Chris Harrison seem petite. It appears his worst quality is that he… only looks okay in that mustard turtleneck? Honestly, I've got nothing.  
MATT'S MOM: It sounds like you think… this process could… work?
MATT: Yes, I do.
MATT'S MOM:


The face of someone who just realized they will probably need to wait a solid 10 more years before getting grandkids. I'm equally skeptical, lady!
Matt tells us he's been waiting a long time to find The One, and I'm deeply concerned for my own romantic future. The man is a romance novel's wet dream and you're telling me he couldn't get a few meaningful swipes on Raya?! If the 6'5″ former college athlete-turned-real estate mogul and philanthropist is hard up for dates, then what hope is there for the rest of us? I might as well head back to the Jamba Juice and take up that register boy's offer to "kick it" sometime. As if to illustrate my point, the cameras quickly pan to a close up of Matt James' slick body doing an insane amount of pull-ups as every man in America watching this with his significant other just went limp with performance anxiety. 
CHRIS HARRISON: Damn, you're tall!
You're really not helping, Chris. 
View this post on Instagram
As we head into the first night of Matt's journey toward love, I'm noticing a few things right off the bat. One, though the setting for this season is a far cry from the tacky elegance and bubbling fountains of the Bachelor mansion we know and love, this place is leaps and bounds better than that trash La Quinta Inn they forced Tayshia and Clare to gallivant about last season. They went from having rose ceremonies in between the continental breakfast and the lobby bathroom to a space that has crystal chandeliers and hors d'oeuvres that didn't come from Costco. The glow-up is insane. 
The second thing I'm noticing is that instead of jumping right into whatever limo antics the producers have set up, we're treated to a meaningful conversation between Matt and Chris about race and dating. I mean, don't get me wrong, Chris Harrison is woefully inadequate when it comes to conversations like this, but I appreciate that they're having them all the same. Matt talks about growing up in a biracial home and this pressure he feels to date a certain type of woman, while Chris prattles off inspirational platitudes that relate not at all to the situation, but that he saw on a Hallmark card one time. 
MATT: How do I balance this enormous legacy of being the first Black Bachelor with my own happiness?
CHRIS HARRISON: They call it a leap of faith for a reason.
Christ. Someone check Chris's programming this season because this sh*t ain't going to fly anymore. You're gonna need to go off book at some point, buddy!
Moving on to the limo entrances! If we're being honest, the limo entrances are pretty lame this season. There aren't too many gimmicks and most people stick to the "hi my name is X and I'm excited to meet you" script. Not one person asks Matt to slap the bag or sneaks a Johnny Bootlegger in their bra. Where is the spunk? Where is the personality?? Personally, I would have introduced myself as someone whose "hidden talent" involves coming up with an insult within minutes of meeting you that feels not only inappropriate but somehow weirdly personalized to your specific childhood trauma. But, hey, that's just me. 
That said, there are a few standouts from the limo entrances:
– Chelsea looked STUNNING in that little black number. I think at one point Matt says "damn she's wearing the hell out of that dress" and he is absolutely correct. 

– Magi is both gorgeous and a pharmacist. That feels like witchcraft to me.
– Kaili showing up in black lingerie and then immediately chugging red wine the minute after she met Matt is some real hero sh*t. 
– Victoria's entrance looked like a knock-off of one I saw on My Super Sweet 16, except that those youths were able to afford hot hired help, not the less-than-enthused film crew who huffed her ass down the street. 

– Katie shows up waving around a sparkly purple dildo, and there is no WAY that can be COVID-safe, let alone sanitary. I hope that thing was fresh out the box before he puts his hands on it! 
After the limo entrances, Matt makes his first rose ceremony speech as the Bachelor. Instead of the half-hearted "to love!!!" cheers that most of his predecessors have used, he decides that prayer is more of a mood setter. And boy, does he know his audience. Before he even finished asking them to bow their heads, half those girls were closer to orgasm than they have been with any of their ex-boyfriends. Also, please note that I'm getting a huge kick out of watching all of these women pretend to be religious as they wear lingerie and clutch their used vibrators. 
View this post on Instagram
MATT: It's about being vulnerable an— guys, I'm sorry but can someone move that f*cking vibrator. It's winking at me. 
Is it just me, or is the cocktail party also kind of a snooze fest? Nobody is really standing out to me thus far except for Rachel. She looks HOT in that emerald green dress in a way that is making me want to report her social accounts for inappropriate activity out of spite. 
Mari also makes a decent impression on Matt. She tells him she's from Puerto Rico and I'm immediately impressed. Not with her, she butchered the word "pressure," but with Matt for both knowing anything about Puerto Rico other than he thought about going there for spring break one year, and also for not trying to twist his sympathy for Hurricane Maria victims into an opening for him to stick his tongue down her throat. Bravo! You're not scum. 
Just as Mari is about to open up about her family's devastation, Katie takes that as her cue to literally tap her out of the conversation with her crusty vibe. You guys, I think I might be rooting for Katie? First of all, she's the only realistic one about her pleasure. I don't care how much b-roll they have of Matt's abs. If there isn't a sparkly purple dildo in every fantasy suite then I'm not believing all those sound effects. Second of all, she's average pretty, and I mean that in the kindest of ways. She's the only one who doesn't look like she immediately ran to a cosmetic dermatologist two weeks before departing for this season. I hope you go far, girl!
Okay, "The Queen" looks over-served—like me in any of my friends' wedding reception videos. I know she's supposed to be the villain of this season, but I think the cruelest thing about her is that she was born with one singular brain cell. Seriously, I've met potatoes that had more neurological functions than this girl. 
No one makes more of an impression than Abigail, who is hot, deaf, and has some semblance of a personality. It's not hard to see why Matt likes her and she's able to snag one of the only smooches of the evening. He breaks off their convo to get her the first impression rose AND WHAT'S THAT? IS THAT MY HEART GROWING THREE SIZES ON THIS DAY? I mean I'm actually smiling watching this, it's so cute.  

And just like, that we're at the rose ceremony! The only true surprise out of this rose ceremony is that he ends up keeping Queen V. There's something to be said for keeping the drunkest slob kabob in the room. It makes whatever you say or do look less alarming when you have a girl in one corner singing "God Save The Queen" into her over-filled champagne glass and another girl waving around a dildo in the other. I mean, I wouldn't know, as usually I am the slob kabob in question, but these are things I'm told make my presence so "fun" and "entertaining" when I'm in the company of friends. Here's who gets the boot: Alicia, Amber, Carolyn, Casandra, Corrinne, Emani, Kimberly, and Saneh. Miss you already!
And that's all she wrote! Until next week, kids!
Images: ABC/Craig Sjodin; Giphy (2); ABC (1); @bachelorabc @therealitybitch /Instagram (2)
The Best 'Bachelorette' Recap You'll Ever Read: The Boys Are Back In Town
Well, Bachelor Nation, I've got four words for you: WE. ARE. BACK. BABY!!! It's been a wild ride since Peter's season of The Bachelor ended last March. So wild, in fact, that it feels like we could be living in a nightmare hellscape plucked directly out of one of Barb's revenge fantasies. You know, the ones she reserved for anyone who wouldn't f*ck her son in the fantasy suites. And don't get me wrong, the hiatus has been nice! I've truly enjoyed spending 12-15 hours of my day binging on my second favorite reality TV show, 90 Day Fiancé, in its entirety. But there's just something to be said for the soothing voice of Chris Harrison as he passive-aggressively eviscerates the lead's attraction to a grown man wearing microscopic skinny jeans. God, I've missed that man and his thinly veiled disdain that's fueled by Skinny Girl Margaritas and no-carb diets.
On that note, I'll be your resident recapper for the season! If you're wondering what makes me qualified for such an esteemed position, then let's just say I've earned that title through blood, sweat, and tears the deterioration of my liver. I've been recapping all things Bachelor for the last three years, and not only has that experience left a permanent stain on my soul (I still break out into a cold sweat anytime I hear a strumming guitar for fear that Jed will manifest out of the aether and try to serenade us with a dog food jingle again), but it's also left me with a permanently low tolerance for bullsh*t. So, if you have any issues with the recaps, feel free to take it up in your group chat because the comments section is strictly for praise and adoration only. It says so in my contract. 
Moving on. We're told right away that tonight's episode will only be two soul-sucking hours long, of which I'm sure Clare puns will make up approximately one hour and fifty-eight minutes of the episode. Cheers!
Speaking of our heroine, Clare enters from stage right and I am immediately shocked that she has not aged at least 10 years since her Bachelorette announcement at the start of the pandemic. Like, have they been harvesting her in a cryogenic chamber these last seven months?? Was she being kept in the same facility as Austin Powers before being reanimated to take on Dr. Evil?? That lady is pushing 40 and it appears a global pandemic, the deterioration of our democracy, and a summer of 11pm alcohol sale curfews have had literally no effect on her skin care regimen. 
ME AFTER ONE WEEK IN QUARANTINE:

CLARE, CURRENTLY: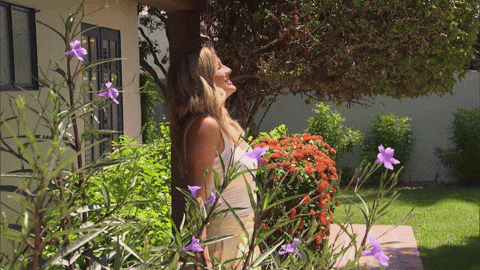 Someone make it make sense!!
Clare starts things off by taking us on a journey down memory lane and I actually did forgot just how extensive Clare's Bachelor resume truly is. She's like: "my journey ended so horribly wrong every time and yet somehow exactly as the producers intended." Yes, it is curious, isn't it Clare?
WHAT. SHE IS SO OLD HER MOTHER IS IN A CARE FACILITY?! Look, I know ABC is trying to spin her as the "mature" Bachelorette, but this is getting a little out of hand. What's next? Will she let it slip that a former lover once gave her the hope diamond in her youth?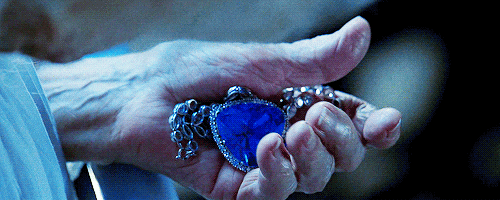 Things are looking dire for Clare. Production has shut down, the world is in quarantine, and she looks about moments away from starting a TikTok account for her dog when Chris Harrison saves us all from this painful vision of Christmas future by telling us that the men are currently waiting in quarantine and are on their way to meet her. Our hero!
First Impressions Of The Men
Usually, this is the part of every season where we're treated to little snippets of the men's lives before coming on the show. You know, the real who's who of the season. (And by "who's who" I mean, who is here to get some free publicity for the CrossFit they just opened and who is here to wear Clare's skin as a suit.) But not so in 2020! Instead, we see less childhood homes and painful sob stories, and more of where all the n95s went in the shortage. Seriously, this summer, I was out here making hand sanitizer in my bathtub like it's f*cking moonshine in prohibition, and ABC is over here flaunting that they have more Purell than lube this season.
Also, I know it feels like I've been glossing over the whole "production shut down because of a deadly pandemic" thing, but that is truly because ABC is giving it about as much air time as Grocery Store Joe's first appearance on The Bachelorette. They briefly discuss their health and safety measures for the season (lots of testing and a strict quarantine) and no one seems the least bit traumatized about having to interact with 30+ strangers in close quarters where swapping bodily fluids is heavily encouraged. I guess I'll just hyperventilate into a paper bag for them. 
Speaking of the COVID tests, I am DEAD at watching these men get swabbed. They're acting like production forced them to be waterboarded before going on national television. It's just a little nose swab, guys! People are dying, Kim!!
Meeting The Men
After months of quarantine and weeks of COVID tests, Clare finally gets to meet her men. She steps out of the limo and it's like, I'm sorry, but not even a global pandemic is a good enough excuse for that dress. Her stylist should be burned at the stake for that fashion atrocity. Look, I know early 2000s style is all the rage now, but literally, nobody asked you to refashion Hilary Duff's purse from the 2004 Teen Choice Awards and make into a goddamn evening gown. 
Dear GOD, my eyes!!
And would night one be complete without at least 15 minutes of filler bullsh*t? I think not! Chris sits Clare down to have a little heart-to-heart before the evening starts. He asks her what kind of man she's looking for this season and Clare holds up a stock image of a human male. Seriously. She could have described a stick figure for all the detail she gave!
Moving on to the limo entrances. Let's talk highlights:
-The first guy walks out of the limo, and I love that his big bold stunt is to breathe air near her face. The audacity!
-Jason's schtick with the fake pregnant belly makes me want to take up witchcraft and place a gruesome curse on his future lineage. He says it's to prove he's "willing to hold the weight of the relationship and the labor of love" (sure, Jan), but I get the feeling Jason is the kind of guy who, whenever he gets into an altercation with a female coworker, makes a joke about her "being on the rag."
-AJ tells us that he is horrible at first impressions and then follows that statement up by cumming in those very tight maroon pants after Clare accidentally touches his hand. He's like, "that's the first time I've touched a woman in months!" And if by "months" he means "ever," then I believe it.

You certainly blew something, AJ.
-This is less of a highlight and more of an observation, but MY GOD there are a lot of "former athletes" this season. I feel like The Bachelorette has become a graveyard for failed NFL players. This is insane.
At one point Clare gushes that all the men "are just so sincere" which would go a little farther with me if the woman hadn't been single for the last seven years. Yeah, I'm just really not going to take your word for it, Clare. 
And now, the moment we've all been waiting for: DALEEEEEE. Dale walks out of the limo and I'm… underwhelmed. This is the man who brings The Bachelor franchise to its knees? Who supposedly causes production to shut down 4 weeks early—a feat that not even Colton and his fence jump could properly execute? Yeah, I'm not seeing it. I mean, he's hot and all, but he acts like a Dale from South Dakota. I'm not impressed. 
After exchanging five words with a man who has the personality of a blade of grass, Clare makes the bold proclamation that she's found her husband. This causes Chris Harrison to immediately spit out the last sip of his Skinny Girl marg and dash out on camera to remind Clare, in a way that only feels mildly threatening, that she did in fact just meet Dale and he is a virtual stranger and so help him, you better not even THINK about mentioning DMs on camera, Clare. 
The Cocktail Party
Fast forward to the cocktail party, and I've never seen such a hedonistic display of social interaction in all my life. 30 people! Maskless! Indoors! Speaking directly to each other's faces! I have PTSD just watching this.
By far the most interesting part of the evening is when Clare's dog breaks free of ABC's least favorite intern, the one whom they've entrusted to watch the poor guy, and crashes the cocktail hour. I think my dog would have rather walked herself to the local Humane Society than subject herself to this, but at least someone's enjoying themselves tonight! 
Also, a plot twist I'd be very much down for: have the dog pick the winner! I'm sure it would be just as accurate as Clare "following her heart." 
The guy from Long Island who joked about dragging Clare to his cabin in the woods and then followed that up with a very strange statement about her being just as beautiful as his mother is the first guy she says has "great energy." K. See THIS is why she's been single for 40 years.
Sidenote: never has anyone said "I love your energy" about me. I mean, I've gotten a few "your personality ages like a cheap wine" or "you eventually wore me down." But "love"? Not so much. That is a RED FLAG, CLARE! Nobody likes personalities anymore, let alone comments on them!
Ah, and just when I thought production was done trying to instigate petty fights on the first night. Tyler C, the man who showed up with only a few bags and a station wagon to his name, is upset that Yosef has used Instagram at some point in his life to interact with women. Oh, for god's sake, GROW UP, man. This is the world we live in! Sliding into attractive people's DMs is the equivalent of learning to ride a bike: it's a coming of age moment that all people 
TYLER C: *sniffles* But his Instagrams!!
ME:

"I'm not here for high school drama," Tyler says as he begins the high school drama.
I wonder if this is what Clare's father envisioned when he made her that DVD: a relationship that spawned out of his only daughter having to break down an Instagram DM at two in the morning with two men whose weekly grooming bill costs more than Clare's entire outfit. 
Wow, I love that Yosef has no qualms about using his daughter as a prop to qualify his being a "good guy." Ted Bundy had a daughter too, Yosef! What's your point?
Clare, to her credit, does not seem phased at all by this turn of events. After all, she did meet the boyfriend that she is most definitely dating on this show currently at this exact moment in time, through Instagram DMs.  
Dale scores the First Impression Rose and I'm confused because it's blatantly obvious that these two are dating. Like… they're dating right?? Their conversations have been awkward at best and have mainly consisted of Clare profusely sweating and nervously giggling as Dale stares blankly in her face. I've had more chemistry with a TJ Maxx candle. You're not fooling anyone, ABC!!
Yosef is still up in arms that anyone would think him here for the wrong reasons. I mean, he said he was a single father! According to Hallmark that and his rugged good looks is all he needs to validate his good intentions.
YOSEF: How dare you besmirch by character! I'm here for one reason and one reason only.
ALSO YOSEF ONE MINUTE AFTER THE ROSE CEREMONY:

#EverythingIsComingUpRoses, amiright Yosef?
Alright, let's get to the good stuff. I don't think anyone is really surprised by how the rose ceremony went, except maybe that the boy band manager was allowed to pollute our television screens for one more week. 
Rejects Of The Night
Page, Chris, AJ, Jeremy, Jordan M., Mike, Robby, and Tyler C. 
I guess Page, the tatted up chef from Austin, is the only one the producers could manipulate into giving an interview and I'm surprised no one offered him a tiny violin to go along with his lamenting. Do we think that Page knows that just because he flashed the heart tattooed on his cleavage, that doesn't literally mean he's showing anyone his heart? I feel like this is a line he frequently delivers to online dating prospects in the Austin area, and he must be stopped at all costs. 
And that's all she wrote, kids! Man, this was fun. These last few months I've been channeling all of my inner rage and angst into meaningful discussions with my therapist, and I forgot how much more satisfying it is to verbally skewer people on the internet instead. Can't wait to do it again next week!
Don't miss out on anything happening in Bachelor Nation. Subscribe to our weekly newsletter here. 
Images: ABC/Craig Sjodin; @montgomerycollins /Tumblr (1); Giphy (4); @tvgoldtweets /Instagram (1); @inthebach /Instagram (1)
The Best 'Bachelor' Recap You'll Ever Read: Are We Getting A New Bachelor Next Week?
Presented by SkinnyPop
Welcome back, Betchelor Nation, to the 24th annual Hunger Games season of The Bachelor! It's the start of a new decade, and the good people over at ABC decided to respond in kind by shaking things up this season with a Bachelor so diverse, so dynamic, that he's unlike any we've seen befor—wait, what's that you say? The Bachelor this year is just a moderately attractive Delta pilot who happened to live down the street from the Bachelor mansion? Christ.  
On that note, I'll be your resident recapper for the season, and if you're wondering what makes me qualified for such an esteemed position, let's just say I've earned that title through blood, sweat, and tears the deterioration of my liver. If you have any issues with the recaps, you can take it up in your group chat because the comments section is strictly for praise and adoration only, it says so in my contract. Now, shall we get to recapping?
We're told right away that the premiere episode will be three soul-sucking hours long, because I can only assume that production is trying to test the limits of our sanity and resolutions only six days into the new year. Tonight you betches are in for a real treat, though, because in addition to my dog, I'll be watching the episode with my neighbor who has watched approximately one episode of this show ever. She's already asked me things like "is there a grand prize at the end?" and "do all the contestants live in one house like The Real World?" So, this should be fun. 
We start things off with ABC's apology tour a brief reminder that even though we campaigned for, begged for, and wrote thinly veiled threats on Twitter for Mike Johnson to be the Bachelor this season, we're still getting Pilot Pete. ABC does, however, treat us to a montage of Peter salsa dancing in the kitchen with his family, if only to remind us that he's ~diverse~, just in case we forgot.  Subtle, ABC, real subtle.
It's at this point in the program that my neighbor leans over and asks me why Peter is talking about his love life to his Uber driver. She is referring to Chris MOTHERF*CKING Harrison. I'm dead. 
PETER: I'm the Bachelor, I don't know what I did to deserve this. 
Um, you were a conventionally attractive white man in America, Peter. That's what you did to deserve this.
One of my favorite parts of the first episode are when we get to see the new contestants at home before they come on the show. In fact, I LIVE for it because then we get to see very early on who is on the show because of their daddy issues and who is on the show for the right reasons because their agent advised them to do reality TV to up their Instagram sponsorships. It's fun! Here are my first impressions:
☆ Calling it right now Hannah Ann is the winner, or at least makes it to the bitter end. A southern girl who just likes to model and then make it to Sunday dinner with her family?? You will go far, girlfriend.
☆ Victoria Paul is hot nurse with a sob story. She's like The CW's wet dream. If she doesn't win this entire thing then her life story will definitely be the backstory of a character on Riverdale next season.
☆ Hmm… are we really to believe this Madison character is a seasoned basketball player? Because this feels made up to me. If she's a basketball player then I'm a model for the next "My Levi's" campaign.

The Limo Entrances
We're now 25 minutes into this three-hour episode and we've already made it to the limo entrances. Things don't start off great. One of the women says that Peter looks like a doll, and I'm sure he loves that the women are talking about him like they're his aunts and this is his first communion. Then there's Eunice, who thinks she's special because she's a flight attendant. Oh, honey. If you thought ABC wasn't going to take advantage of the Delta pilot thing by making sure that no less than half the house was made up of flight attendants, and maybe even a few aspiring flight attendants, then I just feel sad for you. 
Another girl rolls in with her emotional support cow named Ashley P. Tbh I feel more kindred to the animal than the girl who brought her here because, like Ashely P, I too am an emotional support cow.

The low point of these entrances has to be when a grown-ass woman decides that the best way to introduce herself to the man she might marry one day is by showing up as actual baggage. Like, girl, no need to be so literal about it! He's going to find out about your trust issues soon enough, just let him find out the old-fashioned way: after you call him 50 times in a row because he didn't like your tweet right when you posted it. Yeesh.
Wait, I spoke too soon. A girl just said "hairless p*ssy" on national TV. This the true low point and proof that we're in the Bad Place. Let's just call 2020 a wash and light it on fire.
I will say I'm intrigued by Kelley, who tells us that she is a woman from Peter's past. Apparently they met in a hotel lobby pre-production? He was there for his high school reunion and she was… stalking him? Idk. It's unclear. She must have made quite the impression on him, though. I can't relate. The only impression I ever make in a hotel lobby is on the concierge, and that's because even though it explicitly states on their website that they don't have a continental breakfast, I still vehemently express how disappointed I am about this and threaten to call the police. To each their own, though.
And just as I truly thought these entrances were going to be a waste of my time, who should pop out of the limo next but Hannah f*cking Brown. I'm not so much shocked that she came out of the limo as I'm shocked that ABC just like, showed us this content 50 minutes into an episode. They didn't even hold it hostage and emotionally waterboard us with 90 minutes of fluff footage before they aired it!! Wow, this is growth. 
Hannah claims that she just wanted to stop by to drop off Peter's wings he gave her last season, which is definitely why she went to her Dancing with the Stars glam team and demanded full hair and makeup. Honestly, I'm here for it. The sparks are FLYING. 

MY NEIGHBOR: She's cute. They should get back together. 
I mean, tell me the lie though!!!
The Cocktail Party & Rose Ceremony
We quickly transition into the first cocktail party and rose ceremony of the season, and I'm concerned by how quickly this episode is progressing. Where is the footage from Shirley's viewing party in Lansing, MI that no one asked for? Why haven't we seen ANY footage of Ashley I and Jared holding court in a random bar like they're regular people for absolutely no reason at all? I don't trust it. 
Hannah Ann starts things off strong by giving Peter her latest Wine 'N Design. She definitely brought this home beaming with pride, and then when her roommates claimed it "just doesn't fit our aesthetic" decided she would present it to the Bachelor on national TV to shove it in their faces. I'm going to go out on a limb here and say that Hannah Ann might be drunk.
The night does not improve. I'm actually alarmed by the amount of women physically assaulting Peter with their lips. One girl even handcuffs him and makes him kiss her for the key! If this happens one more time, I'm calling a hotline. 
Okay, one girl who is KILLING it tonight is little Miss Hotel Lobby. At one point, Peter asks Kelley how she could possibly still be on the market and it's like, okay what really happened in this lobby? 'Cause I'm not buying that all that happened between them was one side hug and some small talk about the LA weather.
Meanwhile, Hannah Ann successfully manages to steal three more "quick chats" with Peter and even scores some light groping. I stand by my earlier comment about her being drunk. Classic.
It's time to hand out the First Impression Rose, and my immediate thought is that it's going to Kelley. I mean, it's not every day you get a second chance with the girl who gave you a handie in the hotel lobby's bathroom, amiright? So I'm shocked that he gives it to Hannah Ann. 
PETER: I really appreciate the aggressiveness. It really touched me. Seriously. You would not stop touching me. You wouldn't leave me the f*ck alone. 
Awww. That's sweet.
And that moves us into the rose ceremony. Truly, this episode is FLYING by. The rose ceremony is kind of a snooze. Production doesn't even attempt to drum up the tension, and it goes about how you'd expect: Maurissa, Katrina, Kylie, Avonlea, Eunice, Jade, Jenna, and Megan all get the boot. Katrina, the girl whose bio read like my personal hellscape as she described every single person in her family being married (including her younger sister!!), doesn't even have a full-blown panic attack on her way out. I'm disappointed. 
The First Group Date
Once again, we are moving at the speed of light through this episode, as it's only 9pm and we are already getting into the first group date. After it's announced who will be joining Peter on the group date, Peter casually swings by the Bach mansion in his plane, and all 20 women have one synchronized orgasm at the sight. 
For the group date, the women will be learning how to crochet. Kidding! OF COURSE it will be all about flying, because ABC is not done hammering home the fact that Peter is a pilot. And to instruct the women on the trials and tribulations of becoming a pilot, we are introduced to two of the most cynical, no-nonsense women I've ever seen on this franchise. It's nice to feel represented for once. 
I love that ABC is trying to convince us that these 12 women are going to be able to fly a plane at the end of this when I'm almost certain they needed an extra 50 hours of driving school to pass their DMV test. Jesus, what is this, the GRE? What is with this math quiz?
Hot Victoria tells us that her biggest fear is motion sickness, which is fun because my biggest fear is crippling loneliness and looking into the yawning pit that is my career and future, but please tell me more about this traumatizing teacup ride from your childhood. 
This obstacle course post-flight school feels random, but I'm just thankful ABC didn't actually think to put them in a plane after that. Little Miss Hotel Lobby wins the obstacle course and a private plane ride with Peter despite Tammy setting her aflame with her mind. I just love how pissed these girls are at Kelley. Like, yeah she cheated, but this is The Bachelor, a lawless land of a show. What did they expect?
Cut to the cocktail portion of the evening, and Hot Victoria is really playing up this illness thing. I mean, that's why she's wearing those heinous glasses, right? She's trying to remind Peter that only hours ago she was vomiting up her breakfast because of the "motion sickness," and not at all because Psycho Tammy put whole milk instead of almond milk in her morning coffee—look at this sacrifice she made for you, Peter!! 
We find out that the hotel they're using for this cocktail hour is in fact the same hotel that Peter totally banged Kelley in. What fortuitous circumstances for our girl, Kel. Kelley is GIDDY with this information and is probably hoping to reenact their first bj "run-in" in the aforementioned hotel lobby tonight. And here I thought WWIII was going to start over that whole Iran thing, but now I'm thinking it might start in this very hotel lobby when the other girls find out Kelley's secret. 
Peter gives Kelley the group date rose, and I'm happy for her. Usually the guys I meet in hotel lobbies, or random bars, or the parking lot of the World of Beer at 2am when everyone else has paired off for the night except for me and this last guy standing by a Toyota, don't even give me a head nod the next time I bump into them, let alone a f*cking rose. Good for you, girl. Live the dream.
Madison's One-On-One Date
Madison gets the first one-on-one date of the season, and I have nothing much to say about this except I'm offended by that little pink jersey dress. It's less appropriate for a day date with America's most eligible bachelor and more appropriate for the clearance section of my hometown's Wet Seal. Do better, Madison.
Wait. Is Peter bringing her home for the first date? TO HIS PARENTS' VOW RENEWAL?! And seated right up front in hot pink. Wow. Okay. And to think, my cousin wouldn't even give me a plus-one to her wedding! I see how it is. 
Madison is doing the most on this date. Not only does she give a little speech at the ceremony despite being a literal stranger to these people, she even lets Peter's mom force feed her cake at one point, which has to be the first carb she's eaten in her entire adult life.
I'm watching her recount this beautiful day she and Peter shared with each other and in my mind all I can think is: "this will not end well for you when the others find out." 
I love how they like to emotionally masturbate to their parents' love stories. It's like a circle jerk for familial love. It's so off-putting. "Oh, your parents have been together for 30 years? God that's good! I love that! Give me more!" I bet Madison's parents are divorced.
MADISON: You remind me of my dad, which is good because I have daddy issues.
Madison gets a rose at the end of the date, but I expected she would. She really earned it the second she pretended to eat that Costco party cake and enjoy it.
The Second Group Date
Peter starts things off by telling us he's merely a puppet in the Greek tragedy the producers hope to make of his personal life, and that he has absolutely no idea what they've planned for this second group date. In fact, all he knows is that a "good friend" is the mastermind behind today's group date. And what do you know! This "good friend" is none other than Hannah Brown! The devil works hard, but ABC works harder.
Hannah starts things off by telling the girls a fun story about the one time she f*cked the guy they're all interested in, and that for the date they're all going to have to bare their souls sexual sins to a live audience. It's all in good fun and not at all an act of malicious jealousy! Nope!
Okay, wow, Hannah is having a tough time with this. Peter finds her crying in a back room and she tells him that she's really struggling with helping him find his co-pilot. He's like "oh, so that first night you weren't just there because it's in your contract? You might actually like me?" YES, YOU IDIOT! Did you see the dress she had on that night? My god!
Hannah says she still loves Peter and that she's really f*cked up. I understand this sentiment. It's something I said when I drunk dialed my ex boyfriend at midnight on New Year's Eve. We've all been there, girl. It's like, do you really miss him or do you just want to sabotage his future love and happiness because it will make you feel good? Neither is a wrong answer, by the way. 
Honestly, I'm rooting for these two. When he says he wishes she would have asked him out on "After The Final Rose" instead of Tyler, my cold, dead heart started beating again. GAH JUST BE WITH HER ALREADY, PETER!!
PETER: Do you regret sending me home?
HANNAH: Yeah, Peter. All the time. 
YEAH PETER, ALL THE TIME. I AM UNWELL. 
You guys, it feels like they might get together? Idk, are we getting a new Bachelor next week?? Honestly, I wouldn't be mad about it, but I guess we'll have to wait until Monday to find out. Until then!
Images: Giphy (1); ABC (3); @bachelornation /Instagram (1); @thebacheloretteabc /Instagram (1); @thebetchelor /Instagram (1)
This Is Who Is Statistically Most Likely To Win 'The Bachelorette'
Y'all, we've made it to Alabama Hannah's season of The Bachelorette. Roll Tide! Sorry, I'll stop that. It sounded weird to me too. Anyway, now that we've seen the first episode, I remain steadfast in my belief that Hannah is a normal person who is likeable and fun, with a nearly paralyzing fear of public speaking. So basically she's just like us, only prettier. And to the person that asked, no ABC is not paying me to say that, but if they would like to I'm pretty cheap, and happy to give them my Venmo.

This Bachelorette is the first season in a long time for which I haven't read any spoilers. TBH I had to force myself to stop because it was becoming a problem. Late night deep dives on Reddit, DMing Reality Steve until I was blocked, YouTube conspiracy videos—it wasn't pretty. But since I don't already know who wins this season, I can engage in a different kind of fun: betting on who it's going to be. Hooray for new obsessions! Now, before I force convince my friends to place their wagers, I like to be as informed as possible. And thankfully for us, the kind folks at Sports Betting Dime sent me over the odds! Sports Betting Dime provides expert picks and industry data on sports and entertainment. I wonder if they'll also provide the odds of whether I'll ever be able to forget the sound of Colton shaking like a leaf on national television, because I see that in my nightmares! Let's take a look at the odds they pulled for us before last night's premiere!

How did they come up with these odds, you say? I'm glad you asked, because they provided a very helpful paragraph about that and I didn't even have to write it myself.
"These odds were gathered by our team of experts, who completed a well-educated analysis of all the information floating around this season of The Bachelorette. After reviewing spoilers leaked on Twitter and Instagram, reading stories by people in the know (like, @RealitySteve) who have/had strong opinions about who was the frontrunner, etc. and factoring in age and hometown (giving a slight edge to people from the south, because that's where Hannah's from) our team arrived at these odds. "
Delightful. So why don't we take a look at some of these guys, taking into account what we watched last night, and see where we should place our bets.
Luke P.
Luke's odds are 3/2, which I assume are good, since they put him first on this list! (I never claimed to understand this sh*t, okay?) I can see why he's a safe bet—he's hot, he found Jesus in the shower (??!?!?!!), and he successfully held a brand-new baby without its head rolling off, which is my biggest fear. Very impressive. On the other hand, he did growl at Hannah from the top of a limo, and he's from Florida, which is an automatic penalty of three million points. Sorry Luke, I don't make the rules, I just enforce them. But, Luke did get the first impression rose, which means he's virtually impossible to beat. The last four Bachelorettes all picked their first impression rose as the winner. He's the definition of a safe bet.
Tyler G.
Tyler G is second on my list, and his odds are 6/1 which sound good still! Unfortunately, last night was not good for Tyler. The only note I have for him is "Tyler G is getting good odds here? He didn't blink once and his face is made of wax." I think that was my polite way of saying I thought he seemed serial killer-esque. And yes, I did just quote myself. I can only assume these odds-makers know something I don't. Perhaps he emerges late in the season to take the title, à la Catherine Lowe? For all the people that put money on Waxy, I hope that's the case.
Jed W.
Well it's not a good sign for Jed that everyone in my group chat was calling him Jeb last night, but it is a good sign that he's third on my betting list. And after watching last night's episode, I think I know why. THAT VOICE. He just sang his way into Hannah's bedazzled gown pants with that little ditty. I'd say it's safe to place your bets on Mr. Angel Voice. *smashes piggy bank*
Unfortunately for all of us, Jed's Instagram is private, which means I had to pull his picture from ABC's website, and everyone knows those pictures are the worst. Sorry Jed, but you did this to yourself.

Cam A.
Cam is one of the guys that got to meet Hannah early and received the rose at After the Final Rose, so it makes sense that he has relatively good odds and is fourth on my list. What does not make sense, however, is why he CONTINUES to rap everytime he is on my TV. Save that sh*t for the American Idol gag reel, sir. TBH I would subtract major points for the rap, but for some reason that I can only assume is past head trauma, Hannah loves this. She eats it right up. And he gets the first kiss of the season! So maybe he is a safe bet. Hannah claims she doesn't have a type, but to me it seems to be "corny af".
Some people ARE betting on this guy, sadly.
Garrett P.
And finally we've come to Garrett P, who is fifth on the list with odds of 19/1. When he walked in last night I thought he was FINE, and I'm actually surprised he's not a higher bet. He's a golf pro, you couldn't get any safer than a dude that chose to play the most boring sport on the face of the earth. But that's also what I thought about Tiger Woods until his wife came at him with a club. Hmm. Whatever, he's hot, but maybe don't put your money on him? I certainly won't, but I most certainly WILL be sliding into his DMs when he inevitably gets cut. Should I insult his career when I do that, too?
And that's what the odds are looking like right now! I asked my group chat last night as to who they would put their money on and they had some interesting ideas. It's Britney, Betch (your resident recapper) would put her money on Garrett because he's hot (FIGHT ME FOR HIM), and our friend Dani is willing to throwdown her hard-earned cash for Jed, because she's a sucker for musicians. And I will actually be betting on Luke, who is the clear frontrunner here, and I don't f*ck around when it comes to my money. You betches can pay up later!!
*UPDATE*
Here are the odds Sports Betting Dime sent us after last night's episode:
Jed: 3-1
Tyler C: 4-1
Peter: 5-1
Luke P: 9-1
Cam: 12-1
Connor S: 19-1
Luke S: 24-1
Tyler G: 25-1
FIELD: 12-1
Images: Giphy (1); luke_parker777, tygwozdz, camronayala, rgarrettp/ Instagram, ABC
The Best 'Bachelor' Recap You'll Ever Read: Season 23, Week 1
Welcome back, Bachelor Nation! For my New Year's resolution I said I was done entertaining toxic relationships, but what do you know? I guess I'm back on my bullsh*t. That's right, people, my most toxic relationship to date, The Bachelor, is finally back in our lives. I don't know about y'all, but it feels like I've waited longer for this season to air than Colton's waited to see a vagina. Personally, I can't wait to watch Chris Harrison explain that it only hurts the first time the birds and the bees in between rose ceremonies, but I hear that might not even be the most dramatic thing to happen on our screens this season! There's already talk of a girl faking an Australian accent (among other things I'm sure), another girl whose tweets are more problematic than my grandma at Thanksgiving dinner, and footage of what appears to be Colton fleeing the Bachelor mansion during this season's promo?? Damn, it's good to be home. So let's just dive right in, shall we?
Side note: I was not aware prior to sitting down three seconds before this episode started that it would be THREE GODDAMN HOURS long. I'm so distraught. If the people at ABC think that just because I've had 2-3 glasses of wine and am captivated by human train wrecks dressed in evening wear, that I'll actually sit through 180 minutes of this bullsh*t then they'd absolutely be correct. Carry on.
Why do I have a strong feeling that the first hour is going to include some sort of crude sex ed class taught by Chris Harrison? Hmm?

Oh, looks like I'm mistaken. Instead of sex ed, ABC thought it was actually pertinent to show us Shirley's sh*tty viewing party in Lansing, Michigan. I'd like to tell Chris about my viewing party. It's me alone chugging rosé and NyQuil and mumbling about THE NERVE of them for dragging this out for three hours, but I digress. When will the ABC understand that it's torture enough to even watch The Bachelor, let alone watch people watching The Bachelor?
I guess Chris Harrison finally feels like throwing us a bone, because he takes a break from interviewing Bachelor has-beens to actually show us some footage from Colton's season. So kind of him. The camera rolls and we get our first look at the girls this season. You know, assuming you haven't been Instagram stalking them since the day ABC released their names and faces. Some immediate thoughts I'm having:
– I already don't trust Cassie the surf instructor/speech pathologist/ridiculously good-looking human. At some point she gets nailed in the face by a wave and her hair, makeup, and attitude remain flawless. If that's not sorcery then I don't know what is.
– Alabama Hannah is absolutely terrifying. She's showing far too much enthusiasm for a guy who most definitely will not be able to find her clit the first few times they hook up.
– Heather is 22, beautiful, and claims she's never been kissed before. I'm just not buying it. I have a feeling her idea of "never been kissed" means if you're blackout then it doesn't count. Sorry, hunnie, but if that didn't work for me freshman year it sure as hell isn't going to work for you now!
– Demi is making me Google the age restrictions for this show because she doesn't even look old enough to be menstruating. Seriously, how old is this girl?? Also, her mom is a felon, a story which I'm sure will get her halfway through the season at the very least.
The camera finally pans to this season's Bachelor, Colton Underwood, whose biggest trauma in life is that he is good-looking, but a virgin.

Tragic.
COLTON: I never expected to be the next Bachelor. I don't know how it happened.
ALSO COLTON: *campaigns for it for over a year* *slides into ABC's DMs every chance he gets* 
COLTON: I guess I'm just lucky.
Yeah, lucky.
The Limo Intros:
We're now 52 minutes into this episode and Chris Harrison is like "should we start the limo intros now?" YOU THINK? At this point, I'm three glasses of wine deep. I've seen an infant be interviewed, more footage of Shirley's viewing party then I ever asked for, and two randoms get engaged BUT I HAVE NOT SEEN ONE GODDAMN THING THAT RELATES TO THIS EPISODE OF THE BACHELOR. I'm at the point where I want to strangle Chris Harrison with my bare hands.
CHRIS HARRISON: I'm bummed I have to work tonight and can't just hang out with my Bachelor family.
ME: Well, Chris, I'm bummed you won't get to the f*cking point of this show. We all have our crosses to bear.
Demi is the first one out of the limo and she looks about as cheap as I thought she would. She's wearing some heinous yellow lace number that is most definitely from Forever21, and I know this because I considered buying it.
DEMI: *licks lips* I haven't dated a virgin since I was 12.
COLTON: 

Elyse looks like she could be Colton's babysitter, but it would not surprise me if Colton is actually into that.
There are so many virginity jokes tonight and it's making me p uncomfortable. For example, Caitlin shows up with a giant cherry balloon and POPS IT in Colton's face. Next up, is a grown*ss woman dressed as a sloth. She's practically crawling toward Colton's feet because she hears he "moves slow." Is this the part where Colton sets himself on fire? Because I wouldn't blame him.
Lol. Revian is like "my parents speak Mandarin so that's going to set me apart from the other girls." I'm sure that's what your parents were hoping you'd take away from your culture.
Okay, what I would like to know is how these girls survive without eating? Because clearly none of them do. Don't get it twisted, they're gorgeous, but they're soooo tiny. Like, is this what Colton asked for when the producers told him to describe his type? "I like girls that were in pageants, will talk about my virginity, and haven't eaten since 1999." Well congratulations, Colton, your future wife is definitely out there!
The Cocktail Party
We finally make it to the cocktail party and I feel as if I've aged ten years. Every time Chris Harrison tries to check in on Shirley in Lansing, I can feel my life force being sucked out of me. Chris, I beg of you, just get to the episode!
Colton walks into a room full of blonde, 22-year-olds who are all "so ready to be engaged." I'm the same age as Colton and the only thing I've ever been "so ready" for is a very long nap.
The self-proclaimed "Nut" just straight up asks Colton why tf he's still a virgin. I love when he tells this story because it's just so false. I just don't believe that a young, blond, conventionally attractive PRO FOOTBALL player has never even seen a vagina before. Like, this is the most far-fetched thing The Bachelor has ever tried to sell me. And this whole "I didn't have the time to date because football" is also ridiculous. He dated Aly Raisman for, like, a year and the honestly couldn't find any alone time with her? WHAT IS THE TRUTH, COLTON?
Miss North Carolina gets the first kiss of the evening and it's the first time in Bachelor history that a person from my home state hasn't embarrassed me on national television. Bravo. I, mean, the bar was set at Jenna so it wasn't real high to begin with, but still.

THIS SLOTH GIRL THOUGH. I will say her commitment to the part is admirable, though it's making me want to shoot her. I think Colton gets the joke now…
Okay, I totally expected Catherine, the professional DJ and low-key Jean Ralphio of the season, to be p annoying, but all she does is talk about her dog and that would literally be me on this show. Unfortunately for Catherine, she commits the heinous offense of talking to Colton more than once and the other girls are piiiissed.
ONYEKA:

HAHA. Okay, I'm team Onyeka. I don't like how self-righteous she is, but I'll forgive her if she delivers more one-liners like that.
Onyeka confronts Catherine about talking to Colton more than once. She's like "That's not cool girl," but then she hugs her? I'm confused. I'm guessing Catherine is too, because she immediately steals Colton again and I'm shamelessly hoping there will be a cat fight tonight. Anything not to have to see any more footage of Krystal and The Goose in that hot tub one more time.
Okay, these girls are livid. Onyeka's like "What the hell? We hugged it out and everything." Which is my argument when the random I met in the club's bathroom decides to invite her actual friend into the stall with her and not me.
Normal Hannah gets the first impression rose and it makes sense. I felt like they had the most normal conversation, but sadly this probably won't end well for her. Literally no one who gets the first impression rose makes it to the end, at least on The Bachelor. Sorry, Han.
The Rose Ceremony
I don't even have enough energy to do more than just give you the facts so here's who stays and here's who goes:
WHO STAYS:
Colton chooses "I Popped Your Cherry" Caitlin, Miss North Carolina, and a girl who literally couldn't even speak. I'm guess her neckline did all the talking for her. Other notable mentions: the never been kissed girl, Cassie, and the girl faking an Australian accent, who I didn't even realize was on the show. Like, have we seen her at all this episode? There was so much hype around her and I didn't even notice her entrance. 
WHO LEAVES:
– Revian. Guess she'll have to find another way exploit her culture.
– The sloth
– Erin aka "Cinderella"
– Devin
– Tahzjuan
– Laura
– Adrianne "Jane"
And on that note, see you next week betches! Let's hope week two isn't as much of a giant waste of time as this week was. Tootles!
Images: Giphy (7); @bachelorabc /Instagram (1)