Can We Leave The Engagement Jean Jackets In 2020?
There are a few things in life I know to be certain: death, taxes, and that every Sunday, without fail, my Instagram feed will be flooded with pictures of newly engaged girls in jean jackets.
But this isn't your typical jean jacket. It's a ~cool~ jean jacket: usually the classic, slightly ripped blue style, but embroidered with "Mrs. ," and embellished with a handful of fake pearls. You know, for good measure.
Some visual aid in case you're living under a rock and have no idea what I'm talking about.
It's not exactly a new trend—if anything, it's actually turning into somewhat of a rite of passage for the newly engaged. But betches truly love this almost as much as they love their Stephanie Gottlieb engagement rings.
Here's how it goes down: A friend of the bride-to-be will secure the goods ahead of the big day. You can definitely get a custom one on Etsy, but everyone knows the best ones come from word-of-mouth designer referrals. What, did you think the soon-to-be-fiancé wasn't texting 20 of his girlfriend's closest friends to make sure they were on standby for the engagement party? I mean, someone's gotta make sure she has her nails done.
Once they've had a minute to process that yes, this is actually happening, the future bride will take approximately 342 pictures highlighting the back of the jacket and the new rock on her finger. Her friends will all likely post similar variations of the exact same photo on their Stories, tag each other, rinse, and repeat. Bonus points if it's a boomerang, although truth be told, I thought we left boomerangs at Loopy Doopy in 2016. But I digress.
And look, I'm not trying to completely call out the jackets. If anything, I'm actually pretty fascinated by them—to say nothing of the fact that we've been noticing this trend since *checks notes* June 2017. It's unclear when and where the trend originated from, but what I do know is that if whoever started it got a dollar for every time a bride-to-be wore one of the jackets in question, they could pay for a wedding at The Plaza without a second thought.
Ultimately, it's your party and you can cry or wear the same jean jacket everyone else does if you want to. All I'm asking for is just, like, a *hint* more creativity and originality. I'm certainly not trying to be the voice of my generation here, but maybe, just maybe, it's time we switch it up a little bit. There's a list of things we're leaving behind in the pandemic—hello, sourdough bread—and I don't know about you, but I think the jacket should be on it.
I also hate to be the bearer of bad news, but it's only a matter of time before The Engagement Jean Jacket™ falls into the cheugy category. And while we're certainly not going to start taking fashion advice from the generation that ate Tide Pods, I think we owe it to ourselves to not look like every cookie-cutter bride on social media, don't you? Our skinny jeans and Chevron prints are typing…
Here's my proposal, no pun intended: Let's try out a bomber jacket, or a crewneck sweatshirt, or even a puffer jacket by the time it's too cold out to feel your face again. Y2K fashion is also obviously making a major comeback, so imagine getting your future last name embroidered on a Juicy Couture tracksuit instead. Pretty sure you could break the internet with that one, although whether that's for a good or bad reason is up for debate.
If you love the jacket, though, you have this random stranger on the internet's blessing to go full-speed ahead with it. It's cute and probably pretty practical, even though you'll wear it approximately one time. Just don't come crying to me when all of your engagement photos look identical to all the other girls who read this website.
Images: Hollyedwards7 / Shutterstock.com
7 Questions To Stop Asking Newly Engaged Couples
'Tis the season to get engaged, amiright? Just about two weeks ago, my fiancé (still feels weird typing that) proposed to me and I've been over the moon ever since. I've had more people reach out to me in this short time period than I have in my entire life combined, and while most of the interactions are super fun and positive, there are some repeated questions popping up that are simply getting on my nerves. While most of these questions are asked innocently, they've gotten old quickly, so here's the 101 on questions to *please* stop asking newly engaged couples.
1. When And Where Is The Wedding?

Don't get me wrong, I am excited about the wedding too. I've been dreaming about this sh*t since I was a little girl. That being said, it's almost mind-boggling how many people have asked me WHEN the wedding is. Ma'am, I got engaged one week ago. If you think in seven days' time I toured multiple venues, picked the venue and booked it, you're buggin. What's even more fun is when I say "I'm not sure yet" and it's followed up with a, "well you should really get on that because weddings are likeeee booking into 2022". Thank you, I know. Your added stress is not necessary, especially when you're just stating the painfully obvious. Sorry if this sounds cold, but on behalf of all the newly engaged people out there, it had to be said.
2. Are You Stressed About COVID-19 Impacting Your Wedding?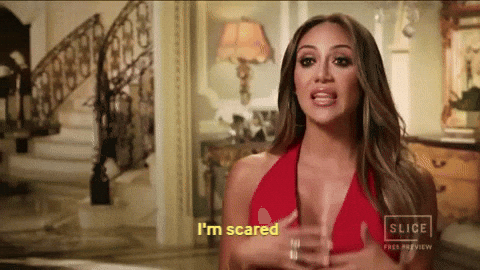 Short answer, DUH. Given the uncertainty of the virus, I'm absolutely nervous about COVID-19 impacting my wedding. That being said, I find this question oddly irritating. As someone who had the virus myself, there are so many more important things to worry about being impacted by COVID-19 than a giant party. I'm nervous for my family, my friends, my loved ones, our world as a whole. While I'm less worried about the virus impacting my wedding day and more overwhelmed that it will result in me getting married two to three years from now, it feels like a slightly obnoxious inquiry. If COVID-19 doesn't make you stressed, you scare me.
3. Who Is in Your Bridal Party?


There are two parts to this question. It typically starts with, "So, who's going to be your Maid of Honor???" followed by, "Actually, who is in your bridal party in general?" When my family asks me this question, I'm cool with it. They've watched me grow up, they know my friends well, and they are genuinely curious. The problem is when *others* ask. If I haven't asked my bridesmaids yet, why would I tell YOU who they're going to be? Half the people asking are subtly hoping to be in the bridal party and the other half are asking just to be nosy and get the scoop. This question makes me super uncomfortable because I'd never want someone to feel left out, but at the end of the day, it's my business and my business only.
4. Are You Going on a Diet? Are You Getting a Personal Trainer?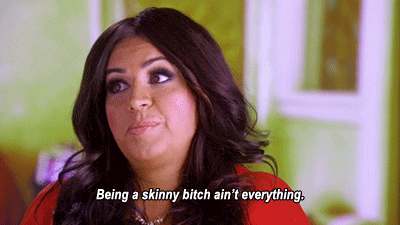 This is perhaps my LEAST favorite question of all because it's just genuinely rude. I've been a bit taken aback by the amount of people who have asked me this, because I just can't wrap my head around thinking it's appropriate. To be honest, I don't know the answer. If I decide that I want to tone my arms for my dream dress, maybe I will. If I decide I want to change the way I eat for health and wellness purposes, maybe I will. That being said, it will most certainly not be influenced by anyone else trying to pressure me to do so. This question is tacky and unnecessary and I know my fellow fiancé(e)s out there will agree.
5. So Like, How Much Was Your Ring?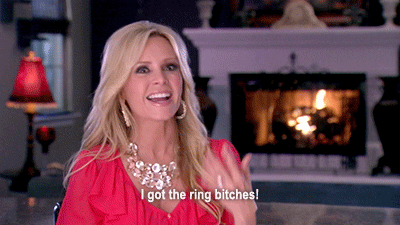 On the theme of tacky… this question is just beyond me. There is a zero percent chance someone has good intent when asking this question. You're either asking because you think it looks expensive and you want the tea, or because you think it looks cheap and… you want the tea. If you hit me with the "DiD hE sPeNd ThReE mOnThS sAlArY" please go away. I'm in love with my ring and that is the only thing that matters to me. That being said, if you've complimented my ring without asking about the cost, I appreciate you. I'd be lying if I said I wasn't basking in glory from any/all positive feedback so… KEEP IT COMING!!!!! (Put that under the category under things you should say to a newly engaged person. Accolades are always allowed.)
6. Am I Invited?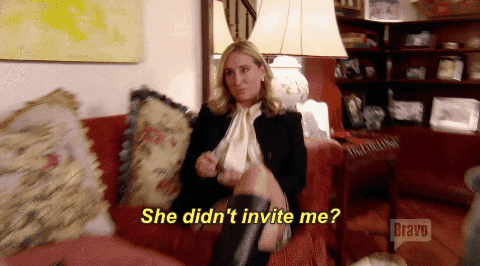 If you have to ask, it's probably a no. Weddings are expensive. Like… really expensive. Would you treat me to a $200 dinner? No? Then I probably won't do the same for you. Half kidding, but I personally am not trying to recreate My Big Fat Greek Wedding, so chances are my list will be narrowed down to the real ones. This question falls under the category of super uncomfortable because I hate leaving anyone out and, despite my evil sarcastic tone throughout this article, I actually love to make people feel warm and welcome, so by default I'll feel guilty about those who don't make the cut. Long story long, please don't ask me this question, because it WILL keep me up at night.
7. Can I Give You Some Advice?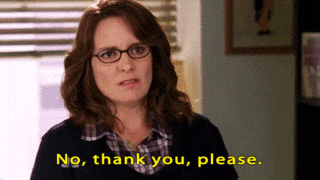 This question is super circumstantial, because some people offer fantastic advice and it's extremely appreciated. Advice about how to conquer visiting multiple venues and what to look out for? Yes please. Advice about how to budget and what is and isn't worth splurging on? I'm all ears. The problem is, people typically offer advice that is opinion-based rather than fact-based, and that's where it gets hairy. I don't want your advice on things personal to me, because it's my wedding. When it's your special day, you call the shots. When it's mine, let me enjoy. (LMK if this is giving bridezilla vibes so I can stop before I start.)
Bonus: Questions I Enjoy

In order to redeem myself for all the spiciness above, I want to include some questions that I enjoy getting. Those exist too, I swear. I'm happy to answer questions about the engagement because quite honestly, I still get butterflies. How did he ask? Easy, I have a response saved in my notes that I can send along to anyone and everyone who wants to know. Were you surprised? Excited? Nervous? Yes, all of the above. What kind of style is your ring? More than happy to answer this (mine is emerald) and I'm also happy to answer personal questions about the ring if they are productive and helpful for my fellow future brides (or friends looking to get engaged soon). What is your dream dress? Oh, I'm glad you asked… let me show you my Pinterest board. You get the point.
If you take away one thing from this piece, it's to be respectful of others privacy and to know what questions are appropriate vs. uncomfortable. Pre-engagement I likely asked half of the above questions myself, so we're all learning here. The more you know!
Images: Scott Broome / Unsplash; Giphy (9)
5 Things Your Groom Wants You To Know While Planning A Wedding 
Nowadays, it seems like we only hear the bride's perspective on wedding planning because, let's be real, in most cases, it's the bride who is calling the shots. But I've also seen my soon-to-be-wifey's friends write off their future husbands' opinions due to their immediate lack of interest in color schemes and calligraphy options. The majority of grooms know better than to question their future wives about all things wedding related and will do anything to avoid getting their head bitten off. However, that doesn't mean he doesn't have opinions and preferences. Marriage is about compromise, and it's important to consider how your future husband feels. So, from all the silent grooms out there, here are some common (and important) things they want you to know while you're planning your wedding. 
1. They Don't Need To Be Reminded On A Daily Basis Of Everything They Have To Do For The Wedding.
Yes, there are a million and one things to do leading up to your wedding day. Yes, your groom is highly aware of this. Trust that he will show up to every appointment or tasting (and if you can't, you have a bigger problem than just wedding planning). He will also handle picking out tuxes or suits for himself and his groomsmen. Don't assume the wedding isn't a priority to him just because he hasn't made a Pinterest board for it. Cut your future husband some slack—he bought a ring and proposed without your help. He will show up for the important stuff. 
2. They Don't Want To Argue About The Details, Especially The Guest List.
View this post on Instagram
One of the hardest parts of planning a wedding is coming up with a guest list you both think is fair. Your groom doesn't want to argue over which guests get a plus-one or who has more family members on the invite list. Don't give your fiancé the silent treatment when he says hell no to inviting your entire sorority pledge class (think about it this way: the fewer people you invite, the less thank you notes to write). 
3. If They Disagree With You, It Doesn't Mean They Don't Respect Your Opinion.
Similar to arguing about the guest list, there will be things you don't see eye-to-eye on. Your groom might take a firm stance on having a band vs. a DJ, and it might not be exactly what you envisioned for your big day. But, like we said in the intro, compromise is key. One of my best friend's grooms wanted the band to play the Eagles Fight Song during the reception, and this almost gave her a heart attack. She couldn't even begin to see how this would be a good idea, but agreed to it anyway. It ended up being hilarious and everyone had fun singing along. Point is, it's impossible to agree on everything, and he still respects the hell out of your taste even when you disagree, so give him the same courtesy. 
4. It's Only One Day And No Matter What Happens, The Rest Of Your Lives Together Will Be Even Better. 
it's cool that if planning a wedding doesn't kill u then u get to be married

— Taylor Hatmaker (@tayhatmaker) August 29, 2019
The average bride can spend one to two years planning for their wedding day. During that time, it gets hard to remember that it's only one day and not the rest of their lives/marriages. It's also one day that will go by very quickly. Your groom needs you to know that this is only a tiny piece of your story together and you will have so many more important and bigger moments to experience in the years to come.
5. They Fell In Love With You Long Before The Wedding Day And Will Still Love You Even If Everything Isn't "Perfect". 
This goes back to the "it's only one day" point above. Your groom already thinks the world of you. I mean, hey, he's even given up his bachelor lifestyle to commit to you. Being with you is way better than playing hours of Fortnite on dual TVs with their roommates. So don't sweat the small stuff. They will still love you if your florist accidentally uses the wrong color peonies in the bouquet or if your hair and make up team isn't on schedule (even though they do wish you would spend less time getting ready). Their love for you is bigger than this day!
Images: Alvin Mahmudov / Unsplash, Giphy (3)
Is It Normal Wedding Stress Or Serious Red Flags? How To Tell
Anyone who has participated in wedding planning can agree that it can be so damn stressful. Whether you're the bride, groom, MOH, MIL, or bridesmaid, there is a to-do list longer than a CVS receipt. First, you need a budget, a date, and a venue. You also have to make these decisions fairly quickly and pray your venue isn't booked by some un-engaged girl already planning her fairytale wedding. Next, you have to coordinate vendors, the dress, your bridesmaid dresses, invitations, honeymoon… I think you get the point. 
We've all heard the term bridezilla, and there's a reason for it. Weddings are a lot of work, and they can bring out the worst in people. I, myself, have been in a handful of weddings and have witnessed couples fight over the most trivial things. Really?? We're getting pissed over linen patterns or up lighting?? I've seen these spats over decor turn into a scene from Fight Club.
As a former bride and also as someone who has called off her wedding, I'm familiar with tension before the big day. My ex-fiancé and I bickered about the guest list, venue, flowers, you name it. These wedding quarrels morphed into us going to war about everything from finances to family to our careers. Before I called it off, I would constantly question if everyone who plans a wedding struggles with this or if I was just in the wrong relationship. Spoiler alert: it wasn't normal.
So, the question is: are these normal pre-wedding disagreements, or are these serious warning signs that this person isn't your 'til-death-do-us-part? Read on for some signs that your wedding disagreements are an indicator of unhappiness to come.

Why Did You Get Engaged In The First Place?
Social media has really changed the game for engagements and weddings (I blame Laguna Beach for starting prom-posals). There's nothing wrong with it, but today it's pretty much the standard for people hire photographers and plan over-the-top engagements, which they then post over and over again on Instagram. Same goes for weddings. Every part of your wedding day is documented by friends and family on social media. Let's not forget about the teaser pics right after the big day that only warn of a few weeks later when your IG feed will be inundated by wedding shots. 
Wedding Stress: It's normal to overthink your hashtag or worry about selecting the perfect photographer. You're paying a TON of money for these services, so you have the right to be picky. But ask yourself: if you took away the fancy dress, flowers, and glam squad, would you still want to marry this person and spend the rest of your life with them? One of my best friends was so over her family's BS that she and her now-husband canceled their 300 person extravaganza and had a surprise wedding with 40 people instead. This didn't stop her MIL from wearing a white gown to the event, but at the end of the day, it was about their love for each other—not the fancy ballroom. 
Red Flag: If you answered no to the above question, you might want to reconsider this engagement. If all you care about is how your wedding will look to others, this is not a good sign. If you can't imagine this day without all the bells and whistles or if it makes you cry inside thinking about someone posting an unflattering photo of your venue on, take a step back to reflect on why you actually want to go through with this. After I got engaged, I posted a picture of my proposal on Instagram within an hour of it happening. I remember being annoyed by the caption my ex used for his post (something along the lines of "she said finally"). While it's normal to share your engagement on IG, looking back, I should have been more excited to celebrate our engagement with him and less concerned with the perfect filter or caption. 
How And Why Do You Fight? 

It's expected to have disagreements about venue location or booking a band vs. a DJ. Everyone has a vision of what this day will look like. I'm sure you're also getting forceful opinions from your family or future in-laws. You might bicker about your guest list—should you invite your creepy uncle or your future father-in-law's clients? Does your fiancé's #foreveralone bestie get a plus-one? There are a million and one scenarios that can have you and your SO at each other's throats.
Wedding Stress: No matter what the argument is about, you want to feel heard by your SO. Relationships are about compromise, and you should respect each other's opinions when there is any type of disagreement. There shouldn't be any blaming or name-calling when things go wrong. You should move on quickly after an argument, and fights over wedding favors shouldn't turn into screaming matches about what religion you'll raise your future kids. Also, an important point to keep in mind: a lot of arguments stem from family drama. It's important your SO puts your feelings before their family's and always listens to you first. Here's a good example of this done right: My friend's husband's family paid for their entire (six-figure!) wedding, but every decision was made together. He never once held the money over her head to get his way. Wedding disagreements should not come between you and your fiancé. On the flip side, my ex always told me he would choose his family over me any day. If he went to his mom to question my flower choices, what made me think he wouldn't talk sh*t to his mom about my parenting style when we had kids?
Red Flag: It's a MAJOR warning sign if your SO gaslights you every time you fight. You shouldn't feel unreasonable, crazy, or unheard when you're just trying to get your point across (this also holds for arguments outside of wedding planning). I spent a long 6 years with my ex where I was always justifying my feelings. His favorite line when we fought was, "I think your parents dropped you on your head as a baby because you're crazy". I know, awful right?
Another major warning sign is constantly walking on eggshells around your SO. You should never have the mentality that it would be easier to keep something to yourself in order to avoid a fight. My ex and I fought a lot—I eventually stopped bringing things up to him because I was afraid of setting him off. It got to the point where I secretly planned our honeymoon because I couldn't mentally handle another battle. Not a good sign.
Does Your Future Spouse Make Planning Easy Or Difficult?
 
How did they react when you scheduled a tour of 10 venues the weekend after you got engaged? Did they freak out when you told them the florist was $10k over budget? Did they ditch a cake tasting or black out when you went to see a band showcase? I might sound like a broken record at this point, but how your partner deals with the planning process is a huge indicator of what type of relationship you're in. 
Wedding Stress: It's OK if your groom doesn't want to be involved in every single detail of wedding planning. You probably have better taste in European-style flower arrangements, anyway. I went to every vendor meeting with a friend for her wedding, and we had way more fun picking out color schemes and candle holders than she would have had if she'd brought her then-fiancé. The difference is, her now-husband is an awesome guy and would always praise her for having great taste—he just didn't have a vision for envelope liners and calligraphy styles. If he's taking the backseat, your SO should be happy to let you plan and be appreciative of the effort you put into it. If he's willing to be your hype man over classic hand-tied bouquets, imagine how supportive he'll be for the important stuff. 
Red Flag: If your SO makes every part of the planning process a challenge, you're in red flag city. This could look like anything from delaying you from making decisions to a complete lack of interest in the planning process, not showing up to things, or being overly critical once you make a decision. For instance, my ex would call me impulsive for moving forward with any stage of the planning process. I had to wait three months post-engagement before we were even allowed to talk about venues or setting a date. And, while being completely uninterested in planning, he still managed to be highly critical of every decision I made. His response to when I picked our invitations: "those look like funeral announcements". Tbh, he made planning so miserable it kind of felt like I actually was planning a funeral! 
At the end of the day, you know yourself and your relationship better than anyone else. If you don't feel supported or if the arguing is spiraling out of control, talk to your SO! Communication is clutch while wedding planning and it will continue to be important throughout married life. It may feel like it, but you aren't trapped or committed to going through with your marriage. There are plenty of people who have called off an engagement, and they are better for it! 
Images: Petr Ovralov / Unsplash, Giphy
9 Things I Didn't Believe About Wedding Planning Until I Started Planning My Wedding
As someone who's written about weddings for the last several years, and attended/been in more than a handful, I thought when it came time for my own I would have this planning thing down. I used to say that when I got married I wouldn't get stressed out about dumb sh*t (lol) and I would do what I want without other people's opinions influencing me (ha!). So when I got engaged this past June and started planning my wedding for next September, I was just as surprised as anybody that I totally did not have this planning thing down. After going through the first six months of planning, my new M.O. on weddings has become, "Don't judge a bride until you walk a mile in her wedding shoes," and damn, those shoes are hard AF to walk in. 
Below are nine things I thought about weddings that flew out the window when I started planning my own. 
1. I Won't Worry About The Little Things
Boy, was I wrong on this one. In fact, the little things are ALL I worry about. I constantly run through all the wedding signage we'll need in my mind and whether it matters if the fonts on the table numbers match the font on the bar sign. I worry about trying every appetizer during cocktail hour or that I'll be in the bathroom when the band plays "Sweet Caroline." I never worry that our caterer won't show up or that the band will suck. Why would I worry about major issues like that when I can stress about how the welcome table will be laid out?
2. My Wedding Won't Cost That Much
Them: What's the craziest thing you've done while planning your wedding? Me: I agreed to pay the band $200 extra to have someone play a 2 minute sax solo during the ceremony

— Ashley Fern (@disco_infern0) July 26, 2019
I'd like to think I'm pretty well-versed in how much different vendors cost, so I have no idea what the hell I was thinking when I said this. Especially since we're having a tented reception in my grandma's backyard, and that sh*t ain't cheap. Every time I see a new bill come in, my heart stops beating for a split second and I honestly wonder how big of a problem it would be if I served McDonald's instead of beef tenderloin and just made a Spotify playlist for the reception. 
3. I'll Never Compare My Wedding To Someone Else's
I have so much respect for the brides that sign up for Four Weddings. I truly can't imagine willingly subjecting myself to having my wedding scrutinized by three strangers—I'm critical enough on my own. It's hard not to compare yourself to other people in general, especially when so many friends are getting married around the same time. I find myself thinking about what I'd do differently or the same whenever I attend another wedding, which is actually kind of annoying because I'd like to be able to get drunk and enjoy myself. Plus, I sure as hell don't want people to be doing that at mine. 
4. There's No Point In Stressing About The Weather Since You Can't Control It
not to be dramatic but if it rains on my wedding day I might kill someone

— Betches (@betchesluvthis) December 13, 2019
HA! This is actually laughable and I'm not even sure I ever really believed it. This is, without a doubt, the number-one thing I spend the majority of my time thinking about. There is honestly nothing in the world more terrifying than the idea that it might actually rain on my wedding day. The closest I ever get to a serious mental breakdown is when I spend more than 30 seconds thinking about a monsoon beginning as soon as I walk down the aisle. 
5. This Whole Planning Thing Is Going To Bring My Mom And I So Much Closer
I will admit, my mom and I haven't really fought about wedding planning, which I know is rare/weird (I'm sorry if that makes you want to punch me in the face). But it's definitely not bringing us closer. At the very beginning when we were trying to sort out all the vendors, my mom and I would text and talk on the phone multiple times a day, which was a lot, and it felt like I was engaged to my mom instead of my fiancé. She definitely triggers me with some of  her ridiculous suggestions (like having guests move their own ceremony chairs to the reception tent), but overall the ride hasn't been too bumpy so far (knock on wood—we've still got nine, months to go). 
6. I'll Get My Way On Everything
I know this sounds like a ridiculous thing to think, but when I was wedding planning in my mind, nobody was there telling me I couldn't have our family labradoodle walk down the aisle (I'm still not 100% convinced that won't be happening), so I never foresaw any issues. I didn't think my photo booth idea would get shut down by my fiancé or that my idea for a limo bus instead of going to our cocktail hour would be considered a waste of money. I've only recently come to the conclusion that I don't NEED everything on my wish list. I know, I'm so mature. 
7. It'll Be Easy To Make Our Guest List
Pretty sure my wedding vows said "in sickness and in health" but nothing about dealing with in-laws over Thanksgiving, yet here I am

— betchesbrides (@betchesbrides) November 26, 2019
It would be so cool if there was an etiquette rule that said, "If you haven't spoken to your great aunt in two years, she doesn't need to be invited", so I could just point to it and that would be that. Unfortunately, no such thing exists and people are left to their own judgment when deciding who to invite. Making the guest list was like a balancing act. From trying to keep it under a certain number, to accommodating my future in-laws' list, while also keeping my mom from inviting everyone she's ever met, it was one of the hardest parts so far and I'm very thankful it's over. If you're going through it now, my best advice is to pick your battles. If you don't win this one, you'll win the next. Why does planning a wedding sound like being at war?
8. I Don't Understand Why Someone Would Want To Elope
Because of all the reasons I just listed and 10,000 more, I truly believe that people who elope are geniuses and we should all be more like them. 
9. Are Post-Wedding Blues A Real Thing?
Me: I'm just going to have a simple wedding.
Also me: pic.twitter.com/bubmgscPmk

— Amber Pera (@AmberPera) December 4, 2019
Absolutely, yes. My mom told me she sobbed on her wedding night because it was over. I've heard from all my married friends that they miss being engaged and wedding planning, so I'm trying my best to soak it all in, despite the challenges that come with it. I'm not looking forward to the day after my wedding when I realize it's all over. Who knows, maybe I'll end up crying in the back of a limo like a contestant on The Bachelor who's just been kicked off. Sorry in advance to my soon-to-be husband, but hey, we said in sickness and in health right?
To all the brides I've judged before, I'm sorry. there's a lot I thought I knew about weddings, but just like anything else, you don't really know until you experience it for yourself. I'm walking a mile in all of your wedding shoes and wondering how the heck you did it. Cheers to you! 
Images: Andre Hunter / Unsplash; betchesluvthis, betchesbrides, disco_infern0, amberpera / Twitter
7 People To Invite To Your Wedding If You Thrive On Drama
Some days you wake up, and you dream of doing good for the world. Volunteering at an animal shelter, donating canned goods to a local food bank, or giving a pity like to that girl who posts inspirational quotes. You just feel like doing the right thing. And other days? Well, other days you just kinda wanna f*ck sh*t up. What can I say? Life can get dull. Drama is fun. Sue me (actually, don't. I'm in no way capable of entering a courtroom without quoting Legally Blonde and shouting "YOU BITCH," and I feel like it just won't go well for any of us). 
Anyway, while adding more drama to your wedding (which is sure to be an already drama-filled day) might seem like a Nightmare Dressed Like A Daydream, it's your day, dammit! And by God, if you want drama, There. Will. Be. Drama. So, sit back, relax, and add the following guests to your invite list. We're sure you have the extra space in your venue, seating chart, and budget. 
The Person He Used To Sleep With
Whether she was a one-night stand, a FWB situation, or a fling, everyone knew the two of them weren't "studying" for finals together in the library. While they were never officially official, they were official enough to know what each other's genitals look like, and that's good enough for you. Whether you're anxious for her to see the body you've been working on since saying "yes" in your custom gown, or you're eager to watch her face fall during the first dance, drama is sure to surround her from her seat at the sh*ttiest reception table near the bathrooms and beyond. 
The Person You *Think* He Used To Sleep With
It's never been confirmed, but something about the chemistry they have has always made you wonder, and that kinda makes it even more infuriating. The hat stealing. The beer pong pairing. The big bear hugs that used to linger just a second too long. Whether you've asked and he's denied (red flag), or you've accepted that you might never know the answer, you still have this feeling. So, if you're looking for a dose of drama along with what could potentially be the most stressful day of your life, invite the wild card! Odds are she'll show up in a bright red, low-cut, mermaid gown which was 100% made for the sole intention of stealing the spotlight. Should be fun!
The Person Who Will Always Be In Love With You For No Reason
The one you always kept on the backburner. The one who would pick you up from the airport at 1am and bring you soup when you were sick even though you never came close to even kissing him. Chances are you never even talked about his borderline obsessive feelings toward you, and you just reaped the rewards of being idolized. What? No one said you were perfect. While his/her heart will literally break into a zillion shards as you say "I do," they'll give you a bomb-ass gift, so there's that. Plus, if your marriage goes to sh*t anytime in the next 50 or so years, you-know-who will be there to pick up the pieces, support you financially, and never ask for anything in return, God bless 'em. 
The Random Person Who Wanted To End Up With Him
Whether or not they dated doesn't matter. In fact, whether or not they ever made physical contact doesn't even matter. All that matters is that as soon as that bitch sees your man, her face lights up like the rest of us do when Kylie's Lip Kits go on sale. For her, it was love at first sight. For him? He still can't remember if her name is LaurA or LaurEN. While she'll hover around the dance floor and insist on getting as many selfies with him as possible, she's a silly, mostly harmless choice for a drama invite. If anything, seeing someone drool over your man while he's completely oblivious might just make the coveted and mythical Wedding Night Sex that much better. 
A Bonafide Ex From Either Side
These two didn't just mess around every once in a while after one too many tequila shots when they were 19. They were the real deal. The hand-holding, Instagram posting, "considered getting matching tattoos before one of them realized that they obviously weren't going to end up together and made some bullsh*t excuse like 'my mom's gonna kill me if she finds out' because they didn't want that permanent reminder on their skin for the rest of their lives" real deal. While they might not have been forever, they were "for a while," and that's enough to cause some good old-fashioned friction. There's no way she, at some point, didn't kinda-sorta-maybe picture walking down the aisle to your future hubby. Give her a good seat for the show and graciously thank her for coming. In the end, she'll give you the best gift of all: Her cold, hard jealousy. 
The One Who Got Away (On Either Side)
She's not like, a regular ex. She's THE ex. The one who, even after that sparkly brilliant cut landed on your freshly manicured fingers, you can't help but occasionally compare yourself to after you've had 2.5 glasses of rosé. Or stalk her Facebook back to 2008. Or passive-aggressively like all of her sh*t from your burner IG account. I'm not saying you're the consolation prize. Or second best. Or not quite as good as the girl he dated all through high school and the first half of college before she moved away and broke his heart. Of course not. Chill. But uh, now that you mention it, I'm also not not saying that either.
Whether it was your first love or his, walking down the aisle and seeing the face that could have easily been one of your ~forevers~ sitting in the audience (if guests at your wedding don't feel like an audience, you're doing it wrong) is a sure-fire way to cause an emotional sh*t-show. My money's on the fact that before the cake is cut, you'll be dreaming of going back on those "forsaking all others" vows and making out with Mr. Right Guy, Wrong Time. SO GLAD HE COULD MAKE IT THOUGH, RIGHT?!
His Mother
From the HELPFUL comments about your cooking, the SWEET way she reminds your future-husband that she came first, and the WISE AND FASHIONABLE suggestions she has about your clothing choices, there are few people you'd rather run into car trouble on the day of. While you can't imagine your day without her, sometimes you like to, just for fun. All of the other bitches above are just women you sometimes hate-stalk when you're bored and occasionally dream about the joy you'd feel if their lives fell about. Your FMIL, however, is the one you truly hate to love. And the best part? She's in it (and by "it" I mean alllll of your biz-niz) for the long haul. While the fact that she asked to wear cream to the wedding and attempted to go into the changing room with you during your bridal appointments makes your skin crawl, this is the one who, no matter how much you detest it, will end up with an invite. Whether or not that invite gets lost in the mail, of course, is entirely up to you. 
Images: Shutterstock
8 Times You Should Take Your Engagement Ring Off
So you got engaged, the proposal was perfect, and the ring is everything you asked for (because you helped pick it out). Now you're going to be spending the next few weeks/months staring at your hand constantly and angling your hand just so in photos so you can not-so-subtly show off your ring. And you're probably never going to want to take it off, which makes sense, but in order to keep it in mint condition, you're going to have to remove it from your finger on certain occasions. They say diamonds are forever, but they won't be if you're not taking proper care of your ring. We've asked wedding and jewelry experts Kelly Villarreal from Ada Diamonds and Mary Claire Newcomb from Here Comes the Guide about when you should be taking off your ring and how to keep those diamonds shining bright. 
 1. 

Working Out

Kelly Villarreal suggests that when breaking a sweat and handling machinery in the gym, it's best to have your precious ring removed… even if that means its presence can't be used to deter creepy gym bros from hitting on you. She explains, "Lifting heavy objects or pushing into your hands can put pressure on the base of your ring, causing it to compress or bend out of shape. In extreme circumstances this can lead to fractures and breaks in the metal." Yes, this even applies to those of us who don't identify as Crossfit queens or bodybuilders. No amount of calories burned is worth a dent in a band that is supposed to last you forever. Not to mention the fact that your fingers tend to swell after an intense sweat sesh. Just put it in a safe place before you leave the house, and be thankful your attempt at a Kayla Itsines workout didn't cost you thousands.
2. When Your Hands Will Be Wet Or Submerged
My wedding ring fell off in the shower. Instantly broke down. I'm just a skeleton with skin now. Take care of your health folks.

— Special Agent Smith (@ItsMrSmith) June 2, 2019
Villarreal emphasizes that it is very important to be mindful of your ring when, "doing the dishes, doing laundry, cooking, waitressing/bartending, house cleaning, or swimming." She explains, "cleaning products and harsh chemicals (such as chlorine) can cause build up on diamonds and dull the polish/rhodium from the metal of your ring more quickly." Ideally, you should try to milk the fact that you're donning a precious gem 24/7 and use it as an excuse to avoid the housework that might endanger it…but when that excuse stops working (and the stack of dishes in the sink start driving you crazy), store it in a safe place. 
3. Sleeping
The diamond needs its beauty sleep just as much as you do. Villarreal warns that when sleeping, "the prongs of your ring can catch on your sheets, or rings can be knocked against things in your sleep, damaging prongs or causing diamonds to become loose or fall out." There's really no point in risking damage to your ring for the sake of leaving it on while you get your eight hours—one of the only times you won't be able to show it off. Plus, we all read that story about the woman who swallowed her engagement ring in her sleep, right? Let that be a cautionary tale for you. 
4. When Applying Lotions Or Cosmetics
View this post on Instagram
Just like other chemicals, cosmetics and other products can cause your ring to lose its shine. Villarreal explains that when applying products with your ring on, "it can wear away the polish and rhodium more quickly." She adds, "Lotions and cosmetics also result in build up over time that dulls the look of your diamonds, or in cases of small melee diamonds, can completely cover over stones." And finally, she advises, "Keeping your ring away from these products, along with regular cleaning, can keep rings sparkling brilliantly for much longer." Truthfully, I'm probably never going to remember to take my ring off before applying hand lotion, because I do that approximately 50 times a day. But knowledge is power. The more you know, and all that.
5. When Wearing Gloves
If you're going to listen to any of this advice, listen to this. You wear gloves more often than you'd think, especially if you live in a place like New York, where winter lasts for more than half the year (or so it seems). Mary Claire Newcomb declares, "Ski gloves and rings are archenemies, since your ring size naturally decreases when it's cold outside—leading to a loose ring that can easily slide off." I'm going to go ahead and equate "ski gloves" to regular-ass winter gloves because I'm not bougie enough to go skiing often enough to have special gloves just for that. And it's not just when wearing cold-weather gloves that you should take your ring off; in addition to winter gloves, Newcomb says, "Gardening gloves can accidentally pull an engagement ring off upon removal." She adds, "And for those in the medical profession who wear latex gloves, oftentimes the prongs of the ring get bent over time as they get caught on the latex material." I guess this means that I'm never wearing gloves again. The idea of keeping my engagement ring in a jacket pocket for the sake of wearing gloves seems far more dangerous than subjecting my hands to the winter cold. 
6. When It's Not Insured
Your diamond ring is probably expensive, and just as you would treat anything valuable, get insurance! Newcomb recommends, "Look into homeowner's insurance, renter's insurance, or straight-up jewelry insurance for that baby. It's super inexpensive and a lifesaver when needed!" Like, don't be an idiot. Just think about all of the things you have insurance for that you care much less about! I don't know about you, but I would happily forego dental visits for the foreseeable future if it meant protecting my new diamond. If Taylor Swift can insure her legs, you can surely insure your engagement ring. 
7. When It Doesn't Fit Properly And/Or Is Damaged
I know you want to wear your ring, but if it doesn't fit properly, it's an easy fix and you'll get back to wearing it ASAP, promise. Newcomb explains, "Whether it's too big or too small, you can damage an ill-fitting ring (or even worse, lose it) quite easily." She points out, "if something is already amiss with your ring, don't take chances—just take it to a jeweler as soon as you notice it. Wearing it could make a simple fix a more difficult one in the end." If you are anticipating a proposal from your hopeful forever-plus-one, take this as a cue to make sure he knows your ring size (or, in the case of my boyfriend, realizes that rings have sizes). If you're too traditional to help him pick out the ring, you shouldn't be fine, but at the very least help the guy out by leaving some of your rings around the house so he has something to reference. 
8. When You're Traveling
It takes a lot to take off your engagement ring but safety and security should always take priority. There are two main reasons to take your ring off while traveling: potential damage and unwanted attention. If you're traveling on a bachelorette party, chances are you're going to be getting a lil' too drunk, making your ring a liability. Keep in mind, most insurance companies will only let you take out one major claim so don't waste it on something as preventable as this. Traveling foreign countries is another time you'll want to leave your ring at home. You're inadvertently drawing attention as a tourist, don't give someone a reason to make you their target. 
Images: Jad Limcaco /Unsplash; @ItsMrSmith/Twitter; betchesbrides / Instagram (2)
This Psychotic Proposal Involved Faking A Crime
If you've been sleeping too well lately and need some fresh nightmare fuel, you've come to the right place. When I read this proposal story, my jaw literally fell to the ground. It's truly so bad. Honestly, I'm not really into extra proposals in the first place, but usually I can at least smile and nod and say how cute they are. Maybe hot air balloons aren't my thing, but I try not to judge. Except today. Today I'm judging.
In 2019, it's really not strange to love true crime. We even have a podcast about it, and there are literally a million documentaries on Netflix and other streaming services. With that being said, I'm not a fan of this trend of fetishizing crime and killers. There's a big difference between being interested in serial killers and getting horny when you think about them.
Our bride-to-be today is a fellow true crime lover, but apparently she's in the latter camp who takes things a little too far. She posted on Facebook about her proposal, where it quickly got shared in wedding shaming groups, which is where I found it. Yes, I am in multiple wedding shaming Facebook groups. No, I will not be answering any further questions.

(The white section on the right is where the couple posted a selfie and a photo of the ring, which I blocked out because my therapist says I need to be kinder to people.)
I'm sorry, I need a f*cking minute. I don't like one bit of what's happening in this proposal story. First off, if a man EVER tried to wake me up at 4:30 in the morning, me murdering him would be the next big true crime miniseries. To be honest, even if there is an intruder in the house, please just let me sleep. Maybe it's my time to go. All I know is that I'm not meant to be awake at 4:30am.
But aside from the sh*tty timing here, the real issue is him LYING ABOUT AN INTRUDER IN THE HOUSE. If a man ever, ever, EVER did this to me, I truly don't even know how I would react. All I know is that I certainly would not end up engaged to this man. He would probably end up dead, or at least seriously wounded. I just can't even fathom that someone would think this is a good idea, and that someone else would be equally excited to be proposed to in this manner.
Me reading this entire deranged Facebook post:


And then my first question:

I'd also like to point out that having that many candles on the floor seems like a fire hazard, but these two probably have an arson fantasy that they're just waiting for the honeymoon to try out. To each their own, but I am not a fan of this whole proposal story. At least these two found each other, and may they have a long, happy life full of intruder scares.
Images: Gift Habeshaw / Unsplash; Facebook; Giphy