The Most Heinous Looks From NYFW So Far
In case you haven't noticed a significant increase in "candid" blogger outfit photos on your Instagram feed, it's currently New York Fashion Week. For those of you who think that NYFW doesn't affect you, think again. (Yeah, I'm about to go Miranda Priestly on your asses, so buckle up.) Fashion Week determines which designs Forever 21 and Zara are going to do a shitty job of ripping off next season, so you better pay attention this week because these are the outfits you're going to have to buy when you're searching for a last-minute addition to your collection of going out clothes. Here are some of the worst looks from the first weekend of New York Fashion Week to mentally prepare you for what's to come.
1. The Row
The Row sent a model out in a literal Snuggie and I'm feeling pretty conflicted. On one hand, I think this is the ugliest effing gown I've ever seen. On the other hand, if this means I can start wearing a Snuggie in public, I'm very on board.
2. Christian Cowan
While I'm really excited to see that Christian Cowan is trying to make small dogs as accessories a thing again, I don't think any of us will be hopping on the tweed chaps trend anytime soon. Just looking at this outfit is making my thighs chafe.

3. Alexander Wang
Usually, Alexander Wang can do no wrong. However, this look is a total miss. Bella looks like a drunk member of a bachelorette party who just wrestled with her dress for five minutes in a bathroom stall after peeing. I mean, maybe that's an unfair criticism. If "drunk girl screaming 'it's my birthday!!' and trying to get a free Fireball shot" is the look Wang was going for, this hits the nail on the head.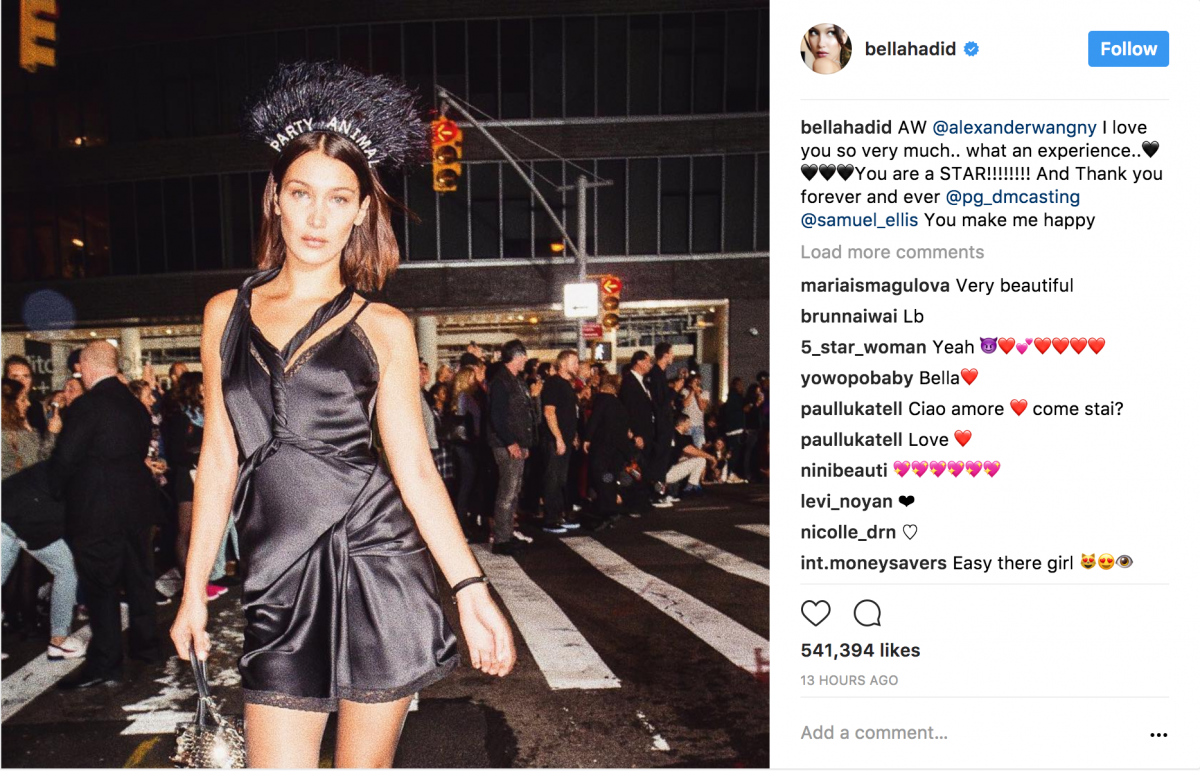 4. Fenty x Puma
The Fenty x Puma collection is another typically untouchable line, but even Rihanna can't expect us to watch a model strut down a runway in snow pants and a bucket hat without raising a brow. I'm sure that the first time Rih actually wears this out, we'll all be obsessed with it, but for now, this is bringing back memories of all the worst wedgies from childhood.

5. Tom Ford
I'm all for wearing as much denim as physically possible, but this Tom Ford look might just be where I draw the line. Like, I'll probably try to wear the infamous Britney Spears patchwork denim dress to my wedding, but this denim on denim on denim with a white pointed toe is still too much for me.
Non-Fugly Slides To Buy Since Everyone Is Wearing Them Now
There are things that have happened in the past that seriously just need to stay in the fucking past, especially when it comes to fashion. I know it's been said that fashion tends to repeat itself, but now that I've seen literally every staple that was in my closet pre-puberty, I feel nauseatingly ancient AF. Case in point: slide sandals. First, there were the OG Nike slides that basketball douchebags only wore with socks (and yet they still do, GROW UP). Flash forward a decade, everyone suddenly acted like they blacked out during their entire childhood because they all flipped the fuck out when Rihanna brought back the iconic jelly slides. Ya, okay, they were only cool because they were transparent and as a child, you get easily entertained. As a twentysomething adult? I'm going to go ahead and say you need to leave that shit in the past. But since we're in the 21st century, everything old is new again (yeah, you can quote me on that) so if you desperately want to fit in, here are some chic slides you have to buy:
People are not only going crazy over the jelly style of Rihanna's FENTY Puma slides, but this pair has constantly been selling out too. In addition to pink, they also come in green and white (but pink is the best, obvi) with a satin bow. They're comfortable and give off many Paris Hilton vibes. I guess these are tolerable.

Even though I'm totally shitting on slides rn, I tend to grow a little weaker every time I see someone rocking a furry style. Probably because they look comfier than anything I've ever owned and also because this means I can totally get away with wearing slippers out in public. I'm not going to admit whether I've actually done that because it's currently not the right place or time, but let's just say desperate times call for desperate measures. P.S. No animals or Cam'rons were harmed in the making of this shoe, so you can breathe now.

These just barely make it over the line of acceptable to wear out to a winery or some other upscale event. With a polished chain and white fringe detail, make sure to choose your outfit wisely. Opt for a casual summer dress or your go-to everyday jeans for a clean, classy look that isn't over the top.

The more I look at these, the more I convince myself to pull my card out because I have no self-control when it comes to shopping. These are v stylish and modern for your typical slides. The bright colors make a perfect addition to any outfit. You might have RBF, but whenever someone appreciates your shoe game, they'll see you're not so much of a bitch if you can wear a color other than black.

If you're low-key the world's biggest hypocrite because you think slides are kind of ridiculous and you've shat on them so many times to your friends but now you're starting to think they look cute (aka me), then this pair might be the one to go for. Featuring only the most basic colors EVER, these aren't obnoxious enough to draw a lot of attention so you'll subtly still fit in, despite how much shit you talk.

Get a pair of slides that take your average outfit to the next level, literally, with a slip on style that features a 2 inch heel. You'll dip it low all night long in these. The neutral colors allow you to wear them to work (lame) or for your next alcohol binge (yay).

At first, I only added these as a joke, but I also know that you're definitely a basic betch who just needs to get her hands on a pair of jellies—just for old times' sake, you know? If you really just have to be that girl, only wear them near a body of water. Not to Trader Joe's and don't even think about going near a bar in them. Just don't do it okay, promise?? Now, everybody take some rubbers jellies.