How 'Shrill' Forced Me To Confront My Own Fat-Shaming
Before I give you my thoughts on Shrill, here's a little context. The first time I sat on a guy's lap, he jerked back and pushed me off. "How much do you weigh?" he demanded, rubbing his legs in pain. I was 13 years old, standing in the aisle of a school bus filled with my 7th grade classmates. Over a decade later, I barely remember the guy—but his comment, I remember. The same way I remember, later that year, comments under pictures of me on my cousin's Myspace: "Who's your fat friend?" Or in 4th grade, when another girl and I broke our ankles at the same time and had to be carried down a flight of stairs. "Looks like I got the light one," a teacher joked, picking up the other girl.
If you haven't yet watched Shrill, the new Hulu show starring SNL's Aidy Bryant, I highly recommend it. (I also recommend tuning out of this article, because duh—spoilers.) Shrill, in six too-short episodes, tells the story of Annie (Aidy Bryant), a fat woman who finds herself taking far too much sh*t from her mother, her boss, and her f*ck buddy-slash-boyfriend. While Annie's struggles are not solely derived from her size, Shrill emphasizes the harmful assumptions made about fat people (namely, that their size is a result of being lazy, or lacking willpower), and how licensed people feel to treat Annie differently because of it. From well-meaning "concern" expressed by strangers to her boss telling her to her face that she doesn't "take care of" herself, the sheer fact of walking around as a woman of Annie's size translates to an onslaught of uninformed, unsolicited opinions about her character.
All this is to say: though I have not, in my adult life, been overweight, I expected to relate to Annie while watching this show. From my own memories of middle school fat-shaming, I was ready to raise a glass in solidarity and share in Annie's triumph as she gained the courage to issue a massive f*ck you to her haters. But while I did find the show highly relatable, it wasn't, ultimately, Annie's struggle in which I saw myself. Instead, I felt my stomach sink every time a passive-aggressive barb was thrown out against her—and I heard it clearly in my own voice.
To fill you in on the decade between being cyber-bullied on Myspace and now: just before high school, I lost about 25 pounds and grew three inches. (Don't hate me; it was the last time I lost weight effortlessly in my life, I promise.) From that moment on, likely because of how I'd been treated when I was bigger, I have been obsessed with getting, and staying, thin. From 8th grade on, no diet was off-limits—from South Beach in 2009 to keto about six months ago. (Am I crazy BTW, or are those diets basically the same?) All that dieting was successful, depending on how you define it. While I'm perpetually in a state of wanting to lose "the last" 5-10 pounds, I am by no means overweight. And importantly, my body allows me to suffer none of the public shaming and discrimination that Annie receives every day.
So, let's take Annie being accosted in a coffee shop by a personal trainer, who grabs her (apparently, tiny) wrist and says earnestly: "There is a small person inside of you dying to get out." Watching that scene, I had no idea what it was like to be Annie. I did, though, have years of memories of grabbing my own wrists and admiring their smallness, of looking in disgust at the rest of my arm and hating myself for the way it (in my mind) ballooned outward. When Annie's mom tells her, "you always feel better when you exercise, I can tell," I hear the same lie I tell people about going to the gym. Sure, it makes me feel better—but only, I'm pretty sure, because I know it's helping me lose weight.
I came into Shrill thinking it would be a feel-good empowering romp, with twinges of painful memories from my past. I was mostly right (it felt great! and super empowering!), but the twinges of guilt I feel are from how I think about my body right now. I hope that my constant desire to be smaller doesn't spill out in how I treat other people—but I can't imagine that it doesn't. If I hate myself for struggling to zip up a pair of size 27 jeans, how would I not judge someone who wears jeans that are two, four, or ten sizes larger? When I look around in envy at the tiny women NYC is riddled with, have I been kidding myself that I'm not, also, looking at fat people with pity? How many people, beyond myself, have I actually been harming with the constant internal monologue of self-directed fat-shaming?
I won't say that Shrill cured me of these habits. Midway through writing this article, actually, I stopped to measure myself to decide which size pants to reference (every company is different, y'all know this). Then I measured myself again—and three times after that, with different tools, because I wasn't happy about the number I was getting. This can't be right, I thought, furiously switching out a charging cable for a piece of ribbon to wrap around my waist. Never mind that reading a different number off my tape measure has exactly zero effect on my actual body. My negative body image, clearly, is still in effect—but Shrill is the first show I've seen in a long time that made me want to do something about it.
If I can recognize how sh*tty people's treatment of Annie is, I reason, I should be able to apply that same logic to myself. And hopefully, if we can all be a little kinder to ourselves in private, we can be kinder to others in public too. I'm grateful that Shrill brought my fat-shaming into clearer view, but the most pressing issue the show elucidates is our policing and shaming of fat people for simply living their lives near us. And whatever personal struggles you may or may not be dealing with, that kind of bullying on a societal level has got to stop.
Images: Hulu Press; @aidybryant, @dietstartstomorrow/Instagram 
Everything We Know About How To Lose Weight Is Wrong
It's February, which means you've probably recently given up on your first 2018 diet attempt. Sometimes, no matter how many Sweetgreen calories you count, it feels like nothing will make your holiday belly go away. And a recent study is here with the explanation why—specifically, an explanation other than your 3am pizza binges. According to this study, restricting your calorie/fat/carb intake specifically (aka the cornerstones of every diet ever invented) is way less effective than previously thought. Instead, weight loss is as simple as swapping out "evil" foods (sugar, anything "refined" or "processed") for their healthier counterparts. And the best part? If you follow that system, calories and portion size are much less important. Since this defies everything I thought I knew about how to lose weight, I decided to investigate how credible these claims really are. Here's what I found out.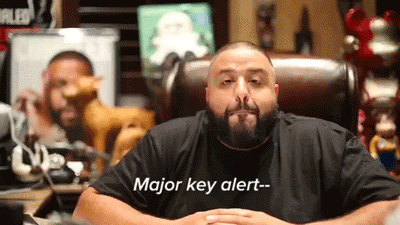 Diet Rules
For what it's worth, this study was fucking expensive ($8 million, to be exact). Over the course of a year, over 600 participants followed either a healthy low-carb or a healthy low-fat diet. Dietitians set these diets by advising participants on which foods to eat and which to avoid, as dietitians do. For example, the low-fat diet group was told to avoid "bad" low-fat foods (like soda, baked goods, or white rice, things that technically are low in fat but are also low in any real nutritional value). "Good" foods included brown rice, barley, steel-cut oats, lentils, and other foods that are devoid of happiness. The low-carb group was advised to eat foods like olive oil, salmon, avocado, and nut butters. (So like, if you combined the two diets you could form a decent meal.)
Notably, they gave no numeric limits on calories, carbs, or fat for any test group. They also didn't assign any kind of exercise requirements, beyond recommending they meet federal guidelines for physical activity. (The guidelines suggest a minimum of 2 hours and 30 minutes of "moderate-intensity" exercise per week, BTW. And no, running your mouth doesn't count as exercise. Then again, they also recommend daily "bone-strengthening" exercises for adolescents, so they lost a little credibility for me there.)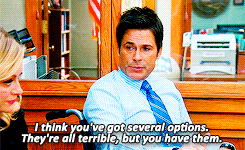 Diet Results
As with every study ever conducted, results were not 100% consistent. On average, low-carb participants lost around 13 pounds, while low-fat participants lost a little under 12. On average, they also found smaller waist sizes, lower body fat, and better blood sugar and blood pressure levels across the board. Participants who lost the most weight (50-60 pounds) also announced changes like eating less in front of the TV. (This seems both like a negative change and unnecessarily braggy to me, but whatever.) Finally, researchers checked to see whether genotypes or insulin resistance affected participants' results—they didn't.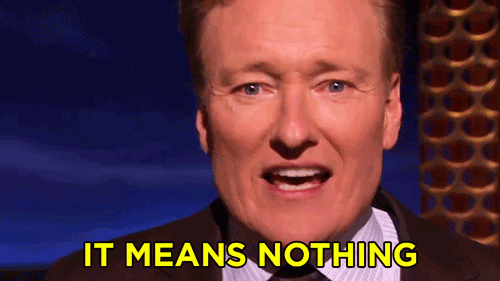 What This Means
Basically, these findings means we may have two major theories wrong when it comes to how to lose weight. First of all, the national obsession with calorie counting should maybe chill out, so tell that to your friend who won't STFU about MyFitnessPal. It also means counting grams of carbs or fat isn't essential to weight loss either, and that sound you heard in the distance might be the crumbling worldviews of keto dieters everywhere. The downside of these results is that you basically have no excuse not to diet, since you can no longer claim "being bad at math" as a legitimate reason to not watch what you're eating.
Second, these findings combat the notion of "genotype-specific diets." Earlier findings had suggested that individual metabolisms reacted differently to certain food groups, like carbs or fat. And in response, people were told to customize their diets to their metabolic properties. But this study tested for all genetic variants—and found no significant variation in results. One researcher even lamented this, saying "it would have been sweet" if a clinical test revealed how you should diet. (Follow up research was not done into what fraternity that researcher was in.) But no—according to this study, eating nutritious whole foods until satiated was the only consistent key to weight loss. In other words, you're not going to gain weight from eating an unlimited number of vegetables, but you can't just eat a million donuts because "my body wants donuts and I'm practicing intuitive eating."
Of course, there are many reasons to take these findings with a grain of salt.  While many participants lost weight, others gained it. And since the study is so recent, we don't know whether participants who did lose weight will keep it off. So, you shouldn't go full Whole 30 and dive into family-size portions just yet. But if these studies continue to be proven correct? You may finally be able to say goodbye to Googling nutrition info 800 times a day. If nothing else, your data plan will thank you.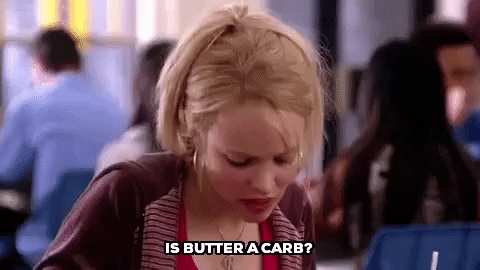 Dieting is a tricky area for betches, since it requires hard work and patience, two decidedly awful things. On the other hand, FaceTuning yourself 20 pounds thinner every time you post an Instagram is equally difficult. So in the interest of maintaining a #nofilter bod, maybe take a step away from the juice cleanses and fad diets. You made it through 2017; you can eat fewer things with nutrition labels that read like science fiction.
Images: rawpixel / Pexels; Giphy
6 Fat Burning Foods You'll Want To Add To Your Diet Right Away
It's pretty damn tempting to buy every skinny tea and diet plan you see on Instagram, but honestly there's no real trick to fat burning unless you're eating a balanced diet and working out regularly. It took us a while to accept this tragic reality, but after trying every diet on social media and experiencing continual disappointment, it might be the hard truth. With that being said, there are definitely some foods that have certain compounds and nutrients that could help you burn fat more easily—fat burning foods, if you will. We did some research to find the superfoods that have been proven to help with weight loss, and we're currently ordering each one in bulk. Here are the fat burning foods you to add to your diet.
1. Cayenne Pepper
Pepper has a compound in it called capsaicin, which has been proven to spike your metabolism and boost your body's ability to convert food into energy instead of storing it as fat. Spicy foods also tend to suppress your appetite, which is one of the reasons why you may be super full after eating something spicy for lunch. According to the American Journal of Clinical Nutrition, you just need to add a pinch of cayenne pepper to your meal and it'll help your body burn fat after you eat. So like, pass the pepper.

2. Black Beans
Just in case you needed that extra push to order Mexican for dinner tonight, black beans may be one of the coveted fat burning foods, although that burrito might not be. If you ask me, black beans should be trendier than they are, because they're low-key magical. In fact, some researchers say they're equivalent to a fat-burning pill, but like, much more legal (some disagree, but over all, adding beans to your diet as part of a healthy weight loss regimen can help you lose weight). Black beans are filled with slow-digesting fiber that feeds the bacteria in your gut and trigger a chemical called butyrate, which basically helps your body burn fat more efficiently.

3. Grapefruit
It may be time to stalk up on grapefruits ASAP. In a 2006 study, scientists realized how magical grapefruits are when they asked a group of participants to drink apple juice everyday and another group to drink grapefruit juice everyday. It turned out the grapefruit people lost more weight and their bodies' metabolic rate sped up dramatically, and the apple juice people went home in shame (I paraphrase). Not only are grapefruits rich in bioactive compounds that help break down body fat and regulate your blood sugar, but they also lower your body's insulin and speed up your metabolism. Game changer. Just don't douse it in sugar, duh, because that defeats the purpose of fat burning foods.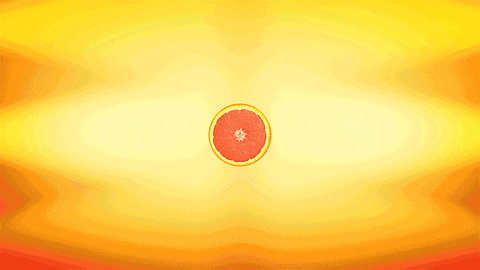 4. Bone Broth
You may have seen your favorite health bloggers sipping on homemade bone broth recently, but this trend actually has a ton of scientific proof behind it. Bone broth is filled with vitamins and collagen, and its nutrients can also help reduce inflammation in the gut, which often leads to weight loss. By healing the gut and filling our bodies with good bacteria, bone broth can make you less bloated, be better protected against sickness, and promote fat loss in the body.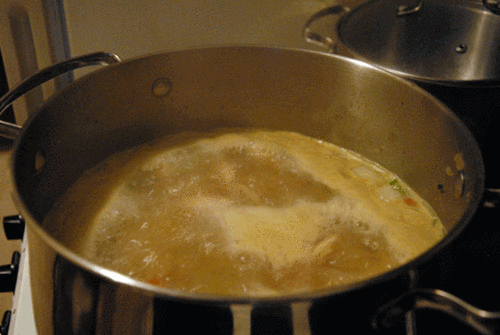 5. Eggs
People used to think the cholesterol in egg yolks would make you fat, but actually the opposite may be true. The egg yolk myth started decades ago, but it turns out we were wrong back then and we're like, much smarter nowadays (cue the video of people eating Tide pods in 2018). Eggs are packed with protein and vitamins, and the cholesterol in the yolk has no real impact on cholesterol metabolism in your body. Some evidence even shows that eggs may raise levels of HDL cholesterol in your body, which helps prevent heart disease. The protein and healthy fat combination in eggs will keep you full for longer and have been linked to fat loss, so like, it may not help you burn fat as expressly as some of these other fat burning foods, but eggs may help you lose weight overall. Bottom line, you can stop pretending you like egg whites.

6. Anything Fermented
Fermented foods, like sauerkraut, Kombucha, kimchi, kefir, tempeh, and miso are all foods that could majorly help your body burn fat. This comes back to the whole idea of the good bacteria in your gut. By improving your gut health, you help your digestion work better and boost your body's immunity. Nobody's promising that if you start drinking Kombrewcha you'll lose three pounds overnight, but these foods are super healthy for you and they just get your system working better, which could very likely help you lose fat, as long as you're not like, eating the sauerkraut on a hot dog. You're on your own in that case.

Images: Trang Doan / Pexels; Elle Hughes, Charisse Kenion, / Unsplash; Tiburi, Edwina MC / Pixabay;  Giphy (2)