7 Must-Have Festival Accessories
Attending a music festival at least once in your life is about as mandatory as leaving your motherland at least once. You just have to do it because as a wise Wiz Khalifa once said, we are young, wild, and free. Honestly, I wouldn't be surprised if you considered getting that as a tattoo. Drinking in excess, deafening music, and eating overpriced food are a betch's top three fave things. So, when you put them all together on a remote island in NYC for a Coachella knockoff or in the middle of Chicago, us basic bitches everywhere are going to unite. This means we're naturally stressing over what the fuck we're going to wear because festival attire requires a combo of hippie Vanessa Hudgens and chill Kendall Jenner. We're not showing up looking like rave sluts in pink fishnets and cheap thongs (God, no. Make it stop). Nor are we going to Forever21 and grabbing the most plain high waisted shorts and crop tank. Nailing the boho chic aesthetic requires versatile staples, slightly confusing detailing, and bold accessories that won't get you accused of cultural appropriation. Whether you're going to Lollapalooza this weekend or prepping for Outside Lands, here are boho chic essentials for an outfit to make your friends envy your trendy ways.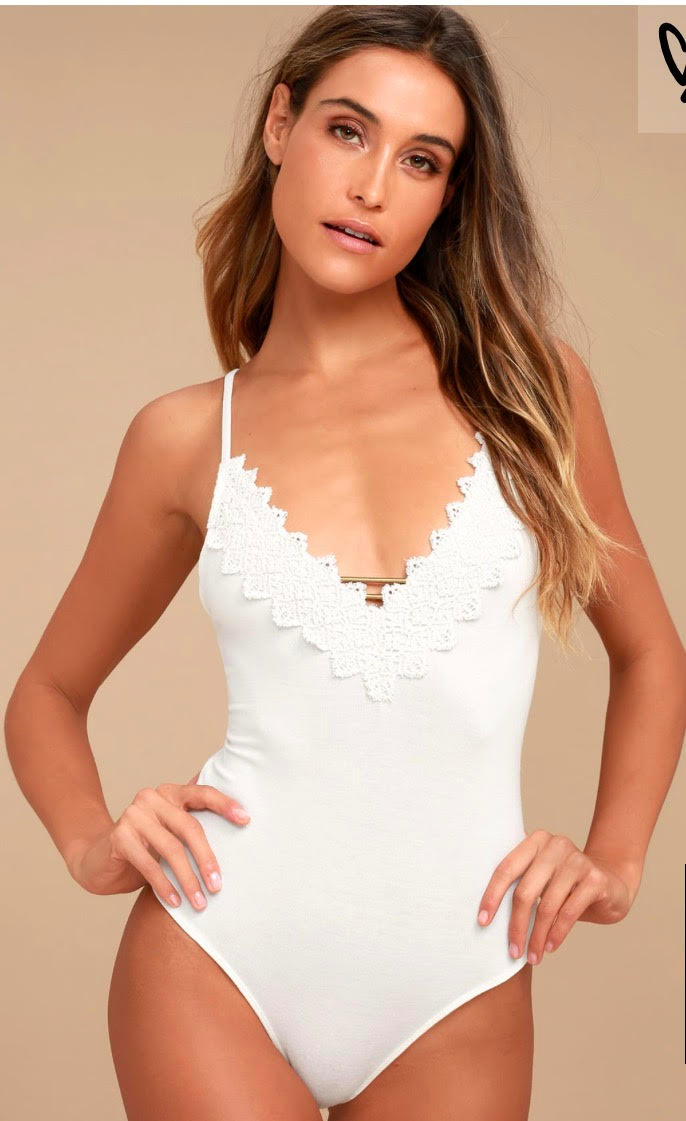 It's going to get hot and sweaty real quick so an ivory bodysuit is the perf go-to for an instant sexual free-spirited look. In addition to the lace detailing on this one, the front has two brass bars that gives off a boho twist. With the last month of summer upon us, your tan will look so much better in all of your Snapchats.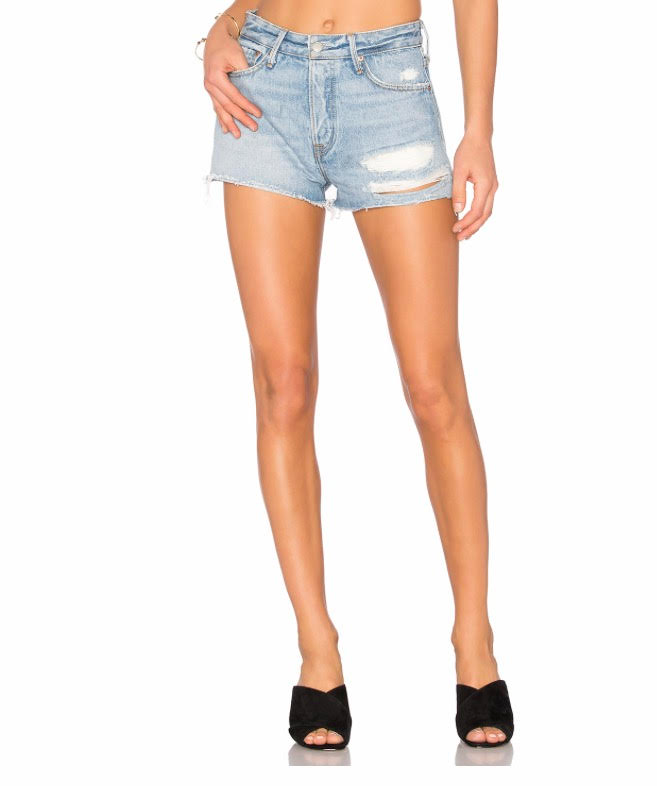 Well, no shit. Obvs plan on wearing ripped high-waisted shorts because you just like, have to for a festival. These are a little cheeky but they provide enough coverage so you're not mooning every person who dances behind you. Ain't nobody want to see that shit anyway.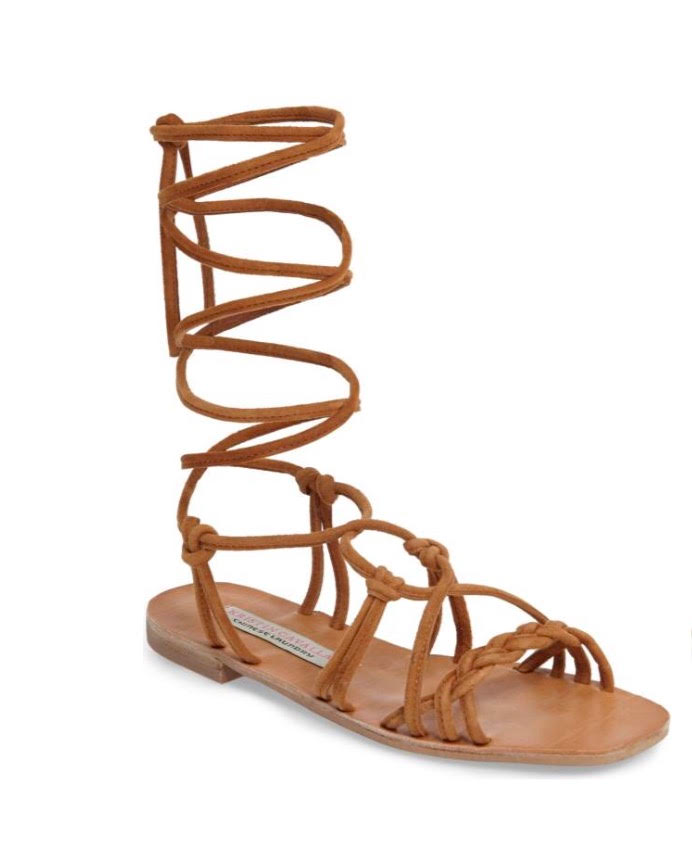 With hippie trends during festival season come complicated strappy shoes that take up the time you should spend pregaming instead. These are cute af so you'll have to suck it up. You'll want a flat shoe that's comfortable to last all day in, especially since you'll be standing and dancing for hours. This style comes in three neutral colors, but a caramel shade is ideal for summery western vibez.

Boho chic pieces come in vivid colors and mixed patterns so if you mix and match too much at once, you'll just look like you got ready while you were blackout (which you may very well have been, but you don't want anyone to know that necessarily). Keeping neutral tones together is what really keeps it Insta-worthy, so before you make your posse take a picture of you on your good side, match your shoes and bag for a balanced look. Find a cross body that's big enough for at least your phone, sunglasses, possibly a flask small water bottle, and then some.

Any plunging neckline needs bling to fill up the space and bring more unnecessary attention to your cleavage because you worked hard to make it look good. Find minimalist charms like this set for a unique delicate style even if you could care less about the fucking solar system.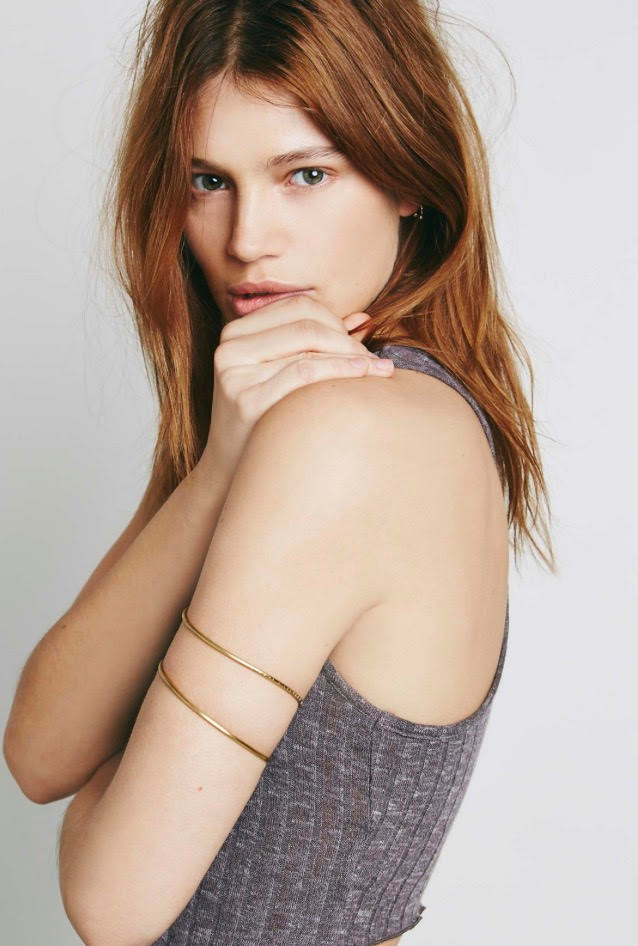 Straight from Free People's festival shop (which is like, straight fire BTW), this arm cuff is the perf addition for a fashion-forward accessory that makes you look both v artsy and trendy. The armbands are adjustable so you can totally use it to your advantage and make your arms look toned AF or hide embarrassing farmer tans. IDK if our ancestors from Woodstock would be necessarily proud, but I feel like the Queen of Coachella aka Vanessa would be, which comes pretty close.

I'm not a fan of Gigi's mustard sunglasses and honestly, not everyone looks good in Ozzy Osbourne's circle sunnies, so I give the holographic frame a solid 10/10 for must-have festival shades. The trippy rose gold will hide your drunk eyes and def look fab on every basic betch who already has everything in the pink metal. Since the frames are kinda trippy, you'll probs entertain that one person in the crowd who clearly took way too many drugs for their own good. "Omg duuude, those are sick. Can I try them on?!" Let's not but, say we did?

5 Lightweight Summer Backpacks That Won't Cause Back Sweat
Complaining about the weather is totally one of our favorite pastimes, until shit gets real and we're actually like, sweaty or something. God forbid. There's really nothing worse than sweating, and unless you're paying $300 a month for a workout class that makes you sweat, you should obviously avoid perspiring at all costs. Seriously, it's disgusting.
While antiperspirants and deodorants take care of common problem areas like your underarms, sweltering NYC heat encourages another kind of sweat to rear its ugly head—back sweat. Not only does back sweat make your morning commute that much more unpleasant (and I'm already in a bad mood when I have to wake up before noon), it also leads to bacne (I don't even like looking at that word) and really puts a damper on all those slutty backless dresses and swimsuits you want to wear. The cute and unnecessarily expensive leather/suede backpack you haul around could, unfortunately, be contributing to the issue since leather isn't a particularly breathable or moisture-wicking material. So, here are a few backpacks we've found in summer-appropriate materials, just in case the one you use for work is making you sweat like any one of us in church.


This isn't like, a regular backpack. It's a cool backpack. The absolute angels at Rebecca Minkoff took the Julian leather backpack and made it lightweight for summer. Dreams do come true.

This cotton canvas backpack looks like it belongs on the floor of a minimalist Tumblr bedroom, but you're probably going to just fill it with shit like chopsticks you'll forget about and crumpled up receipts. It also has a laptop sleeve, which you'll probably leave something important in and find two weeks later.

If it didn't sound like a bad line from an Old Navy commercial, I'd tell you that this Marc Jacobs backpack is fashionable and functional. Backpacks are typically kind of nerdy, but this one is Marc Jacobs so it's actually sorta edgy (which isn't easily achieved by nylon bags, but whatever).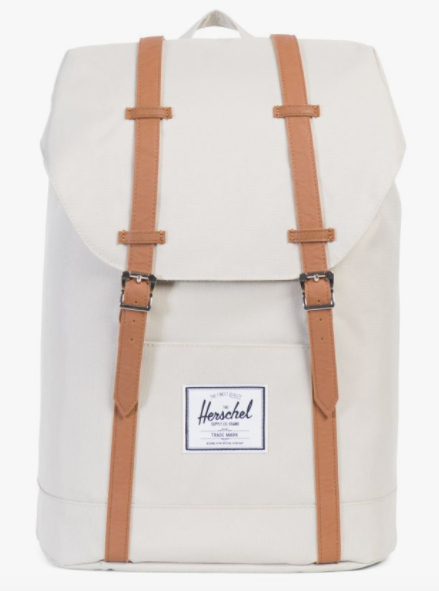 Herschel is kind of like, the Vans of the backpack world. Pretty much everyone has one now, and they're kind of making us all look like hipster dudes from Brooklyn. But they're functional, not ugly and can probably fit a bottle of wine, so why not?


I know we like, just said that Kate Spade isn't cool anymore because of the whole Coach thing, but I've pretty much already talked shit about every other designer that you preppy betches probably love, so I'll let you have this one thing, as long as you don't get carried away. This nylon backpack is actually so cute and black and white stripes go with everything (just ask Kris Jenner).