Here's Which Unnecessary Pumpkin Thing You Need Based On Your Zodiac Sign
At the risk of sounding like a jaded, overly-nostalgic millennial, I'd like to share this hot take with you: fall was better when the only pumpkin-themed things we lost our shit over were Pillsbury's Ready to Bake sugar cookies with a jack-o-lantern design. In the last few years, we've gone from being a society that spent a little too much money on the occasional Pumpkin Spice Latte to a full-fledged cult that will go primal over anything that is even vaguely marketed as fall-adjacent. If you've recently started to feel suffocated by the volume of pumpkin things available for purchase at every retail store in the country, I'm going to do you a favor and narrow it down for you. Here's which completely unnecessarily pumpkin flavored (or scented) thing you should purchase, based on your zodiac sign. 
Aries: Pumpkin Spice Scented Build-A-Bear

As the first sign of the zodiac, Aries is both aggressive and childish, which means you're always the first friend to suggest pickleback shots for the table at a nice sit-down dinner. This insane pumpkin spice scented (yes, scented) Build-A-Bear is right up your alley, because there's truly nothing quite as on-brand for you as buying a scented plush toy and insisting that it's innovative.
Taurus: An Absurdly Sized Vat of Pumpkin Body Wash

Picture this: you're walking down the extremely cursed beauty aisle of TJ Maxx (I say this because I saw Rae Dunn nail wraps there last week), when you set your sights on a 32 ounce bottle of pumpkin scented body wash. Your roommate politely suggests that you'll never use it all up before the end of November, and you literally sprout bull horns from the corners of your forehead. By the time you get to the cash register, your conscience is whispering, "maybe this is a stupid purchase," but ultimately, your stubborn Taurus sun wins again. 
Gemini: Pumpkin Spice Vodka

There is no delicate way to say this, so I do apologize, but Gemini… you are balls to the wall unhinged. Only you could let a trip to the liquor store for a semi-nice bottle of wine to pair with dinner go so far left that you end up walking out with a bottle of pumpkin Pinnacle under your arm instead. 
Cancer: Pumpkin Face Mask 

Oh, you sensitive, crabby little homebody. As the CEO of bailing on plans, there's no better way for you to enjoy an autumnal scent than to slather a gooey pumpkin face mask all over your head while you watch Hocus Pocus for the 90th time this month. 
Leo: Pumpkin Spice Deodorant

They sell pumpkin spice deodorant? Who the hell would buy that? Oh, right. A Leo, otherwise known as the only sign with enough self-confidence to invite a stranger to sniff their pits when asked, "Wow! What smells like pumpkin?!" 
Virgo: Pumpkin Spice Dish Soap

Check in on your Virgo friends. In pursuit of a fall-themed impulse purchase that would make them feel joy, they ended up going the sensible route once again and getting pumpkin dish soap at Williams Sonoma, the second most adult store left standing in the mall, besides the place that sells geriatric sneakers. 
Libra: Pumpkin Spice Latte Nail Polish Set

Nothing screams "I'm a Libra!" quite like a manicure that not only matches a seasonal aesthetic, but also requires approximately zero firm decisions to be made. No one can tell me that this trend of painting every nail a different color was not created by an indecisive Libra who just slapped the four most fall colors on their nails and successfully angled it as an intentional look. 
Scorpio: Pumpkin Flavored Condoms That Don't Even Exist
Remember when the internet thought that
What the pumpkin spice condom can tell us about strategies for effective debunkings: http://t.co/iDnJN92qs4 pic.twitter.com/mqv0BDRAec

— Emergent (@EmergentDotInfo) February 20, 2015
pumpkin flavored condoms were a thing? 'Twas a cursed, yet unsurprising, day in history. An intense Scorpio would totally tell people they have pumpkin flavored condoms like, six whole years after that whole debacle, because they love to have weird inside jokes with themselves while the rest of us try to figure out even a shred of information about who they really are. 
Sagittarius: Pumpkin Toaster Pop

Sagittarians are always on the go, which means it's next to impossible to see a snack labeled as individually packaged and go on with their lives. Pumpkin pie toaster pastries are exactly the kind of thing you'll buy on a whim during a Target blackout, only to shove in your purse and never eat because you'll realize that actually sounds disgusting as soon as you come to. Have fun picking those sticky crumbs out of the corner of your bag in three months when the packaging inevitably rips. 
Capricorn: Pumpkin Spice Hummus

Capricorns love to act like they're so organized and disciplined, as if they're absolved from all of the questionable things they do because they wrote them down in a planner first. Just because you've decided that you're not like the other girls blowing paychecks on pumpkin stuff at Trader Joe's that they'll throw away as soon as they taste it doesn't mean that the pumpkin spice hummus you impulsively tossed into your cart is actually a "healthy" purchase.
Aquarius: An Apple Cinnamon Candle in a Pumpkin Jar

Aquarians will turn anything into a conspiracy theory, even something as cut and dry as America's obsession with pumpkin flavored things. If anyone catches one of these weirdos burning an apple-scented candle that comes in a jar shaped like a pumpkin, do yourself a favor and don't ask them about it. Unless, of course, you want to spend 15 minutes hearing some ridiculous tale about why the government's trying to control us via pumpkin spice fumes, and the only way to stay woke is to enjoy fall through less-popular, but obviously superior, apple scented things, instead. 
Pisces: Pumpkin Spice Eyeshadow Palette

Is your Pisces friend 30 minutes late to the cider tasting your friend group has planned at a nearby apple orchard? I'll bet you $10 it's because they're at home watching YouTube tutorials, trying to create the perfect autumnal makeup look with a Too Faced Pumpkin Spice Palette in the name of their own "art." 
Betches may receive a portion of revenue if you click a link and purchase a product or service. The links are independently placed and do not influence editorial content.
Image: Sonya Khegay / stocksy.com; Amazon; Instacart; Walmart; Target (2); Drizly; Nativecos; QVC; Build-a-Bear; @emergentdotinfo / Twitter
Time To Slow Your Roll: Weekly Horoscopes October 19-23
This week, the stars are here to wreak havoc on your plans. With Mars in retrograde, Mercury in retrograde, and Venus in Virgo, this can only mean one thing: slow tf down. Now is not the time for rash decisions, major moves, or overly aggressive Instagram stories. Take this as a sign from the stars to hold back, chill out, and continue main-lining reality television per usual.
Aries

With 2021 fast approaching, you're itching to cross more of your end-of-year goals off. Unfortunately, with Mars retrograding in your sign, now is not the time to try to speed up your timeline to hit some arbitrary "completed by" goal. As they say, slow and steady wins the race. It's okay if you don't do everything you planned to do this year. There's kind of been other shit going on.
Taurus

We all know you pride yourself on being chill, but there is such a thing as being too chill and you're dangerously approaching that this week. Your go with the flow attitude might lead you down a path you don't actually want to follow. Check in with yourself and make sure you're headed in a direction you actually want to go. You can hit the vape pen and resume maximum chillage the moment you're back on track.
Gemini

You're not normally afraid of a little TMI, but this week you might want to keep your cards a little closer to your chest. With so many planets retrograding the line between "quirky overshare" and "creeping everyone the fuck out" might be a little blurred. No need to give yourself a reason to look back on the night before and wish you hadn't said half this shit you said (though TBH you'll be doing that anyway).
Cancer

A plan you're dying to hatch might actually need a little more time to incubate this week, Cancer. Sure you might *feel* like it's time to launch your big idea, but as we in astrology like to say, the stars are not aligned. Continue to tweak around the edges, do another proofread, and hold off on the big day until every planet isn't conspiring to fuck you up.
Leo

The world has set an impossible task for you this week, Leo: stay humble. With the planets all out of whack, your self confidence can veer into overconfidence, which can veer into annoying the shit out of everyone which can veer into screwing yourself over. Basically, it's a check-yourself-before-you-wreck-yourself-type scenario. You've been warned.
Virgo

Your usual ability to keep your cool goes out the window this week. Given all the astrological shakeups going on, you're due for an emotional overload. This isn't necessarily a bad thing! You may find yourself ready to take the plunge with your current on-again-off-again thing, or give your current partner a little extra lovin'. That should help them get through the cold, long winter sleeping next to your cold, dead heart.
Libra

Get ready for your least favorite thing: conflict. Your diplomatic sign usually prefers to handle things like adults, but there's no use in that when everyone else is acting like they're on the playground. Yes, Michelle Obama says to go high when they go low, but might I suggest going… medium? No need to go full real housewife, but you don't have to hold back all your sick burns either. It's not your fault the person you're arguing with is a virgin who can't drive.
Scorpio

Time to turn down the sarcasm, Scorpio. Yes, you are smarter than everyone, but nobody likes hearing that and it's not helpful. Especially if you're trying to convince them of anything election-related. Tone down the superiority for a minute and treat people with respect. Then you'll actually be the badass genius you imagine yourself to be.
Sagittarius

To spend or not to spend? That is the eternal question. This week you might find yourself caught between the desire to buy yourself a shiny new toy, and the desire to continue to pay rent in a pandemic. Why not split the difference? There has to be a way to treat yourself without draining your entire checking account.
Capricorn

Your mission this week: conserve, conserve, conserve. Energy, water, f*cks to give, whatever you can. You might be tempted to overextend yourself this week thinking it'll help get you over the finish line, but it'll actually set you back (and f*ck up your skin). Nobody wants that.
Aquarius

That juicy piece of gossip you're dying to share? Be sure to check, and double check, that you're sharing it with the right people. Impulsive Mars might push you to shit talk in mixed company this week, and it could cause you some unnecessary drama. Remember the golden rule: if you don't have anything nice to say, wait a little bit, then put it in the group chat.
Pisces

Is there a relationship in your life where you've been doing all the heavy lifting? Time to let that sh*t go, Pisces. All the energy you've been putting in to try to make things work with this lover/friend/coworker could be put towards literally anything else. Seriously. Anything. (Like finally cleaning up that pile of clothes that's been accumulating on a random chair since the start of the pandemic.)
Images: Giphy (12)
You Need To Get Off The Couch: Weekend Horoscopes October 9-11
We're currently at the height of spooky season, for more reasons than one. Sure, there are lots of autumnal vibes happening right now, but we're also only a few weeks away from an election that's been deemed a battle for the soul of America. Hard to get excited about Halloween when the real scary sh*t is going down on November 3rd.
Anyway, suffice it to say that it isn't all leaf piles and pumpkin spice lattes and cozy sweaters this weekend. The planets are majorly f*cking with some of us, making tempers shorter than Trump's ability to take COVID seriously. But thankfully, the stars may be able to offer some much-needed guidance about how to deal with whatever situation you find yourself in. Let's dive right in.
Libra

It's gearing up to be a tense f*cking weekend, Libra. Starting Friday evening you'll be liable to snap at anyone, and anything, so it may be best to quarantine alone with some cozy pants, a bottle of wine, and a serial killer miniseries playing in the background. Take a breath and take your time; it's just the planets, fam.
Scorpio

Try and leave the house and couch this weekend, Scorpio. You don't need to plan a fall-fest-acular with pumpkin picking and apple orchards and leaf piles, though. Just make an effort to enjoy nature in whatever way you can. The moon is all like "explore things that aren't the fridge, lol!" so maybe listen to that logic on Saturday. Sunday you can totally relax, but again, maybe do it outside the house.
Sagittarius

Aww, the planets are about to catch you in a good mood this weekend, Sagittarius. If you're looking to find love in quarantine, Saturday and Sunday look promising, so keep swiping. When your fingers are tired, use your energy to tackle some household chores and projects, like making your friends help you hang pictures and set up that extra TV.
Capricorn

Weeee, it's an emotional rollercoaster, Capricorn! The planets are f*cking with your feelings from Friday night through Sunday morning, so don't be surprised if you're extra snippy and on the verge of tears simultaneously. If you can, head out for a glass of wine somewhere socially responsible just to get out of the house. A meetup with a close friend that you can complain to may help, too.
Aquarius

The moon wants you to take a long, hard look at your self-care routines, Aquarius. Are you spending half of your paycheck on skin and makeup stuff? Maybe it's time to look into spending that cash on better food, instead? After all that soul searching, give yourself an opportunity to relax and rest by kicking your feet up, turning off your phone, and doing one of those cool but gross face masks that pull all the sh*t out of your pores.
Pisces

Romance, ahoy, Pisces. Tis the perfect weekend to plan a date night with your sweetie. Chances are good that you'll wake up together and not be mad about it. If you're single, get to swiping or ask your besties if they have any not-weird, single friends. You're also being influenced by the stars to get your creativity on this weekend, so maybe take up a new project like knitting an interesting scarf or making a sculpture out of rocks, idfk.
Aries

Holy ambition, batman. This weekend presents a great opportunity for you to get ahead on a work project, tackle a (small) home reno, or just do something you haven't had the energy for (looking at you, upstairs guest room project). You'll also be focused on your fam, so try and make time for a dinner together with people you love or just an hour block of FaceTime with your mom.
Taurus

Time to explore yourself, Taurus. If you've felt insecure or unsure about who you are these days, this is a great weekend to embrace whatever-the-f*ck Venus is doing and do a deep dive into your feelings. Who are you? Who do you want to be? Are you truly happy with your job/life/partner? If not, change that sh*t. On Sunday, you'll want to embrace home life with your S.O., so plan for a Netflix sesh and possible weirdness after, yay!
Gemini

Listen to your gut this weekend, Gemini. The planets will be sending strong signals regarding your current life status, so pay attention. On top of all that, you'll kiiiind of be in the mood to just be by yourself, so make time for quiet reading, solitude, and self-soothing. It'll also be a good weekend to review your finances, so make time to read over your recent spending while amazing yourself at the number of times you can eat out in a week.
Cancer

Uh oh, time to examine your relationships, Cancer. It may not be all bad though; take time to talk through some feelings with your partner over a nice dinner or during a nature walk when you aren't gasping for breath. Sh*t, even going for a nice drive to stare at the changing leaves could be a fun and cliche way to chat about your wants and needs. It may be a tad exhausting emotionally, but your relationship will be better for it.
Leo

Express yourself, Leo. Although you can't really go to the club and dance out your feelings, sketching or running or dancing alone in your apartment are great ways to relieve stress and get your creative juices flowing. Sunday you need to be careful of coming off brash and mean to other people, even if you feel like they deserve it.
Virgo

Be f*cking nice, Virgo. The planets are putting you in a pissy mood, so be careful about what you say and how you say it. Even if you think you're being funny, your comments could be cutting and put someone else in a sad place. That's not nice. Solitude may be a good option if you can't behave yourself, so throw on your sweats, relax, and yell at the TV instead.
Images: Giphy (12)
Tying Up Loose Ends: Weekend Horoscopes September 25-27
Time flies when you're quarantining as the result of a pandemic amirite?! I mean, gosh, we're already to spooky season! Here's to the Libras who are ready to live their best lives—whatever that means—for the next month. May your lattes be pumpkin spiced, your calf-length boots fit comfortably, and your sweaters be ready for the weather.
Libra

Get creative this weekend, Libra. With DIY sh*t, nesting, and partnership lighting up this weekend, combine all of 'em and tackle something fun, like shiplapping your bathroom while yelling at your husband or planting a spice garden and not disturbing a wasp nest. I'm sure it'll be a super fun activity that won't end in a fight.
Scorpio

Have the important convos you've been putting off, Scorpio. If something in your relationship has felt off, it's best to address it this weekend. Solutions will come easy, so sitting in the car and saying nothing is wrong when your partner probes are likely to be not-as-likely as usual. It's also a good weekend for chores, so rake your f*cking lawn if you feel like it.
Sagittarius

Learning and money are on your agenda this weekend, Sagittarius. Combine the two and sign up for an online class in basket weaving or something super quarantine-related. Maybe there's a class on communicating with your pet or microwave meals for one? Idk, could be money well spent.
Capricorn
It's all about you this weekend, Capricorn. So if going to Trader Joe's and stocking up and every f*cking pumpkin spice thing you find is what makes your day sparkle, go for it. Be careful about splurging though. The planets are predicting a weird shift in finances this weekend, so try to stick to your budget while throwing down with decorative gourd season.
Aquarius

Self-reflect, pay attention to dreams, and listen to your gut this weekend, Aquarius. It isn't often that the universe tries to give you signs, but maybe, just maybe, Saturday and Sunday could be different. So, if you have that dream again about the dog chasing you through the shoe section at Neiman Marcus, maybe it's time to look deeper. Is it a result of that dog biting you and eating your new shoes when you were six, or is there something more?
Pisces

Examine your relationships, Pisces. Even if you're single, or the most important relationship you have right now is the one with your cat, everything requires a little work. Take the time to figure out what you want and need, then address your mom/cat/partner's wants, too. It may seem like a touchy, feely, boring exercise, but it could help prevent hardship later (like when your cat tries to smother you in your sleep).
Aries

Ugh, time to think about work, Aries. Saturday, the planets want you to take a long, hard look at your career (or lack thereof) and determine if it's truly where you want to be. Update your resume, talk to friends and professionals you trust, and try to get a read on if this is where you want to be in five or ten years. After all that career soul searching, use Sunday to give back, either via volunteering or just taking a friend out for a drink if they've been having a rough week. Charity is charity.
Taurus

Time to do some soul searching on the road, Taurus. If you can do so safely, plan a weekend to get out of your house, stay in a cabin/hotel/tent (weird flex but ok), and be with yourself. If you have a partner that doesn't drive you up a f*cking wall, they can come, too. Either way, the universe is totally like "leave the house" and "breathe air you haven't been breathing for six months". Be responsible and wear a f*cking mask, tho. We're still in a pandemic, ya dig?
Gemini

Sexy sexy sex times are coming this weekend, Gemini. So it's time to finally take the plunge, order that vibrator/spicy lube/set of fuzzy handcuffs and do some sh*t with your partner (or yourself) that you haven't before. Sh*t, it's probably the end of the world, so maybe it's time to try that threesome? IDK, you do you. Literally.
Cancer

Plan for a f*cking date night, Cancer. Even if it's inside, with candles and a piping hot Papa John's pizza, connecting with your partner is something to put on your to-do list this weekend. Quarantine and the general state of 2020 has been hard on everyone, and it's a good time to remind those closest to you that there's no one you'd rather be practically under house arrest with.
Leo

Drink to your health, Leo. Except don't drink, and do be concerned about your health. You may have slacked a little lately in the taking-care-of-yourself department, which is excusable, because 2020. But this weekend presents a good chance to get back on the exercise bike or the treadmill, eat a f*cking salad, and get your sh*t together.
Virgo

Get creative af, Virgo. Whether you use the weekend to tackle a work project that lets you flex your writing muscles or decide to paint your bathroom a weird color, the stars totally want you to do something artsy fartsy. Sunday will also present a chance to take a peek at your self-care routines, so if you've been meaning to try a jade roller or not where eight pounds of foundation on your face everyday, this is your shot.
Images: Giphy (12)
Lighten Up, It's Libra Season: Weekly Horoscopes September 21-25
Libra season is upon us, and for once that actually means good news. Fun, flirty Libra is here to let loose after Virgo got your sh*t together, and now it's time to balance things out and have a little fun. Now is a perfect time to experiment with your look (who will see it anyway?), send some risky sexts, and open yourself up to new things. Who knew you could actually feel *good* in 2020? 
Aries

Libra season is gonna be huge for you, Aries. Your natural gifts will bring easy rewards, but the challenge will be turning off your competitive nature for a sec to enjoy it. Yeah, it can be lonely at the top, but it doesn't have to be if you remember all the people who helped along the way. Like the friends who answered your texts when you had an existential crisis at 2am. Every night. For three weeks. 
Taurus 

Are you spending hours trying to solve all the world's problems? Same girl, same. This week, give your mind a break from constantly turning and let yourself do something truly dumb, like a crappy reality tv marathon, or texting an ex to see "how they're holding up." That should occupy you for a few hours. Or days…
Gemini

As Eliza said to Hamilton, take a break, Gemini. You've been exhausting yourself trying to keep up but like…what's even the point? This week, give yourself some time to truly kick it. I'm talking face masks, bubble baths, and leaving your phone on do not disturb. The group chat can wait until tomorrow (unless you remember a funny meme you forgot to send, which does count as an emergency).
Cancer 

Cancer mad!!! This week, you might find yourself angry at those closest to you for reasons that range from "legitimate grievance" to "they won't stop existing near me." Breathe. Use some of Libra's diplomatic energy to talk yourself down before you end up blowing up your quarantine pod over an ill-timed "kk" in the group chat. It's not worth it (though we all know that sh*t is passive aggressive).
Leo

Libra brings a softness to everything, including you Leo. Let yourself be vulnerable this week. If this were 2003, I'd tell you to set some song lyrics as your away message and blast Something Corporate until your mom asks you what's wrong, but the year is 2020, and so i'll just tell you to talk to your friends about your feelings instead. It's less dramatic, but it works. 
Virgo

Handing your season over to Libra might feel difficult (how will things ever get done?!?), but use this as an opportunity to bring more balance to your life. If you've been racing to get sh*t done for weeks, that means it's time to slow it down. Not every second of the day needs to be scheduled, thought through, and planned. 
Libra 

Welcome to your season, and it couldn't have come soon enough. Your sign is all about justice and in case you haven't noticed… we're in need of it. Use the energy you get from having the Sun in your sign to make a difference. Register voters, volunteer in the election, or find some other way to give back to your community. At the very least, it'll take your mind off the end of the world for a sec. 
Scorpio 

You may be feeling a bit out of control lately, so it's time to pull it back. Resist the urge to dive headfirst into some new thing and focus on the things you already have going on. Like that pile of clothes that has been growing in the corner of your room since April. It's starting to develop a mind of its own.
Sagittarius 

The chaos of the world has been weighing on you lately. This week it's important for you to find a way to unwind. And that probably begins with turning off the news for a couple of hours. The Betches Sup Newsletter will catch you up with whatever you missed in the morning.  
Capricorn

Open your mind, Capricorn! Libra season is the perfect time for you to let some new ideas bounce around in that brain of yours. Hard to believe, but you don't actually know everything. Open yourself up to the possibility of learning something from others (and then they'll probably be a lot nicer when you realize your way was better all along). 
Aquarius

Your sign loves to look at the big picture, but unfortunately the big picture is literally on fire right now. Use Libra season as a chance to focus on small wins. You can't stop climate change, end racism, and bring Ruth Bader Ginsburg back before November, but you can make your voting plan or volunteer to be a poll worker. Baby steps.
Pisces

Your job this week, Pisces: do nothing. Yep that's right. The stars want you to put a pause on basically everything and just observe for a little while. Sometimes your split-second decision making can lead to less-than-desirable outcomes. Like the time you went home with that DJ in college.
Images: Giphy (12)
Mad & Moody: Weekend Horoscopes October 18-20
The weather is getting colder, the kids are shopping for Halloween costumes, and the planets are pulling all of us in two different directions. Do we indulge in some self-love or help everyone else out? Should I clean my house or run away for the weekend? Only the stars f*cking know. Maybe you'll drive upstate to stare at leaves, or book an impromptu trip to Costa Rica because f*ck it, you don't need a savings account. I can't tell you what to do, but maybe the stars can?
Libra

You're feeling kind of trapped this weekend, Libra. It seems like f*cking everyone and everything needs your attention and you aren't sure which is the most important. So, pay a little bit of attention to everything. Deal with your bff's dating app drama, tackle a one or two of those household chores, and bang your SO so they can feel a little better. Then, give yourself some much needed YOU time on Sunday afternoon.
Scorpio

You're feeling extra intuitive this weekend, Scorpio, so Saturday is a great opportunity to take a learning workshop or watch some Bob Ross repeats and try to hone skills you don't really otherwise have. You're also feeling extra in touch with your feelings, so Saturday is a great opportunity to tackle some deep discussions with your partner, a family member, or a close friend.
Sagittarius

The sun and Mars in Libra have you focusing on social outings and your friend group, Sagittarius. So, this isn't really the weekend to cancel plans (I know, I know). It's an especially good time to focus on your besties, since someone is going through some sh*t. Be a shoulder to cry on and a wallet to get pizza.
Capricorn

Think about every action you take this weekend, Capricorn. The planets are pulling you in different directions and messing with your emotions worse than that guy that ghosted you last week. Take a yoga class on Saturday, then head home to tackle some sh*t around the house. Do not text your ex, even though you feel like this is the weekend to reach out. Knock it off.
Aquarius

You got your mind on your money, Aquarius, and that isn't a bad thing this weekend. Luckily, the planets are totally on your side and you're likely to see some financial reward for all your hard work lately. Turns out those afternoons spent crying in your car in the parking lot were totally worth it!
Pisces

Focus on you this weekend, Pisces. Take Friday to head to a small concert or see a budding musician at that bar you like. Take Saturday for a morning walk or hike, as communing with nature in a non-weird way is actually going to be super healing for you this weekend. Sunday, bum it out with pizza and Netflix, because that's the American way.
Aries

Mars has you feeling extra irritable this weekend, Aries, and wtf else is new? It's best to avoid your extra sensitive friends and, instead, use Saturday as an opportunity to explore something semi-aggressive, like kick-boxing or bullying Trump supporters in anonymous chatrooms (are those still a thing?). Take Sunday to go on a solo walk and enjoy the festooning your neighbors have done for fall. They're always so down with the seasons.
Taurus

Time to read a f*cking book, Taurus. Seriously, Saturday and Sunday need to be dedicated to quiet "you" time, and what better way than to turn off the TV and ignore everyone else? You could also use your weekend as an opportunity for a solo trip somewhere special, like upstate to see the leaves or an hour away to spend time (and money) at IKEA while watching couples argue over bedframes.
Gemini

You're feeling extra perceptive this weekend, Gemini, so don't ignore your intuition on Friday night and Saturday. Listen to your gut and do whatever you feel is going to spark the most joy. Is it a getaway with your SO? A Hulu binge of Love It Or List It (why the f*ck do they always love it?)? Give your friends some love, too, and use Sunday as an opportunity for brunch and listening to their problems. Sure, it's extra boring, but you may actually be able to offer some good advice this time around.
Cancer

Find a way to expend all that energy and frustration from the week, Cancer. Mars in Libra and Pluto in Capricorn are f*cking sh*t up, making you feel extra annoyed, so expend those pissy feelings at spin class, on a nice jog, or by slamming a Taco Bell party box. On top of all that, focus on you this weekend and try not to deal with everyone else's bullsh*t.
Leo

It's heart vs. gut this weekend, Leo. Instead of picking one over the other, try to pay attention to both without driving yourself up a f*cking wall. So, go be social and cancel plans. Tell your SO you're needy AND need space. Basically, just give some mixed messages all weekend and you'll be solid. It'll be a fun exercise trying to make everyone understand your feelings.
Virgo

Have an impromptu dinner party or get-together on Saturday, Virgo. It'll show your friends how much they mean to you and make you feel hella popular. If you aren't into the idea of having people at your place because you haven't dusted since you moved in three years ago, head out on the town Friday night with the aim of bonding with your gal pals.
Images: Giphy (12)
Your Cuffing Season 2018 Horoscope
Ah, cuffing season. You know, that time of year when the temperature starts to drop, and you suddenly feel like a stage five clinger frolicking around town in your slutty fall looks, secretly hoping to cross paths with Mr. Right? Now, if this doesn't sound like you, then you're probably that betch who hibernates in her pajamas binge-watching romantic comedies like Love Actually before inhaling the rest of the holiday cookie dough. Um, regardless, we're all mad needy during this time of year, so if you're stressing over your sex life or whether or not you're getting cuffed this season, not to worry. These are your cuffing season horoscopes.
Aries
The sun is currently shining its cosmic rays over your matchmaking seventh house, and the horny eighth house of sex later this month. Long story short, you're basically in heat, Aries. Although don't get too crazy, considering Venus, the Regina George of the cosmos, is now retrograde in suspicious Scorpio until November 16. Yes, retrograde means your ex is secretly watching your every move behind the nearest bush. Wait, did you hear that? Everyone is suspect.
Taurus
You're flirting your ass off at work, you saucy betch. With the sun burning up your sixth house of OCD and responsibility, you're giving it your all at the office these days, literally. Although truth is, you're secretly getting ready for a Scorpio season slut-a-thon. Are you looking for something serious? Venus is retrograde in your bump-and-grind seventh house until November 16, so look out for toxic flings and reappearing exes.
Gemini
Get off the stage, Gemini. Okay, fine, but make sure you finish what you just started. The sun has morphed into a disco ball in your slutty fifth house of passion and shameless teasing; however, it moves into your responsibility zone of day-to-day grind later this month, and well, let's get down to unfinished business…I mean business. Are you seriously crushing on the FedEx guy? Passing out after partying way too much is never fun, especially when your car smells like Taco Bell.

Cancer
Get the f*ck out of your pajamas, Cancer. If you watch 13 Going on 30 one more time, there will be no thirty, flirty, and thriving in your future, so get it together. Granted, the sun is rocking you to sleep in your fourth house of there's no place like home, but not for long, Dorothy. It will soon enter your flamboyant fifth house of hoeing and love at first sight. However, let's not plan a wedding just yet, considering Venus is retrograde in this area of your chart. In the meantime, feel free to doodle both of your names on your iridescent notepad.
Leo
Stop trying to make fetch happen, Leo. With the sun skipping through your third house of gab and juicy gossip, you're spilling the beans left and right. You obviously had zero shame asking the waiter for his rising sign the other night, too, but hey no one's judging, your majesty. The sun enters your cozy fourth house later this month, so prepare to flake on your crew. It's your turn to binge-watch Stranger Things, and well, maybe some Netflix and chill, too.
Virgo
Put your calculator away! Granted, with the sun shedding an annoying light over your second house of income, you've been stressing over your bills, bills, bills. However, take a breath and look in the mirror. Remember who the f*ck you are, Virgo. Venus is currently retrograde in your sh*t-talking third house, stirring up old gossip, and possibly sparking a new friends with benefits adventure. Sexting is inevitable, but look out for screenshots.

Libra
Happy Birthday sex, Libra. The spotlight is on you, as per usual, except your self-centered ruling planet Venus is currently reverse in Scorpio, and your second house of confidence. Stop crying, you can have any guy that you want, just make sure to ditch that creepy ex-boyfriend of yours. In the meantime, Victoria's Secret is having a sale, so make sure you go to the mall and buy yourself something nice. Besides, a girl can never have too much lingerie, right?
Scorpio
Hi, Scorpio. Hate to break it to you, but everyone knows you're hiding out until Halloween. I get it though, the sun is in your shady twelfth house of secret enemies and déjà vu, and maybe you're not in the mood to interact with any living species. However, that betch Venus is currently retrograde in your sign, stirring up all types of feels, so don't take your moods too seriously. You are not your thoughts, except when you're thinking about sex. Speaking of which, secret lovers are on the horizon for you, betch.
Sagittarius
You're slutting it up, as per usual, giving the term "single and ready to mingle" a whole new meaning these days. I mean, have you seen your DMs lately? Irregardless, the sun enters your oh-so-quiet twelfth house of crystals and sage later this month, so feel free to invoke your lovers via rituals and witchcraft. However, don't get all Maleficent with your love spells. Venus is retrograde in this area of your chart, and you're reaping those one-nighter TBTs. What goes around cums comes around.

Capricorn
Getting cuffed is the last thing on your mind, but then again, what's new? You're a workaholic betch, and with the sun putting your career in the spotlight, you honestly couldn't care less about anyone in sight. Kudos on your work wardrobe, BTW. Venus the gold digger is now retrograde, schmoozing her way through your friendship zone, possibly bringing up old relationship drama, and "he said, she said" bullsh*t. Butter isn't a carb, but who cares, you're getting cheese fries.
Aquarius
Settle the f*ck down, Aquarius. You're making a scene, and everyone saw you pop a squat that night in the parking lot. The sun is clearly frolicking through your adventurous ninth house of road trips, and flip cup, but even still, how could you? It doesn't help that Venus is moving backward through your corporate tenth house, sparking some VERY unnecessary hookups. Don't sh*t where you eat. Don't do it.
Pisces
Stop feeling sorry for yourself, Pisces. How do you expect to start a solid relationship if you're still hooking up with that f*ckboy? The sun is in your shadowy sex house, stirring up insecurities and unnecessary paranoia, so don't order another jack on the rocks. The queen of the plastics, Venus, is moving backward through your adventurous ninth house of one-night-stands. Okay, so maybe I'm kidding about the one-night-stands, but what about the mile high club? Don't underestimate the power of travel flings.

Images: Brooke Cagle / Unsplash; Giphy (4)
Time To Procrastinate: Weekend Horoscopes For September 28-30
Okay. We're like a week into fall and officially annoyed with the temperature and mood swings fall brings. If I wear a sweater, am I going to be roasting my tits off by 2pm? Do I order my coffee hot or iced? Is it too early to put up Halloween decorations? Your horoscope can't give you the answers to these questions, but it might give you some insight as to if you should go home with that guy you just met at the tailgate or if you need to avoid Twitter so you don't ugly cry over the news all weekend long. Here are your weekend horoscopes for September 28-30.
Aries
There's power in numbers for you this weekend. Socializing will give you energy and boost your spirits. Your competitive side will thrive and you'll keep a smile on your face as long as you keep winning. Aries are not known for taking a L with ease. Be careful about who you pick to be on your flip cup team. Feel free to send the team hottie walking if he can't keep up with the rest of the group. Like, Brian, were you seriously born with zero hand-eye coordination? Get it together.
Taurus
The Moon is in your sign this weekend, meaning you'll attract and appreciate the simple pleasures in life: the smell of apple-scented candles, the taste of a PSL  wearing a cozy pair of socks, having a dude text you back quickly, but, like not too quickly, etc. With the Moon linked to Pluto, you're also inspired to make things happen. This is your opportunity to turn that perfectly timed texting conversation into an actual date or meet-up.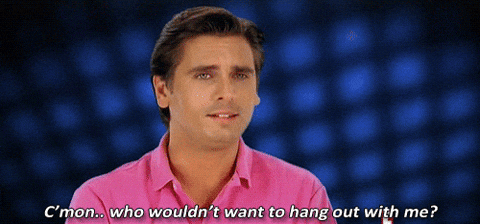 Gemini
The Moon linked with Pluto brings out your resourcefulness this weekend. Out of the ingredients for a decent cocktail? You'll be able to whip something up with whatever is left in your fridge from your last party. Cold at the bar? You'll use your ingenuity to snuggle up to a guy who has a jacket he can conveniently offer you. Basically, this is your weekend to charm people out of their money and possessions to make your life better and easier.
Cancer
According to your weekend horoscope, you're keenly aware of what your needs are right now. You'll be able to ask for what you want and how you want it. I mean, this can apply to all things, but it's especially helpful in the bedroom. If you need a little more of this or a little less of that, it should be your prerogative this weekend to vocalize your wants, needs, and desires. Like, the dude's going to get off no matter what; it should be the goal to get you there too, right?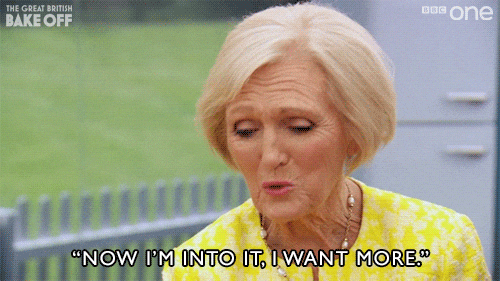 Leo
This is a great weekend for you to achieve a goal. If you're a literal crazy person and signed up for your first 5k, half-marathon, or marathon this weekend, you'll most likely finish the race. The planets are on your side for this one. For the rest of the Leos, who happen to have smaller, more attainable goals like changing out of leggings once this weekend or going outside at least one time, they'll be able to get there too. There's no trophy for showering and then doing your hair and makeup, but, like, maybe there should be.
Virgo
Luck and hard work combine for you this weekend putting you in the right place at the right time. Things don't just fall in your lap, though. You're actually going to have to go, like, 51 percent of the way in order for the planets to get you the other 49. Think of it like this: you could have a ton of great matches and connections but you have to sign up for the dating app first and actually do some swiping.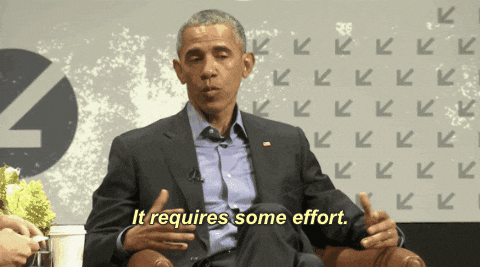 Libra
You might have to get a little more vulnerable than you'd prefer this weekend. If you're looking to build a strong connection with someone, you're going to have to remove the dark sunglasses, look someone in the eye, and let your guard down. The Moon joining with Pluto puts you in the mood to purge and heal. Go ahead, get out the good red wine with the girls and have the type of heart-to-heart you haven't had since freshman year.
Scorpio
You're going to feel a little frustrated and stuck this weekend. This stems from your inability to solve a problem or help someone in need on your own. It probably doesn't help that you just watched a full day of Senate hearings and are mentally and emotionally wrecked. Hey, it's really okay to log out of your social media accounts and live your life if the news is stressing you out too much. You can't be an effective leader for social and political change if you're really lacking in the self-care department. Remember that.

Sagittarius
As a Sagittarius, you're usually an excellent multitasker. This is not the weekend to test just how good of a multitasker you can be, though. In fact, it's best that you give your focus to one activity at a time. Like, don't try to have a text conversation with your boss while you're trying to be one half of a cornhole team at the tailgate. You're either going to have a bunch of weird-ass typos or you'll lose at cornhole. Remember the F-word: focus.
Capricorn
This weekend's motto is pace yourself. Whether you're drinking, spending or banging, doing too much too soon is going to bite you in the ass by Sunday—in one of those cases, it might even be literal. Of course, you should totally imbibe. You just don't want to be the drunkest girl at the pregame or the poorest friend during the holidays. If you're having a hard time staying in control, recruit your most boring responsible friend to babysit or some shit.

Aquarius
The Moon causes you problems in your family and home sector this weekend. Thursday, the Moon was colliding with Mars, making you easily agitated with a family member. This weekend, as the Moon joins Pluto, you'll be able to see the issue is deeper than what it seems. Like, you thought you and your sister were just fighting over something dumb. Nah, betch. Something has probably been stewing in her for years and it's destined to come out.
Pisces
You need to rid yourself of distractions to get shit done this weekend. Yes, social media is blowing up with hot takes over the news this week, but you'll never finish the task at hand if you can't pull yourself away from Twitter. Find a quiet place where your WiFi is dodgy so you can work. I mean, that's my advice, but I know you're just going to procrastinate until the last second. You are a Pisces, after all.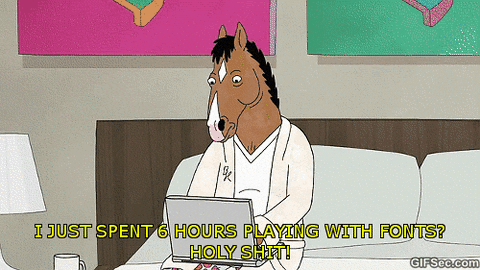 Images: Giphy (6); Unsplash/Candice Picard