5 Things You Definitely Should Not Still Be Wearing At This Point In The Year
For most betches, pulling together an acceptable fall outfit is almost as easy as finding a friend with an Adderall prescription. Thanks to the Olsen twins, it's just a matter of throwing on an oversized black sweater, some sort of black bottoms and a pair of black boots. However, if you're the kind of person who has that whiney "But I want it to be summer all year long!" mentality, and you've developed some sort of sick resistance to the fool-proof fall uniform, this might prove more difficult. If you believe that a "cute fall outfit" consists of a sundress, a duster sweater, and some vaguely fall-ish footwear, listen up. These are a few things you definitely should not still be wearing at this point in the year. And before you ask, no. I do not give a shit about the fact that it keeps getting hot AF in the middle of the day. If that's something that bothers you then, idk, call your senators or some shit. The fact remains, if you wear any of these things past September, you can't sit with us.
1. Eyelet Materials

Fold these up and stick them in that storage container under your bed, because you should not even be looking at anything made out of an eyelet material for at least the next six to seven months. Nothing says, "I'm a barely functioning member of society who has no clue what fucking season it is," like a flowy white eyelet off the shoulder top in the end of October. Unless you're being your summer self for Halloween, in which case, you're fucking weird and have other problems to deal with.
2. Espadrilles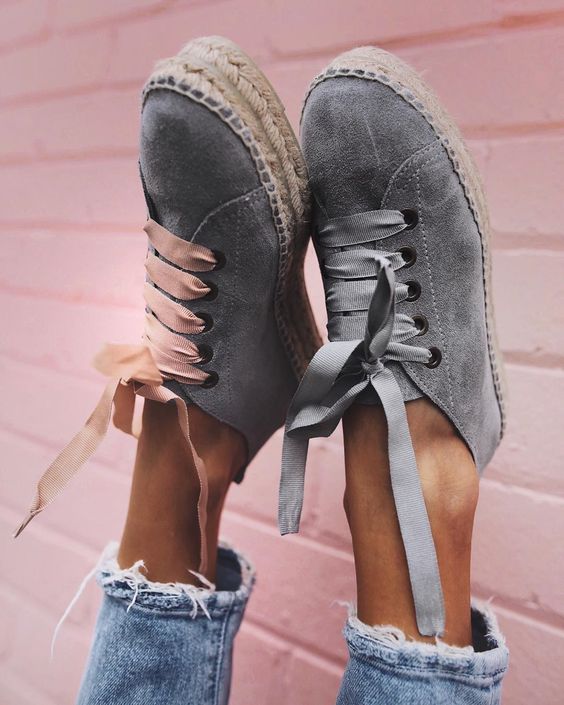 I'm going to assume that you understand the world well enough to know that you should put away your summer wedges as soon as you get your first craving for a hot coffee instead of iced. The real offender here is any shoe style that's like, an espadrille hybrid. Specifically, think of all those platform espadrille sneakers that aesthetic bloggers were rocking this summer.  You should never have to pick a crunched-up leaf out of your carefully woven espadrille sole, so just don't let it happen.
3. Gingham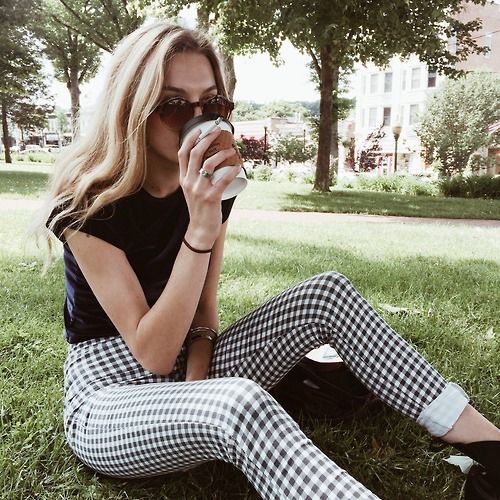 You know that part at the end of Mean Girls when Regina George becomes a jock, and it should be really sad because she used to be the HBIC, and now she's wearing a fucking mouthguard? The only reason this scene isn't totally heartbreaking is that she had a really good run as a popular betch before her downfall. The same goes for gingham. Gingham had a strong summer as one of the most popular prints, but it's time for it to leave the spotlight and take its talents somewhere more subtle… like to the tea towel industry or something. If you're still really feeling that vibe but want to update it for fall, just look for pieces that are a more autumn-y plaid or the checkerboard print Forever 21 keeps vomiting all over the place.
4. Palazzo Pants

In most cases, you should stop wearing palazzo pants in the fall and winter months. There are obviously some actually cool palazzo options that would pass as acceptable, but these are the exception and not the rule. Since the beginning of time (okay, maybe just since the beginning of Pinterest) most of you have been under the impression that if you throw on a sweater and boots, you can transition most summer wardrobe staples into fall outfits. However, a cable knit sweater and Frye boots does not a fall outfit make! Generally speaking, bohemian printed palazzo pants are for girls who want to brag about the fact that they have a great butt and/or smoke a lot of weed, and they (the pants) really have no place in your fall wardrobe.
5. Rompers

At first, I assumed that including rompers in this list would be as obvious as including bikinis. Like, clearly you're not going to wear a romper in the fall. Then I came across a bunch of photos of fashion bloggers wearing rompers with tights on Pinterest. Yep, TIGHTS. Unless you're the manager of a Free People, you have no excuse to be wearing a romper in the fall, no matter how many floor length cardigans and pairs of thigh high boots you're willing to disguise it with. Rompers are really already on their way out, so this shouldn't be that difficult. Also, peeing in rompers is hard enough as it is. Don't make it more difficult by adding fucking tights into the mix. Just don't.
Images: Shutterstock; Pinterest (5)
The Type Of Fuckboy You Should Date This Cuffing Season Based Off Your Horoscope
Well ladies, it is officially here: cuffing season. The one time of year when it is acceptable, nay necessary, for you to aggressively pursue a stable, loving, relationship to help you survive your seasonal depression the winter. But what should you look for in a winter bae? Well that depends, obviously, on the date and time of your birth as it corresponds to the position of the stars and planets in the sky. I'm talking about your zodiac sign, duh. Luckily, we have a cuffing season horoscope that will help guide you toward the fall relationship of your dreams. Follow this guide, and you might even meet someone you like enough to date into the spring. No guarantees on summer, though.
Virgo – The Actually Smart Fuckboy
You're knocking it out of the park in anything school/learning related this fall, so just know you have no time for stupid bullshit. Instead of going for your usual dumb finance bro type, focus on someone who can actually keep up with you intellectually. You know, the type of guy who can participate in all your shit talking without having to constantly be reminded which Ashley you're talking about. Basically, you have a meet-cute at a library in your future. Embrace it.

Libra – The Reliable Fuckboy
I know this is the last thing you want to hear, but it's time for you to get serious. Don't focus on partying. It's get shit done season. That being said, you're going to need a fuckboy who is reliable. Preferably he'll have a car and an AirBnB account because you're going to need some weekend getaways to balance out your work week. A reliable fuckboy with his own car and money for trips? Yeah, you're basically looking for a unicorn. Better start searching ASAP.

Scorpio – The NSA Fuckboy
You are feeling confident af this fall, Scorpio. I mean, you're always confident, but particularly so this cuffing season. This excess of confidence is going to attract a lot of eligible suitors, so the best move for you this cuffing season is simply not to participate. No cuffing for you. You don't need it! Cuffing is for lonely people who are pissed because sweatpants are the only thing that fits them right now. That's not you right now, Scorpio. Remember: "I go through guys like / Money flying out the hands / They try to change me. But they realize they can't / And every tomorrow is a day I never plan / If you're gonna be my man understand….I can't be tamed." – Miley Cyrus

Sagittarius – The Successful Fuckboy
You definitely want to be lazy and stay inside this fall, and honestly, you're not wrong. TBH, you're probably dying to get a head start on your summer body, and while I don't blame you, maybe hold off on that until after Christmas. You know, long enough to rope someone into finding you physically attractive. With that in mind, you're going to want to hook up with someone who will keep you motivated. Find someone who is killing it right now and latch on and use them as a life vest. Just be ready to do the same for them when fortunes shift.

Capricorn – The Hipster Fuckboy
You are feeling creative and artistic this fall, Capricorn, so it's time to let go of the past and go with the flow. You're going to need to cuff up with someone who will fan the flames of your creativity, so maybe a trip to Brooklyn (or your nearest hipster mecca) is in order. Scope out a local coffee shop or go to a reading (whatever that means) and find the scrawny hipster of your dreams. Once you find them, it's Netflix and Chill all winter for you. Just know you will have to dedicate at least some of your alone time to listening to your new boo playing guitar.

Aquarius – The Kind Of Random Fuckboy
It's try new things season, Aquarius, so it is time to diversify your dick portfolio. Now is not the time to be picky. Now is the time to leave caution to the wind and trust your vag heart. Basically, you're ready to give your attention to anyone who you find even remotely interesting. Don't limit yourself to your usual dating pool or hangouts. Branch out. Date someone under 6 feet. I know it sounds crazy, but it just might work out.

Pisces – The Non-Fuckboy Fuckboy
Grab a tissue, Pisces, because you're about to catch feelings. It is flu season, after all. But don't freak out—this isn't a death sentence. It just means that you're going to need to preemptively steer yourself in the direction of someone who isn't going to ghost you. Put your red flag alert on high now to avoid the heartache later. Nobody wants to spend Christmas sadly posting fuckboy memes and thirst traps in hopes of getting some loser's attention. Make sure that at the slightest hint of shadiness, you bolt before the feelings are able to take hold.

Aries – The Fuckboy Fuckboy
You don't have the attention span for anything serious this fall. That's why this cuffing season you need to seek out most fuckboyish fuckboy you can possibly find and bang him until one of you ghosts the other. No feelings, no drama, just a semi-regular dick appointment. When you guys get bored and decide to never talk again, just move onto the next one. I promise the type of man you're looking for is in surplus these days.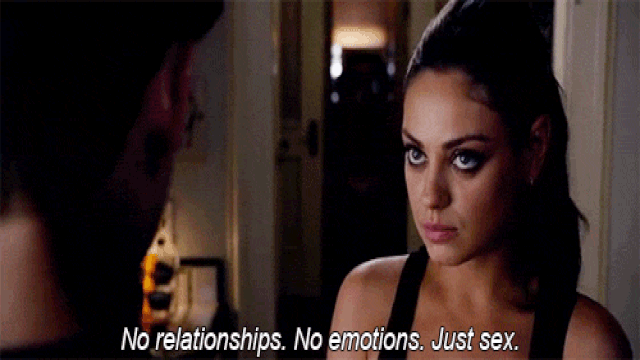 Taurus – The Sex-Crazed Fuckboy
Damn Taurus, you're loyal. But you're also…how do I say this…looking to get fucked. No shame, girl. This is 2017. Ladies is freaks too. Time to grab the nearest person you're attracted to and lock them down with some crazy marathon sex. Not only will it maintain your healthy glow as the Sun goes away, but the vigorous exercise will have stave off your winter weight. Lucky you.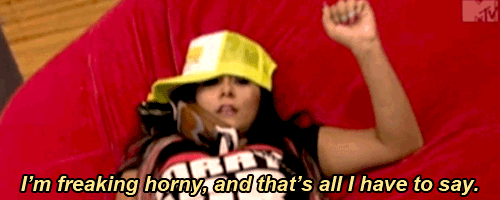 Gemini – The Fuckboy Husband
You will be leaning into cuffing season hard this year, so don't be surprised if you find out mid-January that your friends have started a separate group chat to talk about how lame you are now. Honestly, they're just jealous of your joint Blue Apron account and newfound love of staying in on a Saturday night to re-watch the new Ken Burns Vietnam documentary. Sure, it sounds lame now, but soon you will become impervious to FOMO, so just double down and be thankful you found someone as into doing nothing as you are to spend the winter with.

Cancer – The Expendable Fuckboy
Danger! Alert! Attention, Cancer! Your OCD tendencies are going crazy this cuffing season, which puts you at risk of morphing into your craziest self dating-wise. Double texting, subtweeting, and general overreactions are all in your future. Honestly, there's really nothing you can do but accept the crazy. You'll get over it eventually, and find yourself laughing your ass off mid-June when you run into your former fuckboy at a bar and have to say, "Haha sorry for the time I broke into your house. So random."

Leo – The Fuckboy & All His Friends
September and October are going to be especially busy party months for you. Maybe some people you know are getting married, maybe you're just looking good af and want to be seen. Either way, you will be out and about, so don't let yourself settle into a regular thing too soon. You're on fire, and a significant other will just slow you down. Whatever you're doing romantically, keep it on the DL. You don't need all the guys you're juggling to know you're juggling them.

The Ultimate Fall Apple Picking Looks That Will Get You Max Likes On Insta
As you've heard like, a million times, it's the season for all that is basic and betchy. You can deny having a soft spot for shit like fall scented candles, a new pair of Uggs, and pumpkin shit, but we all know you fucking love it. Just like they told you at that binge-drinking informational during your freshman year of college, admitting is the first step towards accepting your problem. So, now that we've established you're just as guilty of being one of us the most basic girl to ever to exist (congratulations), we can now discuss the highly Instagram-ed fall activity that will get us off the couch faster than the delivery guy bringing you your Pad Thai: apple picking. Whether it's for an awkward first date, sorority recruitment video, or simply because your annoyingly spontaneous friend coerced you into it, you *will* go by the time November rolls around. It's honestly a guarantee at this point. With going—assuming you're going to Instagram the shit out of your outing, because I'd expect nothing less from a basic betch—comes careful outfit planning. Here are the essentials you need for people to envy your (totally fake) outdoorsy, yet chic apple picking attire.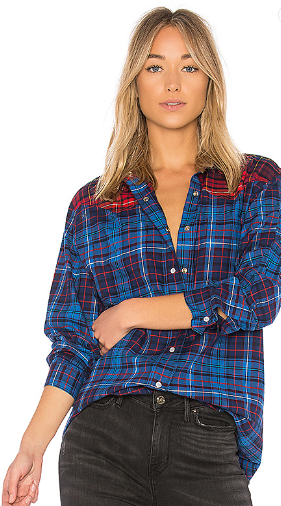 Surprise, surprise. I've included a flannel. I know. You can't deny owning (and correctly wearing) a flannel is as much of a must-have for the season as is a black leather jacket. It's just one of those things you NEED. To avoid looking like a lumberjack, the flannel has to have a feminine cut so it's slightly fitted and looks proportional on your body, versus having it look like a smock or a farmer's old shirt. The new Tommy Hilfiger collab with Gigi Hadid is 90s-inspired with a flair of carefree street style, so this flannel has way too much fashion sense to look anything other than fab.

For true New Yorkers, we all know that anywhere worth trekking to for real apple picking is in upstate New York. I mean, there's obviously no way we're going into the Long Island boondocks, NO THX. (I'm only slightly kidding.) In all seriousness, upstate can be brick tits. You think NYC winters are bad? Then you've clearly never ventured more than an hour away from the city. And no, your camp friend in Westchester doesn't fucking count. For this mini trip, wearing a lightweight vest will keep you warm from any chilly winds, have you looking trendy af, and prevent you from sticking out like a sore thumb if you've never been to an apple orchard. Bible.

If flannels aren't your thing, a low-key sexy sweater def will be. Turtleneck sweaters are still a thing for reasons I couldn't fucking tell you. Since I'm positive you don't want to look like a girl with no neck, this modern style comes with a looser version of the turtle neck, making it an effortless dressy choice. You can dress down the day-into-night look with mid-rise jeans, casual tennis sneakers, and throw a vest or scarf over it for extra autumn vibes.

Don't go apple picking in jeans. Don't go apple picking in ripped jeans, don't go apple picking in tight skinny jeans you have to suck in for, just… don't do it, promise? It's the worst and like, really uncomfortable. This fall activity requires minor stretching, possible tree climbing, and a shit ton of apple cider-induced bloating. Jeans are your worst enemy rn. Aim for leggings that make your legs look phenom and come with a high waist to make you look skinny (and kind of fit) while you work to grab those apples.

Since most of us—I won't say all because unfortunately some of you like to work out and whatever the fuck else to keep you "healthy"—aren't going to be hike-ready with high-quality sneakers and riding boots, but we can still opt to wear really cute shoes that are totally walkable and v fashionable for all of the "I'm-grabbing-this-apple-that's-way-too-high-for-me-to-reach-and-not-at-all-posed-for-the-Insta-likes" candids you'll def be taking. These feature a thick boot heel that makes walking bearable and these are absolutely diverse for various occasions.
7 Scarves You Need In Your Closet That Aren't Basic AF
It's officially fall. Like, actually officially fall. Not just because pumpkin beer and salted caramel drinks are the main topic of conversation, but because it's literally like, scientifically fall now. Anyway, fall is obviously the best season, but nothing kills the mood like diving knee-deep into your box of scarves from last year and discovering that they're all pill-y and not as cute as you remembered. It's probably worse than meeting a Tinder match IRL and realizing they're kinda fug. Here are a few non-basic scarves to pick up this year.

Balenciaga and Maison Margiela keep trying to make giant puffer scarves happen, and I feel like maybe we should all just roll with it. Except obviously none of us are going to drop three grand on one, so off to Zara we will proudly go. This kind of looks like the North Face scarf your crazy biology professor wore when you got stuck in a freezing classroom for the semester, but like… it's fashionable now so it's fine.

Finding the perfect plain black scarf is next to impossible. It's like, every time you think you're close, you turn it over and it has a rhinestone Michael Kors logo on it. Yikes. Anyway, this one is super simple and will go with literally everything, so you're welcome.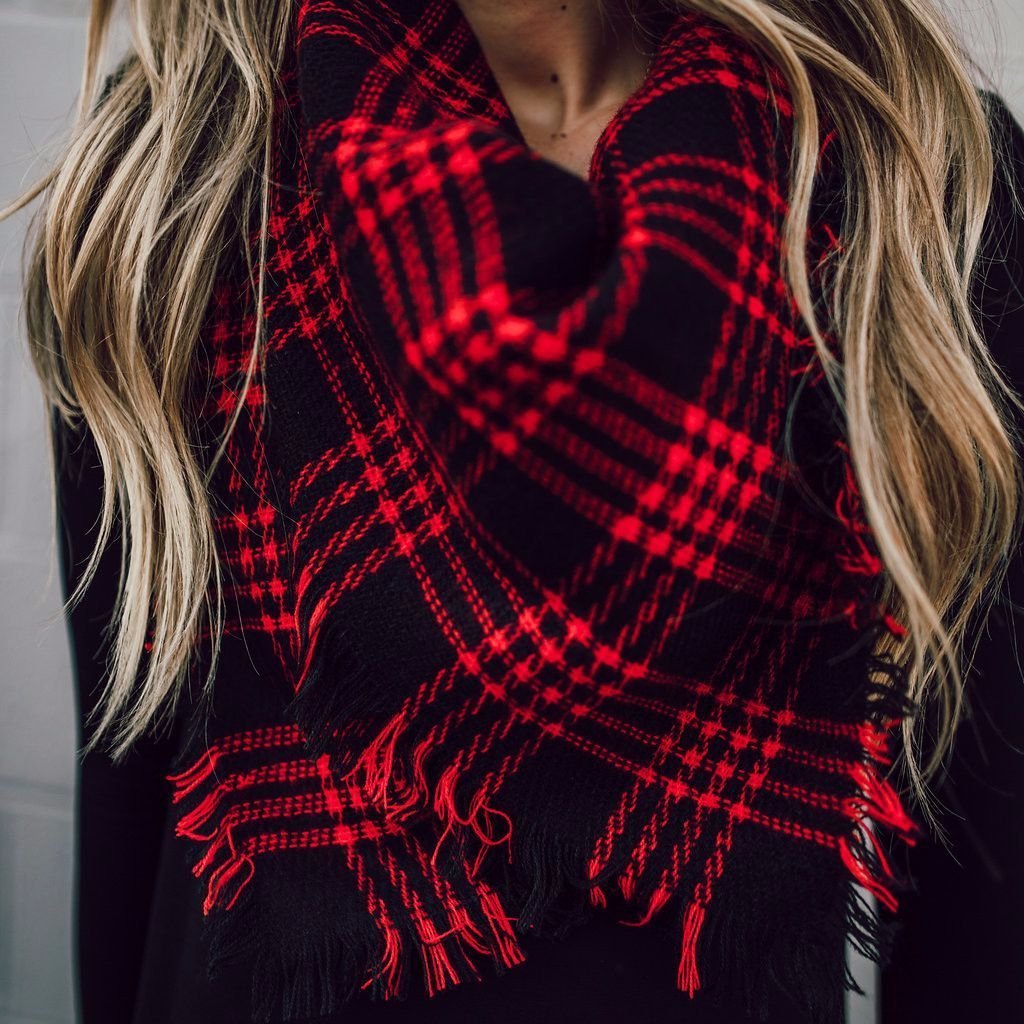 This blanket scarf is cashmere but not in a "shitty cashmere scarf box set your distant relative got you for Christmas because they forgot to buy you something and it was the last thing left at Macy's" way. It looks edgy, but it's actually soft AF, so it's really perfect for that faux bad betch vibe we're all rocking these days.

Personally, I just wear black and neutral earthy tones year round so it seriously baffles me when people consider anything else during the fall. However, if you're the kind of person who insists on wearing pink forever, I feel like this is an appropriate way for us to meet in the middle.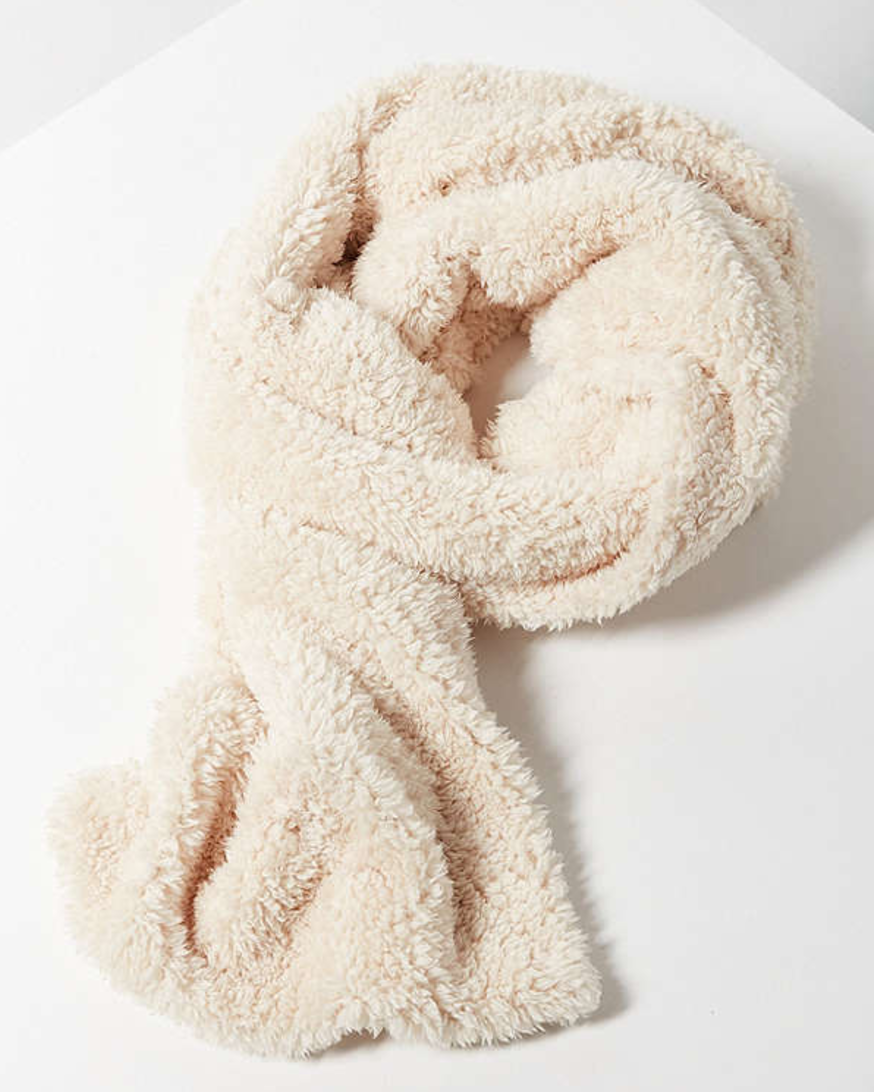 If you can look past the fact that this kind of looks like that Target body pillow cover that every single one of us had in our college dorm room, then you should probs get this scarf. You could probably take a nap in this without anyone really noticing.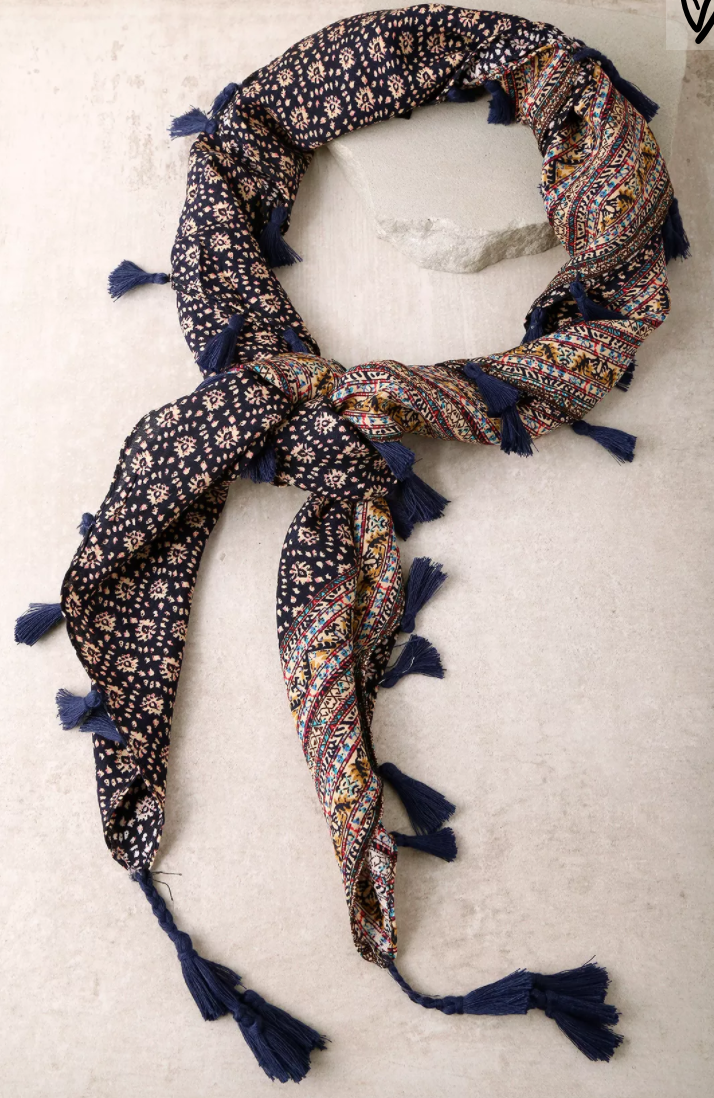 If you're not into wrapping a giant blanket scarf that basically functions as a neck brace around your body, you're lucking out this year because bandana scarves are totally a thing. The trick is just finding one you can pull off with other typical fall fabrics, like suede and shit.

I don't care what anyone says, leopard print is a neutral. I know that's borderline very Olivia from Jerseylicious of me to say, but it's true. A giant leopard scarf (within reason here, people) is the easiest, laziest way to make it look like you're transitioning the black jeans and basic top you wear year round into a new season.