Are Millennials Killing Beauty Treatments?
On the idyllic, tree-lined streets of Manhattan's West Village, nestled between rows of understated brownstones and unassuming Michelin-starred cafes, you'll find a small storefront with 23-karat gold lettering on the glass, a powder-pink window seat, exposed Edison bulbs, and plants in every corner. By all evidence, the 10th Street space looks like any other Instagrammable downtown spot, but unlike the patrons at neighboring establishments, customers here aren't snapping photos of $17 cocktails or avocado toast; instead, they're at JECT to get Botox, fillers, and other top-shelf skincare treatments quickly and conveniently. As young women—and the occasional man—flutter through the door and disappear behind a cloud of dark green curtain, it's clear that the days of booking injectables a month out and spending hours in a joyless doctor's office are a thing of the past. Instead, it seems, the future lies in comfortable, millennial-friendly destinations, where getting a pinch of Dysport or a dash of Restylane is as seamless as ordering a coffee.
For much of history, beauty treatments—be it a facial, massage, or even facelift—were something to be savored. The best things in life take time, they would say, and these sorts of indulgences shouldn't be rushed. But as younger generations have become more and more savvy about skincare and aesthetics, so too have they realized the importance and value of their time. While taking care of one's skin is now seen as a necessity rather than an indulgence, consumers are increasingly wary of wasting their time, and they're no longer willing to spend entire days at the spa or plan their weeks around a dermatologist visit as a result. Companies like Drybar and Anastasia Brow Bar were of course among the first to capitalize on this shifting approach to beauty, but in recent years, more and more specialized spots are popping up, where clients can get a facial, a wax, or injections in the time it takes to re-watch an episode of Friends for the millionth time.
"I think part of the reason we've been so successful is that we're really selling time," says Rachel Liverman, the co-founder and CEO of Glowbar, a recently opened Tribeca skincare destination that offers 30-minute facials. "The traditional facial takes an hour and a half, so we're literally giving people that hour back to do the things that bring them joy." Liverman, a former Birchbox executive, built the business with her own needs very much in mind. "I was a 30-year-old, busy, career-driven woman in Manhattan, and all of those things kind of made time very precious," she recalls. The Glowbar CEO couldn't find a facial that was not only quick but also effective, so she started to think about how much time someone like her would actually have for a facial, ultimately arriving at 30 minutes. "There's a whole movement right now of only doing things that bring you joy, saying no, and being cognizant of your time," Liverman says. "I had such a busy life, and I knew that any free time I had was being spent with family and friends or exercising or meditating, but outside of that, I thought, I really only have that 30 minutes."
Obviously, the shorter duration, appealing as it's been to busy urbanites, has meant that certain luxuries offered in a traditional, 90-minute facial have been 86'ed here. "I had to create a treatment that was results-oriented, and what that meant is that we couldn't wash your face for you because we wouldn't have time, we couldn't steam your face because that's not totally necessary, and I wouldn't be able to massage you," Liverman explains. "I cut out those three things really so that we could get down to business in the treatment room." Despite these trimmings, though, clients love Glowbar's focus and favor the quicker option. "I love it because it's 30 minutes in and out, and it makes facials accessible in a way that you can maintain over time and see the full benefit," says Bevin Prince, a master SoulCylce instructor and co-host of the "Be My Neighbor" podcast. "Honestly, taking the 30 minutes once a month has been so much better than taking two hours every few months. It's definitely not the same as going to the spa and taking all the time and putting the robe on and the whole thing, but having half an hour for myself is great, and the maintenance factor and regularity makes it all worth it." 
Many businesses offering fast beauty have also implemented membership programs, an initiative that has proved extremely successful with their largely millennial-based clientele. "It was really about forming more of a community and feeling like you're a part of something," says Gabby Garritano, the founder and CEO of JECT, which recently launched its $99 annual membership option. "You get the membership card, you get perks at other places, like SoulCycle, and of course, you get the discounts at JECT, so pretty much all of our clients have opted for the membership." The offering builds on the notion that beauty treatments are a necessity for most modern New Yorkers and require consistency. Memberships feature lower pricing, which in turn allows customers to do something like injectables both more frequently and everywhere they're needed rather than having to pick and choose, but the programs also ensure that clients stay with their treatment plans and therefore see optimal results. "The price point is amazing, and you really can't beat that," says Prince, who recently purchased Glowbar's $55 monthly membership. "But it also kind of holds me accountable to make sure I go and prioritize my skin more than I have in the past."
It seems only natural that places like JECT and Glowbar have been met with such success in the New York market, where customers have overbooked schedules and busy lives, but it seems the demand for fast beauty is as alive in the suburbs of middle America as it is in urban centers. "I think it's already widespread," Liverman notes. "Some of these blowdry franchises already have thousands of locations across the United States, if that gives you any indication. They're predominantly on the coasts, but obviously, New York and LA are trendsetters, and everyone else kind of looks to those places to see what's going on." In the year or so they've been open, both Glowbar and JECT have consistently received suggestions of where to open their next locations, and they've mostly been in unexpected places. "We have a lot of people saying, 'come to Chicago, D.C., Philly, Dallas,' and there are so many middle states that would actually be great places for us to go to," says Liverman. "Cities and urbanites are definitely looking for quick options and things that bring them joy, but I think that's actually a country-wide phenomenon." 
Of course, the rise of fast beauty has been most popular with younger generations, who devote more attention and care to skincare than their parents and grandparents could have dreamed of, but also value their time more than ever. But the trend seems to even be catching on with older clientele and will likely continue to attract customers from teenage to nonagenarian as these businesses expand across the country. After all, as JECT co-founder Devon Nagelberg says, "we're all millennials at heart, and that's really all that matters."
Images: Y Photo Studio/Shutterstock
Two Ways To Use Lasers That Have Nothing To Do With Hair Removal
If you've read any of my articles, you know that I have two obsessions in life: weddings and skin care. I am grateful for overpriced moisturizers the way most people are for their health. Look, I know that most of these designer products are brewed in a lab with the key ingredients of good marketing and absolute bullsh*t, but nothing feels better than slathering a $72 lavender-infused cream on my face at night and waking up the next day looking the exact same. However, there is something to be said about other beauty treatments that actually do what they say they'll do so that don't have to basically throw your money into a cremator at Bloomingdale's. Well, I'll be damned! So what are these magical beauty treatments, you ask? I'll give you a hint, the one and only Lupe Fiasco has an album named after them and that man has an impeccable complexion. Coincidence? I think not. He's using lasers on that gorgeous mug, y'all!
If, like me, your mind immediately goes to the most painful experience known to humankind, laser hair removal, you aren't wrong because this treatment is what really kicked off the beauty industry's exploration into the world of lasers, but there are so many other treatments that neither cost your life savings nor feel like your aesthetician is pouring literal fire on your ~problem areas.~ If your interest is piqued, let me just tell you, it only gets better. I'm talking photofacials and laser genesis. And if you have absolutely no idea what either of those things are, hello same, but fear not because Dr. Steve Fallek, MD of BeautyFix Med Spa has all the answers.
What Is The Difference Between Photofacials And Laser Genesis?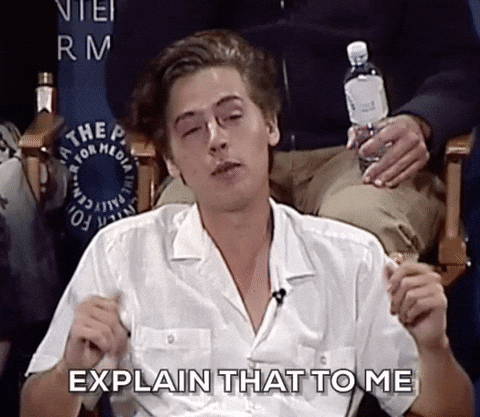 Photofacials use IPL or intense pulse light to lighten the skin. It's more of a corrective treatment for redness, blemishes, sun spots and about a million other things that separate Paul Rudd the rest of humankind (I imagine). But the lightening is targeted, so you won't, like, get all your skin lasered off. So now you're probably wondering how this works, and let me just say, it does work. Dr. Fallek says, "The laser light is absorbed by the red areas of your skin, where it is changed from light to heat. This causes the pigment to 'break up.' It promotes collagen and elastin production, too, which leaves your skin feeling and looking more supple." AKA #skingoals. 
Laser genesis is a similar process, but addresses a completely different set of issues associated with anti-aging. Annoying little fine lines and wrinkles are legit zapped by "heating the dermis below the skin's surface and stimulating collagen production. This treatment will promote vibrant and healthy-looking skin," Dr. Fallek says. One more selling point before you book your appointment: the results happen within minutes and there's no downtime for recovery whatsoever. So if immediate gratification gives you all the life you'll ever need, I assume you're really feeling laser genesis right about now.
What Are The Side Effects Of Each?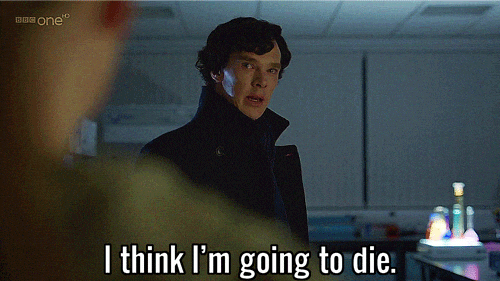 Well, neither of the treatments are invasive so if there are any side effects, they're really minimal. For instance, Dr. Fallek says that a few side effects of photofacials are "swelling or slight darkening of pigmented areas." But, he notes, "the redness and mild swelling disappear within a few hours." That's to be expected, so it does not sound very intimidating. But, full disclosure, some patients develop a striping pattern, which will slough off within a week or so of the treatment, which, like, gross, but this is not an indication of anything "wrong."
Laser genesis has no side effects except for an occasional and minimal reddening, which doesn't happen to everyone who undergoes the treatment. No, really. Dr. Fallek says, "There are no harmful side effects. No irritation and no bruising. The sessions are completed in the relaxed and comfortable atmosphere of our clinic." And that's all I have to say about that. 
What's The Laser Protocol?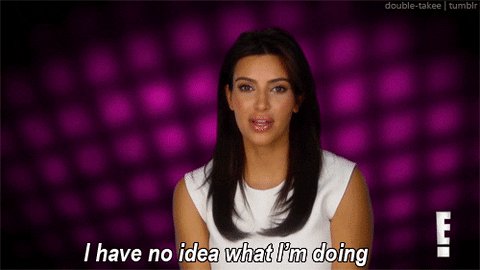 If you choose photofacials, you'll have to get between four and six treatments before you really see the results you want, but you'll start seeing slight improvements with each session, so don't lose hope if you're the only one who notices your glow at first. Dr Fallek recommends getting them two weeks apart at first then stopping by for monthly maintenance to upkeep the results. Honestly, that sounds like a lot of work. Laser genesis, however, is pretty immediate, so you'll see results within minutes, but Dr. Fallek still recommends coming in for four to six treatments because all good things take time, ya know?
Which One Is Better?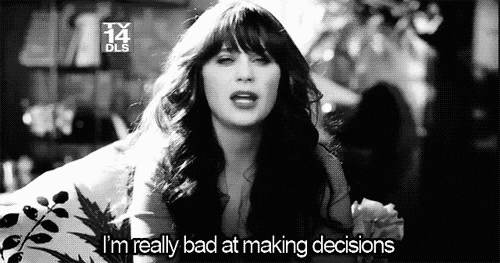 Neither is necessarily better than the other, but because laser genesis is meant for all skin types and photofacials are just for lighter skin tones, maybe laser genesis is the winner here. However, they are so similar that you really can't go wrong (unless you have dark skin and try a photofacial).
However, one major difference between the two treatments that should be taken into account is preparation. Laser genesis requires a lot more prep, plain and simple. Namely, it's absolutely imperative that you have zero traces of any product or hair on your skin because it makes the laser less effective. Take all of your makeup, moisturizers, and cleanser, and Dr. Fallek also recommends shaving your face beforehand. (Personally, I dermaplane with these cute pastel-colored Dorco Tinkle eyebrow razors. Yes, they are meant for shaping your eyebrows, but as someone who can barely fill them in properly, there is no way I am taking a tiny knife to my brows. So I use these little guys to dermaplane.) Anyway, back to the original question. Both treatments have their benefits, and everyone's skin is different. While I personally prefer laser genesis, a photofacial may be better for you. Do what your heart (and derm) tells you!
Images: Giphy; Unsplash
I Got One Of Those Facials That Sucks All Of Your Toxins Into A Jar
I admittedly am not someone that loves to get facials. I think I've gotten maybe three at the most in my lifetime. Which is weird considering I've pretty much made a living off of testing and reviewing new hair, makeup, and skin care tools, products, and procedures. But for whatever reason, I've never been big on facials. That was until I saw the Dermalinfusion treatment pop up on my newsfeed. The facial is a 3-in-1 dermatological treatment that exfoliates, extracts, and infuses the skin with customized serums at the same damn time (*Future voice*). It is described as a safe and effective alternative to microdermabrasion. And, it's said to instantly hydrate and plump the skin in just one 20 minute treatment.
As soon as I saw the Dermalinfusion device working its magic, I knew I needed to try it out. The device, which is a pen-like tool with a diamond-shaped tip attached by tubes to a tiny machine filled with the customizable serums, essentially suctions, exfoliates, and vacuums away build-up on the skin. Then, it deposits it into a glass cylinder which the patient can then see. (I don't recommend that if you have a weak stomach, though.)
If we're being honest, the real reason I wanted to get this procedure done was because I'm a gross person. I wanted to be able to see the gook that came out of my face. Yup, I am that sicko that religiously tags and sends "Dr. Pimple Popper" videos to my friends and family members. I think I even made my mom throw up one time with a particularly bloody cystic pimple clip. So the idea of being able to see what was in my skin after it gets extracted was super appealing to me. The instant results were a nice added bonus.
The cool thing about the Dermalinfusion treatment (besides the fact that you can see what is extracted from your skin) is that it is extremely customizable. It can pretty much be used on any skin type to target each of your skin concern. The treatment can be used as an instant and long-term solution for improving issues like hyperpigmentation, dark spots, sun damage, inflammation, fine lines and wrinkles, dry skin, enlarged pores, oily, and congested skin. Depending on your skin concerns, the aesthetician will concoct your custom pro-infusion serum.
Before The Treatment
For my Dermalinfusion treatment, I visited the offices of Dr. Monica L. Halem on the Upper East Side in NYC for an appointment with Medical Aesthetician, Cynthia Rivas. Prior to taking a seat in the facial chair, I talked with Cynthia about my skin concerns. It include enlarged pores, hormonal acne, and blackheads. I also let her know that the tan on my face was in fact from self-tanner (Isle of Paradise's Purple Self Tanning Drops, to be specific) and not from the sun.
Cynthia then informed me that most of my bronze glow would likely come off during the treatment (and end up in the jar) because of the exfoliation, which I totally understood/was okay with. So for my specific serum, Cynthia mixed up a salicylic acid serum with a hyaluronic acid serum. The salicylic acid was added to clear my pores and then reduce their size, as well as to prevent and fight breakouts, and the hyaluronic acid serum was for hydrating and plumping my skin.
During The Treatment
I showed up to the appointment bare-faced without a stitch of makeup on (I'm so brave). Cynthia assured me, though, that if I had decided to wear makeup, that she would've taken it off before the treatment. So I hopped on to the facial chair and Cynthia went to work on my skin. The entire treatment only took about 20 minutes. Unlike a lot of other different types of facials, there was no pain, discomfort, or downtime.
As for the treatment itself, it basically felt like Cynthia was running a tiny vacuum hose along my face. In a weird way, it was kind of soothing. According to the aesthetician, my congested area is along my jawline. So that is the area that she really focused on throughout the treatment. Cynthia was done vacuuming my skin in a shorter amount of time than it takes for me to vacuum my small two bedroom apartment.
After The Treatment
Immediately following the treatment, my skin was just a tiny bit flushed but very plump and lifted. The minor redness was solely a result of the fact that I just spent 20 minutes having my face vacuumed, not because of any irritation. My complexion went back to its natural coloring within just a few minutes. As soon as I walked out of the derm's office, my formerly enlarged pores appeared to be a lot smaller. I actually looked like I swiped Snapchat's "pretty filter" across them.
And now for the good part: my glass cylinder of face gunk. The cylinder got filled with a lot of liquid, because there is so much serum that runs through the tubes during the procedure. Not all of it ends up getting infused into your skin. Since I had self-tanner on my face, I had a feeling that my cylinder would be filled with a bronze-like substance. And it definitely was. When Cynthia held the glass up to the light, you could see tiny blackheads, dirt, and impurities floating around in the brownish, yellowish fluid (that admittedly looks kind of like pee.)


The Takeaway
My face looked dewy, plump, and smoother as soon as I got up from the facial chair. But I didn't notice a drastic change in my skin after just one session. I think the Dermalinfusion treatment is great for when you want plumper skin and a quick glow almost instantly. However, it takes more than one treatment to really make a difference in the overall texture of your skin. According to Cynthia, she typically recommends a patient get three treatments about two weeks apart to really see maximum results.
Considering one Dermalinfusion appointment costs about $150 on average, I'd say that it's worth investing in more than one session to really arrive at the results that you want, versus shelling out $150 just for one session to get a quick, dewy glow, (there's plenty of serums and at-home face masks you can use for those kinds of quickies.)

Images: Kelsi Zimmerman; Giphy (1); Noah Buscher/Unsplash
The Right Type Of Facial You Need For Your Skin Type
I am 24 years old, and up until recently, I thought I knew how to wash my face. Like, I thought the face wash I was using was AMAZING. And it was, it really was. I was obsessed. But after a lovely facial at Massage Envy, I found out from my esthetician that the face wash I was using is not right for my skin type, and it was actually making my skin really irritated. I didn't even notice. You may think you're using the right face wash, but you could be wrong. *Gretchen Wieners voice* I always knew my skin was sensitive but had no idea face wash could possibly be harmful to me. Especially because it's not like I felt it stinging or ripping my face off. So she told me exactly which type of face wash I needed. I got it, and it DOES feel so much gentler on my skin. My mind was blown, and I decided I needed to ask about the correct face washes for each skin type on behalf of y'all. You're welcome.
Do not waste any more time using a product that is making your skin worse. I asked a few simple questions for each skin type: What type of face wash you should be using, which face products you should be avoiding, other easy steps you can take to make your skin better, what you're doing that's making your skin worse, and which facial is best for your skin type. And to make sure I got an expert opinion, I consulted Diana Morrison, the lead esthetician of Massage Envy. She's the HBIC who told us 3 easy things we can do for healthier skin.
Skin Type: Well-Balanced Or 'Normal' Skin
What type of face wash should I use: Look for a middle of the road cleanser that doesn't contain harsh exfoliants or too many moisturizing ingredients. A person with normal skin should look for a gentle foamy cleanser. This will allow them to cleanse their skin and remove impurities without stripping the skin of its natural moisture. To take the skin to the next level, I recommend a hydrating toner. This will add additional nourishment and vitamins to keep the skin as healthy as possible.
What types of face products should I avoid: For normal skin, the key is to be gentle. Avoid using aggressive scrubs that will over exfoliate the skin and leave it irritated and dry. The goal is to maintain balance.
Is there anything easy I could be doing that could make my skin better?:  The ABC method is essential for people with normal skin. The A, is a vitamin A, like a retinol for use at night. This can help promote cellular rejuvenation while we sleep and keep skin youthful. The B is a broad-spectrum sunscreen. Everyone should be wearing an SPF 30 every day. Even if you are not spending a lot of time outside, it is important to protect your skin. Try to look for a sunscreen that has extra benefits like hydration, or a moisturizer that has SPF. C is for Vitamin C, which is essential for healthy skin. I recommend using a Vitamin C day serum. Vitamin C is essential for the production of collagen, which is the building block of our skin.

Anything I might be doing that could be making my skin worse?: The most important thing is to find balance in your skincare. Have fun with your regimen, but don't over do it. At home, face masks can be beneficial, but over exfoliating will leave the skin dry and flakey. It's also important to not pick at breakouts and spread bacteria. You should also avoid tanning. There are many disadvantages to tanning but what most people don't know is that the UVA and UVB rays activate enzymes that eat away at the collagen in the skin. Collagen is the building block of the skin and essential for maintaining a youthful, plump, healthy complexion.
What type of facial is best for me: Someone with normal skin should look for a vitamin-rich facial to rejuvenate, nourish, and refresh skin. At Massage Envy, our Healthy Skin Facials incorporate Murad's Multi-Vitamin Infusion Oil to give skin a dose of vitamins A-F.
Skin Type: Dry
What type of face wash should I use: Someone with dry skin should stick to a creamy cleanser. It is important to gently cleanse the skin without stripping away oils. Infusing hydration with a cleanser will also help keep the skin nourished. Micellar water can be used as an alternative cleanser for dry skin.
What types of face products should I avoid: It is best to avoid mattifying products that are meant to dry out the skin. Salicylic acid has a lot of benefits but is simply too harsh for someone with dry skin. Stay away from anything that will accentuate dryness. Even when using makeup, heavy powders will dull out the skin. For the best results, use products that add luminosity and give a healthy glow.

Is there anything easy I could be doing that could make my skin better?: Facial oils can be a lifesaver for people with dry skin. Using the right amount in the morning will allow the oil to absorb into the skin, giving a plumping and luminous glow. It is also important to moisturize often and drink a lot of water. Healthy skin can start from the inside out.
Anything I might be doing that could be making my skin worse?: Over-exfoliating is dry skin's worst nightmare. A lot of people with dry and flaky skin try to over exfoliate it to get rid of dead skin cells. But in reality, they should be moisturizing and hydrating internally and externally.
What type of facial is best for me: A healthy skin facial works best for people with dry skin. Enzyme facials yield amazing results. The enzymes act like pacman and gently digest the old, dead surface cells on the skin. This allows moisturizers to absorb better and help with an overall healthy glow.
Skin Type: Oily
What type of face wash should I use: Foam cleansers work best for people with oily skin to remove oil, makeup, and sunscreen. Look for foam cleansers with lactic acid and salicylic acid. They remove impurities and tend to be a bit more drying, which helps control oil production while leaving the skin feeling clean.
What types of face products should I avoid: When it comes to oily skin, it is all about finding a balance in oil production. Anything too occlusive will not let your skin breathe and can lead to clogged pores and acne.

Is there anything easy I could be doing that could make my skin better?: For oily skin, I recommend a corrective serum. Topical products with AHAs like glycolic acid or lactic acid work throughout the day to help dissolve buildup and impurities in the skin. Salicylic acid also has many benefits. It helps balance the skin while acting as an anti-bacterial to effectively kill breakouts.
Anything I might be doing that could be making my skin worse?: The worst thing for oily, acne prone skin is to pick at breakouts. Most of the time, our bodies detoxify the breakout internally and can clear it up on its own. However, if you do decide to manually extract a breakout, make sure the skin is soft. It is important to be as safe and clean as possible when extracting breakouts. A misconception about oily skin is that you do not need a moisturizer. However, people with oily skin need the balance of a squeaky-clean feel and moisture. I recommend a lightweight, water-based moisturizer that will leave the skin looking balanced and healthy.
What type of facial is best for me: Massage Envy's Microderm Infusion treatment is effective for people with oily skin who do not have active breakouts.
Skin Type: Combination Skin
What type of face wash should I use: For combination skin, it is important to treat the dry and oily parts of the skin differently. I recommend a double cleanse. First, use a light, foamy cleanser that is not too drying. Then, use a corrective cleanser with a benzoyl peroxide or salicylic acid to treat oily and congested areas. The cleansers are most effective when paired with a corrective toner.
What types of face products should I avoid: With combination skin, it is important to find a balance. I do not recommend using anything that is too drying or too moisturizing.

Is there anything easy I could be doing that could make my skin better?: I recommend using a corrective serum. Anything with glycolic acid AHA works well with combination skin. I would pair this with a light moisturizer that is water-based and nourishing.
Anything I might be doing that could be making my skin worse?: Using any product that treats one extreme or another can have negative results on the skin.
What type of facial is best for me: A chemical exfoliation helps yield the best results for combination skin. Massage Envy offers Healthy Skin Facials that are personalized for the client's skincare needs. Microderm Infusions also work to give a gentle exfoliation and clear the surface of dead skin cells.
About Diana Morrison (Lead Esthetician of Massage Envy):
Diana Morrison is the Lead Esthetician of Massage Envy. She has been a dual licensed massage therapist and esthetician for over 10 years. Diana has practiced in multiple modalities, including both spa and clinical treatments, such as highly experiential facial and body wrap treatments, advanced skin care such as microdermabrasion with a chemical peel, dermaplaning, high frequency.
We Asked An Expert, 'What 3 Easy Things Can I Do For Healthy Skin?'
Summer is finally on its way, and that means two things: 1. I will start wearing less and going out more 2. This will bring to light the war zone this winter has left upon my skin. Now, I'm running around CVS picking up every sheet mask and new face wash I can try in order to clean up this mess before Memorial Day. I've been doing a lot of research on skin care, facials, and chemical peels to figure out if they're even worth it. Who really has time for that? And a chemical peel kind of sounds like acid dissolving my face off, idk. Lucky for me, I got in touch with Diana Morrison, the lead esthetician of Massage Envy. Ever heard of it? I blew up her inbox with questions that I, and probs most people my age, have about facials and skin care in general. Now I am an ever-flowing fountain of wisdom on how to prevent your face from looking like shit, and you can be, too.
On Facials
How important are facials, really? I feel like I take good care of my skin at home, so am I really missing out on some miracle by not getting regular facials?
Facials are absolutely critical. You are going to see much better results if you make regular facials a consistent part of your skincare routine. Treatments done by licensed estheticians use professional-grade products with active ingredients at much higher concentrations than you can get at home, and we use techniques that allow those products to better penetrate your skin. Think of facials as a once-a-month deep cleaning for your skin, while your at-home skincare regimen is regular maintenance to keep skin in the best condition possible. Really, both are essential for healthy, strong, and glowing skin.
We like to tell people to think of it like going to the gym—and it's probably a lot more enjoyable. It's important to make appointments with your own wellness, and that includes the skin.
I have really sensitive skin and have had bad experiences with facials—how do I know I'm not going to walk out of there with a bright red face and end up breaking out because of it?
If you have sensitive skin and someone gives you an aggressive treatment, you could wind up having an adverse reaction. At Massage Envy, we do a thorough skin analysis before your treatment. This allows us to give you a completely customized facial, so your skin gets exactly what it needs. If you are prone to redness, you might want to consider something like a chemical peel. Most people think peels and facials are strictly for exfoliation; however, these treatments also work to strengthen the skin, which in turn helps to calm redness.
We also like to let clients know that there is some stimulation that happens during a facial. This could potentially make impurities come to the surface, but they typically just come up and off of the skin. During a facial your esthetician will also apply products to balance, correct, and treat your skin, which will help your skin better heal itself.

On Healthy Skin
What's the deal with evening out skin tone? How does our skin tone become uneven in the first place, and how do we get it back?
When we talk about discoloration, or uneven skin tone, there are a few factors at play. First, as our skin rejuvenates, it produces newer, healthier cells in the lower layer. But without regular exfoliation, dead cells will build up in certain areas on the surface, causing rough texture and discoloration.
Next, when melanin (the pigment that causes our skin to tan) builds up in the skin, it can leave us splotchy and with hyperpigmentation. Melanin is only produced by our skin when it feels like it needs to protect itself from a harsh environment. For example, constant exposure to the sun, or even overly warm conditions, such as the ones you find in hot yoga classes, can cause the skin to produce melanin.
Lastly, inflammation in the body can also discoloration. Inflammation is caused by a number of factors, including shifts in hormones.
To treat discoloration, it is essential to exfoliate away the old skin cells and protect your skin with things like SPF and quality skin care products. Peels are great, and we also recommended our microdermabrasion infusion treatment, which exfoliates and, at the same time, infuses serums we mix for you directly into the skin. Everyone's skin is different, so when people come in concerned about uneven skin tone, we make recommendations about the best treatments and at-home products for them.
If I can do three easy things every day that will keep my skin healthy, what would they be?
A cleanser that balances the skin and is not over drying is an essential. You should ask your esthetician for a product that's right for your skin type.
I also always recommend a vitamin C serum as a brightening and strengthening treatment. Vitamin C is a really potent antioxidant that will protect your skin from environmental factors that cause inflammation and the production of melanin. Vitamin C is also essential for the production of collagen, which is the building block of our skin. Collagen is what keeps our skin firm and plump; however, it degrades as we age. Stimulating collagen production topically with vitamin C will help to keep your skin strong and healthy.
Finally, an SPF of at least 30 is a must have. UV rays come from the sun and florescent lighting, and without the proper protection they can cause immense damage to skin.

What foods can I eat for better skin? Which ones should I avoid?
Experts recommend that you "eat your water," meaning you should adopt a diet that consists of water rich foods, like fruits and vegetables, which help with the metabolism of cells in the body, including skin cells, and let them to function better.
On Skin Care Regimens
I've read a lot about different types of skin care regimens. What is actually the simplest skin care regimen that truly works?
It's all about the three must-haves I mentioned above: a cleanser to balance and clean pores, vitamin C serum to strengthen, and SPF to protect are all essentials in every skin care routine.
Beyond that, I would definitely recommend adding in a vitamin A, or a retinol. There are different percentages of retinol, and your esthetician can help you to pick the strength that is best for your skin type. No matter what percentage you use, retinol is always a nighttime treatment because of the way it resurfaces your skin and helps it to shed the lining of your pores. This resurfacing and shedding helps treat acne, get rid of old skin cells the make your complexion look dull, and makes your cells act younger. Retinol essentially builds up and strengthens skin from underneath.
Also, as we sleep we lose a lot of moisture in our skin. To keep your complexion dewy and hydrated, it's great to add a nighttime moisturizer into your routine.
But the bottom line is that you are going to get the best results if you work with a professional to choose the right products for your skin and, just as important, make a monthly facial, peel or microdermabrasion part of your routine.
Have you heard of face yoga? If so, do you think it's legit?
I don't have any experience with it, so I can't make a recommendation one way or another, but there is definitely something to be said about stimulating the muscles in your body. Anything you do to increase circulation will bring fresh blood to the area and stimulate cells.

What are your thoughts on the sheet masks everyone is doing at home? Are they pointless, or are there ones that you would recommend?
We are all about sheet masks! They're a big focus of Massage Envy's first skin care line, called CyMe, which includes of sheet masks for your face, feet, and eyes. These masks are not only nourishing for the skin, but also corrective. They treat skin with a variety of nutrients that address your skin care concerns, and provide hydration while leaving a serum on your skin.
My favorite mask is the CyMe Oxygen Sheet Mask, which gives skin a glow and is effervescent; so it stimulates your skin cells while you wear it. It works to purify skin and address any congestion. I also love the CyMe bio-cellulose sheet masks, which are made from coconut and hold 100 times their weight in water, allowing them to deliver intense hydration.
Are there any products you would tell us to definitely avoid putting on our skin at all costs?
You should definitely avoid any harsh scrub that doesn't use rounded beads as an exfoliator. Granular exfoliators can actually cause small cuts and tears on the surface of your skin. Exfoliation is definitely something that we need, as long as it is gentle. Exfoliation not only helps to get rid of old cells, but also encourages the production of healthy new skin.
If there's one treatment you would strongly recommend for a woman in her 20's-30's, what would it be?
Massage Envy chemical peels are great for women in their 20's and 30's. We use PCA peels, which are self-neutralizing and customizable for your skin type and concern. They are not scary at all, and safe for even the most sensitive skin types. They work by getting rid of old skin while replenishing and rebuilding from within for stronger, healthier skin. They also help you to get better results from your at-home regimen and by making the products you use daily even more effective.

About Diana Morrison (Lead Esthetician of Massage Envy) 
Diana Morrison is the Lead Esthetician of Massage Envy. She has been a dual licensed massage therapist and esthetician for over 10 years. Diana has practiced in multiple modalities, including both spa and clinical treatments such as highly experiential facial and body wrap treatments, advanced skin care such as microdermabrasion with chemical peel, dermaplaning, high frequency.
Diana's vast experience in the industry led her to become the Lead Esthetician and skin care subject matter expert at Massage Envy Franchising in 2014. In this role she test and evaluates all potential skin care products and services, curates the skin care service offerings, and advises on the development of service protocols and technical training.
Images: Giphy (3); Unsplash (1)
7 Drugstore Face Masks That Are Just As Good As The Expensive Ones
If there's anything I love more than plopping myself on the couch while eating my weight in carbs, it's giving my face some TLC with a good face mask. Face masks are fucking awesome. I mean, you literally just slather some bright-colored shit on your face and bask in the glory that your face will look and feel flawless after just a few minutes. There's like, an overwhelming amount of choices sitting in our nearest Sephora, but the only thing stopping me from buying them all at once is that they cost more than a handle of Tito's. My savior often comes in the form of CVS or Duane Reade (any fucking drugstore works) when I need a quick chaser or like, a face mask that works just well and costs twice as less. Praise be. Here are seven tried-and-true drugstore face masks that won't make your bank account hate you.
If you didn't already know, natural charcoal is bomb for your skin. It's not the charcoal you see at BBQ's, fucking obviously. This thermal mask rids stress and excess oil from your face to reveal unclogged pores and cooler, smoother skin. Mix with water to feel twice as much heat and rinse off after just a minute.

Beauty 360 is exclusive to CVS, so unfortunately, if you don't have one by you, you're SOL (and should probably consider moving to civilization). Their face masks accommodate different needs, but if you're like rest of us on the east coast, chances are you probs need something to moisturize and firm your skin. This has tons of vitamins and proteins to hydrate, soften, brighten, and firm sagging skin.

So long as you don't rip your face off, peeling masks are v convenient for getting rid of fugly shit ASAP. Packed with Vitamin C, fruits, and mood-boosting oil (so you can feel zen af), this pretty pink liquid gel turns into a strip you can peel off to remove dirt, greasy oil, and T-zone triggers.

I honestly love overnight masks, simply because I'm too lazy to wash my face before bed. This Olay mask absorbs into your skin as you catch up on beauty sleep, so it brightens, hydrates, and evens out your skin tone by the time you wake up in the morning.

I feel like most people don't realize Burt's Bees makes other good stuff besides overpriced Chapstick. They have a pretty decent foundation line tbh, and a skincare line that actually produces results. You can use this up to twice a week for super hydrated and tighter skin before bed. You don't even have to wash it off because its absorption is *that* good.

From my personal experience, this scrub actually works and doesn't irritate my skin. It exfoliates with gentle beads to smooth out uneven skin texture and remove dry, flaky skin. Feel free to rinse off afterwards if you want to use as a scrub, or leave on for a few minutes before rinsing to use as a mask.

This shit is so good, it's even in the skincare routine for a few celebrities and models we stalk via social media. After 10 minutes of using, this clay mask infused with natural seaweed offers cleaner, relaxed, and refreshed skin. It's v creamy, so it's def perfect for those extra sensitive areas winter has ruined for your skin.

Images: Noah Buscher / Unsplash; Biore (1); CVS Pharmacy (1); Ulta (2) Target (2); Macy's (1)
5 Face Masks You Can Make At Home To Fix Your Gross Winter Skin
Is your skin tired and sad? Did winter leave its mark worse than that guy who gave you hickeys in high school? Are zits making their presence known among the debris field that is your face—which includes dry skin land mines and crater-esque dark spots? We feel you. Winter is a time not only for acquiring a boyfriend and gaining four pounds, but also for dull, dry skin that screams "I've been inside for five months straight." But like, it's summer now and you will soon be required to leave your house and show your face both in public and on Instagram. To combat all the damage winter did to your attractiveness level, we recommend making yourself (and TREATING YO'SELF) to an at-home facial. Going to an actual spa requires driving, a bra, and making your hair look normal—none of which seem to fit with this whole "pamper yourself" thing, so here's our guid to spa-level skin treatments that you can do while binge watching Netflix in your pajamas. 
1. For Brightness:
Mix together the juice from one fresh lemon and ¼ cup sweet almond oil. Pat on to your face, wait about 15 minutes, then rinse off. The Vitamin C will brighten your skin and the almond oil will sooth all the dryness winter left behind. 
2. For Dry, Pimply Skin:
Mash together 2 tbsps of all natural raw honey, one banana, and ¼ cup plain Greek yogurt. Yummy. Smear over your face and let sit for 20 minutes before washing off. This shit'll have your skin smoother, softer, and less sad.

3. For Peely Skin:
Feelin' parched? Mix together ½ an avocado, 2 tbsps raw honey, and ½ tsp coconut oil. Smooth over face and leave on for 10 minutes, then rinse off with warm water. The avocado and coconut get skin some much-needed moisture while the honey actually acts as an antiseptic and soother.
4. For When You're Tired Or Puffy:
Caffeine is ALWAYS our friend, and it turns out smearing coffee all over your face isn't so crazy after all. Mix together 2 tbsps ground coffee, 2 tbsps cocoa powder, 1 tbsp of honey, and 3 tbsps whole fat plain Greek yogurt. Spread over your face, let sit for 15 minutes, then wash off.

5. For When You Want Both A Smoothie And A Facial:
Yeah we hear you with that whole double duty thing. Mix together ¼ cups mashed strawberries, 2 tbsps freshly squeezed lemon juice, 1 tbsp yogurt, and 2 tbsps honey. Pat onto face and let sit for 10 minutes. Wipe off and rinse. Use leftovers with almond milk and boom, breakfast.
How Do Celebs Prepare For Award Shows? Their Secrets To Looking Really Pretty
If you were watching the Oscars last night and were trying to figure out how these people show up looking fucking flawless, join the club. Celebs obviously have to be abnormally skinny and good-looking by default, but like, at what cost? I mean, don't get me wrong—Emma Stone looked pretty decent in Lala Land, but professionals are paid to edit that shit. 
What in the Steve Harvey happened last night? Read our Oscars recap!
We wanted to know what kind of prep goes on before the red carpet, so we did some research into the glamorous lives (and weird diets) of Hollywood's elite. If you thought stars were actually just like us, think again. Here's what the celebs do to get ready for the red carpet:   
1. They Get Their Faces Shaved

This is not a joke, and it's not a mistake that some 6th grade girl made because she was too scared to ask her mom for a wax. Celebs literally get their faces shaved before the red carpet and the treatment is technically called Dermaflash. Apparently, by getting rid of some excess peach fuzz and exfoliating your skin, you get that extra fresh glow that "flashing" provides. J.Lo and Jennifer Garner were both spotted getting their "flashing" done at the Beverly Hills Hot Springs and their skin is unreal, so like, we're trying not to judge. 
2. They Get Their Cheekbones Accentuated

We've been getting facials before events ever since our middle school graduations, but when it comes to award shows, celebs go to specific professionals who know how to literally manipulate your face to look better on camera. There are specific pros in LA that will only take nominees' appointments on the day of the Oscars. For example, celeb fave Joanna Vargas is known for her Oxygen Purifying Facial, which uses medical-grade oxygen to erase dull skin and create finer lines to get your cheekbones to look like they're popping out of your face. Goals, right?
3. They Get Blood Injected Into Their Faces

Botox appointments are just as regular as teeth cleanings in the celeb world, but when it comes to the Oscars, the regular injection doesn't make the cut. Celebs like Kim Kardashian swear by the "Vampire Facial Lift," which literally injects blood back into your face by using platelet rich plasma. Apparently it helps make your eyes look wider and your skin look super rejuvenated, and results are immediate. BRB, throwing up.
4. They Wrap Ice Cubes Onto Their Faces

A few days before the show, celebs are having this funky ice concoction wrapped onto their faces. Dr. Nigma Talib, an LA-based naturopathic doctor, works with stars before the Oscars through "icing" their faces. Icing is a process meant to de-puff your face, make your pores more refined, and take away any redness in your skin. She mixes together cucumber water, aloe vera juice, turmeric root, and water into a blender, and then freezes the liquid in an ice tray. Once they're frozen, she wraps the ice cubes in a washcloth onto their skin until it's all melted. Sounds pretty unpleasant and it's probably freezing AF. Aren't they cold enough from dieting all year-round?
5. They Put Jellyfish On Their Faces

This is another treatment that is super trendy right now in Hollywood, and it sounds like a high school bio experiment we decided to ditch. The jellyfish mask is made from jellyfish collagen, which is supposed to hydrate and firm your face to give you a youthful glow on camera. I don't even wanna know how much this absurd treatment costs, but you couldn't pay me to stick a jellyfish on my face. I know it makes you look good, but there are Instagram filters that do that too. We will be doing a follow-up analysis on if anybody ever has to have their face peed on if this treatment goes wrong.
6. They Cut Out Sugar, Gluten, Dairy, & Booze

Try telling a waiter that you're sugar-free, dairy-free, gluten-free, and you don't need a cocktail menu either. Celebs like Kate Bosworth, Penelope Cruz, and Sienna Miller follow this no-fun diet for weeks leading up to the Oscars, and it sounds pretty brutal. The worst part is, they probably can't even complain about it because all their famous friends are on the same fucking diet. I just hope they at least get shitfaced at the afterparty.