The Top Beauty Looks You Need to Try for Spring 2020
Presented by Ulta Beauty
Spring means relief from ice, cold, snow, etc. Unless you live in LA, where weather is just a myth, and then spring just means new trends are upon us! No matter where you live or what your current level of skill is at applying makeup, you can try (and pull off) these spring beauty trends. And even better is that on March 15 (technically still winter for you people on the East Coast), Ulta Beauty is starting their 21 Days of Beauty event, just in time for you to put all these trends to use. The event features daily beauty steals, offering 50% off top makeup and skincare products for one day only. That means you can't do your indecisive "add to cart and let it sit there collecting dust of a week" thing. If you want to take advantage of the amazing deals Ulta Beauty is offering, you have to act fast. If you want to be the most on top of the spring beauty trends this season, here's what looks to try, and which products will help you achieve the looks.
Glassy But Classy

Since everything we loved in middle school is back in, glossy lips are back, but this time we're elevating the look and doing it in a glassy, smooth way (aka no hair stuck in your lip gloss). To try this look out yourself (and make your 7th grade self super jealous), grab a Kylie Cosmetics High Gloss (an Ulta Beauty exclusive) that's on sale on 3/28, or the Buxom Full On Plumping Lip Cream on 4/2. The key is hydration, not lip superglue, this time around. You can just swipe it on and go!


Buxom Full-On Plumping Lip Cream
Speaking of hydrating, this also applies to your skin. We want to look fresh-faced and glassy instead of the super matte looks we've done for the last 10 years. I'm extremely oily, so THANK GOD, my time has come! But even with my oily skin, serums somehow keep my natural oil under control and give me a glow, as opposed to my natural look which is "greasy pizza". For life-changing serums, the Mario Badescu Vitamin C Serum is on sale on 3/15 and  the Peach & Lily Glass Skin Serum is on sale exclusively at Ulta Beauty 4/4. Serums are so easy—you just put them on after washing your face but under moisturizers or sunscreens. They make such a difference in your skin's texture, trust me. 


Make People Think You Got Microblading & Eyelash Extensions

Lashes are always in, but this season,  it's more important than ever to have them big and bold. If you're into falsies, select lashes go on sale on 3/19. Otherwise, a couple swipes of Tarte Maneater Mascara on 4/4 (also exclusive to Ulta Beauty), or Benefit Badgal Bang Mascara on 3/20 will finish off your look. 

Benefit Badgal Bang Mascara

But since your eyes are the window to your soul or whatever (wouldn't know, I've been told I don't have a soul), we can't stop at lashes, and have to give brows some love too. Is there ANYTHING more important than brows right now? The answer is no. And since the razor-thin brows have been out since we all graduated high school, we can grow out our brows but still keep them neat and well-groomed. If you have sparse brows from the days of overplucking, pick up the Anastasia Beverly Hills Brow Wiz pencil on 3/15. If you need to keep unruly brows tamed down, try the Benefit Gimme Brow eyebrow gel on 4/4.

Anastasia Beverly Hills Brow Wiz pencil

Benefit Gimme Brow eyebrow gel

Bold, Bright Eyes

The best part of spring is how everyone puts away their dark wardrobe in favor of fun, bright colors. Well, now we're doing that with our makeup colors too. Instead of going dark with your going-out looks, neon is now the way to play. You can do bright eyeshadows (select Lime Crime palettes on sale on 3/24), or lips (select Kylie Cosmetics lipsticks and glosses on 3/28), but unless you're a very skilled colorist or makeup artist, you probably should not do both at the same time. Think super hot pink lipstick or a bright blue eyeshadow (but not both, lest you look like a clown). Neon is a super fun and modern way to change your look and really easy to pull off well through summer.
Finish off your fun neon eyeshadow with a bold liner that's a little easier to apply than the traditional cat-eye. Apply it along your top eyelashes and flick it out towards the ends to imply longer lashes. You still get the drama, but it doesn't take quite the same level of hand-eye coordination. My holy grail favorite eyeliner of all time is Stila Stay All Day Eyeliner, which you can buy on sale on 3/26, or IT Cosmetics Superhero Eyeliner on 3/27.


IT Cosmetics Superhero Eyeliner
You guys are SO WELCOME for all the savings you're about to get from Ulta Beauty. Get your credit card ready, because you do not want to miss the 21 Days of Beauty event before it ends on April 4th. Now is the time to spring clean all your old, out-of-style makeup and start fresh with this amazing sale. 
Images: Ulta Beauty
I Tried Microblading & It Changed My Life: Everything You Need To Know
Anyone who knows me knows I'll go to great lengths to look good. I know we've all said that before, but I actually mean it—I pay a random woman to squeeze every pore on my face once a month just to have glowing skin, I drive over 200 miles to get my hair highlighted because no one compares to my stylist back home, I've tried every disgusting juice cleanse there is, I've even put sheep's placenta on my hair. The list goes on. Unfortunately for me, all the work I put into looking good also takes away valuable time I could be using to do more productive tasks, like starting new shows on Netflix. So when I found out about microblading, a beauty treatment that promised to make me look good and save time getting ready (my version of heaven), I knew I had to learn more.
At first, I thought microblading was just tattooed-on eyebrows for people like me who over-plucked them when they were 16 and it was cool to have no eyebrows, and then they never grew back. But through some research, I learned that microblading is actually way more common than I thought. When done right and by the right person, it's a treatment that could significantly improve my LIFE by giving me perfectly sculpted brows 24/7. (Sounds dramatic, but I really don't think it is.) I went from having a couple measly little hairs as eyebrows to actual eyebrows with shape, so I'm officially ready to take over the world now. Read on for details on my glorious brow (and life) transformation, and of course, the photos. Praise be. 
The Process
Kendra Bray, owner of Better Brows & Beauty, is basically a brow artist and therapist all in one. When I first walked into her salon, I couldn't believe I was about to get my first tattoo ever, let alone two in the center of my face. I was on edge, to say the least. But, like I am about mostly everything else in my life, I was being way too dramatic about it. In my defense, yes I was nervous about the final results of the treatment, but mostly about the pain. 
We started with an initial consultation where Kendra sat me down and talked to me about what I wanted to achieve with my brows. Like every other basic bitch that has any beauty treatment, I heavily emphasized that I wanted a natural look. I already have botox and lip fillers, and I didn't need people noticing another drastic change on my face. Little did I know, Kendra is an actual saint who works with you through EVERY step of the six-week-long process. Yes, you heard that correctly—good things take time, and that means two appointments with time for healing in between. 
In our first appointment, she began the micropigmentation procedure. Micropigmentation, a fancy word that real artists like Kendra use, is the process of depositing pigment into the skin's dermal layer. Microblading is micropigmentation, just in tiny hair-like strokes with the permanent makeup. She started by numbing me with cream, and then tested out the needle on my eyebrow to see if I could feel it. Let me tell you people: I'm a huge wimp when it comes to pain, and this did not hurt AT ALL. 
Since I was still a nervous wreck, she'd stop every couple of minutes to show me the results to make sure I still liked the direction she was going in. Turns out I know nothing about brow shapes, and truly did not need to micromanage the process, but having her work so closely with me on them helped ease my angst throughout the procedure. 
By the end of the first treatment, I was excited to get out into the world to debut my new brows. Since they were fresh off being recently tattooed for the first time, they are a bit darker than they were going to be at the end of it. 
My brows, before and after the first appointment: 

The Aftercare
The ONLY downside to this whole shabang is that you're told not to get your eyebrows wet for a week after the first treatment, meaning you have to awkwardly keep your head out of the shower faucet. If you get moisture on them, it's not the end of the world— it just might affect the outcome of the shade. However, you really want to avoid touching them at all (except for applying the healing gel) during that first week post-treatment. Speaking of, Kendra gave me an aftercare gel to apply twice daily throughout the week to help keep my brows clean and prevent dryness. She warned me that they might become a bit flaky with dead skin (since they're essentially healing tattoos). Here I am thinking "I'll just do what I always do when something pops up on my face: pick at it until it's gone!" This is a huge f*cking no-no. Kendra assured me that this was one of the most crucial parts of the healing—do NOT pick off the flaky parts or you could risk damaging the pigment. Luckily for me, Kendra's talents and experiences were unmatched, and I didn't have very much flakiness anyway. I literally went to the MTV VMAs four days after my treatment (and just in time to raise my new brows on the red carpet at the love of my life, Big Sean— we made eye contact, and I'd like to think it was because he loved my eyebrows). 
The Final Results
So now that I'm a micropigmentation expert (ha!), I can tell you this: your brows morph a lot throughout the weeks following the first appointment. For the first week or so, they're dark AF, and by the time you're ready for the second and final appointment, they're almost too light. At that point, I didn't care what color they were, I was just ecstatic to finally have actual eyebrows with an arch and shape. The second appointment is a touch-up session, where your stylist will fill in any holes, go bigger, or make any adjustments on the shade. By the end of it, you have new brows that last twelve to eighteen months.
See below for my transformation from beginning to end. 

As you can see, Kendra nailed it with my "natural-looking" request. One of the best parts about having these babies is that I can wear no makeup and still look put-together. Or, if I want to put on a full face (a rarity for me), I can simply color them in just a tad with a brow pencil, following my new amazing shape. 
To say this has altered my life for the better would be an understatement. It's sped up my morning routine and increased my confidence a ton. Not to mention the compliments it's earned me (one person literally said it was the "best and most natural microblading they've ever seen", which I'm getting written in calligraphy to frame on my fridge). 
I'm getting married in October 2020, and although I hate wedding planning, I feel ready to get married with my beautiful brows. Brides (and anyone trying to improve their lives), run, don't walk to get microblading done.
Images: Better Brows & Beauty
WTF Is Brow Lamination? The New Eyebrow Treatment Is Way Chiller Than Microblading
Trends come and go, but overwhelmingly the credo for brows lately has been: the bigger, the better. And thank god, because thinking about my pencil-thin sperm eyebrows from 2009 still gives me nightmares. "People are looking for the full, feathery, Cara Delevigne look," notes makeup artist and brow expert Niki Metz of Nine Zero One Salon in Los Angeles. You might think that since the trend is towards fuller brows, that means by default everyone is just embracing what they naturally have—and if you think that, you clearly don't live in the age of Instagram. From brow gels and pencils to microblading, there are a number of ways people are giving the illusion of feathery brows. If you haven't been quite as genetically blessed as Ms. Delevingne but getting a glorified face tattoo scares you, there's a new treatment on the market called brow lamination that can help you attain your brow goals.
So What Is Brow Lamination?
In short: "It's the same general process as lash lift or perm, but for your brows," says Metz. Brow lamination is a chemical treatment that straightens your brow hairs and makes them malleable to shaping so they can stand up and pay attention like they never have before. Think semi-permanent brushed-up, yet shapely Emilia Clarke brows all in about 45 minutes. Not only will it take time off of your morning prep time, but "it wakes up your eyes and perks you up," says Metz. Which is especially intriguing for those of us who haven't had a full eight hours of sleep since middle school.
How Does it Work?
According to Metz, first she gently coaches brows into their ideal shape, then she applies a lifting cream: "It breaks the bonds in the hair so they're softer and moveable." After a few minutes, she wipes it off and brushes the brows up before she applies the setting product. This solution straightens the hairs and fixes them in place. She removes it after another few minutes, adjusting time for the coarseness of the brows. Following the treatment, she applies castor oil onto brows to rehydrate them, because exactly like when you chemically straighten your hair, it can cause dryness. After the brows are orderly, Metz cleans up the shape with thoughtful tweezing. Although you shouldn't experience any redness or irritation from brow lamination, doubling up with waxing afterwards is not recommended. To maintain the results, don't wet your brows or sweat for 24 hours afterwards. As Elle Woods says, the rules of perm maintenance are simple and finite. (Even if those hairs are on your face.)
Who Is It For?
Brow lamination can work for pretty much any brow type and shape. It looks a little different based on what you're working with (obviously), but much like VSCO, it makes everyone look amazing. For thick, unruly brows, "it's a godsend," says Metz. It's perfect for taming and getting a polished and lifted look if you think your natural brows resemble Eyebrow Cat. But, if you have thinner brows, the results can be even more dramatic. It makes them look much bigger—think of what happens when your straighten wavy hair to its maximum length. Metz adds, "even if you still have some sparse spots, it makes them easier to fill in once they have shape." 
Additionally, if you're thinking about microblading but are not ready to commit, it's a good intermediate step. Lamination doesn't add the pigment like microblading, but it can give you an idea of what it might look like for a lower cost. The pricing for brow lamination ranges depending on your city and your expert, but expect it to run you somewhere between $60-100.
View this post on Instagram
How Long Does It Last?
It depends, but generally around five to eight weeks. It will vary based on your natural brow growth, but the best part is there is no wonky grow-out process. "One day you just notice your brows aren't as good anymore," says Metz. But for the glorious month and a half or so, just expect to wake up every morning with essentially perfect arches that will elevate your usual no-makeup-and-dry-shampoo-topknot look. There's basically no maintenance: Use a spoolie and brush up your brows every morning and be sure to keep them hydrated using castor oil or a brow serum containing nourishing peptides. When it's time to re-up, wait a week or two between growing out your lamination and your next treatment to give your skin and brows a little bit of a break to prevent any skin irritation or hair thinning.
Images: nikimetzbeauty/Instagram (3)
How To Train Your Eyebrows So They Don't Suck
Eyebrow trends are fickle at best. At one time, your arches were supposed to be plucked and pencil thin, and now you can't scroll through your discover page without seeing a close-up of a blocky, over-filled brows that Groucho Marx would envy. But when it comes to getting your best eyebrows, it isn't all about beating them into submission. Try taking a gentler approach toward shaping that will be kinder to yourself and your brows in the long run… and also make them look better. Read below for tips on how to train your eyebrows so they don't suck.
Find Out What You're Working With 
Keeping up with my eyebrows is an extreme sport I swear

— cupid (@taqawi_05) May 25, 2019
Counterintuitive? Yes. But first get completely hands-off, says New York brow expert Joey Healy. To do that, you'll want to let your brows go untouched for about four to six weeks. I know it sounds scary, but that's the amount of time it takes for a full growth cycle. "Even if you're plucking with the best intentions, you might be reiterating the same shape that you want to change," Healy explains. (Aka if you don't like how your brows are looking, it's probably your fault.) Holding off on plucking is also the only way to see what fullness you can get back if you have patchiness. 
You can also try adding a growth serum to your routine, using it twice daily for those six weeks as a kick start. (Afterward, you can switch to once daily.) Los Angeles Brow expert Kristie Streicher notes that the first grow-out period is the hardest for those who have a habit of tweezing just a couple hairs a day (you know who you are), but it's critical. "Once you start removing all the unwanted hair at once, it starts training the hair to grow where you want it," she says.  Translation: Your brows will get easier to maintain and will naturally hold the shape you want longer. Yeah, it's annoying to not have instant gratification, but you've got to keep your eyes on the prize.
Set Brow Goals
View this post on Instagram
Despite trends that come and go, there is a perfect shape where your brows should begin, arch, and end, and it's based on your own face shape. Says Streicher, "This brow creates a frame above the eye that accentuates the cheekbones and opens the entire face," Unfortunately, these may or may not be the brows you were born with. To find your ideal shape, all you need is straight edge like a pencil. Find where your brows should start by holding the pencil vertically against the bridge of your nose (not the nostril!) up to your brow bone. That's where your brows should begin. Maybe mark it with eyeliner or something if you're new to this. Tweezing those wispy front hairs away will make your brows look too far apart, but removing any hairs far past or underneath will help open up the eyes for a peppier look. 
To find the point of arch, use the same straight edge diagonally from the bridge of your nose, across your pupil to your brow. It will land about two thirds the length of your brow. A common mistake is making the arch too close to the bridge, which you should avoid at all costs, because as Healy puts it, "Centered arches always make you seem surprised, sometimes even worried." Yikes. And worse, the rounded shape can exacerbate under-eye bags—so imagine having hungover, puffy face at all times. Finally, to find the correct end point, hold the straight edge against the bridge to the outer corner of the eye. Any hairs that grow past this can create the impression of drooping—get rid of them.
Then, Tweeze Away
For the artistic precision your sweet face deserves, stick to tweezing for hair removal. If you're scared you're going to mess it up alone in your bathroom, try a specialist who will hold your hand is going to take the time to go hair by hair. I'm sorry, but this means you're going to have to break up with your waxer for a bit. While it may seem more efficient to wax or thread, over time those harsher methods can break down the elasticity of your skin. They can also cause new issues with your eyebrows by thinning the hairs you need or creating an odd geometry for the brows that's hard to come back from. Instead, go slow with the tweezers. Perch next to a window for natural light and—this is the crazy part—ditch the magnifying mirror. "They make you lose perspective," says Healy. "You look too closely and brows end up overly plucked." Taking a step back helps you see the shape of your brows from a normal angle. If you do mess up—just take a pause. Don't try to balance them out, because you'll definitely end up f*cking your whole situation up even more. You might need to take a small L and put a pin in the plucking for a little while. Just keep using your serum and a little makeup to tide you over. Repeat after me: Do. Not. Pluck. More!!!
Keep It Up  
Consider your brows the same why you think about your highlights or clear skin—it's not a one-and-done deal, and maintenance is required. After shaping, stay on a schedule of waiting to tweeze every four to six weeks based on how fast your brows grow. You'll notice over time that the stragglers will start to fall in line and stop growing where you keep getting rid of them, helping you keep in mind your preferred shape with less effort (win!). Restraint is your friend when it comes to maintenance. Healy suggests if you're worried about overdoing it at home, set a timer for five minutes and stop tweezing when the buzzer sounds—that way you can't go too far into tadpole territory. If sparseness persists, the quickest fix is a little brow powder. Putting color on the skin between the hairs gives the illusion of fuller brows without looking unnatural. For thicker brows that still need definition and lift, grab a tinted gel to get the fluffy look that's currently trending. The goof-proof way to apply product is to go from the tail towards the front of the brow—overly drawn and heavy in the tail makes you look out-of-date. If you're uncertain about your color, cheat towards using a shade that's a touch lighter and ashier than you think. Once you get a routine down, it shouldn't take more than a minute to get awesome brows. After that, you can worry about everything else.
Build Your Brow Kit:
Images: Felipe Bustillo / Unsplash; kristiestreicher, joeyhealybrows / Instagram; @taqawi_05/Twitter
Everything You Should Know About Microblading & The Aftercare
I've written before about the wonders of microblading: the magic treatment behind so many celebs' perfect, make up-less brows. While microblading is slowly becoming more common, the treatment is expensive enough—and permanent enough—that I assumed my microblading days were years away, if they existed at all. Perfectly sculpted brows first thing in the morning were a luxury for the rich and famous—I, who struggles to go a single day without spilling food on my shirt, was not worthy. Cut to: in an exchange I thought maybe I had dreamed, EverTrue Microblading Salon offered me a treatment with their head stylist. I (obviously) couldn't accept fast enough, and two weeks later, I'm confident it's the best beauty treatment I've ever gotten. Read on for details on the procedure, aftercare, and some dramatic before and after shots.
WARNING: Side effects of this procedure may include taking a disgusting amount of selfies, a small obsession with what other semi-permanent treatments could also improve your face, and a general spike in vanity. WORTH IT.
The Microblading Procedure
I got my brows done at EverTrue's Flatiron salon, with their Master Therapist Michelle Wu. (Pictures of her work, and other brow specialists, are available on the salon's Instagram.) Wherever you go, make sure that you look at samples of your stylist's work beforehand, and even speak to past clients if possible. With semi-permanent makeup, there's no such thing as being too careful. While I'd been daydreaming about this procedure for years, I found myself getting nervous the night before. What if I hated it? What if it hurt? Was I crazy for going through with this?

Luckily, both the salon (pictured above) and Michelle herself were incredibly soothing—and it didn't hurt that everyone there, down to the receptionist, had flawless brows of their own. Before diving in to the procedure, Michelle did some tweezing, and we discussed brow shape and color. My brows, as you'll see in a moment, have always been lighter and patchier than I've liked, which meant about 20 minutes spent with my Anastasia brow pencil every morning. They're also lacking when it comes to having a defined shape, or noticeable arch, something that's harder to fake with my particular makeup skills.
After listening to my concerns, Michelle drew in my brows with pencil, showing me exactly where every stroke would go, and what the end product would look like. The first time through, she gave me a very natural look, following the existing shape of my brows and just filling in. On a second draft, I asked her if she could give me more of an arch, even if that meant tweezing my brows further to fake it (it did). She drew it in, I fell in love, and she went off to mix up a pigment that would match my natural hair. Twenty minutes of numbing cream later—and 30-45 minutes of Michelle individually drawing in each "hair" with a tiny, pigment-carrying blade—I was all done. In less than 90 minutes, and with no pain other than a slight soreness toward the end, my brows were complete.
My brows, before and after:


Microblading Aftercare
Honestly, most of my night-before fears about microblading weren't about the process itself; they were about the aftercare. Mostly, I blame this InStyle article, which led me to that my brows needed to be on full lockdown for a week following. No moisture (including sweat), no showering unless you wanted to tempt fate, and don't you dare roll over in your sleep—unless you want to ruin your brows like this author's unfortunate, side-sleeping co-worker did. Obviously, this writer had no malicious intent, but as someone who believes basically everything she reads on the internet, I was pretty f*cking stressed.
After carefully rattling off my concerns to Michelle, she gave me a few pieces of good news. Given improvements in the pigment they use, microbladed brows now only need to stay dry for 48 hours after the procedure—not a full week. And short of sleeping fully on my face, she was very skeptical that I would manage to mess up her work overnight. Phew! That being said, I had still just gotten eyebrows tattooed onto my face, and she was clear that certain aspects of aftercare were non-negotiable. For one week: apply a thin layer of healing balm (provided) twice daily, don't get any product on your brows, and don't apply direct pressure. This means when people see your brows and immediately try to touch them, you back the f*ck away. (Maybe no one in your life will do this. But all of my weirdo friends definitely did).
So yeah, my showering regimen definitely took a hit the following week (I could get them wet after 48 hours, but I was scared of stray body wash or shampoo getting in there). And I may or may not have yelled at my boyfriend every time he tried to kiss me, but every rose has its thorns and all that. It was a slightly annoying week with 3-5 heart attacks that I'd fatally messed up—but I never had, and my brows remained intact.
The Final Results
Finally, I didn't realize how much your brows change in the weeks following the microblading procedure. For the first few days, they were much darker—now, two weeks later, they're almost too light. This is all a normal part of the healing process, as your skin scabs, heals, and grows back, and as the pigment adjusts to your skin. Brows will reach their "final" color 4-6 weeks after the initial process, and just in time for a mandatory touch-up session, where your stylist can fill in any holes, go bigger if desired, and make adjustments to the shade.
I have to say, though, both at their darkest and their lightest in this healing process, my brows look the best they've ever looked. Even my sister, who is skeptical of all beauty treatments that take more than water to remove, was thoroughly impressed. And of all the slight modifications I've made to my appearance over the years—eyelash extensions, laser facials, coloring my hair—it's made the biggest and best difference. Having thicker, filled-in brows gives me the exact boost I sought out with my minimal makeup routine: I look more put-together, and frankly, more natural than I did before.
Me, one week in and feeling myself:

Something about having these permanent (technically, one year to 18 months) brows makes me want to wear less makeup on the rest of my face, too (obviously, the above selfie notwithstanding). While I know these brows aren't actually natural, I feel like they look like they could be—and appreciating a natural look goes a long way toward putting down the eyeliner and taking on the world with nothing more than my fancy new brows. It's boosted my confidence, cut down my morning routine, and flooded my DMs with questions about the procedure. If you're able to make a beauty investment right now, and you're wondering what to go with, run, don't walk, to EverTrue, or your nearest (reputable!) microblading salon.
Images: Alexandru Zdrobău / Unsplash; EverTrue Microblading Salon (2); @evertruesalon, @louisabhaus / Instagram
I Tried Halo Brows, The Latest Eyebrow Trend, & Here's How Much I Was Judged
Because I consider myself a very ~edgy~ and ~trendy~ grown-up, I decided to try out this new and cutting-edge eyebrow trend called Halo Brows. I'm not a regular adult. I'm a cool adult. Halo Brows were invented by gorgeous 16-year-old makeup artist Hannah Lyne (@hannahdoesmakeupp). Why do literal children do their makeup better than me? That is the real question here.
The important thing to note with the Halo Brows is that you're not just taking powder and drawing half an oval connecting them. It's supposed to somehow look like hair, requiring taking a pencil and drawing in short feathery strokes to mimic hair all the way around. I tried to direct the ends of my eyebrows upward as to put the focus on the halo. I don't like putting tons of makeup on my face, and I feel like this FOR SURE will make me break out. I don't even like wearing foundation unless it's an emergency that concealer won't fix. I kept the rest of my makeup clean because the focus is obviously on what's going on above my eyes.

I just noticed I also kinda fucked it up, and it looks more like a rectangle. Unfortunately, user error is not the worst part here.
While it may look like a fucking unibrow on my forehead, you're wrong.
It's so much worse than that.
At least a unibrow seems like it may be an accident, like maybe you don't know this is gross and you should groom yourself, or you don't know how. This is very intentional and hideous, but who am I to judge?
I wore the look out in public just to gauge some reactions. I know, they should award me a medal for my bravery.
Now, first of all, I live in Hollywood, and even with this fucking eyebrow (literal, ONE giant eyebrow), I barely turned heads because there are so many weirder looking people than me walking around. Also, I currently have green hair, so I feel like people expect very little from me visually. Also, it was raining, and it's always fun to ask yourself, "What if my huge eyebrow melts down my face?"
People on the street definitely stared, and my homeless friend Peter pretended not to know me (fucking rude), but no one said anything at first. I went to my favorite coffee shop, and some bro in line said to me, "Hey, you have something on your forehead."
Like. Thank you sir. What would we do without men?
I pretended not to know what he was talking about. Of course, he continued to try to elaborately mansplain to me what was on my face. I really, really hope he thinks my eyebrows just grew in this way.
Another girl stopped me to tell me how much she loved it, but it was obviously in a way like she feels sorry for me and wanted to make me think it was fine. Whatever, Regina George.

Since I don't have a real office job, I decided to take this shit further to social media to really gauge what people think. Here are some highlights:
"No."
"Hell no."
"Awful."
"Sorry, love you and all, but no it does absolutely nothing for you!"
"Why not do unibrows? They are way more attractive."
"Not far enough! Keep going so they connect under the nose for the full-on Mr. Terrific look!"
"Hate but for some reason u pull off well." (My friends are so supportive.)
"Seriously???? The hipsters have gone too far."
"I think the millennials are just trying to fuck with the old folks now lol."
All in all, I think if you try to be really high fashion and edgy and you really want negative attention, go ahead and try the Halo Brows. I also suggest trying to dress slutty to distract from your face. For the rest of us, just do your eyebrows properly, and let's not add excess hair to our faces. Hannah, sweetie, you are so good at makeup, please don't bring shit like this into the world. Kthanks.
Images: Author; Giphy
What Your Eyebrows Should Look Like Based On Your Face Shape
Your eyebrows can completely change your face if they aren't done correctly. This is why we spend so much on waxing, threading, and fuck-all else to try to look like sultry beauties and undo the damage of 2002-era sperm brows that will never grow back. Especially if you have chronic RBF (same), get your eyebrows looking good so you don't look so angry and get rid of that fucking unibrow. Styling your brows is actually based on a formula that anyone could follow. So save your money and do this shit yourself to shape your brows from now on.
To shape your brows, follow these guidelines. Just hold up your eyebrow pencil (or whatever) to see the straight lines. Then, you're gonna take a bunch of measurements. The first measurement is how far your eyebrows should go in. We used to be so afraid of unibrows (tbh, fair) that we severely overplucked, and our sad eyebrows now start waaay too far apart from each other. For the chic brows we see everywhere now, your eyebrows should start lining up from the outside of your nostril.

If you have a giant schnoz that Daddy wouldn't pay to fix, please adjust accordingly.
Pluck everything in between these lines. If your eyebrows don't meet these lines, this is where you need to fill them in. It may seem unnatural at first, but let this part grow out to make your brows look thicker and fierce.
The next measurement is where your brows should arch. If you're looking straight ahead, it is a line from your outer nostril to the outside of your iris to your brow. This is should be the highest point of your arch. You can make it subtle or dramatic, but this is where it needs to go. After this line, your brow should start sloping down, lest you look evil or perpetually surprised.

The last measurement is where your eyebrows should end. I had disgusting Gwen-Stefani-in-the-90's brows in high school, so I have to color mine in to get the end bit of it. Ugh.

This is from the outer nostril to the end corner of your eye and up to your brow. Wherever that meets, that is where your brow should end. Unless you're Chewbacca, you probably don't need to pluck beyond this point, but if you need to fill it in, we have some options. Now that you know where your eyebrows are supposed to go, if they don't quite make the cut, you can use either a brow pencil or brow powder. And because I assume you're utterly helpless if you're reading this article, I've taken the time to select some of the best brow products for you. I know, I'm such a good friend.

Anastasia Beverly Hills Brow Wiz
The Anastasia Beverly Hills Brow Wiz is the best pencil I've ever tried. It's waterproof, highly pigmented, and doesn't smudge off to make you look like a dirty homeless person halfway through the day. When filling in your brows, use short, quick strokes to mimic hair and then use the little brush on the end to blend out harsh lines. You especially need to blend the inner side of your eyebrows (where they start) to make them look natural.
If you want a more subtle brow, get yourself an eyebrow powder. Do NOT use eyeshadow. Eyeshadow is supposed to blend, meaning the second your nasty forehead oil begins, your eyebrows will straight-up melt.

Anastasia Beverly Hills Brow Powder Duo
This brow powder is also waterproof, smudgeproof, and creates a more natural brow if you don't need a lot of coverage. Just make sure to use a brow brush to smudge out at least the start of the brows. Use a clean mascara wand or something like this:

Sephora Collection Classic Double Ended – Filler & Spoolie #208
Lastly, if you want your brows to be dark, thick, and straight-up bulletproof, use a gel pomade like this:

Anastasia Beverly Hills DIPBROW™ Pomade
You will die with perfect eyebrows, as this shit never comes off.
Now you have no excuse to walk around with sad little spermy brows. Get out there and get your shit together.
Images: Author (3), Sephora (4)
Betches may receive a portion of revenue if you click a link in this article and buy a product or service. The links are independently placed and do not influence editorial content.
6 Products For Perfect Eyebrows
It was 2016, the year we fucking finally started giving a shit about our eyebrows. For this, we should really be thanking eyebrow trendsetter Cara Delevingne for being the real MVP and making everyone become conscious of the caterpillars we have chilling on our faces. Whatever color hair she's rocking, whether it's blonde, platinum, or like, totally nonexistent, her brows are always on point. I don't think we could ever go back to the dark times when our brow products were limited to finding a decent pencil and maybe a decent brush. Now, our options are endless, giving us no excuse to have ratchet, fucked up, scraggly eyebrows. Regardless if you're a bold James Charles, dramatic Danielle Staub, or on-point Megan Fox, there's something out there for the inner eyebrow OCD we all have. Here are six of the best brow products in the game that will make your next Insta selfie look like, 10 times better.

The waterproof cream-gel is an all-in-one formula that shapes, fills, and defines brows. Its smudge-proof color lasts 24 hours, giving you a long-lasting natural enhancement or super bold dramatic look. Whether you're a blonde or dark brunette, there's def a shade that's perf for you and the killer arch you dream of.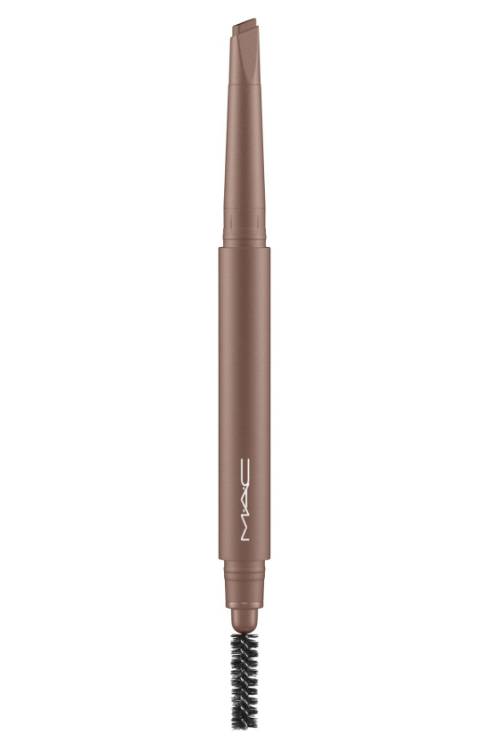 The timeless essential for brows will only get better from here on out. This retractable pencil comes in a variety of shades, even for all you redheads out there, which is saying a lot already. On one side is a precise tip to define your hairs, and the opposite end features a grooming brush to help shape and fill in with matte color.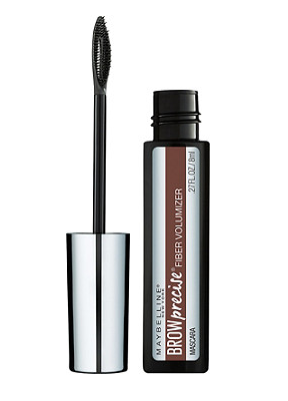 If your hairs are looking a little on the Gwen Stefani circa 2000 side, you'll want a volumizer to thicken them up. The gel formula has literal fibers infused to add the appearance of real-looking hairs with natural-looking shades. Maybe it's real, maybe it's just Maybelline at its best.

The thing about brow gels is finding one that isn't a fucking hassle. Your brows end up either looking creepily slicked back, or feel hard as rocks. For an option that actually does what it's intended to do, homegirl Charlotte Tilbury's sculpting gel defines your brows for the arch of your liking, without making your hairs feel (or look) glued down. The clear gel is also full of vitamins and nourishing oils to keep your hairs strong and healthy. #BrowGameStrong

The Boy Brow is a product loved by many, but really praised by true blondes who struggle to find a blonde brow product that's like, actually blonde. The multipurpose wand comes in four colors for a natural-looking appearance, or in a clear coat that provides the same benefits. It helps thicken, fill, fluff, shape, groom—whatever you need—all in one shot for an au naturale look that doesn't scream "they're for my beauty channel."

If there was a queen of best brow shit, it'd be Anastasia, hands down. Known for creating only the best of the best, Anastasia has a mechanical pencil that's easy to use, and gives flawless natural-looking eyebrows. It's great for filling in over-tweezed spots and adding a final touch for crisp, clean brows. The smudge-proof formula lasts through whatever ratchet shit you're up to so they can look on-point 24/7.
Image: Alexandru Zdrobău / Unsplash
---
Betches may receive a portion of revenue if you click a link in this article and buy a product or service. The links are independently placed and do not influence editorial content.