Does Dry Brushing Do Anything? Here's The Deal With This Wellness Trend
Self-care has never seemed as important as it has in the last few months, and with everyone having so much more time at home, there's no excuse not to show your skin some love. Although wellness trends seem to be a dime a dozen, some of them are actually a worthy addition to your weekly routine, even if they don't perform all of the miraculous functions they're touted for. 
Dry brushing has been around for centuries as an ancient way to detox the body, increase circulation and aid in digestion. In recent years, it's ridden the wellness wave into our homes as an easy way to reap major benefits and rid the body of toxins from the comfort of your own bathroom. But what is it, and does it actually work? We spoke to board-certified dermatologist Dr. Adam Mamelak and pharmacist and natural health and wellness expert Dr. Lindsey Elmore to comb through the details (see what we did there!)
What Is Dry Brushing?
Dry brushing is a centuries-old practice that is well known in Ayurvedic healing. It employs a brush with stiff yet soft bristles and a wooden handle to softly and methodically brush away dead skin cells over large portions of the body. Although primarily an exfoliation practice, dry brushing has been plugged for potential detoxifying properties. It's also been heralded as a way to miraculously brush away cellulite (if only it were that easy!). Unfortunately, there is no hard evidence to support the idea that dry brushing is the dream technique your tush has been looking for, but that doesn't mean it's devoid of all benefits. 
What Are the Health Benefits?
That's a bit of a gray area. It's been said that dry brushing can help reduce cellulite, increase circulation, and detoxify the body. Wellness influencers and celebs alike have been drawn to this trend, with beauties like Gwyneth Paltrow and Victoria's Secret model Josephine Skriver adding it to their routines. Hell, even dream girl Cindy Crawford calls it a "miracle tool." However, the results are mixed, and there isn't much hard science to support all of the things you've heard. 
Dr. Mamelak says that "Exfoliation is by far the greatest benefit of skin brushing. The dry bristles help remove dead and flaky skin from the surface, leading to a brighter, healthier and more vibrant glow." As we know, exfoliation is a great way to scrub away dead skin cells, unclog pores, and leave you with a more lively look. It is also thought to increase circulation and encourage lymphatic drainage, which would in turn encourage detoxification, says Dr. Mamalek. Dr Mamalek says "Rubbing the skin could theoretically increase circulation to the area and encourage lymph movement. While this could help encourage fluid movement in and out of the area, the brushing itself would not necessarily eliminate toxins from the body." Dr. Elmore goes on to explain that by stimulating the skin's lymphatic system through brushing, it could help to release waste and environmental toxins from cells.
When it comes to reducing cellulite, Dr. Elmore says, "Unfortunately, though many women swear by it, there is little to no evidence that dry skin brushing can improve the appearance of cellulite. What is likely happening is that the increased circulation makes the cellulite dimples plump up. 
How Do You Do it?
As the name suggests, neither the brush or the body should be wet. Use a brush with soft, yet stiff bristles and a wooden handle (this one from Goop is specifically designed for those hard-to-reach places). Dr. Elmore suggests starting at your feet, then "gently drag the brush bristles over the skin in sweeping patterns towards the heart." She recommends adding this practice to your morning routine (before your shower) as it's thought to have some energizing properties, and could give your skin a more vibrant appearance.  Dr. Mamelak recommends starting with 5-10 sweeping strokes per area of the body about 1-2 times per week.
Can Anyone Do it?
Although almost anyone can dry brush, Dr. Elmore says there are certainly some people who should exercise caution or avoid it altogether. If you have inflamed or irritated skin, or if you're experiencing a skin condition like eczema or psoriasis, it's best to skip it. Also, she notes, you should definitely not use a dry brush on wounds or skin with an infection.
The Bottom Line?
Dry brushing is a fantastically effective way to exfoliate and reenergize dry or dull skin. It can also increase blood circulation and might help to support lymphatic drainage. If you want to add an easy, energizing and indulgent wellness practice to your routine, this is a great one to incorporate. All other miracle cures should be met with a skeptical eye.
Images: Zainchkovska Kateryna / Shutterstock.com
This Is The Best Order For Your Skincare Routine
Judging from all the "gifts to give yourself" guides out there this season, I gather I'm not alone in treating December as "spend yourself blind" month. (Also: go get the Skin Laundry facial that list recommends; it's amazing.) And what better way to spend a sh*t ton of money invest in yourself than by amping up your skincare routine? In the past two weeks, I've added a serum, a facial oil, and an "elixir" to my fairly basic four-step routine. But within twelve hours of my exciting new purchases, I realized I had no idea how to use them correctly. Skincare products all tend to list "apply daily to clean, dry skin," but that's about it. So, in an attempt to not waste my new goodies, I actually sat down and researched. Here's what I've learned about the best order for your skincare routine.
Step 1: Cleanser
All authorities I consulted concurred on this. The first step in any skincare routine should be cleaning your face. If this strikes you as surprising, then I have the perfect gift for you. Enjoy!
Step 2: Toner
Byrdie offers a little dissent here, suggesting that Step 2 should be exfoliator, not toner. However, my skincare-savvy readers will know well that not all skin types require and/or take well to regular use of an exfoliant. And very few exfoliants are suitable for anyone for daily use. (You can go shave your back now Byrdie!) Anyway, exfoliate if you need to, but consider it part of the cleansing step of your routine. Toner then clears away any remaining makeup/product, as well as doing whatever else the bottle promises (tightening pores, evening skin tone, giving you eternal life, etc.).
I've written more about toner types here, but Cosmo offers a key tip I'll include. If your toner contains an AHA (like glycolic acid or lactic acid) or BHA (like salicylic acid), you'll want to wait a "full five minutes" before moving on to your next step. Otherwise, you'll neutralize the acids, rendering the active ingredient useless. (Moment of silence for all the toner I've wasted on my face please.)
Me @ my toner:

Step 3: Serums/Eye Cream
Once again, all my sources voted to use a serum as step 3. Cosmo describes serums as "shots of extremely concentrated nutrients, hydrators, and antioxidants." Like with toner, you'll want to pick the specific one based on your skin's needs. The one I've recently invested in contains Vitamin C, a common dermatologist recommendation. But you can also use different serums in the morning and at night, in which case you could swap in a hydrating serum at night. Again, all depends on your skin.
Eye cream, which I've realized over the course of my research is still lacking in my skincare routine, is a slightly more conflicted issue. Cosmo says to apply after serum and before moisturizer, since eye cream "tends to be lighter and thinner," and can't "penetrate thicker products," AKA your moisturizer. Dermstore suggests using it before serums in the morning, but after serums at night. (And it stresses the importance of applying twice daily from a young age—good thing I have endless money and time, am I right??) For Dermstore, the key thing is to apply eye cream before your "treatments" (more on that in a minute), to "protect your eye area against potent ingredients." Both of these rules make logical sense to me, so if your serums has potentially irritating ingredients, do eye cream first. And def do it before moisturizer.
Side note: this research has also convinced me that I've been applying my new serums at the wrong time, in addition to neutralizing my toner.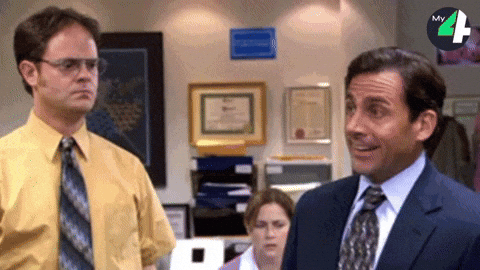 Step 4: Treatment
If you're thinking "treatment? what's that?" you either have perfect skin and I hate you, or you need to get to a dermatologist ASAP. "Treatment" can refer to a spot treatment (active ingredients will vary depending on whether you're treating acne scars or regular old pimples), or prescription treatments for acne or rosacea. (For example, I use my Finacea foam for rosacea during this step—though for the past two weeks I've been using it before my serum. Ugh.)
Dermstore again recommends different things for your night routine here. At night, they suggest you add any "mists, essences, beauty waters, or hydrating (hyaluronic acid) serums" to your toner step—applying "from thinnest to thickest." (I can't really begin to wrap my head around what those products are, but Dermstore sums them up as "skin care boosters" whose purpose is "mainly to hydrate." Cool.) Then, Dermstore recommends chasing your nightly eye cream with whatever treatment serum your skin needs that night. So, not just blindly slathering on every product you own (strike three for me).
Specifically, they advise against using an exfoliating treatment (AHA/BHA pads, peels) the same night as any prescription meds or retinol creams, since the potency can quickly become irritating. And they recommend using an exfoliating treatment no more than three times a week. In simpler terms, it sounds like alternating a prescription treatment or retinol with an exfoliating treatment is the best way to go.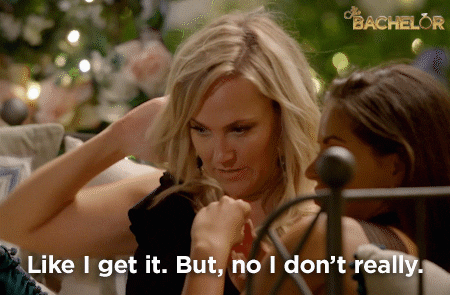 Step 5: Moisturizer/Face Oil
Once you've gotten to moisturizer, you know you're nearly there. (Good job! Now you just have a 16-step makeup routine to get through). For your nighttime routine, Dermstore recommends adding face oil before your moisturizer, with the warning note that "if you are using the right moisturizer…nothing is going to get through it." Cosmo, however, vehemently disagrees, stating "no products can penetrate an oil, which means they need to be applied last." Cosmo also recommends putting a retinol-based product between moisturizer and face oil, while Dermstore lumps in retinols with your pre-moisturizer treatments. One of my new products is a face oil that contains retinol, so no matter what I do I'll be f*cking up one of these rules.
My best advice here is to try it both ways (the order of your oil/moisturizer/retinol), and see what feels best to you. Since oils and moisturizers vary in thickness and active ingredients (and everyone's skin is different!), do whatever feels best for your face. In my case, I've found that mixing the face oil with moisturizer is most effective for absorbing both products.
Step 6: Sunscreen
This is a morning-only rule, obvs, but it's also one you need to follow every single day. Is it annoying? Yes. Does it feel like it will solve all your problems, like serums and essences do? It does not. But just do it, because otherwise you'll get dark spots and sun damage that only a laser can fix. And that's way more expensive than even the fanciest sunscreen option.
Hilary Duff may not be able to name babies, but she can still give good skincare advice!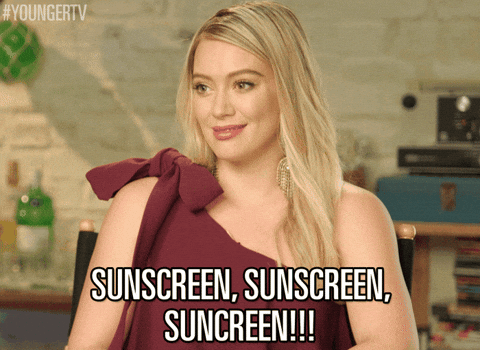 What have I learned from this article? Well, I've wasted at least $50 of skincare products in the past week, that's for sure. And my vague inkling that I was loading on too many products every day was validated. My final note here is that if any of this advice goes against what a dermatologist has told you—go with the dermatologist. My dermatologist gave me the simple outline of "cleanse, treat, moisturize, sunscreen," and actively warned me against incorporating anything else. It's only because I've followed her advice faithfully for six months that I feel comfortable building back in other products. So, listen to your doctor, listen to what your skin tells you, and if you have an eye cream you like, hit me up in the comments—I'll be spending the rest of my afternoon shopping.
Images: Shutterstock; Giphy (4)
The Right Type Of Facial You Need For Your Skin Type
I am 24 years old, and up until recently, I thought I knew how to wash my face. Like, I thought the face wash I was using was AMAZING. And it was, it really was. I was obsessed. But after a lovely facial at Massage Envy, I found out from my esthetician that the face wash I was using is not right for my skin type, and it was actually making my skin really irritated. I didn't even notice. You may think you're using the right face wash, but you could be wrong. *Gretchen Wieners voice* I always knew my skin was sensitive but had no idea face wash could possibly be harmful to me. Especially because it's not like I felt it stinging or ripping my face off. So she told me exactly which type of face wash I needed. I got it, and it DOES feel so much gentler on my skin. My mind was blown, and I decided I needed to ask about the correct face washes for each skin type on behalf of y'all. You're welcome.
Do not waste any more time using a product that is making your skin worse. I asked a few simple questions for each skin type: What type of face wash you should be using, which face products you should be avoiding, other easy steps you can take to make your skin better, what you're doing that's making your skin worse, and which facial is best for your skin type. And to make sure I got an expert opinion, I consulted Diana Morrison, the lead esthetician of Massage Envy. She's the HBIC who told us 3 easy things we can do for healthier skin.
Skin Type: Well-Balanced Or 'Normal' Skin
What type of face wash should I use: Look for a middle of the road cleanser that doesn't contain harsh exfoliants or too many moisturizing ingredients. A person with normal skin should look for a gentle foamy cleanser. This will allow them to cleanse their skin and remove impurities without stripping the skin of its natural moisture. To take the skin to the next level, I recommend a hydrating toner. This will add additional nourishment and vitamins to keep the skin as healthy as possible.
What types of face products should I avoid: For normal skin, the key is to be gentle. Avoid using aggressive scrubs that will over exfoliate the skin and leave it irritated and dry. The goal is to maintain balance.
Is there anything easy I could be doing that could make my skin better?:  The ABC method is essential for people with normal skin. The A, is a vitamin A, like a retinol for use at night. This can help promote cellular rejuvenation while we sleep and keep skin youthful. The B is a broad-spectrum sunscreen. Everyone should be wearing an SPF 30 every day. Even if you are not spending a lot of time outside, it is important to protect your skin. Try to look for a sunscreen that has extra benefits like hydration, or a moisturizer that has SPF. C is for Vitamin C, which is essential for healthy skin. I recommend using a Vitamin C day serum. Vitamin C is essential for the production of collagen, which is the building block of our skin.

Anything I might be doing that could be making my skin worse?: The most important thing is to find balance in your skincare. Have fun with your regimen, but don't over do it. At home, face masks can be beneficial, but over exfoliating will leave the skin dry and flakey. It's also important to not pick at breakouts and spread bacteria. You should also avoid tanning. There are many disadvantages to tanning but what most people don't know is that the UVA and UVB rays activate enzymes that eat away at the collagen in the skin. Collagen is the building block of the skin and essential for maintaining a youthful, plump, healthy complexion.
What type of facial is best for me: Someone with normal skin should look for a vitamin-rich facial to rejuvenate, nourish, and refresh skin. At Massage Envy, our Healthy Skin Facials incorporate Murad's Multi-Vitamin Infusion Oil to give skin a dose of vitamins A-F.
Skin Type: Dry
What type of face wash should I use: Someone with dry skin should stick to a creamy cleanser. It is important to gently cleanse the skin without stripping away oils. Infusing hydration with a cleanser will also help keep the skin nourished. Micellar water can be used as an alternative cleanser for dry skin.
What types of face products should I avoid: It is best to avoid mattifying products that are meant to dry out the skin. Salicylic acid has a lot of benefits but is simply too harsh for someone with dry skin. Stay away from anything that will accentuate dryness. Even when using makeup, heavy powders will dull out the skin. For the best results, use products that add luminosity and give a healthy glow.

Is there anything easy I could be doing that could make my skin better?: Facial oils can be a lifesaver for people with dry skin. Using the right amount in the morning will allow the oil to absorb into the skin, giving a plumping and luminous glow. It is also important to moisturize often and drink a lot of water. Healthy skin can start from the inside out.
Anything I might be doing that could be making my skin worse?: Over-exfoliating is dry skin's worst nightmare. A lot of people with dry and flaky skin try to over exfoliate it to get rid of dead skin cells. But in reality, they should be moisturizing and hydrating internally and externally.
What type of facial is best for me: A healthy skin facial works best for people with dry skin. Enzyme facials yield amazing results. The enzymes act like pacman and gently digest the old, dead surface cells on the skin. This allows moisturizers to absorb better and help with an overall healthy glow.
Skin Type: Oily
What type of face wash should I use: Foam cleansers work best for people with oily skin to remove oil, makeup, and sunscreen. Look for foam cleansers with lactic acid and salicylic acid. They remove impurities and tend to be a bit more drying, which helps control oil production while leaving the skin feeling clean.
What types of face products should I avoid: When it comes to oily skin, it is all about finding a balance in oil production. Anything too occlusive will not let your skin breathe and can lead to clogged pores and acne.

Is there anything easy I could be doing that could make my skin better?: For oily skin, I recommend a corrective serum. Topical products with AHAs like glycolic acid or lactic acid work throughout the day to help dissolve buildup and impurities in the skin. Salicylic acid also has many benefits. It helps balance the skin while acting as an anti-bacterial to effectively kill breakouts.
Anything I might be doing that could be making my skin worse?: The worst thing for oily, acne prone skin is to pick at breakouts. Most of the time, our bodies detoxify the breakout internally and can clear it up on its own. However, if you do decide to manually extract a breakout, make sure the skin is soft. It is important to be as safe and clean as possible when extracting breakouts. A misconception about oily skin is that you do not need a moisturizer. However, people with oily skin need the balance of a squeaky-clean feel and moisture. I recommend a lightweight, water-based moisturizer that will leave the skin looking balanced and healthy.
What type of facial is best for me: Massage Envy's Microderm Infusion treatment is effective for people with oily skin who do not have active breakouts.
Skin Type: Combination Skin
What type of face wash should I use: For combination skin, it is important to treat the dry and oily parts of the skin differently. I recommend a double cleanse. First, use a light, foamy cleanser that is not too drying. Then, use a corrective cleanser with a benzoyl peroxide or salicylic acid to treat oily and congested areas. The cleansers are most effective when paired with a corrective toner.
What types of face products should I avoid: With combination skin, it is important to find a balance. I do not recommend using anything that is too drying or too moisturizing.

Is there anything easy I could be doing that could make my skin better?: I recommend using a corrective serum. Anything with glycolic acid AHA works well with combination skin. I would pair this with a light moisturizer that is water-based and nourishing.
Anything I might be doing that could be making my skin worse?: Using any product that treats one extreme or another can have negative results on the skin.
What type of facial is best for me: A chemical exfoliation helps yield the best results for combination skin. Massage Envy offers Healthy Skin Facials that are personalized for the client's skincare needs. Microderm Infusions also work to give a gentle exfoliation and clear the surface of dead skin cells.
About Diana Morrison (Lead Esthetician of Massage Envy):
Diana Morrison is the Lead Esthetician of Massage Envy. She has been a dual licensed massage therapist and esthetician for over 10 years. Diana has practiced in multiple modalities, including both spa and clinical treatments, such as highly experiential facial and body wrap treatments, advanced skin care such as microdermabrasion with a chemical peel, dermaplaning, high frequency.