Where TF Can Americans Travel This Summer? And Should They?
As coronavirus cases climb in the United States, American passports appear to be losing their value. But America is GREAT AGAIN, haven't you heard? Thanks, Donny! As if a raging pandemic, lack of accessible healthcare, and systemic racism weren't enough, you can say au revoir to your European summer holiday, as well as vacations in a bunch of other places around the globe. Great. As the European Union prepares to reopen, U.S. travelers did not make the 15-country safe list and have officially been blocked from entering. So, where else can Americans travel right now? And better yet, should they travel or cancel trips this summer?
"You Can't Sit With Us"—The EU, Probably
When the EU closed its borders in March, it was no small decision. The same goes for continuing the ban for Americans, considering the fact that 15 million U.S. travelers visit Europe each year, and the industry creates jobs for 26 million people. Clearly, the bloc's economy will take a substantial hit as the travel industry's normally bustling summer season comes and (likely) goes without its usual international visitors. The decision was based on epidemiology as opposed to the economy, with the New York Times reporting that the EU "sought to balance health concerns with politics, diplomacy and the desperate need for tourism revenue." 
Canada, New Zealand, Australia and Japan are on the list of approved countries, and that list will be reviewed every two weeks. However, it seems that the U.S. will have to make a serious reduction in new cases in order to be reconsidered, so we won't be holding our breath. Unlike Americans, travelers from the approved country list will be permitted access to all EU member states, as well as Iceland, Liechtenstein, Norway, and Switzerland. So if you had hoped for some thirst-trap pics for your grid in Iceland's Blue Lagoon this summer, you'll have to keep your posting closer to home.
There's good news for some Americans, as the ban pertains to your residency rather than your passport. This means if you're an American living in one of the approved countries and can prove your residency there, you may be able to enter. Congrats—it's like a get out of jail free card!
Cruel Summer—The Countries Americans Can't Visit
In addition to the EU, there are also a number of other countries not allowing Americans in. Canada's regulation hottie Prime Minister Justin Trudeau recently announced the continuation of its border closure with the U.S. until August 21, with the possibility of another extension. Australia, New Zealand, South Africa, and China's borders also remain closed to all international arrivals. 
honestly it's surprising that the Bahamas are just now banning Americans when Fyre Festival was like three years ago

— Betches (@betchesluvthis) July 20, 2020
As of July 22, the Bahamas has once again closed its borders to the U.S. due to the recent rise in cases stateside. However, if you're bougie enough to have a private plane or yacht, you can keep planning your vacation as long as you can provide a negative COVID test… but you may get roasted by the internet for being a covidiot if you do. 
Countries Open To American Travelers
Dreaming of the beach? You might be in luck, as a number of Caribbean countries are open to visitors. Belize, Barbados, and Jamaica are all open to international travel, as well as St. Barts, St. Lucia, and Antigua. However, each country or territory has its own COVID restrictions upon entry. Some include providing a negative COVID-19 test no more than a week old, or temperature and health checks upon arrival. 
Mexico is also an option, even though the land border between the country and the U.S. remains closed. You can still arrive in certain areas by plane, but keep in mind that states are opening in varying degrees, so not everywhere in the country is ready for visitors. 
Despite the ban, Europe is not completely off-limits to Americans this summer; the open countries just might not be the places you have at the top of your bucket list. Albania and Serbia are European countries not yet in the EU that are currently allowing international travelers, so start your research on their tourist destinations if you really want to book a trip. Apparently Serbia has a killer wine region—who knew? Additionally, Croatia has decided to issue its own travel requirements outside of the EU's restrictions, allowing for non-EU citizens to visit, but requiring proof of pre-booked accommodations. Meanwhile, in the UK (no longer an EU member, as you may recall), international travel is permitted; however, all American arrivals must quarantine for 14 days upon entry.
"Just Because You Ameri-can Doesn't Mean You Ameri-should"
I hate to be the Debbie Downer here, but even though some countries are open doesn't mean you should be booking the first flight out. The CDC and the U.S. State Department still have travel advisories that warn against non-essential travel. You know what sucks more than wearing a mask during your staycation? Being on a ventilator.
As much as you're eager to take new travel Instagrams, we are still amidst a pandemic, and there are still a lot of risks associated with travel. Air travel may increase your exposure to the virus due to difficulties with social distancing and being near people indoors for an extended period of time. If you do decide to fly, take the common-sense precautions we've been talking about for the last five months: wash your hands regularly, wear a mask, cover your face when you cough or sneeze, and stay six feet apart when possible.
Travelers should also consider the practical risks, like obtaining health insurance. Some travel health insurance becomes void when there is a government travel advisory, so be sure to always check to see that you will be covered in case you get sick or injured during a vacation. 
Many countries are not as lax as the U.S., with nations like Canada and New Zealand still keeping their borders completely closed to visitors even though they have drastically fewer cases and deaths than the U.S. The countries are also enforcing mandatory 14-day quarantine to anyone who enters the country. Additionally, countries like Australia have issued a complete ban on overseas travel, and any exemptions must be approved by the government. Given that the success of flattening the curve in these countries has far outweighed the efforts (or lack thereof) of American officials, it might be wise to take a page from their book.
Party In The USA, Because You Won't Be Going Anywhere Else
Yes, 2020 has indeed been a horror show, with the U.S. as its main character. For now, let's hope that next year gets a whole lot better and we can resume our partying in Mykonos in 2021. On the bright side, where other than America can we see a Karen go postal in a Trader Joe's because her CoNsTiTuTiOnAL rIGhTs are being violated? Plus, there's still an election that could go horribly wrong! Seriously, just so much to look forward to this year. 
Do everyone a favor and find a friend with a beach or lake house, and just stay the fuck home/in said vacation house and drink margaritas until Florida feels like Florence. Good luck.
Images: Anna Shvets / Pexels
Here's What We Know For Sure About The Europe Travel Ban
Welp, coronavirus has officially ruined everyone's spring travel plans. Trump has banned travel from 26 European countries to the United States for the next 30 days. This means your chic Eurotrip just got a lot messier. As someone who planned a two week trip to Italy for the end of the month, let me just say: life is a nightmare and I want my money back.
So, what does this mean? While everyone was in a frenzy after the president last night stated simply that no travel would be allowed from Europe for the next month, Trump has since clarified that this ban does not apply to trans-Atlantic trade in goods OR to Americans or US permanent residents.
Trump's address from the Oval Office marked the first time he appeared to be taking this whole coronavirus thing seriously, but it still led to some confusion and controversy.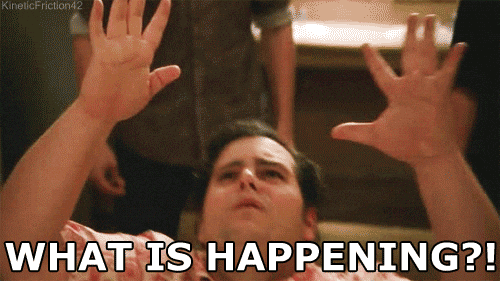 Here's what we know for sure
The travel ban begins Friday at 11:59 p.m. and suspends travel for 30 days from 26 European countries in the Schengen region, which travelers can move through with a single visa.
Those countries are: Austria, Belgium, Czech Republic, Denmark, Estonia, Finland, France, Germany, Greece, Hungary, Iceland, Italy, Latvia, Liechtenstein, Lithuania, Luxembourg, Malta, Netherlands, Norway, Poland, Portugal, Slovakia, Slovenia, Spain, Sweden and Switzerland.
The ban does not apply to U.S. residents, citizens, or families of residents and citizens. Instead, it applies to "most foreign nationals" who have been in any of the 26 countries in the last 14 days, according to the Department of Homeland security. There are exceptions for some nonresidents, specifically people traveling to the states to help help with the coronavirus response.
However, U.S. passengers who have visited any of the 26 countries will have to travel through certain airports where the U.S. government can screen them, according to DHS and Vice President Mike Pence. However, Pence, who leads the administration's coronavirus task force, has not yet named those airports.
Despite the fact that cases have recently exploded in the United Kingdom, the ban does not apply there. Just today, there were nearly 600 confirmed cases of coronavirus in the UK and eight deaths. Yet a number of travelers can just come to the U.S. from Europe via British airports. Genius.
A number of airlines have announced plans to waive cancellation/rescheduling fees for flights to impacted countries.
Widespread confusion remains as Trump administration officials try to clarify the terms of the travel ban. Trump made this decision without consulting the travel industry or US allies (classiqué!), so naturally, people are like, "WTF???" Critics have said that this kind of pandemic should be treated as a global crisis, so acting by simply cutting off certain countries is not ultimately helpful.
Plus, there is the issue that this action only deals with the virus coming into the US from Europe, which, like, it's a little late for that, babe. The coronavirus is here on American soil, and is more likely to be spread through communities that have already been infected than by people coming in from Europe. Doctors in Italy, which is facing the devastating consequences of delayed containment efforts, have written open pleas for Americans to avoid their mistakes.
This decision will also likely impact the travel industry, which is already taking a huge hit. Which, in turn, is taking a toll on the stock markets.
Dow Futures plunged more than 1,000 points
after Trump's speech and trading was halted again this morning, but this is pretty much inevitable during a panic like this. My condolences to Wall Street.
As a surprise to literally no living being, Trump is convinced that his handling of the situation has been ~perfect~. Bold move coming from the man leading a country that has had a shortage of testing kits to deal with the crisis. Trump went as far as saying, "This is the most aggressive and comprehensive effort to confront
a foreign virus
in modern history."
Health officials disagree
. Remember like, last week when he was saying this was NBD and leading people to believe it was a hoax made up by the Dems? Lol.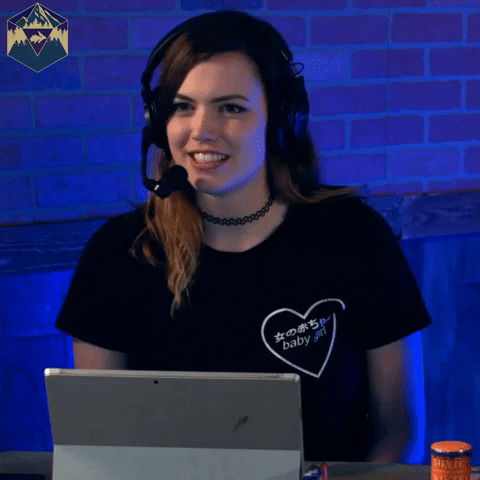 Anyway, stay safe out there, fam. Wash your hands, don't touch your damn face, and stay the fuck at home if you feel sick.
The 7 Most Underwhelming European Tourist Attractions
If you're someone who's ever experienced major FOMO looking at Instagram photos of your friends studying abroad, like me, or someone who would kill to replicate the photos of travel influencers, then you're probably familiar with the most popular European tourist attractions. Seeing your feed flooded with basic photos of Instagram babes in silk skirts and berets in front of the Eiffel Tower, posing on the beach surrounded by the colorful buildings of Positano, or cheersing beers while wearing a lederhosen at Oktoberfest is enough to tempt anyone to drop some serious bank on a European getaway.
While Instagram does a phenomenal job of hyping us up to put ourselves in slight debt for the chance to slip, "when I was in Europe…" into as many conversations as humanly possible, what happens when you spend $800+ on a flight to finally see these tourist staples just to find out some of them are underwhelming as f*ck!?
Don't get me wrong, pretty much every single one of the "must-see" or "must-do" European tourist attractions I've been to was amazing, but it doesn't change the fact that because some of them are so over-hyped, over-filtered, and glamorized on social media, they end up being lackluster once you see them IRL.
View this post on Instagram
Would I still drop everything going on in my life to visit these overrated landmarks again? Point me toward the terminal! However, if you're someone who wants to avoid anything without flare or life-changing qualities, here are seven European tourist attractions that will probably leave you feeling robbed, or at the very least, underwhelmed.
Leaning Tower Of Pisa (Pisa, Italy)
It's no surprise so many tourists visit the Leaning Tower. The makeup of the building itself is perplexing, never mind the fact that some people get seriously creative with their photos—doing everything from making the tower look like a cone of gelato to the ever-original "holding up the tower" pose. The inspo alone is enough to drive you to want a Leaning Tower pic of your own. But after you spend an absurd amount of time getting the perfect Insta, what else is there to do in the area?
View this post on Instagram
Literally NOTHING!! If you're going to Pisa for the sake of exploring the town, then you can make a day of it. However, if you're going strictly for the sake of seeing the tower, snapping a few photos, and OD-ing on pasta, you don't need to block out more than, like, two hours.
Mona Lisa (Paris, France)
Ah, the Mona Lisa…this betch was hands down the most underwhelming part of my trip to France. Before anyone persecutes me for sh*t talking a historic piece of artwork, I'm not saying you shouldn't go see the painting, just that my expectations were wayyyy too high.  
The most popular online photos of Leonardo di Vinci's Mona Lisa are usually closeups of the piece and not depictions of how it actually looks in the Louvre, which is where the deception begins.
Allow me to set the scene: you know exactly which area the Mona Lisa is kept in, because there's always a massive crowd of tourists surrounding it. The painting is pretty hard to see from the back of the crowd, which may lead you to assume it's mounted closer to the floor or something. Sadly, it's actually because it's basically a 2' x 2' painting aka it's small as hell.
View this post on Instagram
View this post on Instagram
No wonder people can't tell if she's smiling! It's practically microscopic compared to a majority of the other portraits in the museum. As someone who, full disclosure, only trekked through the entirety of the Louvre to see the Mona Lisa, I was seriously baffled by its size (or lack thereof).
Carnevale Di Venezia (Venice, Italy)
Carnevale is an annual Venetian festival that ends 40 days before Easter and is famous for its intricate masks. Speaking from experience, it's reeeeeally easy to get sucked into the spectacle of it all: the beautiful masks, costumes, endless Bellinis, gondola rides, and incredible food.
Though all of those things are fun to partake in and witness firsthand, there are also hundreds of other tourists (and locals) who want a piece of the action, making it feel like a festival of sardines. Being squished up next to so many people deducted major points from the experience as a whole. Every walk from one area of the city to another took twice the time, lines to get food were literal blocks long, AND I was too focused on not getting pickpocketed the entire time (necessary, but stressful as hell) to enjoy myself!!
Though Venice is a beautiful city, subjecting yourself to the madness of Carnevale is definitely something you can live without.
John Lennon Wall (Prague, Czech Republic)
A true study abroad staple, the John Lennon Wall is constantly spray painted and written on over and over by artists and civilians alike. Sometimes the wall is beautifully painted with a landscape, giant peace signs, or an inspirational quote; others, it's nearly impossible to distinguish the John Lennon Wall from a graffitied garage door in New York.
Maybe I just have sh*t luck, but when I saw the John Lennon Wall, it truly just looked like a cluster of illegible words and smeared drawings. On top of that, the wall (much like the Mona Lisa) was much smaller than some photos make it seem! I think the John Lennon Wall has the potential to be really inspiring and beautiful, but it's all about timing—something that unfortunately isn't always a luxury you can predict during a vacation.
Inside The Roman Colosseum (Rome, Italy)
If you've spent years learning about the Colosseum and are finally ready to visit the the spot where all of that historical action and torture took place IRL, let me be the first to tell you: the inside is much less impressive than the stories lead you to believe.
View this post on Instagram
When I got inside the Colosseum, I wasn't moved, I wasn't thrilled, I basically thought I was missing something or looking at it wrong.  
Though the architectural structure of the Colosseum is incredible (and makes for a damn good photo op), the inside of the landmark is nothing to brag about. Unless you're a history buff, teacher, architect, or a Roman soldier, waiting in a long line to pay to go inside and see a series of seemingly random stones is so not worth it. You're better off booking an organized tour with a knowledgeable guide who can actually tell you about the history and why it's important.
The Little Mermaid Statue (Copenhagen, Denmark)
The statue is a figure of a little mermaid (see what they did there?) perched up on a rock in the sea. Sounds like a pretty cute experience, right? Unfortunately, as with several other attractions on this list, the statue is actually pretty small!
In addition to the size of the statue not being disappointing, a few years ago, people kept stealing Ariel's head, cutting off her arm, and blowing her up, so she was moved farther into the water to combat vandalism. Since she's stationed in the water, there's not really an easy way to get close to her for a photo. Special shout-out to the assholes who made this experience suck for the rest of us.   
Spanish Steps (Rome, Italy)
*Googles why the steps are in Italy if they're Spanish*
View this post on Instagram
I barely have the words to describe how underwhelming the Spanish steps are. They're literally just a set of steps that break off into two sections and reconnect at the top. Again, if you're a history buff, or in this case religious, you may appreciate the significance of what the steps represent.
However, if you're just a layperson who Googled "tourist spots in Rome" like I did, prepare for disappointment. It's almost laughable how many people flock to the steps just to take a photo and leave. If you're only in the city for a couple of days (or even hours) and looking for the "must-dos" of Rome, you're better off leaving the Spanish steps as a last-resort attraction. Trust me, there are steps all over Rome that can provide the same aesthetic.   
The common theme with these tourism hot-spots is: once you see them, you're left with a feeling of, "ok, now what?" which is notttt a vacation vibe. That being said, I would still recommend everyone go see these attractions at least once for bragging rights, if nothing else. However, I'd keep expectations low. Going into these situations expecting to be underwhelmed will either result in the experience meeting your expectations exactly, or surpassing them; either way, it's a win!
Like I said, if I wasn't so f*cking broke  had the time to go see every single one of these underwhelming attractions again, I'd do it in a heartbeat. Who knows, maybe I'm just a bitter soul who's been too blinded by the glorification of Instagram to enjoy these overrated tourist attractions for what they are.
Images: lisahomsy, rinniesaus (2), travelpuns, hellokrissay, history_gen, carlarowe53, paulovasconcellosturismo, ziggysmallzz, jamienkidd, evelyn.aufl, arecycledthread / Instagram; Shutterstock
The 7 Places To Travel After You Graduate, Before The Real World Kills Your Soul
In spite of showing up to class hungover after dollar beer nights almost every week, you still made it to graduation. Congratulations betch, you're about to leave the best time of your life and just be in… the rest of your life. Before you join the real world and have to make small talk with Annie from sales every Monday morning in the office kitchen, you need to enjoy your summer after graduation by some much needed traveling. So after you throw that cap up and attend approximately sixty graduation parties, go explore (aka get drunk in) these cities and celebrate never having to write another paper again.
1. Thailand
If only you could get free miles for every time you order pad thai, you could get a free trip to Thailand. Chances are this isn't a place you studied abroad in, so it's the perfect candidate for a post-grad trip. The Full Moon Party is an all-night party on an island that every visiting foreigner is going to be at. It's like the Coachella of Thailand, but with more neon and less cultural appropriation. Well, actually we can't promise the last part, because there will be Aussies there and they're unpredictable.
2. Road Trip Across The U.S.
This is perfect if you're already moving to a new city, because you're going to have to move your shit somewhere anyway. Road tripping across the U.S. is something you thought about since you saw Britney in Crossroads and honestly it's worth doing. Just make sure you get a good enough group together so you have someone to switch off driving with you. Plus the more rural you get the cheaper alcohol is. Bring a polaroid camera to get some IRL Instagram photos. Wait, are those just called photos? *stares off into space for 20 minutes* Also, you'll be surprised how fun thrifting is in small towns, and you'll be able to pick up some dope clothes and finally get rid of your Forever 21 shit from college.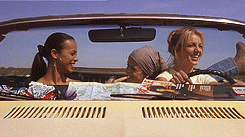 3. Berlin
Berlin is like the nice guy we friendzoned in freshman year and then got super hot when he started working out. Like, we imagine it's a chill city but now it's one of the best places to be as a young adult. Everyone speaks English so you can get by without doing much work, and people are friendly to Americans. People love getting naked in clubs, but not in the creepy way. Plus people judge you for having your phone out at bars, which means you can actually have a good time off-line and be present in the moment or whatever my mom is constantly yelling at me to do.
4. Australia
Before you have to think about the answer to the "what's next" question, get on a plane and get as far away from your anxiety about the future as you possibly can. Australia has hot people, beaches, and adorable koalas. Everyone in Australia is constantly traveling outside of Australia, so you might as well return the favor. Plus even if you don't land the jobs you want, getting bad news while learning to surf from an instructor named Monty isn't such a bad thing.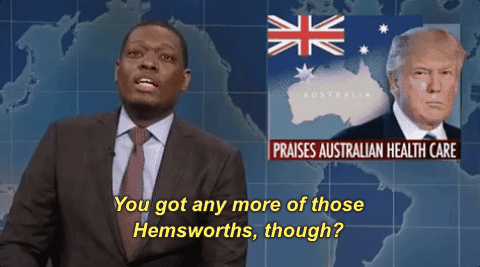 5. Iceland
If you don't want to spend money before you actually start working full-time, we got you. Iceland is between Europe and the U.S. and it's always cheap to fly there. You probably know it from every Instagram model's page ever, but you can swim in the Blue Lagoon and who knows, maybe you'll get a new Linkedin headshot out of it. Sure, you'll be dressed completely inappropriately but at least everyone will know you're adventurous. Iceland is a beautiful place and cheap to visit, which is perfect for your uncertainty about your future.
6. New Orleans
Take a graduation trip to New Orleans, trust us. If we had to describe New Orleans we'd say it's the back tattoo of the South, but like in a good way. NOLA knows how to party. It's a great place if you want to celebrate but still feel like an adult. Like, you've graduated from making out with randos in Mexico on Spring Break, and now you're meeting strangers while surrounded by a ton of culture and great music. Plus the next time you come back it will probably be for your bachelorette party and that's not going to be the same. Also Beyoncé filmed all of Lemonade there so you can hit up all the spots and pretend to be Bey even more than you normally do.

7. Amsterdam
Amsterdam is like the Vegas of Europe with less wedding chapels. Everything looks like it's taken straight out of a Snow White storybook, so when you get high on the (legal) brownies, you can actually feel like you're a princess from a fairytale. Unfortunately if you've got drug tests for your jobs you might want to skip the coffee shops here, but also you could just pass your drug test and then take a quick vacation before starting work. Plus you can bike everywhere here, which means you can work off whatever remaining Freshman 15 you still have on you.
European Parliament Just Make It Harder For Americans To Take A Eurotrip
Say goodbye to all those drunken plans for spontaneous Euro tours, because the European Parliament just voted to end visa-free travel around the EU for Americans. Basically, we're no longer welcome to sit at the lunch table across the pond, and given America's rapid descent into nationalist hell, who can blame them?
In the past, travelers from the U.S. could traipse around the EU all they wanted without a visa. Last week, though, Parliament voted to end the agreement, and we only have ourselves—well, our shitty ambassadors—to blame. In theory, visa-free travel was supposed to go both ways, but the good ole US of A has refused to reciprocate for citizens from Bulgaria, Croatia, Cyprus, Poland, and Romania, even though they're part of the EU.

The European Commission found out about all this nonsense three years ago, and for some reason, it's taken until now for anyone to do something about it. Maybe because they couldn't believe the U.S. would be such a spectacularly shitty friend? Maybe because they didn't have to worry about a massive influx of Americans coming in without a visa for indeterminate amounts of time under President Obama?

Finally, though, Parliament decided to temporarily reimpose visa requirements for American citizens because what the hell, America? Canada and Australia were also doing the same thing, but they're in the process of lifting their visa requirements now that they've been called out.
The good news is that the vote isn't binding; Parliament is basically just peer-pressuring the European Commission into doing something about the whole situation. So your spring break plans aren't totally fucked yet, but you might want to get your ass to Paris and take that tacky Eiffel Tower photo—or, IDK, book a one-way ticket to Italy and "forget" to buy a return trip—ASAP.