Female UK Lawmakers Pen Open Letter Urging Media To Back TF Off Meghan Markle'
To be quite frank, the media treats Meghan Markle like sh*t. And you know who agrees with me? Many of the women who serve as Members of Parliament in the UK (MPs for short). More than 70 female MPs have signed an open letter stating that the way the press has treated Meghan is gross and that they stand with her. Women supporting women, we love to see it. Yes queens!!!
Women MPs from all political parties have put aside our differences to stand in solidarity with the Duchess of Sussex today and are sending her this open letter. pic.twitter.com/ytLHG5qPf4

— Holly Lynch MP (@HollyLynch5) October 29, 2019
In the letter, the MPs specifically critique how the British media has invaded Meghan Markle's privacy and spread untrue and unfair stories about her. They also point out the problematic nature of the way Markle is treated, saying, "we are calling out what can only be described as outdated, colonial undertones to some of these stories."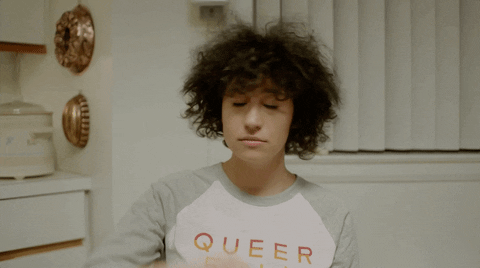 The letter also included some gorgeous displays of feminism that will warm your lil' patriarchy-smashing heart. One line reads, "As women members of parliament from all backgrounds, we stand with you in saying cannot be allowed to go unchallenged." It then goes on to say, "Although we find ourselves being women in public life in a very different way to you, we share an understanding of the abuse and intimidation which is now so often used as a means of disparaging women in public office from getting on with our very important work."

I don't know about you all, but seeing female members of government come to a woman's side and say they will fight with her to make sure she is treated more fairly, because they also know what it's like to be a woman in the public eye is almost enough to put me in a legitimately good mood. Like, so, so close.
I hope this helps make Meghan's life easier, as she's been really going through it. Things have gotten so intense that she is suing the Mail on Sunday for breach of privacy and copyright after it printed extracts of a private letter from her to her estranged father, Thomas Markle. And Prince Harry, has issued legal proceedings against the owners of the Sun and the Daily Mirror over alleged phone hacking. There was also this heartbreaking clip, where Meghan told a reporter that she is "not okay," at the moment, due to having to deal with the brutal tabloids.
Here's to hoping the Duchess can get some peace and quiet. Girl deserves a GD break.

Images: Giphy (3)
5 NYC First Date Ideas That Aren't Getting Drinks
Remember that scene in the Sex and the City movie when Carrie asks Jennifer Hudson why she moved to New York and she dead-ass said, "to fall in love"? Yeah…lol. Look, I moved here two years ago (for a job) and I've learned that in order to fall in love, you have to go on a first date. I miss college, a place where I could meet my boyfriend at a fraternity party while fully blacked out and not have to worry about it. Needless to say, we met, made out, ate leftover Chipotle in my dorm room and then dated for two years. Those were the f*cking days. Post-grad dating in New York is nothing like that, for a number of reasons (like the epidemic of guys who will ghost you after meeting your family but then watch all your Insta stories), but also because you will have to slog through lots of first dates.
So all of this made me think about why I hate first dates so much and I landed on the following: meeting up with a person, whether you have previously met or not, at a loud bar at 8pm on a Tuesday sucks. It just does. Unless you work until 8pm, in which case, I'm so sorry, no sound-minded person wants to put on makeup and a cute outfit and sip cocktails at the time you're usually clicking "watch next episode" on Netflix. So then I thought: why don't we just not do the whole "let's get drinks" thing for a first date, and let me just say, I've never been happier. So if you're interested in something other than screaming over each other over $14 cocktails, read on for NYC date options that are not at a bar. 
1. Brooklyn Farmacy & Soda Fountain
Ok, I know this sounds aggressive, but maybe not! I'm a messy, disgusting eater, so I figure the guy who may end up dating me would probably like to find out if he can stand the sight of me deep-throating a cheeseburger sooner rather than later. I'm just looking out. Anyway, this Cobble Hill spot is too f*cking cute to pass up. Seriously, I am made of ice and even I loved it, but more importantly, Blake Lively loves it. Okay, so if you are unclear as to what this place actually is, allow me to enlighten you. Brooklyn Farmacy & Soda Fountain is an old-school diner in an authentic pharmacy circa the 1920s. According to the website, the exterior was ugly af, so the current owners redid it so that it matched the adorable interiors, which haven't been touched (except for necessary changes, like electric and plumbing) since the pharmacy opened. This place serves classics like banana splits, corndogs, etc.
Since no one reading this was on the dating scene back in the days when the youths actually went on dates to places like this, you won't be able to appreciate it from a nostalgic perspective, but you will be able to obsess over it from an aesthetic perspective. If you're going to go here, don't pretend you're too cool to be there and order something stupid. Live it the f*ck up and get a root beer float with two straws and chase it with a big-ass order of fries. If there is no second date after going here, he ain't worth sh*t. Next!
2. Kick Axe
I don't know about y'all, but I love a good pun. You know what else I love? Winding up and hurling a three-pound axe across a room. Just fun girly things! Full disclosure, if you don't have a sense of humor, this place isn't for you. Unlike bowling (ew) or shooting (gag), no one is actually good at throwing an axe. But that's why it's so fun. This place is also really cool because, unlike your childhood bowling alley, there is an aesthetic here. If you've ever been to one of those wineries in Redhook, it kind of looks like that, except there's a giant area blocked off for guests to catapult axes through the air with the greatest of ease. Book a reservation and eat/drink first and throw axes after. And if the date goes poorly, you already have a weapon in hand! (Kidding. Am I? …Yeah okay.)
3. Comedy Cellar
This is my favorite place in the world, which is saying a lot considering I've been to the Amsterdam Cheese Museum twice. Seriously, if I could get married at Comedy Cellar, I would. *Googles if Comedy Cellar does weddings* Look, this is truly a perfect place to go on a first date because you'll know immediately if he/she has a sense of humor or is the type of asshole who heckles comedians. These are the only qualities you need to know about a person! You'll also find out if he/she can hang pretty quickly because if you're going to Comedy Cellar in a group of two, you will most likely be seated in the front row, which is essentially on the stage and there's nothing better than Amy Schumer asking how you and your date met. You will get called out and if your date can roll with it, he/she's a keeper! Comedy Cellar, or any comedy club for that matter, is also amazing because you don't really have to talk. In fact, don't talk! The comedians will yell at you and that's embarrassing. I know what you're thinking: but if we don't talk, how will we get to know one another? Look, you don't learn anything of substance on a first date, okay? You learn what kind of food they don't like, how many siblings they have and, if you're lucky, how over their ex they are. So Comedy Cellar is a good and realistic alternative to the classic, "what's your favorite color?" kind of questions on a "let's get drinks" first date. There's also a bar next door where you can get drinks after, so chill.
4. The Belfry
Most bars have a trivia night and, in my opinion, you will find out everything you need to know about a person based on how they perform at trivia.The Belfry is a cool of-the-moment bar, but on Tuesdays, they have a flamin' hot game of trivia! Of course, they have delicious discounted specials that change every week, so if you like cheap bar food that's usually expensive while you realize you know absolutely nothing about World War I, the Belfry is for you. If you're wondering why this place is different/better than other bars who do trivia, I'll tell you. Those other places are horrifying sports bars that have inexplicably sticky floors and toilet paper everywhere. Like your college bar, only worse because you're not in college anymore. The Belfry is actually a really cool bar and somewhere you wouldn't be embarrassed to be if you ran into someone you know there any other night of the week. It's chic, it's delicious, and it's actually pretty expensive, but 100% worth it. 
5. Escape The Room
I'd have to say that I lost my innocence after seeing Brie Larson slay in Room. This movie freaked me out so much that I am truly shocked people are willing to pay money to get locked in a room with other people, relying on clues to get themselves out. However, I did an escape room once and it was f*cking fun. There were moments when I thought, "Yep, this is how I'm going to die," but there were also moments when I realized that maybe I wouldn't be the first to go if the Hunger Games were real! Escape rooms are a great first date because if you're smart (hello), you get to show off how clever you are, which is such a turn-on, right? If you are both dumb and can't figure out how to escape, they will let you out, and you can laugh about it after. After that, you can celebrate not dying with a drink or seven! And if your date sucks, you can take the escape room literally and run away after.
Images: Toa Heftiba / Unsplash; escapetheroomusa, belfrynyc, comedycellarusa, kickaxethrowing, brooklynfarmacy / Instagram
5 Haunted Attractions That Are More Terrifying Than Asking "What Are We?"
I hate any time of year that brings temperatures below 70 degrees, tbh. The whole month of October is the only exception solely because the food is better, drinks are slightly stronger thanks to hard cider, and most importantly, it's fucking Halloween. This holiday isn't for everyone because some people are fucking lame don't enjoy dressing up for one night a year. I get it. For those of us who enjoy wearing lingerie in public, we appreciate the parties and all that goes bump in the night. And, I mean, as a betch living in NYC, anything that makes a sound in the middle of the night can truly be anything, some of which we're def better off not knowing. With less than two weeks before the shit show that is Halloweekend, what better way to get psyched than visiting the city's best haunted houses? Even if giving yourself a heart attack doesn't sound as exciting as rewatching Hocus Pocus, just think of all the possibilities that could happen if you dragged your Bumble boy to come with you.
It's NYC's most popular haunted house attraction, so chances are you already know this one exists. Located in downtown Manhattan on Varick St., the haunted house is a huge-ass warehouse with different rooms and corners designed to scare the shit out of you. Once you're inside, you'll be greeted with clowns, creepy girls with long hair, disfigured zombies, and like, other terrifying shit in darkness. The whole thing can last about 20 minutes, depending on how fast you can run out of there. Tickets start at $30, and since lines can get hella long, you can spend an extra $15 to cut everyone.

This is def one of the scariest of the bunch. This one-of-a-kind experience in Brooklyn is a combo of the "Escape Room" trend sprouting up all over the city and a real-life American Horror Story episode. It's noted that it's "not a haunted house," and that's because it's so much worse. Your ticket purchase begins with the narrative that you've been kidnapped alone and don't remember how or why. (Sounds like the intro sequence to every episode of Law & Order: SVU; I've been preparing my whole life for this.) When you arrive to the event, you watch the previous victims get tortured and it's up to you to figure out how to escape. I'll take a million rain checks, thanks. If you're into this sadistic kind of shit, ticket prices start at $95, and I'm calling the police.

So like, an "Escape Room" on too much crack to function is essentially what this is. Right in Long Island City, I Survived The Room is providing twisted, brave people (ahem, me) an opportunity to escape an asylum while handcuffed and you only have an hour to do so. Tickets start at $25.

I'll be honest. This one is in Long Island so it involves extra effort to get to, but that's what pregaming on the LIRR is for. The Chamber of Horrors consists of three different haunted houses, each with a bunch of strobe lights and other seizure-inducing effects, so beware. They have different options for entering each of their haunts, one being in complete darkness and the other allowing full-on contact. Yeah, fuck that, but if this is the slightest bit intriguing to you, tickets start at $30, or $40 to skip the long lines.

It's no surprise that there's a lot of creepy, haunted shit in New York City. I mean like, really-haunted-probably-on-Syfy type of shit. If you're a hardcore fan of Halloween and summoning spirits from the dead without the Ouija board you used in high school, consider attending any of these walking tours through some of the most haunted spots in the city. The tours are across most of the boroughs, highlighting the dark and disturbing history each spot has to offer. They promise (and guarantee) none of this is bullshit so, they're the real deal without reality TV cameras following them. Check out their calendar and select a two-hour tour with tickets starting at $25.