Rachel Lindsay Said What We're All Thinking About Arie Being The Bachelor
Somehow, some way it's already almost time for The Bachelor to start again. Does it not feel like just yesterday that ABC announced that they were gonna go with a random grandpa fuckboy instead of a gorgeous man god? I know it's been months now but the pain is still so real. After the announcement, we heard from pretty much everyone saying how they felt about it. Reality Steve, Arie's ex girlfriends, Flat Tummy Tea models former contestants of the show… You name it. The only person we hadn't heard anything from was Rachel Lindsay, which is weird because a) she was the most recent lead and b) she's hands down the betchiest of all Bachelorettes (come at me, Jojo and Trista fans) so she's the only person we actually GAF about hearing from. Well luckily, she finally gave her opinion on the whole thing and instead of some stupid af ABC-written pile of bullshit about how great it is, she said she thought what all of us were thinking too: "Who?" Lol. I love her.
She said she didn't know who he was because she never watched the show before, but like, I did and I still don't know who tf Arie Lfghwdfkm Jr is. So don't worry, Rach. It wouldn't have helped. She went on to say that it seemed like Arie was in a better place now and ready to find love, blah blah blah. Sounds like he was (allegedly) finding plenty of love at nearby colleges with girls so young they could have been his daughters, but that's none of my business.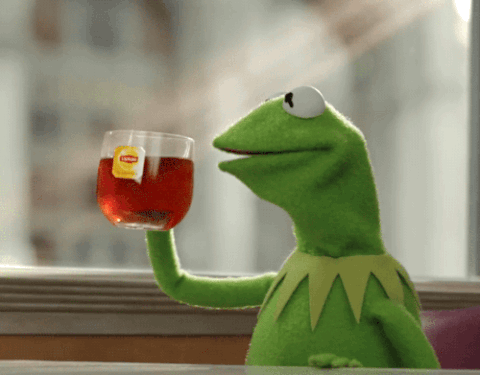 Tbh, I didn't really care what Rachel thought of Arie because she was like, 12 when he was actually on the show. I care about whether or not she was relieved the guy she should have picked, Peter Kraus, wasn't going to be on show making out with a bunch of girls and saying that for them, marriage was a possibility. That's what I want. Give me the dirt. Naturally, because Rachel is the model of beauty and grace, she said she didn't care either way and Peter deserved to find love.
Ugh. Rachel. Why you lying? You and I know that's not true. No one wants their ex to find love after them. You want them to die in a pit of misery and loneliness, wondering what could have been if they hadn't ruined everything with you. Fucking duh. I mean, I guess we can appreciate Rachel trying to take the high road and look like she doesn't care about him anymore. But we know the truth.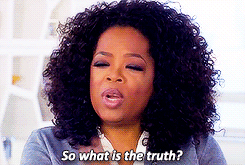 Audrina Patridge Is Getting A Divorce And A Restraining Order Against Her Husband
Today is a strange day for fans of The Hills. TMZ just reported that Audrina Patridge filed for divorce from her husband Corey Bohan. The two just had their first daughter and have only been married for 10 months. That's not quite 72-day marriage level, but not very good, either.
Sources are also reporting that Audrina is filing a restraining order against Corey for "a series of incidents," which does not sound very good. For now, that's all the information we have, but we will update you all if and when more information becomes available.
I don't want to kick a girl when she's down, but damn, Audrina has some questionable taste in men. She went from combat-boots-to-the-beach-wearing Justin Bobby to… a guy who looks exactly fucking like Justin Bobby. No, seriously. Look at this dude.

I mean, fam. COME ON. Tell me this isn't Justin Bobby in a different hat! You can't, can you? Now I can't help but wonder what Audrina's dad looks like. Thankfully, Instagram has my back on this one too…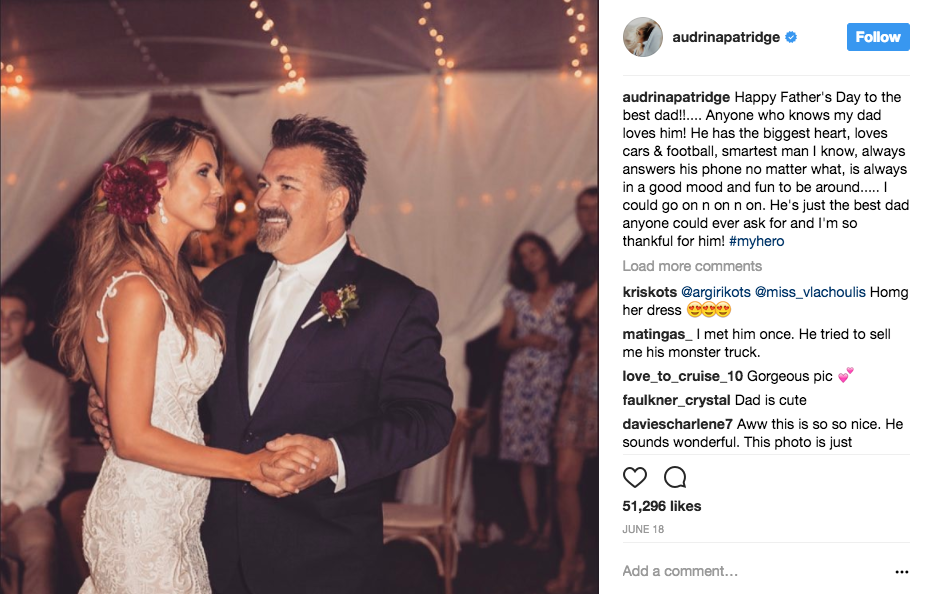 Wow, that was easy. Well now that I've successfully discovered the reason for Audrina's relationship woes, all I can do now is send her my well wishes. Seriously, Audrina, I hope you and your daughter are doing okay. In times like these, just remember the infamous words of LC: "He's a sucky person!"
Everyone's Least Favorite 'Bachelorette' Winner Is On Hinge Now
One of the last times we really heard about Josh Murray was because he was breaking up with baby-voiced Amanda after meeting and subsequently getting engaged on Bachelor in Paradise. Before that, he made headlines for being publicly ripped to shreds for being a manipulative bastard by another former Bachelorette Andi Dorfman in her tell-all book.
Now, Josh is back at it again on the dating scene and apparently since the Bachelor franchise hasn't worked out for him, he's on the app circuit now.
Friend of Betches Jared Freid got the, uh, opportunity (if you want to call it that) to interview Murray about what he's really looking for in a potential girlfriend. So ladies, if you want an (alleged) emotionally abusive asshole, listen up!!
Murray tells Freid the first thing he looks for in a girl is that she cares about he family. I mean, he did fall for Amanda and her two adorably sweet daughters, so I don't think this is a total lie. He probably really does like families or some shit. I think I read somewhere—or did I just watch it in a Criminal Minds episode? *Shrug*—that many serial killers and narcissists have loving families and are prominent members of their communities, so this detail checks out for sure.

Next, he says putting a dog or animal in your profile picture is a great way to get him to swipe right—er, whatever you do on Hinge to get a match. Can we just assume he means a dog or a bunny or something silly and cute? No one wants to see your nine cats walking around on your kitchen counters, Katie. That's what we in the dating biz call a "turn-off".
Josh assumes he's still single because he's so picky. Okay, that's like, a page out of the single betch playbook. If you just say that you're really picky and want to wait for the "right person" it throws your friends and family the hounds off the scent that you're actually a total psycho and no one wants to date your sketchy ass. Just saying.
The dating and successful relationship expert then goes on to explain that it's not a great idea to post a lot of party pics on your dating profile—you wouldn't want your future husband to see you as a drunk sex-fiend when you are trying to come across as wifey material. Besides, everyone knows your best bet is to go on national television and act like a drunk sex fiend—that's the path to marriage.

Are we actually convinced that this guy with a shit ton of Instagram followers needs dating apps to find a woman? Eh, although the Bachelor franchise wasn't too kind to him in the end, not really. But if you happen to see Josh Murray out and about in the game, please send us screenshots because we're dying to see that profile pic and what he uses an opening line. K thanks.
Scheana Has Turned Her Back On Stassi, Katie & Kristen
Last week, we broke your innocent little hearts when we told you Katie and Schwartzy were probs having marital problems due to scientific evidence we collected social media stalking we conducted. If you were shocked by this, you clearly didn't watch last season. I have a healthier relationship with my pizza delivery guy than this husband and wife duo. Even if they vehemently deny that they're having issues, we all know it's the truth. But now we have some more off-season scoop for you about a different Vanderpump Rules cast member. Scheana has officially switched teams and isn't Stassi and Katie's bitch bestie, and is instead Lala's co-thot friend. Maybe they bonded over sleeping with married dudes? I mean, I've only been saying it all season.
Based on extensive research more social media stalking, it looks like the two new cliques formed pretty much as soon as the reunion ended a few months ago. Scheana and Lala have been flying on jets and taking the same hoodie selfies I took with my friends in middle school; Stassi and Katie went to Europe.

The Instagram who-are-the-cooler-friends competition is real. But it came to a head this weekend when the head blonde betches of each group—Stassi and Ariana, duh—had separate parties since their birthdays are the same day and they fucking hate each other. I mean, there hasn't been a head-to-head feud this big since Derek and Hansel's walk off.

Ariana decided to stop being the cool girl who likes NASCAR and tuxedos and had a kings and queens party where Lala, Scheana, and other peeps wore lingerie and crowns. It's the new sexy mouse, I guess. While Stassi had a joyful affair where everyone dressed like dead people. How Stassi.

Kristen and Katie were obvi there, and it looks like even hillbilly Brittany was on the dark, less-slutty side. From what I can tell, Brittany is still friends with everyone (fucking nicegirl) but choosing one friend's bday over another def makes a statement. Or maybe she's just afraid because Stassi takes her bday v seriously. Regardless, we're just ready to see this shit play out on our TVs. Let the body shaming commence.
Update: Just when you thought Brittany couldn't get any more lovable, it was brought to our attention that she attended both birthday parties. Which begs the question why everyone else couldn't have done that. Guess we'll find out next season.
Kourtney Kardashian Is Dating A 23-Year-Old Model To Get Back At Scott
There's never a dull moment in the land of the Kardashians. Just days after the news that Scott Disick is fucking 19-year-old Disney Channel star Bella Thorne, Kourtney's found a new man-boy to call her own.
The man in question is Younes Bendjima, and he's a casual 15 years younger than Kourtney. He's also a v hot model, so props to Kourt. We don't know all that much about him, but his social media presence is very Rich Kids of Instagram. He's from Algeria and used to be a boxer, so they'll probably make an inspirational movie about him someday. He also has washboard abs, which we will never say no to. Also, it's basically impossible to be a worse guy than Scott, so we tentatively approve.
The two were seen out and about in Cannes this week, both hanging out on a yacht and having a night out. Cannes is the place to be right now, which must be why Scott and Bella also showed up. It's sort of like when your ex shows up at the same happy hour as you, except this happy hour is at the French Riviera and you took a private jet there.
Besotted Kourtney Kardashian, 38, rocks 'naked' dress on night out with new beau Younes Bendjima, 23, in Cannes https://t.co/yq2spvI33n

— Daily Mail Celebrity (@DailyMailCeleb) May 23, 2017
We doubt Younes is in it for the long haul—what 23-year-old would want to be a step dad?—but either way he's the perfect choice to make Scott jealous, even if it is very obvious what Kourtney is doing. Then again, Scott's not the smartest, so maybe he hasn't caught on. We'll probably have to wait six months to get the actual details of all this on Keeping Up, but for now let's just say that Kourtney is having a lot of fun in France. Even if we're not sure what a 38-year-old and a 23-year old could possibly talk about for a few minutes, let alone days on end. Seriously, any ideas?
Honestly, for two people who seem to have a very strong aversion to fucking people their own age, it's a mystery how Scott and Kourtney were together long enough to produce three children.
ABC Is Trying To Kill Us By Bringing Back 'American Idol'
The bar for a TV reboot has officially been lowered. The finale of American Idol was barely a year ago, but now three out of four major networks are fighting over who'll get to bring it back. If you just audibly groaned, that's the correct emotional response. Welcome to Trump's America.
If you're wondering how we got here, let's break it down: earlier this year, word got out that FremantleMedia, the show's production company, was shopping around a revival and was in talks with Fox and NBC. The info was vague, but it didn't come from nowhere. Somewhere in LA, we could already sense Ryan Seacrest getting his tips re-frosted and Paula Abdul popping half a bottle of Xanax. That somehow fell through, but then yesterday news broke that ABC now wants to bring American Idol back next year. Apparently the show is "the hottest property out there," which is either a blatant lie or a very scary truth.

We're really unsure what we did to deserve this. Sure, we liked American Idol back in like 2004 when we were in middle school and we thought Ruben Studdard was a lovable teddy bear, but who the fuck thinks this is a good idea now, in 2017? The show was literally canceled a year ago because of bad ratings, so what makes all these TV execs think it'll make them a shitload of money this time around? This is like when you answer a fuckboy's 2am "U up?" text for the 16th time hoping that this time he'll ask you for a relationship. At this point, Hollywood producers have less creativity than Simon Cowell's supply of shirts.
None of us are excited for the potential return of American Idol, but here are a few 2000s reboots that we could get behind:
1. 'The O.C.'
Pour one out for this classic, gone too soon. All they really need to do is find a way to bring Marissa back from the dead, and this could be lit AF. Honestly we'd watch Mischa Barton just live her life on a hidden camera, so someone should make this happen.

2. 'The Hills'
Look, we know everything that happened on this show was fake as fuck. So what? It was entertaining as hell, and we'd love to see some of these girls (*cough* Lauren and Heidi) forced to be in the same room again. Now that they're like, all moms there would be a super interesting new dynamic. LC forever.
3. 'Sex and the City'
Yes, we know they did two movies and the second one sucked. We don't care. This epic girl squad deserves a full season reboot, no questions asked. Doesn't HBO just like, keep Sarah Jessica Parker locked in their offices or something?

4. 'Paris Hilton's My New BFF'
Moment of silence for the fact that this ever existed. Yes it's trashier than the culmination of all my late-night decisions, but we would watch a reboot of this show in a heartbeat. Now the poor contestants would have to help Paris DJ at some club in Ibiza and compete to be the first to release a sex tape, and it would absolutely be an incredible shit show.
5. 'Friends'
We will never not want a legit Friends reunion. We know it probably won't ever happen, but nevertheless, we persist.

6. 'Gossip Girl'
Need we say more? If you could get Blake Lively to leave her palace complex in upstate NY, this could truly be epic. Leighton Meester definitely doesn't have anything better going on, and we would kill to see Blair Waldorf as a mom.
7. 'Punk'd'
This could just come back on Youtube or some shit like that, but who doesn't want a little bit of Ashton Kutcher running around fucking shit up in their day? Horrible people, that's who. Still waiting for Ashton to pop out of the woodwork and tell us we've all been punk'd for the last six months tbh…

8. 'Sabrina the Teenage Witch'
This show was everything. Stupid jokes, cool ~magic~, and Melissa Joan Hart getting herself into literally every embarrassing situation you could imagine. Netflix, start the paperwork, because this would be the perfect thing to bring back. We'll take 10% on the back end as a small finder's fee.
9. 'Alias'
Now that Jennifer Garner is officially done with Ben Affleck's bullshit, she could use a project to really devote her energy to. Aka time to bring back Alias! Jen was always an underrated badass, and she could definitely get back into it.

10. 'The Amanda Show'
Amanda Bynes has had a rough few years, and we really have no clue where she is now or what she's been up to. Seriously, where's Amanda? Can someone please let us know or alert the proper authorities? Wherever she is, Amanda needs to find a way to become a normal person again, and going back to her roots would be the perfect thing. Bring in the dancing lobsters, rake in the cash.
Is Chris Soules Completely F*cked?
The Betches discuss Chris Soules' recent arrest and Bill O'Reilly's $25 million bullsh*t payout. They answer a Dear Betch about defining the relationship too soon and play some really challenging Would You Rather's and Shoot, F*ck, Marry's.
Read: Chris Soules Was Arrested
Corinne And Her Platinum Vagine Are "Most Likely" Going On 'Bachelor In Paradise'
As we have all known since she took her first sip of Champagne on The Bachelor, Corinne Olympios was literally made for Paradise. Like, I get that she was "in love" with Nick and all that, but I think it's safe to say that the world needs Corinne blacking out on an island in Mexico with 25 other hot singles more than it needs her in L.A. carrying Nick Viall's groceries. Well, we are all one step closer to making that happen. Corinne told E! News that she is "most likely" going to Paradise, adding she's "still not sure yet." Now, I think we all know that Corinne is absolutely a yes for BIP, she's just playing this whole thing out for as long as she can. Why? To get attention aka Corinne's oxygen. Without it, she would suffocate and die, and that would be a horrible day, not only for Bachelor Nation, but for the world.
"Most likely, yes. So not 100 percent locked in yet," were her exact words, which incidentally is what I say every Saturday night to my friends/myself/my dignity when asked if I'm going to go over to fuck see that guy I've been bitching about all week. So yeah, you can bet we'll be seeing her this season.
Meanwhile, Raven is out here like:
That's what we in the biz call a "Mexican Thirst Trap."
Just to catch you up on what Corinne (and, by extension, Raquel) have been up to ever since she straddled Nick in a bounce house and changed all of our lives, girl has been hustling. First, she's launching her own clothing line called Team Corn which features tanks and tees with sayings like "Okay, but first cheese pasta" and "Dude I need sushi" and, of course, "Platinum Vagine." I'd make fun of it if I wasn't low-key already on her website buying two of every color.
In addition to the Team Corn T-shirt line, Corinne is looking to expand her empire into swim and activewear, as well as starting her own podcast, where she'll presumably talk mad shit on other Bachelor contestants (Taylor) and give advice on how to treat your adult nanny. Corinne is also in a kind-of relationship, though she won't say with who (is it Chad?). All she's told us is that he lives in L.A. (seriously, Chad?), they've been "vibing really nicely," (please, let it be Chad) and she's known him for "a really long time." Honestly, as long as he's not also dating 25 other women, it's a step up from her last relationship. And seriously, if this "special someone" is what keeps Corinne from going to Mexico, then not only is he selfish, but he is keeping her from America in a time where we need her most.
Make America Corinne Again, fam!