Are Lab-Grown Diamonds Worth It? An Investigation
Picking out an engagement ring is no easy feat—and if you think it is, you definitely haven't spent enough time thinking about it. (Just kidding! Please tell me your secrets.) There are so many factors to consider: exactly how bankrupt are you hoping this ring will leave you? What's your ring size (and will you still wear that size in six months, or will your sweating for the wedding routine throw everything off?) Are the 4 Cs (cut, color, clarity, carat) everything you dreamed? And finally, the main event: assuming that you're springing for a diamond ring, should you go for mined or lab-grown diamonds?
I'll be totally honest: I hear a lot of bad things about the ethics of diamond sourcing, but I'm also shallow as hell and don't like the idea of my forever ring being anything but 100% legit. So, I spoke with a rep from Clean Origin, a laboratory-grown diamond company featured in Vogue, W Magazine, Harper's Bazaar, and even Betches. They answered all my questions about WTF lab-grown diamonds are, and how they're different from buying a "real" diamond. If you've been wondering the same thing, read on.
What Are The Pros Of Lab-Grown Diamonds?
Since I was talking to a lab-grown diamond company, I figured I'd kick things off with a softball. Per the representative I spoke with, "lab-created diamonds are affordable, conflict-free and environmentally sustainable alternative to mined diamonds." When asked to expand on each of those points (affordable diamonds? Tell me more), they clarified that lab-grown diamonds are typically "20-30%" less expensive than mined diamonds. Apparently, lab-created diamonds follow a simpler process than mined diamonds, which means "less costs get passed onto the consumer."
As for their ethical benefits, lab-grown diamonds have the advantage of not being "mined using exploited labor," and are thus "the only diamonds that can be trusted to be truly conflict-free." Lab-grown diamonds also sidestep "the environmental impact of extracting mined diamonds from the earth," which, upon further research, is not a negligible impact. Per Diamond Foundry, "even the most 'sustainable' mining site" unearths "up to 250 tons of earth for a single carat of diamond." Considering that lab-grown diamonds unearth exactly zero tons of earth, it does seem more sustainable and responsible.
Is There A Visible Difference?
According to Clean Origin, lab-created diamonds are "atomically identical" to mined diamonds. The only difference is that they came out of a lab instead of the ground, and there's no way to tell from looking at a ring whether the diamond is mined or lab-grown. I was kind of skeptical of this answer TBH (if they look identical, why isn't literally everyone buying lab-grown diamonds?!), but the internet at large confirms this. Back in 2015, Popular Science ran a piece claiming that lab-grown diamonds were "so indistinguishable to the naked eye that the diamond industry in an arms race to produce machines that discern lab-grown from natural ones, in order to keep the synthetics from flooding the market."
First of all, the diamond industry needs to take an enormous chill pill—but I have to say, I'm impressed to see how much the lab-grown diamond industry has gotten to them.
Are Lab-Grown Diamonds Synthetic?
In my lab-grown diamond research, I noticed a lot of outlets using the term "synthetic" to describe any diamond that wasn't mined. Curious whether this was an appropriate designation, I checked in with Clean Origin, and apparently, the term "synthetic" is on its way out. Here's how it was explained to me, starting with the basics of what a diamond really is: "A diamond is pure crystalized carbon; a diamond is a diamond whether it is grown in a lab or comes out of the ground." The Clean Origin rep continued, "The term synthetic is not accurate—in fact the Federal Trade Commission recently ruled that lab-grown diamonds ARE real diamonds and can no longer be called 'synthetic.'"
The Gemological Institute of America (what, not familiar?) is on the FTC's side, and has updated its language for all certificates issued for lab-grown diamonds. Per their website, "the grading lab will no longer use the term synthetic when referring to diamonds created in a lab, either inside its reports, or in the title. The new reports will also feature the same 4 Cs descriptions found on the GIA's grading reports for natural diamonds." In other words, any reports you see referring to lab-grown diamonds as either "synthetic" or "fake" are pure and utter bullsh*t: they're made from the exact same material as any other "real" diamond, and the only difference is that no one died for it. (Kidding! I think?)
Could lab-grown diamonds replace mined stones? pic.twitter.com/UtmGJpMBnk

— The Economist (@TheEconomist) May 13, 2019
I'm sure it sounds like I'm coming down hard on the side of lab-grown diamonds, but, well, I am. The price point makes a big difference to me, and frankly, I'm all about scientific improvements on outdated methods. After all, modern technology is behind most of my beauty routines—why shouldn't it be in my jewelry too? That being said, I totally understand if you have a sentimental attachment to the idea of a diamond that's found in nature. Just really, truly do your due diligence to make sure that diamond is ethically sourced—it's 2019, and you have no excuse not to.
Images: Izabelle Acheson / Unsplash;  @cleanorigin @pleasereturntocesar/ Instagram; @TheEconomist / Twitter
8 Diamond Alternatives For Engagement Rings
Yay, engagement season is upon us. Break out the wine and self-loathing and prepare to see no less than 10 engagements on your combined social media channels. If you're the one getting engaged and are dropping hints left and right for your idiot partner to pick up, it may be time to explore options outside the normal engagement ring, i.e. not necessarily a diamond. Don't @ me—if a sapphire ring is good enough for Kate Middleton, it's good enough for you. Let's explore some diamond alternatives, shall we?
1. Emeralds
One of the four precious stones (along with rubies, sapphires, and diamonds), emeralds are the birthstone for May, super green, and perfect for the unique betch. JFK actually proposed to OG Betch, Jackie, with an emerald ring. Word of warning, though—emeralds are softer than diamonds, rubies, and other stones, so be careful which setting you choose.

ShyGems 1.5 Carat Round Classic Emerald and Diamond Vintage Engagement Ring
2. Sapphires
Princess Diana chose her 12-carat sapphire ring from a jewelry collection available to common folk, but it's still arguably the most well-known engagement ring ever—especially now that Kate Middleton is sporting it. Sapphires are said to promote tranquility and symbolize faithfulness, so they're a nice choice for a ring signifying that you're going to forever put up with the same person. They're typically blue, but they can come in green, white, pink, and even yellow. They're also super durable, so they're good for those of you prone to slamming your hand in drawers.

Miadora Signature Collection 10k White Gold Sapphire and 1/8ct TDW Diamond 3-stone Infinity Engagement Ring
3. Moissanite
Moissanite is a gemstone that literally came from space à la meteorites, so if you're v into your horoscope and the phases of the moon and its effects on whether you're being a psycho or not, this could be the stone for you. Naturally occurring moissanite is super rare, so a lot of what you'll find today is lab created. However, it's nearly as hard as a diamond and can be cut well enough to fool everyone. Plus, it's cheaper and shinier, so yay!

Brilliance Five Stone Moissanite Engagement Ring In White Gold (7.5 Mm)
4. Lab-Grown Diamonds
Okay so this doesn't technically fall under diamond alternatives, but it does in the sense that lab-grown diamonds are not your traditional diamonds. If you aren't super pumped about blood diamonds and are doubtful about your rock being conflict-free, it could be time to explore lab-grown diamonds. They're usually about 15 to 20 percent cheaper than natural diamonds and chemically are EXACTLY the same. The biggest difference is that they aren't billions of years old and weren't found in a mine by an underpaid worker; they were grown in a lab by nerds. Clean Origin is a company that launched earlier this year, and the majority of their lab-grown diamond rings are 30 percent cheaper than their natural diamond counterparts. They're graded exactly the same way, are just as gorgeous, and are, still, literally, a REAL DIAMOND FOR A FRACTION OF THE PRICE COME ON PEOPLE.

Clean Origin Petite Delicate Halo Ring
5. Rubies
Rubies can actually be just as expensive as diamonds. #Themoreyouknow . Sarah Ferguson, kind of former Duchess, had a ruby engagement ring from Prince Andrew. Mark Zuckerburg, reptilian overlord, proposed with a three-stone ring with a ruby at the center flanked by a diamond on each side. Rubies are said to symbolize passion and love with their rich red color (aww). They're also pretty tough and can survive being banged around at SoulCycle or while washing dishes.

JeenJewels Vintage 1.50 Carat Ruby and Diamond Engagement Ring in White Gold for Women
6. Knots
Not into stones and diamonds? That's chill—maybe think about telling everyone you're engaged with a ring with a knot tied in it. Maybe you're just a super literal person, and you're super serious about TYING THE KNOT so you need a KNOT ring. C'mon guys, this is so fun.

7. Claddagh Rings
If you and your intended just, really, LOVE Irish and Celtic culture (maybe you're living in Ireland or met in Ireland while studying abroad or you're Irish), think about proposing with (or asking for) a Claddagh ring. The traditional Irish ring dates back to Roman times (cool story, Hansel), and was actually used as an engagement and wedding ring in the Middle Ages.

Glencara – Ladies 14K White Gold Silver Claddagh Ring
8. Heirlooms
For the low, low price of probably free, you can guilt Grandma into forking over her vintage two-carat emerald and diamond ring so that you can strategically give it to your fiancé-to-be and force him to propose. On the other hand, dudes, you can get Aunt Diane's classy heirloom sapphire ring and promise to "finally marry that lovely Jenny girl."  Heirlooms can be much more meaningful than just heading to the store and picking out something totally new, so it's worth thinking about.

1stdibs- Art Deco Old European Cut Diamond Platinum Ring Circa 1920
Images: Anne Edgar, Unsplash; Glencara; 1stdibs; Audrey Rose; Jeen Jewels; Clean Origin; Brilliance; Overstock; ShyGems
Betches may receive a portion of revenue if you click a link and purchase a product or service. The links are independently placed and do not influence editorial content.

The Most Expensive Celebrity Engagement Rings
I'm one of those girls who is obsessed with all things weddings. And much to my boyfriend's dismay, I've known what engagement ring I've wanted since I was little. I jokingly say to my friends that if the ring isn't big enough, no matter how much I love the guy, I'm going to have to say no. Shallow? Maybe. But don't pretend like you'd be thrilled with a ring that was less than a carat. Because of this obsession fascination with weddings, whenever I hear of anyone getting engaged, my first question is, "what does the ring look like?" This is why celebrity engagements are so exciting because you know the ring ain't gonna be small and neither will the price tag. So, here is a list of the most expensive celebrity engagement rings. I promise they will not disappoint.
Starting this list off of expensive celebrity engagement rings with a bang (and the most expensive one) is our girl Mariah. Being the diva she is known to be, we all know she wouldn't accept a ring less than fabulous. Her then-fiancé, James Packer (an actual billionaire), proposed with a 35-carat emerald cut engagement ring designed by Wilfredo Rosado. Its estimated value is $10 million. Although the engagement was called off seven months later, Carey got to keep the diamond ring. BRB, gonna go slide into James's DMs.
Kimmy has had her fair share of most expensive engagement rings in her day. When Kris Humphries popped the question in 2011, he gave her a 16.21-carat engagement ring, estimated at $2 million. After that marriage fizzled (rather quickly, might I add), Kanye West popped the question to Kim 2013 with a 15-carat engagement ring that rung in at $4.5 million. However, after her ring was stolen in Paris in 2016, Kanye upgraded her v expensive ring to a vvv expensive ring (below). KKW's most expensive engagement ring? A whopping 20-carat ring that is estimated to cost $8.5 million. And who designed these three rings? The queen of expensive engagement rings, of course: Lorraine Schwartz. Kanye, do you have a younger brother? Just asking for a friend.
3. Paris Hilton
As an heiress to a successful hotel-chain, you bet Paris Hilton is going to have one of the most expensive celebrity engagement rings. Her fiancé, Paris Latsis, proposed with a 25-carat ring that set him back casually cost him $4.7 million. However, after their split, her ring was auctioned off to help raise money for Hurricane Katrina. TBH, I'm v impressed. Nice work Paris.
4. Beyoncé
Jay-Z needed to make sure the engagement ring he bought was fit for a queen. And he did just that. Her 18-carat, $5 million ring is the envy of everyone (especially me). The emerald-cut designed by Lorraine Schwartz is amazing.
5. Elizabeth Taylor
Elizabeth has had her fair share of expensive engagement rings (8 marriages, to be exact—smh some people have all the luck). In 1957, she received a ring from Mike Todd was 29.4 carats. However, after that marriage ended and she met and married Richard Burton in 1964, she was gifted with another spectacular ring. He proposed with an 18.61-carat ring (that could also be removed from the band and worn as a brooch) that was surrounded with diamonds. After the first 5 years of their marriage, he gifted her with a MASSIVE ring, now known as the Elizabeth Taylor Diamond. Ringing in (lol) at 33.19-carats and worth $8.8 million, Elizabeth Taylor's ring from Richard Burton is one of the largest on this list.
6. Jacqueline Kennedy Onassis
In 1968, 5 years after the death of John F Kennedy, Aristotle Onassis proposed to Jackie with a 40.42-carat engagement ring. Yes, you read that correctly. Although her ring is the biggest on this list, it isn't the most expensive. The estimated value was $2.59 million. However, Jackie only wore this ring twice before it was stored in an NYC bank vault until she died.

Images: @jewelryjournall, @kimkardashian, @daralyaqza, @thewedlist, @elizabethtayor/Instagram; Wikimedia
5 Affordable Dupes Of Your Favorite Celebs' Engagement Rings
Engagement ring trends are a funny thing. Mostly because they symbolize eternal love blah, blah, blah, but also because they're something you're (hopefully) going to be flaunting for decades to come. These aren't regular trends in shoes that come and go—these are like, v serious trends that you often can't afford to f*ck up. Obviously, these precious jewels are expensive af and unless you're, say a celebrity like Ariana or Pete, you can't afford to buy a giant rock of a diamond and then change your mind a few months later (too soon?). While we're on the topic of Ariana and Pete, in addition to mistaken early engagements, jewelers have been seeing a spike in colored diamonds and gemstones. Thanks to trendsetter Kate Middleton, tons of people have been wanting to rock a stunning sapphire or more recently, like Lady Gaga, a blinding pink diamond on their hand. If you're one of those who are obsessed with colored engagement rings (hi, same here) but are looking for a much, much more affordable option, you're in luck. No need to thank me. Here are some recently engaged celebs who have worn a one-of-a-kind colorful gem and the matching dupes you can buy for yourself without breaking the bank.
1. Lady Gaga
The singer's rock is said to be a "6-7 carat pink sapphire with a diamond halo totaling 3-4 carats," according to the president of WP Diamonds.
View this post on Instagram
The Dupe

1CT Emerald Cut Pink Topaz And Diamond Ring Crafted In Solid 14K White Gold, $299
2. Gwyneth Paltrow
According to TIME, experts say this "rare blue sapphire" could be anywhere from 10 to 13 carats and be worth up to a whopping $500,000. Must be nice, am I right?
The Dupe

Jared Lab-Created Sapphire Ring Blue & White 10K White Gold, $579
3. Hilary Swank
Although Hilary and (now ex-fiancé) Ruben Torres split just a few months after their engagement in 2016, she flaunted an emerald-cut emerald stone on a gold band.
The Dupe

Kay Jewelers Lab-Created Emerald Lab-Created Sapphires Sterling Silver Ring, $229
4. Iggy Azalea
First things first, Iggy is the realest. She broke up with her ex-fiancé Nick Young a year after their engagement when she caught him cheating. Then, she tweeted about it and later stated on TV that she burned his clothes in a literal bonfire. Honestly, well-deserved, IMO. As for the ring, People says Young designed the 10.43-carat ring himself. It consists of an 8.15-carat yellow diamond and a white diamond halo set into white gold.
The Dupe

1 1/4 Carat Oval Shape Citrine And Two Diamond Ring In 14 Karat Yellow Gold, $499
5. Eva Longoria
When now-husband José Bastón popped the question in 2015, he presented this massive ruby and diamond engagement ring and it's seriously impossible not to stare at it.
View this post on Instagram
The Dupe

Zales 7.0mm Cushion-Cut Garnet and Lab-Created White Sapphire Ring in Sterling Silver, $109
Photo: Jose Martinez / Unsplash; Instagram (5); Super Jeweler (2); Kay Jewelers; Jared; Zales
Betches may receive a portion of revenue if you click a link and purchase a product or service. The links are independently placed and do not influence editorial content.

Tacky Engagement Rings You Should Not Wear & Classy Alternatives
Ding ding ding! I'm here to judge you again for your choices! This time I've set my sights on engagement rings. I get that having an engagement ring at all from the person you love and want to marry blah blah is amazing. But I and others are still totes allowed to think your giant yellow on yellow ring is a travesty and should be exchanged for literally anything else. The thing is, everyone loves classy engagement rings. But the problem is that not everyone understands what "classy" means.
Trendy is not classy, and bright, loud, or obnoxiously large engagement rings do not for good taste make. If you're wondering whether your ring falls in the hot or not category, you should probs consult our list. Oh, and be sure to tell me what a bad person I am in the comments. Love ya, mean it!
Tacky Engagement Rings
Heart-Shaped Rings

Adiamor French Cut Basket Setting Diamonds 1/2 Way In 14K White Gold with a 0.70 Ct. Heart Cut Diamond 
Sorry, but it's true. Lady Gaga's pink heart engagement ring worked for her because she's Lady Fucking Gaga. You, on the other hand, likely work a corporate job, spend a lot of time at home or in sweats (same), and are MUCH less edgy than you think. The heart doesn't really work for you, Lisa Frank. On the other hand, you may be a backwoods moonshiner who loves the heart shape because you're actually 14 and this ring means the start of a new life outside Crusty Acres, Alabama. Good for you!
Disney-Inspired Engagement Rings

Zale's Enchanted Disney Belle 1/10 CT. T.W. Diamond Rose Ring in 10K Rose Gold
If you want something Disney-inspired for an engagement ring, you're probably too young to get married. We've already discussed why Disney weddings are just unacceptable, but now apparently y'all have decided to test our limits with Disney engagement rings, and just no. Do you really need the ring that Belle would have worn to signify her devotion to the Furry movement? Or the diamond for which Princess Jasmine def would have let Aladdin show her a whole new world with? What about the engagement ring Pocahontas wouldn't have had because the early English settlers were terrible human being and would have stolen it and given her a smallpox blanket instead? Let's think this through and embrace adulthood.
Giant Rings
Baby West Holds Kim & Kanye's Ring – https://t.co/C5hGbvZRA8 @KimKardashian #northwest #babywest #kimkardashian #kim #kardashian #kanyewest #kanye #west #diamond #engagement #wedding #ring #therock #cute #style #design #women #woman #jewelry #marriage #propose #proposal #newyear pic.twitter.com/YRCRH4JNs4

— UnusualRingsReview (@ringsreview) January 2, 2018
Yes, that's so amazing and you're so #blessed that your fiancé spent last year slaving away selling car insurance or whatever he does to buy you a four- to six-carat ring. However, it's so big it looks fake. You know what I mean. Unless you're Beyoncé or the owner of a yacht, chateau, and small island, the giant diamond looks a lil off on your un-manicured finger. Maybe be a tad more modest.
Bright Pink Anything

YIKES. Jeulia Flower Design Round Cut Created Pink Sapphire Engagement Ring 6.34CT TW
If your ring looks like a mashup of Claire's (RIP) and Care Bear feelings, it may not be a good choice for you, friend. Not only will a bright pink diamond or gemstone look fake, but it's hella tacky and ultimately not a solid choice. Look at that shit. Are you gonna want to rock this at age 55? Maybe if you're weird and into motorcycles, but likely not.
Overly Trendy Shit

Monroe York Diamonds Noire – Black Diamond Engagement Ring 3.40ct
Just because halo rings or black rings or charcoal shit or twine is in style, that doesn't mean it's a good choice for an engagement ring that you'll (hopefully) wear forever. Trends don't last, and unless you remain v weird, artsy, and into fringe electronica dance music well into your 60s, this may not be a great fit for you down the line.
Classy Engagement Rings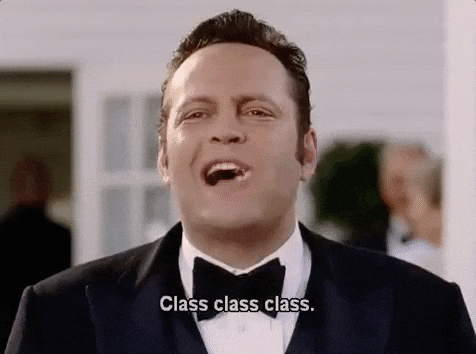 The Tiffany Cut And Setting

YAAAAAAS. The Tiffany® Setting
Girl, yas. I don't care how against the patriarchy/corporations you are or claim to be, everyone fucking loves Tiffany's. The fact that there is a specific and special Tiffany cut just goes to show that when you operate an amazing business for like, over 100 years, it pays off. Getting engaged with a classic Tiffany cut solitaire on a platinum band is a gift in and of itself. That shit will never go out of style, and the beauty of the diamond will never go out of style.
Vintage, Estate, Or Inherited Rings

Sofia Kaman La Jolie-Vintage Engagement Ring
I'm not going to shit on anything that was a hand-me-down, inherited, estate, or vintage piece. Any ring that has a story behind it is awesome. You have my blessing. And yeah, the yellow gold band with the miner's cut may be a little outdated, but you can make that shit look good. Hell, you can even have it reset once your mother-in-law dies!
Gemstone Diamond Combos
Lucie Campbell London Antique Platinum emerald diamond ring signed and numbered JE Caldwell estimated 2.2cts centre stone
Rings that use gemstones as the center stone or incorporate both gems and diamonds are inherently betchy. They're just different enough to be noticeable, but they don't go overboard. I mean, shit, if it's good enough for Kate Middleton, it's good enough for us. It's also a great way to incorporate birthstones if you're into that sort of thing. Diamonds are classic, but a splash of color from a ruby, emerald, or sapphire lends something special.
Classic Cuts And Simple Bands
Ritani Solitaire Diamond Cathedral Engagement Ring With Surprise Diamonds
Classic is classy, end of story. A classic solitaire, or an emerald cut with surrounding diamonds, a cushion cut—they're all timeless. That's probably the biggest takeaway for classy rings—they won't age. They won't seem trendy in three years (I see you, halo rings), and that's kind of the point.
Images: Bridget Flohe / Unsplash; Giphy (2) 
We're Calling Bullshit On People Who Say They Love Small Engagement Rings
I have a love-hate relationship with social media. One the one hand, I can post pictures from 2013 spring break where I was 10 pounds smaller and five shades tanner and everyone thinks that's what I still look like. But on the other hand, it gives people who suck a forum to tell the world their sucky opinions when, for the most part, no one gives a fuck. Case in point, when this Australian girl tweeted a pic of the world's tiniest engagement ring with the caption "Imagine finally being proposed to & this is the ring youre** given" and the Twitter-verse lost their goddamn minds saying how terrible she was. Like, fucking chill.
**Please note the lack of apostrophe isn't because I'm stupid. It's because the girl who tweeted this out is and I'm quoting her.
Imagine finally being proposed to & this is the ring youre given pic.twitter.com/XN64jnbQtw

— tyaa fan club (@Daymjina) August 18, 2017
For the most part, everyone who doesn't have a life felt strongly enough about this to reply told their own stories about how they got proposed to with a shitty ring, or in some cases, no ring at all and have never been happier because it's about their love for each other, not the size of the diamond and blah blah blah.
I think small, understated & simplistic rings are classier anyway! would go with anything

— mj (@MegGriessel) August 21, 2017
Fucking yawn. I mean, I get it. If you get a microscopic ring and that's enough to make you not wanna marry a person, you shouldn't be getting married in the first place. BUT… I'm calling bullshit on anyone who says they wouldn't be a little disappointed.

Are you trying to tell me none of these people posting their fugly little rings never had a secret wedding Pinterest board that's filled with 4- or 5-carat cushion-cut sparklers? And instead they've been dreaming of the day they tied themselves to one dick the rest of their lives with a diamond so small you need a microscope to see it? Lol, yeah fucking right. Like, you can say "size doesn't matter" all you want, but that doesn't mean anybody actively wants to fuck a guy with a micropenis.
I'm sorry, but I have not waited my whole life to get proposed to with a ring that looks like it came in a plastic bubble out of a vending machine for 25 cents. And there's no way you have either. Give up the holier-than-thou act. We see you and your phony af "I love my tiny-ass diamond" tweets. Nice try, contrarians of the internet. You are dismissed for today.