Could One Of These Women Be The Next Vice President?
Welp, after a truly wild primary season that started with approx. 666 thousand candidates of various backgrounds in the running, we have narrowed our option down to the old, white, Christian dude. What a breath of fresh air!
No matter your opinion on the man, Joe Biden is very likely to be the Democratic nominee for the 2020 presidential race, and humanity will be in much better shape if he beats Donald Trump. The good news is, Biden still has the opportunity to pick an exciting running mate.

Biden has already promised that he would be picking a woman as is vice-presidential nominee, both as a concession to disappointed progressives and to balance out his relentless straight-white–cis-maleness. Picks are typically announced around late June or July in the run-up to the Democratic National Convention (postponed to August this year), but given the extraordinary times and a campaign that could use a real shot of enthusiasm, we wouldn't be surprised if the second name on the ticket drops sooner than expected.
Here are some amazing women on the shortlist: 
Kamala Harris

Harris and Biden may have butted heads during the primary debates, but that's all in the past. Harris was quick to endorse Biden early on,  sparking early theories that she may top his VP shortlist. The California senator and former attorney general has name recognition, experience, and brings diversity to the table.
Plus, while she's seen as a somewhat progressive pick, a lot of her politics are actually pretty moderate. For Biden, she could be the best of both worlds. Biden ran on being able to secure the Black vote during the primary, and having Harris as his VP could help him solidify that same strategy in the general election. Plus, Harris had a close friendship with Biden's late son Beau — the two worked together frequently as attorneys. general.
And let's be real, she'd add a much needed ~cool~ factor to Biden's, uh, pretty straight edge image.
Elizabeth Warren

Liz! Liz! Liz! Warren and Biden certainly disagree on some things, but this could actually work in their favor. Warren is seen as a progressive, and Biden is seen as a moderate/centrist. If Biden wants to bring in Dems who are further on the Left, picking Warren as his VP could be a smart move. Plus, she has a plan for everything, and could be a very effective VP. Also, after endorsing Biden with a video, Warren told Rachel Maddow that she would say "yes," to the question of whether or not she would accept the role of VP from Biden.
Judging by the complete lack of hesitation in her answer, it seems like something maybe she had already thought about. Makes ya think…
Stacey Abrams

Abrams gained national attention in 2018 when she ran against Brian Kemp for the seat of governor in Georgia. The election was pretty controversial, since Kemp was Secretary of State at the time, meaning he got to oversee an election he was running in, something one could call a conflict of interest. Kemp ended up winning by a small number of votes, but that's a whole other story. Abrams caught the attention of many Americans as she came close defeating Kemp in the red state of Georgia. She's a captivating candidate, and she is a woman of color, which would, again, help with Biden's saltine cracker image.
Amy Klobuchar

Klobuchar was quick to drop out of the race and endorse Biden back when Bernie was the frontrunner, making us wonder if she is working to get that VP spot. She and Biden also make sense as a team. They're both moderates, yet they appeal to different demographics. Klobuchar has that Midwest vibe that does well with…Midwesterners, and liberal women across the country. She's got a real moderate feminist energy, which appeals to white moms, AKA a big part of the voting pool. She's well-liked amongst Dems, and people seem to enjoy her performances at debates. Especially her one liners that I am convinced she learned how to formulate at a $400 week long stand up comedy class at Caroline's on Broadway.
Gretchen Whitmer

Who? You may not recognize Whitmer's name right away, but she has been in the news a lot lately. As the current governor of Michigan, she is receiving some criticism for her very strict measures for combatting COVID-19. People are pissed tf off about it, but as the saying goes…all press is good press. Plus, the main people she is pissing off are Republicans, so it could potentially gaining her some brownie points with Dems. She is def establishing herself as a woman in power who stands her ground, and there's something to be said for that.
WILDCARD: Michelle Obama 

Truly the only thing that could save 2020. And it's not just pundits and stans fantasizing over a Michelle Obama vice presidency — the Bidens can't resist the idea either.
"I'd love it if Michelle [Obama] would agree to it. I think she's had it with politics. She's so good at everything she does. That would be wonderful," @DrBiden says when asked if the former first lady would consider being Joe Biden's running mate. https://t.co/tAOTzVqh4T pic.twitter.com/DShgiFmj9D

— New Day (@NewDay) April 24, 2020
Jill Biden, wife of the presumptive Democratic nominee, said she would "love to see" former First Lady Michelle Obama join her husband's ticket if she would agree to it. The former Vice President himself said he'd appoint Obama "in a heartbeat" but that he doesn't "think she has any desire to live near the White House again."
Well if Joe Biden doesn't pick a woman, after all, it's safe to say I have no desire to live near America again.
Images: Getty; Giphy
Here's How Politicians Would Spend Their Quarantines
Hey girl, wanna quarantine & chill? Welp, hope so, because you don't have much choice. Trump has urged Americans to limit gatherings to 10 people or less. Quarantining ourselves will help keep COVID-19 from spreading, and it's especially important for young people to take on this responsibility, as we are often carriers who can spread the virus unknowingly to elders or people with other health conditions, who are more likely to experience serious effects from the disease.
While some of us are working from home, and many of us are stuck without work or paid time off (send love and cash to any service workers/independent contractors you can!), most politicians are still out in these streets. I guess they have a duty to fulfill in these dark times…let's see if they can rise to the occasion.
But since we're home, we've decided to spend some time coming up with how some of our most beloved and most despised politicians would spend their quarantine & chill time. Let the games begin!
Bernie Sanders
Bernie is going to take this time to get set up on the Youtube so he can continue making videos once again asking for us for our financial support. His wife, Jane, will be his videographer, and they will go widely unseen since Bernie doesn't realize it's all about the TikTok at this point. He will ignore Hulu's repeated recommendation that he stream "Hillary."
Bernie will also, of course, take this time to really lean into his bedhead and socially distance himself from any type of hairbrush or comb. Jane supports him in this journey because their love is pure.

Elizabeth Warren
Liz will be damned if this quarantine stops her from being productive. She's color-coding her closet, reorganizing the food pantry, doing her friend's taxes, and making spreadsheets simply for the fun of it.
If she, her husband, and Bailey want to watch a movie? You bet your sweet ass Liz has made a PowerPoint presentation breaking down which options are best and why.
Liz will, of course, continue coming up with bulletproof political plans that will go underappreciated by the American public.
Mike Pence
Things are finally as God intended: Pence is at home with Mother, away from any other nasty woman's presence.
Here, Mother can provide Pence with the 8 glasses of warm, whole milk he requires per day, while she reads him the Hyde Amendment (the legislative provision barring the use of federal funds to pay for abortion) out loud to soothe him. All is well.

Mitch McConnell
Mitch McConnell will treat social distancing the same way he treats his time on Capitol hill: by ignoring the many bills currently on his desk that could literally save lives. He and his wife, Transportation Secretary Elaine Chao, will further map their path to corrupt the federal entire government until McConnell is exposed to the virus, after which he will retreat back into his shell to self-quarantine for 14 days.
Joe Biden
Tbh who fucking knows, but I can confidently predict he would go on live TV and say something like, "I spent my quarantine time like I did every Christmas as a kid: riding my tractor down to the graveyard to have chicken fights with Ol' Man Popsicle Stick, who, have you me, under many things, as they say, would not, on account of, you know, the thing."

AOC
No amount of social distancing can stop this content queen from setting Twitter ablaze with her hot takes. Anyone with a bad take is getting retweeted WITH comment and dragged to clap back hell.
No internet troll is safe. No conservative commentator can hide. She's coming for you.
Susan Collins
Hopefully sitting in a corner and thinking about what she's done. And then regretting it.
That's all I'll say on that.
Brett Kavanaugh
Speaking of Susan Collins…
You just KNOW Brett is the guy who is going out to crowded bars and getting blackout, even after we've been told to socially distance ourselves.
Nothing can stop him from going out with his boys Tobin, Squi, and P.J.!!! Time to chug some beers and FSU because this is AMERICA and no one can tell him no (and if they do it will not compute).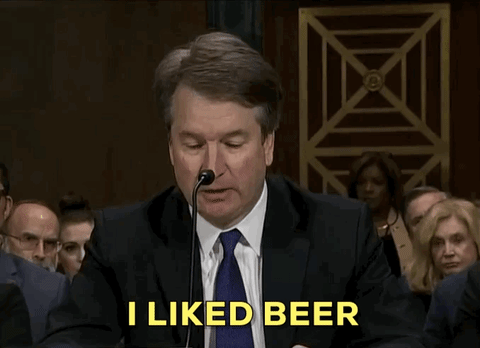 RBG
A GoFundMe has been put together to provide RBG with a glass box, a la the one Joe locks his victims in in You, but obviously less creepy and fully equipped with everything Ruth needs for her daily workouts.
Food and water will be brought to RBG by a person in a hazmat suit, who will deliver it through a small opening in the box. Again, much like Joe from You, but with the intent to keep this woman tf alive, not to kill her. She is routinely let out so she can be measured for the top-secret, Bloomberg-funded RBG clone that we are definitely not making.
Cory Booker
Cory Booker gets to spend his quarantine time the way we all wish we could spend ours: with Rosario Dawson. The two are finally together without the distractions of his busy political life and her busy celebrity/being a perfect person life.
With this extra free time, Cory will of course continue to pursue his passion of tweeting out bad jokes about coffee. Fuck it, he might just turn it into a passion project and make a coffee table book full of lame coffee jokes. The perfect present for all of our dads.
"Sleep" and I broke up a few nights ago. I'm dating "Coffee" now. She's Hot!

— Cory Booker (@CoryBooker) May 29, 2009
Maxine Waters
Maxine Walters will be reclaiming her time, tyvm.
Donald Trump
Social distancing as president is what Trump had always thought this job would be like. He's locking himself in his room, ordering all the McDonald's fish fillets in the greater D.C. area, stockpiling Diet Coke, and watching Fox News.
Melania is pretending to have COVID-19 as an excuse to not be near him.
At long last, peace, quiet, and a lack of total responsibility. America is finally great again.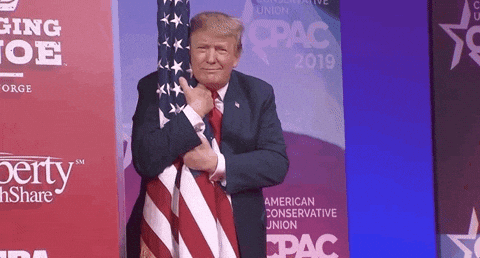 Want more stories like this? Subscribe to the Betches Sup newsletter for a lunchtime briefing to make you laugh, instead of cry, about the news.
Images: Giphy (5)
Why We Needed Elizabeth Warren
It was pretty clear, even before Super Tuesday, that Elizabeth Warren was not going to be the Democratic Party's nominee. Whatever Crest 3D Whitestrips-induced spell Joe Biden cast over the people of South Carolina that spread faster than the Coronavirus into the campaigns of both Buttigieg and Klobuchar pretty much solidified that. I knew it was a long shot, but I was still excited to cast my vote for a female candidate that I truly felt was the best person for the job.
On Sunday night, two days before I would vote for Warren, I was chatting with my ex-boyfriend about the election. Which I recognize was probably my first mistake. He tried to convince me to switch my vote to Bernie. At the time, I was a little annoyed but mostly just glad that, as his EX-girlfriend, I could argue with him without having to worry about the impact it would have on an already fragile and clearly unhealthy relationship. But now, after a Tuesday that most can agree was not-so-f*cking super, I'm pissed.
And I'm not the only person who had to fight off a Bernie bro trying to bully them into changing their vote. So for those of you who, like me, are angry that Warren is out and could use some commiseration, or for those of you who, like my ex, are angry that she didn't drop out sooner, here is a list of reasons why Warren's candidacy was f*cking important and it's a god damn shame that she's gone. 
Would you like your white man to be 77 or 78 years old?
I mean seriously America. How did we go from the most diverse cast of characters candidates in a presidential race to two men who if you squinted and tilted your head just right, could be the same person on different days? One post-spa visit that offered half-price tanning and teeth whitening packages, and the other post-night of literally being the old man who went to bed and bumped his head and couldn't get up in the morning. 
Yes, Warren is white and 70—she's not the most representative of the diversity we need to see in American politics. But she IS a woman who, in addition to being a fashion icon for every girl who has ever wanted to wear exclusively all black with just a pop of color—was able to get a point across during a debate without yelling, completely losing track of a thought, confusing his sister for his wife, or being compared to a communist dictator.
May I remind you: 

She could have beaten Trump
I'm not entirely convinced Trump will, under any circumstances, leave the White House in 2021. I wouldn't be surprised if he glued himself to the chair in the Oval Office and just whined "mine" until we all gave up trying. But, of the three valid candidates still in the race on Tuesday— Biden, Bernie, and Warren (Bloomberg doesn't count because according to Wikipedia Warren killed him during the Las Vegas debate, and Tulsi doesn't count because no explanation needed)—I honestly feel like she had the best chance to win.
Trump and Russia clearly want Bernie to be the candidate, which is a red flag that no one, not even someone like me who throws herself into red flags like a slalom skier who forgot how the race works, should ignore. And Biden? Did everyone just forget that Trump basically won Impeachment, a game in which Biden was implicated in foul play? Do we think this is going to end up working out for us? Let's ask the man himself:
Please, look me in the eye and tell me Warren is less electable than those two and say it with a straight face without recognizing that you are being just like, a little bit sexist…which brings me to my final point: 
Are we just supposed to be okay with how sexist this is?
Even my Bernie bro ex thinks Warren was the most qualified candidate. He agrees most strongly with her policies, and thought she would make the best president. But he and so many others like him had no intention of ever voting for her because "she wouldn't win". The "it's not that I don't want a female President, I just don't think the rest of America is ready for it" argument. It's a self-fulfilling sexist AF prophecy, and now we all have to live with those people saying they were right. I'm starting to feel like the ceiling was made with bulletproof glass and everyone is so wrapped up in Hilary 2016 PTSD that they won't even let us try to break through. 
so solid you can feel your head banging on it.

— Emma Gray (@emmaladyrose) March 5, 2020
Eventually, I will rally behind whoever the Democratic nominee ends up being, and I'll rally hard. But for just a little while I am going to wear all black with just a pop of color and sit shiva for the loss of Elizabeth Warren from the top of our ticket.
Images: Maverick Pictures / Shutterstock; Giphy (4); audreygelman / Twitter
Here's How The Democratic Nomination Actually Works
The primary elections have just begun and I've already aged 46 years as a result. If the Iowa Caucus taught us anything, it's that it's time to nap for the next 25-50 years the Democratic process can sometimes be a hot mess.
Much like when you and an acquaintance keep forcing small talk and suggesting you get lunch whenever you run into each other, parts of the primary election process have us asking: why are we doing this?
First of all, this whole ~delegates~ thing is p confusing and nonsensical. As we saw with Iowa, a candidate can win the popular vote but still end up with fewer delegates than another candidate, as was the case for Senator Bernie Sanders. It seems wrong that someone with the most votes can lose, which is also how we ended up with Donald Trump as president after he lost the popular vote but won the electoral one. You live, you learn, right? Oh, we didn't? F*ck.
In order to secure the nomination, a candidate needs to receive 1,991 delegates. By the end of February, there are still a lot of states to go — some with a lot more delegates to give out.
But with so many people in the race, some are growing concerned that no one will receive all 1,991 delegates needed for the nomination, and then the nominee will have to be chosen through a *~*contested convention.*~*
IMO, this system is outdated and needs to be adjusted, but until then, we are unfortunately stuck with it this time around. So, it's probably best we know exactly how it works, so we can have informed opinions on what needs to be fixed in the future.
Without further ado, I will break down how the delegates system works, why a contested convention might be necessary and how it will work, and then I will proceed to scream into my fourth cup of coffee of the day.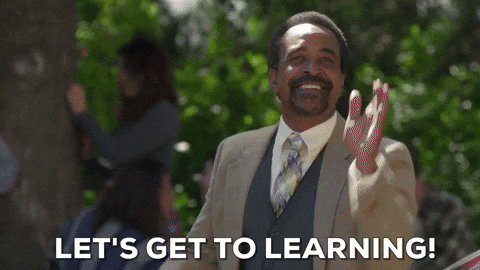 Let's talk about these delegates
Delegates are representatives who cast votes on their state, district or territory's behalf for the nominee at the Democratic National Convention, which will be held in Milwaukee on July 16th.
There are 3,979 delegates. A candidate needs 1,991, a majority, to secure the nomination. There are also 771 superdelegates, but we'll get to them later.
Delegates work differently in each state, because why make anything simple and comprehensible? Much like Democratic policies, Democratic primaries aren't a winner take all situation. For example, just because a candidate won the most votes in a state doesn't mean they take home all the delegates. Instead, candidates generally get delegates proportional to their performance in the state based on some complicated formulas.
This means in a close state race, two candidates can receive the same amount of delegates, like when Sanders beat Buttigieg in New Hampshire, but they both received the same amount of delegates. In Iowa, the proportional allocation was different than in New Hampshire, so while Sanders again beat Buttigieg in numbers, he received fewer delegates than him.
Long story short, delegates are a messy bitch who live for drama.
Another thing about delegates: you have to pass the 15 percent threshold of popular votes in order to win any delegates at all. That explains why both Warren and Biden didn't receive any delegates in New Hampshire, and Warren left Nevada empty-handed.
The idea here is to make sure that only top-earning candidates stay in the race. The delegates are allocated proportionally, but only to candidates who are doing well. This (kind of) makes sense in a less populated race, but with so many candidates on the 2020 ballot, things are getting a little sloppy. The 15 percent threshold isn't quite high enough at this point, as it's not that unlikely for candidates to keep missing it with so many others making up the percentage.
They'll all keep pushing forward, taking up delegates, and eventually, it might get to a point where a candidate would have to start winning states by a very large amount in order to get all of the delegates needed.
So, what happens then?
The nomination would come down to a vote at the DNC in July, aka a contested convention. This there would be a "second ballot," whereby 771 superdelegates get to cast their votes for whomever they want making whoever had the most votes/delegates up until then essentially irrelevant, in theory.
Superdelegates are basically members of the DNC who are free to support any candidate they want if no candidate crosses the threshold on the first ballot. We would hope that the superdelegates would vote for whichever candidate clearly has the majority of support from the voters, but they are not required to. They can choose whoever they want, really.
There's already so much tension within the Democratic party in this election, as it seems to be at a crossroads of deciding whether to lean more left or towards the middle, so having the final decision be made by the establishment and not the people seems like a recipe for disaster and revolt. And one that could ultimately divide the party at a time when we need to stand together if we're going to defeat Donald Trump.
At this point, all we can say is get out there and vote for the candidate you support. The democratic process is much more powerful if we all participate.

Want more stories like this? Subscribe to the Betches Sup newsletter for a lunchtime briefing to make you laugh, instead of cry, about the news.
Images: Giphy (2)
The Iowa Caucuses Were A Hot Mess Long Before Last Night
Welp, the Iowa Caucus…happened. And who is the winner?!?! This is fun: As of Monday afternoon, we're still not sure! The Iowa Democratic Party has vowed to release results by 5 p.m. on Tuesday, with a day-long delay due to an apparent issue with the new app that was used to tally the votes.
Is this a hugely important democratic process or my mom trying to figure out how to log in to her email?
There are a few factors that could be to blame for the chaos that has spun from the Iowa Caucus, one being that this year they decided to report three different results: voters' initial candidate preferences, their final candidate preferences, and the number of state delegates awarded. It's possible this led to confusion in tallying the votes on the app, which also experienced "a major coding error" and was inadequately tested.
But even beyond that, the mess that has been made here may be a smaller symptom of larger issues within the caucus process. Alright, let's roast the Iowa Caucus. Iowans, we adore you — don't take it personally.
First, let's begin with the diversity issue.
The state of Iowa is about 90% white, which is, in technical terms, really fucking white. It's also disproportionate to both the country, which is 60% white, and the Democratic party, which has about a 40% base of people of color. 
The Iowa Caucus is thought to be a crucial race for candidates since it usually sets the tone for the rest of the races. Whoever wins Iowa has an advantage, as their win tends to show voters in the other states who probably has the best chance at winning. It's a highly influential process, so having mostly white people participate is unfair, and doesn't paint an accurate picture in terms of who everyone in the country would vote for.
It's yet another case of white people getting their say broadcast, while minorities aren't given much of a say at all.
Lol, CNN is so offended that the Iowa results are late and it's hilarious. I mean, it's a 90% white process that many disabled and working class folks can't participate in but… omg they're LATE.

— Ashley Nicole Black (@ashleyn1cole) February 4, 2020
Next up is the issue of accessibility.
For people with disabilities, the Iowa Caucus has been a nightmare in the past, effectively disenfranchising large groups of people.
There are long lines that last for hours in specified locations. Promises had been made that 2020 would be more accessible for people with disabilities, but according to a piece in the New York Times, people who had tried to inquire about how to receive help with access weren't getting many helpful answers.
It's also hard for some people to attend the caucus because of when it takes place.
The Iowa Caucus typically starts at 7pm, and takes some time to participate in (usually about an hour, not counting the time spent waiting in line). This makes it difficult, if not impossible, for people who work nights to participate. Technically people should be able to leave work to vote, but as someone who works in service, I can tell you right now, if I asked my boss to leave a shift for hours, they would be like, "Lol, no." This means a lot of working-class people simply don't have the time to participate. To say nothing of the fact that the caucuses force people to procure or pay for childcare in order to… exercise their fundamental right to participate in democracy. Yeah, that doesn't seem right. (Children are definitely allowed to attend the caucuses — but as we said, they can run late, and a 6-year-old with even the world's most tricked out iPad can't be asked to sit quietly the entire time.)
And then there is the issue of the coin toss.
Yup, you read that right, literal coin tosses are implemented in the case of a tie during the caucus process, and that coin toss actually determines how many delegates a candidate will get. Again, I ask, is this an important democratic process or a bunch of 8-year-olds trying to see who gets to eat the last Oreo? Coin tossing seems a bit arbitrary, juvenile, and inaccurate when it comes to an election, does it not?
We should consider the possibility that the Iowa Caucuses are stupid. https://t.co/uouS9tPaDS

— Ian Millhiser (@imillhiser) February 4, 2020
What happened last night is a whole ass mess, but perhaps we should take it as a sign that we need to re-evaluate this entire system and make some updates that can ensure a more fair, diverse, and accessible process. Idk sounds like that would p be chill.
Want to keep up with the news without crying into your sad desk salad? Subscribe to the Betches Sup newsletter for a lunchtime briefing to make you laugh, instead of cry, about the news.
Images: Twitter (2)
Each Democratic Candidate's Debate Performance Summarized In One GIF
And then there were 20.
This week, 20 people running for president took the debate stage in  Detroit, Michigan, a state that Trump became the first Republican to win since 1988. The debates were moderated by Andy Cohen — I mean, CNN journalists — who seemed to put their questions through a Drama Optimizer and repeatedly baited candidates into attacking one another. Welcome to 2020. 
Night one took a turn familiar to any casual "Real Housewives" viewer, with Elizabeth Warren and Bernie Sanders going after low-polling moderates like Season 1 OGs schooling a freshman cast member who tries to come for them at the reunion. Night two, featuring former VP Biden and new target Kamala Harris, less substantive and more personal. To return to "Housewives" parlance, if night one's theme was "Do you even want to be here?" then night two was more "I have the texts!" 
Now, we await two mass extinctions — the global die-off of species and the long-awaited exodus of Democratic candidates for president. Only 10 candidates can take the debate stage in September (there are currently 25 in the race) and the donation requirements to do so have doubled. Thank goddess this era of excessive candidates is almost over. 
Below, we sum up each candidate's debate performance with a few words and a corresponding GIF. We'll update this list after tonight's second round of debates. 
NIGHT 1 
Bernie Sanders
Pundits wondered if Sanders was at risk of "berning out" after last month's lackluster debate performance temporarily pushed him lower in the polls. But this week, he was on fire. Moderates who attempted to attack his Democratic Socialist stances underestimated the 77-year-old's feistiness, and the senator even dismissed some of the moderators' questions as "Republican talking points," The audience loved it.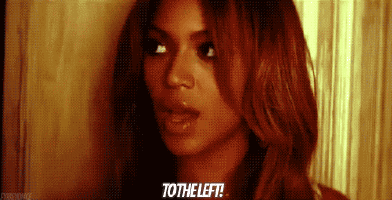 Elizabeth Warren
Warren expertly defended attacks that her policies were unrealistic and sank zingers like Megan Rapinoe making a penalty kick in the quarter-finals. In one particularly memorable line, she shot back at a stunned John Delaney for questioning whether big changes to Medicare and immigration policy could alienate moderate voters. 
"I don't understand why anybody goes to all the trouble of running for president of the United States just to talk about what we really can't do and shouldn't fight for," she said. 
If you can't get down for Medicare for all, then… 

John Delaney 
RIP, John Delaney, who was publicly executed by Elizabeth Warren on the thirtieth day of July in the lord's year 2019. The former congressman from Maryland, who moderators pointed out has a personal fortune of $65 million, was the evening's unwitting punching bag. After he accused Warren of pushing "impossible" policies, Warren unleashed the biggest burn of the night (see above.) John, you can see yourself out.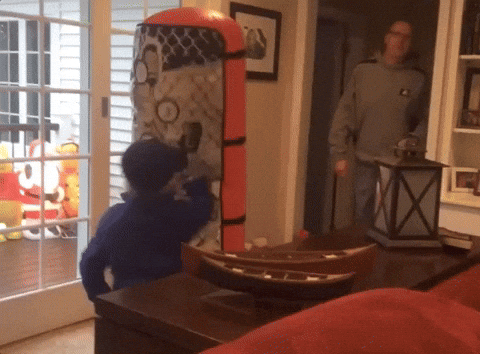 Pete Buttigieg
The South Bend mayor, who clearly underestimates our ability to remember that he is young (we know Pete, you can stop saying it), urged fellow candidates not to focus so much on how Republicans will frame their ideas because Republicans will call them socialists no matter what they do. He also tried to bring constitutional reform back, saying: "This is a country that once changed its Constitution so you couldn't drink, and changed it back because we changed our minds. You're telling me we can't reform democracy in our time?" Cheers to that. 
 
Beto O'Rourke
Minor league candidates like O'Rourke and Amy Klobuchar didn't get much airtime between the frontrunners' slaying of the amateurs. The former Texas congressman lost a ton of momentum after June's meh debate performance, and he did little to restore it this round. Hopes were high for Beto, but at this point in the race, he's kind of a wilted beanstalk.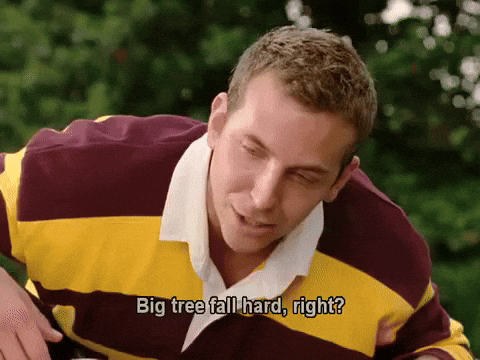 Marianne Williamson
The author and spiritual advisor who's never been in politics kind of… slayed? Williamson gave sharp and pointed answers to questions related to racial justice, demanding other candidates acknowledge the racial dimension of the Flint water crisis and other environmental issues. She was the only candidate to state plainly that she would offer reparations to African Americans in amounts up to $500 billion. She did, however, promise to fight the "dark physic forces" that made Trump president. 

Amy Klobuchar
In the few minutes she did speak, Amy Klobuchar managed to advocate a moderate agenda without using the same Republican talking points of some of her peers. But her lack of vigor in either direction almost makes her less memorable — she's not progressive enough for the cool kids' table, but not cynical enough for the purple state moderates. The whole debate we couldn't help but notice Klobuchar shares a haircut and temperament with a certain SNL character. 

Tim Ryan 
Tim Ryan of Ohio made barely any impression outside of his truly gigantic size compared to the other candidates and finding himself on the receiving end of several well-earned Bernie clap backs. After accusing Sanders of not understanding health care policy, Sanders reminded he wrote the actual bill in question, after which Ryan asked him to stop yelling at him. 
Honestly, it's still hard to pick him out of a line-up. 

Steve Bullock
Nice to meet ya, Steve. Bullock is the governor of Montana who didn't qualify for last month's debate but lucked into a spot after Eric Swalwell dropped out of the race. Bullock definitely tells jokes at barbeques like  "What do you call a Democrat from Montana? A Republican!" and tried to sell voters on his centrist message — one he thinks can coax blue-collar voters away from Trump. 

John Hickenlooper
Hickenlooper also took a beating from the progressive frontrunners, whom he accused of promoting "wish list" economics that would "FedEx the election" to the GOP. Hickenlooper also opposed legalizing weed as governor of Colorado, but oversaw legalization because it was the "will of the people." What a narc. 
Trust us here, the best GIF to represent John Hickenlooper is this GIF of John Hickenlooper's self-own asking Bernie to throw his hands up if he's going to pursue radical changes.

NIGHT 2
Kamala Harris
Harris proved herself a formidable opponent for Sanders, Warren and Biden during last month's debate. That made her a target this round, and her opponents got in some very clean shots. Gabbard highlighted her uncharitable record as a prosecutor, which Harris struggled to defend, while Biden and Bennet questioned her health care plan. She mainly responded to attacks by claiming the others were lying about her plans or mischaracterizing her record, but didn't really point out specifics.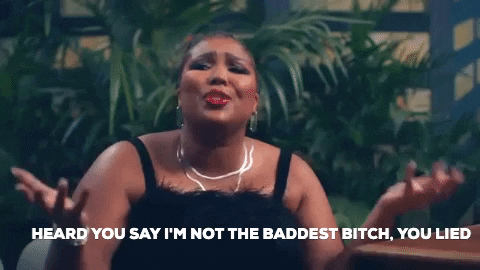 Joe Biden
Many outlets declaring Biden a winner of last night's debate seem to categorize a "win" as "slightly better than last month's disaster." Biden was indeed better prepared to absorb attacks from every single candidate this round, which gave him the most talking time of either debate (over 20 minutes). He effectively questioned his opponents' more radical health care plans but fizzled out defending his records on immigration and criminal justice.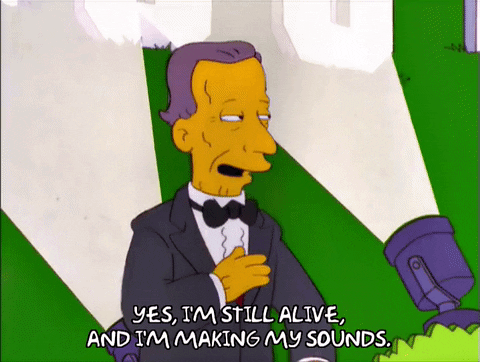 Cory Booker
Booker seems to have fully surrendered the "let's win this election with love" approach to Marianne Williamson, and we are here for it. Booker unleashed his signature staredown as Biden went after his criminal justice approach as mayor of Newark, criticizing the city's use of stop and frisk. Booker shot back: "Mr. Vice President, there's a saying in my community — you're dipping into the Kool-Aid and you don't even know the flavor." 

Julián Castro
Castro saw a huge bump after his June debate showing. He maintained his sparkle last night, but might not have done much to add to it. He continues to argue persuasively for the repeal of a part of the U.S. Code that criminalizes crossing the border and had a strong response when Biden asked why this wouldn't just motivate more people to enter the country, to which Castro responded: "Mr. Vice President, it looks like one of us has learned the lessons of the past, and one of us hasn't." Not to mention: Julián Castro can get it. 

(feat. Cory Booker)
Bill de Blasio
The mayor of New York was heckled throughout the debate, with protesters shouting "Fire Pantaleo" in reference to the police officer who killed unarmed black man Eric Garner. Several candidates on stage did ask De Blasio why he hadn't fired the officer. De Blasio spent most of his speaking time on offense, but his attacks fell pretty flat because honestly nobody really cared that they were being criticized the man who 9 million people are already mad at because the subway doesn't get them to work on time.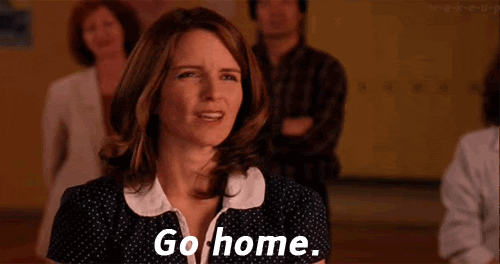 Jay Inslee
The climate change candidate wore his hot-scientist spectacles and persuasively criticized the others' climate plans for not going far enough. He was also one of the only candidates to address Republicans other than Donald Trump, and noted how limited any Democratic president will be if the party doesn't take back the Senate in 2020. He tried to interject in more kitchen table issue discussions but just didn't get called on.

Andrew Yang
Yang had the least amount of speaking time — he spoke less than half as often as Biden — but made an impression when he did. Most candidates awkwardly pivot when asked a question they don't want to answer, but Yang was able to frame his novel Universal Basic Income platform (he wants to give every American $1,000 a month) as an effective solution to a range of political issues. He also used his favorite line that no one is more fit to beat Trump than "an Asian man who likes math."

Tulsi Gabbard
Gabbard was the sleeper hit of the evening, coming out as the most Googled candidate of the second debate. The Hawaii congresswoman did her oppo research on Harris and launched some brutal attacks, highlighting one of Harris' biggest vulnerabilities in the race: her time as a prosecutor, during which she made a few moves inconsistent with a progressive agenda. Gabbard also highlighted her military service and expertise.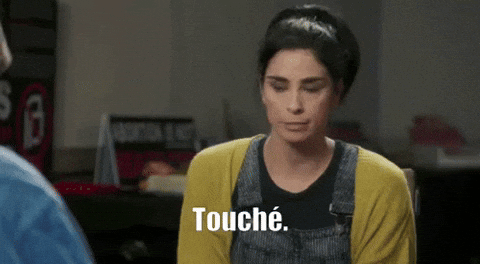 Michael Bennet
Michael Bennet spoke very slowly, making us wonder if the Colorado senator snuck an edible into his carry-on. Remember those moderate punching bags from Tuesday? Bennet filled in for last night's brawl. He went after Harris' health care plan and accused her of taking insurance away from employees. This kinda backfired when Harris reminded us that the fact that we rely on employers for health care makes no damn sense and that Bennet is using "Republican talking points" when it comes to health care. 

Kirsten Gillibrand
If you're already a Gillistan, your girl didn't let you down last night. If you're not, you probably didn't become one in the last 24 hours either. Gillibrand had the fourth most speaking time, but she failed to make any distinguishing statements. She brought up Biden's 1981 vote against providing childcare assistance to all families, which he justified by saying parents (read: mothers) should not be encouraged to work outside the home. I found this attack convincing, but Biden saw it coming and prepared a decent response. 

How These 2020 Candidates Plan to Address Student Loan Debt
I'm pretty sure my debt from student loans exists only to give me at least one number that is higher than my weight after a weekend of ordering Thai food and drinking gallons of tequila sodas. Or, it exists due to a vicious cycle of recession, rising costs, and inflation. Who's to say!
Regardless, we all know student loan debt is very real and extremely hard to pay off. Like, I think I'll finally be debt-free after my third divorce (assuming all my settlements go in my favor). This debt looms over borrowers, impeding them from taking career risks, buying houses, starting families or taking whatever steps they want towards the enriched and enlightened lives we all deserve. For those of us who vote partly with our wallets not because we're exceedingly wealthy, but because we are most certainly not, how candidates plan to address American's $1.5 trillion of student loan debt is a major point of consideration. Let's take a look at how 10 candidates prioritize student debt and how they plan to help alleviate some of the stress.
Elizabeth Warren With one of the  more generous proposals in terms of student debt, Warren wants to make tuition-free college universal.  On top of that, she has a plan to cancel up to $50,000 of student loan debt for households that bring in less than $100,000 year. Borrowers with a household income of $100,000 to $250,000 would see some debt cancellation, but those with a household income over $250,000 would see none. She'd fund this through taxes on the wealthiest Americans. 
Kamala Harris While student loan debt isn't a major issue she's running on compared to some of her competitors, Harris has said she would support Bernie Sanders' legislative plan to cancel all debt. A strong critic of for-profit universities, she helped hold one of the largest chains of these types of colleges in the nation, Corinthian Colleges, accountable after it filed for bankruptcy — earning a $1.1 billion judgment against the college for predatory and unlawful practices. The senator and former U.S. Attorney is in support of debt-free college (she co-sponsored the Debt-Free College Act of 2018) and reforming the current student loan system — particularly its interest rates. Harris believes that student loans should be on  par with federal lending amounts, and capped with a rate of 3.5 percent.
Bernie Sanders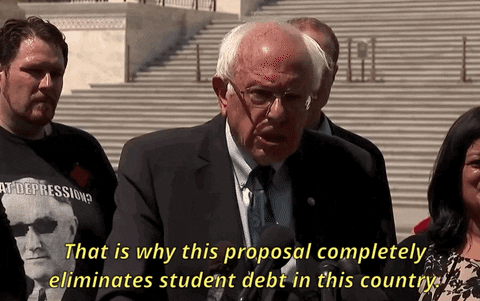 During his 2016 bid for the Democratic nomination, Sanders pledged to make public college both tuition-free and debt-free. (While tuition-free college means higher education would be free for everyone, a debt-free approach would ensure people pay what they can afford and the most help would be provided to students who need it most.) Later, he introduced the College for All Act, which would provide tuition-free education at public colleges. 
In June, Sanders announced another plan that would eliminate student debt for 45 million borrowers and make public college tuition-free. The plan, which would cost around $2.2 trillion, would be paid for by a tax on Wall Street transactions. That plan would also cover college costs for students whose families earn less than $25,000 a year. Unlike Warren's proposal, his plan would offer debt cancellation even to wealthy families who earn over $250,000 a year. 
Cory Booker Though Booker hasn't announced an exact plan, his previous career moves suggest that he would take big steps to make college more affordable. Two signs that point to this: he co-sponsored a bill introduced by Hawaii senator Brian Schatz that would facilitate greater cooperation between states and the federal government to help students afford college.
He also introduced a bill in the Senate that would give every American child $1,000 when they are born. This money would be put in an account watched by the Treasury Department and earn about 3 percent interest until the child is 18 — which could give them their own college savings account.  
Julian Castro

The former Housing and Urban Development secretary has proposed tuition-free public college. In terms of addressing existing student loan debt, he's  proposed a plan that would forgive debt after 20 years of payments and allow borrowers to pay nothing back until they make about 250% of the federal poverty line, around $31,225. His plan would also partially forgive loans for people who have received any sort of public assistance benefits for three out of five years. 
Beto O'Rourke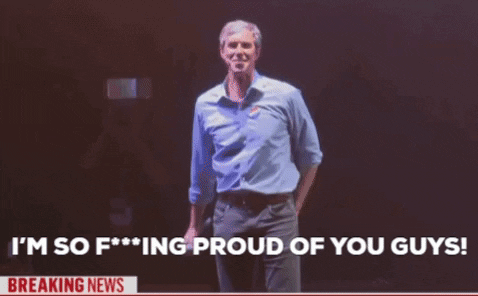 Beto hasn't commented a ton on his plans for student loan debt, but as a congressman, he did support a proposal in 2015 from President Obama that would allow students to attend community college for two years at no cost. Additionally,  he has commented that students who go to public universities should be able to do so for free. He's also in favor of forgiving some debt for students who go into public service. 
Pete Buttigieg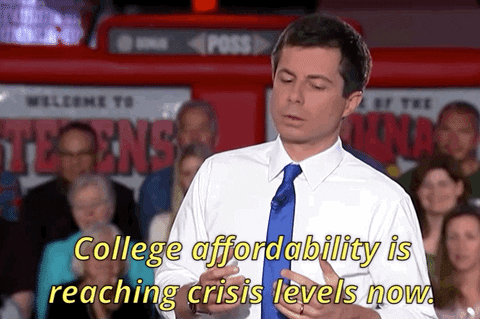 While we also haven't heard that much from Buttigieg, the youngest candidate in the race, in regards to student loan debt, we do know a bit about his perspective on the issue. Buttigieg is only 37 and went to Harvard, and has said that together he and his husband have about $130,000 in debt. He's not in favor of exclusively free college, but did release a proposal last month that would make public college debt-free for low-income students and facilitate a "state-federal partnership that makes public tuition affordable for all and completely free at lower incomes — combined with a large increase in Pell Grants that provides for basic living expenses and keeps up with inflation."
Buttigieg, a veteran, has also proposed broadening opportunities for young people to earn debt relief  through national service. 
Kristen Gillibrand Gillibrand is in favor of lowering refinancing rates to 4 percent and allowing borrowers to refinance through the federal government. Additionally, she has spoken out about the idea that borrowers should be automatically enrolled in income-driven repayment plans. She's also backed Sanders' bill which suggests that she may be open to a free college proposal of some sorts. But as a presidential candidate, she has not announced her own plan. 
Joe Biden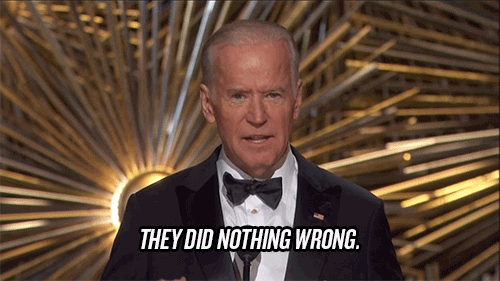 Biden didn't make much noise about student loan debt until recently, most likely due to the fact that it is becoming such a hot ticket issue this election round (spoiler alert: college graduates are mad about the state of our government AND the state of our debt). In June, he released what Forbes describes as a  "modest" loan forgiveness proposal that would improve the Public Service Loan Forgiveness program, which forgives some student debt for people who work full-time for either a government entity or nonprofit organization. But the program has a lot of issues and requirements and hasn't provided as much relief as beneficiaries expected. Gillibrand also supports taking a closer look at it. 
In 2015, Biden suggested  that public education should be available through the college, rather than stop after high school.
Amy Klobuchar The Minnesota senator, running on a platform of winning over moderates and centrist Republicans, is the only candidate to push back on the idea of free college for all. But she has expressed openness to expanding Pell Grants for low-income students, making it easier for borrowers to refinance their loans, and making two-year colleges effectively free.
The Ultimate GIF Recap Of Each Democrat's Debate Peformance
Finally, after two days, 20 candidates and four barely tolerable hours, we've made it through the first set of Democratic primary debates. Underdogs plead for attention, frontrunners played hard to get, and Kamala Harris could stage a coup tomorrow and no one would be that mad about it. We feel a lot of things, but one thing is for sure—it's going to be a loooong 15 months.
Over two nights, the candidates defended their records, begged you to memorize their names, and made their respective cases on how they can take down Donald Trump. Below, we've summarized each candidates debate performance with a corresponding GIF.
Joe Biden
The 76-year-old was aloof and defensive, telling the young guns he has no intention of passing the torch, but not doing much of anything to show he's earned it. When it comes to the nomination, his general attitude towards his opponents was: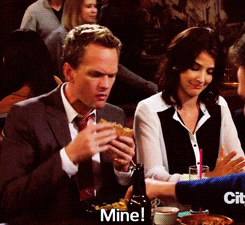 Bernie Sanders
Oh, he was there? Sanders himself was a bit of a doormat on Thursday, but his impact on the tone of the Democratic field was undeniable. He maintained his OG status on Medicare for All and defended it better than most of his competitors, reminding them: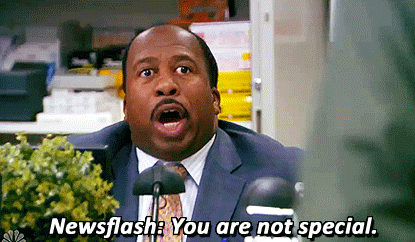 Mayor Pete
Buttigieg was solid as a rock, gracefully answering challenging questions about racial politics and taking responsibility for issues at home in South Bend. But he was a little robotic, sounding at times like a policy Alexa.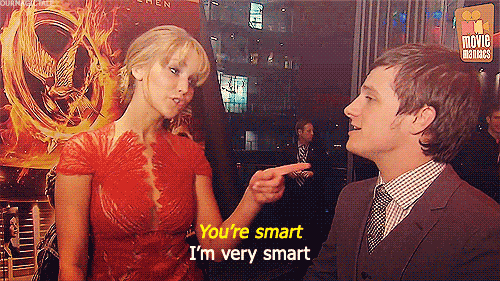 Kamala Harris
I mean, did you see that ish? A baddie. A goddess. No positive superlative would be out of place. Harris showed a strong command of policy and emotional intelligence about kitchen table issues that could connect her to blue-collar voters who might not have given her much thought. Other candidates repeatedly tried to talk through her turn, which she handled with grace because she knows all them fives gonna listen when a 10 is talking.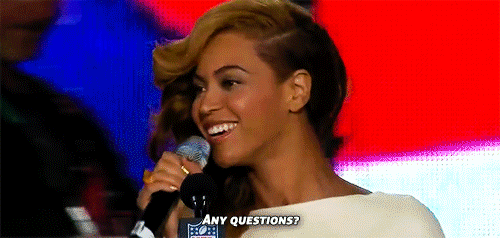 Eric Swalwell
Eric Swalwell is a millennial. Did you catch that? He's precocious, and he knows just what it takes to make a gun reform advocate blush. No one seemed more satisfied with Eric Swalwell's performance than Eric Swalwell.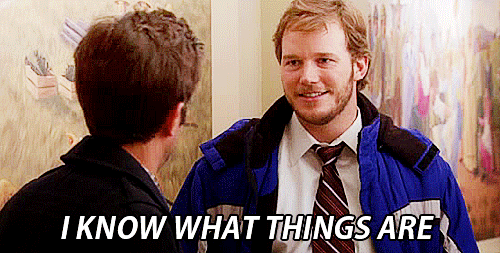 Andrew Yang
Yang seemed to speak the least, which highlighted his gap in experience compared to all the seasoned politicians on stage. The 44-year-old did have a chance to explain and defend his $1,000 Universal Basic Income, his plan to give every American $1,000 a month. That ought to pique some interest. And at one point he said asses instead of assets.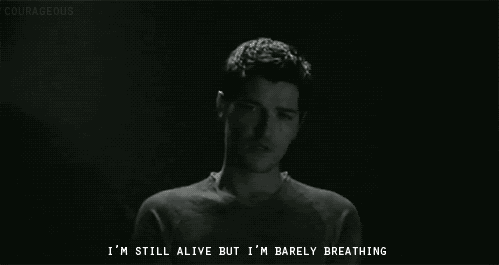 Cory Booker
The New Jersey senator spoke the most, was the most memed AND the most Googled of his night. He won't win the nomination but he's a shoo-in for Mr. Congeniality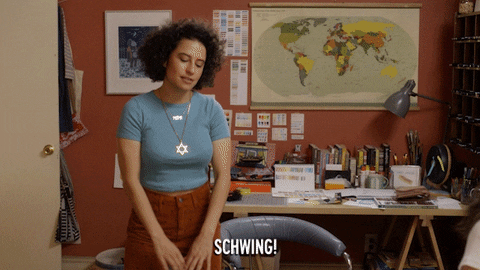 Marianne Williamson
The self-help author surely endeared herself to plenty of suburban moms who just bought their first crystals. Her saying "Girlfriend, you are so on" in her kind of unbelievable 1940s accent was among the more memorable moments of either debate.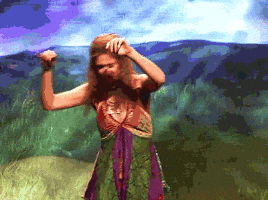 Amy Klobuchar
Klobuchar, always coherent and prepared, seemed more apologetic than defiant when defending her moderate approach. Where was that salad comb energy, Ames!? All in all, the Minnesota senator struggled to find a place for herself as the party's ideological center moves to the left.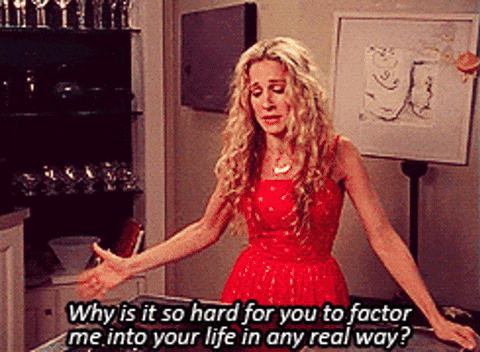 Julian Castro
The sleeper hit of night one and by far the best at Spanish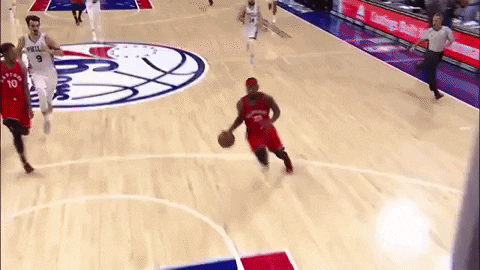 Elizabeth Warren
Warren brought extreme Hermione Granger energy and maintained her superiority over everyone else in her group.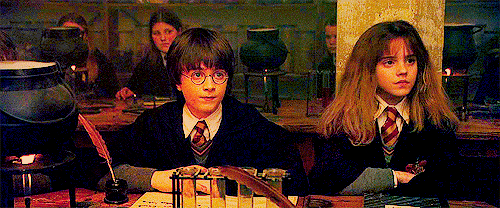 Kirsten Gillibrand
Kirsten Gillibrand's general ethos for the evening was "Hey girl." With an impressive background on women's issues like reproductive rights and childcare, she addressed female voters directly. She was informed and forceful on every issue.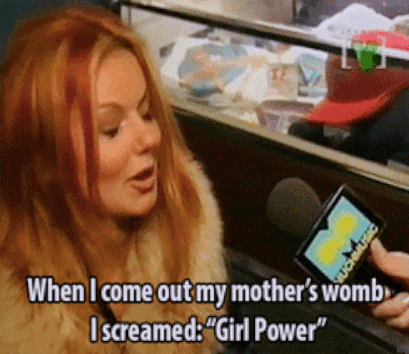 Beto O'Rourke
Beto fulfilled his duties as Julian Castro's doormat. He was coherent but overly rehearsed and looked depressed and exhausted. He'll be out of the race and doing IV vitamin sponcon by winter.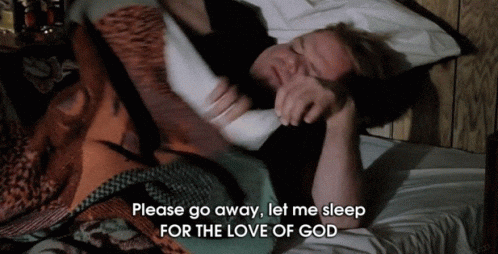 Michael Bennet 
I mean, he knew what he was talking about the few times he spoke, and I can now differentiate this white man from all the others. Or at least the other one from Colorado. 

John Hickenlooper
Speaking of, the former Colorado governor only spoke for five minutes, during which he (loudly) solidified his platform as "not a Democratic Socialist."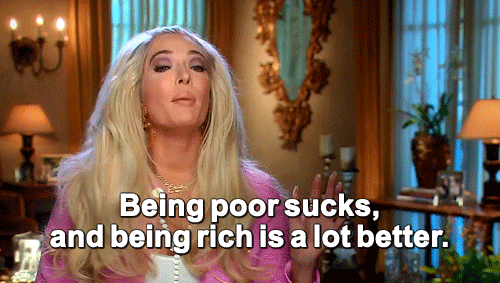 Bill De Blasio 
That the moderators asked anything other than FIX THE DAMN SUBWAY is a disgrace. De Blasio was bigger and louder than everyone else and repeatedly interrupted them, so at least he represented New Yorkers accurately.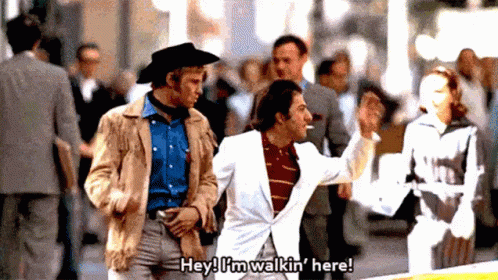 Jay Inslee
All he had to do was talk about climate change for a minute. That happened. So yeah, he killed it. 

John Delaney
The debate's Medicare-for-all alarmist. Sorry, that's all I've got.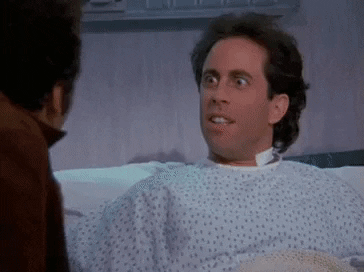 Tim Ryan 
Ryan was performing about as well as you'd expect for a Tim from Ohio, until he engaged Tulsi Gabbard, an actual veteran and foreign affairs expert, on Afghanistan and she made him look like little Timmy from Ohio.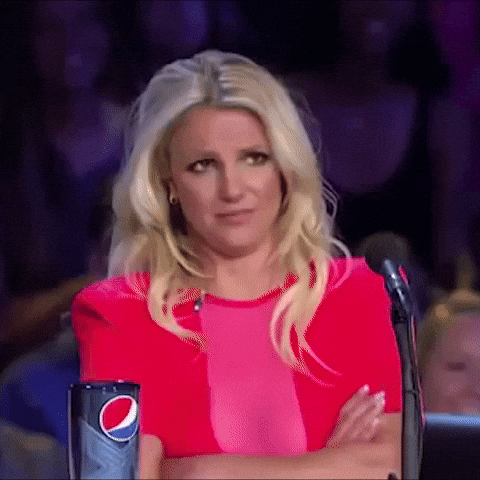 Tulsi Gabbard
Not memorable but for her evisceration of Tim Ryan and covetable gray streak.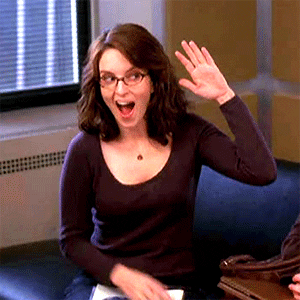 See you all next time!