The Viral Pan Is *So* Worth The $145 Price Tag
Betches may receive a portion of revenue if you click a link and purchase a product or service. The links are independently placed and do not influence editorial content.
Unlike most people, I did not step up my cooking game during the early days of the pandemic. But I did make it my goal to eat more at home and get creative in the kitchen in 2023. As I put my chef's hat on, I knew I needed to stock up on some new (and obvi chic) cookware to start whipping up my favorite, and some new, recipes.
Of course, I looked no further than my trust social media feeds and saw one top contender over, and over, and over again—the Our Place Always Pan. For starters, this pan is so damn cute. I mean, just look at the pastel hues (minus the limited-edition/sold-out Selena Gomez collection) and picture this adorable piece sitting on your stove. The next biggest highlight apart from aesthetics is the fact that it really is made to cook everything, hence the name. But let's get into the specs, so I can really convince you that it's worth the $145 price tag (I know, I know—it ain't cheap).
What Is The Our Place Always Pan?
Our Place's popular pan is a non-stick piece that was designed to do the job of eight different cookware devices—yes, eight. Apart from its frying abilities, it functions as a saucepan, skillet, steamer, saucier, sauté pan, and of course, non-stick pan. But, that's not all, because you get a lot more than just the pan itself once you open up the packaging. It also comes equipped with a wooden spatula, built-in spoon rest, colander, and steam basket.
@heartdefensor

unboxing the Selena Gomez Collection with Our Place 🤍 literally cannot wait to cook with these! tysm for gifting to me @Our Place #selenagomez
How Does The Always Pan Compare To Other Pans?
The Always Pan is one of the few pans on the market that can function in more than one way. It's also difficult to find non-stick pans or ceramic pans that can do each other's jobs. Another feature that sticks out is how lightweight it is—it's nearly impossible to find a skillet or sauté pan that won't weight your arm down. And, since it does it all, you won't have a bunch of other cookware taking up space in your kitchens and cabinets—it leaves a lot more room for you to explore other appliances and gadgets.
What Can You Cook With The Always Pan?
A better question would be: What can't you cook with the Always Pan? So far, I've used it to make some crispy eggs for breakfast or a full Shakshuka situation. I've also boiled some penne and fussili pasta with the pan (!) and of course, I use it to sauté veggies and sear salmon or chicken.
Not convinced yet? Take a look at the pan in action below.

Shop It: Our Place Always Pan, $145, Our Place
3 Easy Dishes To Bring To Friendsgiving That Will Trick People Into Thinking You Can Cook
There's no easy way to say this, so here it goes: Baking and cooking for Thanksgiving sucks ass. First off, it requires real, actual work on your part, which, like isn't it the holidays? Isn't this Jesus' gift to us all—the gift of some goddamn peace, quiet, and relaxation? Secondly, there's the horror that goes with baking or cooking something and people not liking it or judging you for making it in general.
I appreciate being judged and judging others when it's something related to how great my hair looks or my general amazing fashion sense. But I get real upset and put off when someone doesn't like the massaged kale salad or ginger pumpkin spice bars I made. Fuck you! This was a labor of me being drunk and fucking up love.
Save yourself the heartache and make one of these three v easy dishes for your annual Friendsgiving or real Thanksgiving this year. Impress people. Make them think you care.
1. Sparkling Pomegranate Punch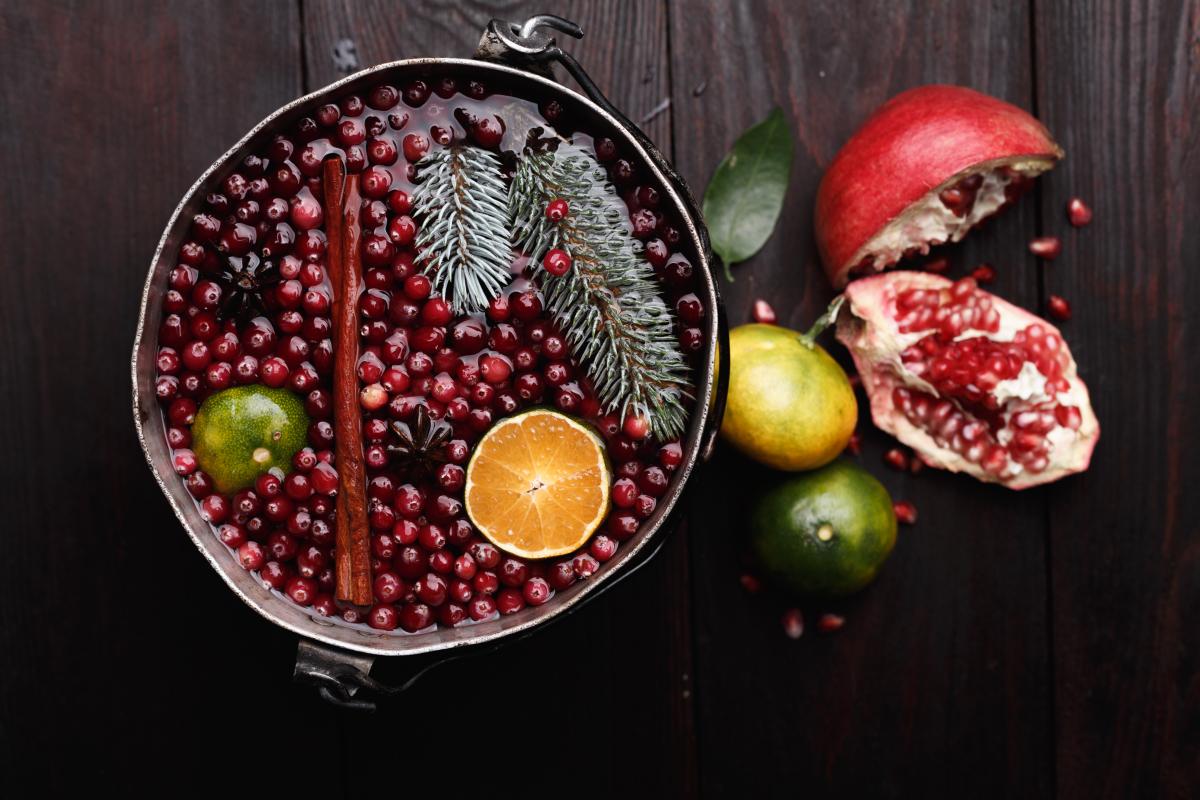 Hey guess what—if your guests are drunk, they're less likely to notice shitty or nonexistent food. Tis the season for classic holiday punch in a big bowl that gets everyone fucked upppppppppp. Thanks, Food & Wine, for letting us add more alcohol to this recipe.
· 3 tbsps white sugar
· 1 cup pomegranate juice
· Two 750mL bottles sparkling wine, chilled
· 1 cup Riesling wine
· 2 oranges, thinly sliced crosswise
· 1 cup diced fresh pineapple
·¼ cup pomegranate seeds
Grab that giant punch bowl your mom keeps trying to get you to use and dissolve the sugar with the pomegranate juice in the bottom. Add the sparkling wine and Riesling, then add all the many fruits, including the pomegranate seeds. Serve over ice.
2. Classic Mac N Cheese

If you're determined to have a casserole-type dish on the table with everyone else's but don't want to tackle a turkey (same), make a classic mac n cheese (we adapted our shit from Southern Bite so you know it's good). Everyone will love it and probably love you for making that shit. You can't fuck it up by adding more cheese… JUST SAYING.
· 2 cups whole milk
· 2 tbsp butter
· 2 tbsp all-purpose flour
· Salt and pepper
· 2 ½ cups shredded cheese (honestly an assortment of cheddar, jack, and gruyere would be bitchin)
· 16 oz package elbow macaroni, cooked
Preheat the oven to 400F and microwave the milk on HIGH for 1 ½ minutes. Meanwhile, melt the butter in a large skillet over medium low heat and then whisk in the flour until it's smooth. Cook, whisking CONSTANTLY, for one minute without burning that shit. (You can do it; I have faith in you.)
Gradually whisk in the warm milk and keep fucking whisking for like, five minutes or until everything is thick. Whisk in some salt and pepper plus about 1 ½ cups of the cheese until everything is smooooooooth. Add in the cooked pasta, then spoon/pour that mixture into a lightly greased 2 quart baking dish and throw the remaining cheese over top. Bake in the preheated oven for 20 minutes or until golden. DONE.
3. Rustic Cranberry Relish

You know what ISN'T impressive? Sliding a glob of cranberry Jell-O out of a can to be sliced into jelly pieces and smeared on Thanksgiving dinner. Your friends will be SUPER impressed if you make a rustic orange cranberry relish via the New York Times, though, and they also will think you actually like, spent time on it.
· 1 bag fresh cranberries
· 1 whole navel orange, skin included, washed and cut into chunks
· ½ cups chopped pecans
· 1/3 cup honey
Grab a food processor and throw all these ingredients in. Blend until a finely chopped mixture with a crunchy texture emerges. Chill until you're ready to impress people with it. THAT'S LITERALLY IT OMFG.