These $16 Earrings Look Just Like Bottega Veneta's Viral Style
Betches may receive a portion of revenue if you click a link and purchase a product or service. The links are independently placed and do not influence editorial content.
Picture this: you're sipping a Cosmopolitan at a trendy rooftop bar, your earrings catching the glimmer of the city lights. As the night unfolds, you'll catch glances from those who recognize your impeccable taste. Are you ready to upgrade your jewelry collection and have everyone ask you where you got your new earrings? Look no further than these chunky earrings that are approved by fashion's elite. Inspired by the likes of Kendall Jenner, Bella Hadid, and Dua Lipa, these earrings resemble Bottega Veneta's viral teardrop hoops and are the must-have accessory to elevate your style. With their eye-catching design, these earrings make it more appealing to try something on the bolder side of the jewelry game.
Crafted with meticulous attention to detail, these earrings exude an elegance that will captivate onlookers. The rich golden hue complements the rest of your jewelry, while the dramatic geometric shape demands attention wherever you go. These earrings aren't just accessories; they're works of art that dangle gracefully from your lobes—no matter how dramatic that sounds.
But, let's talk versatility. Whether you're headed to a summer wedding or simply hitting the town with your besties, these earrings will top off any look. Pair them with a sleek evening gown for a glamorous touch, or let them be the focal point of your casual-chic ensemble with a pair of jeans and a T-shirt. They elevate any outfit—point, blank, period.
We know what you're thinking: "Do I have to empty my bank account to snag these beauties?" Absolutely not. These earrings are available on Amazon, bringing celeb style right to your doorstep (in two days with Prime shipping, yay!). The OG pair will cost you well over $1,000 and are gold-plated (finer pieces are usually gold-filled), so you're definitely getting a bang for your buck.
So, whether you're a fan of Kendall, Bella, or Dua's style or simply a fashion lover with an eye for iconic accessories, these chunky earrings will become your new go-tos. Embrace your inner street style star these stunners do the talking.
Remember, fashion is all about self-expression and embracing the extraordinary. With these earrings, you'll be at the forefront of a major trend that's easy to turn into your own. Get yours for just $16 on Amazon, ASAP.

The 5 Biggest Jewelry Trends You'll See In 2018
I have always been a huge fan of jewelry. All the fake bling and dainty hipster rings make me feel bougie, cultured, and artsy in a weird type of way for someone that has literally never left this country. I know, right? It's so embarrassing. I don't even—whatever. Like dating apps, party clothes, and shitty rap music, jewelry has its own evolving trends to keep us from getting bored. This year's trends include a couple of favorites from iconic decades (the 80s and 90s, obviously), and some I'd call avant garde, simply because I don't know a nicer term to describe the cringeworthy pieces. Here are five of the biggest jewelry trends you'll soon see everywhere.
1. Anklets
I couldn't tell you the last time I wore one, but I do know my mother still sports hers every day. Call her ahead of her time, but honestly, I think we're just running out of places to wear dainty pieces of jewelry. When warmer weather comes back around and we're wearing shorter pants again, you'll find yourself contemplating a simple chain with like, a faux diamond or pearl on it.

Giani Bernini Cubic Zirconia Ankle Bracelet in Sterling Silver
2. Asymmetrical Hoops
This year was the comeback of thick oversized hoop earrings, but 2018 will change things up a bit by making asymmetrical hoops a thing. It kind of looks like you lost an earring and were in a rush to grab any earring, so… you did just that. I guess if this is your thing, you'll be happy to know Zara and every other chain retailer will carry their own versions.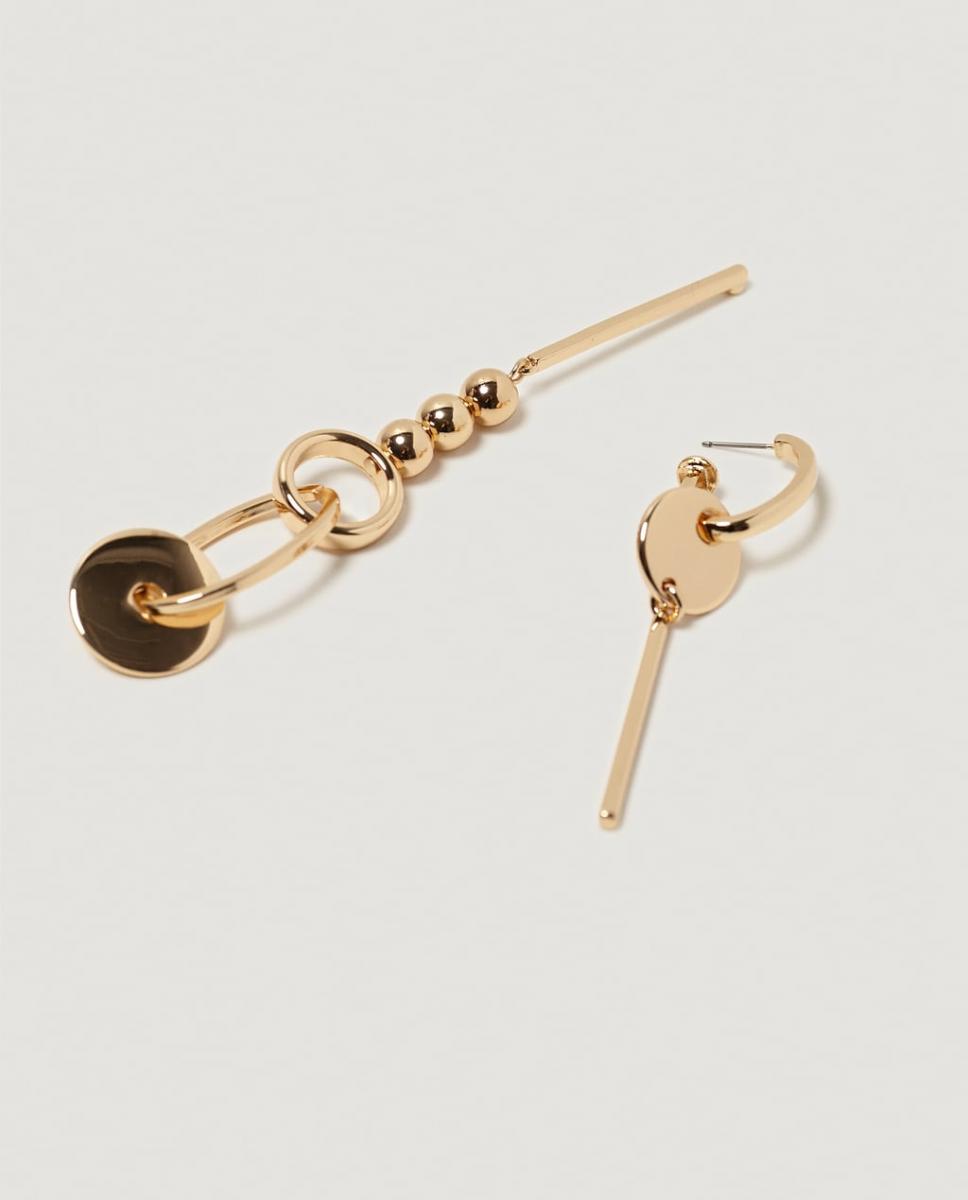 3. Statement Earrings
First, there were statement necklaces, and now, there are statement earrings. These are already popping up on some of our fave celebs, and tbh, they're kind of scary. I mean, they're just so BIG, and like, out there. I feel as though my ear lobe would definitely rip if I ever attempted to wear a pair, but to each their own I suppose. The bigger (and longer) the better will be this year's mantra.

DLNLX BY DYLANLEX Statement Earrings
4. Layered Necklaces
Chokers are sooo 2017, so for your new alternative, opt for a layered necklace. It features a short chain that should fit like a delicate choker, with two longer chains as an added bonus. You'll find yourself collecting different styles covered in the most basic charms, don't say I didn't warn you.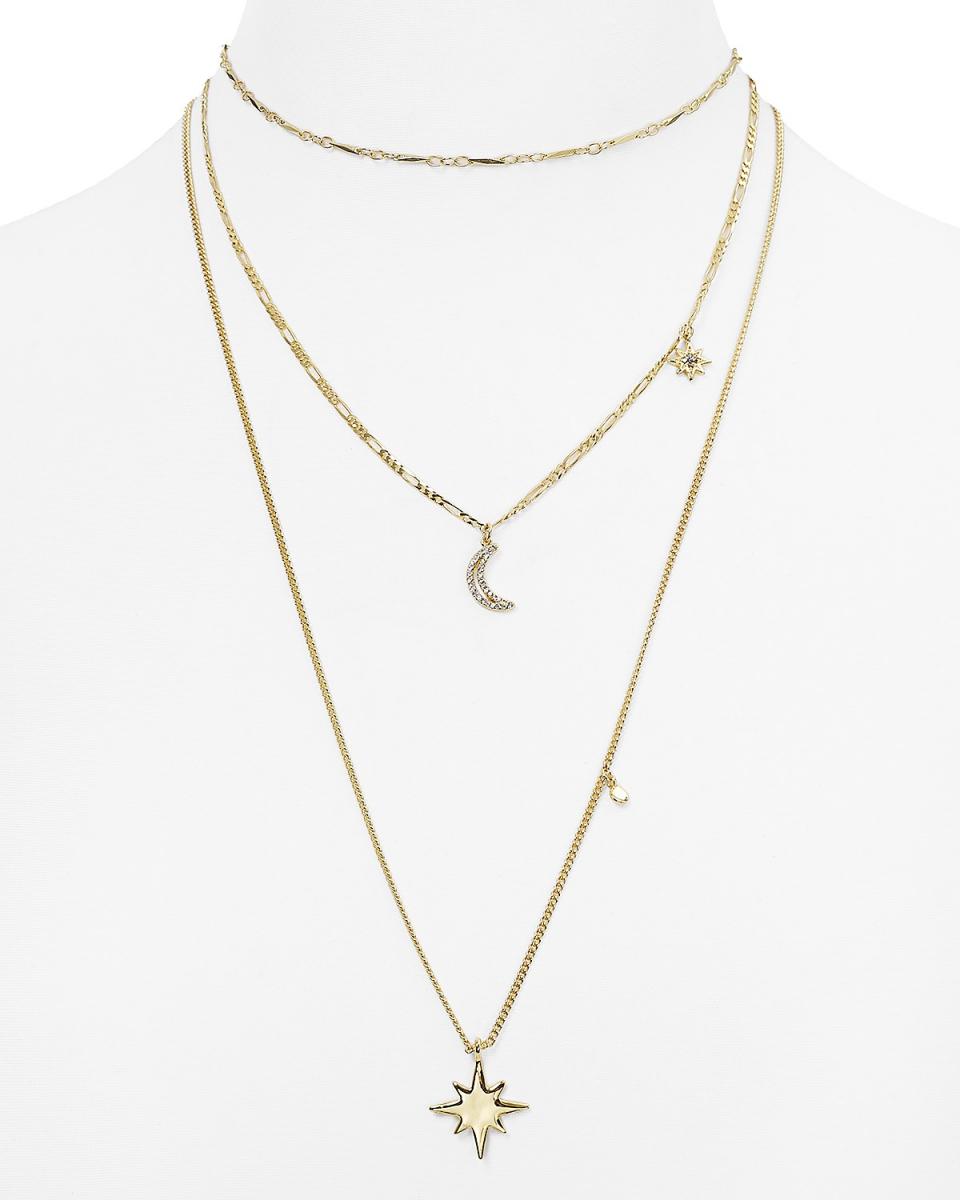 Rebecca Minkoff Layered Necklace
5. Brass Pinky/Midi Rings
A rustic gold touch makes your outfit look like, so vintage. When midi rings aren't enough for one hand, jewelry brands also offer tiny brass additions that look super cute on your pinky. However, if that sounds as ridiculous to you as it does to me, feel free to wear them as midi rings on any desired finger for a v trendy look.