3 Ways To Have The DTR Talk Without Saying 'What Are We?'
Some events in life are just inherently awkward, like when you say goodbye to someone and end up walking in the same direction, or when your ex is on the bike next to you in spin class. Some events, however, get a bad rap for being awkward when they really don't need to be. For instance, having the "what are we?" talk shouldn't be awkward at all. In fact, it should really just confirm what you both already know: that the situation you're in is either working or it isn't. Tbh, I didn't come up with this brilliant theory; I stole it from my friend's therapist when she was struggling with a potential boyfriend who ended up being a f*ckboy in disguise. My friend was seeing this guy for like six weeks and genuinely had no idea if their relationship would evolve or if it would stay in this weird limbo for another six weeks. So, to get her answer, my stupid dear friend wanted to just straight-up ask him if he wanted to be her boyfriend.
While I applaud the bravery and directness, the problem with this approach is you're setting yourself up to be really disappointed in someone you really liked while also giving him all the power. Not to mention, you're putting him in a potentially uncomfortable situation. So the therapist said, "If you're asking him if he wants to be your boyfriend because you are so unsure where his head is at, then you already have your answer." Like, damn.
If you're in a similar position and feeling unsure about where things stand and need answers, by all means, don't force yourself to just wait until his desires and intentions become more clear. However, simply ambushing someone with a DTR talk is equally not the move. So, what the actual f*ck do you do? Luckily, I have been through enough versions of this to have exhausted every option, so here's how to handle it.
End It

Look, if you really want to date the guy who isn't giving you any indication that he wants anything more than what you've been doing for the last few weeks, you may have to face the music and just end it. Now, I'm not saying to end things with a great guy who really likes you because he won't introduce you to his parents within three weeks of meeting you. I am saying that if you've been seeing a guy for at least, like, a month, and find that you haven't moved forward at all (only seeing each other about once a week, haven't met any of his friends, he never comes to your place, etc.) then it seems like he may want to keep things where they are in terms of seriousness. Even without explicitly saying it, you should be able to pick up on some cues based on his actions.
We've all heard the phrase "trust your instincts," so if you are feeling like you two aren't on the same page about what you want from each other, you probably aren't. It's unlikely that a person who isn't giving you much will totally surprise you and end up wanting something more serious—especially when he's consistently given you nothing but "let's keep this casual" vibes. Ending a hookup should not be awkward; in fact, it should be kind of a relief—at least for you, since you don't feel like hanging out with this clown anymore. Because you definitely don't owe him sh*t, don't feel compelled to make the talk a long, drawn-out conversation. Just remember your key points and get on with it.
Do Nothing

Chances are, after only a few weeks, you don't really have a good sense of who this person is, so there is a possibility that he will come around and end up on the same page as you. If you are a patient person, this could be a good route for you. Like I said, there's no specific amount of time that has to go by before doing something, but if your thoughts on the matter are between unsure and "this isn't happening," that's probably when you should make some sort of move. Like the underdog of The Hunger Games Plutarch Heavensbee once said, "It's all about moves and countermoves." Even though he was referring to the government subtly and slowly staging a murder of Jennifer Lawrence, the same can be said of dating. 
I wouldn't suggest waiting around and hoping he changes his mind one day because that could obviously end really badly, but if you feel hopeful that at some point in the near future, things will change, by all means, don't ruin a good thing. When enough time has gone by that you do feel confident that you both think of each other with the same title, the conversation will happen naturally and will be whatever the opposite of awkward is. For instance, after dating my college boyfriend for two months, he texted me one night and said "I just called you my girlfriend to one of my friends. We're dating, right?" *slow clap*
Ask What's Going On

Tbh, I prefer a more assertive approach to getting sh*t done, but if you don't want to scare this person off, starting the discussion with a question is a good call. When I say "scare this person off," I don't mean of you, the hot queen who's taking matters into her own hands, I mean of commitment. In my opinion, if the person is worth dating, he is probably worth waiting for if all he really needs is a little bit of time. On the other hand, if he says something like, "I really like hanging out with you and I'd like to keep doing that, but I know I don't want to be in a committed relationship any time soon," feel free to drop his ass. Both types of responses warrant the "What do you want out of this" question, because neither type of guy (the one who needs more time and the one who wants to keep hooking up) will initiate the conversation. Let's face it, no guy who doesn't currently, at this moment want to be in a relationship with you will DTR first, because there's no point. If you force his hand, so to say, then you'll at least get some clarity and the next move is yours. If you get the response that suits you, you can keep doing what you're doing and let some time go by, and if you get the f*ck boy response, you can walk away.
At the end of the day, there's no perfect way to have The Talk, so trust how you're feeling about it and do whatever you feel makes the most sense. The takeaway lesson is that this doesn't have to be an earth-shattering conversation that is really awkward and/or upsetting. Of course, if the outcome of said conversation makes you feel some sort of way that isn't queen-like, that's completely okay because we all know that men are disappointing in their nature, but the conversation itself should be easy as long as you know what you want from it. 
Images: Giphy (3); Unsplash
What I Learned From Going On A Sex Cleanse
Back when I suggested writing this story to my editor, I was in week three of a sex cleanse. I've never been a fan of cleanses because, even though they're allegedly good for me, they always leave me feeling a little unsatisfied. Honestly, what inspired my sex cleanse is the gorgeous guy I'm seeing, who can be… difficult. Let's just say he's definitely given me a few reasons to walk away, but honestly, in my optimistic mind where the KY bottle is always half full, his pros outweigh his cons, which is why I always ended up back in bed with him. The problem? After the sex, like right after, I would be on cloud f*cking nine, but then the next day/week/month would come and we'd speak about as much as two neighbors on the subway do. In other words, we would not speak at all. It felt like I was back in seventh grade when my crush would ignore me…except now it felt a little worse because we aren't 13 years old, and getting ignored by someone who was just inside you feels pretty sh*tty.
And why feel sh*tty when I could feel like Princess Margaret in the White House? If you don't get that reference, watch The Crown, like, yesterday, but the important thing to know is that Princess Margaret lived her best life without the lure of multiple orgasms dragging her down, and I decided that's what I needed to do. So per my sex cleanse, I would stay in and binge The Sopranos instead of venturing out into dangerous territory (aka the Upper East Side), where Monsieur Best-I've-Ever-Had lives. I also swore off other sources of both toxic and non-toxic d*ck.
Because I am a loyal member of Domino's Piece of the Pie Rewards program, cleanses are obviously not really part of my lifestyle, so I was a little fuzzy on the rules, but two things I knew I needed were an expiration date and a goal. For the length of time my cleanse would last, I gave it a month, because I'm a #strongindependentwoman. And as for the goal, I wanted to prove to myself that I'm not as hooked on sex as my tall drink of water would have me believe. And to explain the science behind what I was doing, I asked author of Don't Sleep with Him Yet clinical psychologist Dr. Nancy F. Lee, PhD to help me out.

I learned a lot from my cleanse and want to share those lessons. First and foremost, practicing willpower and just an ounce of self-control feels really good! Secondly, not doing something that feels really good for a second and really horrible for much longer (like, I don't know, drugs?) is always a good thing. I mean, sex is cool, but have you ever made a bold decision and it ended up paying off? 
"If you find yourself regretting and/or resenting sexual encounters, which both reflect confusion and can be considered detrimental to your emotional wellbeing, by all means, do an all-out sex cleanse," Lee says. It's my personal opinion that unless you're Samantha Jones, it's impossible to not get even slightly emotionally invested in someone you're sleeping with—especially if it happens almost on the regular. I'm not saying all women f*ck a dude a once and spend the next day writing their wedding vows, but I have never slept with the same person a few times and not started liking him at least a little bit. That's where I'm at: I'm sleeping with this person who is annoyingly amazing in bed and I like him. As Shakespeare would say, I'm in a pickle.
In my opinion, the benefits of a sex cleanse are many, but first, you feel at least slightly more in charge of yourself. For me, that's really important since I usually feel very much at the whim of whoever I'm dating at the time—mostly because I hardly ever click with someone who's into me, so when I do find myself finally crushing on someone, I can't help but hold on a little. (By the way, I'm using the term "dating" generously here.) Even though my bed felt a little lonely over the last few weeks, it was nice knowing that I was actually happy about getting a good night's sleep in lieu of pretending that I'm REM cycling through my bedroom door slamming shut and my entire bed shifting in place when he comes back from the bathroom at 4am. Lee says, "It's worth doing an all-out sex cleanse until you develop insight and clarity regarding what it is you truly want." 

Most importantly, even if you're really casual about sex and don't limit yourself to only sleeping with people who call you their girlfriend (hi, hello), deciding you're taking a break from something that stresses you out is never a bad thing. Even if you're just along for the (literal) ride, sex isn't like playing tennis in that once you're done, you just carry on with your day and don't think about it again. So taking a little timeout is perfectly fine and may even be good for you! Lee adds, "If, for whatever reason you and an partner simply want to take a 'break' from sleeping together for a while, there's an exciting way to enjoy a whole new form of 'sensually focused sex' that is guaranteed to heat things up!" Like with my favorite vibrator.
Look, no cleanse is meant to last forever, so I ended mine when most people end theirs: when you need to put something of substance back in your body after a long enough time without it. Gross? Sorry, but it's been a few weeks and all of these puns are just falling into my lap. In all seriousness, the point of a cleanse is to rid yourself (mind and/or body) of anything toxic that came its way, so when you feel like you're back in a sound place, that's the right time to end the cleanse. Everyone will go on different cleanses (except juice cleanses because those are a bunch of lies) for different reasons, but all of them will teach you some valuable lessons and that is the damn truth. 
Sadly, before this article went to press, yours truly was in serious need of some Vitamin D and broke the cleanse with, you guessed it, the same guy who inspired me to embark on said cleanse in the first place! Ya hate to see it. Generally, when you break your word to yourself, you don't feel great. If you can't even rely on yourself to keep it together, who can you rely on? But honestly, I feel better than I did before I went on the cleanse because I am going into this clear-headed as opposed to d*ckmatized. 
Even though I am clearly a weak bitch, I did learn a lot from my cleanse and would definitely recommend it to those stronger than myself. 
Images: Giphy (2); Unsplash
The One Thing You Get Wrong About Telling Him How You Feel: Ask A Pro
Head Pro offers advice on life, love and really anything because he likes to hear himself talk. Email him at [email protected], and follow him on Twitter and Insta at @betchesheadpro.
Here's my current dilemma that's consuming my thoughts:
Summer before my freshman year of college when I was 18, I met a guy. Fast forward a couple months, I'm thinking I pretty much found my soulmate. He is one of the funniest, loving, sweetest guys I've ever met. He is the epitome of Jim from The Office, which, let's face it, is every girl's dream guy. I wanted to date, he didn't because we were "too far", aka 1-2 hours away depending on when he was away at school. Whatever, K, I got over it. I started hooking up with guys at school cause that's what freshman do, and then we started talking again, but only hooking up and just hanging out. Over the next year, we were just fuck buddies while I did my thing and he did is, even though I still had feelings for him. My junior year, we started hanging out more, going out more, hooking up more. And the sex is really fucking good.
I'm now a senior and 21 years old. I'm over every guy that goes to my school (no, not under) but I just have never met another guy like him before. I can honestly say he's my best friend, he's been there through everything I have gone through in college, including the death of my father, and I love this guy. I know feels the same about me and tells me he loves me and we act like a couple when were together, and we are still banging to this day, literally, but he hasn't shown any interest in dating. I've known him for almost 4 years now, and now that we are both graduated/graduating college I want to be with him. I have no idea how he feels because he'll text me a lot for a few days or not at all for a few days. He even wants me to go out of state with him in December, go to a concert, stay in a hotel, and enjoy the weekend. So, he's planning couple things with me in December. Like WAT. Meanwhile, I know he doesn't talk to any other girls or hook up with anyone else because he straight up tells me this and I can clearly see it while I'm looking over his shoulder at his phone (whoops).
My friends say to tell him how I feel, but I'm scared because it didn't work out well the last time. I know he has no one else, so what is he waiting for or do you think these feelings are one-sided?
HALP
Let's get one thing straight, Jim from The Office should be no girl's dream guy. Jim's ability to land Pam rested solely on him being the one non-weirdo in that office. Otherwise, he fucked around for like a decade, had no real ambitions and kind of treated Pam (and later, their daughter) as a burdensome accessory in his life. Fuck, at least Roy was ready to kick some ass. She would have been no worse off with him, I think. Don't @ me.
Anyway, just fucking tell him. It's reasonable, given that you're graduating soon and have some important decisions to make. It's also pretty weird for him to drop "I love yous" and shit without ever even once mentioning the status. It's in a sense a silly thing (after all, sentiment is most important), but it still matters.
But more importantly (and I probably bring this up in our book): if a guy's going to refuse to commit to labeling a relationship, it won't be because you asked the question. Like, that's insane. How does that even work, you tell him how you feel and he responds "hmm, despite all of my behavior that would indicate I feel the same way, now that you've brought it up my feelings have diminished?" It doesn't happen, and has never happened. The last time it didn't work out was because he had a pretty legitimate reason for not wanting to commit, not because you bothered to ask.
FWIW, almost no one I know is still with the person they were dating in college (I am le old). With someone they met in college at some point? Sure. But if you pour your heart out and this guy's still wishy washy about being serious, you might have to start taking evasive measures. It's what Pam should have done.

Dear Head Pro,
I am experiencing an uncomfortable level of confusion in my relationship with a guy that I'm interested in and need your guidance.  Here's the annoyingly convoluted background:
Had a one night stand w this guy I know and when I didn't hear from him the rest of the weekend I wasn't shocked.  Come Monday, it turns out he had tried various forms of social media to get in touch with me, I just didn't realize, so we began chatting.
He asks me out to drinks and he decides to make drinks a dinner, which I took as a good sign.  The date went really well and was a lot of fun but at the end he got very awkward, gave me a weird side hug and essentially ran away (I expected a kiss considering we had already had sex…). I left the date very confused but pretty accepting of the fact that clearly he wasn't into it. Didn't really hear from him until several few weeks later when he suggests we do it again and instead I invited him to meet my friends and I out at a bar that night,  He comes, we have a lot of fun and I go home with him again.
Jump even more weeks of minimal contact and we make a plan to go to the hang in a public setting but when I drop him off he gives me another awkward goodbye, a shoulder squeeze.  The next week he invited me to this party from which we leave together again, but I don't have sex with him and don't really explain why (we did other things though so I feel like it was fine). In the morning he makes me breakfast but doesn't kiss me goodbye.
Then he goes several MORE weeks without really reaching out to me!
By this point I was fed up with the inconsistency. As a large group we went out to a bar where I accidentally blacked out and maybe slapped him and called him an asshole; but apparently he didn't mind too much because I woke up in his apartment.  He said we were cool, texted a little the next morning and all seemed fine. Once again, weeks go by, he has texted me a few random times and IMs me but never keeps the convo going very long and never suggests hanging out.
So bottom line: This guy has been very hot and cold and hasn't asked me on a real date in two months but will still sometimes reach out but not to hangout or hookup so like wtf is the agenda.  I was under the impression that if a guy is into you he will ask you out or text you frequently.  On the assumption that he is just too awkward to function, should I keep making an ass of myself by putting myself out there and straight up ask if hes interested (which I may have done that blackout night and don't remember, i.e. may have already been denied-Yikes), or do I gather my remaining dignity and move on?
Sincerely,
Feeling too old for the hot and cold
Eh, I don't think this is all that complicated or inconsistent. Take the one-nighter out of the equation, and you're describing a brief relationship that never got off the ground between two people who never liked each other that much. Let's break down these encounters:
– One Night Stand: Presumably booze-fueled. No explanation needed.
– First "Date:" He's probably feeling a little awkward about how things started and wants to reset a little bit. Has a nice time, wants to feel things out on a romantic (as opposed to purely sexual) level. I can probably count on one hand the times I've tried to kiss someone on a first date, and I'm not exactly Mike Pence. Just doesn't always seem right.
– Second "Date:" I think you kinda fucked up a little here, given that he wanted to meet one on one and you did the "let's make it a group thing" thing. Then again, it's understandable given that he'd been radio silent for a while—no blame to go around, really, just poor communication. You meet up, the booze and social energy is flowing, and you smash. Cool.
– Third "Date:" You hang out in public, (presumably) sober. Still has a nice time, I guess? Another awkward goodbye.
– Fourth "Date:" Hey look at that, another party! And wouldn't you know it, you wind up going home and doing sex stuff again. I'm beginning to see a pattern here…
– Final Encounter: It doesn't sound like anyone actually invited anyone out here, you just ended up there as part of the same amorphous friend group. And wouldn't you know it, a lot of alcohol is involved again. And you wind up fucking, again. Color me surprised!
So yeah, besides his sporadic communication he's not really inconsistent. Other than when drinking lowers both of your inhibitions and you wind up touching each other in some places, it doesn't sound like he likes you all that much—and to be fair, it doesn't sound like you were walking on clouds after your dates, either. I think he was pretty obviously struggling to feel the vibe after the first few go-rounds, and then after whatever transpired at the bar he knew that this wasn't something worth pursuing.
He's still gonna hit it, though, because why not? That's life. Consider not going on dates with men who only contact you once per menstrual cycle and that you don't seem to like that much either, and you will be much better off.
Head Pro offers advice on life, love and really anything because he likes to hear himself talk. Email him at [email protected], and follow him on twitter and insta at @betchesheadpro.
How To Get Him To Define The Relationship Without Embarrassing Yourself
Because my MO is apparently to just discredit myself before I even have the chance to give amazing advice, I'm going to start this article off with a confession about my last DTR* experience. (*DTR = the "define the relationship" conversation, BTW. And we actually mean "conversation." We're not talking about the drunk scene you make screaming, "What are we?!" at 2am, or the talk you have the next afternoon when you're deep in your shame hangover.) Anyway, my drunk at 2am DTR prep-talk involved me getting jealous of a high school friend and playing the piano, so it would obviously be the worst memory of my life, if I remembered it. My sober DTR wasn't a lot better—I wound up telling him I wanted to "slow down," when he hadn't even thought we were dating. Besides the fact that I'm incredibly smooth, what you should be gleaning here is that there are many, many wrong ways to DTR (and you've probably tried at least three). Here are some (slightly) less cringe-inducing ways to have this conversation.
Two Drink Max
Yeah, this is one of the few times I'm going to recommend you hold off on the pre-date vodka sodas. I totally get the urge to blur some of the memory and get some liquid courage, but sometimes liquid courage looks like you speaking your mind, and sometimes it's just an incoherent asshole. If you give any kind of a shit (and if you're having this convo, you probably do), now's not the time you want to take that gamble.

Know What You Want
In the early stages of dating, it's really easy to get wrapped up in holding a guy's attention; it's exciting, it's fun, and it usually involves free stuff. But if you're getting anxious about tying down your latest booty call (I have no fucking clue what the kids are actually calling it these days, and I don't intend to learn), take a second to think about whether you really want to be with this specific guy, or if you just don't want to be alone. If you pull the trigger on a DTR and then realize it's the latter, you're going to be in an awkward, sexless relationship with a tiny, tiny high of you realizing you had the upper hand all along, followed by three weeks of you guilting yourself into dumping him.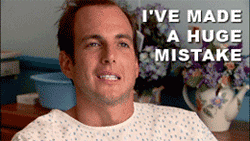 Be Honest
Along those lines, if he initiates the DTR and your answer to "What are we?" is "I don't know," "I'm not sure," or even "I really want to date you"—you have to say those things. Out loud. Is it fun? No. It doesn't even burn calories, like most other un-fun activities I subject myself to. But you know what's even less fun? Having a second nausea-inducing DTR two weeks later, because you lied your ass off the first time, and you both still have no idea what's going on.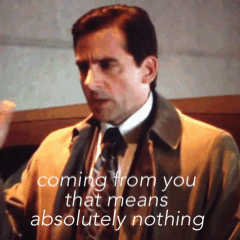 If Possible, Avoid It
As I say this, I fully expect a collective scream of fury from everyone who's ever dated men, because I KNOW it is not your fault that these talks have become a "thing." But in all honesty, I think the rise in the term DTR is pretty directly correlated to a recent proliferation of douchebags in our society. The guy who makes you ask him, point-blank, "Do you care about me?," is clearly not otherwise demonstrating that fact—probably because he does not, in fact, care about you. If you're entering this conversation afraid that it's the last time you'll see him, maybe ask yourself why you're so eager to settle for such a low level of excitement from a potential boyfriend. And maybe don't be too surprised if it turns out he thought you were just "hanging out."

Basically, as we've said before, there are ways to mitigate the damage initiating a DTR convo will to do your ego, but if you have to ask him in the first place, his answer is probably a no. Don't shoot the messenger; I'm only trying to help.
What Your Summer Fuckboy Says About You
I'm just gonna be straight up with you. We're in the middle of a fucking inferno, my boob sweat could potentially flood a small country, and I'm writing this in between my nightly routine of Netflix and actually trying to chill, so let's just cut the shit. I know you're fully aware of the qualities of a fuckboy – hell, you're probably creeping on the hoe in his Snapchat story as we speak. So honestly, I've got better things to do than waste my precious time explaining to you what you should already know.
I will say that we're officially halfway through summer, so if you haven't yet been ghosted by some fratty fuck in Chubbies, or you've been hit up like 12 times for discounted fat-shaving supplements, then tbh, what have you been doing? On second thought, teach me your ways. But since I have nothing better to do than wait for some worthless POS to view my cleave shot on my Snap story while catching up on GoT, I'm about to take a wild guess go in depth as to how your choice of summer fuckboy speaks volumes about who you are, which really just shows how much of a garbage human I am. Whatever.
The One Who Claims He Has a Boat
So you care way too much about what people think of you. But like, same same. Your social media presence is blasted in everyone's face, sort of like this guys' outdated fashion suicide of Sperry's and pastel button downs. You probably put as much effort into your all-white Instagram aesthetic as you did into trying to get him to "maybe take you on his yacht" someday. You have an affinity for pink martinis with a flower on the rim, but solely for use on social media. You may pretend to live on a strcit diet of sushi and coconut La Croix around him, but in reality, there's still Taco Bell wrappers at your bedside from last night's "accidental" drunk food order.

The Foreign Fuckboy
Sure, whatever, your trip to Yacht Week in Croatia was unforgettable, but only because you outdid the number of Instagram posts that are socially acceptable for like, idk a year. #Unfollow. You met some slimy Italian dude while on vacation whose thighs were more tan than yours, which is disgusting. You were obvi looking for one thing and one thing only: a foreign fuck. You were somehow mind-fucked (or actually fucked) into thinking that this guy will still be around next vacay, and your friends are dreading your return home because you already started a countdown on Twitter for the number of days you'll see him again. Newsflash: Summer flings were only cool in Mary Kate & Ashley movies. Read a fucking book.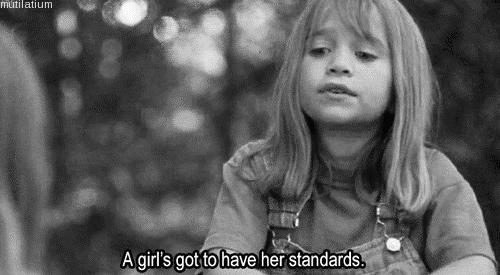 The Wannabe Wolf of Wallstreet
Let me guess: You adore that while everyone else was downing Kamikaze shots, this guy was decked out in a business suit (ugh fine). You tend to go for the older men as seen from your latest subtweet that read, "literally just can't stand immature idiots anymore." You adore his ambition and the fact that he hashtags shit like #OnThatGrind and #DoItForTheHustle, but you mostly adore his wallet. Since meeting this guy, your Pinterest game has gone from hipster Urban Outfitter room décor to an entire board dedicated to Kris Jenner's living room. He may unofficially officially constitute as a sugar daddy, but like, if he's picking up the tab, count me in.

The Self-Described Personal Trainer
Quick Q: Are you bored? Do you, like, hate your life? Yeah, sure, this guy is hot and in shape and can possibly get you a 3-day trial pass to Equinox, but now you're punishing us (your true friends) for like, wanting to maintain your summer body or whatever. It's like you find pure joy in trying to make us all feel bad when you showed up to brunch last weekend only to opt out of the "bottomless" option. Like, huh? And to top it all off, you've now become the type of betch who literally won't shut the fuck up about your new free personal trainer and how you crushed your latest workout. Honestly though, I'll let this slide because once you realize you literally have nothing in common and that he just gave you the 'eye' for eating three fries, I'll be ready with a bloody in hand.

The One You Hooked Up With in College
Look, betches aren't perfect (but we're pretty fucking close). But if there's one thing we're good at, it's lowering our standards for a good cause. Like dick. Ok, so I low-key just described myself because, for some reason, I live for recycling hookups, but there must be someone else out there as into used goods as I am, right? Basically, here's the deal. I'm a fucking good time, but mostly I just have chronic FOMO, and I can't help it. The idiot from college is still impressed because I'm a successful (?) journalist, only gained like 12 lbs post-college, and I'm always down to schedule a blackout at approx. 10 p.m. In turn, he is forced offers to pay for my drinks, I get drunk and horny, and it's a win for all, especially me, because that minor lapse in judgment didn't cost me an increase in my number or a decrease in my (barely-there) dignity. I love me.

The One Who Surfs, Brah
This guy is like, the gateway into the fuckboy kingdom. Thankfully you don't have to worry him eyeing other girls, but that's only because his brain is full of contaminated salt water and his boy band blonde-tourage doesn't leave his side until the tide comes in. It takes a special type of girl to tolerate this guy – you know, like a girl who also doesn't care (is that even a thing?). This betch's Instagram is full of photography and she judges every girl for wearing makeup to the beach (fucking sue me). But she's also like naturally tan and has a good body without even trying, so I can't hate her that much.

The Wearing a RompHim As A "Joke"
This guy is always the life of the party, so, I mean, this betch did something right. On the other hand, this guy still thinks that wearing pastel RompHims are like, fucking hilarious, and for some reason I'll never understand, she eats that shit up. They generally manage to give everyone at the party a raging migraine, partially because of their incessant need to be the center of attention, but also because of that pastel ensemble mixed with last season Birkenstocks… and I'm not talking about her. The type of betch who lives for this annoying af dude is also on a constant blackout state from Friday to Sunday, but like same. Wait, am I talking about me again?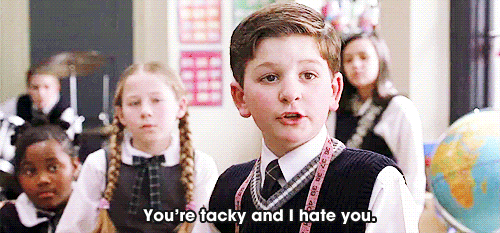 How To Manipulate Your Summer Fling Into A Winter Cuff
Yes, sadly, we're more than halfway through summer. I know, I know, that's a fucking bummer to think about. The impending end to Summer '17 isn't all you need to be mulling over right now. In fact, you probably have a summer fling, hook up, smang buddy, etc. that you need to decide if you should keep around past August. If you've already decided that Jake or Ryan or Matt or Nick or whoever will look good in a ski outfit and could probably impress your parents at Christmas, then you have decided to get moving on the cuff. Because if you're going to commit yourself it needs to last at least six months, really. So what next? How to you turn the best non-committal sex of your life into the best actually-committed kind? Like all important decisions involving another person, don't just come out and say it. Gross. Manipulate the situation so sneakily that he doesn't even see it coming.
Drop Hints.
You need to make sure that he's actually down so you don't embarrass yourself when it comes time to DTR. If he's said a million times he doesn't want a girlfriend, guess what bitch, he probably doesn't want a girlfriend. Unlike us, men are simple creatures and often just blurt out what they're really feeling. So if he's not actively telling you it isn't going to happen, drop a few hints that you could see yourself dating him past the summer. Mention activities you'd like to do in the fall. Talk about seeing a football game together. Ask how he feels about corn mazes. That kind of shit. If he's down to make plans with you for Halloween, he's probably down to keep whatever you two have going.

Put Him In Situations Where He Has To Introduce You.
OK this might seem like a stretch, but try to get him in situations where introductions are necessary. You could avoid the DTR altogether if he starts introducing you to his friends as his girlfriend. Crisis adverted. The whole goal of this is to get him to think your relationship is his idea. Dudes love when they come up with shit on their own. Also, this can work the other way. If you introduce him to someone, don't give him a title, just say his name and kind of trail off. See if he jumps in with the "I'm her boyfriend" comment.
Don't Bring Up The Fact Summer Is Ending.
If you've been hanging out with a dude all summer and things are going well, but you don't want to rock the boat with just how great things are going, maybe just don't mention your desire to get wifed-up by September. Ya know, sometimes you should just let sleeping dogs lie, or, in this case, let him think you're the most chill and not going to pressure him. I'm pretty sure everyone hates being nagged at or pressured, so if you like what you have going and don't care about the label, just let it be. If it's really meant to be, it'll be. Likewise, if you're thirsty for a boyfriend and he doesn't want to be your boyfriend, you should seriously move on to someone who deserves does. Duh.

DTR.
If all else fails, and you're not down with the casual transition from FWBs to full on dating, I guess you should probably define that mother-fuckin relationship. Like, in order to not embarrass yourself, make sure you're like 99% sure he's also down to keep things rolling past summer fling status. Then, I guess you need to just bite the bullet and ask, "Hey, what are we?" OR, if you're real ambition, you could just tell him he's your boyfriend. You know, like that pirate guy in Captain Phillips, but instead of "I am the captain now" it's like, "I am your girlfriend now." Totally no chance of that ever backfiring.