Are Millennials Killing Beauty Treatments?
On the idyllic, tree-lined streets of Manhattan's West Village, nestled between rows of understated brownstones and unassuming Michelin-starred cafes, you'll find a small storefront with 23-karat gold lettering on the glass, a powder-pink window seat, exposed Edison bulbs, and plants in every corner. By all evidence, the 10th Street space looks like any other Instagrammable downtown spot, but unlike the patrons at neighboring establishments, customers here aren't snapping photos of $17 cocktails or avocado toast; instead, they're at JECT to get Botox, fillers, and other top-shelf skincare treatments quickly and conveniently. As young women—and the occasional man—flutter through the door and disappear behind a cloud of dark green curtain, it's clear that the days of booking injectables a month out and spending hours in a joyless doctor's office are a thing of the past. Instead, it seems, the future lies in comfortable, millennial-friendly destinations, where getting a pinch of Dysport or a dash of Restylane is as seamless as ordering a coffee.
For much of history, beauty treatments—be it a facial, massage, or even facelift—were something to be savored. The best things in life take time, they would say, and these sorts of indulgences shouldn't be rushed. But as younger generations have become more and more savvy about skincare and aesthetics, so too have they realized the importance and value of their time. While taking care of one's skin is now seen as a necessity rather than an indulgence, consumers are increasingly wary of wasting their time, and they're no longer willing to spend entire days at the spa or plan their weeks around a dermatologist visit as a result. Companies like Drybar and Anastasia Brow Bar were of course among the first to capitalize on this shifting approach to beauty, but in recent years, more and more specialized spots are popping up, where clients can get a facial, a wax, or injections in the time it takes to re-watch an episode of Friends for the millionth time.
"I think part of the reason we've been so successful is that we're really selling time," says Rachel Liverman, the co-founder and CEO of Glowbar, a recently opened Tribeca skincare destination that offers 30-minute facials. "The traditional facial takes an hour and a half, so we're literally giving people that hour back to do the things that bring them joy." Liverman, a former Birchbox executive, built the business with her own needs very much in mind. "I was a 30-year-old, busy, career-driven woman in Manhattan, and all of those things kind of made time very precious," she recalls. The Glowbar CEO couldn't find a facial that was not only quick but also effective, so she started to think about how much time someone like her would actually have for a facial, ultimately arriving at 30 minutes. "There's a whole movement right now of only doing things that bring you joy, saying no, and being cognizant of your time," Liverman says. "I had such a busy life, and I knew that any free time I had was being spent with family and friends or exercising or meditating, but outside of that, I thought, I really only have that 30 minutes."
Obviously, the shorter duration, appealing as it's been to busy urbanites, has meant that certain luxuries offered in a traditional, 90-minute facial have been 86'ed here. "I had to create a treatment that was results-oriented, and what that meant is that we couldn't wash your face for you because we wouldn't have time, we couldn't steam your face because that's not totally necessary, and I wouldn't be able to massage you," Liverman explains. "I cut out those three things really so that we could get down to business in the treatment room." Despite these trimmings, though, clients love Glowbar's focus and favor the quicker option. "I love it because it's 30 minutes in and out, and it makes facials accessible in a way that you can maintain over time and see the full benefit," says Bevin Prince, a master SoulCylce instructor and co-host of the "Be My Neighbor" podcast. "Honestly, taking the 30 minutes once a month has been so much better than taking two hours every few months. It's definitely not the same as going to the spa and taking all the time and putting the robe on and the whole thing, but having half an hour for myself is great, and the maintenance factor and regularity makes it all worth it." 
Many businesses offering fast beauty have also implemented membership programs, an initiative that has proved extremely successful with their largely millennial-based clientele. "It was really about forming more of a community and feeling like you're a part of something," says Gabby Garritano, the founder and CEO of JECT, which recently launched its $99 annual membership option. "You get the membership card, you get perks at other places, like SoulCycle, and of course, you get the discounts at JECT, so pretty much all of our clients have opted for the membership." The offering builds on the notion that beauty treatments are a necessity for most modern New Yorkers and require consistency. Memberships feature lower pricing, which in turn allows customers to do something like injectables both more frequently and everywhere they're needed rather than having to pick and choose, but the programs also ensure that clients stay with their treatment plans and therefore see optimal results. "The price point is amazing, and you really can't beat that," says Prince, who recently purchased Glowbar's $55 monthly membership. "But it also kind of holds me accountable to make sure I go and prioritize my skin more than I have in the past."
It seems only natural that places like JECT and Glowbar have been met with such success in the New York market, where customers have overbooked schedules and busy lives, but it seems the demand for fast beauty is as alive in the suburbs of middle America as it is in urban centers. "I think it's already widespread," Liverman notes. "Some of these blowdry franchises already have thousands of locations across the United States, if that gives you any indication. They're predominantly on the coasts, but obviously, New York and LA are trendsetters, and everyone else kind of looks to those places to see what's going on." In the year or so they've been open, both Glowbar and JECT have consistently received suggestions of where to open their next locations, and they've mostly been in unexpected places. "We have a lot of people saying, 'come to Chicago, D.C., Philly, Dallas,' and there are so many middle states that would actually be great places for us to go to," says Liverman. "Cities and urbanites are definitely looking for quick options and things that bring them joy, but I think that's actually a country-wide phenomenon." 
Of course, the rise of fast beauty has been most popular with younger generations, who devote more attention and care to skincare than their parents and grandparents could have dreamed of, but also value their time more than ever. But the trend seems to even be catching on with older clientele and will likely continue to attract customers from teenage to nonagenarian as these businesses expand across the country. After all, as JECT co-founder Devon Nagelberg says, "we're all millennials at heart, and that's really all that matters."
Images: Y Photo Studio/Shutterstock
The Best Black Friday And Cyber Monday Deals On Beauty
Like many millennials with jobs, my beauty look is pretty consistent day-to-day, but that doesn't mean I don't have 82 tinted moisturizers, 41 mascaras, and about a million different facial mists. I like to mix it up, what can I say? If you, too, are an out-and-proud beauty junkie, welcome. It is my personal belief that the best time to buy beauty products is around Thanksgiving, because not only is everything cheap af, but everything is sold in sets. Yes. Please. Give me a million eyeshadows that have just slightly different undertones. Honestly, I love this holiday so much because we spend the whole day being grateful for all of the sh*t we have, but only until midnight when we'll fight each other to the f*cking death at Target to get that 30% off KitchenAid mixer. #America, right? So if you fully embrace this holiday as a day of gluttony, scoop up these beauty deals before your friends do. 
Ulta
Obviously, I have to start with the DSW of beauty because it just has so much stuff to basically give away this holiday season. Because they have about a thousand different sales going on during Thanksgiving weekend, I'm just going to name the few brands I'd personally recommend. Let's start with 25% off Macadamia Professional hair masques. If you've ever been in a drugstore, you've seen this brand's hair products. I have been using the Deep Repair Masque since high school, and it's never disappointed me. It's meant for people with damaged hair, but as a bitch with proudly virgin hair (hold applause), I love it because it takes my hair to the next level in softness. If you think delayed gratification is stupid, you'll love this masque because you'll feel its effects immediately. 

Macadamia Professional Nourishing Repair Masque
Next is the BECCA Volcano Goddess Eyeshadow Palette, which is 40% off, aka it's $27, aka it's free. Honestly, I don't really wear eyeshadow because I don't know how to put it on without looking like a toddler in drag, but the colors in this palette are pretty wearable. So if you stan an eyeshadow moment, this palette is for you. 

BECCA Volcano Goddess Eyeshadow Palette
And lastly, Ulta is offering 25% off a Chi 1-inch Ceramic Hairstyling Iron. I don't have the time or the skills to give myself Serena-van-der-Woodsen-circa-season-one waves, so I don't even try. However, every now and then after sleeping on wet hair for no reason at all, I wake up with a really unfortunate situation on my head, and this little hero can fix it within 10 minutes. I don't usually curl my whole head, but a few chunks of hair throughout gives me that tousled look that I'm really feeling these days. I know what you're thinking: wtf are you talking about, this is a hair straightener? To you, I say the most natural-looking waves come from flat irons! Twist your hair around the iron and gently pull the iron down the twist. I'm telling you, it's never failed me. 

Chi Original 1" Ceramic Hairstyling Iron
Glow Recipe
Not going to lie, I discovered Glow Recipe at Urban Outfitters, and have been obsessed ever since. The relatively new brand is offering 20% off every single product on their website, so if you haven't already added a slew of skin care to your cart, you're behind, girl. Anyway, if you are the kind of person who can be seduced into buying something simply because the packaging is irresistible, get ready to purchase literally every damn Glow Recipe product. I have the Watermelon Glow Sleeping Mask and am truly obsessed—mostly because it serves as a skin savior and decor on my dresser. Cute appearance aside, the mask itself is actually really good. It's really moisturizing, but has a gel-like quality to it, so it doesn't leave you feeling greasy and oily when you wake up. That ain't cute. 

Glow Recipe Watermelon Glow Sleeping Mask
Tatcha
This Japanese skin care brand is in pretty much every natural or ethical beauty store in the world and from November 28 through December, you can "play for a chance to get either 20% off your $100 purchase, 15% off your $75 purchase, or two free gifts with orders of $50 or more." All of their products are cute and purple, but one of their products is truly better than the rest. I'm talking about the Luminous Dewy Skin Mist. Before you judge me for spending more than I'd like to admit on what you'd call water, hear me out. It's made with botanical oils and humectants, which are responsible for the dew, and tbh it smells so damn good that I literally smile when I spray it, and I don't even smile at puppies walking by.

Tatcha Luminous Dewy Skin Mist
Also, I recently learned that your moisturizer absorbs way better when your skin is moist (get over it) than when it's bone dry. Think about it this way: your skin is like a sponge, and sponges don't work until they're damp, right? Another cult favorite from this brand is the Dewy Skin Cream, which I haven't had the pleasure of trying because I am low on funds, but maybe I'll hit the jackpot on their annoying Thanksgiving game and be able to afford it! 
Kevyn Aucoin
Get ready for the most niche Black Friday sale literally ever: Get 25% off your order and receive a free Exotique Diamond Eye Gloss in "Galaxy" when you spend $75 on November 29. Like, really? Only on November 29? Honestly, I'm sure I'll get an email on November 30 that says, "We're so nice and extending our sale!" The only reason I'm down for this annoyingly specific sale is because I'm so in love with my Neo Blush and feel like she needs friends. I've been dying to try the Sensual Skin Enhancer Concealer because it's a really thick cream (as opposed to a solid, like most concealers are) and comes in a cute little pot. Also, I feel like if I have this, I could just dab it where I need it (because it's thicc af and does its job) and not have to wear foundation or tinted moisturizer. 

Stila
Stila is offering 35% off site-wide plus free shipping on all orders of $50 or more from November 29 through December 1 with the promo code BF35. I own one product from Stila that has truly defined my going out look to a T, and it is the Stay All Day Waterproof Liquid Eye Liner. Executing the perfect cat eye is hard, but Stila's liner is actually really easy to use because it's just a long tapered pen. So all you have to do is angle it as you draw, so the line gets thinner, and that's pretty much it. Easy peazy. Anyway, Stila also has a pretty legit price point for a mid-level brand, so I fully support this sale. Another product I had and loved until I broke it by accident was the Aqua Glow Serum Foundation, because it was pretty full coverage but had the consistency of water, so it didn't feel heavy or caked. 

Stila Stay All Day Waterproof Liquid Eyeliner
Drybar
I am more in love with my six-year-old Buttercup hair dryer than I am with the guy I'm seeing. Seriously. I have a lot of thick hair, so making sure it dries without going rogue is very important to me, and that's why I have the Drybar one, the famous Josh Harry one, and, don't judge me, the Dyson Supersonic. Drybar is shining down on thee and giving you 20% off all products, tools, and kits from November 21 through December 1. The Buttercup was the cheapest and oldest of the three I have, but it's my OG and I use it every damn day. It weighs like, a pound, is pretty quiet, and does an excellent job. Generally, expensive hair dryers are better than drugstore ones because they use more power than they do heat, so they are less damaging to your hair. Cheaper hairdryers work in the opposite way, using more heat than watts, so you're essentially frying your hair for longer. I also have the Drybar heat protectant, which smells so good that I leave it on my hands for as long as I can before the New York City subway system forces me to wash them. Luckily, the smell lingers in my hair for the entire day. By the way, Harry Josh is also having a Dermstore sale for 30% all of his products with the promo code DSGIFT from November 28 through December 2. His hair dryer is def cuter than the Buttercup, so if that matters to you, you can get it for a little less this holiday season!

L'Occitane
L'Occitane (pronounced "lox- ee- tahn"—you're welcome) is giving us 20% off all full-size items with promo code CYBER from December 1 through 4, because they know no one is dragging their hungover asses to a store to buy their favorite hand cream. Speaking of which, I didn't realize this brand sold anything besides hand cream until my grandmother gave me a beautifully packaged perfume (technically an eau de toilette) that smells so good that I spray it on my pillow before I go to sleep. It's the Verbena scent, which is generally pretty clean with a hint of green tea. No complaints. 

L'Occitane Verbena Eau de Toilette
Images: Ulta; Glow Recipe; Tatcha; Kevyn Acoin; Stila; Drybar' L'Occitane; Eco Warrior Princess / Unsplash
Betches may receive a portion of revenue if you click a link and purchase a product or service. The links are independently placed and do not influence editorial content.
You Can Legally Get Fucked Up At The Salon (For Free) In California
Listen up all you alcoholics everyone. As of January 1, AB1322 (aka the "Drybar bill" aka the bill you never knew you needed) has been in effect in California. Which means that up until the first, it wasn't "technically" "legal" for you to get hammered while you got highlights. Which means that I've "technically" "broken the law." A lot.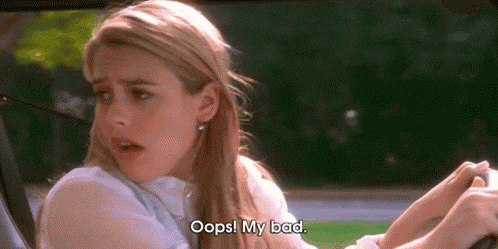 Basically, the new law allows salons to serve you wine and beer. But…only if it's free of charge. The high-end salon chain Drybar was instrumental in getting the bill passed. So now you can thank them for your blowout and your DUI.

Jk. Bad news: You're not allowed to get wasted. (lol wut?) No more than 6 oz. of wine or 12 oz. of beer can be offered and they can't serve anything past 10 pm. Just when you thought 2017 was going to be the year of you. Just when you thought this was the sign you needed to finally pack your bags and move out to the West Coast…
That's fine. There's enough people here anyway. (Don't come. Bye.)