WTF Is 'Euphoria' And Why Is Everyone Obsessed With It?
For those of you who haven't seen Euphoria because the trailer gave you absolutely zero insight as to what this show is actually about, you are not alone. I, too, had no idea what the f*ck this show had in store for people who miss Skins and are finally old enough to have an HBOGo account. But because I am a huge Zendaya fan and had no plans on the Sunday that Euphoria premiered, I gave it a watch. And may I just say, I am blown the f*ck away? 
Because recaps aren't really my thing and this show deserves more than that, I'm going to let you just watch it to find out what it's about, but I will sum it up in one sentence for the purpose of this explanation. Euphoria is about 17-year-old Rue (Zendaya) who spent her summer in rehab for a nearly fatal drug overdose. I spent my junior summer working at Le Pain Quotidien, but to each her own, right? Anyway, you know how in Orange Is the New Black, Piper Chapman is obv the star of the show, but each episode is, like, about a different character? Euphoria is like that, but instead of a privileged white girl running the game, it's Zendaya. *drops to knees* * bows down*
The main themes of this show are sex, drugs, etc. but not in a Gossip Girl kind of way that will make you physically ill from rolling your eyes so hard. Euphoria is actually at least somewhat relatable and 100% better in every way. Because this show has more layers than an ogre, I'm going to break each of these themes down to explain wtf this show is and why everyone with eyes is talking about it. Before diving in, though, I just want to say that, yes, this show is about a group of high school kids, which isn't a novel idea for a television show, but Euphoria delves so much deeper into issues that we either have or are currently experiencing, and to me, that is why everyone is so obsessed with it. 
Sex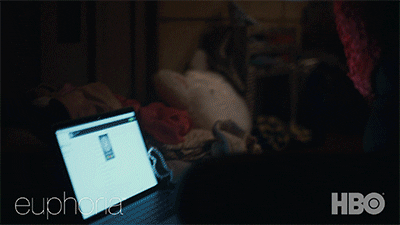 Ok, this needs to be said: I've seen more d*cks on Euphoria than I have IRL. Honestly, it's too much at times. I'd be totally happy with no d*cks at all, but I'd def cap it at two per episode. Ok so, the sex in this show isn't the kind of sex I'm used to seeing on TV, which is always missionary for exactly two seconds and then both parties finish at the exact same millisecond and are also perfectly satisfied with what just happened. Nopers, not in Euphoria! The sex in this show is mostly, like, concerningly violent and almost always involves some sort of v specific fetish. Like, Nate's dad whose version of foreplay is sticking his entire hand down his victims' partners' throat. Also, if you're wondering what his type is, it's underage twinks at sketchy motels. He also films them and stores the tapes in a color-coded file cabinet. Okay, so maybe this is less of a fetish and more of a pathology? He isn't the only one who works out his issues in the bedroom, nearly all of the characters do this and HBO literally shows it all. Another thing most shows don't do!
Drugs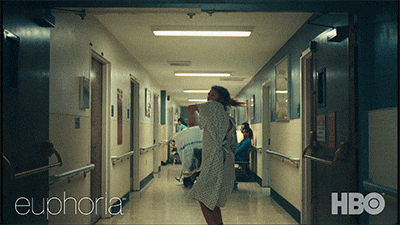 We all went through a drug phase (except me, mom…) when we thought narcotics were really cool. Right? Rue even says that drugs are pretty awesome. In fact, the only real drug-related regret she has is that horrific scene when her adorable little sister found her unconscious and covered in her own vomit (been there) after an overdose (have not been there). This is another reason why people love Euphoria. Because it shows the not-so-pretty sh*t that other shows won't! While TV dramas love drugs, most never actually give us any of the sh*t drugs do to people. It's all just, like, quietly whispered under everyone's breath because they don't want to get into the horrible, terrifying, and sickening sh*t that drugs actually inflict in the people who take them. Seriously, drugs are not pretty, y'all. Euphoria is all about realness and that's evident in, like, every scene. 
Ok, that's it from my D.A.R.E. campaign. 
Young Love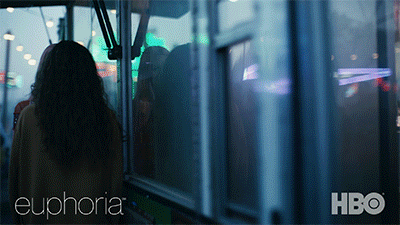 I don't entirely know how to address this because the ~love~ on this show is def not the Friday Night Lights sh*t we grew up with. It's like, very volatile and pretty toxic a lot of the time. But even though it's riddled with so much violence and just generally awful sh*t, I don't doubt that Nate really does love Maddy or that Cassie loves McKay. Like, did Nate verbally/physically attack Maddy? Yes. Are these relationships complicated af? 100%, but that's the reason why the women feel like they can't just walk away. I appreciate that this show proves adults can't and shouldn't chalk young love up to nothing serious because, at the end of the day, love is love. It doesn't matter how old you are, and it feels real when you're in it. Euphoria proves that in a really nuanced way that I def appreciate after two hours of listening to Jed's bullsh*t on The Bachelorette. 
All in all, this show is incredible because it's doing what no other show on television is doing. It's an actual reflection of the ups and downs of life when you're young. Except it actually shows the ups and downs.
Images: Giphy (3); HBO
Weed Helped Save My Mental Health, So Why Is There Such A Stigma?
Okay, story time: I used to work as a front desk girl for a popular "boutique" spinning studio. Not gonna name names because you've clearly figured it out already, and I lasted a month there. The place prided itself on being super open-minded and all about getting in touch with yourself, overcoming challenges, and following your soul.  Once, we played an icebreaker game where we went around the room, said our name, the studio we worked at, and something we do to relax. Every. Single. Person. said alcohol is their way to unwind, along with watching a TV show or, of course, working out. I was last, and I said, "taking an edible and tanning." The CPR woman looked like she was in shock, and was all, "Okaaaayyyy, moving on." So much for being a liberal as your brand markets itself being, huh? Remind me why weed is worse than alcohol again?
Marijuana is the fastest growing industry both nationally and internationally. There's luxury marijuana getaways, weed treats, marijuana spas and bath bombs, people are literally putting it in their green juice. And don't get anyone started on the benefits of CBD because, honestly, I don't wanna endure listening to them pontificate about its benefits as if I don't know them already.
But that doesn't mean there still isn't negative connotations around marijuana use.
Yes I smoke weed everyday. No I'm not lazy. I'm literally almost a straight A student in college rn. I'm living my life and getting the shit I need done,yes I have slip ups and that's human. Weed has helped me in so many ways that I'm forever going to defend it and its stigma.

— Bambi (@suckmypoptarts) April 13, 2019
When I was 14 years old, I got diagnosed with the most severe case of ADHD possible—I was in the 99th percentile. I was prescribed a dosage of meds that they would give someone the size of Lebron James, literally the maximum dosage. What it did to my brain is an entirely different story. I was made fun of in high school and college for how erratic my meds made me. I believed the pills would make me feel like a normal person, which I thought was someone who didn't experience anxiety or depression. But I didn't feel normal. Whenever I told my doctors that I was having trouble sleeping or that I was anxious, they'd just prescribe new pill after new pill or increase my dosage. I was treated like my brain was the problem, and I needed to take anything I could to be like everyone else. But deep down, I knew something was wrong, and because of that, I was indoctrinated to believe I'd never be normal.
So my conception of the self-help industry was: you're the problem, so take a pill to make yourself just like everyone else. I was brainwashed to believe that my ADHD was a bad thing. Did you know that it was seen as an evolutionary advantage? Even during the Industrial Revolution, many inventors actually met the criteria for ADHD. I feel like that's not talked about enough. The system did nothing to help me embrace that I think differently than others. I wasn't using therapy or pills in a way that gave me the opportunity to evolve or to have healthy coping mechanisms at all. 
Eventually, I got sober. I had to time off from college (where I was partying way too much—weed, alcohol, mixed with the prescription pills was a recipe for disaster) and learned how to cope with my ADHD, anxiety, and depression without controlled substances. I didn't smoke weed or really drink for about a year. I learned how to look internally in order to reacclimate to society without the use of controlled substances, to get back in touch with myself, and to learn how to cope with reality. Between meditation, yoga, and extensive therapy, I began to come into my own. Why weren't these resources suggested to me before shoving copious amounts of legal meth down my throat?
6. Whenever someone brings up ADHD. It makes it seem like it's is just an issue of distraction. Wrong! For example, I read 2-3 books a week! I don't know many people with ADHD can do that. But for me taking clothes out of the dryer & folding them, that's like climbing Mt. Everest

— Yashar Ali ? (@yashar) February 26, 2019

As time went on, my doctors and I decided that it was okay for me to start indulging in mind altering substances like alcohol and weed again. Last year, my doctor gave me a prescription for Benzos that I use sparingly because I would never want to become dependent on them or go through the brutal withdrawals ever again. I check everything I do over with my doctors. No, seriously, a good rule of thumb is to ask yourself, "How stupid am I going to sound to my shrink once I tell them I did *insert reckless action here*?" So I started using mind altering substances again at my discretion because through the extensive work I've done, I now know how to indulge in it without making it a crutch to completely detach from reality.
Without going into the gory details, I went through one of the most difficult times of my life last year. I endured a lot of trauma and I wouldn't wish that on anyone. Waking up in the morning and instantly crying is the worst possible feeling, feeling lonely and utterly helpless is heartbreaking, and not feeling safe in your own city and apartment is horrific. I unfortunately turned to alcohol for a month or two because, even though it wasn't the answer, I thought it was the easy way out. I learned over time that it just made things worse, and I'm glad it didn't develop into something far more serious.
Over time, I turned to weed instead, and it was actually my saving grace in a lot of ways. Journaling, therapy, yoga, meditation—all that New Age sh*t—works wonders. But if you're in a position where you need a quick fix or you simply want to expand your consciousness and see things more lightheartedly, weed is incredible.
I first was open with my shrink about how I wanted to switch from Benzos to medicinal weed and he was all for it. I got prescribed with Benzos to take sparingly in the event that I needed a quick fix to calm the f*ck down. I came to find that being in a Klonopin Cloud wasn't as comfortable as it used to be, and in retrospect, I don't think it ever was a comfort zone. It was just a way to detach from reality completely and a chemical way to become apathetic. Weed, on the other hand, loosened the vice grip I have on my issues and helped me see things through a more panoramic lens. While I'm still cognizant of my problems, I definitely don't feel like a zombie like I  did with Xanax or Klonopin. My shrink and I are working towards getting me a prescription for weed right now, thank God.
I recently went to L.A., and I was totally shocked by how normalized it was out there. Like, of course I knew it was legal and all that. But when I walked into MedMen, which is one of the most notable dispensary chains, I was totally taken aback by how open they were about the benefits of weed. I was awfully tightly wound about the whole thing because I was in such shock that they were all so open-minded, and it was then when I realized that I had internalized the negative stigma against weed too. The intention behind MedMen, one of the employees said, was to show people that weed use and dispensaries shouldn't be this clandestine and sketchy thing. It should be the embraced. The place looked like an Apple store, I swear! When I mentioned that to the employee, they said it's because they want people to know that they embrace the industry and they don't want them to feel like buying weed should be this uncomfortable, shameful process that you need to be so secretive about by going to one of those shady looking dispensaries with, like, no windows.
I ended up purchasing products from them and it was one of the best decisions I've ever made in terms of my psychiatric journey. The products they sold me were way more regulated than the bud I buy from NYU grad students. It was like taking an anti-anxiety medication that helped me take a step back and live more light-heartedly when need be. It was also a form of embracing my ADHD and thinking differently without being hyperaware of conforming to norms or pacing around because I couldn't sit still to do my work. A lot of people think that weed makes you flighty, loopy, and totally out of it. That can totally be true, but it's not always the case. For my ADHD, I use it to stop pacing around, keep my anxiety at bay, to calm down, and embrace that I think creatively.
Even before MedMen, I've always maintained that weed helped me on a philosophical level, helped expand my consciousness, and look at my life and myself without harsh judgment. A lot of people scoffed at that and saw it as a BS excuse to get high and watch Workaholics. Full disclosure: smoking weed while watching Workaholics is dope, but it's not the primary way I use it. Now, I definitely believe that it is a form of medicine for me. I did have my struggles in the past with mind altering substances that obviously did more damage than good and I wasn't instructed on how to use them properly in the first place. But I'm in a place in my life where I can drop a tincture of THC mixed with CBD under my tongue the same way someone can take an Adderall. For the record, I do believe that Adderall can work for some. However, 2 in 3 adults outgrow ADHD, and my doctors told me that I would never be a part of that group.
But it absolutely sucks that people still side-eye something that my doctor and I see as my medication. Although Adderall was horrible for me, you don't see me judging people for taking it if that's what their doctors think is best for them. It's difficult enough that people assume anxiety is just being nervous and that you need to "suck it up," or that ADHD is just immaturity because I have trouble focusing and staying organized. It's not like I sit in a corner and cry because things don't go my way or because I'm nervous. It's not like I'm all, "Oooooh, look at a shiny red ball!" when I'm writing an essay. It's not like I'm a lazy, careless bum because it's a struggle to keep my apartment clean. Those things are tough for me, and it completely worsens my struggles when someone tells me that my afflictions don't matter and that the way I believe is the healthier route is just an excuse to be lazy and indulge in munchies.
5. People who don't have ADHD often oversimplify what it means to have ADHD. I don't blame them, they're not living with ADHD. But that's one of the reasons ADHD is so misunderstood because it's anything but simple. That's why it's so hurtful when people jokingly say "squirrel"

— Yashar Ali ? (@yashar) February 26, 2019
I think for the sake of society, we really need to start listening to each other and not only support each others' differences, but also endeavor to encourage these differences so people can be more open. So the question is: why is society so myopic when it comes to these differences? Why is the immediate answer in the form of a capsule in order to "normalize" them? And if that capsule doesn't work, why the next best option is another capsule, and another?
Not everyone should function the same way and fit into this mold that society created. A New Age approach helped me embrace my differences instead of stifling them, and marijuana absolutely changed my life for the better too. If it's not for you, that's cool. But if it could help someone, but the stigma of being associated with weed use is making them afraid to seek out that option, that's a problem.
We Spoke With An Expert On How To Reduce Overdose Deaths
Drugs, ever heard of them? If you're on this website, chances are you have. And chances are you think of drugs in certain categories. Weed is famously tight, cocaine is that b*tch that you knew in college, and drugs like heroin, meth, or crack are "scary" ones that you only talk about as a joke or read about in the news. But what if it's not the drugs that are bad, but rather our entire mindset around them? What if the way that we speak, think, and legislate around drug use is actually exacerbating the problem? 
A recent CNN article reported that Americans are now more likely to die from a drug overdose than a car accident. In 2017, there were over 70,000 drug overdose deaths in America, most of which were due to opioids—in particular fentanyl, a synthetic opioid that is 50 to 100 times more potent than morphine (that's really f*cking strong, bruh). Fentanyl originated as a legal, prescribed pharmaceutical (classic) that was used for pain management. Nowadays fentanyl can often be found mixed in with drugs like heroin or cocaine, cut together by distributors who want to save money, and sold to unknowing buyers. Because fentanyl is so powerful, it can easily lead to an overdose, especially if the user doesn't have a high tolerance for opioids. It's definitely dangerous, and when you don't even know you are about to encounter it, there's no way you can be prepared for the outcome. So the question is…how do we avoid or prevent these kinds of overdoses from happening?
Many people's first reaction is to take on the attitude of your middle school D.A.R.E teacher and tell everyone to just say no to drugs. But now let's think about how well D.A.R.E worked. *jump-cut to a flashback of me and literally every teen I've ever met smoking weed out of Coca-Cola can*  At the risk of sounding like your cousin from Denver, you can tell people not to do drugs all you want, but the reality is that they are going to do them. With this in mind, we should probably find ways for people to use drugs more safely. It's kind of like safe sex education. Since we know teens aren't going to stop boning in the high school parking lot, we gotta teach them how to put a condom on a banana.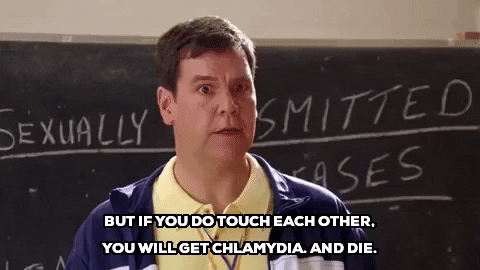 Approaching drug use in this way is called harm reduction. I spoke to Garrett Reuscher, a harm reduction counselor at Recharge who works in substance use with his clients at Gay Men's Health Crisis (GMHC). He told me, "Harm reduction is all about—get this—reducing harm. It's about accepting that drugs and their use are a part of our world. We've seen time and time again the demonization and criminalization of drugs through an abstinence only framework does not stop people from using. When we accept this reality we can begin to shift our view of thinking and focus more on how to keep people safe, rather than use an outdated morality model created to stigmatize and shame. We need compassionate pragmatism."
Reuscher pointed out that drugs serve a purpose, such as relieving pain or amplifying experiences, but we refuse to view the benefits of drugs, and this leads to a mindset that embraces abstinence and rejects harm reduction. He said, "The funny thing is we, as a society and as individuals, apply the harm reduction modality to our everyday lives. A perfect example of this is how we choose to wear seat belts when driving a car. Cars can cause harm but we don't ban them. We add seat belts and airbags and put people through an education course before they hit the road. We have this tendency to holds drugs to a different standard. As if they're naturally 'bad' and learning to to use them in a safer way is somehow condoning 'poor behavior.' It's not. Harm reduction isn't about condoning, nor is it about shaming. It's about providing the tools to save and/or improve lives."
Let's take the issue of fentanyl as an example. You can actually buy fentanyl testing strips or a drug testing kit that you can use to test your drugs before you take them. This way, you know exactly what you're taking before you take it. A lot of people don't like encouraging drug users to test their drugs because they think it encourages them to keep using drugs, but as I've said, most people are going to use drugs regardless. People know the risks and are still willing to take drugs. So may as well help them do so safely. It's all about education and providing people with a safe plan.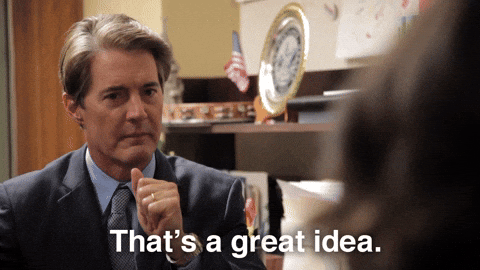 An additional, and more controversial, solution is safe injection sites. These are facilities where people can go and use drugs that are dangerous to use alone (like heroin) with trained staff on hand  to intervene in case of an overdose. They also provide sterile needles for people who need them, which prevents the spread of disease. Staff members at these sites have breathing masks and naloxone aka NARCAN on hand, which is an overdose antidote.
(Sidenote: administering NARCAN will stop an overdose from happening, and you can actually become certified to carry and inject this lifesaving treatment. It's called being a hero Karen, look it up.)
And because Canada and Europe will forever be our much cooler cousins, they've already tested safe injection sites and found positive results. Researchers found that a particular safe injection site in Vancouver supervised more than 3.6 million injections and responded to more than 6,000 overdoses. No one has ever died there, and they saw no evidence of increased drug use. On the contrary, the research showed that along with a decrease in deaths, the injection site also led to users seeking out detoxing programs, like taking methadone, which can help wean someone off of heroin.  
And then of course there is the proposal of legalization. This one really gets people popping off. Many think legalizing hard drugs is totally f*cking absurd, but hear me out. Legalization doesn't mean every man, man, woman and child gets to do as much heroin as they want wherever they want starting tomorrow. Like weed or alcohol, there would be rules, licenses, and other boring paperwork involved designed to keep the drugs safe and regulated. You couldn't just go buy heroin at the kid across the street's heroin stand. That is not the vibe I'm going for. 
summoning circle, hope this works:

?
? ?
? ?

? Legalize ?
Drugs
? ?
? ?
?

— Garrett Reuscher (@GarrettReuscher) March 16, 2019
Lastly, we have to address the way we talk about drugs and drug use. As I mentioned in my intro, we tend to assign certain stereotypes to different drugs. Weed is generally accepted as a fine drug these days. Cocaine is generally frowned upon, but it's not stigmatized to the point where people who use it are ostracized from society. This is largely because it's a drug associated with higher class people, typically rich white people. Crack is literally just cocaine in a different form, but it's associated with poorer communities of color so it has a worse rep. Drugs like crack, meth, and heroin have been assigned stigmatizing, dehumanizing words to describe those who use them. I'm talking about words like "crack head," "meth head," and "junkie." Language matters, and when we use these words to label people, we automatically cast them aside and leave them behind. Reuscher told me he sees this mentality affect his clients a lot. "We've weaponized terms like 'junkie' or 'addict' to such a degree that people are actually dying in order to avoid the shame that comes with those labels. People should never use drugs alone because it's unsafe, yet do so because they don't believe that they will be met with love, compassion, and acceptance."
So many overdoses happen because someone was using drugs alone, in shame, and there was no one there to save them. If we talked about drug use more openly and a less stigmatizing way, it could literally save lives. I guess what I'm saying is maybe we should retire the word "crackhead" from the list of things we call coworkers who are a little too perky in the morning.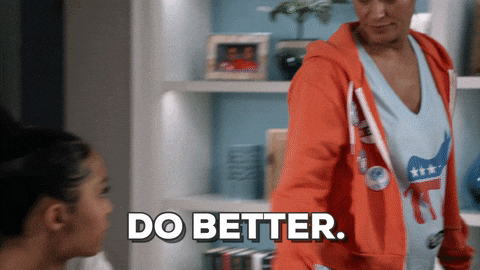 Look, maybe you don't agree with me on some or all of this. And maybe the solutions I have provided here won't work. But guess what? What we're doing right now isn't working. People are dying. At an alarming rate. And the ways in which we are trying to deal with it prove time and time again to be ineffective. So why not try something new? Riddle me that, my queens.
You can learn more about harm reduction via The Harm Reduction Coalition here.
You can be certified to administer NARCAN by Garrett Reuscher by attending a training session. Narcan trainings are during GMHC regular business hours located at 307 West 38th street, New York, NY 10018. You can contact Garrett Reuscher at (212) 367-1221 or [email protected]
You can buy drug testing materials and educate yourself on the effects and potential dangers of specific drugs by visiting the Dance Safe website here.
Images: Giphy (5), Twitter @GarrettReuscher (1)
Heads up, you need to keep up with the news. It's not cute anymore. That's why we've created a 5x weekly newsletter called The 'Sup that will explain all the news of the week in a hilarious af way. Because if we weren't laughing, we'd be crying. Sign up for The 'Sup now!
We Watched Lala Kent's Movie 'The Row' So You Don't Have To
If you follow any of the stars of Vanderpump Rules on Instagram, you'll notice that Lala Kent's new movie came out. It's called The Row, and was released July 27th on iTunes and very few theaters. I first heard about this movie while listening to a podcast Lala was on. She said they decided to make her the star of the movie halfway through production. Sounds totally legit and not at all like someone dropped out. I'll be honest and say I wasn't expecting this sorority horror movie to be good. I was hoping it would at least be fun (it wasn't). It required the same number of drinks as The Bachelorette to get through, so don't see it in theaters. Be like me and rent it on iTunes with a bottle of vodka nearby. Or just read this recap instead.*
*Obviously, all of this contains spoilers.
The movie opens with some very extra EDM music and strobe light effects interspersed with hot women partying. This both makes me nauseous and sets a very accurate tone for the rest of the movie. Lala, a 28 year-old woman freshman in college, is being dropped off on campus by her muscular bald dad. I Googled her dad to see if he was older than Lala's boyfriend (sorry!) and his name is Randy Couture. You're welcome. Randy Couture turns out to be a detective, and immediately busts a meth lab. The lab is run by exclusively Victoria's Secret models in bras and he kills one. This will have almost no bearing on the rest of the movie.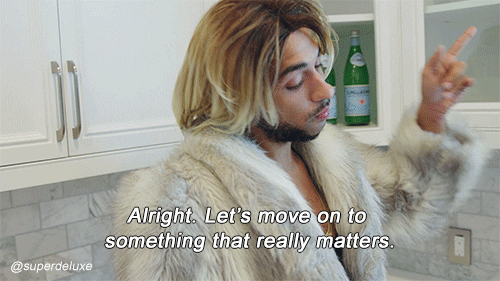 What the slutty meth lab does prepare us for is twofold. 1) Every woman cast in this movie looks like a lingerie model. 2) The women will rarely wear more than lingerie.
Back on campus, Lala's friend talks about how much she likes sleeping with professors. They decide to rush the "Victoria's Secret sorority" (told you this movie had a theme), Lambda Phi, where it turns out Lala's mother was president. Gasp. Lala is shocked, because her mother died when she was a kid and Muscle Dad doesn't open up much. Lala, who has spent the first half hour of this movie wearing knee-length dresses and refusing alcohol, reacts to this news by getting sh*tfaced. In case we forgot this was a horror movie amidst all the underage drinking and lingerie, one of the sorority girls is violently stabbed to death outside in lingerie and a robe.
TBH, I kind of expected this stabbing to have more of an effect on everyone. The police force literally says "this won't be the last," which like…is it not your job to stop it? The Lambda Phi girls take molly "for Isabel" (the dead girl), which makes me very sad for the state of female friendship in this movie. Lala is driven home by a stalker valet who tells her his sister was in Lambda Phi. Another girl is stabbed to death in hot pink lingerie.
Every girl in this movie five seconds before being murdered: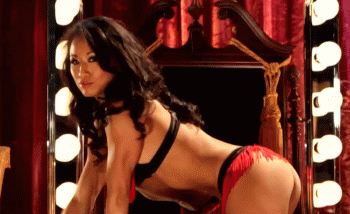 The rest of this movie pretty much drifts away with more of the same. Detective Dad struggles with case-solving and opening up emotionally to his daughter. Valet Guy shows up everywhere Lala goes without her questioning it. The Lambda Phi house mother, who very clearly wants to bang Detective Dad, tells Lala that her mom hazed a girl so badly she killed herself while she was Lambda Phi president. Lala is super upset with Detective Dad for not telling her this, which is very legit but also couldn't she have Googled this information? Two more girls are stabbed in the shower without any significant leads on the murderer. It honestly does not seem like the police are interested in this case.
I won't tell you who the murderer is, because I think that knowledge should be saved for those of us who actually had to suffer through  watch this. I can tell you that there are plenty of suspects, because every guy who hits on Lala in this movie has the facial hair and demeanor of someone who murders for sport. If you're wondering about the acting range Lala displays in the movie, she bounces solidly between "Lala trying not to get in trouble with Lisa" to "Lala drunkenly yelling at a party." She laughs, she cries, she only wears a bikini once—which makes her 600x more clothed than the rest of the female cast—and she manages to refrain from calling her detective dad "Daddy."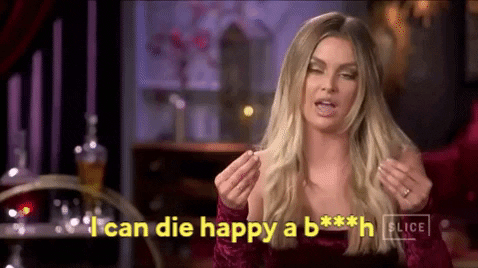 Mostly, this movie is 87 minutes of frat parties interspersed with bodies being hacked up, with lots of gratuitous nudity. If you want a reason to feel bad about your summer body, this movie will do the trick. But while it at least delivers on the promised "hot people partying" premise, the dialogue and soundtrack are honestly so bad that it's not worth blowing a Sunday afternoon on. Lala should maybe stick to reality TV where she can be her hilarious self, not star in someone's first shot at a legit movie after a long career in porn. I'm not saying that describes The Row's director, I'm just saying that's really what it felt like.
Images: Giphy (3)
All The Drugs The 'Vanderpump Rules' Cast Has Admitted To Using
It's no secret that sobriety plays a small role in Vanderpump Rules. But while the Vanderpump Rules cast is open about their drinking, we've never seen so much as a bong on camera. (We know they're smoking weed. They've all admitted to smoking weed.) This isn't exactly surprising. But it was a pretty refreshing change when the Vanderpump Rules cast finally opened up a little bit about their use of drugs this season. Too many impressionable youths are watching this show for the cast not to disclose that their 72-hour benders, impossibly tiny figures, and frequent meltdowns are fueled by a little something extra. They're open about the damage alcohol has caused—I'm glad they're being open about this too. Here are all the drugs the Vanderpump Rules cast has admitted to taking, not counting drugs they are prescribed, because I don't want to get my ass in trouble with HIPAA.
Kristen Doute/Stassi Schroeder
Drugs: Adderall, Xanax, marijuana
Kristen and Stassi both made this pretty easy for me. They've openly discussed their Adderall and Xanax use—Stassi on camera as well as off. Quick highlight reel of Stassi's on-screen season 6 drug references: blackout on tequila and Adderall at her birthday party, Xanax and alcohol during the finale. For Kristen, we have her "Xanax and edibles" refrain about her travel anxiety in Mexico, plus some pretty explicit IG stories of late including her smoking a bowl and a collection of her beside prescription bottles. Side note: The Xanax may very well be prescribed. But mixing it with alcohol/other sedatives means they're def not taking it AS prescribed.
We've discussed Stassi's super scary mixing of alcohol and Xanax at some length. But in case you need a refresher: Side effects of mixing Xanax and alcohol may include: siding with your douchehat boyfriend, inappropriate smiling because you don't know WTF is going on, and literally dying. Do not do this.
As for the Adderall use, Stassi admits to abusing it to get through long shooting days, keep her weight down, and drink the required amount of alcohol for a reality star without passing out. Ugh. Bravo, take better care of your people.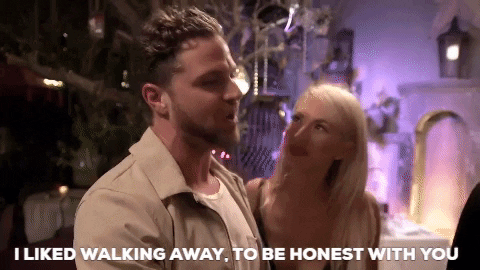 Scheana Marie
Drug: Marijuana
We all knew that Scheana was a "craaazy pothead", hence repeating herself every single episode of this season. What I didn't know is that Scheana was actually sued in 2016 for pot smoke pouring out of her apartment. Yikes. So ya girl does, in fact, smoke. But just in case we weren't clear enough at this point, she's also been IG storying what seems to be a weed tour through Hawaii. I guess once the entire internet roasted the use of weed as her excuse for her Robsession, she decided she needed to develop some receipts in a hurry. Which, yeah, if you're going to claim weed gave you the level of foresight and mental acuity of the cast of Pineapple Express, I'm gonna demand you back that up.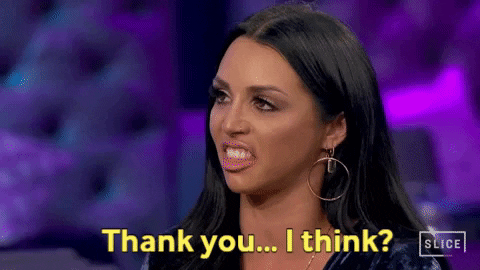 Lala Kent
Drug: Marijuana
Like Scheana, Lala too has referenced her own weed smoking at some length. Less than you'd expect for someone who claims that Tupac's "spirit lives inside her," but some. (I love a good stoner girl, but I can't help calling Scheana and Lala out here. They've always been in that weird guy's-girl, wannabe-hood zone that aligns itself with exclusively taking two hits for the 'Gram.) On her horrifying episode of Juicy Scoop with Heather McDonald, Lala says she's quit smoking, and switched to natural remedies. You know, like sucking on a "baba," or on a dick. Starting to think we disagree on what "natural remedy" means.
Lala, after one hit off a blunt:

Everyone Else
Drug: Marijuana
Katie and Tom both seem like they've been hitting the edibles fairly heavily this season, which Katie admitted to taking before her wedding. Katie specifically mentions going to dispensaries because "they have lots of candies and chocolates and I like to eat the edibles." And while Schwartz never admits to indulging himself, can we at least agree that he really, really seems like a die-hard stoner? (See: always wearing sandals, no real ambition to speak of, etc.)
Here's one of my fave Schwartz-HAS-to-be-stoned-here GIFs: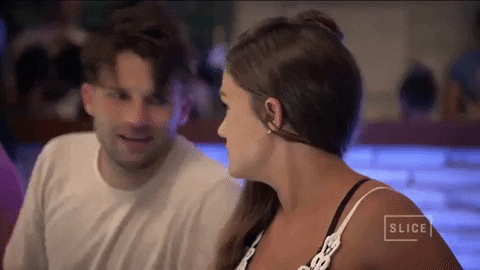 As for the rest of them, James Kennedy talks about having been "first in line" at "all the clubs and clinics" since they let you in when you're 18. (We get it James, you're young.)  Jax and Brittany have video evidence of them lighting up in an airport bathroom, and Jax mentions that he picked the habit up from Brittany's parents. Possibly the cutest fact about this couple. We know Ariana smokes as well from the time she referenced "hiding the bong" from Sandoval's mother. (God, I pay way too much attention to this show.) I don't have specific evidence for anyone else, but I'd assume Raquel at least needs some kind of memory-reducing drug to have not yet dumped James.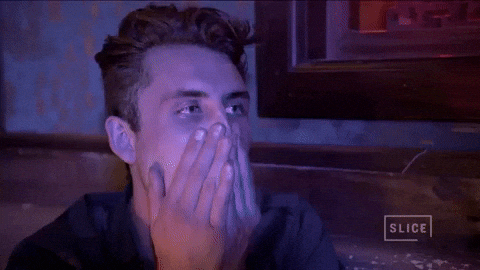 As for the burning question I'm sure you all had: We have no concrete evidence that anyone is doing coke. Plenty of people (Sandoval included) have suggested that Jax has a serious coke problem, but we don't have any evidence other than his six nose jobs and everything he says and does on camera. All around, it seems like we're dealing with a group of semi-stoners, a lot of anxiety disorders (don't act like you wouldn't develop one too), and a hopefully waning Adderall problem from the early years. Basically, your sorority pledge class. Celebs, they're just like us!
Images: Giphy (5)
6 Good Things That Have Happened Since The 2016 Election
Not to be a bitch, but some good things have happened since Trump was elected. Am I saying everything happens for a reason and maybe this was meant to be? Ew, no, never. Never forget that this is not normal and a true nightmare. But it is important to take some time and focus on the positive. At least that's what my therapist says and she's like, really smart.
We put together a list of good things that have happened since a spray-tanned prune entered the Oval Office to help you cope with the existential dread that has become ever-present in your life. Mmmya, you're welcome.

More Women Running For Office
Well, it looks like America has gotten itself in a pickle and it's up to women to fix it, as per fucking usual. There's clearly a glitch in the system, and that glitch is rich, white men. Donald Trump is essentially the cherry on top of a shit-sundae that has been our male-dominated government. Enough is enough, and that's why over 500 women are running for office in 2018. Is this the part where we all move to an exotic island built by the gods and spend our days toning our biceps and training for war with Robin Wright? God, I hope so.

The #MeToo Movement
While we're on the topic of women being sick of everyone's shit, let's take a moment to appreciate the fact that holding men accountable for their actions went viral this past year. I mean, it's long overdue, but so is everything I've ever received from a man. Like an orgasm, for example. Anyway, powerful men are having their careers negatively affected when they are outted as sexual abusers, which is something I honestly wasn't sure I would live to witness. Here's to hoping this continues as more than just a trend, and all industries take it upon themselves to make real change when it comes to sexual harassment in the workplace. Also, fuck Harvey Weinstein.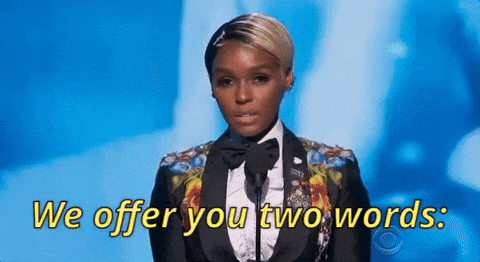 More Marijuana Legalization
This one is tentative for now, so we have to keep fighting. As I write this, Jeff Sessions is probably putting the finishing touches on his fan fiction about arresting every black man in the country who has ever looked at marijuana. California just legalized weed, which was supes chill. But then Narc Master 3000 (Jeff Sessions) rescinded guidances from  Obama's administration that allowed states to legalize marijuana with minimal federal interference, which was supes not chill. He actually received some backlash from Republicans on this one, because as we all know, Repubs are v horny for state rights. Interesting how conservative politicians are all about state rights until it comes to things like weed and abortion. Veeeery interesting. Anyway, weed is on the rise and we hope it keeps rising…higher.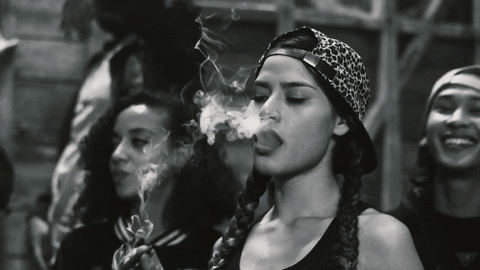 Cardi B's Rise To Fame
Speaking of things rising (wow, I am killing it with these transitions), let's talk about the incredible gift that is Cardi B. "Bodak Yellow" dropped this summer and we are forever changed. It's the perfect anthem for anyone who holds a petty grudge against all the haters and losers of their past. So, all of us. Not only is this song a banger, Cardi B herself is literal perfection. She's hilarious af and her Instagram is proof that she is a goddess that walks among us. We are not worthy.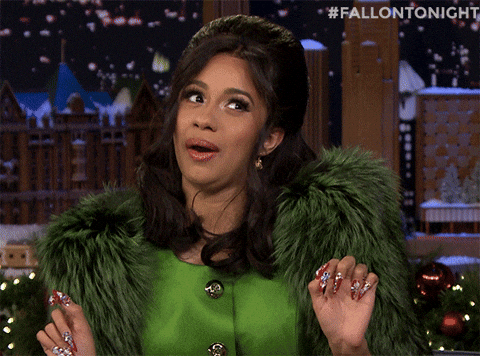 Jake Tapper's Rise To My Fantasies
Jake Tapper is the hero that none of us knew we needed. Before the Trump presidency most of us didn't know or care who some CNN news anchor was, but now we've been forced to watch the news and welcome Jake Tapper into our lives/fantasies. Jake is v smart and v good at making dumbasses look like dumbasses on live television. What else could you ever need? Also, one time he publicly humiliated Stephen-Most-Likely-To-Be-A-Virgin-Miller and it was everything.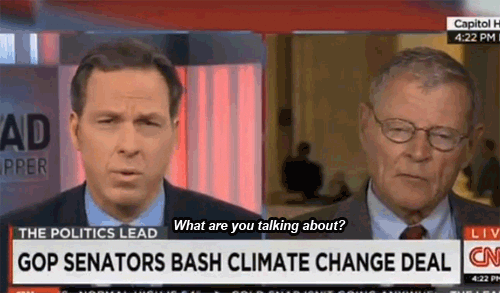 The Sup
The Sup became more of a thing this past year, and tbh it is taking the nation by storm. We know you read The Sup, because you literally are right now, but don't forget to spread the word. Tell your friends, tell your wife, tell your kids. We will take down this administration, one betchy comment at a time.

Heads up, you need to keep up with the news. It's not cute anymore. That's why we've created a 5x weekly newsletter called The 'Sup that will explain all the news of the week in a hilarious af way. Because if we weren't laughing, we'd be crying. Sign up for The 'Sup now!
How To Survive a Night Out With Hipsters
No one ever intends for it to happen. You're out to dinner with friends, someone mentions an acquaintance's house party and 3 tequila shots later you find yourself somewhere you never thought you'd be: a hipster's living room. It's not just the faint smell of pot or even the stack of vinyl records piled in the corner that gives it away; it's the dingy window sills and overall lack of cleanliness that confirm your location. It feels more like a commune than a house with the 2-day old pizza and bags of weed out for everyone to enjoy, bathrooms lacking doors but overcompensating with incense, and home-brewed kombucha jugs lining the kitchen counters. There are no framed pictures of important events: birthdays, girls nights, nothing. What does fill the lackluster walls are homemade signs ("keep the damn door closed") and 5"x7" prints of paintings no one outside their circle would recognize.
Now that you've taken in what is around you, it's time to figure out who is around you. Hipsters are kind of like vampires in the sense that they only come out at night and are pale AF. Seeing them in their natural habitat can be both frightening and unsettling. First of all, you realize that you are the only one within sight whose outfit did not come from a garage sale. Your Tory Burch riding boots might as well be a neon sign reading "basic bitch." The only similarity between the smorgasbord of mismatched outfits around you is the fact that none of them are worn with bras. Apparently saggy tits are in this year. Other than that, the styles range from 90's grunge to flapper girl. Denim jackets, suspenders, crop tops, the shoes Louisa May Alcott wore, and velvet for days. You are also quick to realize that you are the only one with perfect vision (because all these bitches have glasses) and you seem to be the only one wearing any form of foundation/tinted moisturizer… the time hipsters put into their lipstick must be to blame for the neglect shown towards their shiny foreheads.

Pretty soon your perfect outfit, perky boobs and flawless complexion will draw the attention of the hipsters around you. They may be super high, but they can sniff out mainstream-ness in any level of consciousness. Should you run? Sudden movements will only make them paranoid. Plus, your ride home is somewhere in this house so you have no choice but to accept that you're balls deep in hipster town. Your survival instincts will start to kick in. First, search the house for converse and oversized sweatshirts; there's bound to be some that fit you somewhere. Run your hands all through your hair so it gets oily and stringy and pull it into a messy braid. Use whatever you can find to alter your appearance. Hats are always a good idea. Whatever you do, keep your bra on. Your Victoria's Secret push-up is the only thing keeping you from losing your dignity.
Next, find alcohol. If all you find is an empty gin bottle (of course they'd only have fucking gin), find the closest gas station. It won't be more than a 2 minute walk, guaranteed. For being such avid fans of growing their own food and being all natural and shit, hipsters can always be counted on to live within walking distance of modern conveniences so they can buy cigarettes and take advantage of public transportation. Once you're there, buy something big because it has to last you the next few hours. I recommend a bottle of your favorite wine or better yet, champagne. If there was ever a time to drink champagne out of the bottle, now would be the time.
When you get back to the house, you will most likely find yourself forced into a conversation you don't understand or care about. Mumbling things like "the 1 percent", "farm-to-table" or even just nodding will keep you in the convo for as long as you need to be. This could also be a great time to catch up on any sleep. Hipsters may judge a bitch for being put together and having exceptional taste in makeup, clothes, etc, but they have no problem with coked-out weirdos falling asleep on their bathroom floor. So, find a couch that looks asbestos-free and sleep off this whole nightmare.

If you should choose to stay semi-conscious during the next few hours, you're going to have to be smart. You may find yourself tempted to dabble in the hipsters' drugs as they start bringing out the cocaine and various pills. Taking advantage of free drugs may be fun among friends, but these people are definitely not your friends. Yes, you need to numb yourself to the fact that you are surrounded by the underbelly of society with no way out, but you can't completely lose your inhibitions. Do you want to wake up tomorrow wrapped in the soft arms of a mustachioed mixologist? Fuck that. Talk about sleeping with the enemy…
As more and more people either start passing out or heading to another location (probably a bar too "hip" to have a name), you will most likely be able to sort through the sea of hipsters to find your (asshole) friend who brought you here and GTFO. If her eyes are glazed over and she's using words like "typography" or is raving about the IPA she just drank, no worries. It'll wear off soon.
When you get home, shower (really scrubbing may be necessary), check for new tattoos (real or temporary), take three Advil PM's, download every episode of The Hills, and fall asleep to the soothing sound of Lauren Conrad's voice. You'll wake up refreshed, rejuvenated and last night's events will be nothing more than a distant memory.
This Scientific Study Explains Why Taylor Swift Is Such A Psycho
Thank god we all had our feelings surgically removed a long time ago, because love doesn't just make you blind, crazy, and/or annoying to everyone you encounter. Apparently, love is literally an addiction for some people, and now that I think about it, everything makes so much more sense now. Kylie and her ultra-mediocre rapper ex? The contestants of The Bachelor Nick Viall? My friends who blatantly disregard my romantic advice even though they fucking asked me for it? They're all love junkies—and clearly I need to stop enabling them by listening to their problems/buying Kylie lip kits/watching anything Nick Viall ruins with his presence.
In a paper published this spring, psychologists pointed out that there are a bunch of surface similarities between romantic relationships and substance addictions: personality changes, obsession with the source of the addiction, and doing weird shit to get their fix. If you have basic powers of observation, this should sound familiar—who hasn't been forced to sit back and watch as their friend totally changes for some fuckboy? If you don't believe me, believe science. To prove their point, researchers analyzed 60 years of studies on romantic love and addiction. Their conclusion? People can absolutely get addicted to love, but it's not always a bad thing (or so they claim).
The authors of the article described two theories of love addiction: narrow and broad. The "narrow view" could pretty much be summarized by Taylor Swift's love life/general existence. This kind of addict feels alone and desperate when they're single, so they immediately replace failed relationships with a new one even though yesterday, they literally said they would never love again. When they're in relationships, they tend to be clingy, possessive, and prone to mind-games. Wow, was Taylor the main subject of this study or did we just hit the jackpot?

Researchers think that this behavior could stem from untreated daddy issues the same kind of abnormal brain processes that are present in other addictions—and much like substance abuse, it tends to fuck up your relationships with everyone, not just the boyfriend du jour. So is T-Swift secretly a drug addict? I mean, this does explain her weird obsession with cats. The paper describes this theory as the "narrow" view because it only applies to extreme cases—the criteria for fitting love addiction is, ya know, narrow.
The "broad" view of romance, though, looks at love addiction as a spectrum. According to the psychologists, love is just another "appetite" to satisfy, like eating when you're hungry or chugging a bottle of wine when you've had a shitty day. In the same way that most people can eat without bingeing (much), most of us can get our romantic fix without turning into a psycho. Basically, this theory claims that we're all a little addicted to love, and it's only extreme cases that we have to worry about IRL. Which totally explains why most of the time you DGAF about guys and your heart is the temperature of a meat locker until Jason didn't text you back last Thursday even though he was supposed to come over so you drove by his house and left him 30 voicemails.

Researchers didn't pick one theory over the other, but either way, they concluded there's plenty of support for the claim that love can become an addiction. Besides, a bunch of other studies have shown that love activates similar brain pathways as drugs—so Kesha was right. The only difference being that molly makes you fun at parties, while love makes you write unnecessary Facebook posts. So does all this mean we can get Taylor Swift into a rehab program so she can stop annoying us for a minimum of 30 days? Please let that be the case.