Drugstore Highlighters That Will Have Everyone Asking "What Highlighter Does She Use?"
As much as I'd like to say I'm bad and boujee, I'm more like a medium and middle-class betch who still goes to the drive-thru at Taco Bell. Like, I have my own money, but I hate spending it. That's why I rarely set foot in Sephora, for example—it's a trap. For some reason, if I go anywhere other than the drug store for makeup, it's like all my money suddenly evaporates. So when I'm in the mood for a new highlighter to enhance my fall glow, I'm hitting up CVS. Don't judge me; my $4 e.l.f. does the job just as well as a $40 Urban Decay highlighter. Don't believe me? Try out these amazing drugstore highlighters for yourself. You can send your apologies for doubting me in the form of Sephora gift cards. Please and thanks.
This intense strobe highlighter comes in super radiant, warm shades. All are diverse, buildable, and def non-fading. The sheen glow is healthy for most sensitive types and designed to look phenom regardless of skin tone.

My secret weapon to achieving supermodel-esque cheekbones comes right in this $4 little packaging. Don't let the cheap price deter you, though. The Insta-worthy highlighter is full of hydrating goodness, vitamins, and a bunch of other healthy shit we like such as sunflower, rose, and apricot oils. You can apply wet or dry for a non-dramatic reflection. Bless.

This one is also a huge life-saver for me. Since it's multi-colored, it gives the most natural-looking results without making me look like I'm a Cullen sister (sorry for the Twilight reference). Illuminating in all the right ways, it also blurs imperfections, doesn't clog your pores, and has the most subtle sparkle.

L'Oréal's True Match line is designed to match and blend seamlessly with everyone's cheekbones, regardless of shade or undertone. Each shade consists of its own unique warm or cool undertone, so you can easily mix with your foundation and use it all over. Since it's v creamy, it blends in well, and like, honestly, you can pick this up on your next Target run. What's not to like?

For the inner Snapchat thot inside of us, this highlighting stick is everything we never knew we needed. Making you look selfie-ready at all times, the must-have pink light shade looks amazing on everyone (seriously, even our fave celebs) with no filter required. It reflects perfectly under some good lighting, so you hardly ever need the flash for your next photoshoot, and since it comes in the easiest applicator ever, it's basically mistake-proof, too.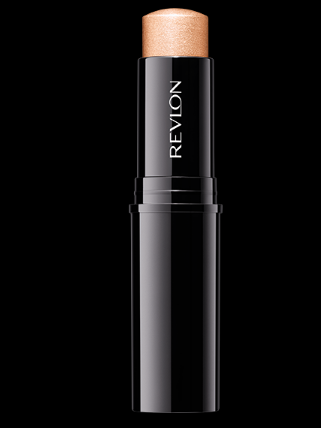 The 6 Drugstore Foundations You Need To Add To Your Makeup Bag
If there's anything I'm v picky about, it's my foundation. While I'd like to assume most of you will say "no shit", it sure as hell seems like no one knows how to buy a flattering shade, let alone apply it anymore. Like, I think women take the whole "Too Faced" thing too literally. How the fuck do you not notice that you skipped your neck during blending? Even though we don't act like it 90% of the time, we are adults, ladies. Know how to pick and choose your foundation wisely, and then please learn how to fucking put it on. Maybe your bathroom lighting sucks, or maybe you just need a new foundation altogether. Just because you paid like, the same ridiculous amount I usually end up spending on a bar tab, doesn't mean it works any better than my fab L'Oréal one.
We shouldn't have to pay (at all) for makeup that basically serves as a blank canvas on our faces. Since most of us have to spend money on other priorities such as alcohol, rent, and food, here are a few drugstore foundations that are just as good, if not better, than the one you just bought at Sephora.


With over 30 shades, you will definitely find the shade perfect for you in this collection. This liquid foundation works for all skin types, but it's even better for those who are on the oily side. It minimizes pores and leaves a matte finish for smooth coverage.

If you don't normally wear foundation or prefer to keep it on the lighter side, this foundation provides just enough coverage without overdoing it. It smooths out any dry skin and stays on all day–even if you plan on squeezing into sweaty, illegally packed nightclubs.

Made with gentle minerals, this powder foundation feels as light as it looks. It's ideal for those with sensitive skin because it hides even the worst of breakouts. With shades from Classic Ivory to Tan, find one that won't make you look like an Oompa Loompa so that it provides the most natural-looking appearance. Also, because no one wants to look like an Oompa Loompa, in every sense of the name.


More often than not, e.l.f. amazes me with the quality of its products, even though they only cost like, $5. Even though I like to classify myself as bad and boujee, I have to run on the "broke bitch" budget from time to time. For $6, you get a foundation that provides full coverage, balances your skin tone, and smooths out any unevenness on the skin's texture. Plus, it comes with a pump and contains UVA/UVB protection if you want to apply a little before hitting the beach—again, FOR $6!!!!

This comes in a wide range of shades so it's bound to be a match for anyone. Whether you have normal, dry, or oily skin, REVLON designed a foundation that's basically made for you by also creating this for those with Combination/Oily skin types. The sheer foundation stays put for at least 24 hours, making you look flawless and Instagram-ready at any point during the day.

I'd be lying if I said I didn't save the best for last. While the others are seriously bomb, I have to say, I truly swear by this one. This foundation works best for most skin tones and provides the absolute best blendability. It stays on literally all day and it's so comfortable that I honestly forget I'm even wearing makeup to begin with. Infused with an SPF of 17, you can stay outside all day without this melting off. It's only an added bonus that just about everyone will be feeding you compliments about your skin (because like Tinkerbell, we live off of attention, duh).