8 Simple Ways To Cut Costs On Your Wedding
Oh god. Here we are again with tips and tricks on how to cut costs on your wedding and have it not be a precursor to your poverty. If you want things in life like the down payment on a house or a honeymoon that isn't at a cheap resort in Mexico that serves tainted alcohol, you're going to need to chill on some wedding day stuff. Everything from food to flowers to photographers costs a lot of money, and you need to prioritize where it's cool to pay a couple thousand and where it's like, uncool. Maybe none of this applies because Mommy and Daddy are footing the bill, but, like, maybe they aren't. Or maybe you'll piss them off so much that you'll be paying for it yourself.
In any case, here are a few ways to cut costs on your wedding.
1. Chill On Your Dress
Do you honestly need the custom designer Oscar De La Renta dress for your wedding day? Yes, it'd be nice to have, and yes, everyone would be super jealous (especially your cousin who literally always tries to one-up you). However, at the end of it all, is it necessary to spend more than $5k on a dress you're going to wear once? There are millions of beautiful dresses below the $5k point, many in the $1,000 to $3,000 range. If you NEED the designer dress, check the sale racks or shop sample sizes if you're #blessed enough to be a size zero or two.
2. Don't Use A Florist
Flowers are going to kill your budget. All of your flowers are going to die three days or less after your reception. I've heard of people quoted $30k on flowers (she wanted an entire altar made of roses, but that's neither here nor there). Knowing these cold hard facts, go ahead and get your bridal bouquet and potentially bridesmaids bouquets from a florist. But when it comes to decorating cocktail hour serving areas or adorning tables in the reception hall, go for dried arrangements of lavender, baby's breath, and eucalyptus from your local Michael's (I know you have a coupon) or mixed floral bouquets from spots like Trader Joe's or Whole Foods. Grocers have fresh flowers delivered on the reg and will prevent you spending a metric f*ck ton of money on the same effect you're getting from the florist. If you put gas station roses on a table, chances are your guests will be too drunk to realize you spent $12 instead of $100.
3. Stock Your Own Booze
Although some of us (me) think it's tacky, soon-to-be-wedded couples sometimes do a "stock the bar" party instead of a bridal or wedding shower. The object is to guilt guests into buying all the booze for your event so that you aren't forced to pay a couple thousand dollars for an all-night open bar. You could also slowly buy nice bottles of top shelf liquor and use that, depending on the size of the wedding. The moral of the story is that having an open bar with a bartender with top shelf liquor at a venue is often extremely expensive. So, if you're able to at least stock the bar with your own beer, wine, and liquor to offset some costs, go for it.

4. Limit The Guests
I know your mom is dying to invite your third cousin twice removed, but if you want to count pennies for this shindig, limit the guest list. Every person you invite is going to cost you between $50-100 depending on the size of the wedding. Once you think of everyone as a dollar sign—dollars that could be spent on wine during your honeymoon—you'll stop feeling so obliged to have them sit through your special day.
5. Buy Used
Check out Etsy, Craigslist, weird garage sales, flea markets, etc. for wedding decor like lanterns, tea lights, vases, etc. Chances are, you're going to find little corner-filling items for a lot cheaper (and in probs fine condition) by perusing used items versus going to a planner and having them source stuff for you.

6. Nix The Programs
You know what costs money? Printing programs. I printed 160 programs for my wedding which hosted a guest list of 150. I still have about 100 said programs laying in a v sad, handwritten book basket in my office. If you want everyone to know the correct Psalm number with which your reading coincides, get a giant, adorable chalkboard, frame it nicely, and have someone with lovely handwriting get to work.
7. Don't Bother With Favors
Save your money. You just gave these ungrateful plebs an all-you-can-eat buffet and free booze. They don't need a personalized tea light or Mason jar of local honey that they'll forget about and leave in their car. It may add up to just a couple hundred bucks, but every little bit counts when you're trying to buy house wares like that margarita machine, amirite?
8. Go Buffet
When it comes to food, obviously, a plated dinner is nicer, fancier, and classier. However, if you really want two weeks in Corsica after the wedding, opt for a family style meal or buffet which is almost always cheaper (don't @ me). People can eat as much or as little as they want (less food waste which is like, v planet-friendly), go up as much as they want, and you can have an assortment of mains and sides.

All these tips AND MORE can help you save thousands of dollars on your big, giant, one day party. Remember that when you're drowning in invites and custom napkin colors and your bridesmaids refusing to wear pink: it's a big party. What matters is the person waiting for you at the end of the night; the person you can pass out and throw up on this night and every night for the rest of your life.
Images: Anne Edgar / Unsplash; Giphy (3)
Summer Wedding Faux Pas That Will Make The Bride Hate You
Wedding season has descended upon us. At any given time from June through September you may have to sit through an outdoor carnival themed hipster wedding, a classy vineyard wedding, or even a fucking non-airconditioned reception in a barn. So rude. But being a good wedding guest takes some learnin', and if you're not willing to not be a dick and follow our rules, then maybe you don't get to go partake in the six-hour open bar, potential for one-night stands, or shithole DJ yelling "GET YOUR HANDS UP" or "WOOO" every three minutes. It's gonna be a great time, guys. Here are some rules of wedding guest etiquette you need to follow if you want to sit with us (or more accurately, your friends at the next wedding—you get it). These summer wedding faux pas are social suicide.
1. Show Up In Minimal Clothing
Oh no, no, no. You aren't going to the CLERRRBBB. You're going to a fucking wedding. I get that the cute matching crop top and miniskirt set and 5-inch wedges will look totally fetch and def get you laid (which is like, so important cause it's been a while and you're starting to see sounds), but try to fucking chill. If you're approaching 30, you shouldn't be wearing a dress that's six inches or more above the knee. And NO CROP TOPS (Scheana). Catholic school rules apply. No offense, but it's true.

2. Wear White
This goes for any season, but it's easiest to make the mistake when it's fucking 95 degrees outside and the eighth circle of hell seems a lot closer temperature-wise than usual. Do not wear fucking white or anything remotely close to it. Only the bride should be in white/cream/champagne/blush (whatever) so don't wear anything even CLOSE. You're tacky if you do, and the bride's mom will def tackle you because HOW DARE YOU UPSTAGE MY BABY. If you have to even ask if the color you're thinking of wearing is too close to white, it is, and you need to put it back in the closet and save it for brunch or whatever.
3. Get Too Turnt
Again, this kinda goes for all seasons, but it's easiest to fuck up during the summer. It's hot, there's an open bar, and wine spritzers go down reaaaaaal easy this time of the year. Try drinking a glass of water after each boozy drink so that you a) stay hydrated and b) don't end up blacking out by the time the reception rolls around. No hoodrat shit.

4. Skip Deodorant 
Yikes. I shouldn't have to explain this one, but it's hot. You may end up in a church without an AC, or you may end up wearing something that shows how much of a disgusting person you really are. Wear some fucking deodorant and bring a travel size one with you to reapply if needed. No one wants to smell your funk.
5. Bitch About How Hot It Is
WE GET IT. There's nothing the bride can do about the heat wave, and I PROMISE she's hotter in that 40 layer tulle ballgown than you are with your bare legs and updo. Get that bitch a mister and be nice.

6. Think You're Too Good For Sunscreen
If this wedding is going to be outdoors at literally any point during the day, lather up. You don't want some weird tan lines from your strappy cocktail dress, do you? Also, if you're looking to hook up and you were outside without sunscreen, how long until your pink nose and lobster-like redness deter every eligible bachelor in the vicinity? I give it a few hours.
Images: Anna Utochkina, Unsplash; Giphy (7)
10 Summer Wedding Mistakes To Avoid So Your Guests Aren't Miserable
Summer weddings are a dime a dozen; good summer weddings are rarer than me not getting a hangover after drinking anything other than vodka soda. It's a cross I have to bear. If you're planning a wedding in June, July, or August, you need to take into account the hot fucking weather, that no one likes being out in the hot fucking weather longer than necessary, and that comfort takes precedence over a lot of other shit. Putting people in hot, sweaty suits or long, sweat-inducing dresses is as cruel and unusual as not having shade for Auntie May, who is prone to overheating. Don't be a dope and don't make these summer wedding mistakes during your big, special, summer day.
1. Long, Heavy Dresses
Summer is time for tea-length or short dresses and breezy fabrics. If you value your life and don't want your bridesmaids to shank you in your sleep, try not to dress them in long sleeved, long skirted dresses (or fucking velvet) when it's July. If you must go long skirt, opt for chiffon or another light fabric. For yourself, think strapless or spaghetti strap and NOT multi-skirted organza with sleeves. Idiot.
2. A Lack Of AC
Please, for the love of Lord Jesus, have AC at some point during your day. It's fucking hot in July and August, and no one wants to be stuck outside for six hours in the humidity. If you're having your reception and/or cocktail hour in some sort of tent or old barn, have a lot of fans, misting stations, and possibly even an indoor area. Do you want Great Gramma Elle to die of heat exhaustion and totally upstage your big day?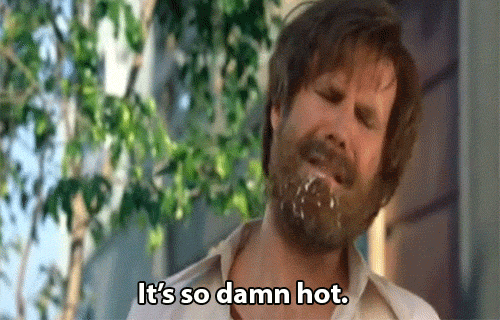 3. Shitty Weather
Summer is a fickle bitch, and afternoon storms are the norm for most spots. Plan on one happening even if the weather people say it'll be clear all day. They're liars. Have umbrellas on hand and definitely have a Plan B for your outdoor reception/nuptials/cocktail hour in the form of tents or a v nice barn in case of a downpour, tornado, or derecho. They're real.
4. Not Using Sweat-Proof Makeup
Fun fact: if it's 100 degrees outside and you get your wedding done at 6am for a 2pm wedding, your makeup is going to be literally melting off your face by the time you're taking pictures. If you need your hair and makeup done early, make sure you have oil sheets to blot, a ton of hairspray and extra bobby pins, and back up lipstick and mascara for yourself and your maids.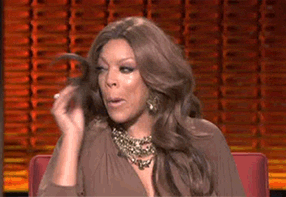 5. Lack Of Shade
HALP. This kind of goes without saying, but make sure your guests have shade in the form of umbrellas, tents, or an indoor area. Not only will everyone turn bright pink from sunburn (which won't be cute in photos), but having a spot to run to and take a break from the beating heat and noise is like, a nice thing to offer.
6. Overly-Iced Cakes
Summer is the perf time for your naked cake with minimal icing, lots of fruit, flowers, and not much else. Why? If you try to get the multi-tiered fondant and buttercream tower of cake, it's going to melt in any outdoor heat. Just picture it: those little wedding figurines slowly sliding down the side of the cake, grandma screaming, and then the cake collapsing. Sounds magical.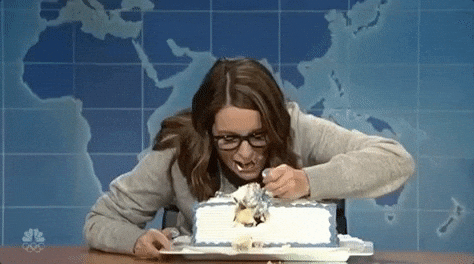 7. Not Enough Water
I love getting drunk on margaritas poolside as much as the next betch. However, when you subtract the pool and add long dresses and very light hors d'oeuvres, it's a recipe for someone barfing on your wedding dress. Make sure you have tons of water stations—including infused waters to make people feel fancy—and a few heavier hors d'oeuvres during your cocktail hour. Open bars and hours of the beating hot summer sun do not mix.
8. Formal Expectations
I get that having a black tie affair is like, très chic. But doing one in the heat of August is a little much. If you're getting married in the summer months, understand that there's an expectation of a more casual wedding. Ain't nobody got time for dressing like they're going to a gala when it's 98 degrees outside. No one enjoys being sweaty.

9. Making It Bug City
An outdoor summer wedding complete with string lights and candles and fake lanterns sounds SO cute, right? WRONG. Those fake lights attract bugs, and your guests will become an actual buffet for the mosquitos at your outdoor reception. Opt for citronella candles and torches if you want a moody outdoor feel, but ditch the string lights.
10. Picking Overly Basic Colors
Yah, summer is a great time for neutrals, blush tones, and the color palette from Anthropologie, but don't go overboard. Make sure to pick one or two eye-popping colors, either in your flowers (maybe a super dark blue iris or bright pink peonies), your bridesmaids' dresses, or centerpieces.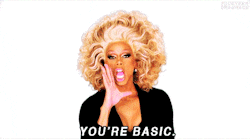 Images: Shutterstock; Giphy (5)