4 Holiday Hairstyles You Can Do At Home
Sponsored by TRESemmé
The holidays are here, people. Halls are being decked, fa's are being la'd, and all of your friends are getting cuffed. The summer salads of yesterseason are long forgotten as we take several excuses to stuff ourselves full of pie and gravy-soaked meats. It should be a time when you give absolutely zero f*cks about your appearance (hi, we've earned this), but the promise of family festivities and the threat of your nosy relatives prodding you for being single means you might need a pick-me-up. And by pick-me-up, I mean you might want to look hot for when you go out with your friends directly afterwards in search of some good old fashioned single fun… with the same people from your hometown you tried desperately to get away from when you were 18.
To help you with that, we've gathered our best recruits and teamed up with TRESemmé for yet another roundup of (actually doable) DIY hair styling guides. And if, like me, you are too much of a grandma to hit a town that boasts lower than thirty degree temperatures, annoying family be damned, rest assured that these styles are ideal for both day and night. 
Curly Bun With Headband

You have to love a hairstyle for those days in between washes. And now that headbands are trendy again (13-year-old me is LIVING), you can look high-effort with a very easy-to-do look. Here's how: 
Pull hair into a high ponytail.

Twist the ponytail to create a bun.

Wrap an elastic around the bun, leaving the ends out.

Put on a headband of your choice.

Play around with moving pieces on top of the headband to give a nice messy look.

Spray Micro Mist Level 2: Curl 10-12″ away from hair to lock in your style.

 
Voluminous Blowout

Sure, you could spend $50 at the overpriced blowout bar down the block, but wouldn't you rather save your money for something really important? After all, those holiday gifts aren't going to pay for themselves. Here's how to look like a meal when you're working with more of a snack budget:
Spray the TRESemmé Heat Tamer into damp hair all over.

Shake TRESemmé Extra Hold Mousse well, dispense into palm. Spread through damp hair, applying at your root for extra volume.

To remove excess moisture, rough-dry with hands. Apply tension at the root and blow-dry upwards for lift.

Once hair's mostly dry, section hair. Place the first section under the round brush before blow drying to smooth out strands.

Apply tension while blow drying with the round brush to add volume and smoothness.

Twist hair free from the brush.

Twist the strand with your fingers to hold its shape as it cools.

Spray Micro Mist Level 2: Smooth 10-12″ away from hair to lock in your style.
Half-Up Ponytail

Full disclosure, I've tried this look a couple of times and I am obsessed. It's so easy, and another between-wash-friendly 'do. Also, there's something very vintage about it that I absolutely adore (especially right now, when 60s styles are resurfacing). Here's how to look like a high-class Ariana Grande knock-off:
Use your brush or a fine-toothed comb to tease your hair at the crown to create volume.

Section off the top quarter of your hair and gather it into a ponytail.

Loosely secure it with an elastic.

Tease your ponytail lightly for more volume.

Spray Micro Mist Level 3: Boost 10-12″ away from hair to lock in your style
Sleek Ponytail

If your hair is anything like mine, ponytails inevitably mean flyaways. And while we can't all laser away our baby hairs like a certain high-profile reality star, there is a way to tame the unwanted fuzz when you're aiming for sleek instead of sloppy. Here's how:
Part hair in the center and divide hair into sections.

Evenly mist the flat iron protection spray on each section of damp hair, about 1-2 pumps per section.

Using a round brush, blow dry each section, applying tension to the brush to straighten hair.

Continue section by section.

Comb through hair to prep before straightening.

Straighten hair section by section with the TRESemmé 1″ Ceramic Flat Iron.

Use a comb to pull hair back into a low ponytail.

Dispense a quarter-sized drop of the TRESemmé Two Mega Firm Hold Sculpting Gel into hand

Use fingers to apply the gel along the parting and hairline.

Run a comb through hair for a sleek finish.

Spray Micro Mist Level 4: Extend 10-12″ away from hair to lock in your style.
I'm not here to promise you that a hairstyle will fix all of the annoyances that arise during the holidays. But it never hurts to feel a little extra hot when the weather and your family's attitudes are chilly AF. At the very least, you'll get a fire holiday pic to post to the 'gram. So blast that Mariah Carey jam, pick up your hair spray and grab a candy cane, for the holidays have arrived.
3 Easy Dishes To Bring To Friendsgiving That Will Trick People Into Thinking You Can Cook
There's no easy way to say this, so here it goes: Baking and cooking for Thanksgiving sucks ass. First off, it requires real, actual work on your part, which, like isn't it the holidays? Isn't this Jesus' gift to us all—the gift of some goddamn peace, quiet, and relaxation? Secondly, there's the horror that goes with baking or cooking something and people not liking it or judging you for making it in general.
I appreciate being judged and judging others when it's something related to how great my hair looks or my general amazing fashion sense. But I get real upset and put off when someone doesn't like the massaged kale salad or ginger pumpkin spice bars I made. Fuck you! This was a labor of me being drunk and fucking up love.
Save yourself the heartache and make one of these three v easy dishes for your annual Friendsgiving or real Thanksgiving this year. Impress people. Make them think you care.
1. Sparkling Pomegranate Punch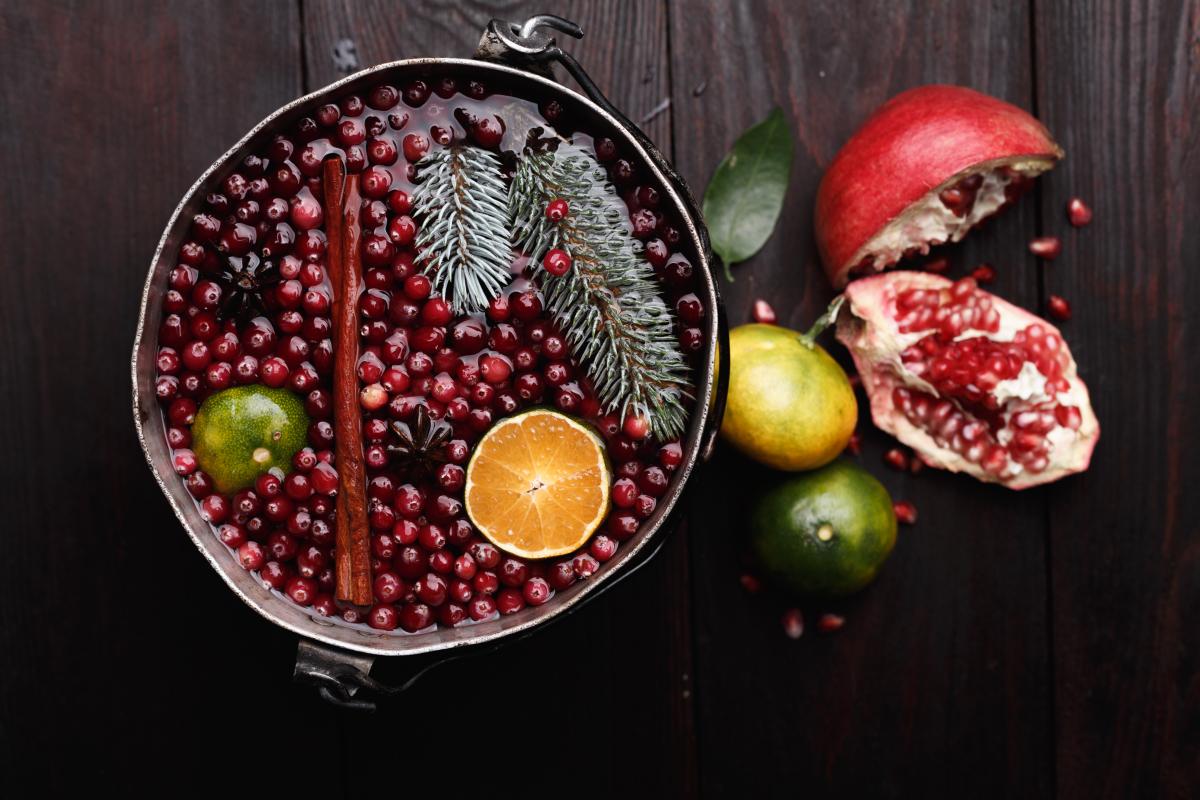 Hey guess what—if your guests are drunk, they're less likely to notice shitty or nonexistent food. Tis the season for classic holiday punch in a big bowl that gets everyone fucked upppppppppp. Thanks, Food & Wine, for letting us add more alcohol to this recipe.
· 3 tbsps white sugar
· 1 cup pomegranate juice
· Two 750mL bottles sparkling wine, chilled
· 1 cup Riesling wine
· 2 oranges, thinly sliced crosswise
· 1 cup diced fresh pineapple
·¼ cup pomegranate seeds
Grab that giant punch bowl your mom keeps trying to get you to use and dissolve the sugar with the pomegranate juice in the bottom. Add the sparkling wine and Riesling, then add all the many fruits, including the pomegranate seeds. Serve over ice.
2. Classic Mac N Cheese

If you're determined to have a casserole-type dish on the table with everyone else's but don't want to tackle a turkey (same), make a classic mac n cheese (we adapted our shit from Southern Bite so you know it's good). Everyone will love it and probably love you for making that shit. You can't fuck it up by adding more cheese… JUST SAYING.
· 2 cups whole milk
· 2 tbsp butter
· 2 tbsp all-purpose flour
· Salt and pepper
· 2 ½ cups shredded cheese (honestly an assortment of cheddar, jack, and gruyere would be bitchin)
· 16 oz package elbow macaroni, cooked
Preheat the oven to 400F and microwave the milk on HIGH for 1 ½ minutes. Meanwhile, melt the butter in a large skillet over medium low heat and then whisk in the flour until it's smooth. Cook, whisking CONSTANTLY, for one minute without burning that shit. (You can do it; I have faith in you.)
Gradually whisk in the warm milk and keep fucking whisking for like, five minutes or until everything is thick. Whisk in some salt and pepper plus about 1 ½ cups of the cheese until everything is smooooooooth. Add in the cooked pasta, then spoon/pour that mixture into a lightly greased 2 quart baking dish and throw the remaining cheese over top. Bake in the preheated oven for 20 minutes or until golden. DONE.
3. Rustic Cranberry Relish

You know what ISN'T impressive? Sliding a glob of cranberry Jell-O out of a can to be sliced into jelly pieces and smeared on Thanksgiving dinner. Your friends will be SUPER impressed if you make a rustic orange cranberry relish via the New York Times, though, and they also will think you actually like, spent time on it.
· 1 bag fresh cranberries
· 1 whole navel orange, skin included, washed and cut into chunks
· ½ cups chopped pecans
· 1/3 cup honey
Grab a food processor and throw all these ingredients in. Blend until a finely chopped mixture with a crunchy texture emerges. Chill until you're ready to impress people with it. THAT'S LITERALLY IT OMFG.

5 Ways To Get Rid Of Cellulite Without Plastic Surgery
As Cady Heron once said, it turns out there can be a lot wrong on your body. No duh. In addition to man shoulders, awk hairlines, shitty nail beds, and really bad breath in the morning, there's also every woman's worst nightmare: cellulite. *Cue groaning and screaming.* While some of us may have it more than others, chances are pretty likely that we all suffer from it in one way or another, whether it be on our thighs, backs, or butts. Since we can't have nice things like, ever, unfortunately burning Starbucks calories on the treadmill doesn't get rid of the tragedy completely. Besides getting liposuction because some of us are still letting our parents pay our phone bill don't have Kardashian money, here are a few ways to reduce cellulite on your own—none of which require a needle and are super easy, quick, and painless. Bless.
1. Dry Brushing
If your guilty pleasure is bingeing KUWTK while hungover every Sunday like it is for me, then you'd know that they use this remedy, too. You might look v weird doing this in front of others, so I suggest you don't do in front of your fuckboy just yet. Dry brushing improves blood circulation which in turn, supposedly reduces cellulite. While your skin is dry, rub a brush (hence the name) on the areas that have the most cellulite for about five minutes. Shower afterwards to get the gross stuff off and keep this up daily before showering to start seeing results. Be sure the brush is made with natural fibers like The Bathery Dry Brush.

2. Ground Coffee Exfoliant
Turns out, our coffee addiction can be a good thing when it comes to erasing any evidence of cellulite. Since drinking coffee alone helps increase blood circulation, so does using actual coffee grounds as a scrub. The caffeine will tighten your skin while also plumping and hydrating it, so the appearance of cellulite is ultimately reduced. Opt for one like the natural granulated Babe Coffee Body Scrub.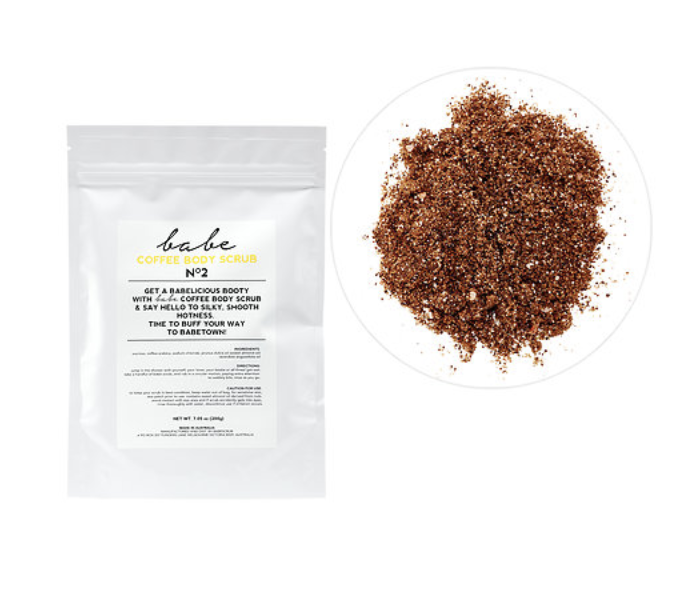 3. Serum Eraser
Usually, using creams takes a million years to see obvious results. However, a treatment targeted towards cellulite such as Clarins Body Fit Anti-Cellulite Contouring Expert works like a charm just after a few weeks. Made from natural plant extracts, the cream gel lifts, firms, and smooths specific areas, like your hips and thighs, for visibly tighter skin.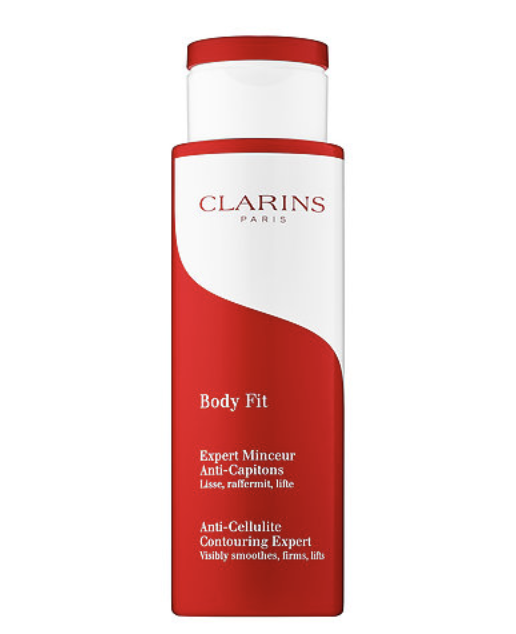 4. DIY Body Wrap
I always promote apple cider vinegar for skin care, because although it may not smell pretty, it has literally never failed me. For a more DIY approach because we're all too lazy to leave the house, mix this vinegar and water together. Rub on targeted areas and when you're done, wrap the area with like, Saran wrap and place a warm compress on top. Watch an episode of This Is Us or whatever your current binge is, and remove and rinse. Repeat until that shit disappears.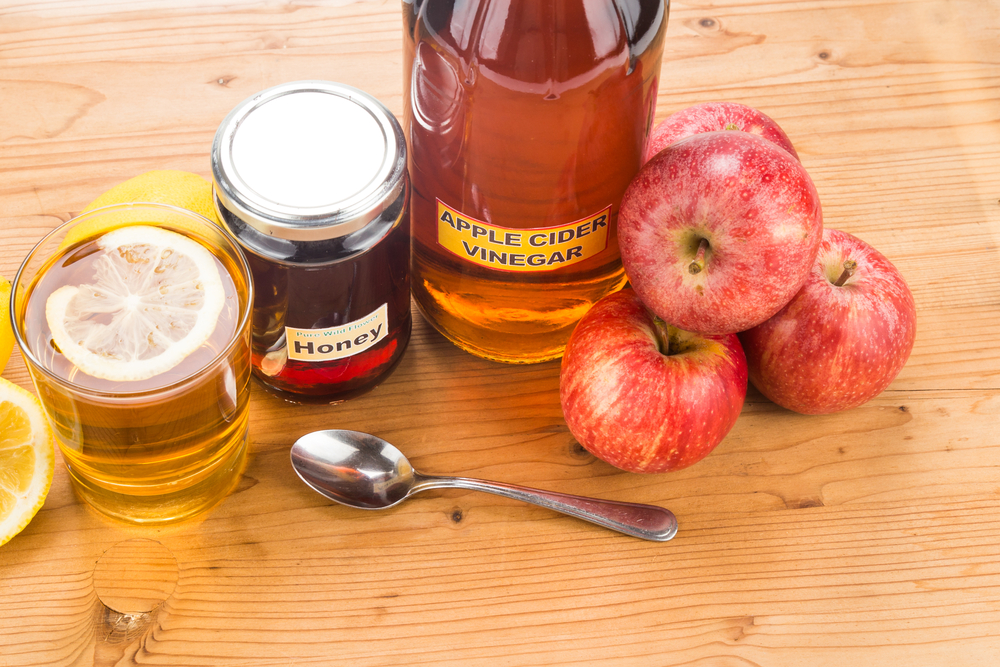 5. Detox Smoothie
First of all, everyone loves smoothies. They're the only things that make us feel better about not committing to our SoulCycle class, and like, they go great with alcohol. Win-fucking-win. By drinking a lot of Vitamin C, your body will eliminate toxins v quickly and improve your blood circulation—the key to reducing cellulite. A delicious combo of basically any (or all) berries, kiwi, and pineapple will speed up the production of elastin and collagen.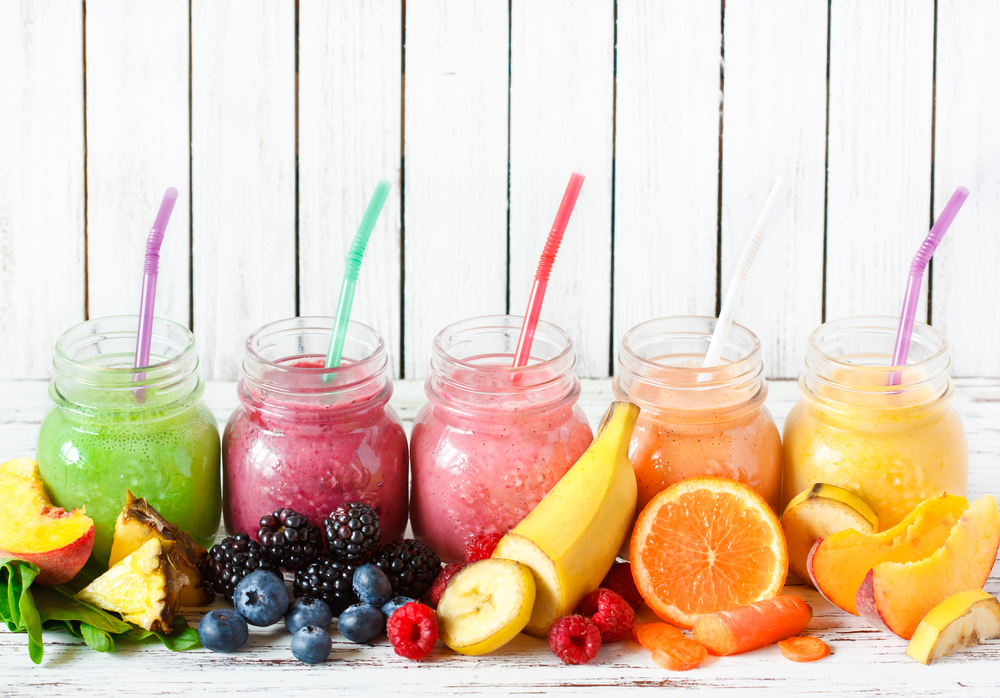 5 Easy Halloween Makeup Looks You Don't Have To Be A Beauty Blogger To Pull Off
Prepping for Halloween can be very stressful and tedious, which is probably why we avoid all Party City's and Spirits until like, October 30th. Not only do we have to plan the perfect slutty costume and carefully map out which bars we're hitting up, but we also have to take our Halloween makeup into consideration. Do we really want to watch YouTube tutorials until the end of time on how to apply fake lashes? No. And do we actually want to risk running around in public with half a skeleton face? Um, way too much fucking work for a night I'm trying not to remember. In effort to make both your life and Halloween planning a little easier, I've picked the perfect DIY makeup inspo to go with your basic slutty Halloween costume. These are easy enough to do without wasting hours of drinking time and require like, the minimal amount of effort possible.
1. Pennywise/'It' Clown

Like you, I also thought everyone was over the creepy pedophile clown hysteria, but thanks to Stephen fucking King (no, really, thanks a lot, asshole), we'll be seeing a ton of clowns this Halloween just waiting to scare the shit out of us. If you're into making this "sexy clown" trend a thing, the makeup is super simple. First, find a deep cherry red eyeshadow to shade your eyes with, especially underneath your waterline. Wing the fuck out of your blackest liquid eyeliner (duh) and put on like, 20 layers of bomb mascara. Lastly, with a dark reddish lip color like MAC's Retro Matte Liquid Lipcolour in carnivorous (how fitting) or Betches x Winky Lux Happy Pill, rub on your lips, shade in your nose, and draw a massive U on your face, pointing the tips above your eyes.
2. A Mouse, Fucking Duh

Since your definition of a costume is obviously our totally fetch I'm A Mouse Duh Oversized T-Shirt Dress, your commitment to going above and beyond this Halloween is def slim to none. We're like, way too cool to be zombie ex-wives anyway. Instead of wearing a dramatic costume, you can totes go big on your makeup for a major wow effect. For the perfect makeup to go along with your animal ears, use a combo of a shimmery light gray, matte gray, and black eyeshadow for a killer smokey eye. Be sure to use a super light color for the inner eye and line in black liquid liner. After mascara, prep your lips in a bold black or an equally dark alternative like the Betches x Winky Lux Crazy Pill that won't potentially drive away any chances of hooking up with someone. With a fine tip, give yourself a cute nose and small whiskers.
3. A Thotty Snapchat Filter

If you overuse the basic Snapchat filter too much for your own good, you may as well wear it out on the one night you can actually get away with doing so. Whether you're aiming for the puppy, cat, or deer, the animal faces are literally so easy to replicate. Unfortunately, you will have to get some dreaded face paint, but it's so minimal that you won't make your face look like a 5-year-old's arts project. After concealer and foundation, create some sort of upside down crescent on your forehead. Lightly shade brown paint in, creating a blended look and use the same shade to apply barely-there circles on your cheeks. On your forehead, give yourself some white freckles and to finish, shade your nose in black. For your lips, go with something a little more natural looking like the Betches x Winky Lux Chill Pill. Go forth and thot, Bambi.
4. Wonder Woman

Wonder Woman is the baddest bitch of them all (after Bey, ofc) and she's a princess too, so that only makes her a million times better. No wonder why we're all trying to be slutty versions of her and appear as though we know one fucking thing about comics this Halloween. Pop art is surprisingly easy AF to do on yourself, so all you'll need is a good set of falsies, black and white liquid liners, gold and maroon eyeshadows, and Kylie's Mary Jo K lip kit. If I'm being blunt, you're outlining all of the areas where you'd potentially want Botox done in black liquid liner. In white, accentuate the areas that really draw attention (inner eye, nose, and mouth). Create a golden ombre eye and add a fab true red lip.
5. Mermaid

This one looks the most difficult, but I assure you it's not. It just involves wearing fishnet tights over your head. Casual. For a glittery mermaid look, you'll need a pair of fishnets to throw over your head for like, fish scales and shit. While wearing, brush lavender powder along your forehead and cheekbones. OK, now remove the tights. Highlight your eyebrow arches, cheeks, and nose with sparkly shit to really make them pop. Shade your eyes in a dark pale pink shadow and wear your best fake lashes. Feel free to dot your face randomly with small gems and lastly, apply the chic limited edition Betches x Winky Lux Chill Pill matte lipstick. Plus, it comes with a galactic glittery lip balm that you never knew you needed for this holiday's shit show.
6 Group Halloween Costume Ideas You Need To Lock Down Before The Other Thots Get To Them
Tomorrow officially marks the first day of basic bitch szn fall, so you know what that means. It's essentially Halloween, bitches. Get ready for nauseating candy corn Pinterest concoctions and ultra thotty Instagrams because say it with me: Halloween is the one night a year when a girl can dress up like a total slu—actually, I don't feel like it typing it out for the millionth time. You already know the line, it'll be your caption on October 31st. Slutty costumes require a lot of planning and effort. Like, I've been stressing over mine since fucking July because I don't want to be the same thing as 10 other sluts on my Insta feed. While being the center of attention is fun, so is sharing the spotlight with your main betches. Nothing parts the red Solo cup sea quite like a bangin' group costume. 2017 has brought us the bad and the ugly, but boy, did it bring some good costume inspo. From yours truly, here are the group costumes you and your #squad need to start coordinating now so no other basic bitches steal it first.
1. The Handmaids
If I'm being frank, this probably won't be the most original idea since everyone and their mother has watched this show, but it's gonna be a good one. To further carry your obsession with the scarily accurate plot, have you and your girls turn heads at every party with a mysterious red cloak and Little Bo Peep bonnet. Don't buy this for $70 on Yandy or some shit, just go on Amazon. It already has a ~feminist~ flair so bonus points there, but if you want to reveal some more skin because you can wear whatever the fuck you want, swap the red cloak out for a v tight red bodycon dress. I mean, this might be the last year you can legally dress like a slut or go out in public except to run errands for your rich mistress, so live it up while you can.

2. The Kardashians
I've yet to see a group actually pull this off without looking like idiots, so I'm throwing this out there in hopes that I will finally be impressed this year. This is, by far, one of the easiest costumes ever, tbh. Either coordinate all together in the same color bodycon or have each person wear a staple piece of a particular Kardashian. Get yourself some butt pads and find cheap (not tacky) hair extensions and part your hair down the middle. Put on your best falsies, fave Kylie lipkit, and contour the fuck out of your face. Pair with thigh-high boots and would you look at that—Kardashian for life, baby.

3. The Liquor That Makes You Sicker
If I had a dime for every time I saw sorority girls coordinate as different kinds of boxed Franzia wine, I'd be a fucking millionaire by now. Cliché but still (half) true. Instead of doing something overdone and annoying, dress up as your worst enemy go-to liquor. Swap out the Franzia for the one liquor we love to hate: Fireball. Whatever you do, don't go that extra mile and be that girl who says, "And I'll beee drinking this allll night tooo" because you will be that girl who doesn't even make it past the pregame. No one likes that girl.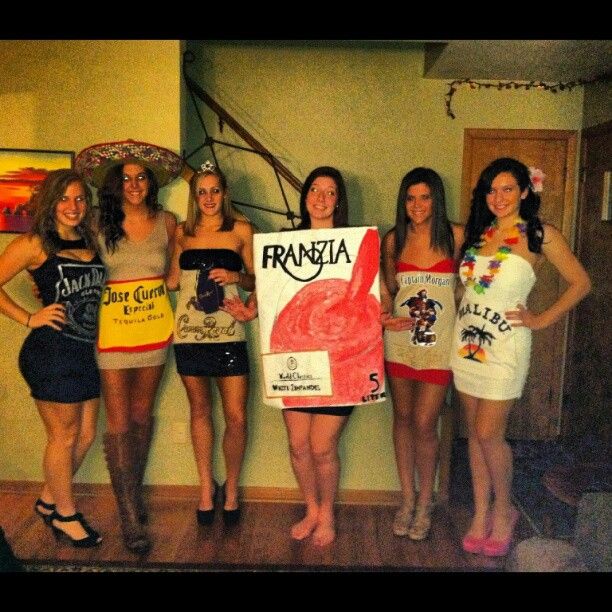 4. Swipe Right
A cupid, bumble bee, and lone flame walk into a bar… and they meet their next husband fuckboy. Sounds like an ordinary weekend. You can't deny your addiction to swiping left and right and using it as an excuse to cop a booty call, so there's no reason why you and your girls can't wear it loud and proud this year.

5. A Certain Iconic Celebrity with Multiple Personalities
"Maybe 2018 will be my year," Taylor Swift probs says to herself every night before she goes to sleep. By the looks of it? Um, no, sweetie, uh-uh. However, you have given us even more ideas than I thought possible for a grool Halloween costume *and* being hella extra when I find out someone keeps my receipts. TYSM. The old Taylor might be dead (debatable), but all the old Taylors are conveniently located in one video for reference for your group costume. Just make sure that when you dress up like a frigid bitch you don't look constipated.

6. The Greatest People You'll Ever Meet
#ShamelessPlug This year for Halloween, we're bringing back our best-selling I'm A Mouse Duh T-Shirt dress so you can be comfortable, lazy, and slutty all at the same time. We literally sold thousands of these last year so you know they're good. But this year, we're adding ANOTHER Mean Girls-inspired costume: Boo You Whore. It's a super comfy white T-shirt dress so you can be a slutty ghost, no cutting holes in sheets necessary. Pick one up for every member of your group to let everyone know they can't sit with you. They're on sale now at Shop Betches, but hurry tf up because they WILL sell out.
You: Omg Betches, you guys are like, the smartest people ever!
Us: I know, right?

Make These Boozy Moon Pies So No One Has To Know You Missed The Eclipse
If you're currently living in the United States, then you know that people have been collectively losing their shit and jizzing themselves over this fucking eclipse. Like yah, okay, we get it—the moon dances in front of the sun for 2 minutes and potentially the Mayans' predictions calling for the end times comes true. But the world didn't end, Donald Trump didn't resign, and I'm not being worshipped as some sort of god yet, so, altogether, this eclipse was a bust.
If you did miss it and will have to wait until August 2024, eat these booze-spiked moon pies in honor of the solar deities that obviously rule our lives.
Ingredients
For the cookies:
· 2 cups unsalted butter, softened
· ¾ cup packed light brown sugar
· 3 tsp pure vanilla extract
· 1 large egg
· 2 ¼ cups all-purpose flour
· ½ tsp salt
For the filling:
· 4 oz semisweet chocolate, melted
· 1 cup butter
· 3-4 cups powdered sugar
· 1/3 cup Bailey's Irish Crème
Grab your handy-dandy KitchenAid mixer and beat the butter until it's creamy. Add the brown sugar and beat until fluffy, then throw in the vanilla and the whole egg and beat that shit too. Add in the flour and salt and beat until you have a soft dough. Divide it into two mounds and transfer each to a sheet of plastic wrap. Pat until it's a square, about 1/3 inch thick, then wrap and chill until firm—which will take about 20 mins.
Meanwhile, preheat the oven to 350F and line two baking sheets with parchment. Grab one of your chilled cookie dough square and roll it out to about 1/8 inch thickness. Use a biscuit cutter to stamp out some rounds, then arrange them on one of the baking sheets. Repeat with your other dough square. Refrigerate the punched out cookies on the sheets until firm—about 10 mins.
Bake the cookies for like, 15 mins until they're lightly browned. Let cool slightly then put that shit on racks so they cool even harder.
Once your cookies are cool, spread the melted chocolate on the underside of each one. Allow that shit to set and harden. While it does, beat the butter for the filling until it's light and fluffy. Add in the powdered sugar and then gradually add the Bailey's until you get the consistency you want. Pipe that shit into the center of the cooled ganache, spread, then top with another cookie. Fuck, inhale that shit, and exhale negativity. Namaste.
8 Healthy Smoothies That Won't Make You Vom
Smoothies and juices are always going to be a top tier food item in the pyramid de betch. Like, how else are we expected to get all of our servings of vegetables and fruits before noon? Unfortunately, if you're stopping at a smoothie place or grabbing one at the store, it's probs full of added sugar, weird tasting protein powder, and questionable combos which taste like you licked the underside of a trash can. Even if it's in the pursuit of being skinny, we can't get past the gag factor. We're here to guide you through the produce section and supermarket so you can low-key become master of the store-bought smoothies.

Packaged as a pouch, you can either add this powder to yogurt and ice or just go the water route. It's made from enoki mushroom, wild blueberries, and 14 additional super foods so you know that shit is good. PLUS, it only has about 35 calories per pouch, so you have plenty of room to add other shit to it. (But like, you probs shouldn't.)

If you're not into the whole sweet smoothie thing, grab a savory gazpacho combining tomatoes, onions, peppers, and other salsa-worthy ingredients. At only 100 calories, you literally can't afford NOT to drink this shit.

Stay with me here. At about 210 calories, it's a bit more than we want to choke down, but the yummy factor and the fact that it's full of fresh berries make it worth it. If you must go to McDonald's, grab this to keep you from hand-palming a burger into your face hole.

If you just finished an especially punishing cycling sesh, grab this shit at the nearest Whole Foods. Along with 12 grams of protein, it's only made with vanilla bean, water, hemp, and dates. At 290 calories treat this shit like a meal replacement. Upside is that it only has 9 grams of sugar, so you won't be crashing later.

I mean, it's a combination of orange, pineapple, and mango, so if you wanted to add a lil' Malibu we totally won't tell. Plus, it has no artificial sweetners and you get a shit ton of vitamin C, which will make your skin hella amazing.

If you're into the whole green juice and veggie thing, try this mix of beets, carrots, apples, and oranges. It's a tiny bit spicy, sorta savory, and sorta sweet. Plus it has tons of vitamins and antioxidants which will def help if you're driving the struggle bus after a weekend of fried food and pizza.

Found mostly in Europe and places not ruled by a toddler with a combover, this bottled bev has only 188 calories and about 35 grams of sugar. The Super Purple is loaded with beets, avocados, and fruit, so you get a one-two punch of healthy fats, vitamins, and natural fruit sugar to take the vegetal taste down a notch.
8. Your Own
Literally, your best bet for a healthy, non-gag-inducing smoothie is to make your own. We recommend our fav combo of bananas, peanut butter, non-fat Greek yogurt, and fresh raspberries. It'll taste like the greatest PBJ you've ever had AND it'll give you a shit-ton of protein needed to boost your energy. Allergic to that shit? Try a classic combo of celery, cucumber, honeydew, and mint for a refreshing smoothie that you can def add alcohol to if needed.
10 Cheap Yet Filling Meals That Won't Make You Bloated For When You're Broke AF
So you've been putting shit on your tab too much and your credit card is maxed out. Whoops. You can't help it if your blackout self wanted to buy shots for the entire bar. It seems like it was just yesterday that the direct deposit hit. Wait, it actually was yesterday? Fuck. Regardless, just because you're broke doesn't mean you have to find a sugar daddy—you can still eat these filling meals for cheap. And no, we're not talking about ramen. Do you want to get bloated? Didn't think so. Here are some simple meals you can make even if you're broke AF that won't leave you hungry or bloated. #Blessings
1. Pear Waldorf Salad
I know the word salad is in this, but we're not talking garden variety, so chill out. Get a pear, apple, lettuce, and a bag of walnuts at the grocery store and you can make this four times in a week. If you want to make it more filling you can add a hard boiled egg to it and throw some quinoa in there. This is def a good bring-to-work lunch, and you can cut the pear in the kitchen so everyone knows you're better than them.

2. Breakfast Burrito
You can make this at home on the weekends for brunch and you're good until dinner time. Scramble together potatoes, cheese, and eggs inside a tortilla wrap. You can add sausage/chorizo if you're into that, which is like $3.99 for a package of 5 at Trader Joe's. Plus if you actually like a bro enough to let him stay over, you can impress him by throwing avocado into the mix.

3. Spaghetti And Meatballs
Pasta is so cheap that kids make jewelry out of it. Cook up some spaghetti and spice it up with pre-made meatballs. Throw mushrooms and onions in with the spaghetti sauce and boom, you've got a meal. Remember those parmesan packets you saved when you bought dollar pizza while blackout? Well, you can finally use those to garnish your pasta. See, your drunk decisions always pay off.

4. Dumplings
If you live in a city with a Chinatown, you can get freshly made dumplings for dirt cheap if you know where to look (Google). Lucky for you, the internet has made finding the best dumpling dealers pretty easy even if you don't speak Chinese. A bag of 50 dumplings is something like $8-10. If you're in New York we recommend Tasty Dumpling or Vanessa's Dumplings. Make your own sauce at home with soy sauce, vinegar, and Sriracha. Obvs use low sodium soy sauce—you might be broke but you have a hot bod to uphold.

5. Japanese Curry Chicken
Get the Vermont Japanese Curry mix from Ranch 99 or whatever Asian grocery store is nearest you (again, if you don't know—Google). Pick up carrots, chicken, onions and potatoes, and honestly you probably have half these ingredients from making other recipes on this list. If you're not in the habit of keeping rice around, you can honestly get a box of rice to go at any takeout place for a few bucks and cook with it for several meals—but like, you really should just buy a one-pound bag from your grocery store for like, a dollar. You can add an egg or vegetables to round it out. You can make a huge pot of this and put the rest in the fridge to portion out throughout the week. Or you can be the coolest roommate ever and make extra for everyone.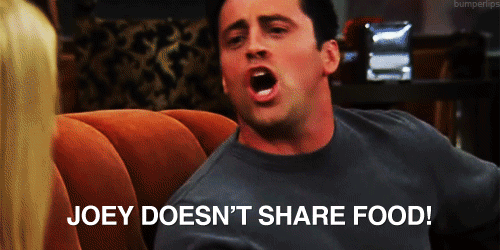 6. Leftover Stir Fry
Get a to-go box of rice for a few bucks (or, like we said, even more rice for even less money at the grocery store), then throw it into a wok (or the closest pan you have to one) with leftover vegetables from your crisper. If you've got tofu, shrimp, or any other meats feel free to toss them in. It's like how some days you know you need to do the laundry but if you throw on enough clashing items it's almost like a choice. Same with the fried rice—use your best judgement on what food can go in there, but more than likely you'll be able to finish off your leftovers while still filling up on a cheap meal.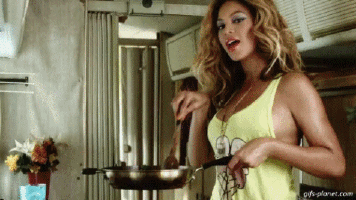 7. Falafel
If you're not in the mood to cook but you only have $5, fill up on a falafel. This is one of the few things we enjoy both sober and drunk, and even more so when we're high. A falafel sandwich is filling and cheap. And if you use your charm to get extra white sauce on the side, you can use it to make chicken and rice at home. Very resourceful.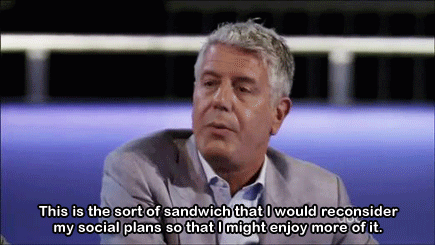 8. Stuffed Baked Potato
You can make this at home easily with a potato (duh), green onions, cheese, sour cream, and anything else you want to throw into the potato. What else do you want us to say about this? It's a potato. At least it's not fries.

9. Rice And Beans
Yes it's a little pedestrian, but rice and beans is probably the cheapest meal that will keep you full and last you all week, or until your next paycheck. Whichever comes first. And it's extremely easy to make. You buy your aforementioned 10-pound bag of rice. You buy some canned black beans (we will also accept pinto beans—just not refried). You cook that shit up and mix it together. It's very filling and won't make you fat so long as you don't go overboard on the rice. Sure, you'll probably be puking at even the mention of the words "rice and beans" by the time you're done with your serving, but as they say, nothing tastes as good as not being homeless feels.

10. Lentils
Lentils are a genius legume that literally got me through my study abroad. There are a million kinds of lentils but I studied abroad in Paris, therefore, I ate French Green or Puy lentils. Cook up all the lentils your heart desires with a little bit of olive oil, some garlic, and whatever herbs you have on deck. If you can boil water, you can cook lentils. Eat that shit for the next few weeks. These lentils are super versatile so you can add caramelized shallots or onions if you're fancy/not that broke, or even mix in some fancy seedy French mustard you have leftover from your last cocktail party. As far as cheap meals go, lentils are pretty much the complete package. They have your carbs, your protein, and your fiber, and again, you can buy them in bulk for super cheap and force them down your throat until you're no longer poor.

Hooray! You survived. Now try not to blow your next paycheck on fancy dinners immediately. Or do, we don't care.