6 Sex Positions That Could Land You In The ER
Let me start this post off by saying injuries during sex aren't extremely common. According to Debby Herbenick, a research scientist at Indiana University and the author of Great in Bed, injuries tend to be as a result of doing it in an unfamiliar place, rather than in an unfamiliar position. Needless to say, bumping and grinding can end you up in the ER (have you seen TLC's Sex Sent Me to the ER???). Here is a list of the most dangerous sex positions that have been found to lead to the most injuries. I'm not saying don't have sex, God no, but be careful kids. Here, everybody take some rubbers.
1. Doggy Style
While doing research, I found out that doggy style is considered one of the most dangerous sex positions. If he's going at it too hard ("it" being you) then he can cause bruising or even vaginal tears. Also, the penis can accidentally slip into the anus, causing anal tearing. OW. A study published in the Journal of Impotence Research found that 41% of injuries during sex, specifically penile fractures (a rupture in two areas that are responsible for erections, f*cking ouch) were in doggy style. But if you ask me, if a guy accidentally slides into your ass, he deserves any injury he may get.
2. Missionary
TBH I thought missionary was super vanilla. Not that there is anything wrong with vanilla, sometimes you're in the mood for that, but other times you need some mint chocolate chip, you know? IDK if I'm hungry or horny now. Nevertheless, this style was found to be the second most common position to cause penile fractures. How tho??

3. Woman On Top
The study found woman on top (aka cowgirl) to be the third most dangerous position that has been found to lead to penile fractures. Reverse cowgirl increases his risk of injury due to the similar positioning of P in V to doggy style. Thrusting too hard into her pubic bone could be painful for both partners. Although you taking control can be a serious turn-on for him, be mindful that his little large friend can be fragile and a penile fracture means temporary abstinence for the both of you.
4. The Eager Chef
Also known as "counter top sex". The reason this position is v dangerous is because of its spontaneity. Being in a place that you aren't used to f*cking in adds to the threat of injuries. Picture this: You are sitting on the counter, your SO is standing in front of you, you're doing it, it's passionate and hot, and he thrusts and misses your vajayjay and slams into the counter. Talk about a major mood killer. I can guarantee there will be tears and a trip to the ER.

5. The Pogo Stick
Romantic. It's basically standing missionary. Slightly less vanilla but significantly more difficult. If your guy is super fit (#goals), then you should be fine. But having sex while my boyfriend holds me up sounds uber nerve-wracking. If he drops me, I'm injured. If he doesn't drop me, he's defs going to be sore the next day, and not in the way Ariana Grande describes.
6. 69
This one, surprisingly, lands on the list of most dangerous sex positions because of your increased risk of getting pink eye. LOL. Don't fart in your man's face and you should be fine.
Images: rawpixel / Unsplash
The 4 Weirdest Sex Positions Ever Attempted
I won't lie—I fell into a pretty serious rabbit hole of bad sex advice while researching this. And somewhere around the Men's Health column that called the vagina a "mysterious pleasure organ", I came to the conclusion that men should be banned from the written word, but more importantly, that most bad sex advice has one thing in common: someone is severely overthinking it. I totally get it; from my research alone, I already feel I've exhausted all possible contortions of the human body. (I'm also obsessively Googling "how flexible is the average woman" but that's neither here nor there.) But no matter how hard you're trying to spice up your love life, some sex positions just aren't worth it. Read on for my list of completely absurd positions you should never attempt (no matter how far into a 30-day "revive your relationship" challenge you are).
The View
"The View" was recommended by Cosmo and it's like reverse cowgirl, but way harder (hooked yet?). Instead of JUST straddling your partner, you fully lie down. Now that you have some nice boob-on-calf action going (my fave), you're meant to begin "pretty much twerking." Yes, while lying down. And yes, this is "the view" the name of this sex position is referencing. That of your partner watching you desperately try to heave your ass a few inches into the air while all gravity and logic defies you. (You could sneak your hands and feet onto the ground for leverage, but that's just a push up.) Basically, twerking standing up in a cool, dry room was already my nightmare. Twerking lying down naked with a dick inside me is a little much.
Yeah, I can't do anything like this: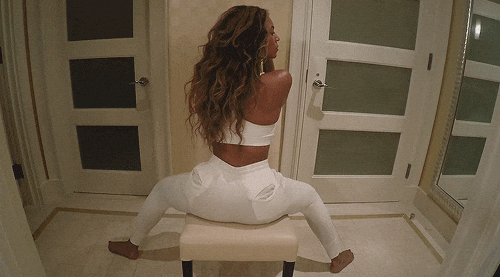 The Spider
You know when you see a spider and you're like "ooh that's hot, let's name a sex position after it"? Well, the good people of Men's Health have you covered. You and your partner crab walk toward each other until your genitals are appropriately entwined. Then you guys rock back and forth, while still balancing on your hands and feet. My main issue with this (other than the set-up it requires), is how very gently you'll need to rock. If there's a dick involved, it seems like more than a few inches would cause the whole thing to collapse. Also, Men's Health cites one of the benefits of this position as "you both can still maintain eye contact." Because who doesn't love adding prolonged eye contact to some very controlled thrusting? At least the eye contact will make it easier for your partner to see the fear in your eyes.
Bonus: Women's Health's version of this recommends that you slide ice cubes down your partner's torso. You know, so that the freezing water POOLS WHERE YOU MEET. This is the most traumatized I've been envisioning freezing water since the first time I saw Titanic.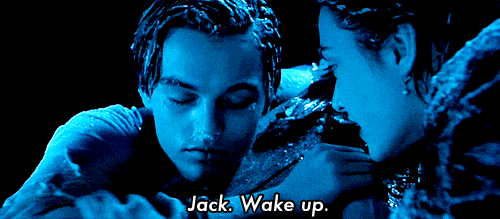 X-Factor
You would kind of hope Women's Health would have more realistic sex positions than Men's Health, but here we are. X-Factor is missionary—now make it sexy terrible. Instead of aligning your bodies to have both heads in the same general area (way too boring, am I right), your partner lies on top of you so that you form the letter X. Since the important parts are still mashing together, I guess that's where the sex is taking place. (Though with a P-in-V situation, I feel like either the P or V would need to have a significant curve.) This seems like a fun position for mouthing "how's it going over there" as your partner valiantly strives to balance on top of you and all the blood rushes to their unsupported head. Also, if you're only turned on by one side of your partner's body, then this is the move for you. It doesn't seem like a fun position for orgasms, avoiding chafing, or any other of my admittedly low-key sex goals.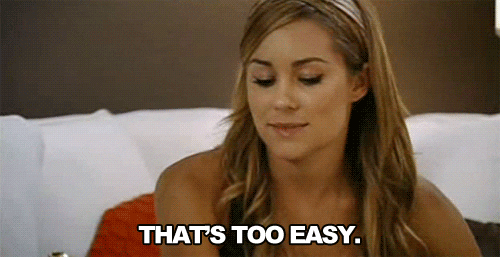 Spread Eagle
This is just an even more fucked-up version of everyone's favorite pile driver position. That's where you assume the plow pose (ass up, legs overhead, uncomfortable amount of weight on your neck), and then your partner lowers down on said ass and bangs you from above. We've already mentioned the damage this is likely to do to your neck, but pause for a second and truly imagine it. In the Spread Eagle variation recommended by Refinery29, you spread your legs wide from this position. As a plus, you could definitely hurt yourself so badly that you're not allowed to go to the gym for several months. And it does seem like a sick deal for the partner on top (Refinery29 notes that they don't have to do "that much work, just hold up"). But the partner on the bottom who's tearing both inner thigh muscles and slowly feeling their head separate from their body can't be loving this.
Again, my body cannot do this: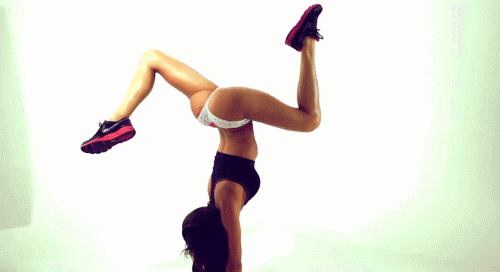 Whatever you want to do in the bedroom is totally your right, obviously. But in the interest of safety and not being a complete fucking weirdo, probably skip the above sex positions. Good luck out there.
Images: Giphy (4); David Hofmann / Unsplash