How To Get A Last-Minute Beach Body When You Procrastinated All Winter
In just a couple weeks, you'll be showing more skin than Rihanna on any red carpet, so you're obviously panicking over your lack of a beach bod. Maybe you saw a pic of Gigi at the Met Gala. Maybe the woman weighing your Sixteen Handles cup is starting to call you by your first name. Either way, you've procrastinated all winter and it's time to get shit done. Here are five tips to get your bod in shape in time for those inevitable Memorial Day Instagrams.
1. Cut Out Sugar
Throw away any fitness mag that's telling you to cut out carbs and fat. If you want to change your body, simply cut out white sugar. Eating sugar is literally just putting empty calories in your body that will trigger more hunger later on. Sugar is proven to mess with your blood pressure, your hormones, and obviously your body. Don't waste your time skipping breakfast or drinking green juice. Just put down the Sour Patch Kids.

2. Do Short HIIT Workouts
We don't all have time for hours of work at the gym. HIIT, which stands for High Intensity Interval Training, is perfect for betches who need to get shit done in a time crunch. It's super fast and super efficient. The best part is that you only need 20-30 minutes to get the workout done. That's like, one Broad City episode.
3. Load Up On Fiber
Adding fiber to your diet will keep your full longer, so you can avoid all the mindless snacking you thought no one would notice. Fiber helps improve your skin, your blood sugar, and has anti-bloating properties. Foods like avocados, raspberries, Brussels sprouts, oats, and chick peas are filled with fiber—so get snacking. Yes, we just gave you a reason to eat MORE avocado and hummus. There is a god.

4. Go The Fuck To Sleep
You're gonna need to stop going to sleep at 4am for the next couple days. Aside from helping your brain function better and avoiding bags under your eyes, sleep will help you make healthier choices before the summer. Going to sleep earlier prevents late night snacking, burns more calories, and avoids hanger during your 3pm crash the next day.
5. Do Some Prep
You may have been lazy all winter long (don't argue—we've seen your Netflix history), but it's time to step up your game. We can tell you what to do, but we can't do it for you. Make yourself some healthy food at the beginning of the week, write down a few realistic fitness goals for yourself, and get to it. If Khloé could put down the chicken fingers post-Lamar trauma, you can get yourself in shape for summer.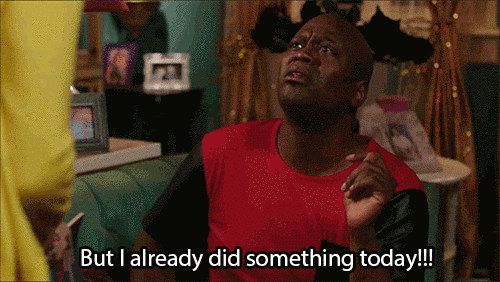 Want more tips on how to get skinny by Memorial Day? Click here!
How To Get Skinny By Memorial Day
Memorial Day weekend is in less than three weeks, and while some boring over-achievers have been dieting and hitting the gym since February, we've been busy like, eating cheese fries on 4/20 and slurping down margaritas on Cinco de Mayo. The point is, if your body is nowhere near summer ready, you've got just under three weeks to get your shit together before it's time to day drink in a bikini for three days in a row. Here's how to lose at least three pounds before Memorial Day:
1. Start Paying Attention
Whether you're still recovering from Coachella or regretting that Unicorn Frap you ordered "just to see how it tastes," you haven't been making the best decisions lately, and it's time to get your head on straight. You don't get a good body by mindlessly snacking while watching 13 Reasons Why or by eating Matzah pizza three weeks after Passover. You get it by paying attention to what the fuck you're eating, so start making good decisions.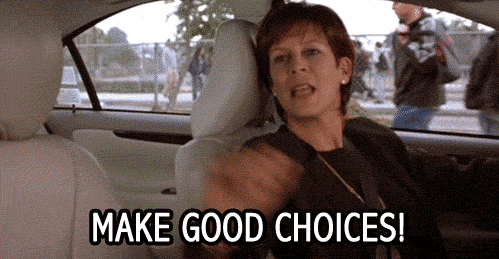 2. Choose Whole Foods
We're not talking about the grocery store, but I guess that works too. When you're trying to lose weight, whole foods are your best friend. It's not the 100-calorie snack pack or the sugar-free protein bar that promises to help you lose weight that will get the job done. You don't need to go on some insane diet, but try eating REAL food, like vegetables, fruit, chicken, and eggs. You know, shit that can be found naturally in nature. Crazy concept, we know.
3. Don't Buy Anything That Promises To Help
Here's a little confidence boost for you: YOU'RE the only help you need. Stop buying bullshit SkinnyTeas or online nutrition coaches to tell you what to eat. The health industry is an INDUSTRY, so they're trying to sell you shit. You probably know more than you think you do, so just listen to basic nutrition rules and try not to be a lazy shit. You don't need a $95 subscription to Khloé Kardashian's meal plan to get healthy.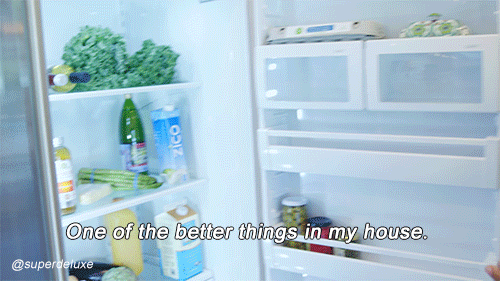 4. Do HIIT Training
If you haven't visited your gym since November and don't even remember how to book a SoulCycle bike anymore, it's fine. Everyone gets lazy and falls off the bike/wagon, but getting back on is the part that counts, so start now. HIIT, aka High Intensity Interval Training, is the fastest, most effective way to burn fat in a small period of time. Think like, 10 minute workouts—we conveniently already made one for you here. (We're like, such a good friend.) If you go hard enough during each interval, your body will actually continue to burn calories later in the day, so you'll basically be a fat-burning machine for the next few weeks.
5. Don't Eat Late At Night
It's hasn't actually been scientifically proven that you gain weight from eating later at night, but it's definitely not the healthiest thing for you. Going to bed feeling full AF will just make you wake up feeling bloated and not skinny, so eat earlier and have a little snack later if you must. Sorry if it makes you a loser for saying no to a late-night dinner at Catch, but nothing good can come of eating a spicy tuna crispy rice roll at 11pm.

6. Prioritize Breakfast
On the same theme of not eating late, you should actually be filling up on calories earlier in the day to prevent snacking and bad eating decisions later on. By having a legitimate breakfast in the morning, your body will fill up with enough fuel to get you through the day, so you're not starving yourself to binge later on. I mean, everyone knows that feeling of skipping a meal and then getting home and going HAM with whatever the fuck is in your pantry. Have a real breakfast. And just to be clear, coffee with a splash of milk isn't breakfast.
7. Choose Your Alcohol Wisely
We're not telling you not to drink for the next three weeks. I mean, we're not AA, nor do we live in the land of make believe. Alcohol is probably a staple in your week, so you don't have to completely cut it out. Like, no one wants to be at happy hour with that girl who can't order a drink because of her dietary restrictions. Drinking a couple times a week is fine, but make sure you order drinks that aren't going to kill you, or like, add 60 grams of sugar to your night. Skip anything with syrups or tons of sugar, and instead stick to a simple vodka soda or a classy glass of wine. #Health