Understanding The 4 Cs Of Diamond Engagement Rings
After living in the world's most jaded city for a few years, I momentarily forgot that love is still a thing people do. But a few days ago, I was reminded of its existence in the most obvious way possible: I witnessed a marriage proposal. That's right, the girl who wears T-shirts with holes in them on first dates accidentally stumbled upon an engagement (in Central f*cking Park, no less). To my future husband, if you exist, please do better. Anyway, in all seriousness, the engagement was beautiful and my faith in true love (and curiosity in engagement rings) has been temporarily reactivated.
After she said yes, the lucky onlookers (hi) cheered, and then everyone except me just carried on with their lives. I, however, was full of questions: how long did it take him to write that speech? When did he realize he wanted to marry her? How did he decide tonight, a random Thursday, would be the night he'd ask the most important question of his life? How did she not notice that giant engagement ring box in his pocket? Speaking of the ring, I got a quick glance and it was truly stunning. That giant, glistening cushion-cut got me thinking: how on earth did this man wearing a navy suit with salmon-colored socks pick out such a beautiful marvel of an engagement ring? He was def no jewelry savant (he was wearing a gold class ring on his pinky—gag), but he did his homework, and for that, I give him an A+. Here's the thing: a person proposing to another person is essentially asking him/her to wear something every day for the rest of his/her life upon seeing it once for like, a second. Can you say yes to the proposal but hell no to the ring? Is that allowed? How is the fiancé supposed to just guess? Enter, Stephanie Gottlieb, jeweler to the stars. Gottlieb has been designing timeless pieces of jewelry that have garnered her some serious attention on Instagram, and we are here for it. If you've ever seen that episode of Sex and the City where Aidan's choice of engagement ring literally sends Carrie into a violent vomit fest, rest assured, your SO can't f*ck up like that after reading Gottlieb's valuable lessons.
Just Because You Like A Ring In Concept Doesn't Mean You'll Like It On Your Hand
Have you ever ordered a midi dress online just because it looked so damn good on the model, but when you try it on, it's a floor-length trash bag? Same. Hate to break it to you, but models have different bodies than we normal folk do, so what's fierce on them can be less so on us. Engagement rings are the same way. You can't base your entire decision on a photo you see online, or even on another person for that matter. Gottlieb says, "I think it helps to start looking online, and Instagram and Pinterest are both really great resources. Instagram can help you find a jeweler whose style and aesthetic aligns with yours, and then Pinterest can help you create a vision board for different styles you like." I've never heard truer words in my life. I always thought I wanted a 2-carat (currently on the hunt for a fiancé with family money), but one day while walking around New York's diamond district, I tried one on, ya know, for sh*ts and gigs, and it actually didn't look very good. Disclaimer: my hands are huge and my fingers are really long and skinny, so a 2-carat stone weighed down my ring finger and made me look like a sickly and distressed Mrs. Havisham. One of the great things about Instagram, aside from providing an outlet for thirst traps and food pics, is that it can help you find a jeweler who will actually work with you to figure out your taste in engagement rings and design the perfect one. And unlike name brands that basically steal your money with absurd price hikes, smaller jewelers don't use blood diamonds to create your dream ring, so you'll be able to sleep at night knowing you got a bigger and better stone that didn't cost a human soul. Sign me up!
The Four Cs Are Important
The four Cs of diamond engagement rings are carat, cut, color, and clarity. If you're an ill-informed peasant, you probably only care about carat and cut (AKA the size and shape of the diamond), but the other two c's are just as important, people! "In the step-cut stones (asscher and emerald), clarity will be more important than color since these shapes are very 'windowy' and allow you to see into the center of the stone easily," Gottlieb says. So what does this mean? It means imperfections would be more easily detected in a step-cut than in a brilliant cut (round, cushion, oval, pear, marquise, radiant, and heart). So in the brilliant cuts, color will be more important, since, like my high-rise Levi's, these cuts do a very good job at hiding imperfections in their faceting. Unless you and your judgey friends are diamond aficionados, the carat weight will likely be your biggest concern, because you'd rather have a big-ass rock with microscopic imperfections than a smaller one that's technically perfect. I care way more about how it looks on my hand than I do about the color grade and clarity. To me, a diamond is a diamond and I just want a big one. Sue me. That said, you do you and get whichever engagement ring makes you feel your most sparkly.
To Go Trendy Or To Go Timeless?
As with any facet of your wedding, deciding what style is best for you is a personal decision, but there are a lot of options to consider thanks to Instagram offering fashion-forward lewks to the masses. Gottlieb says, "Instagram provides access to more unique designs than the classics you'll find in any jewelry store." Good, because if I have to see one more three-stone ring with a circular center diamond, I will chop off my ring fingers in protest. The Stephanie Gottlieb brand doesn't just give the people what they want, though. No, her brand has a very niche style that appeals to a specific group of people. "Most of my clients are coming to me instead of their local jewelers because our engagement rings are more interesting and the aesthetic is super dainty, feminine and fashion-forward." That's her style, and the fashion gals are here for it. Her signature trend? The "band and a half," which Gottlieb and her team of designers are creating in all different renditions, with different colored stones, combinations of metals and setting styles." Ok, I'm getting myself one, brb. However, if you're a classic betch, going timeless isn't a bad idea. Gottlieb says, "Round and emerald cuts are the most timeless shapes. What I love about them is that they can feel very traditional in a more classic setting, like a three-stone or solitaire, and they can also feel very trendy in our more fashion-forward settings, like a split-shank or double-band." Luckily, you aren't really limited here. If you can't decide between trendy and cool or a classic and timeless, por qué no los dos? Do both.
Metal Type Is A Game-Changer
It's hard not to forget about about the setting, which is almost as important as the diamond. I, for instance, only wear yellow gold jewelry, but because yellow gold is considered a softer metal that bends easily, I'm thinking that may not be the best way to go for an engagement ring I'm supposed to wear forever. So how are you supposed to know which type of metal to get? Does it actually make a difference? Obviously! Gottlieb's specialty is rose gold. It's subtle, it's glamorous, it's girly, it's the metal of the moment. Once the type of metal is decided, it's time to move onto the setting. Gottlieb says, "Any jeweler can execute a pave diamond setting, but if you line up four jewelers' pave settings, they will all look fairly different." Fair enough. Every jeweler has their signature style, so make sure that style aligns with your own before making a final decision. The thing is, some women have woes about mixing metals, which they think can help guide them in their decision when it comes to the engagement ring. IMHO, engagement rings don't count, and it is allowed to be different from the rest of your jewelry. If you only wear yellow gold, but want a platinum setting, get the platinum setting. This is a big decision, so it's worth it to get exactly what you want. 
Of course, looking at engagement rings is a major moment in your life, so it's important to consider every aspect when choosing. There's a different ring out there for everyone, so don't feel pressured into picking something just because it's popular. Do you have other questions for Stephanie Gottlieb? What's at the top of your engagement ring checklist? Let us know in the comments!
Images: Stephanie Gottlieb; @stephaniegottlieb / Instagram (4)
Why Rushed Engagement Is The Newest Celebrity Trend
It's been a weird summer. Trump keeps interrupting The Bachelorette, the heat wave broke everyone's spirits, and all our least fave baby celeb couples are getting engaged. And by "baby," I mean that both the celebs themselves and the actual relationships are very, very young. First we had Ariana Grande (25) and Pete Davidson (24), and now we have Justin Bieber (24), and Hailey Baldwin (21). Yes, TWENTY-ONE. I too spat out my coffee upon reading that. Doesn't that just seem awfully young to ruin your life in such a permanent way make such a long-term decision? While Justin and Hailey have had an on-off thing for years, neither couple was publicly together earlier than, say, May. All of which begs the question: why the rush? Is this a hot new celeb trend we'll all hate for a year and then emulate forever? WTF is really going on? Here are some theories.
They're Being Massive Trolls
This is one of my preferred theories, though probably unlikely. After decades of the media zooming in on left hands and perceived "bumps," it'd be really fun if these couples were just trolling the shit out of all of us. If nothing else, it would explain why they keep describing the news as "lit." I think it's fair to say that if there's even a small chance your wedding vows will contain that word, you're too young to get married. So, there's a small chance this is a wildly self-aware and meta interpretation of what the media expects of today's just-past-teen celeb. Then again, "Justin Bieber" and "self-aware" aren't used in the same sentence much. Which brings me to my next theory…
They Wanted To Change The Conversation
At this point, I feel we should address that in both couples there is a More Famous and Less Famous party. I bet you anything that Google searches for "who is Pete Davidson" and "who is Hailey Baldwin" have both skyrocketed this June. Not that either party is actually unknown, mind you—just less of a household name. Justin and Ariana, the slightly more famous, are both pop stars who the public has some trouble taking seriously. Ariana because she profited off a "sexy baby" aesthetic for some time, Justin for…darker reasons. I don't need to remind you. However, the public is also consistently obsessed with their music, so they have a ton of star power. It's possible that these engagements just came about as mutually beneficial arrangements. The Less Famous parties get a boost in name recognition, and the More Famous parties get an image boost by linking themselves to someone the public doesn't yet openly mock.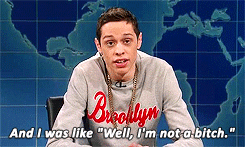 They're Working With An Apocalypse Mentality
You know how you feel when you open your email and we're on the verge of war with North Korea? Or Roe v. Wade is about to be overturned? Or children are being held in cages? You know, the gut-wrenching feeling you've been getting every day for months on end? Well, if celebs are indeed #justlikeus, maybe they aren't quite so immune to that, either. The general "the world could end at any moment so let's go all-out now" feeling. If I were a twentysomething celebrity, I'd be buying million-dollar diamonds and holding my loved ones close too. Seriously though, uncertain times do breed a lot of sudden-onset heavy relationships. Think back to your senior spring: how many couples you'd expected to last a week suddenly pledged their undying loyalty to each other? When the outside world is frightening, it helps to have a constant.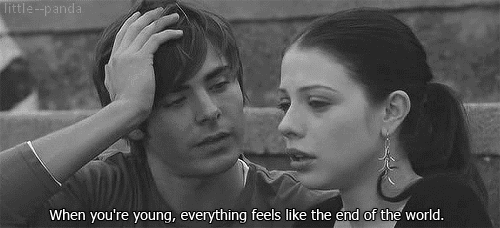 They're Really Just In Love
Yeah, this is totally possible. I'm not saying they AREN'T in love, I'm just saying that alone isn't quite enough to explain the hastiness of these decisions. Jupiter has also been in retrograde since March, which I'm low-key convinced played a major role. But you don't see me going around calling it the ONLY reason.
Justin Would Dump Hailey In A Second If Selena Called
Does this have anything to do with theories about too-soon engagements? Nope, it's just one of my more firmly held beliefs and I have nowhere else to put it. When it comes to Biebs, nothing will convince me he did this for any other reason than to post an IG story of Hailey's ring and obsessively check his phone to see if Selena watched it. Selena JUST released a song called "Back to You," guys. Somehow, somewhere, these two will run towards each other in the rain while this song plays.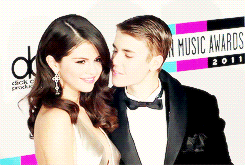 So yeah, these celebrity couples aren't the first to get married after a short period of time. But they're too young, too insanely quick, and too close together not to note. Who knows, maybe Ariana just opened the floodgates and we'll be seeing a continuing wave of 24-year-olds tying this knot to people they met at the club last week. Honestly, I can think of worse things.
Images: Giphy (3)