5 Desserts You Have To Instagram Before Everyone Else Does
Follow Tess on Instagram @foooodieee for the latest in desserts to die for and all other Instagrammable foods
When it comes to ordering desserts, my first thought is like many of yours: "Can I Instagram this?" If you aren't Instagramming your dessert to all of your soon-to-be-jealous followers, was it even worth the carb consumption? NYC has so many places to buy these kind of desserts that my mouth is watering just doing my research. By the time you have finished reading my rundown of the most Instagrammable desserts New York City has to offer, you'll be grabbing your phone and heading for the door… Like me. Uh. BRB.
Taiyaki NYC is known for their Japanese ice cream in a fish-shaped cone. I can tell you firsthand that these are soooo delish and definitely stand out from everyone's Starbucks pink drink pics on the 'Gram. Taiyaki NYC is also known for their unicorn cone (pictured below and still in a fish-shaped cone… so like a unicorn fish? IDK, just go with it). Some of the flavors you can choose from include Matcha, chocolate, vanilla, strawberry, and black sesame. As far as toppings go, your soon-to-be fat ass can choose from sprinkles, fruit, and even mochi. You can also get mochi on a stick to add flavor to the ice cream and to the photo.

OKAY, SO THESE ARE SERIOUSLY THE BEST COOKIES IN THE WORLD. FIGHT ME ON THIS. Plus, we all know that the "warm cookie oozing with chocolate chips" photo is the money shot for any IG foodie. Ranging from chocolate chip to blueberry cheesecake, these cookies will change your life.

If this isn't Instagrammable, I don't know what is. WELCOME TO THE NUTELLA CRACK MILKSHAKE. Holy shit, I got a heart attack just writing that. Yep, these bad boys include Nutella, chocolate, pretzels, whipped cream, hot fudge, peanut butter, strawberry shortcake, OREO and a food-induced coma if you eat the entire thing (not included with your purchase). Some people even call them freakshakes. I can't tell why, can you?

If you haven't been to Magic Hour at the Moxy Hotel, you are 1000% missing out. Not only is this place super cute and Instagrammable, but these desserts are probably some of the most delish treats I've ever seen or tasted. Their most to-die-for dessert is their GIANT ice cream sandwich, pictured below, which is literally bigger than my head. This cookie sandwich is a mixture of sprinkles, ice cream, and overall deliciousness and probable diabetes.

CoolMess is another gorg place on the Upper East Side whose interior is enough to be 'Gram worthy on its own. But the best part about this place? You get to make your own ice cream! Whether it's a simple ice cream cone or a giant sundae, your Instagram will be rolling in with the likes. And there are toppings for all of your heart's desires. Cookie dough, brownie bites, sprinkles, pound cake, fruit loops, gummy worms… AM I MAKING YOU HUNGRY? BECAUSE I'M MAKING ME HUNGRY. HELP.

If you're looking to share a dessert after date night or simply just craving sweets in general (which okay, you caught me, I always am), these are the top 5 places I recommend. Not only for a delish dessert, but so your dessert post on the 'Gram makes everyone else's look like *insert poop emoji here.*
Follow Tess on Instagram @foooodieee for the latest in desserts to die for and all other Instagrammable foods
Make These Boozy Moon Pies So No One Has To Know You Missed The Eclipse
If you're currently living in the United States, then you know that people have been collectively losing their shit and jizzing themselves over this fucking eclipse. Like yah, okay, we get it—the moon dances in front of the sun for 2 minutes and potentially the Mayans' predictions calling for the end times comes true. But the world didn't end, Donald Trump didn't resign, and I'm not being worshipped as some sort of god yet, so, altogether, this eclipse was a bust.
If you did miss it and will have to wait until August 2024, eat these booze-spiked moon pies in honor of the solar deities that obviously rule our lives.
Ingredients
For the cookies:
· 2 cups unsalted butter, softened
· ¾ cup packed light brown sugar
· 3 tsp pure vanilla extract
· 1 large egg
· 2 ¼ cups all-purpose flour
· ½ tsp salt
For the filling:
· 4 oz semisweet chocolate, melted
· 1 cup butter
· 3-4 cups powdered sugar
· 1/3 cup Bailey's Irish Crème
Grab your handy-dandy KitchenAid mixer and beat the butter until it's creamy. Add the brown sugar and beat until fluffy, then throw in the vanilla and the whole egg and beat that shit too. Add in the flour and salt and beat until you have a soft dough. Divide it into two mounds and transfer each to a sheet of plastic wrap. Pat until it's a square, about 1/3 inch thick, then wrap and chill until firm—which will take about 20 mins.
Meanwhile, preheat the oven to 350F and line two baking sheets with parchment. Grab one of your chilled cookie dough square and roll it out to about 1/8 inch thickness. Use a biscuit cutter to stamp out some rounds, then arrange them on one of the baking sheets. Repeat with your other dough square. Refrigerate the punched out cookies on the sheets until firm—about 10 mins.
Bake the cookies for like, 15 mins until they're lightly browned. Let cool slightly then put that shit on racks so they cool even harder.
Once your cookies are cool, spread the melted chocolate on the underside of each one. Allow that shit to set and harden. While it does, beat the butter for the filling until it's light and fluffy. Add in the powdered sugar and then gradually add the Bailey's until you get the consistency you want. Pipe that shit into the center of the cooled ganache, spread, then top with another cookie. Fuck, inhale that shit, and exhale negativity. Namaste.
These Red, White, And Blue Jell-O Shots Will Impress Everyone At Your July 4th Party
I know the drill. You've got a bunch of 4th of July BBQs to attend, and you want to bring something that will really wow people because you want to distract everyone from your lack of a summer body/want to impress Brad/I don't really care why tbh. Well, I've got something that will be sure to impress (and get you wasted): red, white, and blue Jell-O shots. It's what our founding fathers would have wanted.
Brace yourselves: this post is long. Mostly because I don't have faith in anybody to not fuck this up.
Ingredients
3 boxes of Jell-O: 1 blue raspberry, 1 of any red flavor (cherry, strawberry, raspberry, IDGAF), and 1 clear* (more boxes if you want to make more than, like, 30 shots in total. Warning you now: one box of Jell-O doesn't get you very far. If this is a big party you may want to double the recipe).
1 handle of vodka—If you buy the shitty vodka that comes in a plastic bottle, PEOPLE CAN TELL. No need to ball out, though—stick with Smirnoff and you'll be fine.
3 juices that correspond to each different color of Jell-O that you bought, i.e., blue V8 for the blue, red fruit punch for the red, and just like, Sprite or some shit for the clear. IDK, something clear and somewhat flavorful. The clear ones are going to come out rough—deal with it. Note: DO NOT USE HAWAIIAN PUNCH. That shit is disgusting. It will botch your Jell-O shots. I would know; I've done it before.
2 pots *said in the 2Chainz voice* …actually I lied you only really need 1 pot; I just wanted to make that joke.
Those little Dixie cups kids use to brush their teeth with OR those paper ketchup cups OR disposable shot glasses OR whatever you can find. Basically you just need a small plastic cup-like structure that's not too rigid or else no one will be able to squeeze the shots into their mouth. Be creative. I've used mini cupcake molds in a dire situation. It really doesn't fucking matter.
*clear Jell-O is hard to find but I promise it exists.
Finding all this shit may be hard, but the good news is making Jell-O is so easy, even a caveman you can do it. I'm prefacing this by saying that these aren't regular Jell-O shots; they're good Jell-O shots. I know this because I am honestly kind of famous for these things. I'm sort of an urban legend. But anyway, I can't believe I'm about to do this, but I'll tell you my secret.
So when you make regular, non-alcoholic Jell-O, you mix 1 cup of hot water with 1 cup of cold water and then the mix. Easy. Now, most idiots making Jell-O shots just sub out the cold water for their liquor of choice and call it a day. WRONG. That is how your Jell-O shots come out tasting like rubbing alcohol and regret. SO LISTEN TO ME CAREFULLY. For Jell-O shots that will taste delicious and still get you fucked up, you still replace the cold water with the alcohol, but you also REPLACE THE CUP OF HOT WATER WITH ONE CUP OF JUICE.

This is why you can't be choosing flavors all willy-nilly. You have to put some thought into it. Maybe buy more packets of Jell-O than you need in case you fuck up the flavor profiles. Can you tell I take this way too seriously?
And now I will no longer be invited to parties since I gave away my long sought-after recipe. JK, I'll still get invited because I'm a fucking good time. But anyway, for those of you who lack the powers of deductive reasoning, here's your step-by-step guide to making these patriotic Jell-O shots. Please note, these are not for the layered Jell-O shots pictured above, but for red and white and blue ones. As in, separate colors, separate cups. I'll get to the fancy shit in a sec.
1. Get your pot. Measure 1 cup of juice. Pour into pot. Put it on the stove on low heat, and when that shit starts to boil, stir in your Jell-O mix until it's dissolved. This should take like, 2 minutes (btw this is all on the box in case you forget).
2. Once it's dissolved, remove the pot from heat. Measure your 1 cup of vodka and pour it in the Jell-O/juice mix. Stir.
3. Pour that shit into your cups. Put it all in the fridge. Wait like, 5 hours.
4. Rinse and repeat (like literally rinse the pot) 2 more times.
TA-DA!

If you want to get really fancy, you can do three-layered Jell-O shots, like so:
It's the same as above, only when you pour the first layer of mix into the cups, only fill it like 1/3 of the way, fucking duh. Then—and this is the important part—you need to wait for each individual layer to solidify a little before you pour the next layer on top of it, which—double important part—NEEDS TO BE COOL. NOT HOT. Basically, if you try to pour hot Jell-O over not-gelled-Jell-O, instead of a nice layering effect, everything will all melt and mix together and you'll have a gross brown (or purple?) mixture. Ew.
I can feel that I just overcomplicated things. Know what? Let's leave the layering to the professionals. Aka, me.
A Definitive Ranking Of Girl Scout Cookies By Betchiness
About this time every year the entire country (or maybe the whole world, IDK) freaks the fuck out over Girl Scout cookies. Weird kids who like camping and being nice come to your door in creepy-ass uniforms and the mom posse at work sends mass emails about ordering on time. And then a passive-aggressive fight breaks out over whose kid you're going to order from, and then Debbie stops getting invited to the after-work happy hours and you all have to pretend it's not weird, and … wait, where was I? Oh yeah. While normally all that pestering would annoy the shit out of me, when it comes to Thin Mints and Tagalongs you can spam my inbox all fucking day. So to get you ready for cookie season (which cruelly comes right before beach season, WHY), we're ranking all of the treats by betchiness so you know which ones to buy and which ones are total social suicide.
12. Do-si-dos/Peanut Butter Sandwiches

Look, it's a Girl Scout cookie so it's not like it's bad or anything, it's just not great. First, let's talk about these names. On the one hand, you've got Do-si-do, which makes me feel like I'm at a square dance. Also, I'm not sure what hoe-downs have to do with peanut butter and oatmeal. Speaking of, your alternative name is "Peanut Butter Sandwich"—real inventive. Then you get to the cookie, which is just two (chocolate chip-less) oatmeal cookies with peanut butter in the middle. Whatever you call these, they're fat and lumpy and ugly. Kinda like you will be after you eat a whole box of 'em.
11. Trios

Another oatmeal cookie. Bleh. The Trio has chocolate chips in it, though, so it just beats out the Do-si-do. But really, if you're going to spend $6—or whatever ungodly amount they're charging these days—on some fucking oatmeal chocolate chip cookies, it's time to look at your life, look at your choices.
10. S'mores

"Crunchy graham sandwich cookies with creamy chocolate and marshmallowy filling" sounds pretty good and all, but we fail to see how these differ from Oreo S'mores, which you can literally buy for half the price at Target. "But think of the children!" you say. Ok. Fine. On a less cheap note, these things are the newest to the cookie roster and you've gotta pay your dues before you get to sit with the plastics classics.
9. S'mores

That's not a typo; there are two s'mores flavored cookies that are both creatively named "Girl Scout S'mores". Like, what? You mean to tell me Tagalongs have two different names depending on what region of the country you're in, but you couldn't come up with a separate name for a whole other cookie? Normally I'd admire that type of commitment to not doing work, but that shit is just laziness. Do better, Girl Scouts. Anyway, this shit is essentially a graham cracker that's dipped in "crème icing" aka fake marshmallow shit and then covered in chocolate. Anything that's covered in chocolate is a definite yes in my book (future lovers, take note), but Girl Scouts really shot itself in the foot with the description on this one. "Our new crispy graham cookie double dipped in yummy crème icing and finished with a scrumptious chocolatey coating (WHOA!)" "WHOA!"? Really? Does this really warrant an all-caps WHOA? The person who wrote this description is the type of person who talks about how "naughty" they're being when they order fries at a restaurant instead of a side salad. I cannot, in good conscience, award this cookie any higher of a place on the betch scale.
8. Trefoils/Shortbreads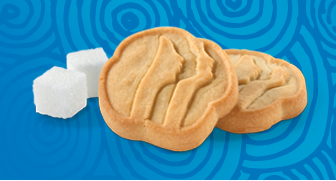 Trefoils are kind of like that teacher at your high school who only does the bare minimum and you wonder how they're still there when you go back to visit for your 10th year reunion. The answer, for both the teacher and this cookie, is tenure. Trefoils are a pretty good option when you want to eat dessert but also partake in some cognitive dissonance, i.e. "There's not even chocolate or anything in this cookie, so it can't be that bad!" False. It can be that bad, because I'm sure these things are straight butter. Look, there's even a sugar cube next to it in the picture! So anyway, while I'm sure we'll have to pry these cookies from Juliette Gordon Low's dead hands, Trefoils are actually pretty basic and not that great. Plus, the Girl Scouts have gone fucking ham with flavored shortbread cookie options lately (we'll get to those later) so you might as well branch out and not be a dud.
7. Toffee-tastics

There's not much else to say about Toffee-tastics. I've never heard of them in my life, and they're a regular-ass shortbread cookie with some toffee thrown in for a little excitement. They're kinda like, the Danielle M. of Girl Scout cookies. Bonus betch points awarded for being gluten free, though.
6. Lemonades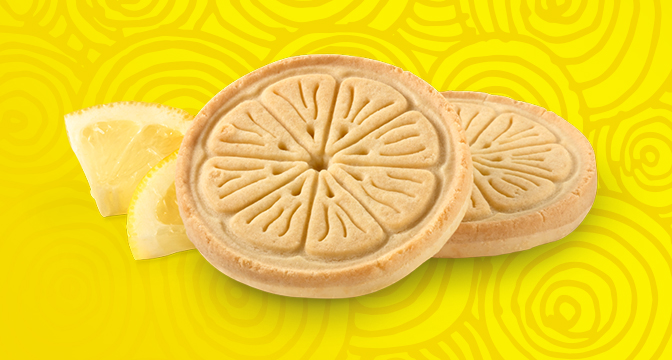 Meet the lemon version of a Trefoil. It's not gluten free so you're probably wondering why it's higher up than Toffee-tastic, and that's because unlike the Grammys we here at Betches appreciate Beyoncé and the creative genius that is Lemonade and want to show it some love. Beyhive for life (please don't come after us).
5. Thanks-A-Lots

Finally the last shortbread. Someone in the kitchen is the fucking Gretchen Weiners of shortbread, and Girl Scouts really needs to get out more and come up with some new ideas. Shortbread? For cookies? Groundbreaking. Anyway, this one is at the top of its friend group because it's dipped in chocolate (see my previous note). But it's not higher up on the list in general because it's called a Thanks-A-Lot. Like bitch, what are you thanking me for? You're thanking me for eating you? That's like your friend Karen who catches her boyfriend cheating, only to end up apologizing for "not appreciating him enough." We don't like Delusional Daters or delusional cookies, so the best these are gonna get is the middle of the pack.
4. Savannah Smiles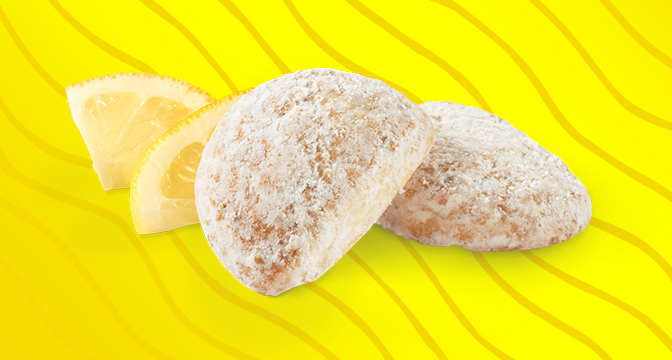 Is this what that girl from Mean Girls was talking about when she said she wanted to bake a cake of rainbows and smiles?? Whoa. I think I'm onto something here. Savannah Smiles are cute little tea cookies dusted in powdered sugar, and they look like something you snacked on at cotillion class before your Deb Ball. V betchy. They're also not going to make you (as) fat because there are only 140 calories in five cookies. And if you're eating more than five in one session, you need therapy. Or Jesus.
3. Tagalongs/Peanut Butter Patties

First things first, wtf is a Peanut Butter Patty? Just no. I am ride or die for Team Tagalong. You can put that on my gravestone. If I had to guess, TAGALONGS are like 50% of the population's fave, and it's easy to see why. It's peanut butter on top of a cookie and then the whole thing is covered in chocolate and sprinkled with hopes and dreams. It only loses points for being one of the unhealthiest cookies, but fuck it. I said I was ride or die, and I choose death by Tagalong.
2. Samoas/Caramel deLites

God these are so fucking good. They're covered in caramel and dark chocolate and coconut, so it's safe to say they're the most sophisticated of all the cookies. Samoas are def the most inventive in terms of shape, texture, and flavor combination. Also, they have a hole in the middle which allows us to pretend they're less calories than the other fully circular cookies. The only reason Samoas aren't number 1 is because we're not sure if the name is vaguely racist or not. Are you still allowed to say Samoa?
1. Thin Mints

Fucking duh. The day they get rid of Thin Mints will be the day hell freezes over. Actually, given that our country is run by a moldy fascist clementine and New York City's weather forecast is a page out of the 28 Days Later screenplay, that's probably not such a good metaphor. But you get my point: Thin Mints are amazing. You can eat them plain. You can freeze them and crumble them on ice cream. You can make alcoholic Thin Mint milkshakes. The limit on your fatness truly does not exist when Thin Mints are involved. And in case their versatility wasn't enough, they're vegan—but we bet you didn't even know that because they're not constantly broadcasting it. All hail Thin Mints.
Alcoholic Blondies: A Recipe And A Memoir
It's Singles Awareness Day (vom), and what better way to celebrate than with a dessert-alcohol hybrid? We adapted this recipe by a) making it less fucking work and b) making it slightly more alcoholic.
Also, brownies always have all the fun, and the idea of more chocolate right after Valentine's Day was making us vom. So, we opted for blondies—our favorite butter and sugar combo. Just add whiskey for a super awesome evening date with some sweatpants and hard alcohol.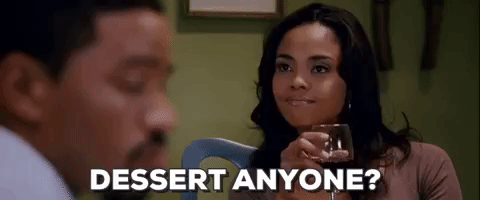 Ingredients
2 sticks of butter, room temperature — YES REALLY OMFG.
1½ cups dark brown sugar
½ cup granulated sugar
2 eggs
1/3 cup of Larceny or Maker's Mark whiskey — PLZ don't use Jack Daniels because ew, you guys
2 tsps. vanilla
1 ½ cups all-purpose flour
½ teaspoon salt
¾ cup candied nuts — we used candied walnuts which we found at a fancy store
Preheat the oven to 350 degrees and while that shit heats, spray an 8×8 pan with Pam. 
Grab a skillet and add the butter, stirring constantly—i.e. try not to be distracted—over medium heat or until it sorta browns and smells nutty. Take off the heat and let cool a bit.
In a giant bowl, cream the butter and sugars together until light and fluffy, then add the eggs, whiskey, and vanilla and mix.
In a totally different bowl, mix together the flour and salt, then slowly pour that shit into the butter and sugar mixture. You want this shit to come together, but like, don't overmix it. Kinda like your love life. Anyway, fold in the candied nuts and pour the batter into your greased baking pan.
Bake for about 25-30 minutes, or until a knife inserted toward the center comes out clean. Let this shit sit for a bit and think about what's it's going to do to you, then transfer to a wire rack to continue cooling.
Feel free to pour on a little extra whiskey because like who the fuck cares, honestly. Cut or eat with a spoon out of the pan. We aren't judging