Why We Needed Elizabeth Warren
It was pretty clear, even before Super Tuesday, that Elizabeth Warren was not going to be the Democratic Party's nominee. Whatever Crest 3D Whitestrips-induced spell Joe Biden cast over the people of South Carolina that spread faster than the Coronavirus into the campaigns of both Buttigieg and Klobuchar pretty much solidified that. I knew it was a long shot, but I was still excited to cast my vote for a female candidate that I truly felt was the best person for the job.
On Sunday night, two days before I would vote for Warren, I was chatting with my ex-boyfriend about the election. Which I recognize was probably my first mistake. He tried to convince me to switch my vote to Bernie. At the time, I was a little annoyed but mostly just glad that, as his EX-girlfriend, I could argue with him without having to worry about the impact it would have on an already fragile and clearly unhealthy relationship. But now, after a Tuesday that most can agree was not-so-f*cking super, I'm pissed.
And I'm not the only person who had to fight off a Bernie bro trying to bully them into changing their vote. So for those of you who, like me, are angry that Warren is out and could use some commiseration, or for those of you who, like my ex, are angry that she didn't drop out sooner, here is a list of reasons why Warren's candidacy was f*cking important and it's a god damn shame that she's gone. 
Would you like your white man to be 77 or 78 years old?
I mean seriously America. How did we go from the most diverse cast of characters candidates in a presidential race to two men who if you squinted and tilted your head just right, could be the same person on different days? One post-spa visit that offered half-price tanning and teeth whitening packages, and the other post-night of literally being the old man who went to bed and bumped his head and couldn't get up in the morning. 
Yes, Warren is white and 70—she's not the most representative of the diversity we need to see in American politics. But she IS a woman who, in addition to being a fashion icon for every girl who has ever wanted to wear exclusively all black with just a pop of color—was able to get a point across during a debate without yelling, completely losing track of a thought, confusing his sister for his wife, or being compared to a communist dictator.
May I remind you: 

She could have beaten Trump
I'm not entirely convinced Trump will, under any circumstances, leave the White House in 2021. I wouldn't be surprised if he glued himself to the chair in the Oval Office and just whined "mine" until we all gave up trying. But, of the three valid candidates still in the race on Tuesday— Biden, Bernie, and Warren (Bloomberg doesn't count because according to Wikipedia Warren killed him during the Las Vegas debate, and Tulsi doesn't count because no explanation needed)—I honestly feel like she had the best chance to win.
Trump and Russia clearly want Bernie to be the candidate, which is a red flag that no one, not even someone like me who throws herself into red flags like a slalom skier who forgot how the race works, should ignore. And Biden? Did everyone just forget that Trump basically won Impeachment, a game in which Biden was implicated in foul play? Do we think this is going to end up working out for us? Let's ask the man himself:
Please, look me in the eye and tell me Warren is less electable than those two and say it with a straight face without recognizing that you are being just like, a little bit sexist…which brings me to my final point: 
Are we just supposed to be okay with how sexist this is?
Even my Bernie bro ex thinks Warren was the most qualified candidate. He agrees most strongly with her policies, and thought she would make the best president. But he and so many others like him had no intention of ever voting for her because "she wouldn't win". The "it's not that I don't want a female President, I just don't think the rest of America is ready for it" argument. It's a self-fulfilling sexist AF prophecy, and now we all have to live with those people saying they were right. I'm starting to feel like the ceiling was made with bulletproof glass and everyone is so wrapped up in Hilary 2016 PTSD that they won't even let us try to break through. 
so solid you can feel your head banging on it.

— Emma Gray (@emmaladyrose) March 5, 2020
Eventually, I will rally behind whoever the Democratic nominee ends up being, and I'll rally hard. But for just a little while I am going to wear all black with just a pop of color and sit shiva for the loss of Elizabeth Warren from the top of our ticket.
Images: Maverick Pictures / Shutterstock; Giphy (4); audreygelman / Twitter
Here's How The Democratic Nomination Actually Works
The primary elections have just begun and I've already aged 46 years as a result. If the Iowa Caucus taught us anything, it's that it's time to nap for the next 25-50 years the Democratic process can sometimes be a hot mess.
Much like when you and an acquaintance keep forcing small talk and suggesting you get lunch whenever you run into each other, parts of the primary election process have us asking: why are we doing this?
First of all, this whole ~delegates~ thing is p confusing and nonsensical. As we saw with Iowa, a candidate can win the popular vote but still end up with fewer delegates than another candidate, as was the case for Senator Bernie Sanders. It seems wrong that someone with the most votes can lose, which is also how we ended up with Donald Trump as president after he lost the popular vote but won the electoral one. You live, you learn, right? Oh, we didn't? F*ck.
In order to secure the nomination, a candidate needs to receive 1,991 delegates. By the end of February, there are still a lot of states to go — some with a lot more delegates to give out.
But with so many people in the race, some are growing concerned that no one will receive all 1,991 delegates needed for the nomination, and then the nominee will have to be chosen through a *~*contested convention.*~*
IMO, this system is outdated and needs to be adjusted, but until then, we are unfortunately stuck with it this time around. So, it's probably best we know exactly how it works, so we can have informed opinions on what needs to be fixed in the future.
Without further ado, I will break down how the delegates system works, why a contested convention might be necessary and how it will work, and then I will proceed to scream into my fourth cup of coffee of the day.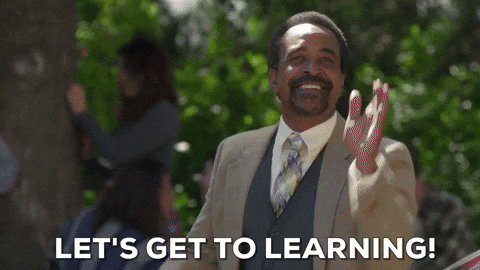 Let's talk about these delegates
Delegates are representatives who cast votes on their state, district or territory's behalf for the nominee at the Democratic National Convention, which will be held in Milwaukee on July 16th.
There are 3,979 delegates. A candidate needs 1,991, a majority, to secure the nomination. There are also 771 superdelegates, but we'll get to them later.
Delegates work differently in each state, because why make anything simple and comprehensible? Much like Democratic policies, Democratic primaries aren't a winner take all situation. For example, just because a candidate won the most votes in a state doesn't mean they take home all the delegates. Instead, candidates generally get delegates proportional to their performance in the state based on some complicated formulas.
This means in a close state race, two candidates can receive the same amount of delegates, like when Sanders beat Buttigieg in New Hampshire, but they both received the same amount of delegates. In Iowa, the proportional allocation was different than in New Hampshire, so while Sanders again beat Buttigieg in numbers, he received fewer delegates than him.
Long story short, delegates are a messy bitch who live for drama.
Another thing about delegates: you have to pass the 15 percent threshold of popular votes in order to win any delegates at all. That explains why both Warren and Biden didn't receive any delegates in New Hampshire, and Warren left Nevada empty-handed.
The idea here is to make sure that only top-earning candidates stay in the race. The delegates are allocated proportionally, but only to candidates who are doing well. This (kind of) makes sense in a less populated race, but with so many candidates on the 2020 ballot, things are getting a little sloppy. The 15 percent threshold isn't quite high enough at this point, as it's not that unlikely for candidates to keep missing it with so many others making up the percentage.
They'll all keep pushing forward, taking up delegates, and eventually, it might get to a point where a candidate would have to start winning states by a very large amount in order to get all of the delegates needed.
So, what happens then?
The nomination would come down to a vote at the DNC in July, aka a contested convention. This there would be a "second ballot," whereby 771 superdelegates get to cast their votes for whomever they want making whoever had the most votes/delegates up until then essentially irrelevant, in theory.
Superdelegates are basically members of the DNC who are free to support any candidate they want if no candidate crosses the threshold on the first ballot. We would hope that the superdelegates would vote for whichever candidate clearly has the majority of support from the voters, but they are not required to. They can choose whoever they want, really.
There's already so much tension within the Democratic party in this election, as it seems to be at a crossroads of deciding whether to lean more left or towards the middle, so having the final decision be made by the establishment and not the people seems like a recipe for disaster and revolt. And one that could ultimately divide the party at a time when we need to stand together if we're going to defeat Donald Trump.
At this point, all we can say is get out there and vote for the candidate you support. The democratic process is much more powerful if we all participate.

Want more stories like this? Subscribe to the Betches Sup newsletter for a lunchtime briefing to make you laugh, instead of cry, about the news.
Images: Giphy (2)
Everything You Need to Know About Voting In College
It will be super-crowded, there will be too many guys with deluded self-confidence, and you have a headache just thinking about it. No, I'm not talking about a Halloween frat party, I'm talking about the 2020 Presidential Primary. 
Here's the deal. We all have at least a few brain cells left, so we already know that if people don't vote in this election, it could be the end of the world as we know it. No pressure or anything. However, college students have historically had low turnout rates, and it's not just because we're lazy! There are just a few more hoops to jump through that can make the process pretty complicated. 
And, like, I get it. Voting, especially if you go to school out of state, can be even harder than waking up for your Friday morning 8am. It's almost like certain people don't want young, progressive students to have a say in democracy, but that'd be crazy! Right? 

Think of this article as the "How to Vote" equivalent to a study guide the girl with 1,000 colored highlighters makes a whole two weeks in advance before an exam. It has all the answers and will either put you at ease or stress you the f*ck out.  
Should I Already Know Who I'm Voting For? 
Not at all. That would be like committing to a boy the first few weeks of freshman year just because he called you an Uber once. The candidates still have a lot of room to impress/disappoint us, and you might not know many of the differences between their policies. However, now is the time to follow all of them on Twitter, watch the debates if you haven't yet, and pay attention when you see them in the news. 
If you don't even know where to start learning about the candidates, head over to The SUP newsletter and podcast (but only after you finish reading this).
What About The Party I Want To Support? 
I know this is supposed to be a judgment-free zone, so I guess it's okay if you aren't sure which party you want to affiliate with. But like…reeeally!? 
In some states, you can wait until election day to pick a party. However, many states have what is  called a closed primary, which means you have to declare your party affiliation when you register to vote. Do some research to find out if you live in one of those places before it's too late and you miss your chance to vote in the primary. 
Wait… Do I Have To Register To Vote? 
Maybe you slept through your high school government class and missed this, but yes, yes you do. You have to register to vote in *almost* every state. The standards and rules for registration are different depending on where you live, so it's important that you're looking at the right stuff. If you don't remember whether you're registered or not, don't freak out, you can check and/or register here. Alternately, if you need more information about the rules in your state, check them out here. 
I Go To College Out Of State, Where Am I Registered? 
You can only vote in one state, but as long as you have a permanent or temporary address in your state of choice, you are qualified to register. While this might seem like a trivial choice, the state you pick might make a huge difference. 
I'm from Ohio (which is a swing state), but I go to school in Louisiana (which almost always votes red—aka for the GOP). My vote will probably carry more weight in Ohio, so that's where I am registered. If you're conflicted, do some research on voting patterns in your states. Make an educated choice based on where you think your vote has the biggest impact! 
OK, I'm Registered. How Do I Download My Ballot? 
Warning: this is where sh*t starts to get complicated, but take a deep breath, we're going to get through this together. 

If you're voting in your home state, but go to school out-of-state, you probably plan on voting through an absentee ballot. Unfortunately, this is not as simple as just downloading a ballot and emailing it to your state's election office. There are pretty hard deadlines for voting with an absentee ballot, and you can't treat this like a psych essay you write the night before it's due. Follow my advice and do it ASAP, so there are no complications. 
Once your application is completed, you should be all set and should receive your absentee ballot before the election. However, if you have any reason to doubt that your application went through, most states allow you to check the status of your application online.
What Do I Do If My Ballot Doesn't Come On Time? 
You would think there is a pretty slim chance of this happening, but conveniently last election cycle, every single one of my liberal friends voting via absentee ballot in Georgia mysteriously did not get their ballots in time to vote. So weird how that happens! Even if it does happen, you don't have to freak out. Go to your local polling station and ask for a provisional ballot. They are required to give you one by law, even if you are in a different state from the one for which you're voting. Then, go on your state's website to find out how to confirm that your ballot will be counted. 
I Got My Ballot And Filled It Out, How Do I Mail It In? 
I once saw a completed in absentee ballot just sitting on a desk in someone's room like three weeks after the election. No joke. They went through the trouble of registering, applying for the ballot, researching the candidates, AND filling it out only to give up because they couldn't find a stamp. And, like, to an extent, I get it. Sending mail is really f*cking hard and archaic. 
The plight of being unable to find stamps on campus is well-documented on the internet. Sources like ABC, Business Insider, and lots of campus newsletters reference college-aged voters who don't vote due to a lack of stamps. 
Ideally, you'll be able to find stamps for free around campus. At many schools, Greek and other campus organizations will provide them during election season. Unfortunately, this isn't always the case. But also, CVS sells stamps; it's really not that serious.
Here are some things you need to know: 
Like everything else, you can buy stamps online! Stamps.com allows you to purchase and print out postage for your ballot.  You can also try Amazon.

Your absentee ballot will come with an official envelope you must use to return the ballot. Do not lose this. 

The USPS is required by law to mail absentee ballots even if they don't have stamps on them.

While I don't necessarily encourage not using a stamp, this is a great last resort. We shouldn't have to pay a whole 50 cents (is that how much stamps cost?) for our votes to count! 
Hopefully, this is all the information you need to successfully vote in college. However, if you're ever unsure of something, vote.org has easy to understand resources and instructions. 
I know this seems really complicated, you have a lot going on, and Mercury is about to be in retrograde, but this election really is a big one. Especially for young voters. According to an essay published by the Pew Research Center, 37% of the electorate will be Millennials and members of Gen-Z. It's crazy to think about, but the future of democracy is basically in the hands of the same people who ate f*cking Tide Pods and spent $65 on Kylie Jenner's Rise and Shine hoodies. 
That said, go register to f*cking vote. It's your civic duty.
Images: Element 5 Digital / Unsplash, Giphy (2)
The Ultimate GIF Recap Of Each Democrat's Debate Peformance
Finally, after two days, 20 candidates and four barely tolerable hours, we've made it through the first set of Democratic primary debates. Underdogs plead for attention, frontrunners played hard to get, and Kamala Harris could stage a coup tomorrow and no one would be that mad about it. We feel a lot of things, but one thing is for sure—it's going to be a loooong 15 months.
Over two nights, the candidates defended their records, begged you to memorize their names, and made their respective cases on how they can take down Donald Trump. Below, we've summarized each candidates debate performance with a corresponding GIF.
Joe Biden
The 76-year-old was aloof and defensive, telling the young guns he has no intention of passing the torch, but not doing much of anything to show he's earned it. When it comes to the nomination, his general attitude towards his opponents was: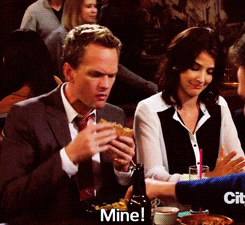 Bernie Sanders
Oh, he was there? Sanders himself was a bit of a doormat on Thursday, but his impact on the tone of the Democratic field was undeniable. He maintained his OG status on Medicare for All and defended it better than most of his competitors, reminding them: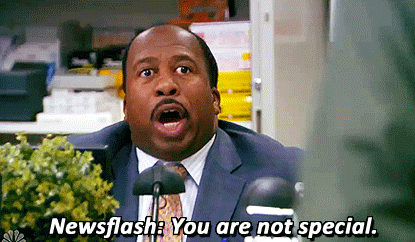 Mayor Pete
Buttigieg was solid as a rock, gracefully answering challenging questions about racial politics and taking responsibility for issues at home in South Bend. But he was a little robotic, sounding at times like a policy Alexa.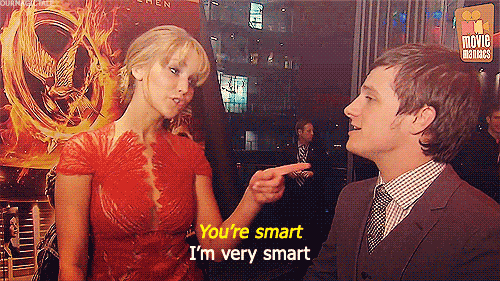 Kamala Harris
I mean, did you see that ish? A baddie. A goddess. No positive superlative would be out of place. Harris showed a strong command of policy and emotional intelligence about kitchen table issues that could connect her to blue-collar voters who might not have given her much thought. Other candidates repeatedly tried to talk through her turn, which she handled with grace because she knows all them fives gonna listen when a 10 is talking.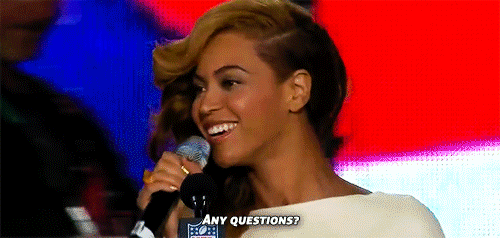 Eric Swalwell
Eric Swalwell is a millennial. Did you catch that? He's precocious, and he knows just what it takes to make a gun reform advocate blush. No one seemed more satisfied with Eric Swalwell's performance than Eric Swalwell.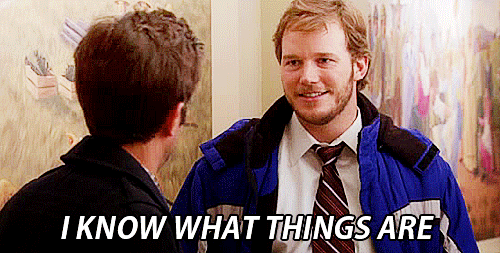 Andrew Yang
Yang seemed to speak the least, which highlighted his gap in experience compared to all the seasoned politicians on stage. The 44-year-old did have a chance to explain and defend his $1,000 Universal Basic Income, his plan to give every American $1,000 a month. That ought to pique some interest. And at one point he said asses instead of assets.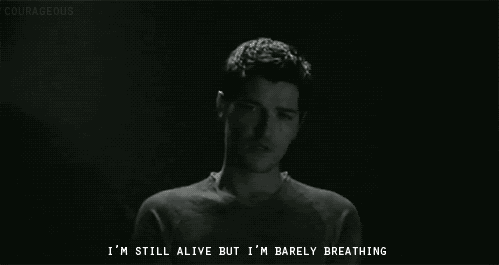 Cory Booker
The New Jersey senator spoke the most, was the most memed AND the most Googled of his night. He won't win the nomination but he's a shoo-in for Mr. Congeniality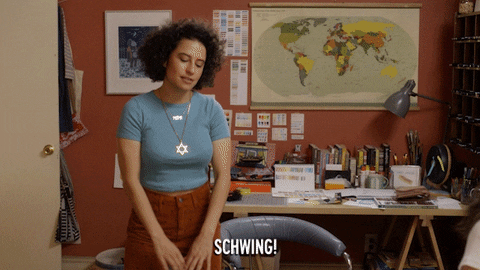 Marianne Williamson
The self-help author surely endeared herself to plenty of suburban moms who just bought their first crystals. Her saying "Girlfriend, you are so on" in her kind of unbelievable 1940s accent was among the more memorable moments of either debate.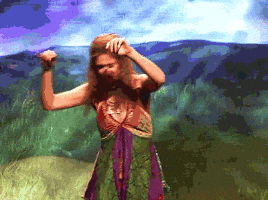 Amy Klobuchar
Klobuchar, always coherent and prepared, seemed more apologetic than defiant when defending her moderate approach. Where was that salad comb energy, Ames!? All in all, the Minnesota senator struggled to find a place for herself as the party's ideological center moves to the left.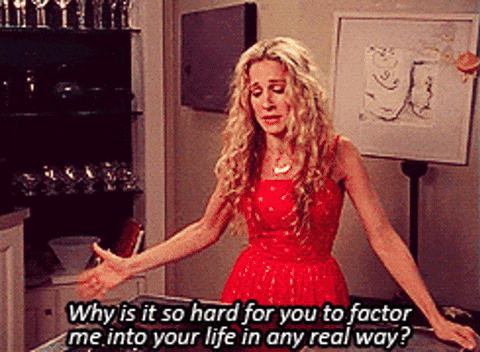 Julian Castro
The sleeper hit of night one and by far the best at Spanish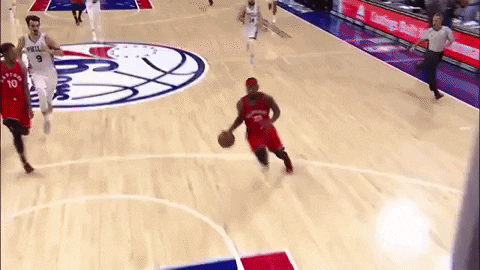 Elizabeth Warren
Warren brought extreme Hermione Granger energy and maintained her superiority over everyone else in her group.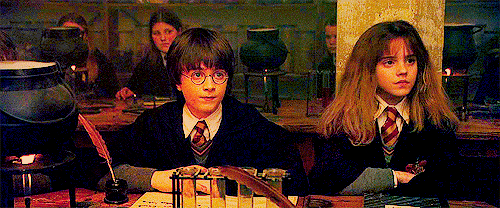 Kirsten Gillibrand
Kirsten Gillibrand's general ethos for the evening was "Hey girl." With an impressive background on women's issues like reproductive rights and childcare, she addressed female voters directly. She was informed and forceful on every issue.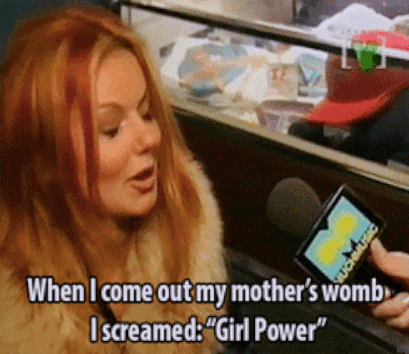 Beto O'Rourke
Beto fulfilled his duties as Julian Castro's doormat. He was coherent but overly rehearsed and looked depressed and exhausted. He'll be out of the race and doing IV vitamin sponcon by winter.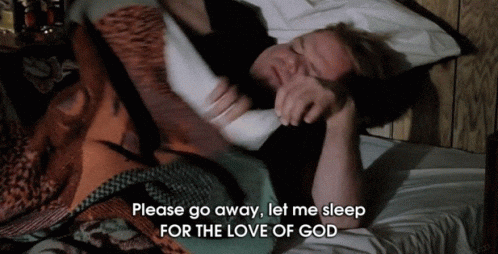 Michael Bennet 
I mean, he knew what he was talking about the few times he spoke, and I can now differentiate this white man from all the others. Or at least the other one from Colorado. 

John Hickenlooper
Speaking of, the former Colorado governor only spoke for five minutes, during which he (loudly) solidified his platform as "not a Democratic Socialist."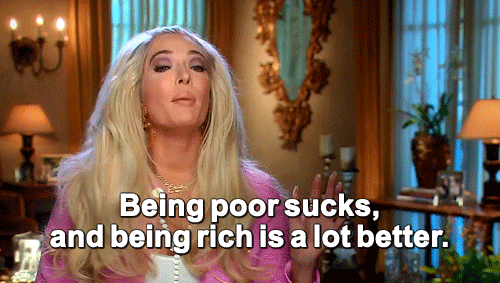 Bill De Blasio 
That the moderators asked anything other than FIX THE DAMN SUBWAY is a disgrace. De Blasio was bigger and louder than everyone else and repeatedly interrupted them, so at least he represented New Yorkers accurately.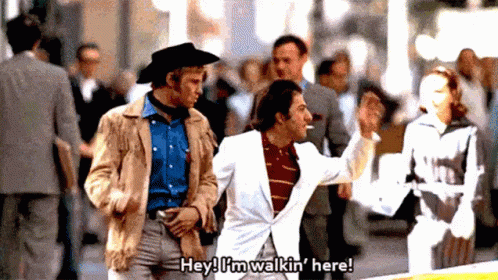 Jay Inslee
All he had to do was talk about climate change for a minute. That happened. So yeah, he killed it. 

John Delaney
The debate's Medicare-for-all alarmist. Sorry, that's all I've got.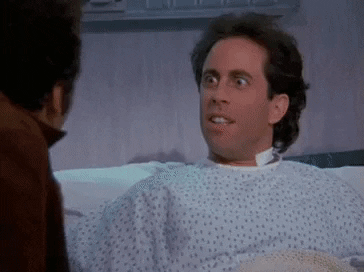 Tim Ryan 
Ryan was performing about as well as you'd expect for a Tim from Ohio, until he engaged Tulsi Gabbard, an actual veteran and foreign affairs expert, on Afghanistan and she made him look like little Timmy from Ohio.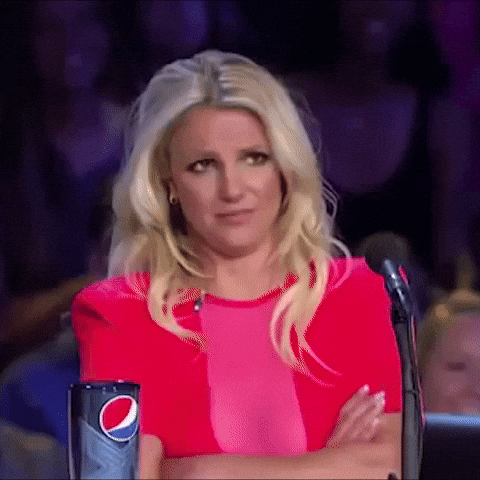 Tulsi Gabbard
Not memorable but for her evisceration of Tim Ryan and covetable gray streak.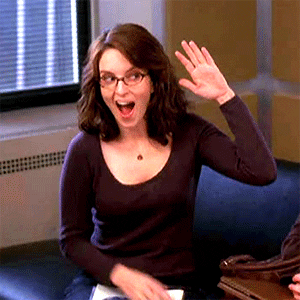 See you all next time!