What To Eat Before Going Out So You Don't Bloat Or Die
Does bloating ruin you day, your evening, and your life in general? Do you often try to be a responsible adult and attempt to eat before binge drinking, only to find that your meal has sabotaged you into looking like a beached whale? Lucky for you, we've rounded up the top 7 foods to eat before you head out drinking to AVOID the muffin top spillover and bubbly stomach that results from a bloated belly, so you can still rock that deep-V onesie. HOWEVER, these foods are still substantial enough so you won't end the night face-down in a stranger's toilet. Anyone who's ever tried to take shots after only eating salad for dinner can relate. We just saved your life. You're welcome.
1. Salmon
Blah blah blah drinking is bad and can deplete your body of vitamins. So have a piece of grilled or roasted salmon before heading out which will keep you fuller, help prevent a terrible hangover, and keep the bloat at bay.

2. Avocado
The avocado, the fruit we associate most with worship, is a great choice to prevent not being able to button your pants. Since it's full of healthy fats and digested more slowly than carbs, it'll keep you full without adding inches. So, whip up some fucking guacamole and have at it with like, not chips … which will bloat you.
3. Eggs
Full of protein like literally everything else on this list, whipping up an omelet is a legit choice for your night on the town. Eggs are also full of cysteine, which, according to the internet, is an amino acid that gives your liver a boost, which, obviously, you're gonna need.

4. Chicken
Kind of random, but munching on a piece of grilled chicken before seeing how many shots you can take will take longer to digest (keeping you full), is lean protein (keeping you skinny), and will help curb some of the hangover pain tomorrow. Just make sure we're not dealing with breaded or fried chicken … that'd be silly.
5. Hummus With Cucumbers
It doesn't get more basic bitch than this, but your skinny stomach will thank you. Hummus is chock full of vitamins and protein, which will keep you full i.e. when you're blackout you won't crave a burrito bowl quite as hard. The tahini in the hummus can also help prevent hangovers, so win. Why cucumbers? Because they're literally full of water and are one of the best things to help you stay hydrated AND non-bloaty.

6. Very Specific Fruit Salad
So we need to be fucking specific on this one. Make yourself a fruit salad with kiwi, honeydew melon, and bananas. The bananas have potassium and will help prevent a hangover. The melon is a diuretic and helps flush excess water from your system while working to replace electrolytes. Lastly, the kiwi will help you shit (honestly yah) which always makes us feel skinnier.
7. Kefir Yogurt
If you're in the mood for a parfait, use kefir yogurt as your base. It's tangy, thinner than your typical Greek variety, and helps break down lactose which can cause bloating and stomach pain. Throw some nuts and honey on top and you're ready to take shots.
GYST Sunday: 5 Ways To Get Skinny By Next Weekend
While this weekend has come and gone—everybody knows Sunday is not a real day of the week since you spend 90% of the day horizontal—there's always next weekend to make up for your mistakes. You may have ended the weekend face-down in a plate of nachos (shame on you), so now you have a full week to undo all the damage you did to your body over the past 48 hours so you can fit into that deep-V onesie you bought from Tobi. Read below for how to appear skinny in a time crunch.
1. Lose The Salt
If you feel bloated AF right now, eating anything with a ton of salt will only make that bloating worse. When your body takes in sodium, extra water gets stored in your stomach and face, and you'll feel puffier and grosser than usual. Do yourself a favor and skip the added salt this week. The soy sauce will still be there next week once people have already commented on how skinny your face looks.

2. Catch Up On Sleep
It's easy to stay up super late cracked out on Adderall good vibes, but even though the drugs vibes may suppress your appetite, the lack of sleep is making you (appear) fat. This week, try to get at least eight hours of sleep a night. What, like it's hard. It's been proven that more sleep is healthier for you. It boosts fat loss, encourages your body to crave healthier foods, and prevents late-night carb snacking. Get the fuck to bed—as if we really have to tell you twice.
3. Chug Water
All of that shit you've been eating has been making you bloated and has probably made you break out, so this week, make water your best friend. I don't care if you have to be known as that girl that walks around with a 1 Liter SmartWater all day. Drinking a ton of water will help de-bloat you, keep you full in between meals, and clear up your skin. If you're peeing every five minutes, you're doing something right.

4. Eat Small Meals Regularly
There's no real evidence that eating three big meals or six small meals is the better way to lose weight, but when it comes to portion control, eating smaller regular meals will be a game changer. For the next few days, try to eat a small snack or meal every few hours. This way, you won't be starving and eat the entire buffet when it's presented to you. Try to chew slowly and savor every bite, just because like, healthy people do that. And also because nobody wants to watch you gobble down chicken wings like you're Honey Boo Boo's mom.
5. Fucking Sweat
You can try every diet in the book, but nothing will make your body more ready for the weekend than a good sweat sesh. Sorry if you just got a blowout, but it's time to hit the gym and sweat out all that wine and cake. You've basically been eating like you're carboloading for a marathon anyway, so put the food to good use and sweat it out. I don't care if all the SoulCycle bikes in your city are booked. I don't care if your gym membership is expired. Outside is free, and you have legs. Use them.
10 Foods To Help You Debloat If Sweatpants Are All That Fits You Right Now
Bloating is LITERALLY the worst. It's like, you could be eating healthy and totally not shitty, but your jeans claim otherwise. Learning to avoid the shit that makes your stomach hang over your pants is a lesson that should be clutched and held close like a vintage Chanel purse.
Here are the top ten foods that make you NOT bloated, so eat this shit to avoid feeling (and probs looking) like that chick from My Big Fat Fabulous Life.
1. Cucumbers
This shit has been a mainstay in spas for year, and it turns out, for good reason. Cucumbers make you the opposite of bloaty and farty because of an antioxidant that helps reduce swelling in ALL of its forms. So put these shits on your eyes, in your belly, and anywhere else you feel could use a nip and tuck.

2. Bananas
Our fav dick-shaped fruit has ANOTHER use —this time, to help us fit into our jeggings. Since they're so rich in potassium, bananas prevent water retention by telling all the extra salt in your body to get its shit together. An even bigger plus—they'll help you poo, making you feel EVEN SKINNIER. Hooray, bananas.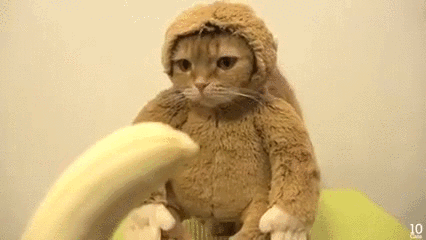 3. Asparagus
Battling water retention is apparently on asparagus' to-do list, and we're thankful for it. Eat it raw, roasted, steamed—what the fuck ever, and you'll feel light and airy despite having had a delicious meal.

4. Ginger
Battling hangovers? Check. Fixing nausea? Check. Making sure your stomach doesn't repulse those around you? Check. Because it's a natural anti-inflammatory, ginger relaxes the whole digestive tract, which makes you feel less like you have to suck it in. Add this shit to any smoothie or tea to help beat the bloat.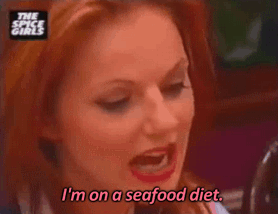 5. Watermelon
Oh yay! Our fav (sorta) calorie-free fruit makes the list. Because watermelon is so full of well, water, it makes you feel fuller without puffing you up. Add the fact that it has little to no sodium (a notorious bloater) and you better be adding this to your diet this week.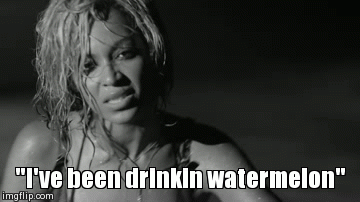 6. Greek Yogurt
A betch fav, Greek yogurt makes the list for showcasing its super good/yummy bacteria. Additionally, since it's high in protein, it'll keep the carbs at bay and keep your tummy flat. Just be sure to say "lol no" to those yogurts with the add-ins or added sugars. That'll do the opposite of giving you a flat stomach—just saying.

THERE IS A GOD. If you need a coffee, keep it iced to add water (duh, an anti-bloater) and skip the sugar. We know coffee will give you a nice little caffeine jolt and the water will like, hydrate you.

8. Avocado
Once again, there's literally no excuse for you to be bloated, having read this list. Avocados and iced coffee? Yah, we can hang. Avocados are super high in potassium like our friends, bananas, which keeps us from retaining water. Once you get rid of all the water, you drop three pounds just like that! We assume.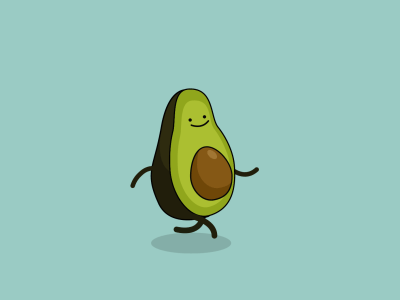 9. Zucchini
Since it's literally a denser, slightly less delicious cucumber, the presence of zucchini on our list shouldn't surprise you. The plus side is that, unlike cucumbers, you can grill, roast, or make chips out of these dick-like veggies. Additionally, they're super filling without the added calories like our good friend, sugar. Thanks, zucchini.

10. Egg whites
Start the day off the WHITE way (no racism intended). Unlike a regular omelette, or doughnut, or whatever, egg whites have basically no sugar, no carbs, and tons of protein. That'll result in a full but flat tummy AND relieve you of some of that extra water.