Presidential Debate Recap: Will You Shut Up, Man?
If you're reading this on September 30, last night was the first presidential debate, and holy f*ck am I emotionally exhausted. However, democracy doesn't take mental health days so, here I am. 
Last night's debate was in Cleveland, Ohio (go Cavs), and was moderated by Fox's Chris Wallace. Heading into the debate, Wallace planned to focus on the candidates' records, the Supreme Court, COVID, the economy, race, and election integrity. Trump was also expected to be asked questions about discoveries regarding his taxes. However, the debate's main themes ended up being fragile masculinity, gaslighting, and interrupting each other. 
For some context, with only five weeks left until November 3rd, over a million voters have cast their ballots, and 86% of voters have made up their minds, according to Politico. So, we're not sure how informative or influential this shit will end up being in the election. Quite honestly, if I wanted to see three guys yell at each other incoherently, I'd watch frat guys argue. 
Whether you watched it and got too wrapped up in our 'drink or donate' game to remember most of it or you decided not to subject your mental health to the sh*t show that was last nights debate, I'm here with what I think are the most importantly insane moments from the debate. Let's talk about where this wild ride took us. 
On The Supreme Court

The debate started with a discussion over the Supreme Court that focused on Amy Coney Barrett, health care, and election results. While Trump claimed that he, as President, has the right to nominate a new justice, Biden held that the American people have a right to have a say in who gets to make the nomination, especially since people have already started voting. 
Trump also said that filling the late Justice Ginsburg's seat was crucial before the election if the Supreme Court is tasked with a ruling on election results. This very much fits with the Republican party's goal of politicizing the Supreme Court and court system in their favor rather than neutralizing the institution. 
On COVID

Last night, the President continued to demonstrate his concerning misunderstanding of and desire to distract from the coronavirus pandemic. Voters have overwhelmingly disapproved of the Presidents' handling of the virus, which has now killed over 200,000 Americans and 1 million people worldwide. Trump continued pushing the unsubstantiated claim that children and young people aren't affected by the coronavirus. 
Donald Trump also claimed that his rallies that completely ignore social distancing guidelines have "no negative effect" as if Herman Cain didn't just die after possibly contracting COVID at, wait for it, a Trump campaign event. The President tried to distinguish between his rallies and Joe Biden's in a way that made Biden look weak and unpopular. IDK about anyone else, but I feel like following social distancing guidelines, taking precautions to make sure attendees are safe, and modeling mask-wearing behavior is a little more presidential than pretending that the virus doesn't exist.  
On The Economy

Vice President Biden's weakest moments were during discussions over the economy, if for no other reason than the fact that he made some exaggerated claims. While the economy in 2016 was not horrible and unemployment was falling, it certainly wasn't at its best. However, President Trump's claims that he "had to close the greatest economy in the history of the country" (due to the pandemic) were also incorrect. Trump came into office during a period of economic expansion that was in trouble before COVID-19. 
Trump also claimed that he brought back 700,000 manufacturing jobs, which is blatantly incorrect. According to the Washington Post's fact check of the debate, at most, 480,000 manufacturing jobs have been created during the Trump presidency. However, due to recent unemployment rates, Trump is responsible for a net loss of 252,000 jobs. 
On His Taxes

He did it again! President Trump claimed that in 2016 and 2017, he spent millions of dollars in federal income taxes as if the New York Times doesn't have the receipts saying he paid $750 both of those years. When asked to back up his claims that the New York Times report about his taxes was fabricated, Trump decided to latch on to his excuse that his tax returns/audits are in progress. Sure, Jan.
On Family Matters
Like the true heartless asshole he is, the President had no issue attacking Joe Biden's family. The President repeatedly brought up the Moscow mayor's wife, unsubstantiated claims about Hunter Biden's board membership with a private equity firm that has links to the Chinese government, and implied issues with nepotism. And, as much as I wanted to see Biden absolutely destroy Donald Trump's adult children and the Trump family's own issues with nepotism, Biden took the high road, which was probably the smart thing. 

Instead of absolutely dragging Ivanka, Eric, and Don Jr., Biden turned to face the camera and reminded viewers that this debate and the presidency were not about the Trumps and the Bidens but about American families, many of whom have suffered devastating losses due to the pandemic. 
Biden did, however, take this chance to discuss Beau's military experiences in context of the disrespect with which the President talks about people who are enlisted in the military and veterans. Instead of, like, apologizing for being extremely disrespectful to the people who risk their lives for America, Trump responded with an out of pocket and unnecessary attack about Hunter Biden's history of addiction. Biden responded with compassion, acknowledging the toll drug abuse has taken on his and so many other American families but noting he's "proud of his son" for his recovery. 
On White Supremacy

Unsurprisingly, when asked if he would condemn white supremacists' actions, Donald Trump refused to do so. It's not that he didn't answer the question; he gave us a pretty clear answer by telling Proud Boys, a white supremacist/nationalist group, to "stand back and stand by." Call me radical, but I feel like condemning white supremacists and telling them to f*cking stop doing what they're doing should be the primary litmus test for Presidential candidates? 
Trump also took this moment to talk about how ANTIFA and "the left" is a more significant threat and cause more violence than extremist groups on the radical right. Biden responded that, of course, he condemns white nationalists, opposes violence, and that "ANTIFA is an idea, not an organization." As a fun reminder, ANTIFA quite literally means Anti-Fascist. 
TL;DR
Trump's pre-debate strategy seemed to be setting an incredibly low bar for Joe Biden's performance. The thing with this is that it was just a stupid idea because all Biden had to do was the bare f*cking minimum to overcome expectations. 

While Trump behaved like a bizarre combination of an out-of-control toddler and gaslighting ex, voters got a glimpse of the same Joe Biden who said "this is a big f*cking deal" during a bill signing. Biden may have made comments that would traditionally be considered inappropriate and crossing a line (read: "would you shut up, man?") with a sitting president, his frustration was totally called for. Since Biden undoubtedly cleared the incredibly low bar the President set for him, the consensus seems to be that the former Vice President came out on top. 
Like Jake Tapper said, the debate "was a hot mess, inside of a dumpster fire, inside of a train wreck." But, if you're asking my opinion: 
Losers: Biden, Trump, Chris Wallace, and The American People
Winner: The viral tweets and memes that were made among the way
Each Democratic Candidate's Debate Performance Summarized In One GIF
And then there were 20.
This week, 20 people running for president took the debate stage in  Detroit, Michigan, a state that Trump became the first Republican to win since 1988. The debates were moderated by Andy Cohen — I mean, CNN journalists — who seemed to put their questions through a Drama Optimizer and repeatedly baited candidates into attacking one another. Welcome to 2020. 
Night one took a turn familiar to any casual "Real Housewives" viewer, with Elizabeth Warren and Bernie Sanders going after low-polling moderates like Season 1 OGs schooling a freshman cast member who tries to come for them at the reunion. Night two, featuring former VP Biden and new target Kamala Harris, less substantive and more personal. To return to "Housewives" parlance, if night one's theme was "Do you even want to be here?" then night two was more "I have the texts!" 
Now, we await two mass extinctions — the global die-off of species and the long-awaited exodus of Democratic candidates for president. Only 10 candidates can take the debate stage in September (there are currently 25 in the race) and the donation requirements to do so have doubled. Thank goddess this era of excessive candidates is almost over. 
Below, we sum up each candidate's debate performance with a few words and a corresponding GIF. We'll update this list after tonight's second round of debates. 
NIGHT 1 
Bernie Sanders
Pundits wondered if Sanders was at risk of "berning out" after last month's lackluster debate performance temporarily pushed him lower in the polls. But this week, he was on fire. Moderates who attempted to attack his Democratic Socialist stances underestimated the 77-year-old's feistiness, and the senator even dismissed some of the moderators' questions as "Republican talking points," The audience loved it.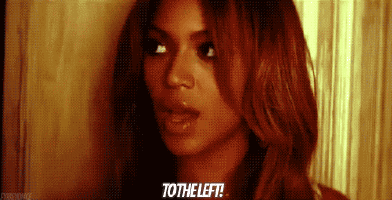 Elizabeth Warren
Warren expertly defended attacks that her policies were unrealistic and sank zingers like Megan Rapinoe making a penalty kick in the quarter-finals. In one particularly memorable line, she shot back at a stunned John Delaney for questioning whether big changes to Medicare and immigration policy could alienate moderate voters. 
"I don't understand why anybody goes to all the trouble of running for president of the United States just to talk about what we really can't do and shouldn't fight for," she said. 
If you can't get down for Medicare for all, then… 

John Delaney 
RIP, John Delaney, who was publicly executed by Elizabeth Warren on the thirtieth day of July in the lord's year 2019. The former congressman from Maryland, who moderators pointed out has a personal fortune of $65 million, was the evening's unwitting punching bag. After he accused Warren of pushing "impossible" policies, Warren unleashed the biggest burn of the night (see above.) John, you can see yourself out.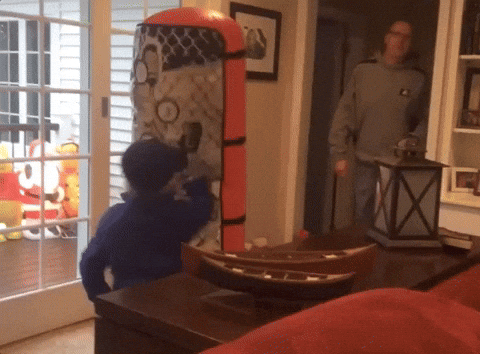 Pete Buttigieg
The South Bend mayor, who clearly underestimates our ability to remember that he is young (we know Pete, you can stop saying it), urged fellow candidates not to focus so much on how Republicans will frame their ideas because Republicans will call them socialists no matter what they do. He also tried to bring constitutional reform back, saying: "This is a country that once changed its Constitution so you couldn't drink, and changed it back because we changed our minds. You're telling me we can't reform democracy in our time?" Cheers to that. 
 
Beto O'Rourke
Minor league candidates like O'Rourke and Amy Klobuchar didn't get much airtime between the frontrunners' slaying of the amateurs. The former Texas congressman lost a ton of momentum after June's meh debate performance, and he did little to restore it this round. Hopes were high for Beto, but at this point in the race, he's kind of a wilted beanstalk.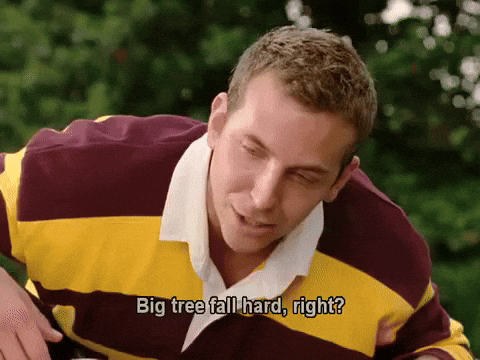 Marianne Williamson
The author and spiritual advisor who's never been in politics kind of… slayed? Williamson gave sharp and pointed answers to questions related to racial justice, demanding other candidates acknowledge the racial dimension of the Flint water crisis and other environmental issues. She was the only candidate to state plainly that she would offer reparations to African Americans in amounts up to $500 billion. She did, however, promise to fight the "dark physic forces" that made Trump president. 

Amy Klobuchar
In the few minutes she did speak, Amy Klobuchar managed to advocate a moderate agenda without using the same Republican talking points of some of her peers. But her lack of vigor in either direction almost makes her less memorable — she's not progressive enough for the cool kids' table, but not cynical enough for the purple state moderates. The whole debate we couldn't help but notice Klobuchar shares a haircut and temperament with a certain SNL character. 

Tim Ryan 
Tim Ryan of Ohio made barely any impression outside of his truly gigantic size compared to the other candidates and finding himself on the receiving end of several well-earned Bernie clap backs. After accusing Sanders of not understanding health care policy, Sanders reminded he wrote the actual bill in question, after which Ryan asked him to stop yelling at him. 
Honestly, it's still hard to pick him out of a line-up. 

Steve Bullock
Nice to meet ya, Steve. Bullock is the governor of Montana who didn't qualify for last month's debate but lucked into a spot after Eric Swalwell dropped out of the race. Bullock definitely tells jokes at barbeques like  "What do you call a Democrat from Montana? A Republican!" and tried to sell voters on his centrist message — one he thinks can coax blue-collar voters away from Trump. 

John Hickenlooper
Hickenlooper also took a beating from the progressive frontrunners, whom he accused of promoting "wish list" economics that would "FedEx the election" to the GOP. Hickenlooper also opposed legalizing weed as governor of Colorado, but oversaw legalization because it was the "will of the people." What a narc. 
Trust us here, the best GIF to represent John Hickenlooper is this GIF of John Hickenlooper's self-own asking Bernie to throw his hands up if he's going to pursue radical changes.

NIGHT 2
Kamala Harris
Harris proved herself a formidable opponent for Sanders, Warren and Biden during last month's debate. That made her a target this round, and her opponents got in some very clean shots. Gabbard highlighted her uncharitable record as a prosecutor, which Harris struggled to defend, while Biden and Bennet questioned her health care plan. She mainly responded to attacks by claiming the others were lying about her plans or mischaracterizing her record, but didn't really point out specifics.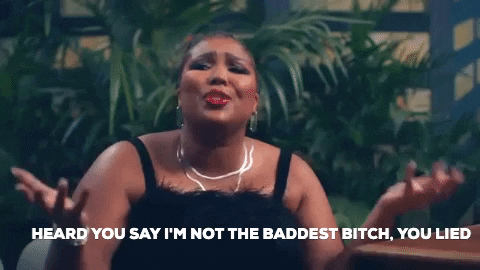 Joe Biden
Many outlets declaring Biden a winner of last night's debate seem to categorize a "win" as "slightly better than last month's disaster." Biden was indeed better prepared to absorb attacks from every single candidate this round, which gave him the most talking time of either debate (over 20 minutes). He effectively questioned his opponents' more radical health care plans but fizzled out defending his records on immigration and criminal justice.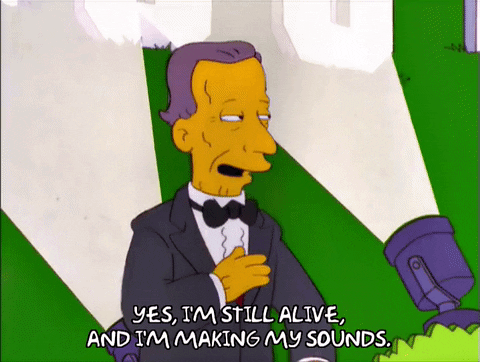 Cory Booker
Booker seems to have fully surrendered the "let's win this election with love" approach to Marianne Williamson, and we are here for it. Booker unleashed his signature staredown as Biden went after his criminal justice approach as mayor of Newark, criticizing the city's use of stop and frisk. Booker shot back: "Mr. Vice President, there's a saying in my community — you're dipping into the Kool-Aid and you don't even know the flavor." 

Julián Castro
Castro saw a huge bump after his June debate showing. He maintained his sparkle last night, but might not have done much to add to it. He continues to argue persuasively for the repeal of a part of the U.S. Code that criminalizes crossing the border and had a strong response when Biden asked why this wouldn't just motivate more people to enter the country, to which Castro responded: "Mr. Vice President, it looks like one of us has learned the lessons of the past, and one of us hasn't." Not to mention: Julián Castro can get it. 

(feat. Cory Booker)
Bill de Blasio
The mayor of New York was heckled throughout the debate, with protesters shouting "Fire Pantaleo" in reference to the police officer who killed unarmed black man Eric Garner. Several candidates on stage did ask De Blasio why he hadn't fired the officer. De Blasio spent most of his speaking time on offense, but his attacks fell pretty flat because honestly nobody really cared that they were being criticized the man who 9 million people are already mad at because the subway doesn't get them to work on time.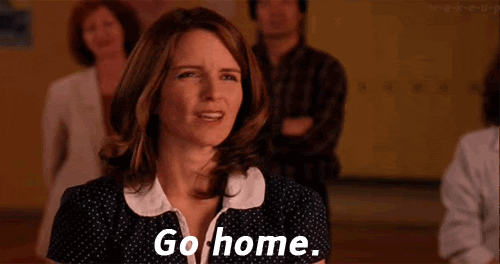 Jay Inslee
The climate change candidate wore his hot-scientist spectacles and persuasively criticized the others' climate plans for not going far enough. He was also one of the only candidates to address Republicans other than Donald Trump, and noted how limited any Democratic president will be if the party doesn't take back the Senate in 2020. He tried to interject in more kitchen table issue discussions but just didn't get called on.

Andrew Yang
Yang had the least amount of speaking time — he spoke less than half as often as Biden — but made an impression when he did. Most candidates awkwardly pivot when asked a question they don't want to answer, but Yang was able to frame his novel Universal Basic Income platform (he wants to give every American $1,000 a month) as an effective solution to a range of political issues. He also used his favorite line that no one is more fit to beat Trump than "an Asian man who likes math."

Tulsi Gabbard
Gabbard was the sleeper hit of the evening, coming out as the most Googled candidate of the second debate. The Hawaii congresswoman did her oppo research on Harris and launched some brutal attacks, highlighting one of Harris' biggest vulnerabilities in the race: her time as a prosecutor, during which she made a few moves inconsistent with a progressive agenda. Gabbard also highlighted her military service and expertise.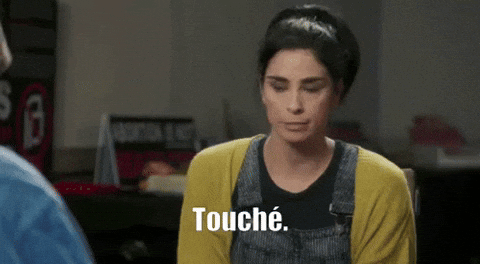 Michael Bennet
Michael Bennet spoke very slowly, making us wonder if the Colorado senator snuck an edible into his carry-on. Remember those moderate punching bags from Tuesday? Bennet filled in for last night's brawl. He went after Harris' health care plan and accused her of taking insurance away from employees. This kinda backfired when Harris reminded us that the fact that we rely on employers for health care makes no damn sense and that Bennet is using "Republican talking points" when it comes to health care. 

Kirsten Gillibrand
If you're already a Gillistan, your girl didn't let you down last night. If you're not, you probably didn't become one in the last 24 hours either. Gillibrand had the fourth most speaking time, but she failed to make any distinguishing statements. She brought up Biden's 1981 vote against providing childcare assistance to all families, which he justified by saying parents (read: mothers) should not be encouraged to work outside the home. I found this attack convincing, but Biden saw it coming and prepared a decent response.