The Best Prime Day Deals On Every Kind Of Outfit You Need
Betches may earn a portion of revenue if you click a link and purchase a product or service. The links are independently placed and do not influence editorial content.
Amazon Prime Day is officially here, which means you can fill your cart to your heart's desire without feeling guilty about it. Although, let's be honest, you shouldn't feel guilty about treating yourself to a little something—I call it self-care. 
Let me get straight to the point: It feels like there are an infinite amount of deals happening, so we've done you a favor and curated our favorite sales on clothing. You may call it extra, but we've even plotted them out for all different occasions in your everyday life.
Get Your Fit Together
There's nothing quite like wearing a fresh 'fit to the gym. IDK about you, but sometimes all it takes to get that renewed sense of exercise excitement is a new pair of yoga pants. We also included some basics because it's no fun buying socks full price.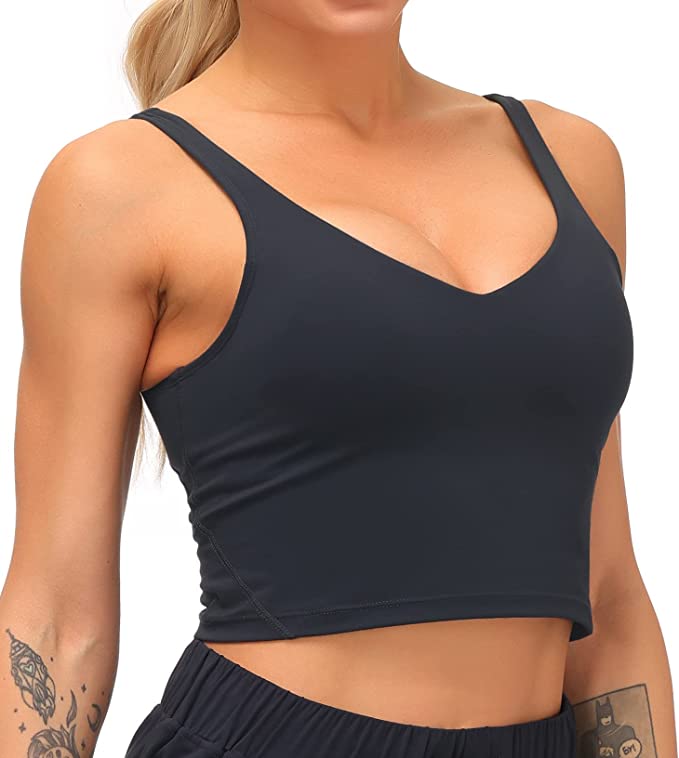 Longline Padded Cropped Tank Top
Dragon Fit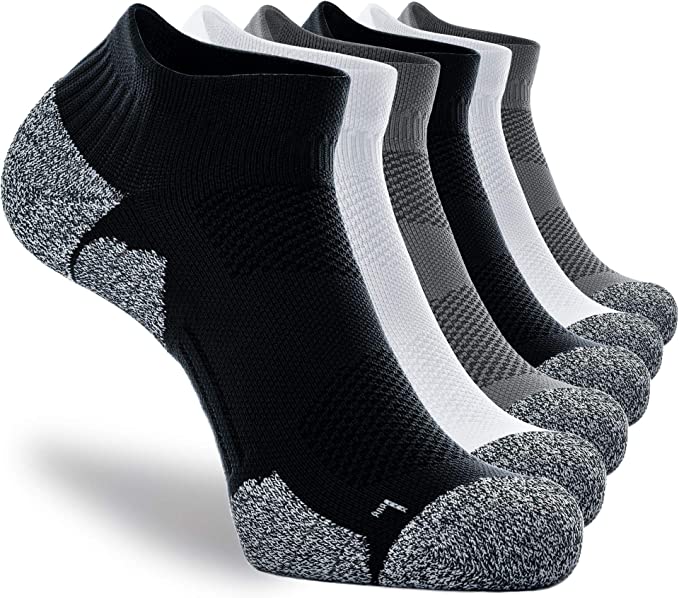 Cushioned Compression Athletic Ankle Socks
CWVLC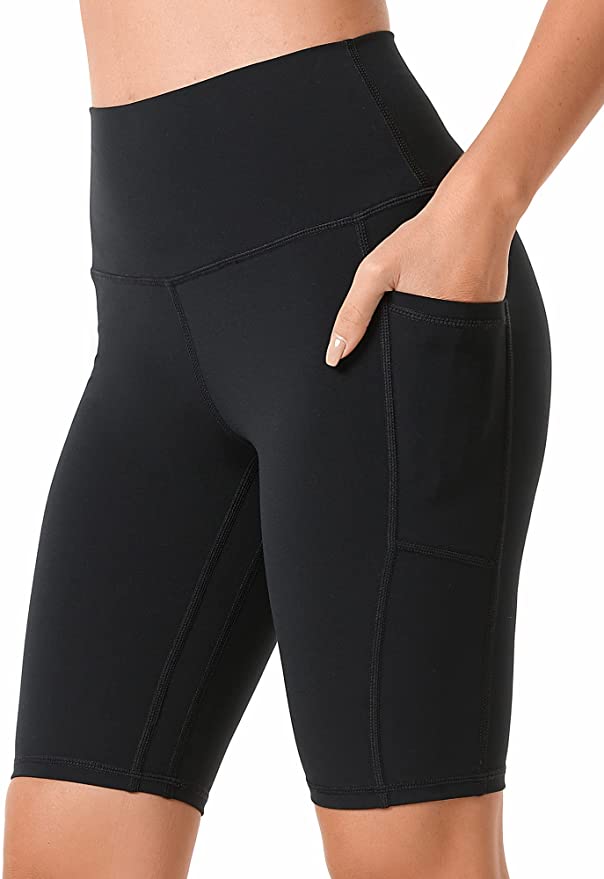 High Waisted Biker Shorts With Pockets
Sunzel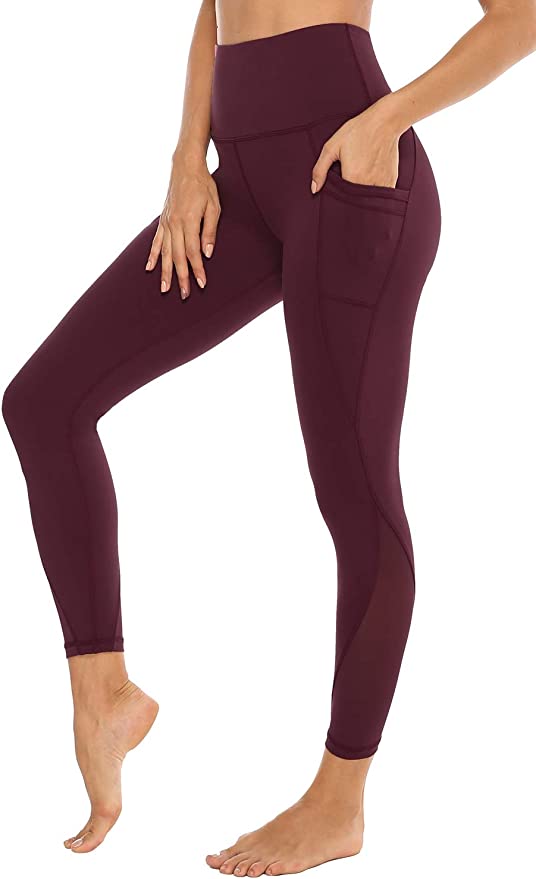 Mesh Yoga Pants With 2 Pockets
PERSIT
Night On The Town
From date night to drinks with the girls, these options are all great staples in the "going out" rotation. Shopping a sale is also a great way to test out a new look. Hint: Cut-outs aren't going anywhere, so try the trend without breaking the bank.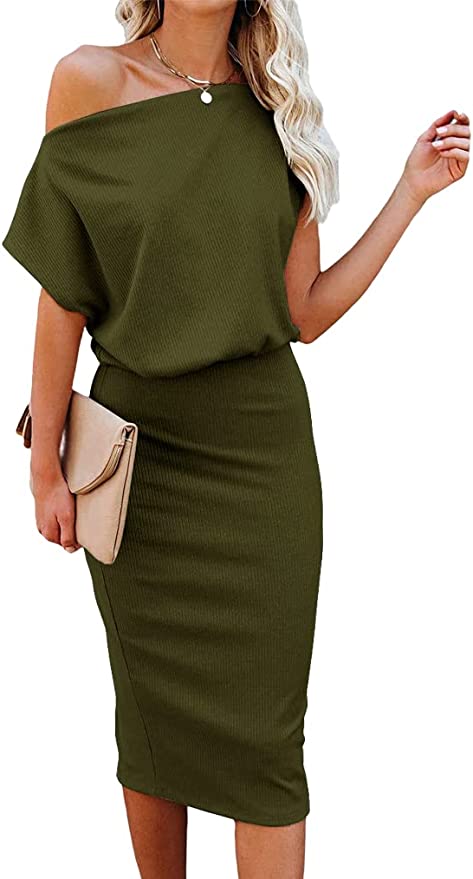 Off Shoulder Short Sleeve Ribbed Midi Dress
Miselon


Sleeveless Padded Shoulder Cutout Maxi Dress
ANRABESS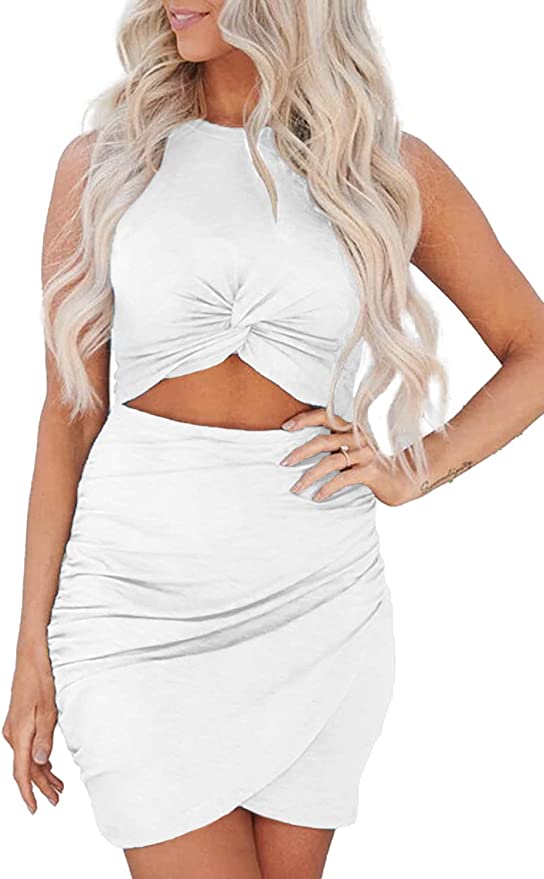 Sleeveless Casual Twist Front Dress
BTFBM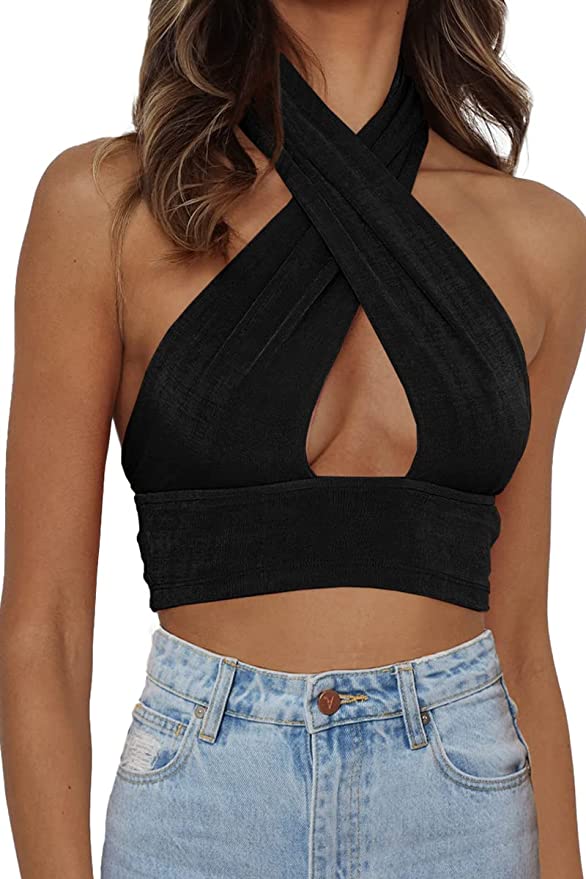 Criss Cross Sexy Halter Top
Dealmore
Comfy & Cozy
If you're feeling like your social battery is at an all-time low and it's time to hang at home in hibernation for a little while, we've got an outfit for that. There's even a stretchy romper to help you look like you're put-together (even if you aren't).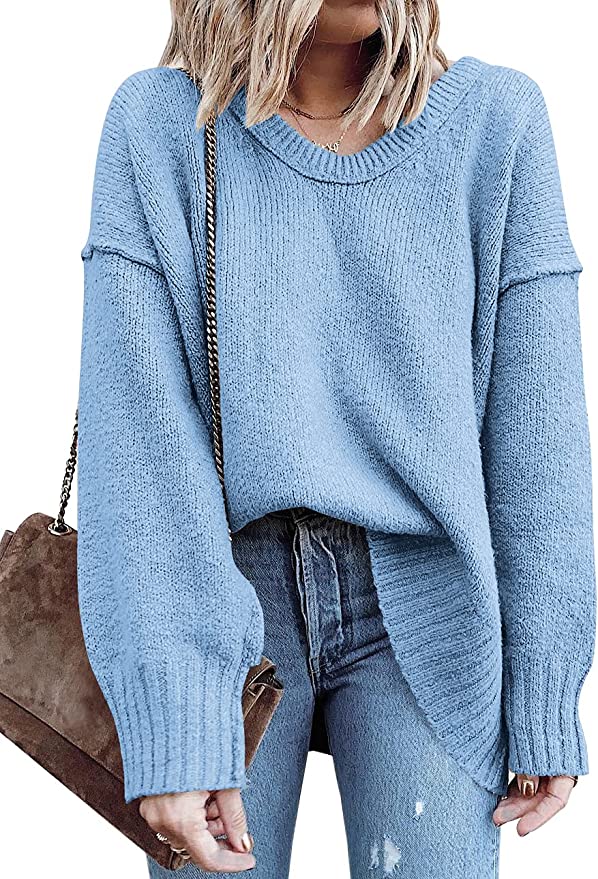 Casual V Neck Knit Sweater
ANRABESS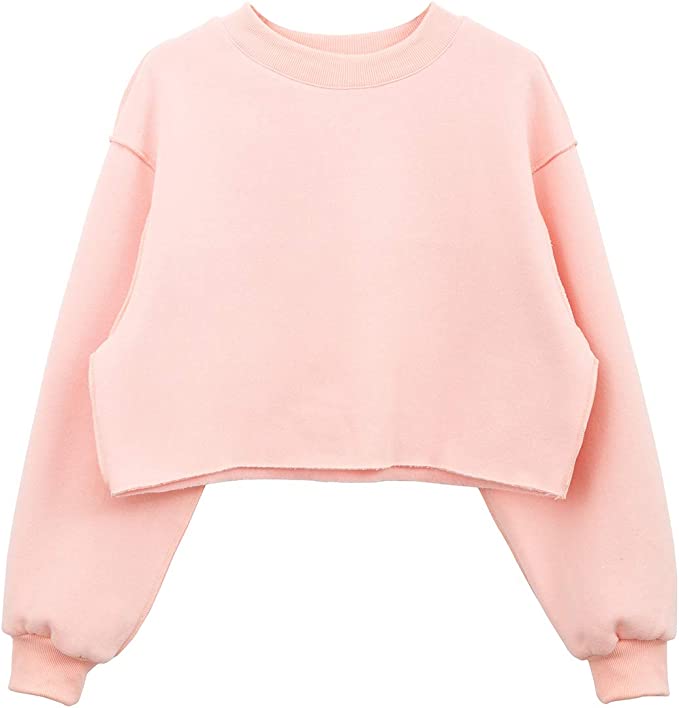 Pullover Cropped Hoodie
Amazhiyu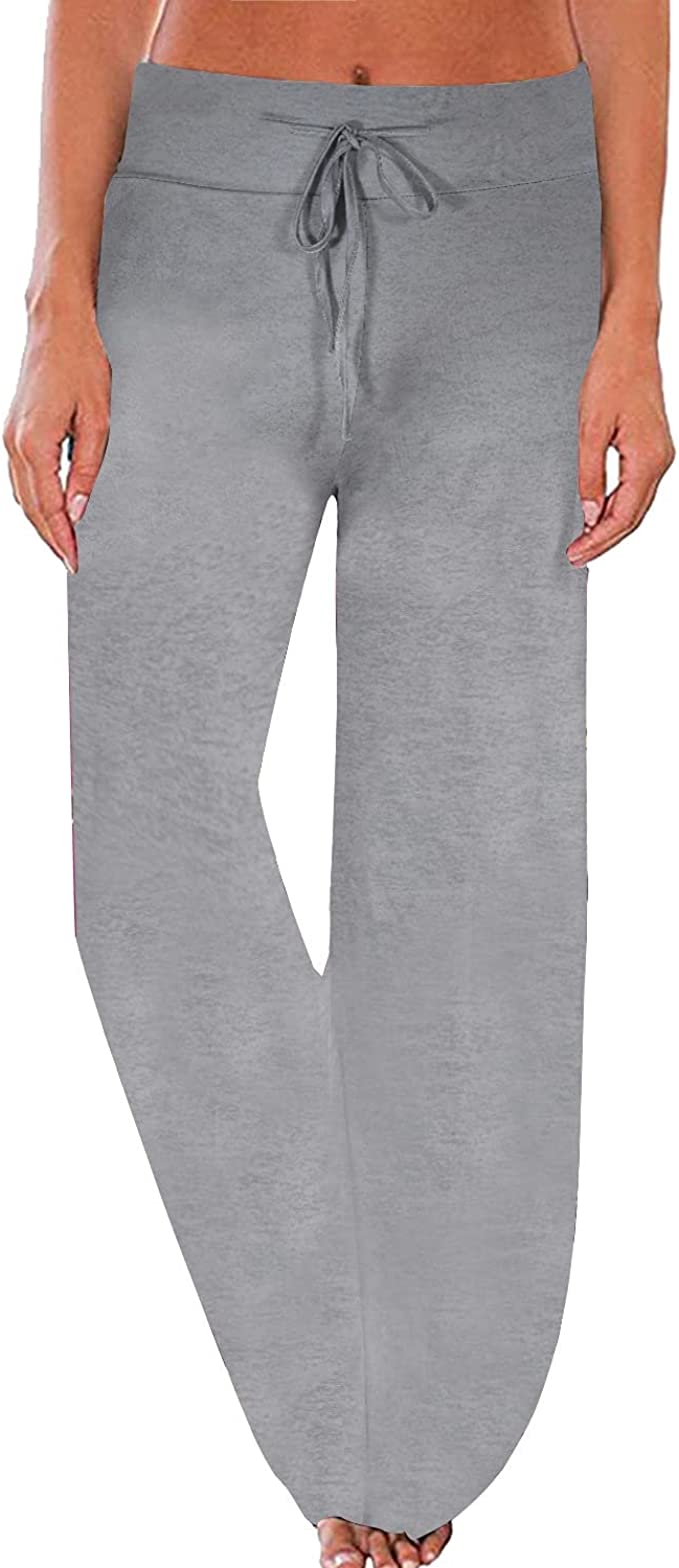 Casual Drawstring Palazzo Lounge Wide Leg Pants
NEWCOSPLAY


Long Sleeve Elastic Waist Stretchy Romper
PRETTYGARDEN
Your New 9-5
At this point if you aren't in the office 100% of the time, you're probably going in at least a few days a week, which means you might need real pants. Here are some basics that will help ease the pain of picking out office-friendly ensembles including a new pair of jeans (hello, casual Fridays!). P.S. Please don't look at us funny, Ballet Flats are back. 


Wide Leg Pant Jumpsuit With Belt
Pink Queen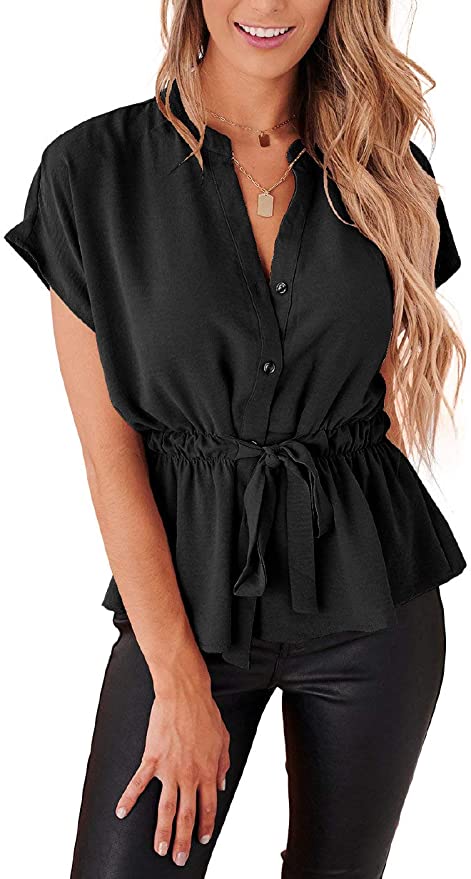 Casual Button Down Blouses
CiCiBird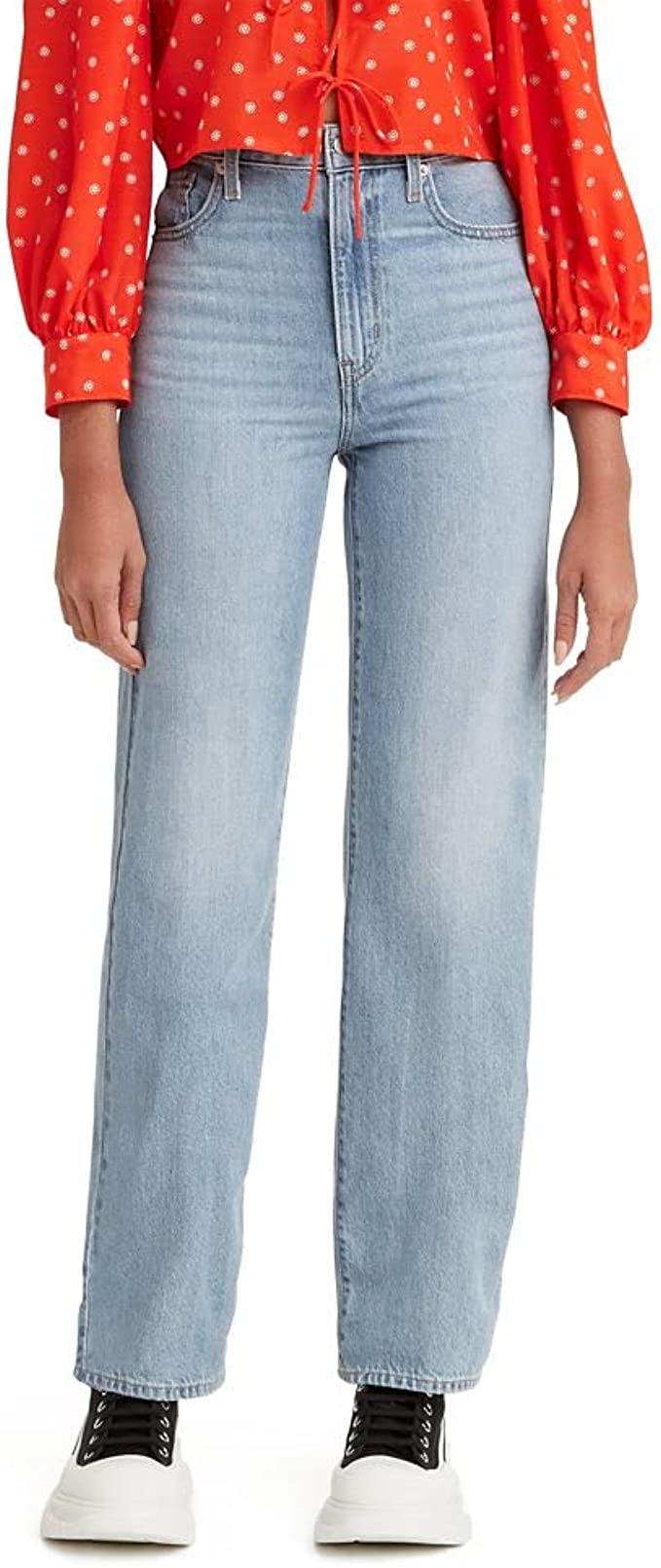 High Waisted Straight Jeans
Levi's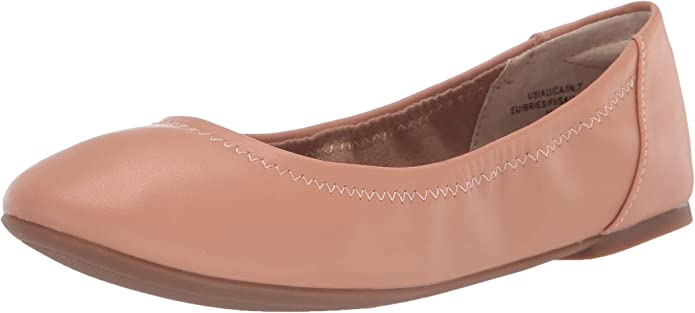 Belice Ballet Flat
Amazon Essentials
Vacation, All I Ever Wanted
It's time to use up all that extra PTO you've been stashing. While you're at it, go ahead and buy that vacation wardrobe you've had your eyes on. It'll make packing so much easier.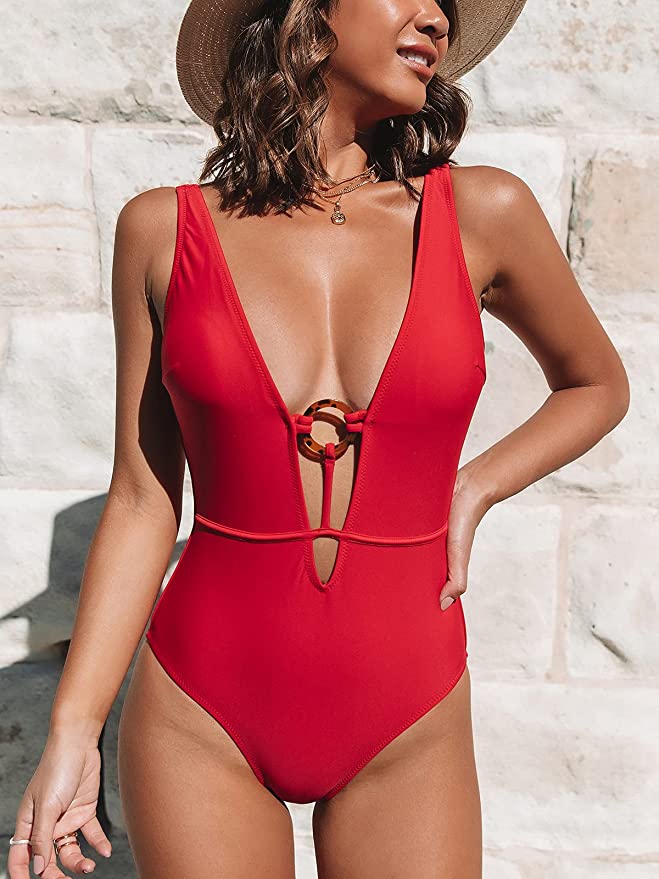 Strappy Lace Up Monokini Swimsuit
CUPSHE


Classic Aviator Polarized Sunglasses
SOJOS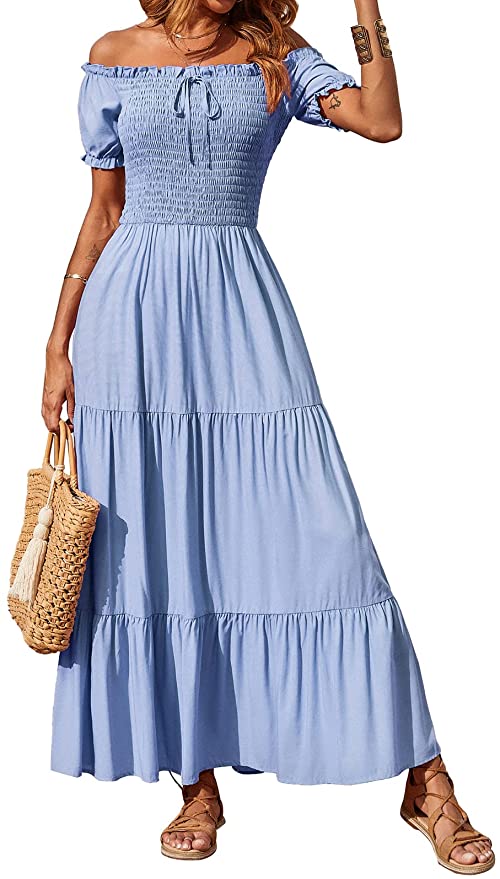 Short Sleeve Smocked Summer Casual Dress
BTFBM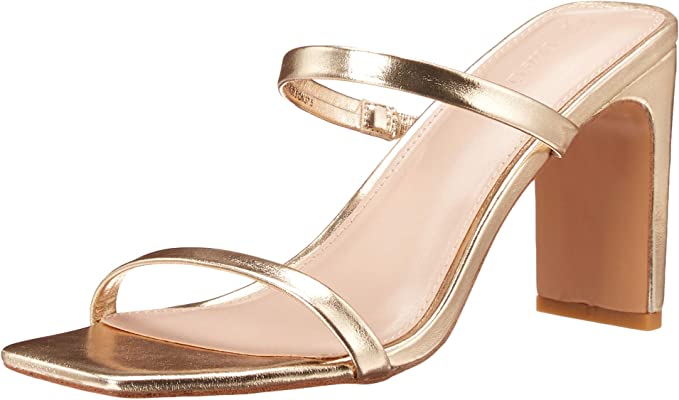 Avery Square Toe Two Strap High Heeled Sandal
The Drop
Image: AGUSTÍN FARIAS / Deathtothestockphoto.com
We Found The Best Gift Ever For Your Lame Pregnant Friend
IDK about you, but I often dream about the food I'll eat with reckless abandon once I get accidentally pregnant. Now Domino's is making that even easier, by launching their very own baby registry. That's right: Pregnant woman can now start a registry to let people know what kind of pizza they'd like. I'm starting to rethink motherhood.
The baby registry is actually not a new idea. Earlier this year they launched a wedding registry, so that friends and family can help newlywed couples begin the process of letting themselves go without the financial burden.

The baby registry also includes other shit like pizza themed onesies, shoes, and mugs because, TBH, why not give your baby a theme? The best part, of course, is that parents (aka moms and *maybe* the dad if she lets him have some of the crust or something) can receive actual pizza from people. The pizza comes in package with phrases like "Sleeping Through The Night," "Hormonal and Hangry," "The Gender Reveal," and other shit that makes me never want to be pregnant ever.

You can sign up for your own registry at dominosbabyregistry.com and like, TBH, I don't see any reason a non-pregnant person can't sign up. Like, it's a free country. Make an account and then send it as a link to fuckboys that try to slide in your DMs. I bet at lease one will buy you pizza.
The Cyber Monday Deals You Need To Budget For Today
Thanksgiving is the official commencement of the holiday shopping purge season. Grab what you can, but no one's promising you won't get punched in the face when you run into Target on Black Friday. If you can survive Black Friday weekend without getting curb-stomped, the following Monday is the only Monday we'll say we're looking forward to, aka Cyber Monday. For the uninitiated, Cyber Monday is the sacred holiday day where we can finally max out our dad's card in joy, compared to the usual regret, guilt, and shame, because you were actually getting great deals. And the best part? You do it all in the comfort of your own home. Does anyone actually leave the house to go to the mall anymore, though? On Cyber Monday, you can use all the wifi, remove yourself from civilization, and like, snack on some Thanksgiving leftovers while you're banging out all of your Christmas shopping in one shot. I literally can't think of anything that sounds better. Bookmark this v helpful guide I've made for you, because you'll need to open several tabs if you want in on these deals. Happy holidays, everybody.
Our fave go-to will have 30 percent off of everything until super early Tuesday morning. Bless.

ASOS Petite Crop Top Ruffle Sleeve Mini Dress
2. 
For flattering jeans you don't have to dread shopping for, take 30 percent off of their site using the code "CYBERMONDAY."

The Insta-worthy beauty brand will have the entire site 20 percent off and offer free shipping. Amazing.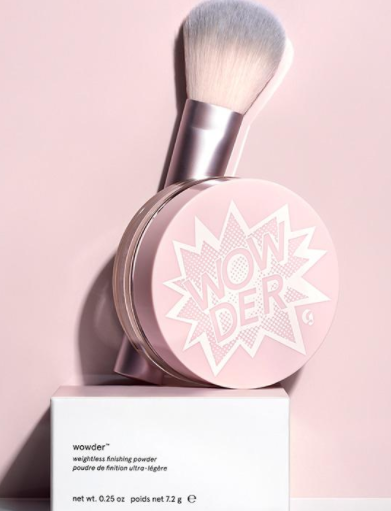 The entire website will be 30 percent off on Cyber Monday. Bless.

On Cyber Monday, take 20 percent off of any $30 purchase using the code "MONDAY20." They'll continue the holiday deals with free shipping and an exclusive IT Girl tote with beauty samples from November 28 to December 3.

The v high-quality department store has a bunch of deals, so you'll def be able to get something designer for like, so cheap. Using the code "CYBER," will get you an additional 40 percent off of sale shoes, 60 percent off of women's sweaters, and up to 50 percent off of jewelry.

Lord & Taylor Funnelneck Cashmere Sweater
This is huge, considering I shop at Lulus weekly for most of my going-out outfits. Starting on *Sunday*, take an additional 40 percent off sale apparel. BASICALLY, FREE SHIT.

Lulus Gift Of Love Black And Silver Backless Long Sleeve Bodycon Dress
Everything on their website will be up to 75 percent off, starting on Sunday—aka shit will start at $5, so there's no waiting on this one.

New York & Company Envelope Back Sweater
Our shoe addiction is totally unhealthy and unmanageable, but there's no stopping our impulse buys. On Cyber Monday, all footwear will be 60 percent off. Let's get some shoes, betch.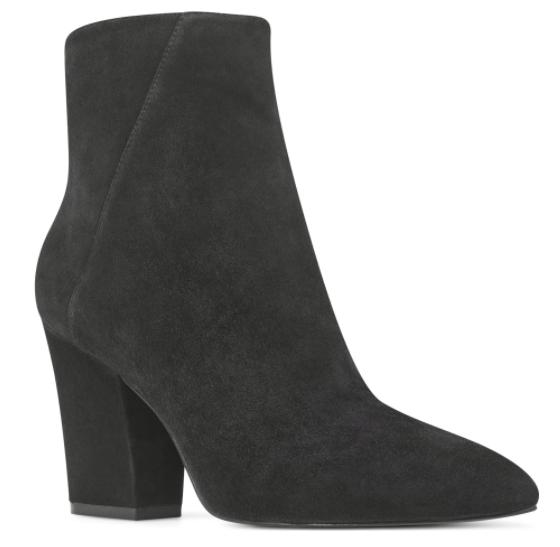 Take 30 percent off your entire order both online and in store, beginning November 24th.

Fucking finally. Through Black Friday weekend and on Monday, our fave site will be offering tiered deals such as spend $250, save 15 percent; spend $500, save 20 percent; and spend $1,000 (who is doing this?), save 25 percent.

After Market Off Shoulder Ruffle Sweater
Now is the time to get that palette you've been eyeing. Take off 25 percent on all products and get free shipping (HALLELUJAH) through Black Friday weekend. You're welcome.

Urban Decay Naked Heat Palette
12 Black Friday Deals That Are So Amazing You Need To Start Emotionally Preparing Now
It may not be Thanksgiving just yet, but fuck it. Really, the most wonderful time of the year is upon us. The Starbucks peppermint mocha is out of retirement, and I'm ready for absolutely everything to smell like pine needles. I've already started playing Mariah Carey's only relevant iconic Christmas album on repeat, and most importantly, I'm ready to blow my hard(ly)-earned money on gifts for myself the important people in my life. It's the season of giving… or something like that. So after Thanksgiving comes Black Friday, fucking obviously. For some lame-ass reason, it's not a nationally recognized holiday, but it's never really too early to start preparing for the biggest and best shopping day of the year. This is one of the rare times procrastination won't get the best of us, so start thinking of a game plan for this year and get a head start on your holiday shopping. You'll totally both thank me and yourself (but mostly me) later. By using my top-notch FBI skills, here's the 4-1-1 on the sales some of our favorite stores will be having. Get ready to destroy your debit card.
The #1 store for stylish, non-boring work clothes is offering 50 percent off of full-priced items in both the women's and men's collections starting November 22 until November 26. It will be valid online and in-stores. Bless.

I just discovered this gem a few months ago and it's honestly perfect for gift ideas. The clothing probs isn't their forte, but they have seriously adorable drink/barware, desk accessories, and home decor. Use the code "ITSBFBABY" to take 30 percent off from November 23 to November 27.

Ban.do Work It Out Water Bottle
Yes, these are those sunglasses everyone on Insta claims to be ambassador for (including Jessie James Decker and Khloé Kardashian). Proceeds go to a super fetch cause, styles are v trendy, and the prices won't even break the bank. From November 23 to November 27, they'll offer tiered deals including 30 percent off of one pair and 40 percent off of two. Amazing.

Kate Hudson's brand extension of JustFab and ShoeDazzle offers high-quality leggings and really effing cute activewear, so you can look like you actually work out. It's a given that no one can ever really have too many leggings, and with an assortment of styles and colors, you'll have fun stocking up your cart on Thanksgiving Day and Black Friday, when the whole site is 50 percent off.

Fabletics Amira Cold-Weather Legging
If you feel like treating yourself to lingerie and boho-chic dresses, take 25 percent off the site using the code "Ouioui" from November 2nd until the 28th.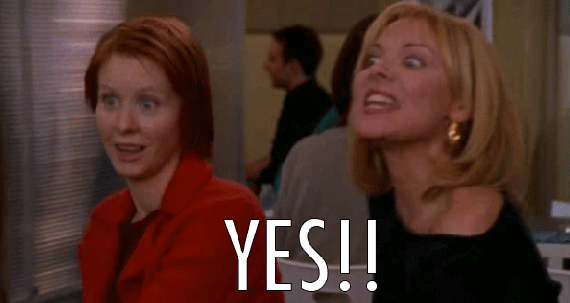 Finally, you can buy that rose gold watch you've been wanting for like, ever without making your parents hate you feeling guilty. From November 22 to November 26, it'll be 30 percent off the whole site, with some styles 50 percent off.

Fossil Neely Three-Hand Rose Gold-Tone Stainless Steel Watch
GILT has our fave designers and brands including Free People, Kate Spade, BCBG and so much more for up to 70 percent off. And, that's just their everyday deal. On Thanksgiving Day, a bunch of selected items will be 90 percent off. On Black Friday, select categories will range from 40-50 percent off, but once it hits 4pm, another round of selected items will be 95 percent off. So, basically, everything will be free and you'll need to have multiple windows open to prep for these sales.

H&M will be extra this year and get a head start on their holiday deals beginning November 14 (which is TODAY, you guys). In-store deals range from a bunch of shit for just $3 to 40 percent off of beauty to BOGO holiday gifts. Until November 27, their website will be up to 70 percent off.

As usual, shopping at Macy's on Black Friday is a fucking shit show. Nothing will change this year, especially because they're offering a fuck ton of deals a bunch of crazy people will def fight over. From Thanksgiving until the 27th, designer collections will be 50 percent off, and women's shoes will . be 40-70 percent off. BLESS. In addition, once you spend $50 or more (which is the easiest thing ever) you also get like, free shit. May the odds be ever in your favor.

We all know Nordstrom goes above and beyond with their holiday sales, so expect this year to be just as good. They're keeping their deals on the DL because they know we're psycho, but for now, they'll start Black Friday sales on Thanksgiving Day online and continue into the following Friday in-store. Until the rest of the deals are announced, you'll be able to take an additional 20 percent off of select sale items.

The Kardashians' hairstylist and BFF is the face behind this brand. This Black Friday, Ouai will be creating limited kits for just $85. They'll apparently include a wave spray, smooth spray, finishing crème, rose hair, body oil, and a super cute clutch. Whether it's for you or your sister, you'll def need to cop one of these ASAP for salon results at home.

For when Saks Fifth Avenue is out of the broke bitch budget range, they have Saks OFF Fifth which is basically the same but way cheaper and more affordable. They're already having amazing deals which include up to 80 percent off select items, 40 percent off of outerwear, and up 50 percent off of Uggs (!!!!). Starting Black Friday, their insane sale will include 50 percent off of women's apparel and accessories, and an extra 50 percent off of sale apparel. To really make it better, there will be free shipping for online orders. PRAISE BE.

T Tahari Knee-Length Wrap Coat
Images: Freestocks.org / Unsplash; Bando; Fabletics; Fossil; H&M; Nordstrom; Saks Off Fifth; Giphy ( 6 )