You Better Watch Out, You Better Not Try These Holiday Themed Dating App Lines
The holidays elicit all types of feelings: joy, gratefulness, a burning desire to get cuffed. And if the latter is something you've penned in your daily manifestation journal, there's a strong chance you're a resident member of a dating app or two. 
For those of us who are on dating apps, it's around this time of year when you may have an urge to throw in a Christmas pun or festive pickup line here or there. Or, for those of you with restraint, you may be on the receiving end of such a one-liner. 
And sure, holiday themed things can be an absolute delight. Starbucks holiday cups, Michael Bublé's Christmas album, what's not to love? Well, there's a fine line between what's festively tasteful and what's just plain icky, cringy, or overdone. 
As my holiday gift to you this year, I'm here to help you dodge a bullet. Below are holiday themed dating app lines that come off as red flags (or even deal breakers), whether you include them in your dating app bio or someone uses it in conversation with you. I've made the list, be sure to check it twice before making any adjustments to your apps this winter. 
"What's The Naughtiest Thing You Did This Year?"
There's a three-way tie for the honest answer to this: 1) eating spaghetti with marinara sauce on my white bed sheets; 2) maxing out my credit card by ordering Uber Eats everyday for a full month straight; 3) pirating the Paris Hilton documentary. AKA, I have nothing to share that's even remotely "naughty" in the way you want it to be when you ask that question. I'm just a girl living her best mid-to-late 20's life, with a 17-step skin care routine and Google alerts set up for Ben Affleck. If you want dirty and flirty, this section of Santa's workshop is closed. 
"'Baby It's Cold Outside' Is My Fav Christmas Song"
When you make this statement, what you're really saying is that you haven't logged onto Twitter, Facebook, Instagram, TikTok or even looked at your Apple News in the past five years. I mean, what other explanation is there for you being clueless that this song has been canceled by society? NGL, I'm looking for someone who'll have an intelligent debate about whether Lindsay Lohan's career can make a comeback or whether Kim and Pete are actually dating, not someone who's stuck in 2012 and thinks J.Lo is still dating her backup dancer. 
Using a Family Christmas Photo As One of Your App Photos
This isn't a pickup line, but it's worth a mention. Don't use your family's annual holiday photo as one of your profile pics, because nothing screams your net worth like five adults dressed in $$$$ white and red outfits. If you don't take this warning and your fam looks Onassis-level status, don't be surprised when your match on the app is expecting a pre-pandemic Bachelor-level date. I'm talking about private plane rides, lavish shopping trips, and solo adventures to Instagram-worthy waterfalls. Going dutch is not an option. 
"I Listen To Christmas Music All Year Long"
Personally, by January 1 I feel so overdosed on Justin Bieber's prepubescent voice singing Mistletoe that I feel like writing "never listen to Xmas music again" on my New Year's resolution list. I mean, c'mon. From December 1 onward, a version of "Christmas Pop Songs!"  is all you hear blaring through the mall speakers, is apparently the only playlist your gym is able to find on Spotify, and is clearly the only music underlay option available for IG stories. If you feel differently, we're diametrically different people… so get out, and take your eternal cheer elsewhere. 
"I Wear My Ugly Christmas Sweater At Non-Ugly Christmas Sweater Parties"
The only person pulling off "bad" fashion is Adam Sandler. End of story. If the invite says "semi-formal", "casual", or doesn't specify that you'll be banned from the open bar unless you wear an ugly sweater, there's absolutely no reason you should be wearing a holiday themed eye-sore out of the house. And please don't follow up this comment by saying you throw an annual ugly sweater party… unless you instantly want me to report you for inappropriate behavior on the app. 
"'Home Alone 3' Is the Best Home Alone"
As much as everyone loves a hot take, having an opinion that bears absolutely zero truth screams that you just want attention. And let's get real: if someone in our potential future relationship is going to have the spotlight on them, it's going to be me… at all times. But back to Home Alone… not only is U.S. national treasure Macaulay Culkin not in Home Alone 3, I'm pretty sure I saw a petition floating around Twitter asking for this film to be banned from certain countries (for good reason). So all in all, just keep in mind that the only acceptable response to ""Home Alone 3 Is the Best Home Alone" is an unmatch.
"'Elf' Is Will Ferrell's Worst Movie"
There's a reason that when you Google "Christmas images", the first photo that pops up is the meme of Buddy saying "So, good news… I saw a dog today". And not to mention, haven't you noticed that when the clock strikes 12:01am on December 1, Elf doesn't stop streaming on loop on the USA network? So buddy (pun intended), get on board and start contemplating getting quotes from Elf tattooed on your body like the rest of us… or, refrain from using the apps all Christmas long because you're a walking red flag. 
Images: Oleksii Syrotkin /Stocksy.com
Attention Men On Dating Apps: I Didn't Come Here To Make Friends
I've had a few conversations with fellow divorced people or people recently out of relationships in my time on the apps. Something that comes up a bit too frequently is that I get a very clear friendzone vibe when we start to bond over our breakups. 
For example, with one guy, he'd told me the reasons for his dissolution of marriage and asked me for mine. I knew it was breaking the rules, even though I'm new to this and would love to think there are no rules. But he showed me his so I showed him mine. Mine…is a doozy. He was nice about it. I knew I freaked him out, though. 
The conversation continued via text but did seem to center on "single life" and the nitty gritty of his becoming single. He's nice enough. He's also, clearly, just not that into me, at this time at least. I sat with it for a minute. I worked through my initial feelings of having my greatest insecurities about myself, that I'm unattractive and unlovable, feel true. Then I metaphorically slapped myself in the face and got over it. His not wanting to date me has to do with him, not me. 
I wrote myself a form letter to use in case of friendzone. Feel free to steal it. 
Dear sir or madam,
I don't want a platonic divorce friend. I have friends. 
As much as I'd love to be there for you and wish I was good enough to be your breakup buddy, I can't do it. I've been single long enough now that I've done the work to get myself willing to trust someone enough to date. But I can't take you on. 
You don't want me as a friend to complain about your breakup with, anyway. Mine was worse. I win at divorce. You'll feel bad venting to me because I've been through worse than you have, and it won't feel good to tell me your problems. Find someone who already loves you and tell them how hurt you are. I've found people step up when you ask for help. 
I wish you the best in all your endeavors.
Full disclosure: Be prepared to be ghosted.
I'm a bit much, my sister tells me. She says I'm kinda loud and that I tried to drown her as a child. (I did no such thing.) But I am a bit much. I do talk too much and sing too often. I have no game. I have no chill. I have no filter. I play no games (except board and card). I am myself. Not much I can do about it.
If you don't like how I look, I am not very able to change that. If you don't like how I think, I would never want to. If you can't take on my piles and piles of shit, I won't fault you for it. But, I can't carry yours and mine, too. I am not the voice of wisdom because I have been there and back again. I have had my mind spun around in space and now I need a safe, reliable group of people around me. I messaged you because I wanted to date you. For fun.
I have many friends. Most of them are named Jessica. Some of them are named Sara(h). Two of them are Kristi, two more are Heather, and there's a slew of one-offs like Morgan, Gillian, Amber, Kate, Annie, etc etc. 
I even have friends who are boys. Some of them are spouses of Jessicas etc. Some of them are solo. 
They all HATE my ex, so they're really fun to talk to about this stuff. I don't want to tell the whole story to someone new if I have perfectly good friends who know me and have known me and know why I'm feeling this way and how to help me. 
I hang out with all of them. I have sex with none of them. That's why I'm on the apps. 
But, of course, not just that. 
This is not America's next top best friend. I didn't come here to make friends. I didn't come here to find a sex buddy, either. While my kids are off on their weekends with their dad, having adventures and living their lives, I want to spend time with someone fun who makes me feel good about myself. I also want to spend time with my friends, many of whom will be vaccinated soon and ready to hang. I've missed them. My friends have been really taking care of me and I'm ready to take care of them again.  
So, to any prospective suitors out there, NO. I do not want to be your breakup buddy. 
Image: Guille Faingold / Stocksy
Celebrities You Didn't Know Are Friends With Each Other
It's been a bizarre year for everyone, and spending nearly a year socially distanced and largely stuck inside has challenged us to get creative with the relationships in our lives. From Zoom events to outdoor dining in the dead of winter, tradition has gone out the window when it comes to keeping friendships alive, and especially when it comes to navigating the world of dating.
Luckily, our dating app Ship has made it easier than ever to stay connected in these now-precedented times, with its one-of-a-kind features designed to bring your friends into your search for love (or whatever you're looking for, no pressure). Why spend your evenings on boring group FaceTimes when you could be matching for yourself and others at the same time? Because it's been such an unexpected year for friendships everywhere, we rounded up a list of some unexpected celebrity BFFs that should definitely give Ship a try.
Bette Midler & 50 Cent
At this point, we all know about Martha Stewart and Snoop Dogg's iconic friendship, but they're not the only woman of a certain age/rapper pairing who get along surprisingly well. 50 and Bette met because they both work with the New York Restoration Project, an organization dedicated to improving parks and public spaces around New York City. Bette has gushed about her friendship with 50, and thanked him in a NYRP speech, saying he's been there for her "through thick and thin."
Jennifer Aniston & Selena Gomez

Despite their significant age difference and very different career paths, Selena and Jen go way back. They met in 2014 because they were working with the same management company, and since then, they've become good friends, and Selena was even a guest when Jen guest-hosted Ellen last year. Rumors are swirling that Jen has a new man (not Brad Pitt, sadly), but if it's not too serious, she and Selena could use Ship's new Hype Line feature to leave notes to the potential matches they find for each other. If I was on a dating app and got a personalized note from Selena Gomez, I'm pretty sure I'd be matching ASAP.
Jonah Hill & The Olsen Twins
Now that Mary-Kate and Ashley Olsen have left their acting careers behind, it's unlikely that they'll ever share the screen with Jonah Hill, but that hasn't stopped them from becoming friends with each other. It's unclear how they first met, but in 2018, the twins attended the Wall Street Journal Magazine's award show to see Jonah receive an honor, and he even thanked them in his speech. Now that Mary-Kate's divorce is final, maybe Jonah can help her get back into the dating scene.
Kourtney Kardashian & Travis Barker
View this post on Instagram
Now that these two are an Instagram official couple, the cat is pretty much out of the bag, but a lot of people don't realize that Travis and Kourtney were friends for a long time before they ever started dating. While they eventually realized their feelings for each other, the process could've been sped up by Ship's "likes you" feature. The friends-to-lovers pipeline can be a tricky one to figure out, so it's always helpful to have a hint that the other person is probably just as into you as you are to them.
If Kourtney and Travis could find love with each other, you never know what could be around the corner in your personal life. There's no denying this has been a strange time for friendships and dating, but with apps like Ship, there are more possibilities for connection than ever. Fire up the app, get your crew together, and go for it.
Images: Lars Niki / Contributor / Getty Images; Ari Perilstein / Stringer; kourtneykardash / Instagram
An Exclusive First Look At Melania's Dating App Profile
Now that the 45th president has been impeached (twice) and is officially on his way out of office, there's a chance — after four years of half-assing a job she never wanted in the first place — Melania might make a break for it and get a divorce… especially if you consider the countless times she looked as if she'd rather be pricking herself with thorns in the Rose Garden than standing next to her own husband. For four years that have felt like entire lifetimes, we've watched her swat away his hand and look distressed after interacting with him. We've seen her overall body language change when they were together, with Twitter often responding: "Blink twice if you need help!" It's possible their marriage could end when this administration does — even people in Vegas are betting on their split! 
Here's her imagined dating profile as she "explores" what else might be floating around in the dating pool for a former First Lady. 
Tell us more about yourself in order to start finding love! 
Name: 
Mel T.
Age: 
49 (40 without heavy eyeliner)
About me: 
Slovenia > New York City > D.C. 

Monogamously non-ethical

Mom to one (1) tall son

Open to something casual and serious. Like a pair of Gucci sweatpants.

Not looking for a partner in crime. (Already had one of those.) 
Education:
Honorary degree in (none of your) Business from Trump University
Job(s):
Former model, lady (first), cyberbullying expert, rose garden destroyer
My politics: 
I am fiscally bored and socially complicit. And moderately horny.
Notes on past relationships: 
Just climbing out of a 15-year marriage where I was the man's third wife. In America, they say, "third time's the charm," but there is a similar saying in Slovenia: trikrat je preveč, Melania, prosim, ne delaj tega, which means, "three times is too many, Melania, please don't do this."
My love language: 
Gifts. Affirmation. People doing services for me. I can do without quality time and physical touch, per my last relationship. 
Looking for someone who…
Doesn't have the blood of Americans on his hands. Or anything on his hands. I'm a germaphobe and not much of a hand-holder, honestly. 
I'm interested in those who…
Hate all the same things I do: the color orange, fast food, America, smiling, golf, Christmas.
I expect my partner to…
Always be best. Be best boyfriend. Be best caretaker. Be best quiet man.
Best place I've ever traveled to is…
My separate bedroom every night. 
First thing people notice about me when I walk in a room…
"Why is Melania in this Applebee's?" (I hate America, but I do love classic American things, like eating at chain restaurants and lying.)
On a typical Friday night, I am…
Working on my vision board, which is just covered in pictures of me and ads for meditation apps. 
What's the craziest thing you've done in the last year? 
You'll have to ask my body double. 
What I love most about my friends is…
When they don't secretly record me.  
Fun facts about me: 
I became a U.S. citizen in 2006. I regret it. I've had Covid. I miss my gold-plated toilet in New York City.
I am passionate about…
Children not being cyberbullied. (Adult bullying is fine.)
My favorite animal:
Anything I can wear.
My hobbies: 
I don't care, do u?
My favorite book:
Stormy Daniels, Full Disclosure (audiobook), and any magazine with my picture in it.
My favorite song: 
Silence 
My favorite TV show: 
90 Day Fiancé: The Other Way. (I dream of taking a nice, rich, boring American back to Slovenia and thriving.)
My ideal date:
Whatever day my ex signs all the paperwork. 
Two truths and a lie: 
I am six-feet tall. I love my ex's children. I don't know what "gaslighting" means. (Sorry, I thought it asked for all lies.)
You should message me if…
You would do something nice for me on my birthday instead of calling into Fox News to tell me happy birthday.
I am most proud of…
Being a fashion icon. I'm automatically attracted to beautiful clothes — I just start buying them. It's like a magnet. Just buy. I don't even wait. When you're a star, they let you do it. You can wear anything. Pussy-bow blouses. You can do anything.
A quote I live by is…
"When they go low, we go high. – Michelle Obama" — Melania Trump 
Images: Evan El-Amin / Shutterstock.com
The Quarantine Dating App Lines Everybody Is Sick Of
Even before coronavirus was the only thing we had to talk about, everyone's dating app profiles were already pretty much the exact same. On any given profile, you'd be guaranteed to see a line about The Office, loving margaritas, or asking your opinion about pineapple on pizza. But the lack of originality is even worse than usual. We may all be living the exact same lives right now, but that doesn't mean we need to be making the same jokes about toilet paper, how we don't know what day it is, or if we'll ever leave our homes again. We all get enough of that coronavirus small talk on our Zoom meetings with our bosses. Here are all the quarantine dating app opening lines, bios, and prompt answers that no one ever wants to hear again.
"This year, I really want to…leave my apartment"

All this does is remind me that I had to cancel all of my summer trips and will instead be getting drunk on White Claws all by myself and inflating a mini pool in my living room just to feel something.
"Need some toilet paper?"

Not sure about everyone else, but I don't know a single person who has had trouble finding toilet paper in the last two months. The toilet paper jokes should have ended in March, just like any hope we had of having a real summer.
"Can't wait to hang out after quarantine"

The optimism here is nice, but given all the people playing the game of "how many drunk people can we cram into this public pool" in states outside of New York and California, it's looking like quarantine is literally never going to end. You're better off acknowledging that we're all probably going to be FaceTime dating until it's time for our Zoom weddings in 2023. 
"On day __ of quarantine…"

Just like every major event planned for 2020, jokes about wearing sweatpants every day, having conversations with your cat, and not remembering what day it is have been canceled. Once my Boomer parents start making jokes about it, that means it's officially time for the joke to retire (to Facebook, where your relatives share memes from six months ago).
"Ideal night out…going outside"

"F*ck, am I ever going to go to a crowded bar and pay for overpriced drinks and forget my purse in the bathroom because 'Mr. Brightside' came on and I needed to go scream-sing it with my friends ever again?" That's what this response makes me think of. Not exactly "swipe right" material.
"First round is on me if…Rona ever ends"

Then odds are, there won't ever be a "first round." Maybe you wrote this back in March when you thought the world would go into lockdown for a few weeks and then everything would go back to normal. In that case, maybe it's time for an update.
"I'd break quarantine for you."
Hmmm…. Pretty sure if you're breaking quarantine for me, you're also probably breaking it for every other girl you talk to. It may feel like it's been 84 years since I've felt a human's touch, but I'd still rather ride out the rest of the hellscape that is 2020 alone than get coronavirus from a guy whose entire profile consists of mirror selfies.
Corona/Quarantine puns

Puns are never effective even when the world isn't living out an episode of Black Mirror. And maybe we're lowering our standards a little bit right now (I'd swipe right on a Goldfish cracker if it meant I could talk to it), but not enough for me to change my mind about immediately unmatching with anyone who uses puns.
"If coronavirus doesn't take you out, can I?"
IDK if you've read the news lately, but 100,000 people have died. And if that isn't enough to convince you that this is a super f*cking insensitive thing to say, consider that eventually you will probably end up sending it to someone who has lost someone to Covid. 
"I love The Office!"

Because apparently, even in a global pandemic where we've all got nothing but time to stream new content, people still think being obsessed with a seven-year-old TV show is a personality trait.
Not only are none of these even that funny, they're also just a really f*cking boring way to start a conversation. Like, do you really want to talk about your quarantine routine with every person you match with? It seems like maybe we should all make a resolution to fix our dating app game before this is all over.
Images: Samantha Gades / Unsplash; Maddie Dean (9)
New Study Shows You Can Tell If A Guy Is A Cheater By The Way He Looks
The longer I live with my boyfriend, the more frightened of me he becomes. Why? Because I possess the same superpower all women do: the ability to tell when someone you know is not being totally honest. A recent study in 
Royal Society 
(a scientific journal, not the cool magazine it sounds like) all but confirmed this superpower, finding that
women could assess men's likelihood to cheat
 (or "potential infidelity") simply from looking at a picture. The twist? Men could also assess
other men's
likelihood to cheat from looking at a picture—but no one of any gender had the same luck when looking at pictures of women.
First, the set-up of the study. A group of 1,500 people looked at pictures of 189 Caucasian adults (unclear why they limited the study in this way so I am forced to assume "not caring about other races" was the reason): 100 men, 89 women. They were asked if the person in the picture had been unfaithful in past relationships, and researchers assessed their accuracy as they went. (Sidenote: how the f*ck did they source these photos? "If you've cheated, please send headshots"?) The study described their findings like this: "We found above-chance accuracy in judgments of unfaithfulness from same-sex faces in men but not women. Conversely, we found above-chance accuracy for opposite-sex faces in women but not men. Therefore, both men and women showed above-chance accuracy, but only for men's, and not women's, faces."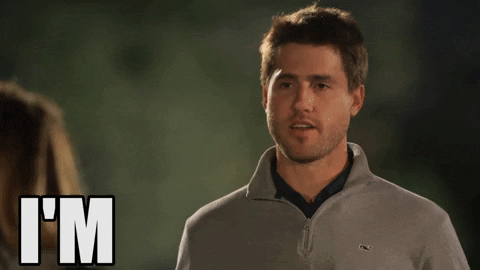 In other words, both men and women can tell with "above-chance accuracy," simply from looking at his face, whether a man is likely to cheat (aka his potential infidelity). Honestly, I'd say that most of me and my friends' dating experience goes against this particular finding—but on the other hand, isn't the problem that we do always see the red flags (or likelihood to cheat) and forge ahead anyway? Something to think about. The study went on to say that participants were using "facial masculinity" to judge the pictured men's unfaithfulness. According to these researchers, facial masculinity is a "well-established signal of propensity to adopt short-term mating strategies."
For God's sake. If anyone lets the f*ckboys of this generation hear the phrase "short-term mating strategies," it's all over. ("It's not that I don't want to date, I'm just evolutionarily designed for short-term mating strategies!" Kill me.) Another more candid portion of the study lays it out like this: "male masculinity positively related to preference for uncommitted sex and multiple matings." You heard it here first, guys: run away from that strong jaw. It does explain a lot about Luke P.'s whole face and energy, not to mention that of every athlete who's ever cheated on a Kardashian. I'd personally be hard-pressed to describe Lamar Odom as having a feminine face, just saying.
her: are you cheating on me

me: why would you say that?

her: i found a hair straightener in your bathroom

me: [too embarrassed to tell her that every morning i use it on my ass hair] yes i'm cheating on you

— viking (@notviking) September 3, 2018
To get to the other terrifying part of this study, both women and men only had above-chance accuracy in rating potential infidelity when looking at pictures of men—but when looking at pictures of women, both groups were more or less clueless. For each group, participants were more likely to guess the pictured person had been unfaithful if they: were attractive, demonstrated traditional characteristics of their gender (men that "looked masculine," women that "looked feminine." My Gender Studies minor is literally bursting into flames as I write this). Now, when people guessed that the attractive, masculine men were cheaters, they tended to be right. But when they guessed that the attractive, feminine women were cheaters (and they did), they were wrong. The moral? We don't know sh*t about what female cheaters look like, and we're more likely to assume hot women cheat even when they don't. Perfect. Win-win.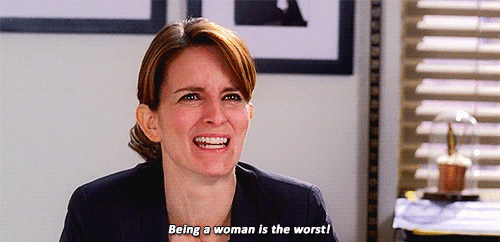 At the end of the day, this is good or bad news depending on how you identify. It's arguably bad news for male cheaters, who we now should feel a little more scientifically clued in on identifying (it's the handsome ones, it's always the handsome ones). It's also arguably fantastic news for female cheaters—but less great news for female non-cheaters, especially those in relationships with
men who have female friends
. Yeah, hot friends are always more dangerous, but apparently that doesn't affect "likelihood to poach," so what then?! Just go around fearing every plain-faced female for the rest of our lives? (JK! Feminism! Supporting other women!)
The point is this: those men you always suspected were bad news just from looking at them? Correct, they are bad news. Literally everyone knows it. Swipe left, don't do it. But as for us crafty, wily, non-potential-infidelity-signaling-faced women? Well, if you do decide to cheat, chances are your man won't see it coming.
Why Guys Put Their Instagram Handles In Their Dating App Profiles
You're mindlessly swiping through your dating app of choice when you come across the mysterious instance of a guy who puts his Instagram handle in his profile. What are you supposed to do with that? Does he actually want you to have the chance to learn more about him beyond the six pictures currently available to you? Or is just a f*ckboy move? He's basically giving you permission to stalk him, right? In the latest episode of our U Up? podcast, Jared and Jordana discussed their opinions on this suspicious tactic. Jared, a male himself, broke down what guys' real intentions are when they use it.
1. It's An Excuse For You To Give Him Your Insta

Jordana's first impression of the issue was totally positive; she trusted that guys do it as a way to say, "For more information, click here." But Jared, our window to the male psyche, has a theory that if you are automatically granted your match's Instagram, this gives him the ammo he needs to ask you for your Instagram. You have his, so now you owe him yours! It's just returning the favor, he doesn't make the rules. Now he can go look at all the pictures of you he wants, like, in a creepy way. Jared said the way guys put their Insta handle in their dating app bios is "like putting cheese out for the mouse"—as bait, basically.
2. It's A Gateway To Slide Into The DMs

Why does a guy want your Instagram anyway, aside from the opportunity to look at your bikini pics? It's simple: once the guy has successfully acquired your Instagram, he has full access to take the conversation into the DMs. Jared explained, "Now they're in DM land, and that's where casual happens." So apparently, Instagram handle guys are so manipulative that they can make you vulnerable to them without doing anything to actually earn the comfort level required to get to the DMs. And here we were thinking we just had a better way to get to know their personalities! Wow.
3. Which Is A Gateway To The "U Up?" Message

According to Jared, guys think, "I wanna see your Instagram because I just wanna DM with you so that we can gain some trust…and we can go meet up late at night." I truly underestimated guys' propensity for Blair Waldorf-level scheming. No, Blair Waldorf wouldn't plant the seed for a successful "U up?" text, but she would know just how to set someone up to do exactly what she wants.
4. It Makes It Less Douchey To Ghost You
When the "U up?" comes from DM land, guys can ghost you and cover their douchey tracks. "If you're texting or messaging on Instagram or something that isn't your phone number, that becomes the excuse for 'We're not even that close, we don't even text,'" Jared said, and therefore it doesn't count for as bad of an offense. Or at least the guy can tell himself that in order to sleep better at night. The bar really is the floor here.

5. It Sets You Up For Disappointment
If you use a guy's Instagram page to learn more about him and it makes you actually like him enough to get invested in him and think he is the man for you, then you might get disappointed when he's not as interested as you are. If you're selective in who you decide to actually talk to and consider going on a first date with, then stalking his Instagram only to become more and more interested could leave you hurt when, after all, he is the asshole who put his Instagram bio in his dating profile just to get into your DMs (and eventually, pants). Jared told Jordana, as his dad always says, "The honest one always gets f*cked." In this case, figuratively AND literally.
If you want to hear more about the Instagram handle tactic, listen to the latest U Up? episode below.
Images: Erik Lucatero / Unsplash; Giphy (3); Tenor
Celebrities You Didn't Know Are Friends
We all have that crew of friends that we would do anything for, whether it's driving them to the airport at 6am or finding matches for them on Ship. It's just what friends do. Famous people are no different, except that the people in their group chat might also be A-listers. Casual. I don't know about you, but my Ship crew definitely doesn't have any Oscar winners in it. Here are some surprising celebrity friendships you might not have known about.
Serena Williams & Kim Kardashian

Serena Williams and Kim Kardashian are two of the most famous women in the world, and they've actually known each other for more than 15 years. A few years ago, Kim told Vogue, "Serena's the girl you can call and say anything to. She'll never judge you, and she's never too busy for you." Obviously Kim has a lot of respect for Serena, and she attended the tennis champion's New Orleans wedding with other stars like Colton Haynes and Eva Longoria.
Russell Brand & Helen Mirren

Russell Brand and Helen Mirren are 30 years apart, but they both have a great sense of humor, and they love working together. They've done a couple of movies together, and Brand even called their relationship"an unconsummated love affair…between a Dame and a vagabond." I'm not sure I know what he's talking about, but I'm glad it works for them.
Jennifer Aniston & Robert Downey Jr.

Jen and Robert have been friends since the '90s, and she even visited him when he was in prison. Famously, he introduced her to her (now ex) husband Justin Theroux, and made a speech at their wedding. Seriously, how can I get Robert Downey Jr. to be in my Ship crew? I need Iron Man to find me some matches.
50 Cent & Bette Midler

When 50 Cent isn't busy feuding with the stars of Vanderpump Rules, he spends time with unexpected friends like Meryl Streep and Bette Midler. He and Bette have attended each other's charity events in the past, and Bette even joked that 50 Cent was going to produce a rap albumfor her. Still waiting to hear Bette Midler rap, but I'm glad these two get along so well.
Gwyneth Paltrow & Jay-Z

Gwyneth and Jay met way back in 2006, and they've maintained a close relationship since then. They've both spoken publicly about their admiration for one another, and Gwyneth even revealedthat her kids call Jay-Z "Uncle Jay." Honestly, I'm obsessed.
Kris Jenner & Jennifer Lawrence

Jennifer Lawrence has been public about her obsession with reality shows like The Real Housewives of New York City and Keeping Up With The Kardashians, so she was thrilled to get to know Kris Jenner in real life. A few years ago, Jennifer's friends threw her a surprise birthday party and invited Kris. When JLaw first met her, she said"it was the closest ever come to losing consciousness. Honestly, I would be the same way.
So there you have it. Just like you and your best friend that you used to hate in middle school, friends can come from unexpected places. Now you're her bridesmaid, and she's finding matches for you on Ship, so anything is possible. Now seriously, who do I talk to about Robert Downey Jr. being my matchmaker?
Images: Shutterstock; Giphy (6)
Presented by