The Best 'Bachelorette' Recap You'll Ever Read: There's About To Be A Mutiny
Welcome to Hell week three of Clare's season of The Bachelorette! It feels strange that while our democracy is rapidly crumbling beneath our feet and every day our reality comes this much closer to being a plotline from season one of The Handmaid's Tale, that we should give a sh*t if any of the C-string former professional athletes on this season will be able to tolerate Clare for another group date, but alas, here we are. I've always felt like the end of the world would consist of one final rose ceremony, and it's nice to know I haven't been proven wrong!
Last week, Clare decided that dates were soooo 2019 and performative therapy sessions were more the vibe for 2020. And you know what? She wasn't wrong. She spends the majority of the episode trying to coax out some semblance of human feeling from the men, and when that fails, decides to spend the rest of her time breaking CDC guidelines with Dale in a corner. 
And that brings us back to the rose ceremony! Yes, we're still doing the rose ceremony. The men, despite being emasculated several times on national television, still appear to want to spend time with Clare. I'm sure that has everything to do with Clare's sparkling personality and nothing to do with the bleak quarantine existence waiting for them when they get home. Carry on. 
RILEY: You have to show something that she likes for you to get time with her:
ME: Hmm, have you tried holding up a picture of Dale? I hear that works. 
While the rest of the men are still playing along for the potential Instagram followers, Yosef has had enough. He confronts Clare about the naked dodgeball game, and it's clear this isn't his first rodeo when it comes to verbally accosting women. The funny thing is he's claiming this meltdown is all about Clare and her "raunchy" humor, but I think it's more about being asked to put aside his own pride for a woman's pleasure. Which tracks because I'm pretty sure the only thing Yo Yo has ever done for a woman's pleasure is to never call her again. 
YOSEF: I've given up a lot to be here
CLARE: Well, my mom is dying so—
YOSEF: Can I finish?
Yoooooo Yosef is a dead man walking. I can't believe he just brushed off her dying mom comment and still thinks he has a leg to stand on. He tells Clare that she's immature and classless and he expected a lot more from someone as old as her, and I'm surprised he hasn't combusted into flames from the combined channeled hostility of every woman in America watching this right now. 
I love that Yosef is like "I love women, I have a daughter" and then calls Clare disgusting for being fine with her sexuality. Look, you didn't get the humor of the dodgeball date. It's clear you're uncomfortable with nudity and I'm sure that has nothing to do with your tiny peen. We get it. So, GO HOME ALREADY. Don't be on this show.
Thankfully, Clare decides to put us out of our misery and kicks him to the curb. Yosef, the physical embodiment of class, politely accepts his dismissal and goes on his way. LOL KIDDING! Clare tells him he's out and he proceeds to follow her around the complex hounding her with insults. But I'm sure your daughter is more ashamed of the mild nudity, not watching her father verbally assault another woman. 
Clare is visibly upset and is comforted first by Dale, who acts very gentlemanly and gallant that is starts to make up for his ham sandwich personality and that tiny chain he always wears, and secondly by Chris Harrison, who is very much thinking he does not get paid enough for this sh*t. 
CLARE: He called me 40!!
CHRIS: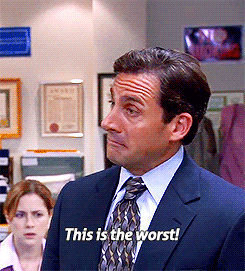 Clare tells us that she's not up for further conversation, but she is up for eliminating more men from her life, and I get it. Cutting people out of my life is a form of self-care I've been practicing since 1992. We all do what we can during these trying times!
Rose ceremony rejects: Blake, Garin, and Tyler S .
So long, boys! I'd say see you in Paradise, but I'm pretty sure BiP is about to consist of a Zoom green screen and BYOB wine coolers.
The Group Date
After the rose ceremony, the men are still reeling from the Clare/Yosef showdown. I get it, boys. It's hard to process when open displays of toxic masculinity and blatant aggression actually have consequences.
Clare starts the group date off by doodling Dale's name in her journal no less than 1,000 times. She does realize that her contract requires her to talk to all the men, right? Just as she's about to start practicing her kissing on one of Dale's old Party City modeling pics, ABC brings in a little surprise for her: DeAnna Pappas! 
We're told that this "DeAnna" is a former Bachelorette whose season premiered before any of the contestants from this season were born. Wow, this is wild. In her day being on the show for the "wrong reasons" meant you weren't ready for marriage, today that means you weren't ready for marriage and you're trying to get enough Instagram followers to start a podcast. Do we think ABC had to debrief her on what a DM is?
DEANNA IN HER ABC DEBRIEFING MEETING: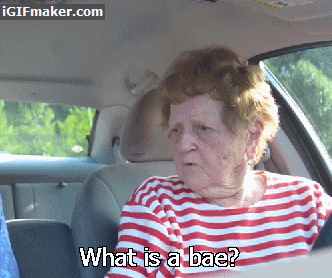 CLARE HAS DALE'S PANTS?! And she SMELLS Dale's pants?! What's next? Did she replace her essential oils regimen with hearty sniffs from Dale's jockstrap?
Oh my god, she made the men wait ALL afternoon so she and her friend could take hits of Dale's pants in her hotel suite? Clare, they left quarantine for this! Clare tells us that she is cancelling the day date portion and she says it like she just thought of it and not like it's f*cking twilight out when she walked into the room. Nice try, pal. 
Okay, Clare and Dale aren't even trying to pretend like they aren't already dating. Dale is quick to pull her aside first on the group date and they go from exchanging one-word answers to hardcore nose nuzzling to finding ways to procreate through several layers of clothes. 
Are they going to have sex on a group date?? Is this how you carry yourself with elegance, Clare? Hmm? Yo Yo, if you're watching this, shield your eyes!! 
Production allows Eazy to go investigate Clare's whereabouts but first forces him to listen to at least five minutes of heavy panting before he's allowed to knock. It's for the viewers, Eazy, you get it. Oh my god, she's talking about having to put clothes on and he's right outside?? I just screamed. Eazy walks in and the scene he takes in is honestly an ABC masterpiece. We've got a tipsy Clare trying to smooth her hair over a blossoming hickey, and Dale, who is trying to hide his chub with a strategically placed throw pillow. I mean, honestly, they deserve an Emmy for this. 
EAZY: Am I interrupting anything?
CLARE: 

I hope they're getting swabbed after this. For COVID… and other things.
We hear Clare offscreen asking production to hurry the night along so she can get back to her boyfriend Dale, and I bet her producer is wondering if it's possible to send her home at the next rose ceremony. Come on, girl! It's only week three! If I managed to find the will to wear a bra for the first six weeks of quarantine Zoom meetings, then you can do this!
Clare spends the rest of the "group" date actively avoiding the group. At one point she even ditches one of her suitors to spend even more time with Dale. Look, it's one thing to pursue an early connection, it's another to be sh*tty for no reason. Then again, emotionally eviscerating men is sort of the flex I'm going for in 2020. 
Whoa, Clare gives Dale the rose again? It's like she WANTS there to be a mutiny on her season. 
The One-On-One Date
Zach J gets the first one-on-one date of the week but I'm sure Clare will find some way to give Dale this date rose too. I want to be excited for this date, but I know nothing about Zach J except that he's a "cleaning service owner".  Then again, I don't think Clare knows much more about him, if that.
We're told that today's big adventure will be a spa day, and this makes me extremely sad. I can't believe that for the entirety of this season we'll be forced to watch  "spa dates" instead of dates that involve creative ways for the contestants to desecrate the cultures of other nations. COVID has truly taken everything from us. 
Okay, I feel like she chose this date so she could gab with another person over her feelings for Dale. She's like "Zach is giving off a weird energy" meanwhile she's the one talking about someone else the entire time. MAYBE IT'S YOUR ENERGY, CLARE.
Towards the end of the date Clare leans in for a kiss, and you can tell the moment she realizes Dale might consider this cheating because she immediately pulls back. Clare says Zach was the one to pull away and Zach says Clare was the one to pull away, but the only thing I clearly remember from that moment is Zach grabbing her by the neck forcefully and me making shocked eye contact with my dog at his audacity. 
Look, I get that he's frustrated by Clare's mixed signals, but there's really no excuse for the way he grabbed her just then. And him storming off in those slippers of his is making it even harder for me to sympathize with his plight. Sorry, Zach, it's a no from me, dawg. 
Clare uses the kiss that wasn't a kiss as an excuse to get out of going on another date with someone who isn't Dale. Not only does she refuse to go on the date, but she forces Chris Harrison away from his Skinny Girl Marg to go dump him for her. 
ZACH: So, here's what happened.
CHRIS: Yeah, I don't need to hear the details, man. 
He really doesn't, Zach! He barely gets paid enough to hear details about Clare. 
The Second Group Date
I guess Clare decided to put on her big girl panties today and fulfill the terms of her contract, because not only is she going on the group date, but she didn't even try to smuggle in Dale! Progress! 
For this group date the men are challenged to perform at a live comedy roast, and by "live" they mean in front of the hotel's cleaning staff and the other half of the men on Clare's season. So, I guess Dale will be joining us for this group date. Touché, Clare. Touché. 
Okay these guys look a little too smug writing out their jokes. I'm worried they think reposting a viral meme without giving proper credit is "comedy."
Dale quickly becomes the butt of every man's joke. Their punchline? That Clare… likes him? Oooh, sick burn, boys! Bennett uses his roasting time to enact a smear campaign against Dale, the likes of which have not been seen since his senior year at Harvard when the social chair of his frat forgot the lavender extract for the cocktails at their rush event. You, sir, are on his list!

That "zing" will live in my nightmares. 
Wow, Clare got dressed for the cocktail hour and actually wants to talk to the men? Color me surprised. She grabs Bennett first and it's quickly established that she's not interested in learning any intimate details about Bennett, she really just wanted to grill him about Dale. To his credit, Bennett does try several times to steer the conversation away from Dale, but to no avail. And Bennett's not the only one she does this with! Clare grills every single man at the cocktail hour about Dale, and I'm starting to understand her motivation for attending this group date now… 
It's at this point in the episode that the men are realizing that Clare has clearly already picked a winner and there's no real purpose for them to be on the show anymore. You know, aside from the free vacation, unlimited pool and sun access, the free-flowing alcohol, and promotion of their Instagram handles. But, you know, SHAME ON YOU, CLARE, FOR TORTURING THEM LIKE THIS!!
Just before the episode ends, we hear Clare talking to a producer and she lets slip the word "fiancé" in reference to Dale. So, is she already engaged?? Or is she just manifesting this engagement energy? If they're already engaged, then are we even doing here, ABC?
And with that existential question, I'm outtie! We'll have to wait until next week to see if the men are able to pull of a successful mutiny and secure themselves a new bachelorette or, at the very least, they come up with some sicker burns for Dale. Tbh I'm not hopeful for either. Until then!
Don't miss out on anything happening in Bachelor Nation. Subscribe to our weekly newsletter here. 
Images: Giphy (4); @thebetchelor /Instagram (2); ABC (1)
The Best 'Bachelorette' Recap You'll Ever Read: Show Us Your Balls
Welcome back, friends, to your regularly scheduled Bachelorette recap! For those of you who missed last week's episode, congratulations! You're not better than me. Here's what you missed: despite its usual difficulty vetting contestants each season for racism and toxic masculinity, The Bachelorette somehow managed to thoroughly vet each and every man vying for Clare's heart for an extremely infectious disease in the amount of the time it takes for a blowout to go to sh*t. Seems very chill. Other things that feel permanently seared into my brain: Clare coming dressed for her big Bachelorette debut like she walked right out of the lyrics to Taylor Swift's "Mirrorball," hearing Tyler C blubber "but his DMs!", and watching Clare mentally sift through the one improv class she took in undergrad when Dale stepped out of the limo and she had to pretend like they weren't actually dating already. Fun!
Which brings us to this week's episode. We start with a close up of Clare lounging by the pool asking the viewers back home if we think Dale likes her or if he likes likes her. Christ.  
The First Group Date
So does Chris Harrison not even read the date cards anymore? He's like, "welcome to the house guys, I'll just leave this scrap of paper here and hope one of you knows how to read something longer than a 134 characters!" Oh, sweetie. Why would you ever assume that? 
Clare shows up to the group date, and once again I'm going to need to speak to the manager of her wardrobe team this season. I mean, why is she dressed like the head of a Girl Scout troop?? And not even a cute one! Phyllis Nefler would be AGHAST.
I'll be seeing those khaki green shorts in my nightmares.
This date is all about the men learning love languages, which I'm all for. Knowing your love languages are important, as it helps you communicate with your partner and better understand their needs. It's nice to see that they're taking this whole mature bachelorette thing seriously and aren't planning any super gimmick-y dates. But just as I'm about to applaud ABC for their maturity I see that their version of "love language" involves a set they stole from a local high school's rendition of  Romeo and Juliet. So, I guess I'll go shave my back now. Touché, ABC. Touché. 
As much as we're told this is a group date, the main focus is clearly Dale. He steps up to the papier-mâché  tower with all the confidence of a man who has only played one actual minute of professional football in his entire adult life. He says something about wanting to give her everything he has physically, so I guess his love language is boning? Subtle, Dale. Real subtle. 
DALE: I'll give you everything I have.
ALSO DALE: 

Look, it's not that I dislike Dale exactly. It's just that he's SO boring. He's definitely attractive, don't get me wrong. But that's good for a two-episode character arc on Riverdale, not as the only defining quality in the man you leave your sponcon deals for. 
Clare says it's been a while since a man has been kind to her, and I love that the men are all nodding in unison as if none of them have ever left a girl on read before. Please. 
Apparently part of learning love languages involves gifting Clare with loose bits of trash the men found in their hotel rooms. Wow, this is bleak. I'm half expecting one of the guys to be like, "and here's this complimentary soap that made me think of you. Not complimentary in the sense that it was free with the room, but complimentary in the sense that I am complimenting you with it." Christ. 
And finally, the last love language the men learn about is touch. I'm guessing ABC was hoping this would make for some hot, romantic moments, but last time I saw this much giggling and caressing on my screen it was from a documentary on the underground world of professional tickling. 
Dale steps up to the plate and Clare immediately has a small orgasm. Why is she sighing that much! Clare, you're in public!  
MY ROOMMATE: Did they date before the show or did they just DM?
ME: Is that not the same thing?
Asking for a friend!!
As we move into the cocktail portion of the evening, Clare's expectations are high. And why shouldn't they be? She just spent the better part of an afternoon being showered with adoration and praise—praise I'm sure that wasn't at all manufactured by an ABC intern holding up helpful cue cards with potential compliments written on them behind Clare's back.
Guys, I want to f*cking disintegrate into my couch. WHY IS NO ONE ASKING TO STEAL HER FOR A SEC?! She's like, "so, should we get the night started??" and it's CRICKETS. They do know this is the part where they're supposed to pretend to be interested in her, right? Damnit, where are those cue cards when you need them!
Harvard takes pity on Clare's groveling and offers to spend five minutes alone in her presence. You're a real prince, sir! Despite the fact that he was the only one to show an ounce of interest in her, Clare can't focus on their conversation because she needs to go pick a fight with her boyfriend Dale for not whisking her away like he's contractually obligated to do. 
Also I love how Clare just ditched Harvard to scream at the other guys and then doesn't even go back to him. I guess she was done talking about how his love language is his timeshare in the Hamptons. 
Speaking of which, now that Clare and Dale have run off together I'm starting to think this was maybe her plan all along… 
DALE: Why do I scare you?
CLARE: You scare me because I'm worried about breaching my contract with ABC.
You're right, that's downright terrifying. 
The rest of the evening carries on uneventfully. Clare has some meaningful conversations and slow dances with Riley to a knock-off version of Boyz II Men, which weirdly wins him the group date rose. 
Jason's One-On-One Date
Jason gets the first one-on-one of the season and I know this not because Chris Harrison graced us with his presence, but because, once again, a contestant was made to read his own date card. Look, I'm starting to think Chris didn't even need to come out of quarantine for this. Couldn't they just have Zoomed him in for his allotted 20-60 seconds of snarky commentary? 
Clare wants Jason to write a letter to his younger self before their date, because there's no sexier form of foreplay than assigning homework. Well, if they didn't wish the bachelorette was an illiterate 22-year-old Instagram model before, they certainly do now. 
Guys, I don't even know what to make of this evening. First, they scream into the night to purge themselves of their past traumas, then they read aloud negative words exes have called them… and this is a date? This is usually an activity I reserve for the hours of 2-3am after drinking two bottles of wine and FaceTiming every man in my phone, but I guess we're defining everything a little differently in quarantine. 
Oof, Jason starts listing some things people have said about him, and he might as well be regurgitating words under the Merriam Webster definition for "sociopath." He's like, "people have said I'm manipulative, cold, and mean, can you believe it?" And it's like, well what is the context here? Did someone call you cold and mean after you beat them up, because that would be valid. I'm gonna need a little more from you here, Jason. 
Finally, they read the letters they wrote to their younger selves, and I'm starting to understand why Clare has been single for so many years. Daddy issues make her wet. 
JASON: *reads from his letter*
CLARE:


Okay, is Clare getting paid for the therapy she's giving him? Because she absolutely should be. 
Listening to Jason discuss the demons from his childhood is weird because I'm not used to seeing sincerity with this franchise. Like, he might not even be reading from cue cards!! I feel like I'm taking crazy pills!
This burning of Clare's dress from Juan Pablo's season feels random, but I like that Jason is into pyros. Somehow when I do things like that with a guy it gets twisted into being "arson" and "in need of police involvement," but Jason chalks it up to a fetish. It's nice to know there are still good ones out there!
JASON: I'm glad you burned that dress, it was fugly
HAHAHA JASON. You can't just say that to her face! This is why people call you cold and mean!
The Second Group Date
Clare starts the second group date off by declaring she needs a man with balls, and what better way for the men to prove their toxic masculinity than a sadistic game of dodgeball? The men are broken up into two teams and a lot is on the line. By "a lot on the line" I mean literally nothing. Seriously, the stakes could not be lower. We're told that the winners will get to move on to the cocktail portion of the evening, while the losers have to endure being emasculated on national television. Fun!
Sensing that their pride and fragile masculinity aren't high enough stakes, Clare tells us that she would like to up the ante by turning this into strip dodgeball. STRIP DODGEBALL?! At the mention of potential nudity, Chris Harrison lets out a small squeak of abject horror and then pointedly looks at the producers off screen with eyes that say "I don't get paid enough for this sh*t." You and me both, buddy. 
Let's keep in mind that half the men on this date are or were professional athletes at one point in their lives, and now they're here. Wearing nothing but their jockstraps in front of God and Chris Harrison at a resort gym. Oh, how the mighty practice squad players have fallen.
Clare decides to throw the blue team a bone by saying she'll even the playing field: the red team has to strip too!! I'm sorry, but is this an orgy? These are the kinds of things my mother warned me about when I told her I was moving to Bushwick. 
Live footage of Clare's dodgeball date #TheBachelorette pic.twitter.com/FvLEXOQcHL

— The Betchelor🥀 (@betchelorpod) October 21, 2020
Clare declares the game over after the blue team, stripped of their dignity and their little blue thongs, has been thoroughly ogled by her. Honestly, there's really no need for them to go to the cocktail hour now anyway. She got to see their d*cks. That's really all the info she needs at this point in the season. 
The cocktail hour is super blah. Having all bared their, um, souls, the men are now looking to make deeper connections with Clare. Plus, they heard from Jason that she's really into emotional trauma porn. I mean, I'm guessing that's the reason for why Chasen decides to make a sob story out of being short. He's like, "at one point in my life I wasn't 6" feet and I played video games and people made fun of me for it." Short and played video games? So… he was 12? His trauma is that he had an adolescence. Got it. 
CHASEN: They called me hermit crab!!
EVERY WOMAN IN AMERICA WHO HAS SURVIVED THE NUCLEAR WARFARE THAT IS 7TH GRADE: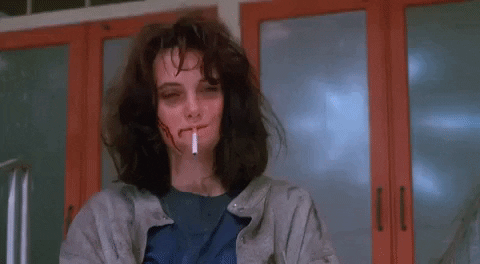 Mr. Wildlife Man whose name I can't remember and will henceforth be called Ranger Rick for the remainder of this recap, decides to crash the cocktail party despite being a dodgeball loser. Why do I feel like the first thing he's going to say upon arrival is "look, I'm not a shower, I'm a grower." 
Ranger Rick says he's "breaking the rules" for Clare. I think I'd be more inclined to believe this "rebel" act if he didn't just soil his khakis at the sight of five grown men confronting him about the sanctity of dodgeball game outcomes. 
On his way out, Ranger leans in for a kiss AND SHE GIVES HIM THE CHEEK?? Hahahahahahaha. Oh god, that's so painful to watch. Do we think this is more or less humiliating for him than having to strip to a g-string on national television?
Clare tries to save the evening by hanging out with Brandon, and that promptly blows up in her face. He makes the mistake of saying that he came on the show for her but all he knows about her is that she's hot. Honestly….. I don't think it's that horrible of an answer. At least he didn't say I hated her fugly green dress, amiright Jason?
And while it's not that bad of an answer, I sort of understand where Clare is coming from with this temper tantrum. Like, he could have said ANYTHING else. He could have said "that dodgeball thing was super funny" or "your dog is cute" or "I want to know more about you than just what I've seen on TV,"  but instead he settled for an easy answer, and she's too old for this sh*t. She wants more from a connection than "you're hot." She wants romance and commitment and for Dale to talk dirty to her in that monotone, robotic voice of his. God, Brandon, get with it!!
The group date ends with Chasen and his hermit-sized hands getting the rose. He's really showing those middle school bullies now! They may be selling a pyramid scheme on Facebook, but he is the pyramid scheme, bitches!!
The Rose Ceremony
Yosef is still throwing a fit that this show has mild nudity on it. He says that after the stunt she pulled on the group date, he's lost all respect for Clare. He calls her "classless" and does so with a straight face as he stands shirtless in front of the cameras.  K. 

Wow. For once I have no complaints with Clare's ensemble. It's sleek, it's chic, her boobs look great. Carry on. 
Clare grabs Ranger Rick first and apologizes for her dismissal of him on the group date. He just has to understand that had she shown him an ounce of kindness that mob of khaki wearing men would have drawn and quartered her on live television. You get it, right?
The rest of the rose ceremony is all about Dale. And by "all about Dale" I mean "all about the back of Dale's throat." Seriously, that is a LOT of tongue. I fear for Yosef's delicate sensibilities. What if he were accidentally to happen upon this scene! Shield your eyes, Yo Yo! 
And that's all she wrote, kids! We'll have to wait until next week to see the rest of the rose ceremony and if Yosef ever self-combusts at the sight of Clare and Dale's writhing bodies. Until then!
Don't miss out on anything happening in Bachelor Nation. Subscribe to our weekly newsletter here. 
Images: ABC/Craig Sjodin; Giphy (3); ABC; @thebetchlor /Instgram (1); @betchelorpod /Twitter (1); @bachelorusaspoilers (1)
Why (Spoiler) Clare Was Right To Bail On Her Season Of 'The Bachelorette'
What a night. Also, what a year for a show which heavily depends on so many things that are the exact opposite of pandemic rules, like having two people sitting indoors on a couch together.
The premiere of The Bachelorette, Coronavirus Season kicked off this week with a lot of content we expected (tattling, guys manspreading in front of outdoor fire pits like cavemen), and also some content we haven't really seen on this show before—namely, love at first sight. Which is ironic, considering no franchise on Earth talks more about "following your heart" and "taking leaps of faith off a cliff" than this one—except for when it actually happens and then breaks all the rules and messes with the ratings. WTF, Chris Harrison? Let Clare live.
For those of you who haven't already heard, the big drama of this season—which was definitely teased during the premiere—is that Clare doesn't actually finish it at all. She starts strong with a great group of guys (for the most part) and then bails pretty early on because she falls in love with one contestant, rumored to be Dale Moss, an ex-NFL player and general smokeshow. I can't blame the girl. He is one of the most beautiful men I've ever seen. You could say he's ridiculously sexy and unbelievably cute at the same time, and you wouldn't be wrong. Clare says, "I feel like I definitely just met my husband" directly in front of the camera, Disney princess-style, after their first interaction.
I'll say this: for all of Clare's strengths, a poker face is not one of them. We all saw the way you melted into a puddle as he walked toward you, girl. Apparently playing it cool isn't in her contract. If we didn't already know she'd leave her season for this guy, it became pretty obvious after her voice got all high and breathy and she looked like she was about to start drawing their initials in the desert sand with the toe of her stiletto.
Anyway, Clare has gotten a lot of hate and a ton of viewers have been criticizing her since this news broke earlier this year for basically blowing up her season and leaving early. Seems a little unfair, considering she's hardly the first contestant to break the rules—remember when Colton jumped a fence after Cassie left when he was the Bachelor, and that wasn't even the most concerning part of their relationship? In any case, after watching the very first episode of Clare's season, I can say I'm 100% backing homegirl on her decision to cut out early for a variety of reasons.
Almost as soon as the men started arriving on night one, it was clear that while Clare is definitely not too old to be on the show, she is maybe too mature for these fools. It was so obvious after just one episode of all the squabbling that characterizes this franchise that her actual problems— like having a parent with dementia and Alzheimer's in a care home and her own journey for love—were going to supersede the pettiness of DM sliding. She seemed honestly bored by it. Her moments of emotion came during much more real, down-to-earth situations, like when she was thanking Blake for reaching out to her after her mom had a fall and broke her nose, even though it was against the rules, to make sure she was okay. That's a much more reasonable time to get emotional than bursting into tears because one of your thirty suitors might have talked to another girl before in his life at some point, IMO. Maybe that's actually a benefit of her being almost 40—she comes off as just having even less patience for the bullsh*t that tends to dominate a Bachelorette season.

If anything, Clare's age uniquely qualifies her to leave when she damn well pleases. She trusts in herself enough to go with her gut. You can see her reaction to Dale as soon as he walks out of the limo. It's visceral and genuine and I honestly believed it. She's still trying to be open-minded as far as I could tell during night one, but she isn't wishy-washy between guys or swayed by sh*t that doesn't matter; she's past caring and I find that refreshing. She also makes out with him on night one, which I'm all for. Girl was in quarantine for months, and considering how this year has made us all so aware of basic things like mortality and the passage of time, I wouldn't have wasted my time, either. Like, if I felt about someone the way Clare clearly does about Dale and a TV network was trying to force me to keep dating around (the way my mother did before she found out my now-wife was going to med school), I'd rebel too. And if you meet someone who makes you very aware of the moments you spend apart, especially when you're surrounded by a bunch of other very attractive men who are intent on dating you, that's a good sign you should go get 'em.

Leaving her season of the show was a bold move and it threw the network—and fans—into a tailspin, but I'll say this: if her initial reaction to Dale, and his to her, was any indication of how their rumored continued relationship is progressing, she was absolutely right to leave. Yeah, she broke the rules and probably a bunch of contractual things she'd sworn to abide by, but who cares? She saw what she wanted and she went for it without letting herself be swayed by irrelevant details like legal agreements and other people's opinions. She actually followed her heart, which is kind of the most insane thing you can do even in the best of times, and it's also incredibly brave when everyone (read: ABC and Yosef, probably) was telling her no. 
In the coming episodes, we'll get to see the buildup of both the relationship that is rumored to have made her leave the show, and also of her interactions with the other men in the house. It seems like she does her best to engage with other guys even if Dale was always her favorite, and I give her credit for trying to stay in the game until she couldn't deal anymore. If the clips are any indication, there's no shortage of drama leading up to her blowing up her own season, Daenerys Targaryen style. But if things with her and Dale really worked out the way they seem to, I have no doubt it was worth it.
Don't miss out on anything happening in Bachelor Nation. Subscribe to our weekly newsletter here. 
Images: GIPHY (2), ABC/Craig Sjodin