How Many Calories Your Favorite Workout Classes Actually Burn
Group workout classes are great. You're motivated by the overachieving people in the front row to work harder, but you also don't feel super sh*tty about yourself because there is usually someone who's just as lost as you. But even if you're not perfectly coordinated (me in dance cardio classes), you will likely still be dying at the end of a class, if you're doing it right. Obviously, not all workout classes are created equal, and some will burn more calories than others. So I did the research to find out if cycling is really kicking your butt, if CrossFit is really worth it, and more. Read on to find out how many calories workout classes burn. For reference purposes, I reported the number of calories burned for a woman who is 155 pounds. So your mileage may vary, but here's a good reference guide to the calories burned in your favorite group fitness classes.
HIIT

Also known as high-intensity interval training, HIIT classes involve lots of sweating, heavy breathing, and typically burpees. As the name implies, they are structured in intervals of high-intensity workouts. Typically, you push yourself to the maximum for 20 to 90 seconds before taking a short break and doing it all again. Due to the intensity of the workout (say "intensity" again), you can burn up to 900 calories in an hour. The harder you work, the more you'll burn. Either way, you'll for sure need a shower and nap after this workout.
Kickboxing

If you want a major confidence boost, take up kickboxing. This high-intensity workout will test your balance, endurance, strength, coordination, and flexibility. Not to mention, you'll feel like a total badass when you master a mean uppercut. A 155-pound woman could burn around 740 calories in an hour of kickboxing class. Speaking from experience, you'll work legit every muscle in your body, and I can guarantee you'll be so sore the next day. Have fun walking upstairs!
Cycling

Personally, cycling is my favorite workout. The high energy and fun music makes me forget about how much the instructor is kicking my ass. According to this calculator, you could burn 637 calories for a one-hour spin class working at mid-intensity (which means that you could still have a conversation). Personally, I can barely breathe midway through a spin class, let alone have a conversation, but sure.
CrossFit

Say what you want about the people who swear by it, but this workout is no joke, and you're able to burn almost 800 calories in an hour (so I guess those bros are doing something right). It's a high-intensity, constantly changing workout that involves exercises like push-ups, pull-ups, and squats. Honestly, I don't feel like I need to explain it further—if you want to know more just go up to the nearest person you know who does CrossFit and breathe in their direction and they'll tell you all about it.
Circuit Training

This workout may be hard, but it is never boring. It combines a variety of different exercises to work different muscle groups that you move through with a short or no break in between. Your heart will be racing basically as soon as you start. In a one-hour class (or workout you do yourself, which I'm v impressed you are motivated to do), you could burn up to 547 calories.
Hot Yoga

Well for starters, it's hot, which some people hate but I personally love. You sweat balls, which always makes me feel like I'm working 10 times harder that I probably am. The heat also helps you release toxins and loosens your muscles so you can have a deeper stretch. For an hour hot yoga session, you could burn up to 500 calories. You can also improve flexibility and reduce stress.
Barre

I don't think I've ever left a barre class when my legs don't feel like Jell-O. Even though I danced ridiculous hours as a child, these classes are very hard. In case you missed the trend, barre is a combination of ballet, yoga, and pilates poses and exercises to work muscles you never even knew you had (or at least, that's the case for myself).  You can burn more than 400 calories in an hour class and tone your muscles. These ballet-inspired classes will make you feel like a classy ballerina.
Images: Scott Webb/Unsplash; Giphy (7)
7 NYC Workout Studios That Give Free Classes To New Members
You know how you don't really like cupcakes that much, until they're in your office and free? (Okay, maybe that was a bad example because everybody loves cupcakes, but you know what I mean.) That's because it's basically a scientific fact that things are significantly better when they don't cost money. Another prime example of this phenomenon in action is workout classes, which, if you live in New York, usually cost the equivalent of a human soul, so finding any kind of deal that offers free workout classes is better than your f*ck buddy telling you he's finally ready to date you. Still waiting that one out, but you get what I mean.
Anyway, even though New York robs us every damn day, sometimes this godforsaken city gives back and offers us free workout classes when we're new to a studio. So if you want to get swole while you save (I hate myself) then check out these seven workout studios offering very generous new member specials. Yes, I've done every single one of these places because I live in the seventh most expensive city in the world on a writer's salary, so I take what I can get, especially when it comes to free workout classes. 
Okay, after I read GRIT's deal online, I called to make sure it wasn't a typo because it was that good. Rest assured, it's not a typo. If you buy the new customer intro offer, for the price of one class, you get a free class, a "bring a friend pass," a GRIT gym bag, and two free drinks at the GRIT bar. To put that in perspective, one class is $36, so you get all of this swag, a free class and a buddy pass for basically nothing. If you don't buy this special right the f*ck now, I am judging you. 
If you've never heard of GRIT, you're welcome. It's interval training with three stations: heavy bags, treadmills, and floor exercises. So basically, it's Barry's but with boxing. It also has serious night club vibes, so if that sounds like your cup of tea, drink up!
Swerve is your basic spin studio, but believe it or not, I don't mean that in a bad way! One class is $34, but if you buy the new member special, you can get two classes for $40. That's basically buy one get one free, which sounds like a pretty good deal to me. If I had to compare it to another spin studio, I would say that it's most similar to FlyWheel, except for the fact that you're assigned to a team and the teams are racing each other. If that isn't really your jam, you don't have to buy into the whole team/race thing and can just ride your bike instead, but if you are Tonya Harding-level competitive (hi neighbor), then you will love this place. 
Tbh, I've only done the barre classes here, but Exhale is not your average barre class. It's really f*cking hard and well worth the price. However, if you're not down to shell out the money you were going to spend on a new fall jacket, you'll love the new client two-for-one special for $37! As a writer, I was taught to write what I know, so I'm only going to talk about the barre classes, but this place also offers cardio and yoga classes. 
The actual workout at Exhale is really great. Thankfully, there are no little inflatable balls that you're somehow supposed to balance on your joints while tucking, micro-moving, or whatever else you do in other barre classes. The only equipment you use at Exhale includes a resistance band, weights, and sometimes a TRX band-like strap that's fastened to the barre. You will most definitely be shaking by the end of the class, but it's very much worth it. I bought a 10-pack of barre classes and noticed a serious difference in my arms and abs, which is something I never thought I'd say. 
I will never not LOL at this studio's name, but they have a fab new member deal that makes up for it. One class is $34, but they're offering two classes for $28! Either they're really bad at math or really generous. This place offers three types of classes, all of which take place in a 50-degree studio. I know what you're thinking, "Wait, that sounds les mis!" And it is for the first few minutes, but you actually get a way more effective workout in the cold than you do in the heat because science. (And because you're not sweating like a grease monkey—my less science-backed opinion.) Whether you choose a HIIT, Slide, or HIIT + Slide class, you'll definitely feel the brrrn (sorry, I had to). By the way, HIT uses battle ropes and weights for total body strength and conditioning, Slide is a low to mid-impact class focused on light resistance training and lateral training on the Brrrn Slide Board to improve balance and core strength. 
For the mother of all deals, CorePower offers a full week of yoga classes for free. In other words, seven free yoga classes. Back when I lived in Atlanta, my apartment was above a CorePower, so I did the free week, and after the free week, I ended up purchasing an unlimited membership and went nearly every day. CorePower's free week is definitely a gateway to spending a ton of money, but it's so worth it. This is a hot yoga studio, which offers a great workout that also feels very relaxing. Like most yoga studios, they offer a variety of types of yoga classes that range in difficulty, but my personal favorite is the Yoga Sculpt, which is just a regular flow, but with weights. Look, no one is neutral about hot yoga since you either love it or you'd rather die than be stuck in a hot room for an hour, but if you do enjoy Bikram, you will definitely like CorePower. 
Tbh I felt like I was training for the f*cking Marines when I took Orangetheory, but I did it for the free class they offer new clients. There's an OT on like, every block in every city, so if you haven't noticed this place exists, I don't really know what to say to you other than be just a little bit more observant? If you've walked by them a million times but don't understand what they are, allow me to explain. To me, OT is a less intense version of Barry's Bootcamp. It's high-intensity interval training, but you won't feel like you need to chop all of your limbs off because they ache so badly after a class. There's a treadmill section, a floor section, and a weights section, so if you're into that, definitely sign up because your first class is free, so why not? Plus, apparently you're still burning calories even after you leave because the exercises are designed that way. Something about the orange fat-burning zone…or something. Look, I was focused on not dying in class, not learning. 
If you like boxing, you will like Overthrow, especially because you get a class free when you buy your first one! More importantly, the workout is really good. Most of it takes place on a heavy bag, but there's also some light sparring and, of course, a miserable ab workout toward the end. Why must all boxing classes force us to do ab exercises after we've spent all of our energy beating the sh*t out of a 100-pound bag? Anyway, Overthrow's bag section is really intense and you will def need a nap afterwards. First, the instructor will go over the basic punches and then assign each one a number so that he can quickly make up combinations for you to use on the bag. Ever heard the phrase "1-2-punch?" That comes from boxing! 1 is a jab and a 2 is a right arm cross. These are things you'll learn at Overthrow. So the combinations are obviously a little more challenging than two punches at a time and they are absolutely a workout. During the last few minutes, it becomes very clear that everyone is dead, but not before sparring and abs! 
Images: GRIT BXNG; gritbxng, swerve fitness, exhalespa, brrrn, corepoweryoga, orangetheory, overthrownewyork / Instagram
How To Train For Your First Triathlon
Robert Jackson is an Ironman UK finisher and certified personal trainer based in Canary Wharf, London. He specialises in training time-poor office workers who want to get back in shape, and first time triathletes. Find out more at www.minimalfit.co.uk
So, you'd like to take on your first triathlon? You probably have lots of questions already, such as "how should I train for my first triathlon?", "Can I use a mountain bike?" and "what distance triathlon should I choose?" I'll be covering all that and much more in this helpful guide on how to train for your first triathlon. Before we get started, let's clarify a few key points…
What Does A Triathlon Involve?
As the name suggests, there are three (tri) parts to a triathlon, which are completed in this order: swimming, cycling, then running. There are four main race distances you can complete, which are Sprint, Olympic, Half, and Full. Full distance is also commonly referred to as an Ironman Triathlon.
How To Pick A Distance
It's good to set lofty goals, but only the brave or foolish would consider taking on a half or full distance triathlon for their first outing. Most people start with a sprint distance triathlon. In fact, some even start with a super-sprint, which is a newer addition to the scene to help accommodate first timers. I would personally recommend choosing either a super-sprint or a sprint distance, depending on your previous sporting experience.
The longer the distance, the more hours you need to spend training each week, and for more weeks leading up to your event. Because this post is aimed at first timers, I'll assume you're training for a sprint distance triathlon. A short answer is that you'll want a good 12 weeks to prepare. There will inevitably be days or weeks where you can't train because life gets in the way, so it's rare you'll actually be training for 12 solid weeks.

Let's break down each discipline and see what kind of sessions we need to do for each one to make good progress. For swimming, you would ideally do 3-4 sessions a week. Little and often is key in order to keep your "feel" for the water, so the sessions need not be long, maybe even just 15 minutes. For cycling, you'll want at least two sessions a week. 1 long ride, getting used to the distances and being comfortable on the bike, one interval session to improve your fitness, and, if possible, one hill sprint session to develop power. For running, again, at least two sessions a week following the same structure as cycling.
In total, that's at least seven sessions a week. No one said triathlon training was easy! You also need a rest day, so you have to fit seven sessions into six days. First, let's take a look at the first part of a triathlon, the swim.
Leg 1: Swimming
Swimming is the first stage of a triathlon. In most races, you will start in waves of different age groups which are separated by men and women. This is the case for most outdoor swim events, but for indoor (pool) swim events it will differ. Let's start by taking a look at the differences between them so you can choose what's best for you and your first event.
If you're confident in the water and can get some good practice in open water before your event, go for an open water one. If you're not a confident swimmer and are unlikely to join any courses or practice in open water, you're probably better off starting with a pool swim. It's entirely up to you, but I have seen many first timers have to get out of the water in open water events because they were not used to it and had not practiced.

Swimming in open water is incredibly intimidating just by itself. There are some key skills you need to master before you can swim in open water safely, effectively and efficiently, which include sighting, drafting (staying behind another swimmer), turning, wearing a wetsuit, and learning to be comfortable in cold and crowded water.
Because swimming is mostly about being comfortable in the water and being relaxed, the key part to all your swim sessions is about technique and being calm. There are a few different sessions you could do. One is a long steady swim, where you should aim to build up to swimming 1km in distance without stopping. Don't worry about how long it takes, just aim for the distance and remaining relaxed. Another is an interval session. Aim to swim four lengths at a time (assuming a 25m pool) then rest for 60 seconds. Repeat those intervals for up to 30 minutes in total. The last is a technique session. Spending time improving your technique will pay dividends, but since swim technique is complex, make sure to get help from a local triathlon club or swim coach.
Let's now transition into the second leg of the race, cycling.
Leg 2: Cycling
The cycling leg of nearly every triathlon is proportionally the longest part, which means that strong cyclists do quite well in triathlons unless they are terrible swimmers and runners. As a result, it pays to spend more time practicing cycling than any other area. For your first tri, there will be some key points to consider, so let's get stuck in with the first one…

If you don't have a road bike, don't worry, but make sure that the race you enter allows mountain bikes. This is important, because a lot of events will not allow them. If you're semi-serious about cycling or triathlon, a road bike is a must-have item. You don't have to spend thousands, but a half-decent one will make a world of difference. Regardless of your bike selection, you can still perform the same style of training to maximise your performance.
Without going into too much detail, there are three main types of session you want to perform. Longer, steady pace rides (to get used to the distance you need to ride), interval sessions (aimed to do a set amount of time at a speed faster than you can hold for your steady ride, with a set amount of lower speed riding), and hill repeats (designed to improve your leg strength, fitness and ability to tackle hills).
Leg 3: Running
OK, now we're onto the final leg of the race. The run. After swimming and cycling you are going to be tired, so this is where all your training sessions will help you. Let's start by looking at brick sessions, which are called as such because they're when you complete one exercise session after another.
A 'brick run' is where you run immediately after cycling, which is what you will do in the race. This is a very important technique to test out in training. If you have not done this before, it will be a shock. If you've pushed hard on the bike, your legs will be tired so when you start running they might cramp up. That's why we practice it in training first.

After one of your bike rides, come home and have everything ready to go out for a run. You can treat it like a practice transition two. Get off your bike and as quickly as you can get out running. You should aim to do at least one of these types of session a week so you know you can run straight off the bike without getting cramp.
There are also other run sessions you can complete. These are the same as the cycling sessions and for the same reasons as already mentioned, longer, steady pace runs, interval sessions, and hill repeats.
Images: Coen van den Broek / Unsplash; Giphy (4)
How Workout Classes Trick You Into Thinking You're Burning More Calories
In a bizarre turn of events, we're living in a time when Donald Trump is our president $34 workout classes are normal. Boutique fitness is taking over the workout world, and whether you're a cult follower or just someone who needs a 45-minute sweat before the workday, you've probably been drawn in by a class or two. With so many studios in the market, getting you to book a spot in class is getting competitive, and studios love exaggerating the effects of their workout classes to get you through the door. Here are some ways these workout classes might be tricking you into thinking you're burning more calories than you actually are.
1. The "Fat Burning Zone" Obsession
A lot of fitness studios use new technologies to track your heart rate and count how many calories you burn in each class, and honestly, these numbers aren't always indicative of a good workout, and just because your heart rate isn't in a certain zone, doesn't mean you're not burning calories.. If you're working hard in any class, you'll know when you're getting a sick workout, and you don't need to be told that you're in a specific "fat burning zone" to accomplish that. Trainers have literally come forward and admitted that although you could be burning a few extra calories while your body is in a specific fat-burning zone, it's a waste of mental energy to worry about it, and it doesn't make that big of a difference when it comes to burning fat. If you're particularly into the heart rate monitoring, go for it, but if it's not your thing, it really doesn't matter.


2. The AC Issue
The air conditioning of a studio depends on specific factors, like the building it's in and what the weather is outside, but if you feel a little warm as you're walking into the class, it's probably on purpose. A lot of spin studios and other bootcamp-style classes make the rooms hotter than normal to make sure you start sweating as soon as the class starts, and you end up drenched by the end of the workout. This doesn't mean you're not getting a good workout, but sometimes if you're dripping in sweat, you're tricked into thinking you burned more calories than you actually did. (Unless you signed up for a hot yoga class—obviously.)
3. The Class Right Before You
This goes hand in hand with the AC issue, but honestly it deserves some recognition because it's SO true. Ever notice that you're already kinda hot and sweaty if you walk into a fitness studio right after the previous class just ended? That's because the room is literally warmed up. And it also probably smells disgusting, but let's discuss that another time. While some studios leave 20-30 minutes in between classes for the staff to clean up and air out the room, a lot of busy studios have back-to-back classes without letting the room breathe in between. You end up sweating more and thinking you're burning more calories, but you're not getting a better workout just because you're drenched in sweat. Odds are, you're just doing the same shit in an already sweaty room. Sorry.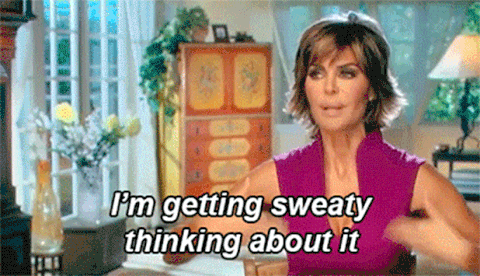 4. The Burnout Effect
In strength training, there is a legit and effective concept called "burnout sets," where you perform a certain exercise repetitively to exhaust the specific muscle. However, group workout classes have taken this idea and used it to make you think you're burning more calories than you might actually be burning. If you've ever spent like, 10 minutes in a barre class doing pulsing squats or felt the burn in your shoulders from the 2-pound weights in spin class, the fire in your muscles is from these burnout-style moves. However, this burning is not always indicative of how effective the workout actually is. You're fatiguing the muscle, but that can be done just as effectively with less reps and heavier weight, so you're just spending more time focusing on the burn. You're literally exhausting your muscles, but that doesn't always mean you're accomplishing more than you would with a regular-timed exercise set.
5. The "Full Body" Trend
This is another fad that workout classes use to draw you in and convince you you're getting some ultimate, total-body sculpting sweaty workout. The "full body" buzzword sounds like you'd be burning a ton of calories, but sometimes targeted workouts that don't work out your entire body can burn just as many calories. It's a marketing strategy, and it's working on you. Full body workouts are great for you, but don't think that if you're just doing an upper-body strength workout that you're not getting as effective of a workout. In fact, sometimes studios just add in moves that target extra body parts to make sure you're super sore the day after, which, once again, isn't always proof that it was a good workout.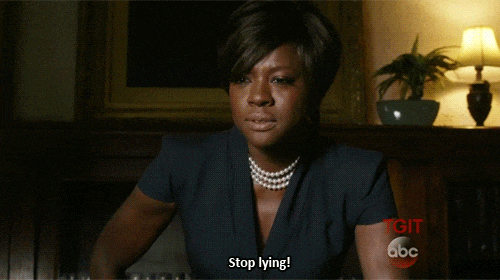 6. The Extra 15-Minute Class
After every Upper East Side mom tried the regular 45-minute classes and still had an extra 15 minutes before the 12pm rush hour at Whole Foods, studios decided to make their classes longer, adding in another 15 minutes to get an even better workout. While these longer classes obviously burn more calories because logically you're working out for a longer amount of time, don't think that these extra few minutes are necessary. HIIT style classes in particular are meant to push you to your limits in a short amount of time, so if you know you're sticking around longer, you might end up pacing yourself (aka not trying as hard the whole time) and burning the same amount of calories that you would have in the shorter class where you'd go all-out from the beginning. Class timing isn't everything, so if you don't want to do burpees to a Meghan Trainor song for another 15 minutes, don't feel guilty about it. We certainly don't.
Images: Martin Barak / Unsplash (1); Giphy (6)